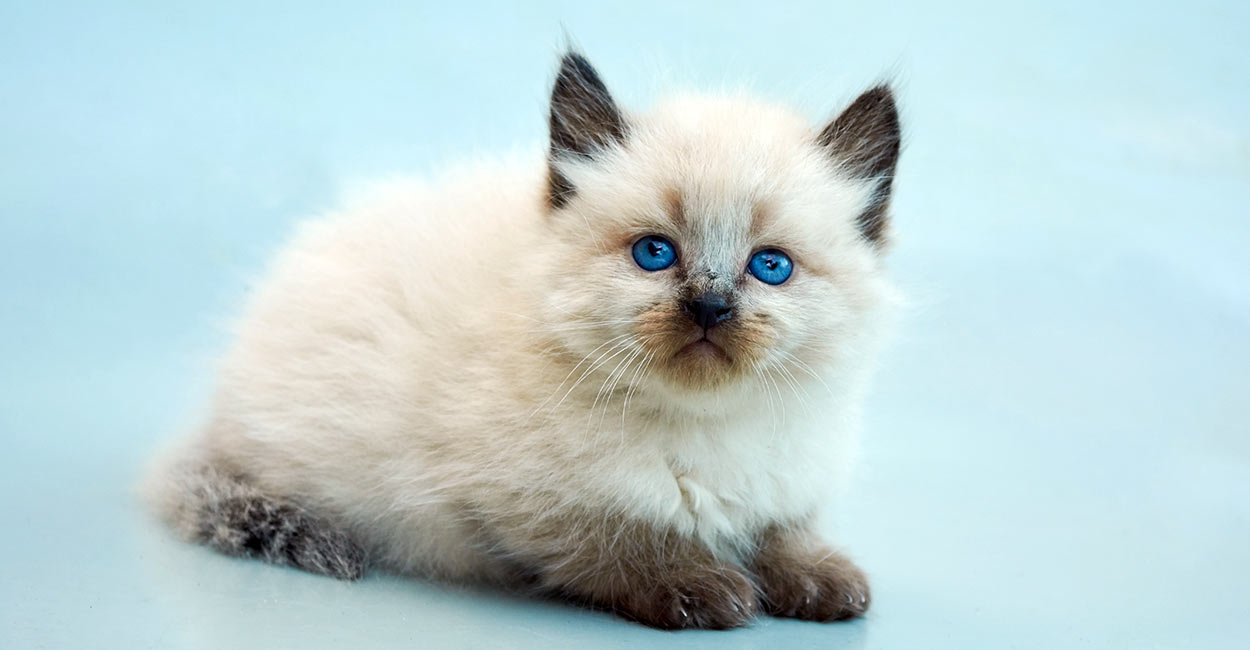 Looking for the very best of Balinese cat names? Look no further!
Taking a cat home is one of the most special and magical things you'll ever do.
Sure, weddings are nice and the birth of your first child is kind of okay, but it doesn't really compare, does it…?!
That feeling you get when falling in love with a feline and making the decision to welcome them into your home is pretty much unrivaled.
We'd do it every day if we could.
Choosing Balinese cat names
One of the most fun – but weirdly nerve-wracking things that comes with taking in a cat is naming him or her.
If you adopt a cat and they already have a great name – brilliant!
There's no need to worry.
But if their name is no good or you get a new – and nameless – kitten, well, you've got work to do, haven't you?
It's important you pick wisely.
You'll be saying that name a few million times over the course of the next decade and a half!
What should I name my Balinese cat?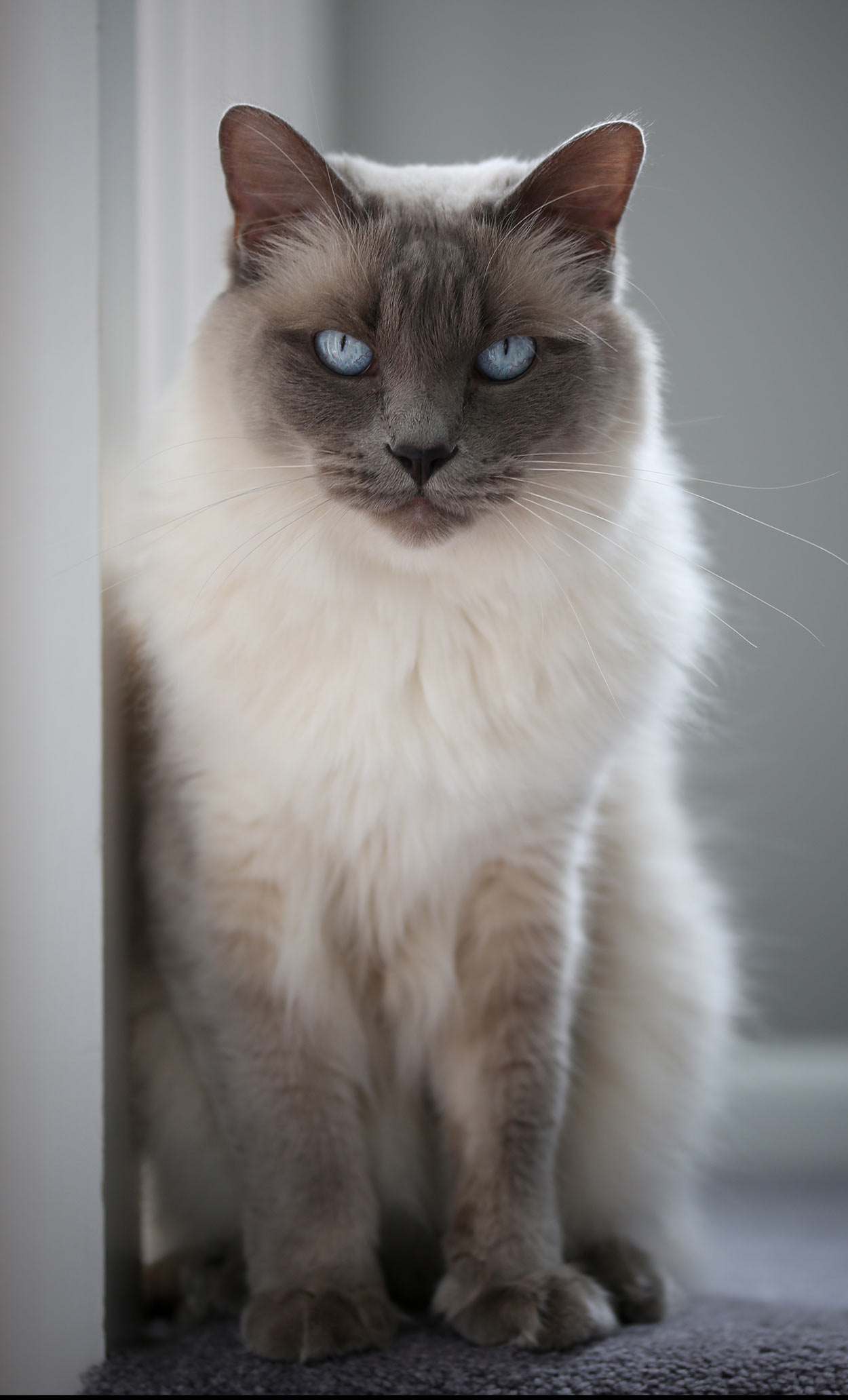 Balinese cats are very special indeed.
There's something just really quite classy and demure about them.
Now, of course, we love all cats and have never seen a breed we didn't gush over, but Balinese?
They're particularly wonderful.
All cats need the perfect name, though.
It doesn't matter if they're $1,000 pedigrees or a tubby ginger tom moggy from a rescue center, they each have their own personality and a name that's just right for them.
Tips for choosing cat names
Balinese cat names can be tricky to come up with.
Owners feel they have to give their puss a unique and interesting moniker to match their unique and interesting cat.
So it can be even harder than normal to pick the right one!
One big tip, though?
A kitten turns into a cat, so be careful not to name them anything that they will later grow out of, or you will grow tired of.
'Kitty', 'Shorty', 'Tiny', 'Baby'… They all sound super cute when your new pal is a kitten.
But when they're sprawled out on the sofa taking up all the room some six or seven years later?
'Tiny' might start to feel a little silly!
Naming your Balinese cat
There are lots of ways you can approach naming your new friend.
You can go classic and give your new Balinese cat a respectable and classy name.
Or you could give them a human name.
You can even name them after something from literature, mythology, or the world of entertainment.
We've come up with a few suggestions for you here.
We're going to separate the names into sections: some male Balinese cat names, some female Balinese cat names, and then some exotic titles.
We'll also present you with some ideas from movies, books and TV.
Hopefully you find your Balinese cat's new name here or at the very least get some inspiration!
Balinese cat names male
We've had a little think of some nice-sounding names for male Balinese cats and come up with a list of some of our favorites.
And here they are:
Mirage
Sammy
Thailer
Shadow
Satra
Smokey
Mana
Boribun
Prija
Sud
Klahan
Sam
Handsome male Balinese cat names
When you've got the best looking cat on the block, he needs a name to fit.
What about these names to evoke a dapper looking gentleman?
Manoj
Charlie
Oscar
Leo
Max
Ollie
Milo
Toby
Jasper
Oswald
Simba
Balinese cat names female
We've done the maths and it turns out there's a 50% chance your Balinese cat will be female.
So, we've rounded up a gang of excellent girly names for you too.
Here is our choice selection:
Lily
Daisy
Lucy
Lulu
Millie
Bella
Ruby
Lars
Opal
Whimsy
Nova
Topaz
Soraya
Vega
Astro
Joni
Aryis
Neptune
Felicity
Infiniti
Dusty
Snickers
Elegant female Balinese cat names
A fully grown female Balinese truly is one of the grand dames of the cat world.
Here are some striking names to suit her:
Precious
Cinnamon
Baby Blue
Flower
Coco
Bella
Luna
Molly
Rajah
Katana
Malee
Zinnia
Wila
Saroj
Jasmine
Goldy
Lotus
Coco
Rosie
Lola
Tilly
Bonnie
Famous Balinese cat names
Famous cats can be found in countless books, TV shows and movies.
So we've cobbled together a list of some of the most famous Balinese cats and Siamese cats (since they share the same striking point colors).
See what you make of these:
Koko – From The Cat Who… series of books by author Lilian Jackson Braun
Yum Yum – Another Siamese from The Cat Who… series
Sagwa – Taken from the children's book Sagwa: the Chinese Siamese Cat
Tao – The amazing cat from the classic kids' film The Incredible Journey
Kit – The 'familiar' cat from hit witchy TV show Charmed
Pyewacket – From the 1958 Kim Novak movie Bell, Book and Candle
Shun Gon – From, obviously, The Aristocats!
DC – from the movie That Darn Cat, yet another Disney film with a Siamese cat in it
Skippyjon/Skippy – The Siamese cat hero of the Skippyjon Jones books
Si – One of the cats in Lady and the Tramp
Am – The other Lady and the Tramp Siamese cats
You could always substitute 'Si' and 'Am' for 'Ba' and 'Li' if you took on two Balinese kittens!
Balinese Cat names from Bali
A cat as regal and sophisticated as the Balinese deserves something a little special.
Balinese cats take their name from Balinese dancers.
The story goes that one of the first breeders of 'Long-Haired Siamese' cats (the forerunners of the Balinese breed) thought the name too long and unwieldy.
She thought her cats moved 'with the grace of Balinese dancers', and so a new name stuck.
And what better way to acknowledge your new friend's namesakes, than with a name from Indonesia?
Short Balinese cat names
Here are some common – and not so common – names for people in Bali.
If languages aren't your thing, and your worried about pronunciation, one of these short names could be right for you:
Putu
Gede
Made
Dewa
Tut
Maya
Kade
Ari
Bali
Aman
Arya
Iman
Adi
Ria
Kali
Arti
Cobin
Sitra
Ketut
Gusti
Darma
Ketut
Sudra
Longer Balinese cat names
If you're after something a little more substantial, then why not consider one of these instead:
Wayan
Kadek
Nengah
Nyoman
Komang
Balik
Agung
Tjokord
Nyoman
Wesya
Ksatria
Brahmana
Pedjeng
Sulastri
Susila
Tjoka
Guntur
Santoso
Kirana
Marshanda

The best Balinese cat names
Which are the best Balinese cat names?
It's impossible for us to say.
Picking out the perfect name for your cat – Balinese or otherwise – is a very personal thing.
Hopefully some of the names here have jumped out at you.
If you think one could fit your cat, try it on for size.
Roll it around your tongue a while, and try calling your cat the name a few times out loud.
And let us know when you've found the right Balinese cat name for your pet!
Have you chosen Balinese cat names?
Where did you look for inspiration?
What names did you choose?
Let us know in the comments section below!