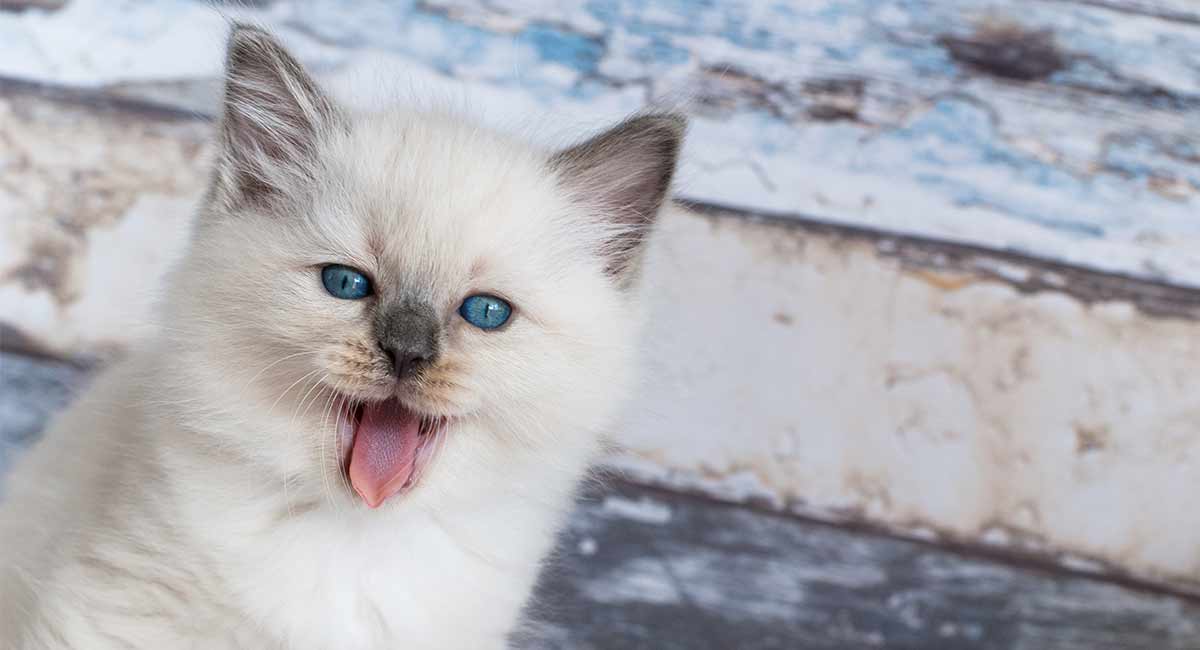 If you're lucky enough to own a Ragdoll cat, the key to keeping his coat tangle-free and glorious is to use the right brush. In our guide, we'll give you the low-down on keeping your Ragdoll's coat pristine, including lots of tips and Ragdoll grooming guides. To help you choose the best grooming tools, we've trawled the marketplace for the best brushes for Ragdoll cats too! So, what's so special about a Ragdoll's coat and why does it need grooming?
Contents
The Ragdoll has a beautiful, long silky coat! Unfortunately, his crowning glory can be prone to tangles. For this reason, you must groom your Ragdoll at least twice every week as a preventative measure. Also, Ragdolls are prolific self-groomers and can be prone to developing hairballs, which can cause health problems. Regular brushing helps to get rid of any loose fur that your pet might otherwise swallow when he grooms himself.
Shedding
Ragdoll cats shed prolifically! Without regular Ragdoll grooming, your home will quickly become upholstered in loose cat hair. Shed pet hair and dander exacerbate cat allergies for people unlucky enough to suffer them.
So it might be important for the health and comfort of visitors to your home that you keep your Ragdoll's wayward coat under control!
How to Groom a Ragdoll Cat
Although many cat breeds don't need much grooming, the Ragdoll most certainly does! It's sensible to accustom your pet to being groomed from an early age. Ragdolls are friendly, affectionate cats and most of them thoroughly enjoy the process of being brushed. Their coats come in various textures, lengths, and colors, but they are always silky and straight, and easy to brush through.
When grooming your kitty, always use the best brush for Ragdoll cats and brush right to the roots of the coat. Luckily, your Ragdoll has a single coat – there's no dense undercoat lurking under that silky surface, which means their fur shouldn't mat if it's brushed regularly. It also means there's surprisingly cushioning between your brush and their skin, so work gently!
Tips and Tricks
Choose a Ragdoll cat brush with soft bristles; the coat is not dense or heavy, and hard or very stiff brushes can damage the coat or even inflict injury on the cat's skin!
If you find any tangles in your Ragdoll's fur, gently work them out with your fingers, before you start with a brush or comb. Pay particular attention to the area around the cat's neck and under his armpits. This is where mats and tangles are usually found.
You may find that your Ragdoll has a habit of bringing bits of your garden shrubbery with him when he's been enjoying some time exploring in your garden!
Use a wide-toothed steel comb to get rid of any bits of debris that have become caught in the fur. Follow up by brushing the coat with a soft-bristled brush. Any remaining loose hair should be removed by using a rubber mitt or soft, rubber brush.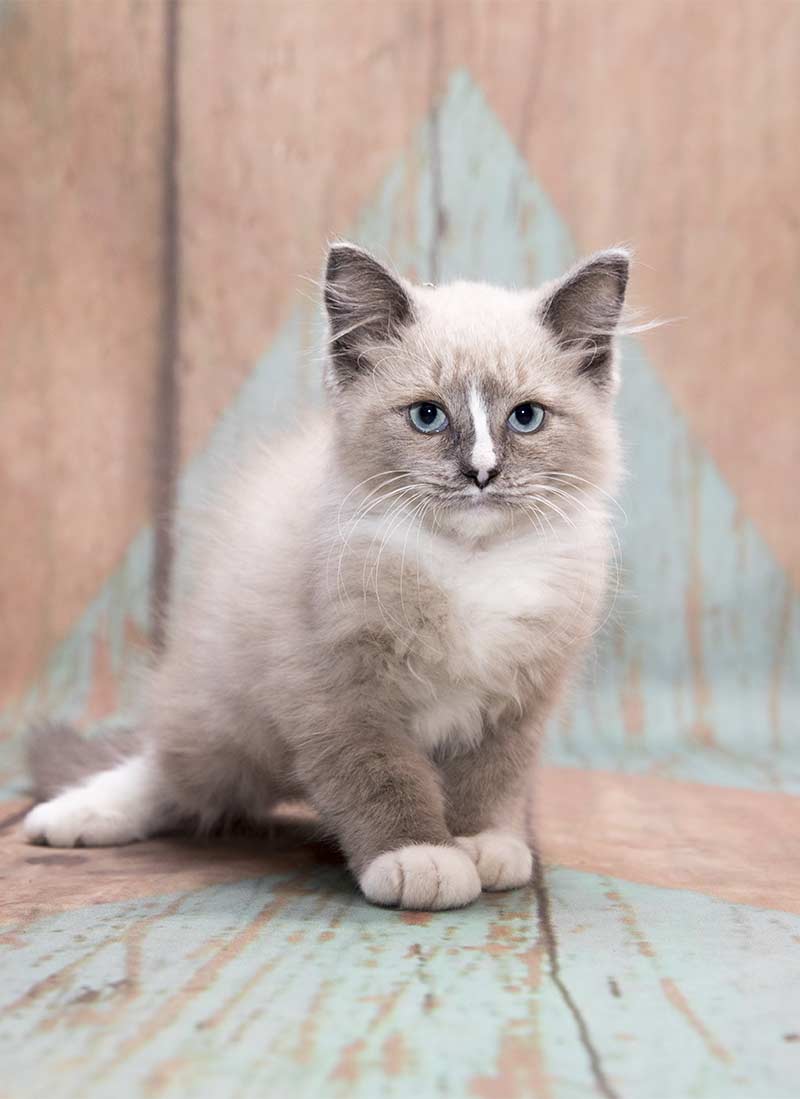 Best Brush For Ragdoll Cats
In the next part of this article, we'll look at what makes the best brush for Ragdoll cats. So, you'll need a steel comb, a soft-bristled brush, and a rubber mitt or brush to make up your grooming kit.
Steel Combs
A steel comb is an important item in your Ragdoll's grooming kit. The comb helps to remove tangles and debris prior to brushing.
Safari Cat Shedding Comb
This comb has a contoured wooden handle for comfortable and secure grip*(paid link). The double row of teeth are rounded and smooth for easy and complete grooming, without sticking in the fur. The alternate short and long teeth are designed to effectively tackle the most vigorous of shedders!
Hertzko Mat Remover
This cleverly designed grooming tool*(paid link) removes loose hair, tangles, mats, trapped dirt, and dander. The teeth are designed not to scratch the skin or pull on your cat's hair. The tool is durable and sturdy with a comfort-grip, anti-slip handle.
Best Grooming Brush for Ragdoll Cats
As previously mentioned, a Ragdoll's coat is characteristically fluffy and silky. For this reason it's often recommended by professional groomers and vets that you use a very soft-bristled brush.
HaloVa Double Sided Pin Brush
This double-sided brush*(paid link) is ideal for grooming a Ragdoll cat! It's actually two brushes in one. One side has very soft bristles that glide through the coat effortlessly, so there's no pulling on your pet's skin or tearing of the delicate hair.
The other side of the brush has pin bristles with rounded ends. This can be useful for removing excess hair when your pet is shedding, without inflicting damage to the skin or causing discomfort.
Conair PRODog Pet-It for Dog
This Ragdoll brush is made from soft, natural boar bristles*(paid link). The brush is designed to fit securely into the palm of your hand, making the grooming experience more like simply stroking your cat. It massages your pet, distributing oils throughout the coat for a tangle-free, glorious shine.
Mitts and Rubber Combs
Once you've finished combing and brushing your cat, you can remove any leftover loose hairs by quickly going over the whole coat with a rubber or silicon grooming mitt.
Pet Grooming Glove
This pet grooming glove*(paid link) actually comes in a pair to accommodate both left and right-handed users. The glove fastens around the wrist via a Velcro band for security. Run the glove across the coat to remove loose hairs and give your pet a lovely massage at the same time!
Ragdoll Grooming Video
If you'd like to watch a professional groomer in action before wielding your Ragdoll grooming tools, this video can help you get started. In it an experienced groomer who regularly donates her services to a purebred cat rescue shelter shows us the best way round grooming a longhaired cat.
(Bear in mind her kitty client for this demonstration is a Persian with a thick undercoat, so you'll need to skip the slicker brush step when you groom your Ragdoll!)
Best Brush for Ragdoll Cats
So, now you know how to groom your Ragdoll cat and how to select the best brush for grooming him. Why not let us know which grooming tools you prefer to use on your Ragdoll and which give the best results!
Perhaps you've already found the best brush for Ragdoll cats – tell us about it in the comments section below!
Affiliate link disclosure: Links in this article marked with an * are affiliate links, and we may receive a small commission if you purchase these products. However, we selected them for inclusion independently, and all of the views expressed in this article are our own.