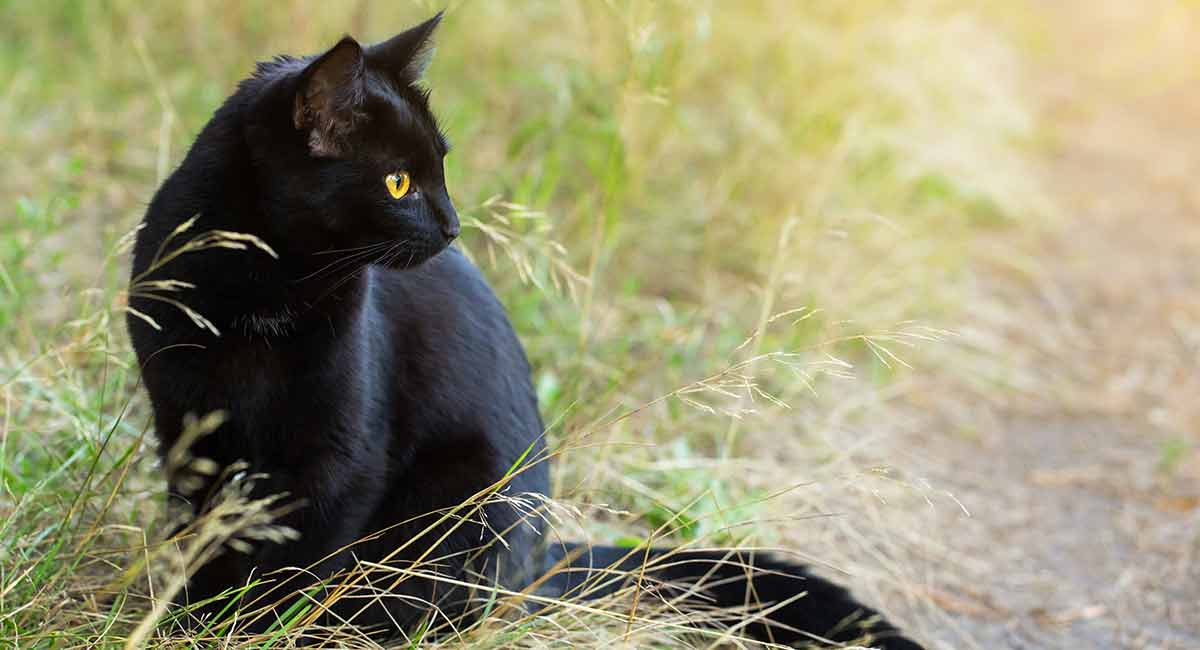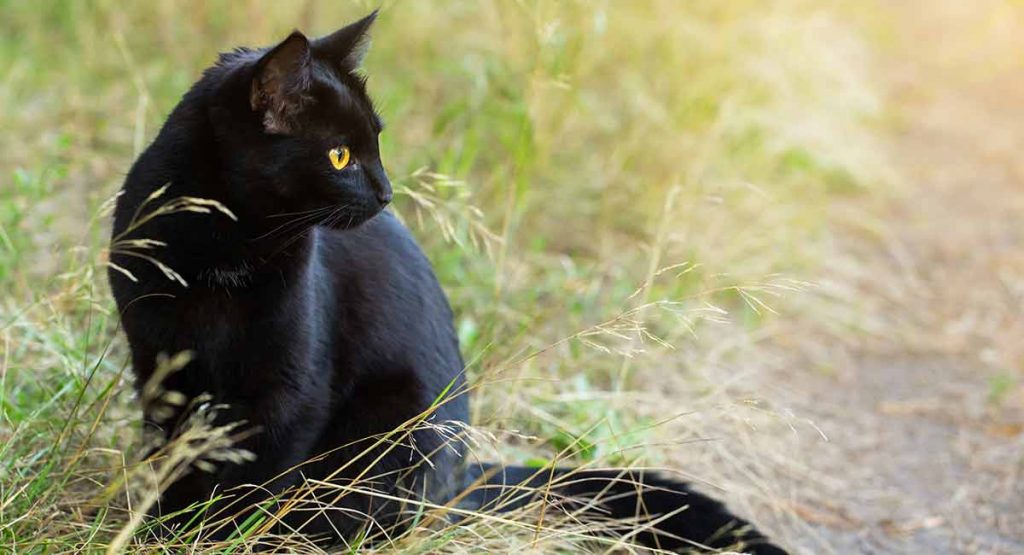 If you're looking for a pet that's large enough to have a big presence in your home, the Bombay cat is a great choice! These wild kitties are generally slightly larger than the average domestic cat, as you might expect if from a cat that looks an awful lot like a panther. Average Bombay cat size varies a lot, from 6 to 15lbs, as these sleek felines are actually a mixed breed with some unusual characteristics.
Contents
Predicting Mixed Breed Size
Bombay cats are black kitties with copper or green eyes, and are a cross between black American Shorthairs and the Burmese breed. Due to this diverse heritage they could be as small as the tiniest American Shorthair or as large as the biggest Burmese.
Kitten Growth and Development
Bombay kitten size doesn't vary as much as their potential final adult weight. This is because slightly bigger breed babies have a smaller difference in literal poundage. When your kitten arrives home at eight weeks old, they will weigh around 2lbs. Each month that passes they will add around a lb or two.
They grow very quickly in the first six months old life, reaching their adult height if not weight by the time they are two years old.
The size of a full grown cat can be hard to judge while they're still kittens. But if you're eager to try and estimate how big your Bombay cat kitten will be when it's fully grown, checking out the parent cats isn't a bad place to start.
Adult Bombay Cat Size
Fear not! Although this gorgeous feline has been bred to have the physical characteristics of a panther, its size is much smaller than its wild counterpart. So you won't actually have a big cat-sized pet roaming your home.
On average, American Shorthairs range from 6 to 15 pounds, with males at the higher end of this spectrum. Burmese cats are a similar size, weighing on average between 8 and 13 pounds, with males also generally weighing more. Therefore, the Bombay cat average weight will be somewhere around these figures.
The average weight for domestic cats ranges between 8 and 10 pounds, so Bombay cats are usually slightly above this average.
Build Type
Something that has an impact on the physical presence of any feline is their build. Bombay cats are typical medium sized, but with a muscular look.
Some may fit this definition of a medium-sized cat, but others may stray more towards the extremes of the scale, being considered small-medium or medium-large.
Is My Cat Overweight?
When you don't have a very firm potential adult size, it can be hard to tell through the scales alone whether your pet is a healthy weight. But don't worry, it's easy to guide yourself through a visual and physical check.
You should not see your cat's tummy hanging down, and when you run your hand over their back you should feel their spine slightly. When you pet their sides the ribs shouldn't be easy to feel, and when your kitty has got wet they should not be visible either. Protruding hip bones are another sign of low weight and the potential need for a vet visit.
If your cat seems slightly over or under weight you can adjust their diet down or up a little each day until they seem to be in a better condition.