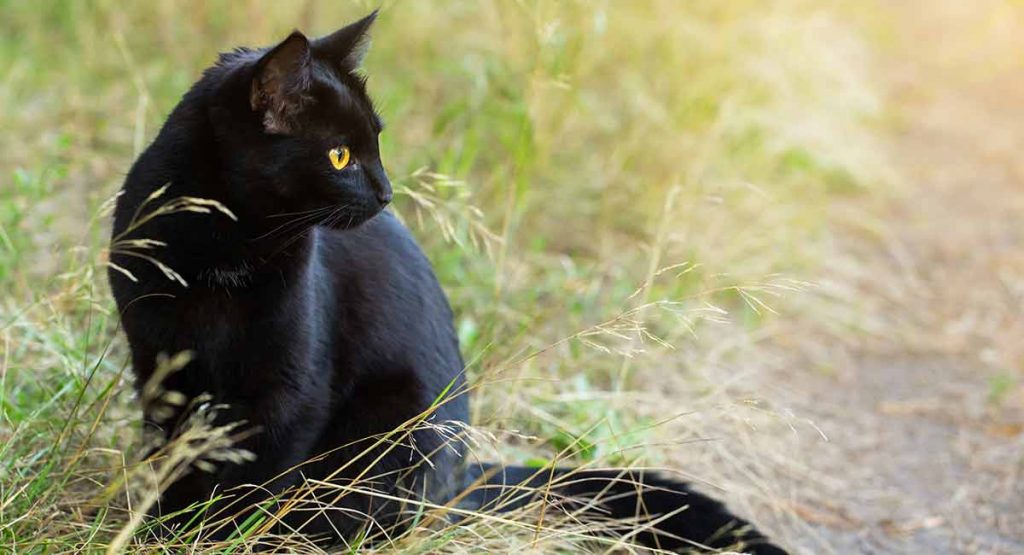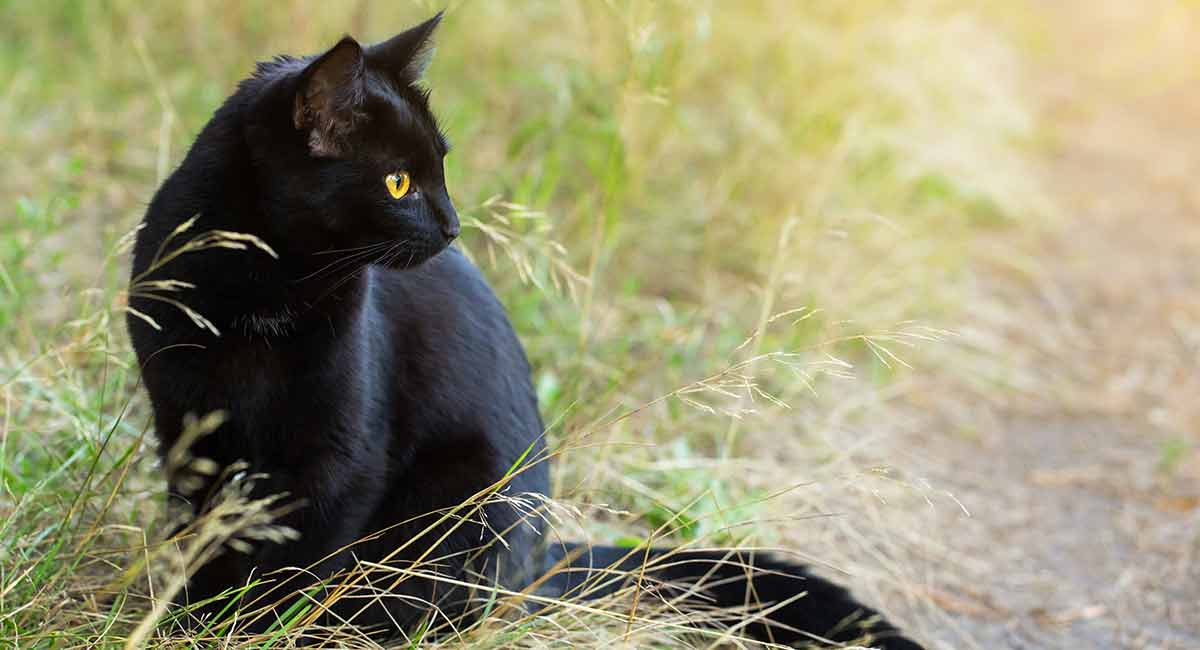 Looking into Bombay cat size is important if you're considering becoming an owner of one of these beautiful cats.
You might think the size of a cat isn't as important as their other qualities, such as personality and fur type.
But, actually, size is very important to your decision!
If you don't have a lot of space for your cat to move around, or it's your first time getting a cat, you might not want a larger cat.
But if you want something big that has a large presence in your home, you might find a larger cat more suitable!
So, let's look at the size of the Bombay cat breed to see if it's right for you.
What is a Bombay cat?
Bombay cats are a beautiful breed of black cats with copper or green eyes.
They are a cross between black American Shorthairs and the Burmese breed.
As you may be able to tell from their wild features, they were bred with the intention of looking like panthers that can be found in India.
So if you love the idea of having a wild-looking domestic cat in your family, this could be the perfect breed for you!
This article looks at the size of the Bombay cat breed. If you want to find out more about its history, temperament, and potential health issues, check out this article for all the info you'll need before getting one of these lovely cats.
How big do Bombay cats get?
You may be wondering: is the Bombay cat really as big as a panther?
Fear not! Although this gorgeous feline has been bred to have the physical characteristics of a panther, its size is much smaller than its wild counterpart.
So you won't actually have a panther-sized pet roaming your home.
The Cat Fanciers' Association and the International Cat Association both describe the ideal Bombay cat size to be "medium" and "muscular."
Obviously the size of each Bombay cat will differ.
Some may fit this definition of a medium-sized cat, but others may stray more towards the extremes of the scale, being considered small-medium or medium-large.
The size of a full grown cat can be hard to judge while they're still kittens.
But if you're eager to try and estimate how big your Bombay cat kitten will be when it's fully grown, checking out the parent cats isn't a bad place to start.
Ideal Bombay cat size
Because Bombay cats are a mixed breed, their size varies depending on the size of their parent cats.
The larger your Bombay cat is in size, the higher your Bombay cat weight will generally be.
As discussed earlier, Bombay cats were originally bred from black American Shorthairs and Burmese cats.
So first let's look at the average weights of these breeds.
On average, American Shorthairs range from 6 to 15 pounds, with males at the higher end of this spectrum.
Burmese cats are a similar size, weighing on average between 8 and 13 pounds, with males also generally weighing more.
Therefore, the Bombay cat average weight will be somewhere around these figures.
The average weight for domestic cats ranges between 8 and 10 pounds, so Bombay cats are usually slightly above this average.
There is no single ideal weight for a Bombay cat, as it will vary depending on the size of your cat when it's fully grown.
However, if you're worried about your kitty becoming a fat Bombay cat, the best way to check is to book an appointment with your vet.
They will be able to tell you the best amount of food to give your cat to ensure it stays as healthy as possible and to achieve the "muscular" ideal.
Bombay cat size – summary
The exact size of a Bombay cat can be difficult to determine, because factors like gender and characteristics inherited from its parent breeds can have a huge impact on your pet's size!
To discover the perfect weight for your exact cat, it's best to consult your vet, who will give an accurate measure based on the size of your cat.
Bombay cats are generally slightly larger than the average domestic cat, but this is to be expected if you want a cat that looks like a wild panther.
If you're looking for a pet that's large enough to have a big presence in your home, the Bombay cat is a great choice!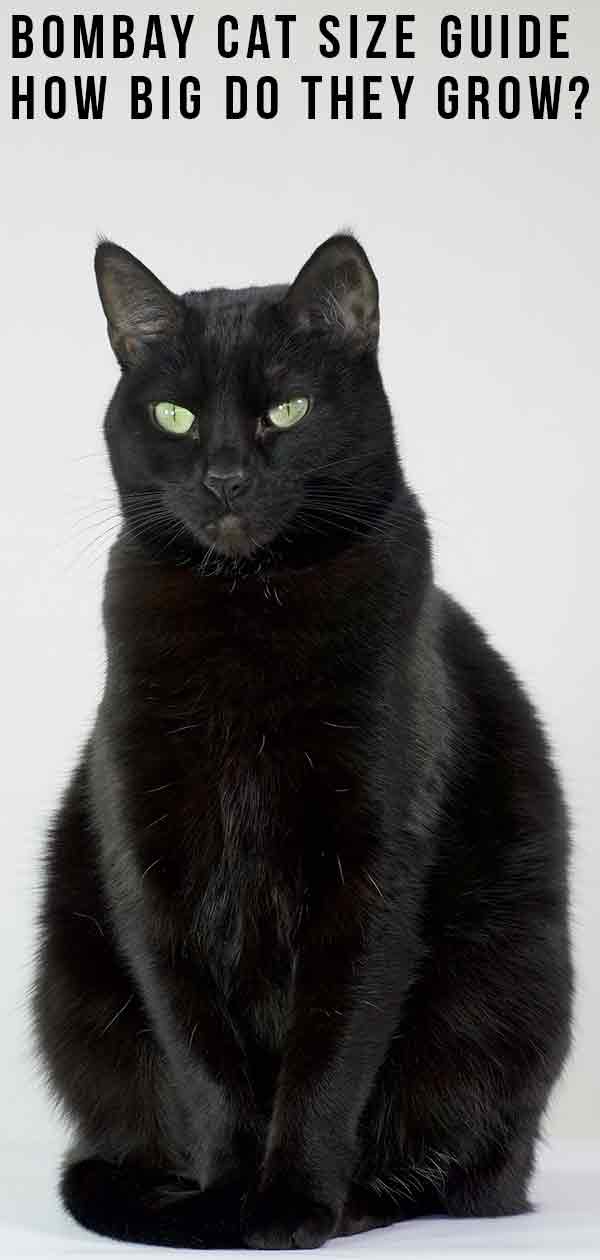 Sources