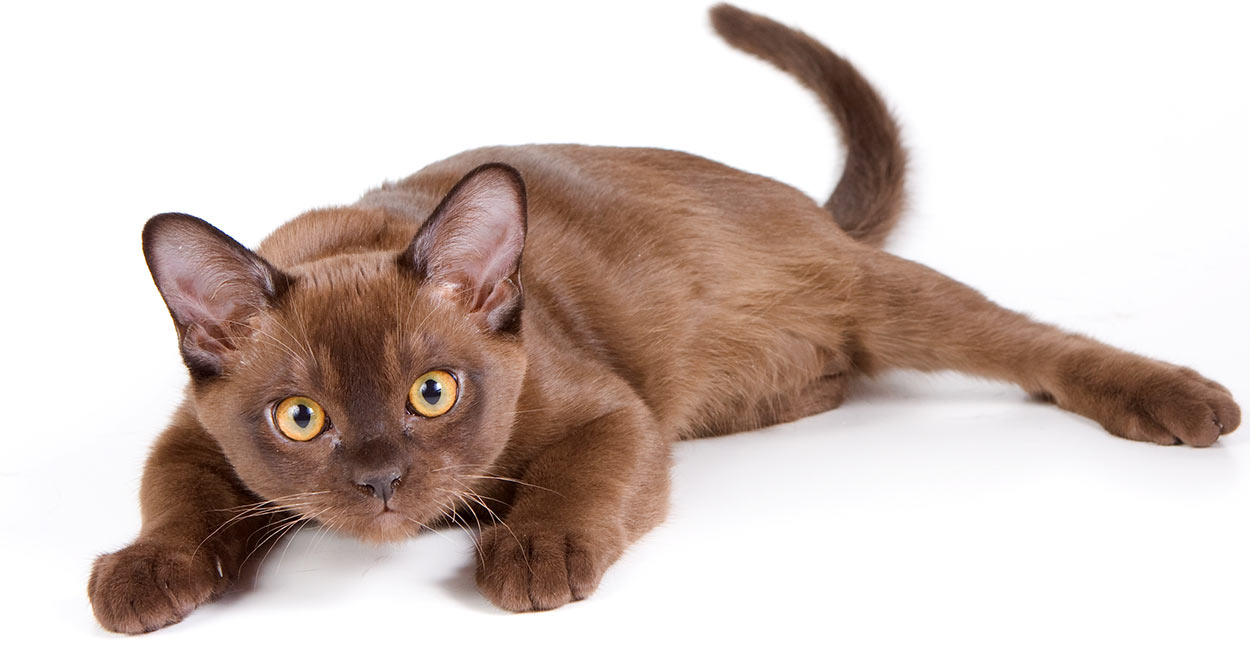 The Burmese cat breed is truly unique. Unlike some other cat breeds, these cat's coat is solid and uniform across their body. This distinctive coat pattern can lead to some very interesting names! However, because these cats look so different from many other cats, sometimes thinking of a name can be somewhat difficult. Your average list of cat names just isn't going to cut it with this unique breed.
Have you recently brought a Burmese cat into your life? Or maybe you've recently discovered this fascinating breed and are playing with the idea of purchasing a kitten? We've compiled a gargantuan list of Burmese cat names to give you some ideas and get those creative juices flowing. There is surely a name on the list that will fit everyone's tastes.
Contents
Naming Your Cat
After choosing your new kitten or rescue an adult cat, the first order of business is to think of a name for them. This, often times, is harder than it sounds. I know the difficulty firsthand.
Some years ago I rescued a kitten, but despite our efforts, my family and I just could not agree on a name. Instead, we began referring to my new kitten as "little bit" until we could decide on a name.
Fast forward to almost five years later, and my cat is still being called "little bit". (And she isn't very little anymore!) As you can see, choosing a name can be very difficult. And it doesn't always work itself out. Choosing a name requires conscious thinking and decision making!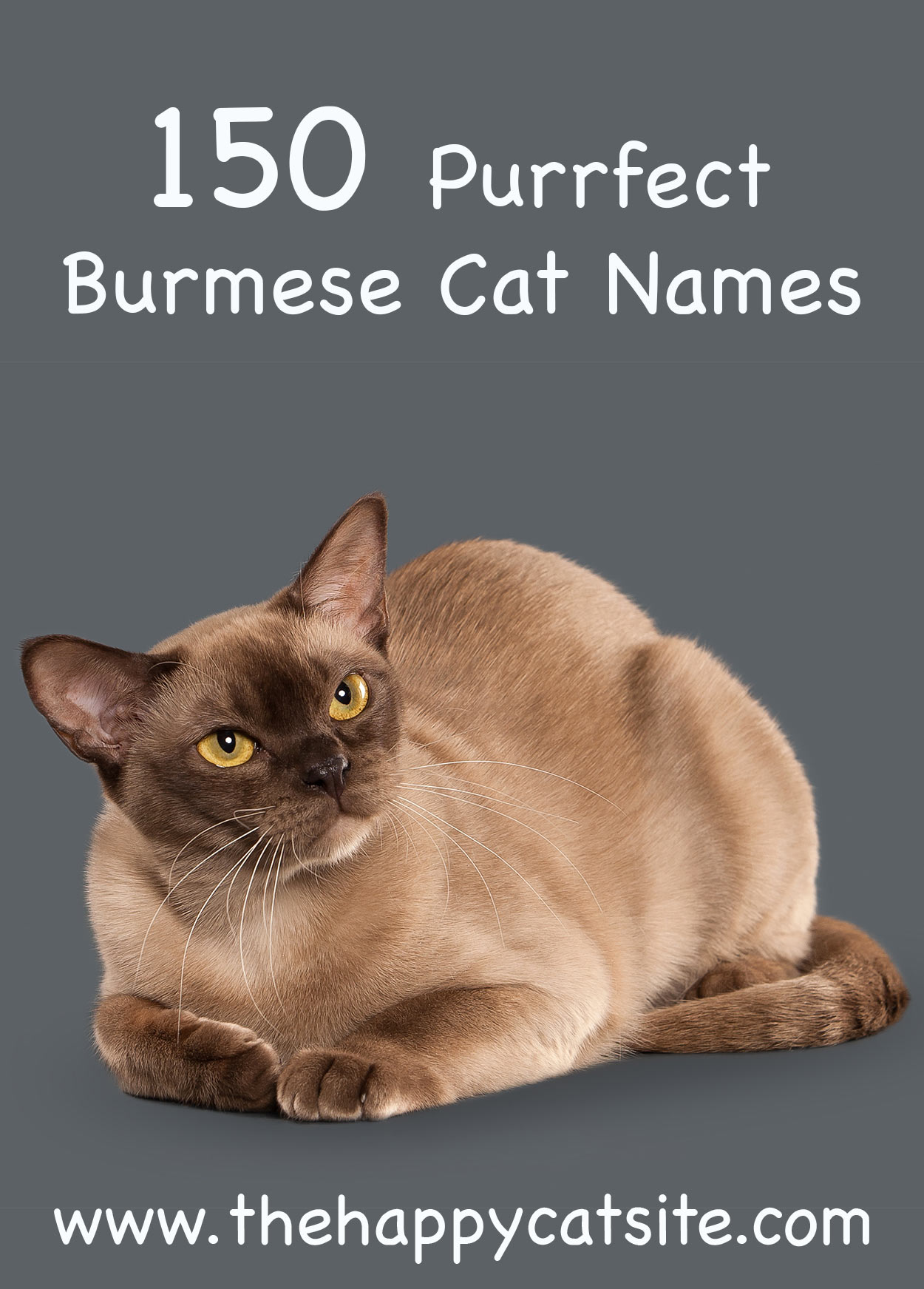 Burmese Kitten Names
If you're bringing your Burmese cat home as a kitten, you probably also have the privilege of picking the only name they'll ever know. Here are some fabulous Burmese kitten names to welcome your new pet home.
Alchemy
Alice
Beans
Blossom
Chloe
Dinah
Eddie
Grayling
Hershey
Jasmine
Momo
Monty
Oscar
Peanut
Percy
Sassie
Sky
Star
Teddy
Tugg
Velvet
Wren
Zora
Magnificent Male Names
If you've picked up a Burmese little boy, then their name can sound as tough or as adorable as you want it to. Male cat names tend to range anywhere from cute to sophisticated to strong. One way really isn't better than the other. It is really whatever sounds best to you and fits your new cat's personality the best!
Arnie
Bradley
Damian
Dennis
Ezra
George
Harrison
Jackson
Jonny
Mitchel
Nigel
Nyx
Odin
Otto
Osiris
Pistol
Porkchop
Stan
Thomas
Theo
Trapper
Triton
Ulysses
Vulcan
Yukon
Of course, you don't have to necessarily choose a name for your Burmese cat boy that is only based on gender. There are lots of other fun way you can name your new feline.
Fabulous Female Names
Truthfully, I think naming a girl cat is even harder than naming a boy! There are just so many types of names you can choose from. Girl Burmese cat names can range anywhere from exotic to endearing to tough. Here is a handful of cat names that are bound to delight both owners and their felines:
Agatha
Athena
Bella (one of my cat's names!)
Cleopatra
Diva
Duchess
Elsa
Flora
Ginger
Ivy
Jade
Kitty
Mona
Nala
Pansy
Princess
River
Robin
Shadow
Skittles
Sophie
Tiger
Trixie
Venus
Ziggy
Lilac Burmese Cat Names
Does your new Burmese pal have a lilac coat? This coat color is one of the most beautiful. However, the unique color also can lead to some naming difficulties. How just DO you name such a unique looking cat? We've collected some names here that we thought were particularly fitting!
Ajax
Angel
Arctic
Avalanche
Ayk
Bingo
Bond
Chalky
Cloud
Coconut
Dakota
Dawn
Dickens
Dysmas
Eos
Emma
Hansel
Mittens
Nuada
Oeric
Poppy
Silver
Trinity
Usha
Zarya
Chocolate Burmese Cat Names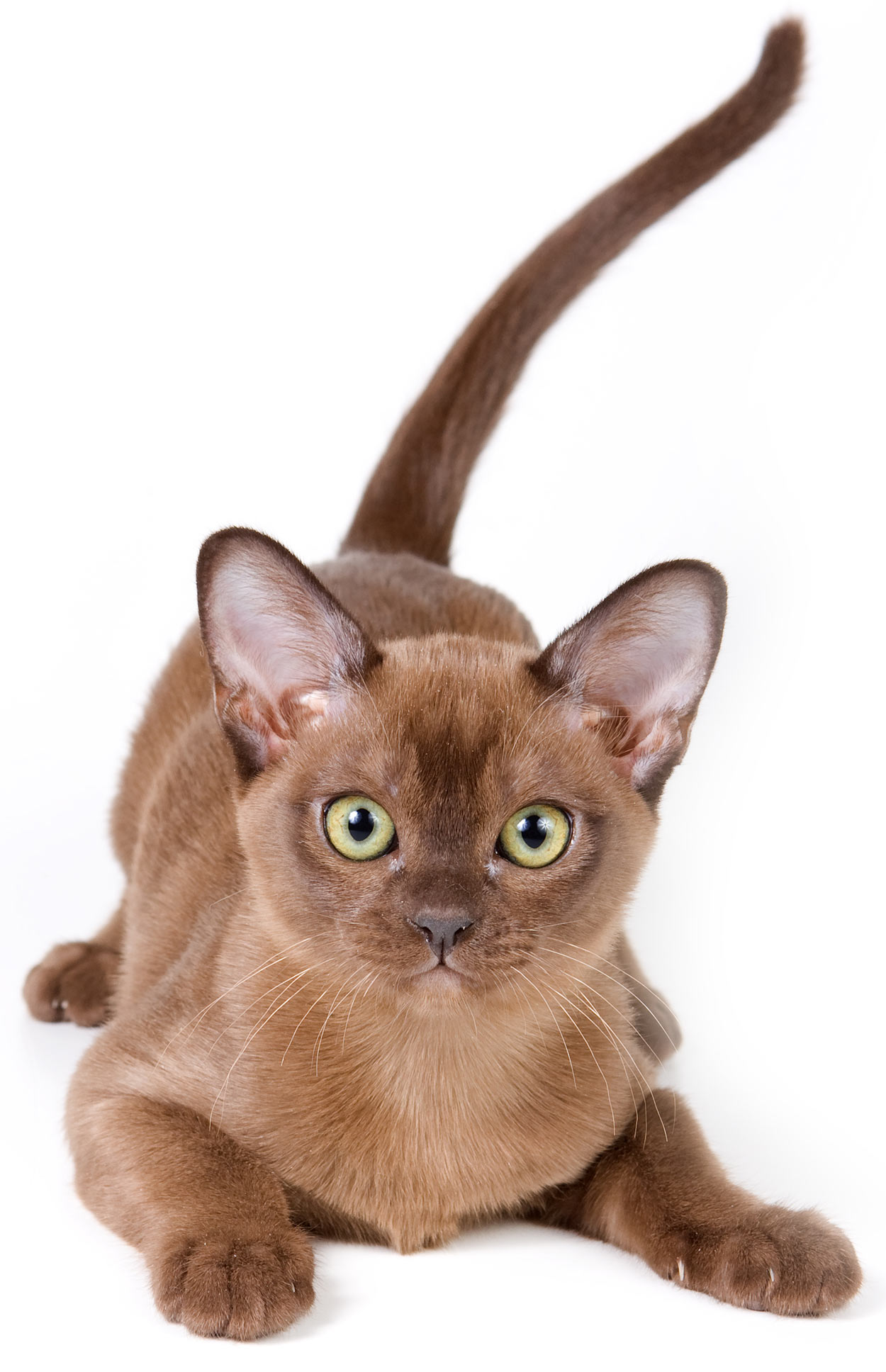 Naming a chocolate-colored Burmese cats is so much fun! There are just sooo many directions you could take it. You can name them particularly for their chocolate coat, or name them something that is based on their just generally darker color. Try some of these names on your cat and see if any of them fit
Ashen
Brownie
Brunette
Burgundy
Carmel
Choc
Chestnut
Chocolate
Fudge
Ginger
Heath
Hazel
Java
Latte
Mahogany
Maple
Meatloaf
Mocha
Moose
Snickers
Sausage
Syrup
Tawny
Toast
Truffle
Whisky
Blue Burmese Cat Names
The blue Burmese coat color is actually relatively new. It didn't appear until the breed was brought over to America, and for a long time it was not accepted as an official coat color. However, it was slowly accepted as an official Burmese cat coat color and has since became very popular!
Since it is newer, though, it is also somewhat rarer than other colors. If your new feline has a gorgeous blue coat, then you'll find lots of naming ideas below!
Archer
Ash
Berlin
Beryl
Blossom
Cleo
Cyan
Dove
Eban
Grey
Indigo
Midnight
Opal
Rain
Rogue
Sable
Sapphire
Shadow
Twila
Silver
Skyler
Slater
Smoky
Stormy
Tempest
True
Best Burmese Cat Names
I don't think you can truthfully point out any Burmese kitten names that are the "best". It all depends on the kitten and what you particularly like, as well as what names fit your cat even if only in appearance.
Naming your cat can sometimes require a lot of thinking and debating before you finally pick the perfect name. However, I think it is important not to stress too much about finding that one perfect name.
Whatever name you decide for your cat is a good name. Try to have fun and enjoy talking about different names with your family and friends!
One thing that is very important though is to actually pick a name – don't be like me and procrastinate until your kitten has long grown into an actual cat!
What is your cat called?
Where did you look for naming inspiration, and what name did you choose? Tell us in the comments section below!