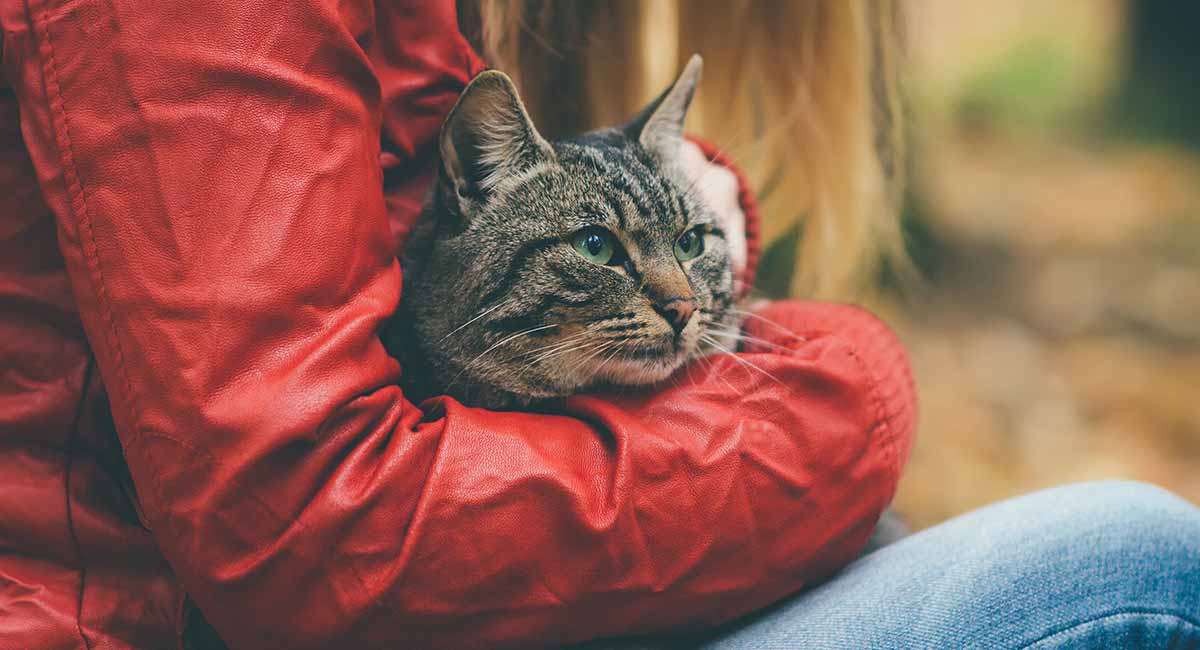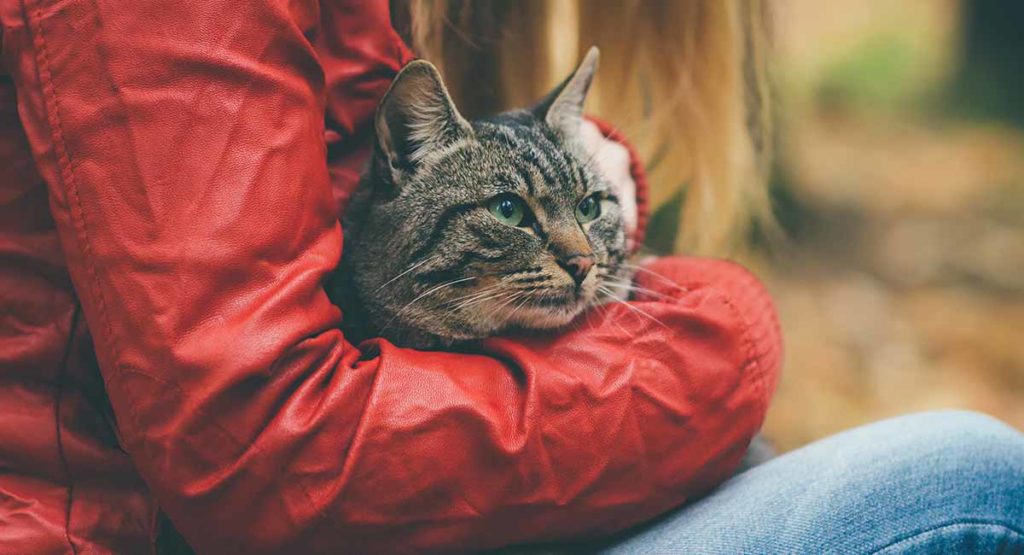 Clavamox for cats is a broad spectrum antibiotic which fights infections of the skin and soft tissue. The medicine contains amoxicillin and clavulanate potassium. It is a prescription medication, so your vet must decide if your cat needs Clavamox. There is potential for allergic reaction, but generally speaking it is a relatively safe drug. Today I'll share how it works, how much to give your pet and what to do if you're worried about their progress.
Contents
Having an unwell pet is incredibly stressful. When my cat was injured the vet gave him a bunch of different drugs to help him heal, and was great about explaining exactly what was being prescribed and why. But not everyone is this lucky. Sometimes your pet's physician misses some information, and other times you are so worried that you can't recall what was said. But never fear, today I'll clear up the ins and outs of the antibiotic Clavamox.
What Is Clavamox For Cats?
This medication is an antibiotic in the penicillin family. Clavamox is a brand name for a drug that has, as its main active ingredients, amoxicillin and clavulanic acid. Amoxicillin fights bacteria by restricting their ability to form cell walls. This limits their growth.
Clavulanic acid inhibits enzymes produced by the bacteria that could neutralize amoxicillin. It only has weak antibacterial activity on its own, but helps the amoxicillin to work. Clavamox was developed specifically for dogs and cats. It is similar, but not identical, to some medications developed for humans.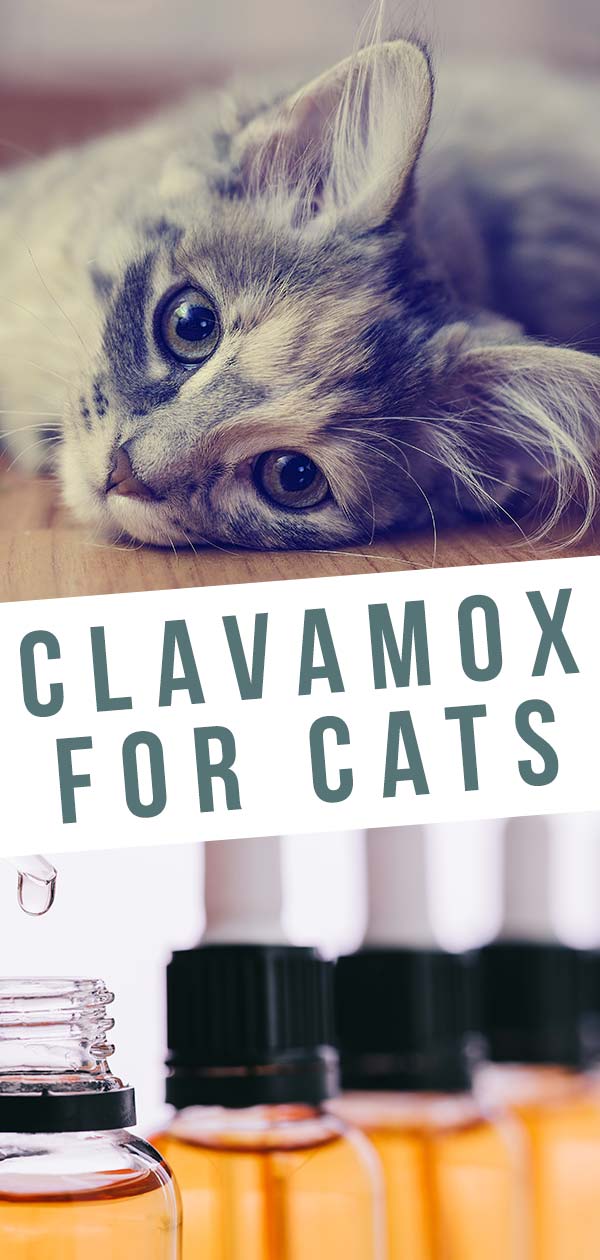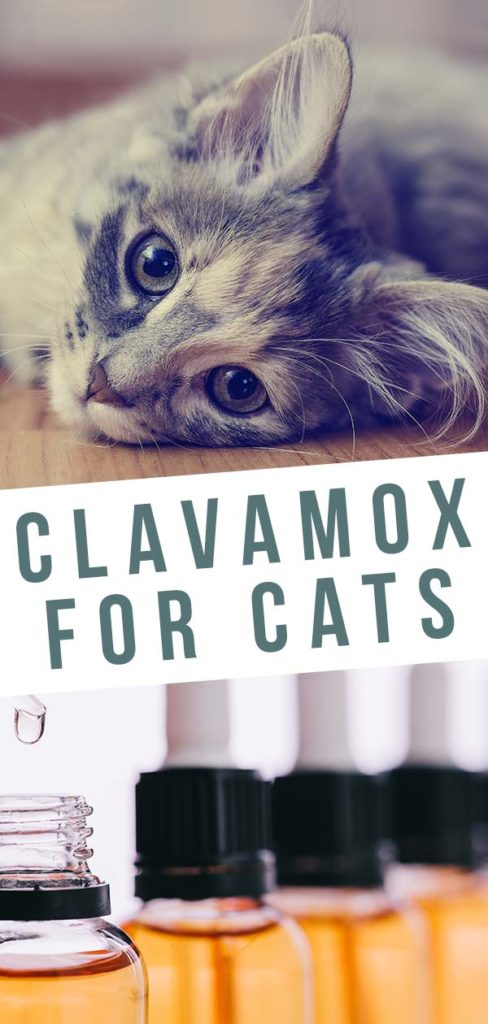 Research And FDA Approval
The FDA has approved Clavamox for use in cats. While the use of amoxicillin trihydrate/clavulanate potassium has been better studied in humans, research has also tested its effectiveness in cats.
Clavamox significantly reduces the size of feline skin lesions and reduces evidence of bacterial infection. It is often the first choice for shelters treating animals with upper respiratory infections, which can arise in kennels and communal spaces for animals.
What Is Clavamox Used For In Cats?
Clavamox treats a wide variety of bacterial infections. It fights both gram-positive and gram-negative bacteria. Gram-negative bacteria have a structure that's more resistant to medications because of an impenetrable cell wall.
It also works against both aerobic or anaerobic microorganisms. Aerobic microorganisms require oxygen to grow, while anaerobic ones do not.
This drug diffuses easily into the body's tissues and fluids. It is effective against staphylococcus bacteria, streptococcus, E. coli, Pasteurella multocida and Pasteurella.
Clavamox For Infections In Cats
Vets may prescribe it for urinary tract infections, skin infections, respiratory tract infections, otitis media and interna (ear infections), and tooth and gum infections like gingivitis. It may also be prescribed for tuberculosis.
The antibiotic action of the medication kills off the bacteria that are causing the infection. Clavamox treats bite wounds, as well. This is because injuries like this often fester and can become infected.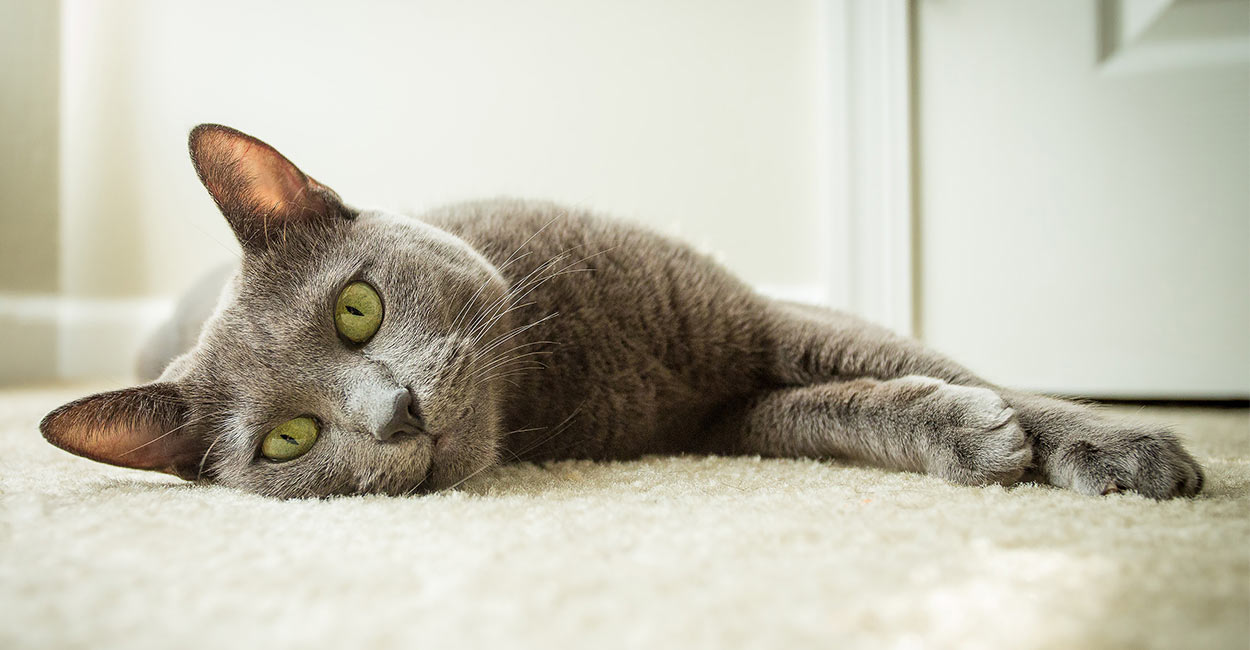 How To Give Clavamox To Your Cat
Clavamox is orally administered. It is available in chewable or regular tablet form, with a coating to make it easier to swallow. Alternatively, you can get it as an oral suspension liquid, known as Clavamox Drops. Either of the different forms makes it easy to add Clavamox to food, hide in a treat, or offer with a syringe.
Clavamox is similar to some medications used by humans. So a pet owner may think that they can give human amoxicillin, for instance, to their cat instead of visiting their vet for a prescription. However, this is not recommended!
Despite similarities in medications, Clavamox was developed specifically for cats and dogs. Human medications, meanwhile, were developed specifically for humans. Use of medication in an unintended way can not only inhibit the effectiveness of the medications, it can potentially be dangerous for your pet.
Should I Buy Online?
Clavamox is only available on the order of a licensed veterinarian, as dictated by federal law. These days, you can find pretty much anything online. This includes pharmaceutical products that are only available with a prescription. It can be tempting, but it is also illegal and dangerous.
First, if you haven't seen a vet, you don't know exactly why your cat has certain symptoms. If you get it without seeing a vet, you're taking a chance. If your self-diagnosis is incorrect, your cat will become more ill while you pursue the wrong treatment.
Secondly, there is another worry. Non-prescription drugs for cats may also not be legitimate. It could be mixed with something else. Alternatively, the actual dose might not match the packet.
Also, cats react differently to different medications, just like people do. However, your vet will have a better idea about what works for your cat and his condition, whatever it is.
Clavamox Dosage For Cats
The recommended Clavamox dosage for cats of average size is 62.5 milligrams twice a day. These can be adjusted for cats by weight, but only your vet can determine if that is necessary for a larger or smaller feline.
If you're using drops, you'll need to reconstitute it with water. When 14 ml of water is added, each ml contains 62.5 mg of Clavamox. That is, 50 mg of amoxicillin and 12.5 mg of clavulanic acid.
Chewable tablets come in different sizes: 62.5 mg, 125 mg, 250 mg, and 375 mg.
Length of Treatment
Many infections that are treated with antibiotics begin to go away within three days, but you must complete the course.
A typical treatment regime for skin and soft tissue infections involves administering it for 5-7 days. In the case of urinary tract infections, your vet may advise you to continue use for 10-14 days.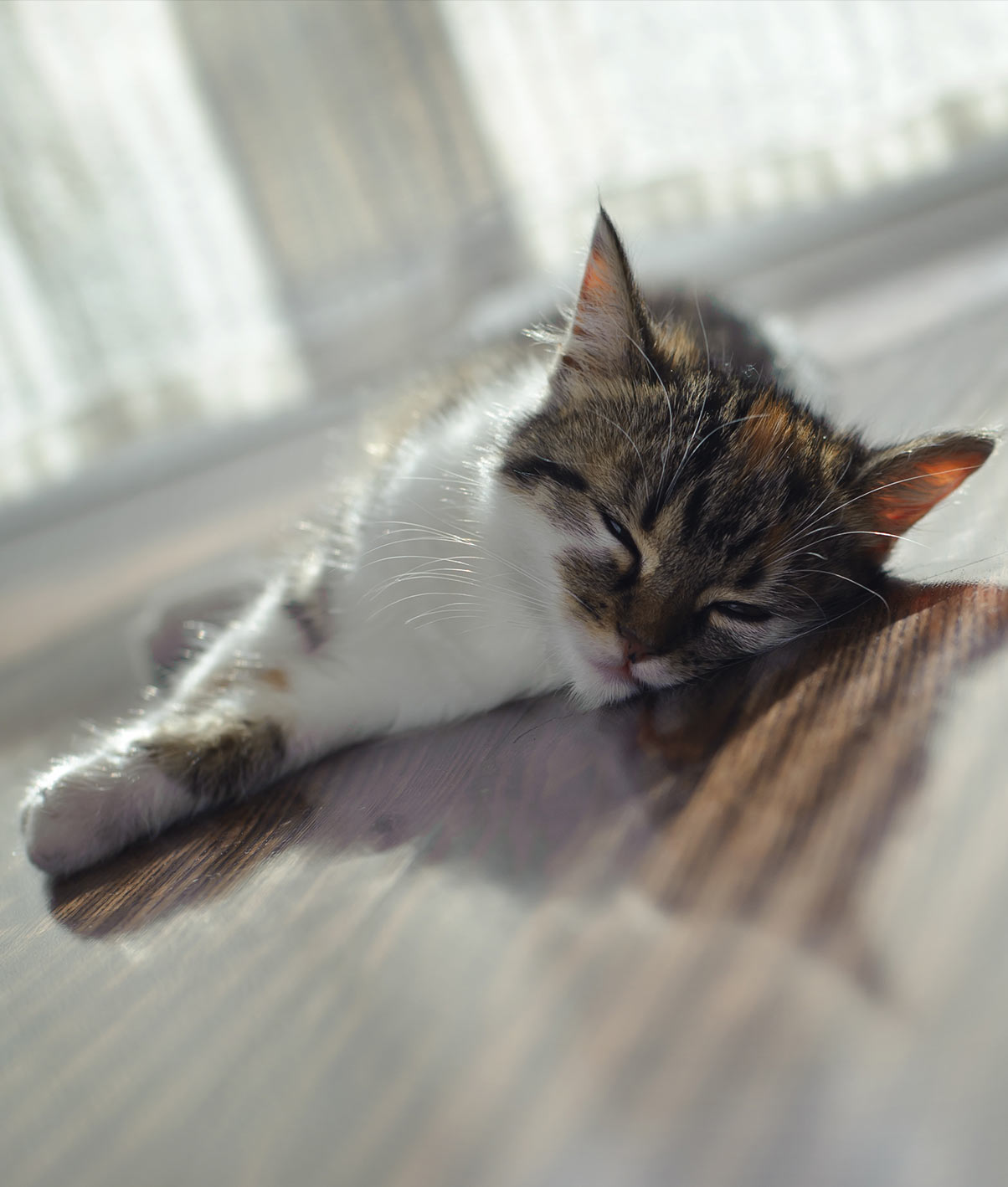 What Are The Side Effects?
All medications have potential side effects, and some cats might be allergic to certain antibiotics. Watch out for:
Shortness of breath
Hives
Swelling of the lips and tongue
Rash
Fainting
Vomiting
Nausea.
If your kitty suffers severe allergic reactions to Clavamox, contact your vet immediately. Your cat may need epinephrine and steroids to control the allergic reaction.
Clavamox For Cats
Clavamox can be great for curing bacterial infections in cats. Used as prescribed, it is an effective feline antibiotic. Your veterinarian has most likely prescribed it because your cat has an upper respiratory issue, UTI, skin infection or dental problem. Hopefully with this drug your kitty will be feeling better in just a few days.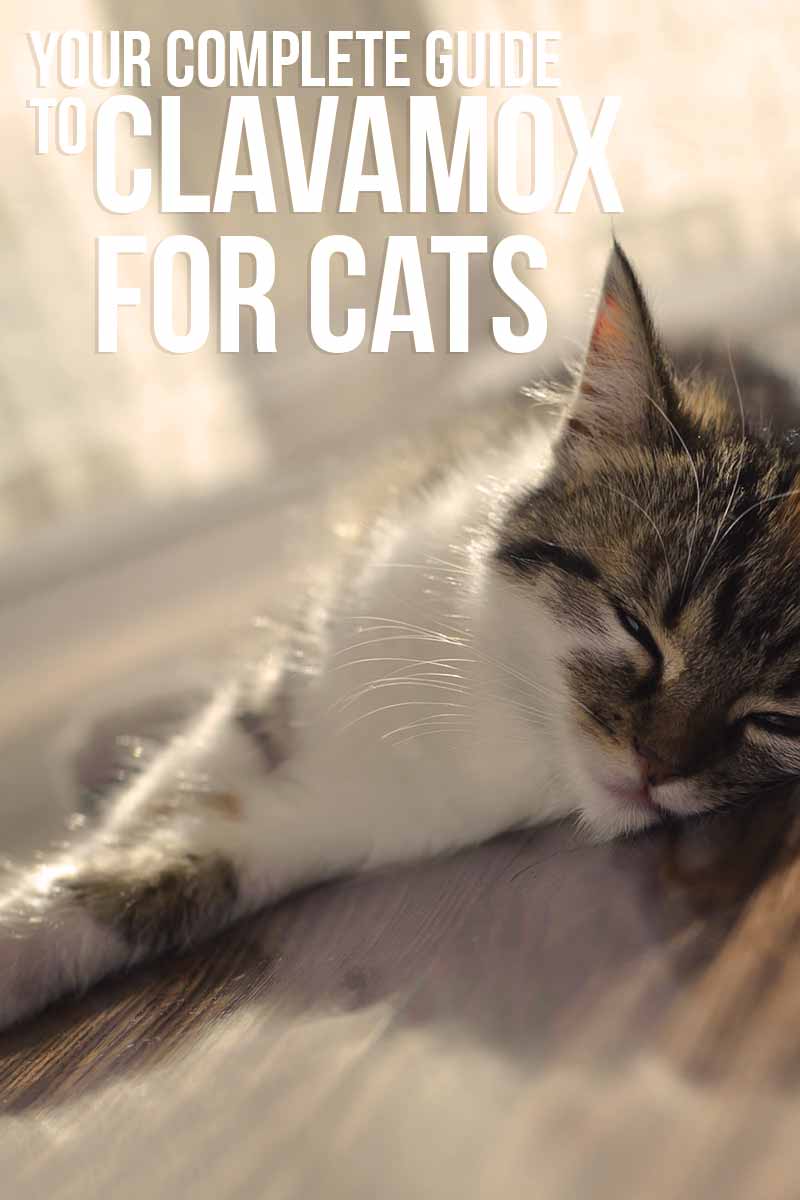 Has your cat had Clavamox? We'd love to hear about your experiences with Clavamox for cats in the comments section below.