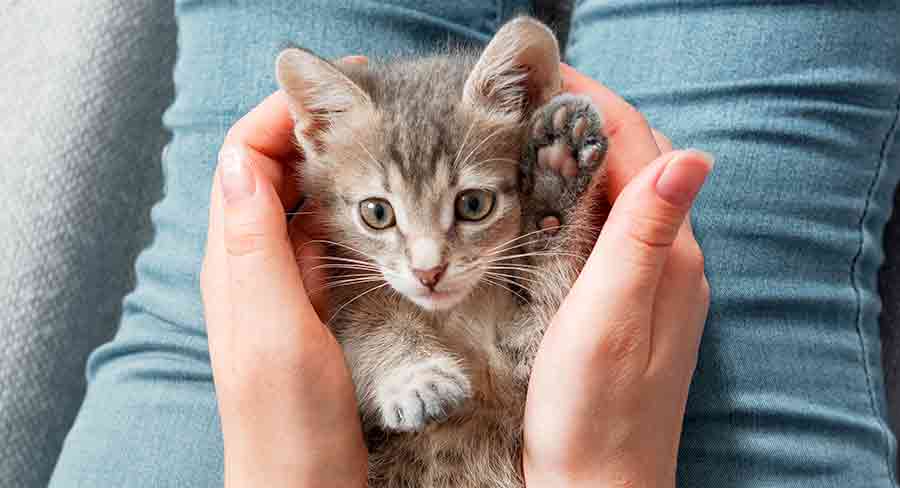 The best cute girl cat names can be hard to find! Whether you want to choose a color-inspired name, a food-inspired name, or even something traditionally girly.
Despite all the ideas out there, we've collected some of the best to help you narrow down your choice. Let's dive straight in with our 25 most popular cute girl cat names.
Best Cute Girl Cat Names
Beans
Bella
Cookie
Dinah
Delilah
Ellie
Emelia
Faye
Fluffy
Gracie
Imogen
Lily
Love
Maisie
Opal
Paws
Petal
Poppy
Princess
Rosie
Susie
Tinkerbell
Violet
Waffle
Whiskers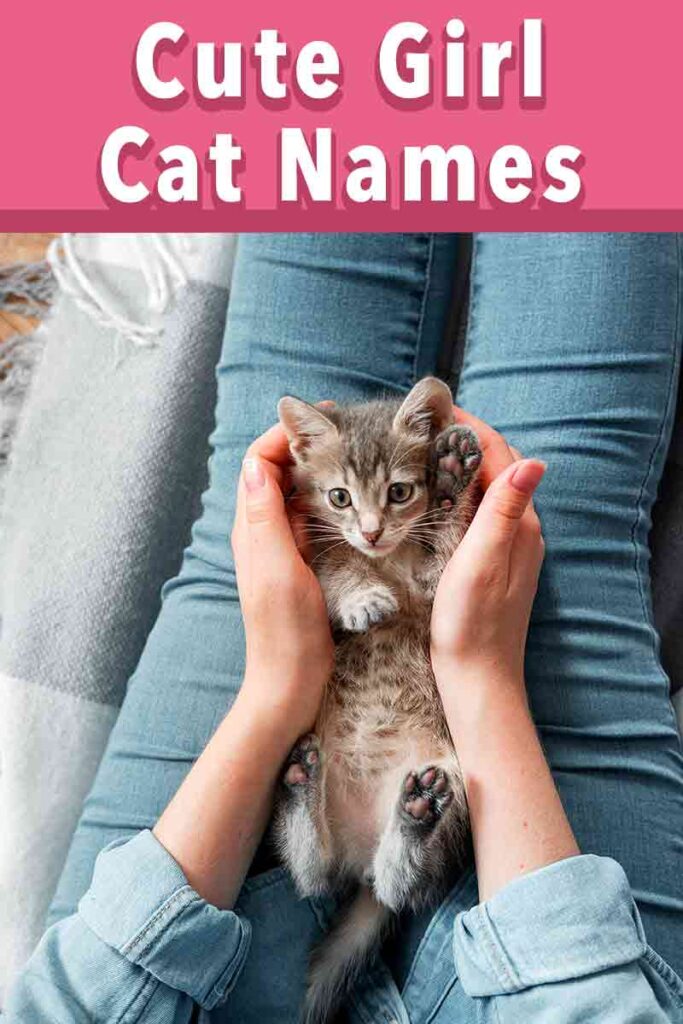 Cute Female Cat Names
Here are some pretty traditional girl cat names that are just adorable!
Addison
Allie
Bethan
Cassie
Cindy
Darcey
Dolly
Eva
Freya
Gem
Hettie
Holly
Joanna
Katherine
Libby
Lucy
Maggy
Miranda
Nelly
Nina
Ola
Penny
Prudence
Rita
Sadie
Really Cute Girl Cat Names
Maybe those ideas weren't cute enough for you. Well, these ones are the cutest of the bunch!
Acorn
Angel
Autumn
Boots
Daisy
Dandelion
Dawn
Duchess
Feather
Flower
Glitter
Kisses
Kitten
Lacey
Lady
Lavender
Meadow
Moss
Pebbles
Petal
Queen
Rainbow
Robin
Rosebud
Sandy
Unique Cute Girl Cat Names
With these ideas, your little girl will stand out from the crowd, but still be adorable!
Acacia
Anise
Aurora
Bambi
Birdie
Bonnie
Bonsai
Bumble
Doodle
Ducky
Iris
Karma
Layla
Liberty
Lilo
Persey
Pimms
Portia
Savannah
Serenity
Socks
Tulip
Venus
Willow
Yogi
Cute Girl Cat Names for Grey Cats
Some of the best name ideas can come from your cat's fur! Here are some lovely names for our beautiful grey cats.
Agate
Ash
Chrome
Cloud
Cobbles
Diamond
Katana
Lemur
Lunar
Marbles
Misty
Moon
Mouse
Mushroom
Nickel
Polish
Quartz
Sardine
Silvie
Slate
Thimble
Tongs
Tuna
Wolf
Zippy
Cute Girl Cat Names for Orange Cats
Do you have a rare orange girl cat? Or, perhaps a cat with some orange on their fur? Here are some cute name ideas for your girl.
Amber
Apricot
Carrots
Clementine
Copper
Coral
Embers
Dawn
Dusk
Foxy
Flames
Ginger
Goldie
Lava
Marigold
Marmalade
Orange
Papaya
Peach
Pumpkin
Rusty
Sunny
Tangerine
Tango
Tigger
Cute Girl Cat Names for Black Cats
Is your new kitty darker than the night sky itself? Here are some adorable names that will suit her black fur.
Berry
Coal
Coffee
Cola
Ebony
Espresso
Inky
Jade
Jet
Licorice
Midnight
Obsidian
Olive
Onyx
Panther
Penguin
Pepper
Pepsi
Pitch
Raven
Sable
Shadow
Sooty
Spider
Tar
Cute Female White Cat Names
We've looked at the dark end of the color spectrum, but what about pale white cats? Here are some great name ideas for your white girls.
Chalky
Champagne
Chardonnay
Chiffon
Coconut
Cotton
Cream
Diamond
Floss
Frosting
Ivory
Lace
Lightening
Linen
Marshmallow
Milky
Mozzarella
Parchment
Pearl
Pinot
Porcelain
Shell
Snow
Tofu
Vanilla
Cute Girl Names for Tabby Cats
And we can't leave out beautiful girl tabby cats. Here are some names that will show off how unique and adorable their fur pattern is.
Bandeau
Chevron
Clover
Doodles
Dottie
Freckles
Gingham
Herring
Mosaic
Mottle
Painting
Patches
Polka
Scallop
Sketch
Speckles
Splash
Splatter
Spots
Stripes
Swirly
Tabitha
Waves
Weaver
Zebra
Cute Food-Inspired Ideas
And if none of our cute ideas so far have suited your kitten, how about one of these food-inspired choices?
Apple
Biscuit
Candy
Chai
Chip
Chutney
Cocoa
Dumpling
Falafel
Fudge
Honey
Jellybean
Maple
Mango
Mochi
Muffin
Nugget
Nutmeg
Peanut
Pepper
Pickle
Shrimp
Sweetpea
Taco
Toffee
Which One Did You Choose?
The best cute girl cat names are the ones that suit your gorgeous new kitty. Narrowing it down to just one can be tough.
But, it's a great idea to test out your favorites on your kitten. See if she reacts to one more than the rest!
Make sure to let us know which name was your favorite in the comments. What other cute ideas can you think of?
Readers Also Liked