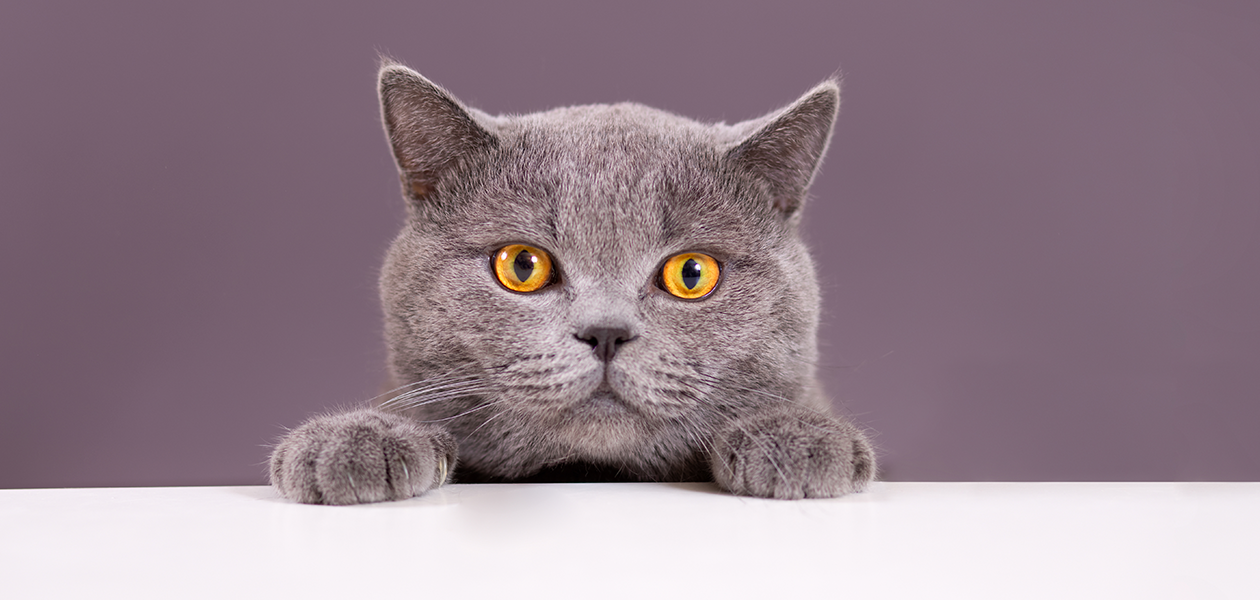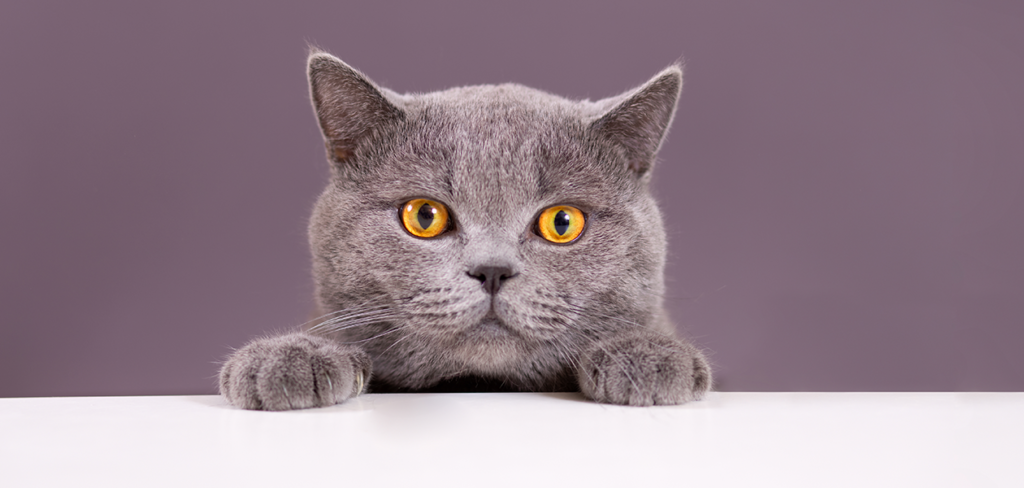 Gray cats are less common than colors like black, because to get this cool blue shade you need a pair of elusive recessive genes! There are three truly gray cat breeds, the Chartreux, Korat and Russian Blue. However there are several more that either sometimes have gray coats or markings on their fabulous fur. And their shades of gray range all the way from a slightly toned cream to a deep blue.
Contents
Gray Cat Coat Colors
Interestingly, there are only two pigments that create all cat colors. The one we need to create gray is eumelanin (black). To have a gray coat, kittens also need to have a dilute gene from each of their parents. So you can see why in some breeds this color is a lot harder to come by.
Chartreux Cats
The Chartreux breed has a wooly, medium length coat. They will usually grow to weigh between 12 and 16 pounds as adults and have relatively large bodies on top of slender legs. The Chartreux has a round head and medium-sized ears.
This breed is playful and intelligent, but most often calm and reserved. However, don't be surprised if you see them climbing and hunting throughout the day.
Korat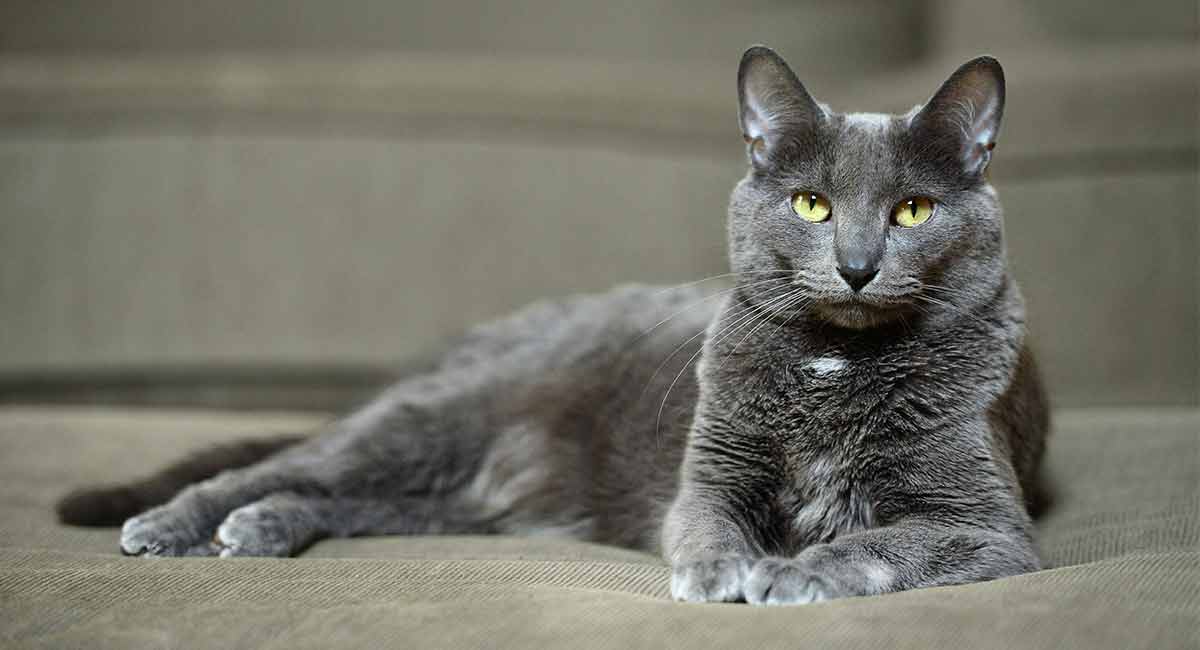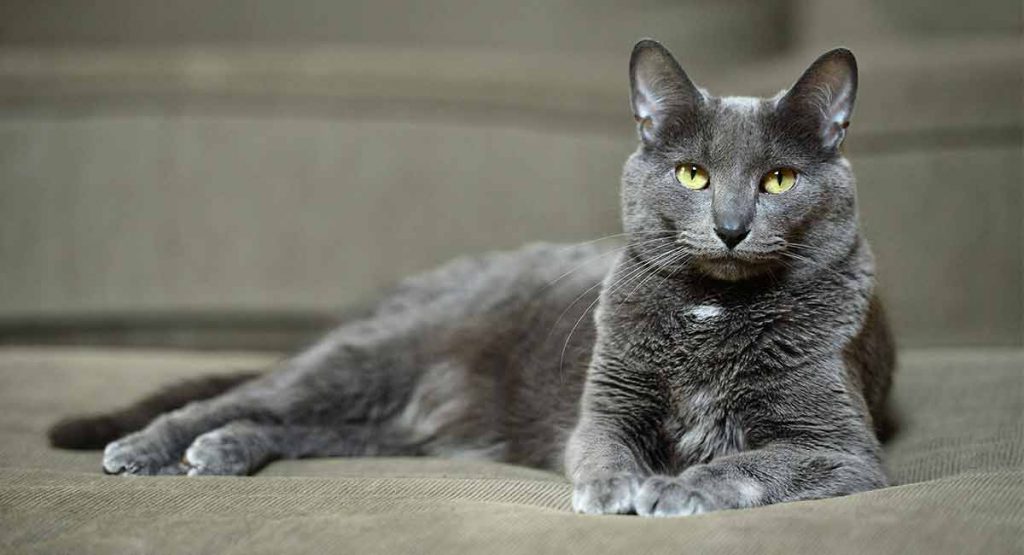 The Kora cat is fairly small at around 6 to 10 pounds as an adult, but they still have a muscular appearance. This distinctive breed also have large eyes that turn from blue to amber as they age.
Russian Blue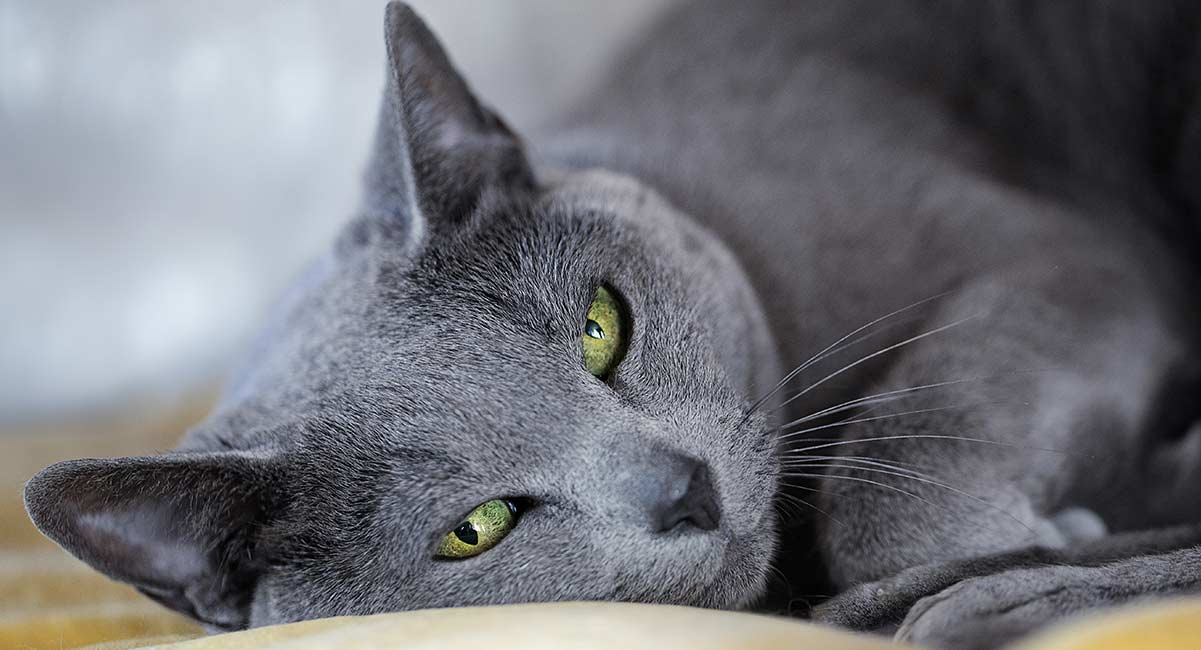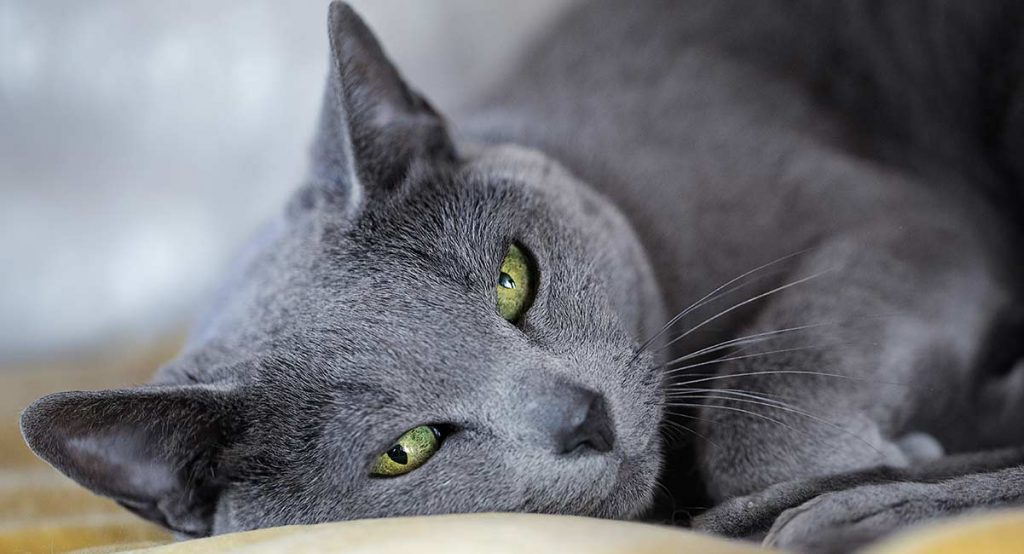 Russian Blues have a wedge shaped head and large ears. Their medium-sized bodies are typically broad and their silvery shade provides a wonderful contrast for their green eyes.
They tend to be very close and friendly with their family, but may be reserved and wary of strangers. Some may find this breed to be quite dog-like. They can love games like fetch.
British Shorthair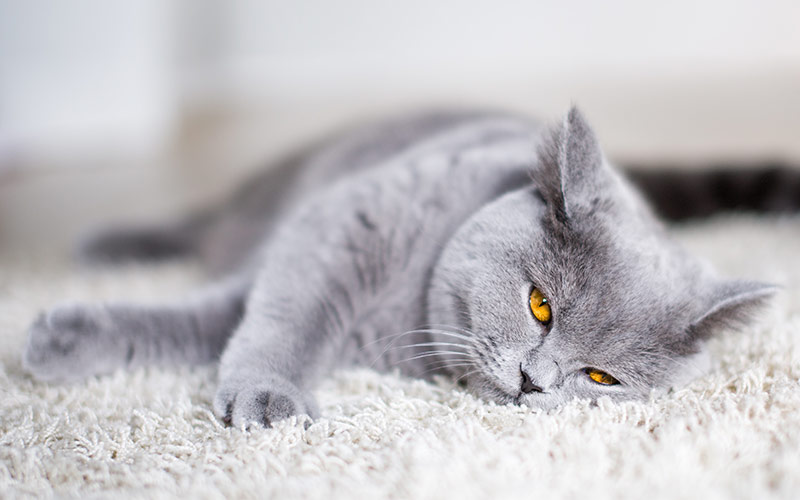 British Shorthair ancestors stretch back to cats from ancient Egypt. But, the breed as we know it today was developed in Britain. This is a calm and smart cat breed that tends to be delighted to meet new people.
Whilst they love to spend time with you, these cats are also perfectly happy to entertain themselves. These cats have a short, dense coat and blue is the most popular color that they come in.
Oriental Shorthair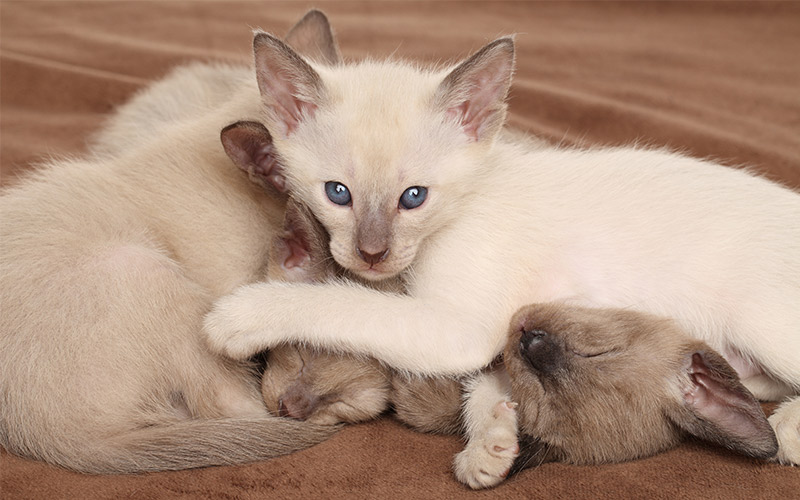 The Oriental Shorthair have wedge-shaped heads and large, wide ears. Their bodies and overall appearance is slender and delicate. This breed is surprisingly social, so they will love spending time and playing games with you.
Persian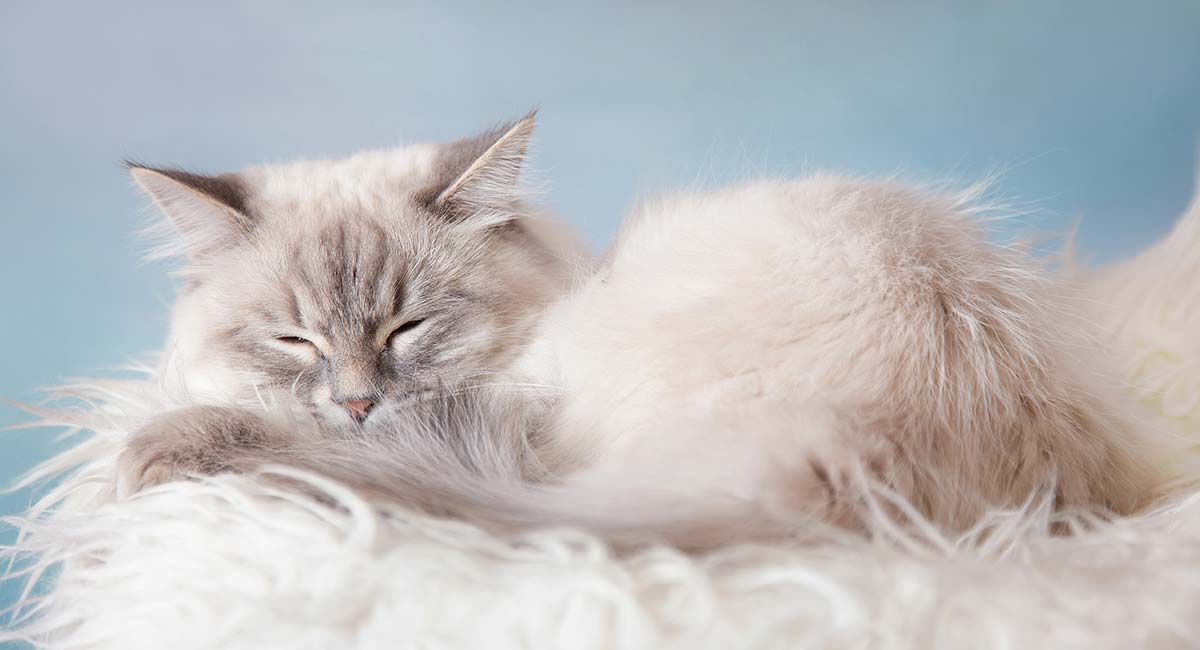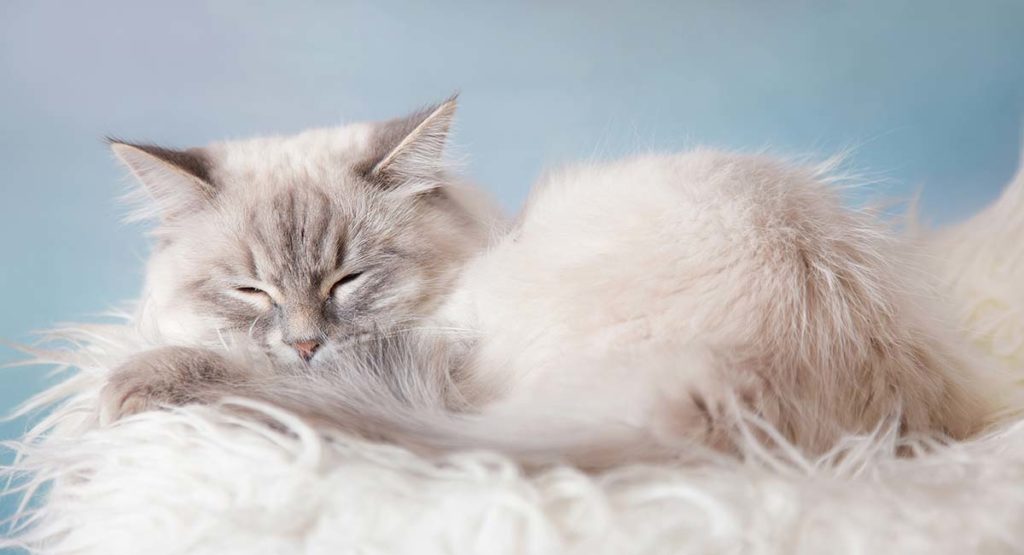 Persians have thick, fluffy coats, and flat faces. Persians are gentle and sweet-natured. They will happily play with you, but are not a particularly boisterous breed.
Norwegian Forest Cat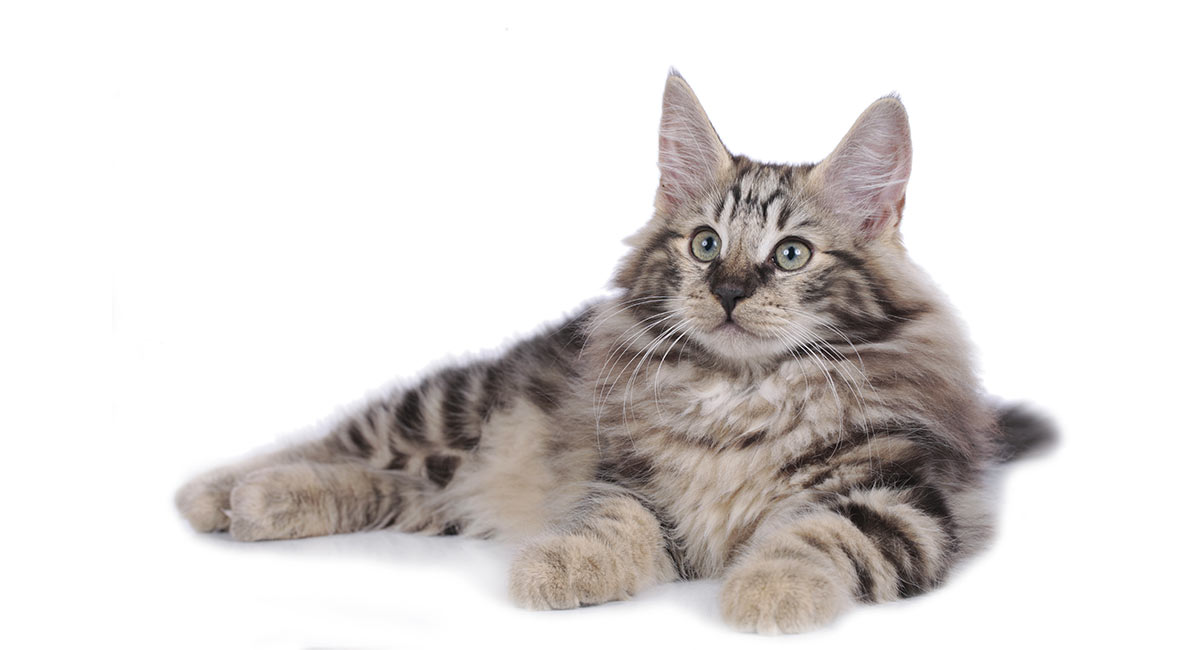 Norwegian Forest Cat history stretches back to Viking legend and mythology, although they didn't arrive in the US until 1979. This breed is playful, interactive and intelligent. So, they'll do best with a family that wants a pet they can play with.
They are relatively large cats with full coats, but don't have a huge amount of care needs.
Nebelung
The Nebelung is a medium-sized cat breed that has the ever-popular long silky coat. This is a relatively recent breed, with the first registered Nebelung's being born in the 1980s.
These gray cats are devoted to their families, but they may be shy around strangers. They are very intelligent, so need plenty to occupy them. As they get to know you, these cats will only become more playful and affectionate.
They have wide set eyes, and a medium length coat that needs regular grooming to keep it from getting tangled.
Domestic Shorthair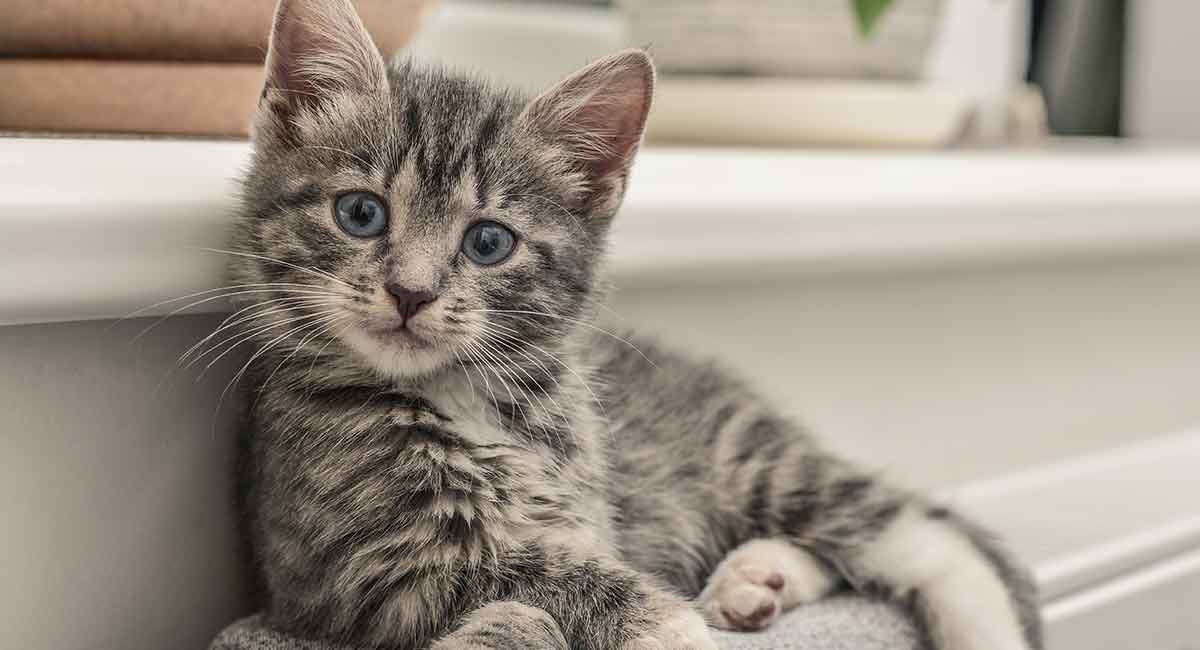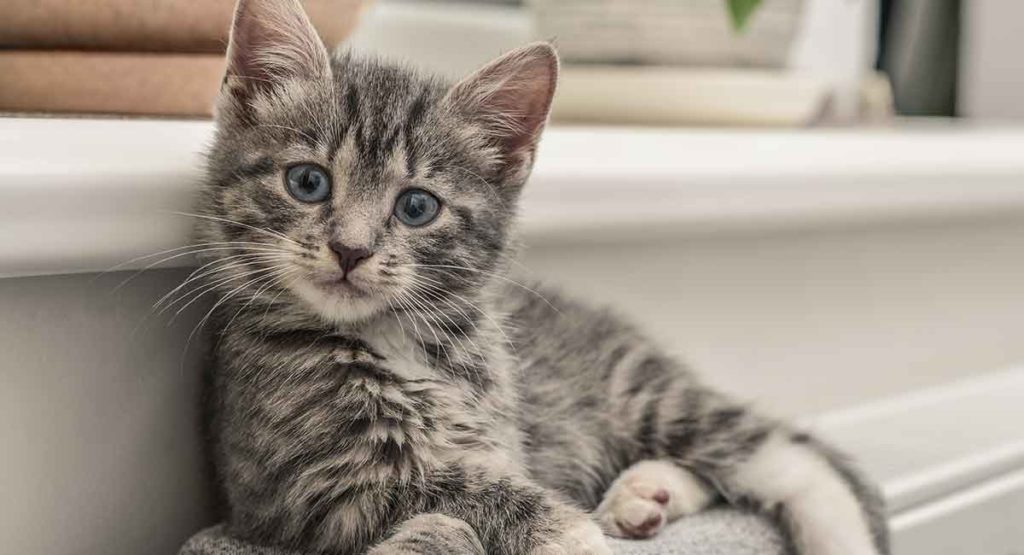 The classic gray tabby cat is one of the most well known members of this group, and yet technically they aren't even a real breed. The term simply describes any short haired cat that isn't a pedigree!
Devon Rex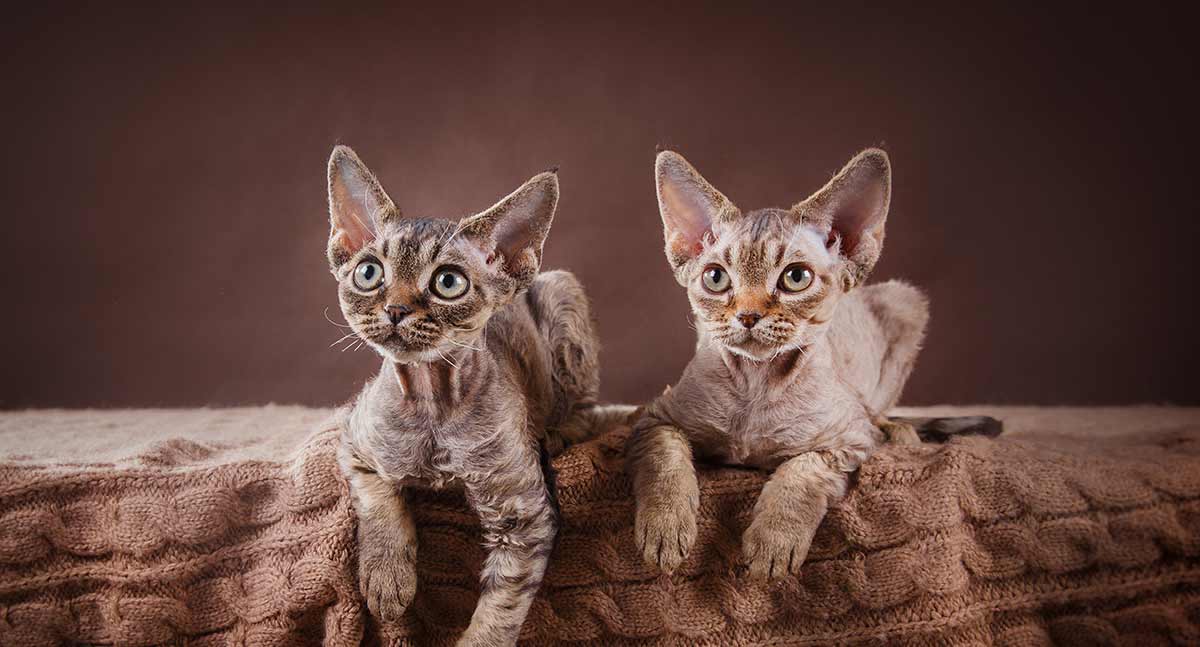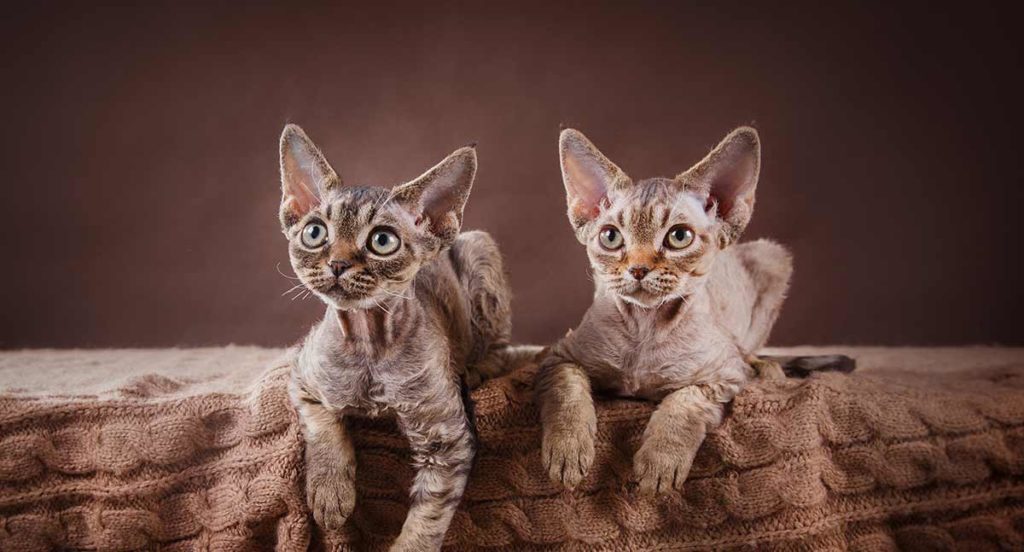 The Devon Rex is one of our most unique looking breeds. The main thing that makes it stand out is its wavy fur! As adults, they reach a medium size, usually weighing between 6 and 9 pounds.
Devon Rex cats are intelligent, cheeky, and energetic. This is a cat breed that wants to be involved in everything you do. They need plenty of entertainment and activity to stay happy.
Scottish Fold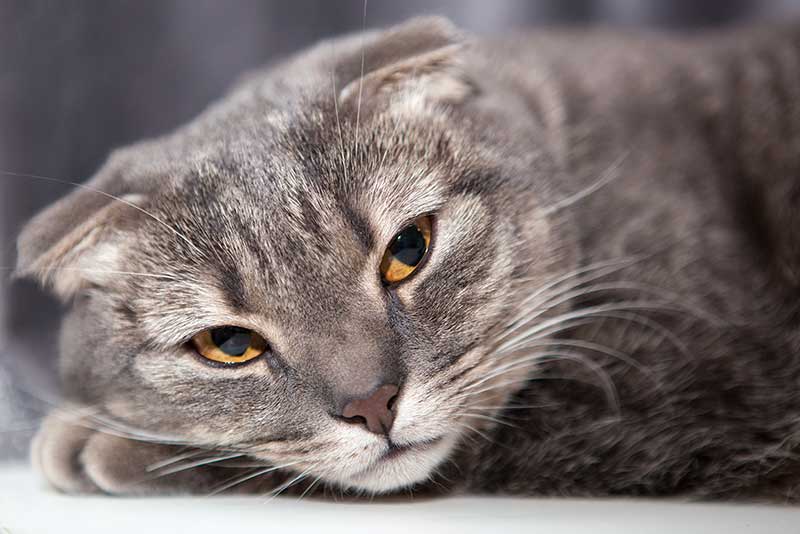 The Scottish Fold is another unique-looking cat that can come in a beautiful blue, gray shade. The standout feature of this breed is their ears, which tilt forwards towards their face. All modern Scottish Fold cats can be traced back to a cat named Susie in Scotland.
This is another breed that likes to spend time with its family. You'll often see it following you around the house as you carry out your daily tasks. As well as their gray coats, they can have a large variety of eye colors.
Siberian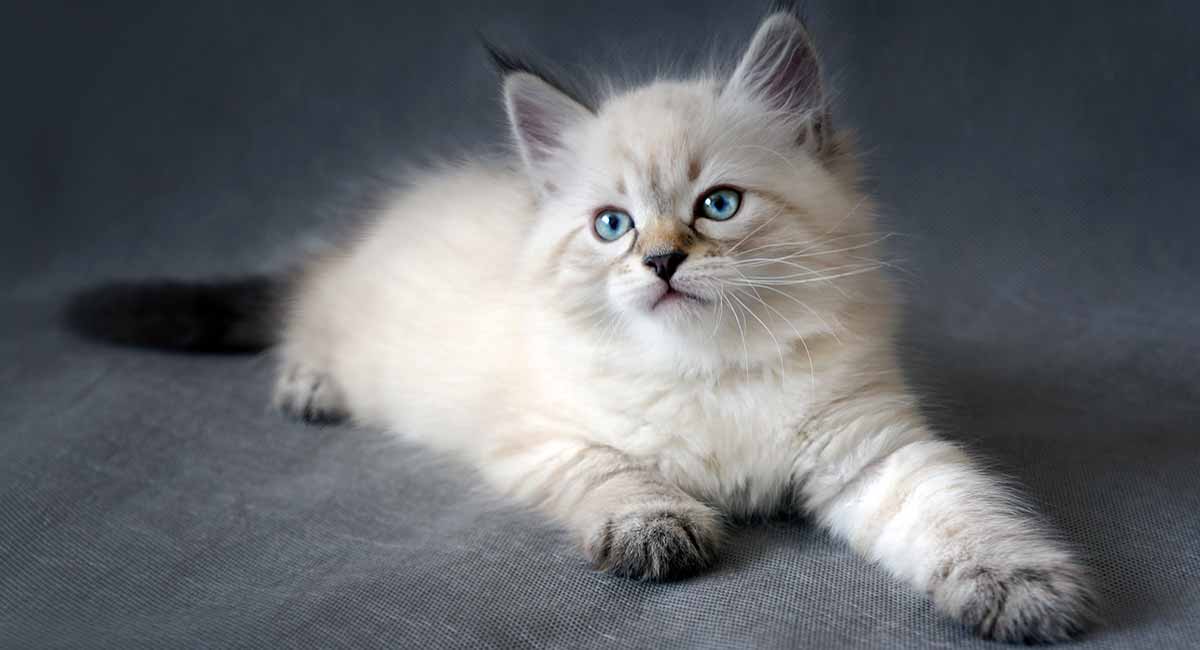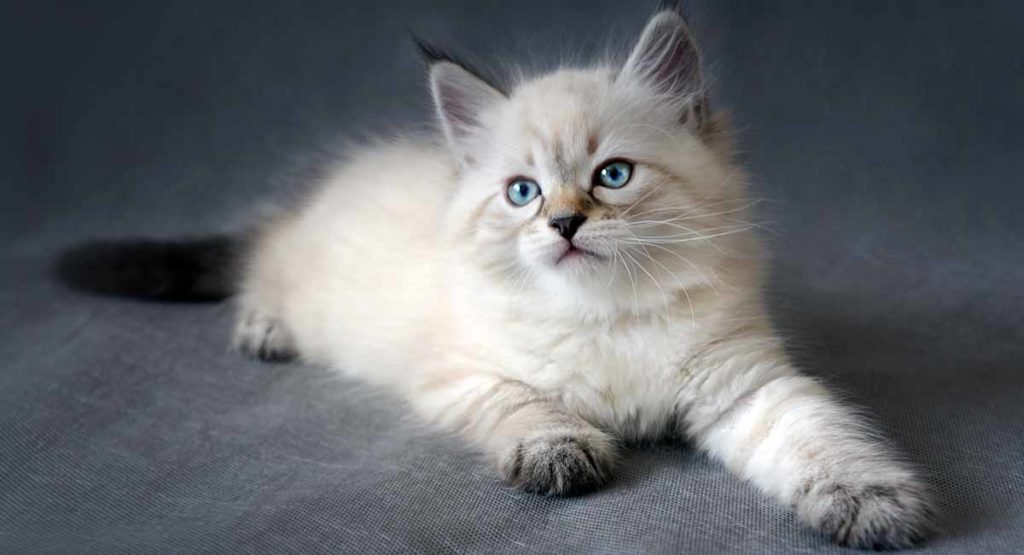 The Siberian is another one of the fluffiest gray cat breeds on this list. They have a history that spreads back to 1000AD. In winter is when your Siberian will be at its fluffiest. But, in the summer their coat becomes much less dense, and much shorter.
This is an intelligent breed that is great at problem solving to get what they want. They are playful, and love spending time with family and other people. Just as much as they love exploring.
Sphynx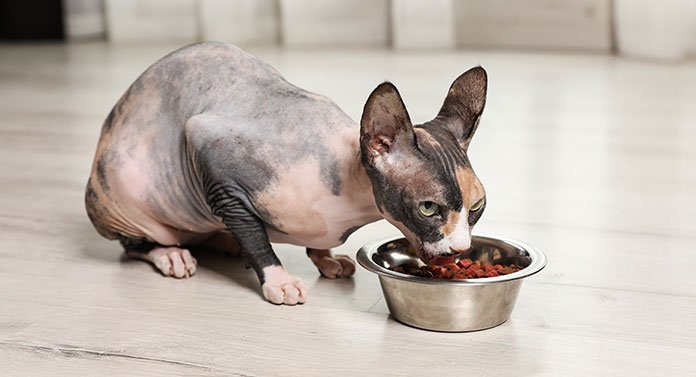 When looking at types of gray cat breeds, you might not expect a hairless cat to appear on the list! But, the Sphynx breed can come in a variety of colors.
This interesting cat can trace its origins back to breeding in 1960's Canada. The modern breed is known for being clever, friendly, and curious. Sphynx cats will be happiest when they're with you. This has earned them the nickname 'velcro cat'!
Tonkinese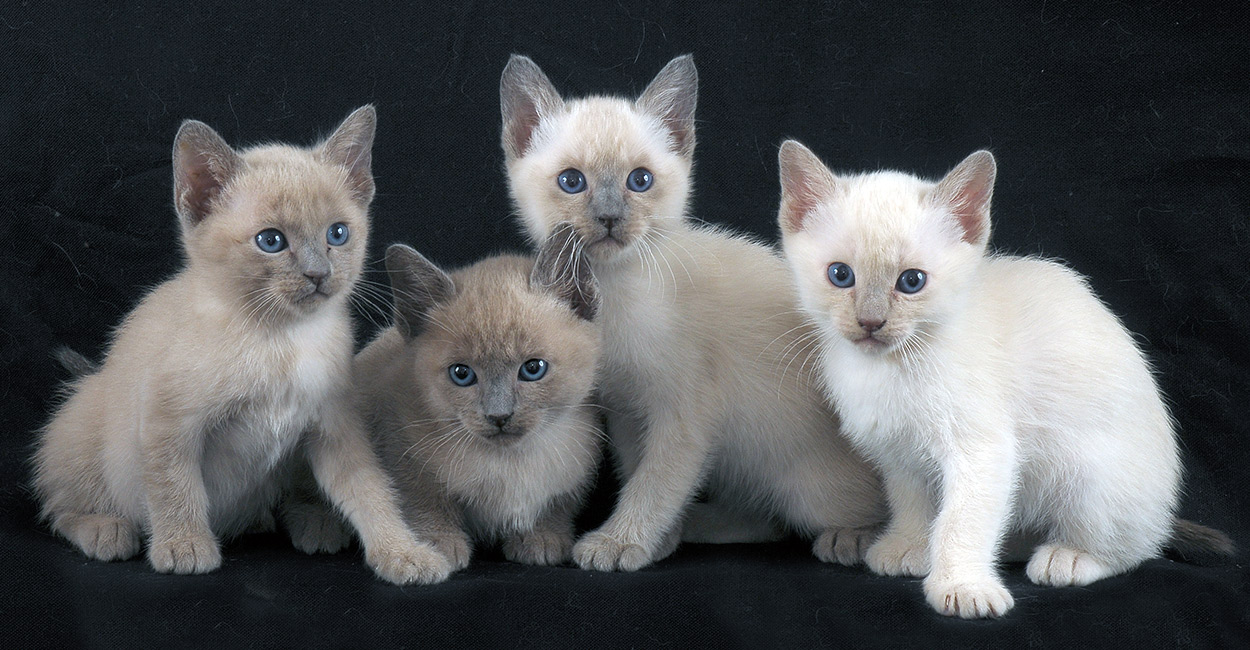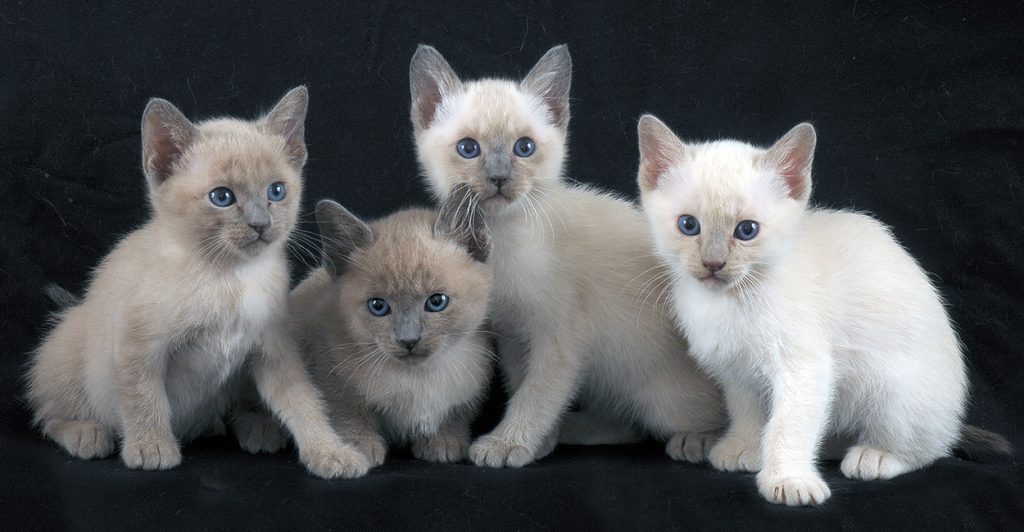 Tonkinese are medium sized cats that can weigh anywhere between 6 and 12 pounds when they're fully grown. This is a chatty breed that tends to get on well with all people and animals. Expect this cat to spend a lot of time with you, whether curled up on your lap or playing a fun game.