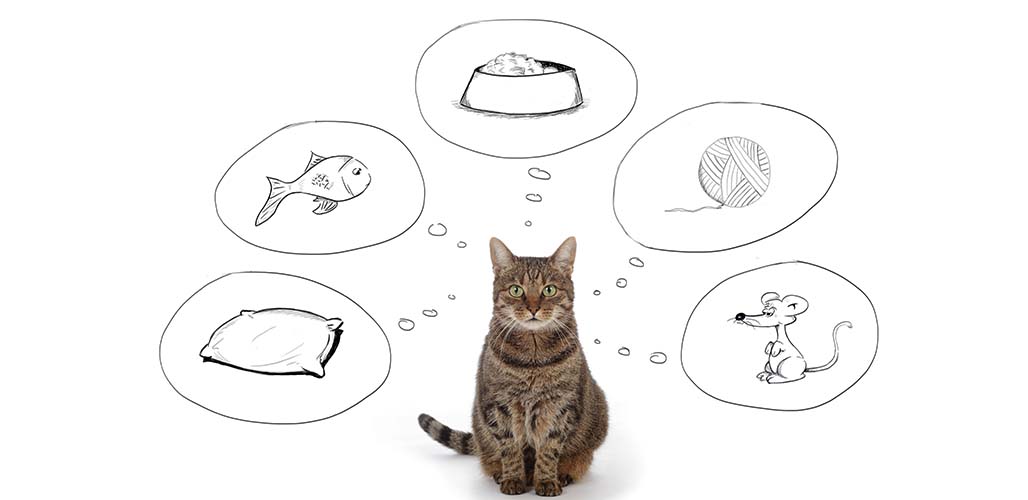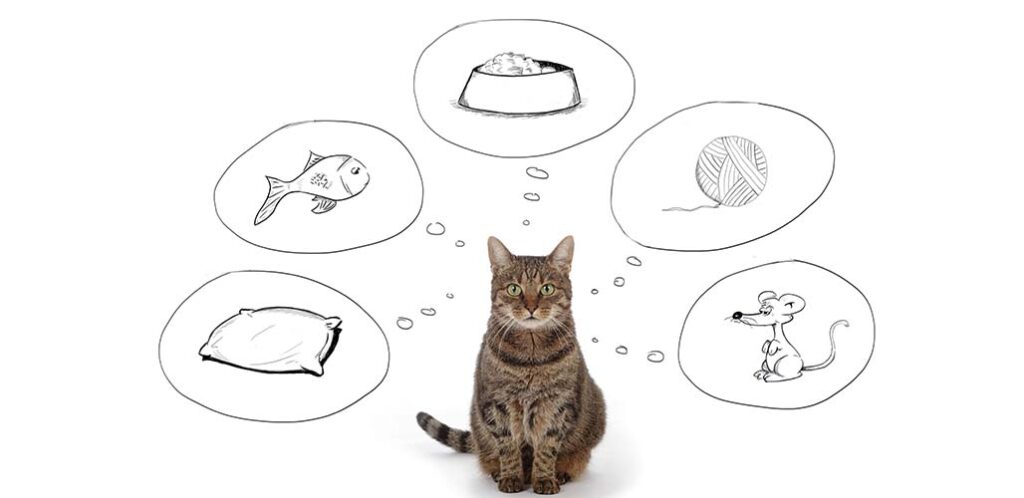 How long is a cat's memory? If you're anything like me, you'll wonder if your cat remembers all the great moments you've shared together. From bringing them home as a kitten to the last trick you taught them – how much really sticks with our cats? As humans, we have vivid memories of our feline friends, even long after they're gone. So, do you think your cat misses you when you're gone, or will it remember you for weeks, months, or even years after coming back from work, school, or a trip? In this guide, I'll explain everything you need to know about a cat's memories and cognitive abilities, so you can find out exactly how much your cat remembers!
Contents
How Long is a Cat's Memory?
Let's face it! Cats can be more intelligent than they tend to show. You've probably heard touching stories of cats reuniting with their owners after years of separation for various reasons. Surprisingly, the cats still remembered their owners. But how long can your feline friend remember a person?
If you've only had a single interaction with a cat, they will likely recall you up to 16 hours later. Some people suggest cats have long-term memory approximately 200 times better than dogs and can remember someone they're familiar with for years. However, this statement is based on anecdotal evidence with no actual scientific proof. So, it might be worth taking with a pinch of salt.
How Do Cats Remember?
Cats have associative memories. This means they remember by responding to stimuli and external events. In other words, your feline friend may not recollect their intimate interactions with you but will associate you with love, shelter, and food. So, offering these things will make you unforgettable, particularly in the long run.
As previously mentioned, like most animals, cats have both short and long-term memories. As the names suggest, short memories help cats remember small bits of information over a short time, while long-term memory stores information in the brain for an extended period. Let's dive deeper!
Short-Term Cat Memory
Like almost all animals, cats can retain short-term memories. However, unlike humans who use episodic memory, cats use associative memory to retain the information they need to survive. These memories are what control and maintain your cat's general behavior. Your cat associates a particular action with what they smell, hears, or sees and determines whether or not they've had a positive memory of it. This associated memory is probably why your cat remembers you and will come to associate you with love, shelter, and food.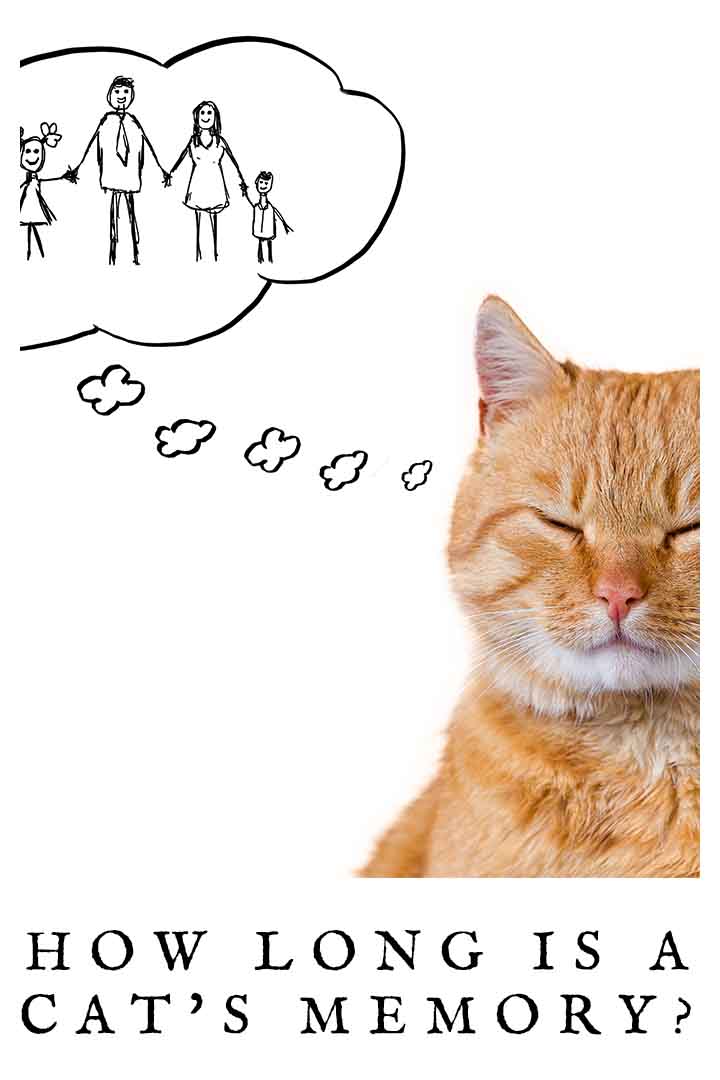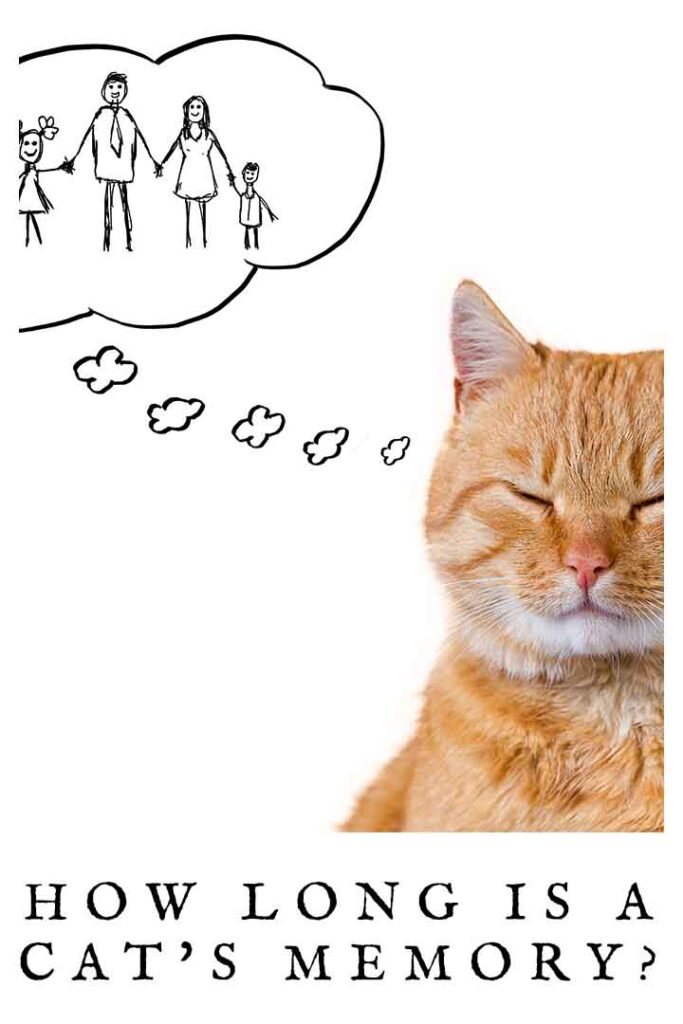 Cats usually hold these memories for approximately 10-16 hours if they benefit them. This is a substantial period for a typical animal to retain a short-term memory knowing that most animals can only do so for around 25 seconds. Associative memory is why you shouldn't discipline your feline friend for making minor mistakes like pooping outside its litter box. They might not understand why you're angry or yelling. Instead, they will associate you with your punitive action and remember it.
Long-Term Cat Memory
Just like all animals, we experience some experiences that are too important to forget and are stored in long-term memory. Cats have exceptional long-term memories, and numerous studies show that it is approximately 200 times better than dogs.
Research has shown that cats can retain information for up to 10 years but are very selective about what they remember. This means they only remember what benefits them and will only remember individuals they've had a strong bond with, i.e., those who cared for and fed them. Likewise, cats will also remember people who annoy and irritate them.
The Importance of Long-Term Memories
It's also important to note that long-term memories can affect your feline friend's behavior for a lifetime. For instance, if a cat is mistreated or abused, it will have a tough time trusting people again. When you return from a long day or trip, these memories compel your cat to jump into your arms.
This also implies that cats grieve for losses, like when a friendly family member moves, passes away, or even loss of other companion pets and animals. Long-term memory also makes cats afraid of specific individuals. They hold grudges since they can link these individuals with a negative memory that occurred a long time ago.
Do Cats Remember Past Lives?
As strange as it may sound, your fluffy feline friend can remember things from a past life – though, not in the sense you might expect! These memories are long before they were even born. Still, reading? Cats have inborn lessons from the past that are passed down via ancestral instincts or memories.
A cat will still enter into hunting mode even when it sees a bird for the first time using its ancestral memory. Wild and domestic felines that preceded your pet cat survived, primarily thanks to these inherited memories. However, we can't be sure whether modern cats view these as urges, memories, or something entirely different, but we can ascertain that they've helped shape cats into the unique animals they've become over thousands of generations.
Do Old Cats Lose Memory?
Like humans and almost all other animals, cats experience memory loss as they age. Studies have shown that older cats also experience a decline in their cognitive ability, including learning and memory. In some instances, memory loss can make older cats act out as they can't remember as much as they used to. Some common signs of cognitive dysfunction in older or senior cats include:
Wandering
Spatial disorientation
Blank stares
Altered sleeping patterns.
These symptoms are like Alzheimer's in humans and affect cats over the age of 10. So, if your feline friend shows such signs, it's time to take it to a vet immediately. Although the vet won't be able to do anything about this condition, they can eliminate other possible causes of your cat's new behavior and treat it if possible.
How Long is a Cat's Memory? Let's Summarize
Cats have a good memory when associated with love, food, and shelter. So, if you feed and love your cat daily, you don't have to worry about your feline friend forgetting you. However, they tend to start forgetting situations and faces as they age. Like humans, cats may experience severe memory loss as they age, which may cause older cats to act out.
More Interesting Cat Facts
References