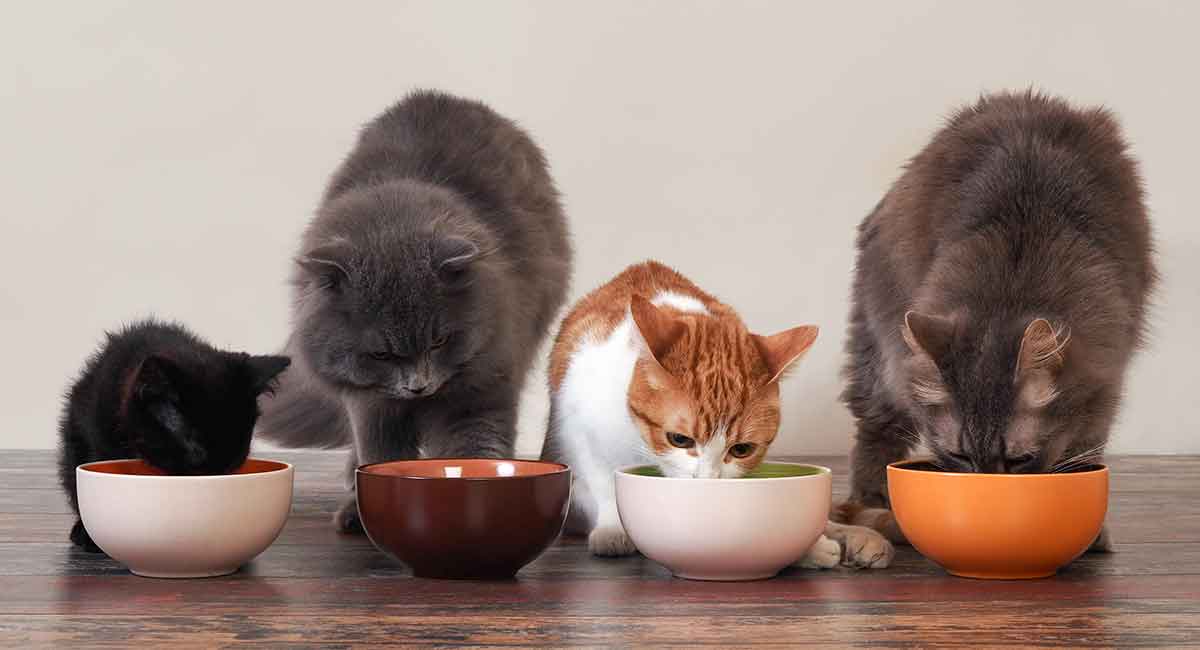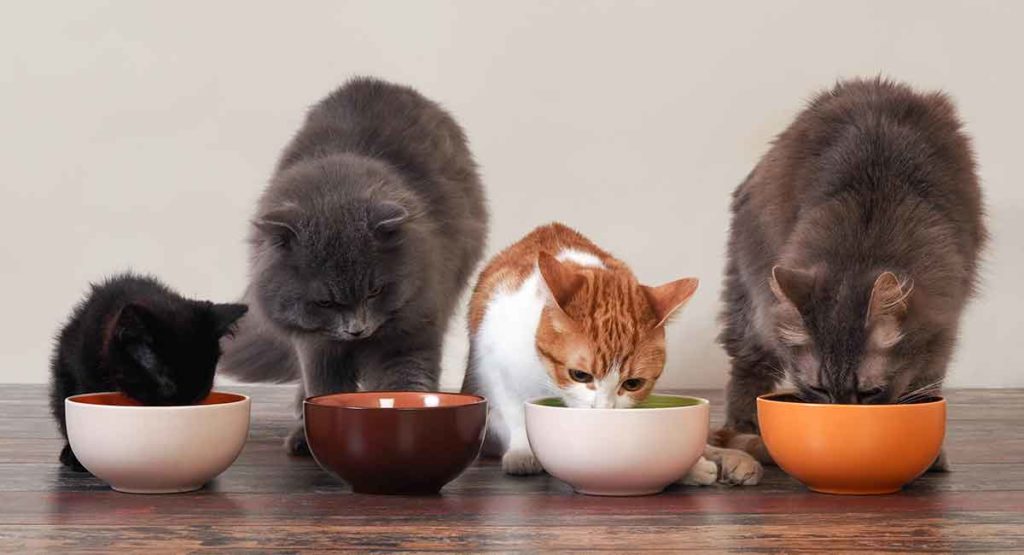 Are you wondering how much to feed a cat?
Getting your feline's portion size correct depends upon a few different factors. Every cat is different.
This includes the type of diet they are eating (wet, semi-moist, dry, or raw, for example), their life stage (kitten, adult, pregnant/nursing, or senior) and health factors, such as obesity or diabetes.
So, keep reading to find out how much to feed your cat in particular.
Feeding Your Cat
Cats are undoubtedly one of the most well-loved pets, with over a third of all American households having one. Proper nutrition is necessary to keep our feline friends happy and healthy. So how do you know how much to feed a cat?
Life Stages
Cats are obligate carnivores, meaning they need to eat meat for survival. This is true of all cats regardless of life stage or health status. But, the types and quantities of nutrients that they need varies.
Like humans, cats have different dietary needs depending on their life stage. The life stages of a cat include kitten, adult, senior and pregnant/nursing.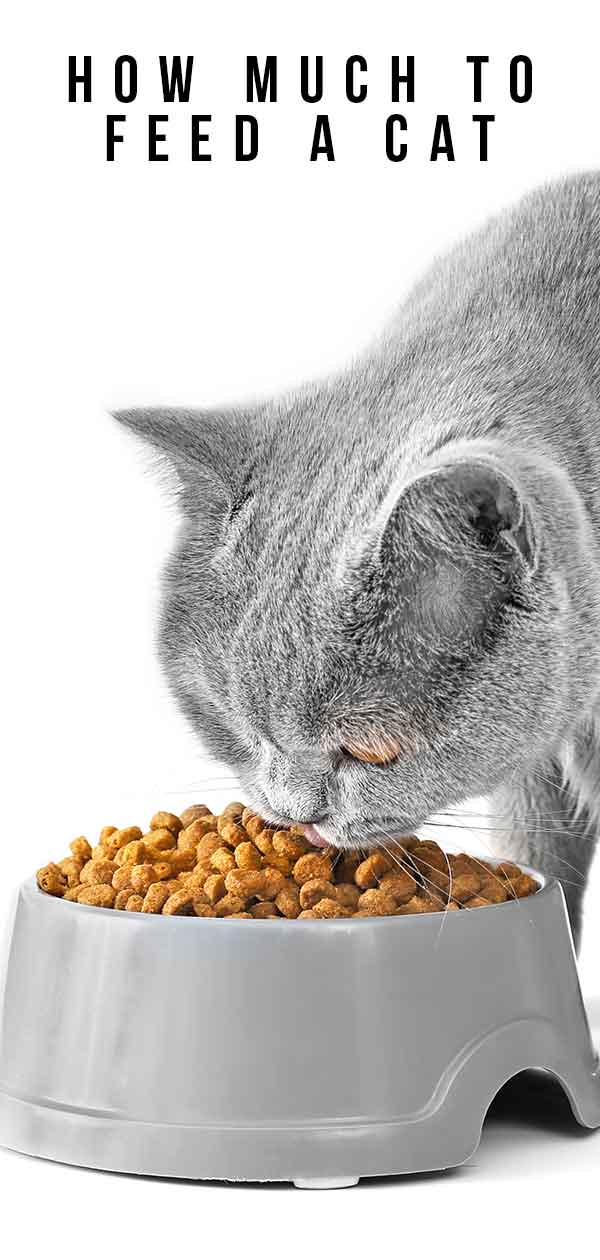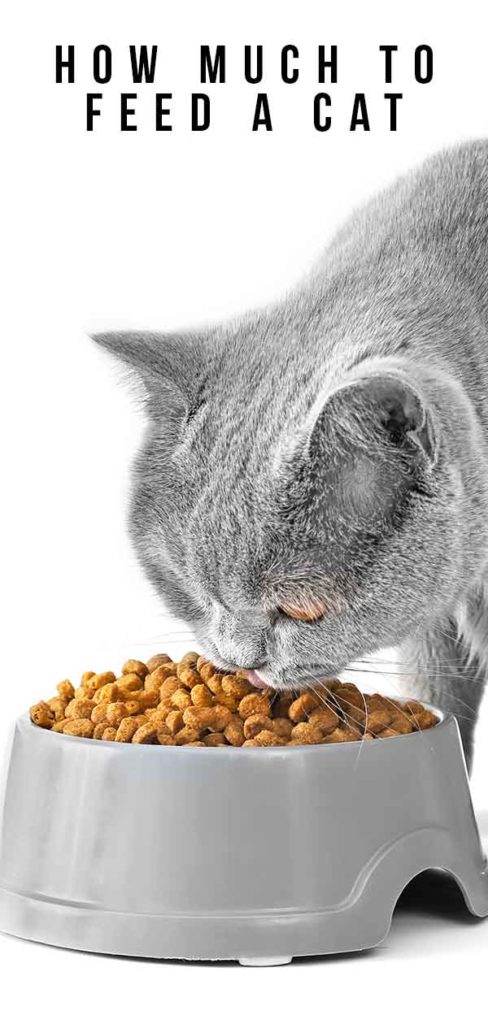 How to Feed a Kitten
Kittens need a lot of energy and protein to support their rapid growth. In fact, a cat's energy needs throughout their first year of life is 2.5 times higher than they are during adulthood.
Solid food can be introduced at 5-6 weeks old. But nursing will continue until around the eighth week. Because your kitten's stomach isn't fully developed during this stage, it is recommended they eat food that is easily digestible.
One study suggests providing a diet containing at least 30% protein on a dry matter basis to encourage healthy growth.
How to Feed an Adult Cat
When your cat becomes an adult, it can be put on a standard maintenance diet. This is a diet that allows it to maintain a healthy condition rather than encouraging growth. It won't need as many calories as it did before, and too many will put your furry friend at risk of becoming obese.
How to Feed a Senior Cat
Unlike a lot of other animals, cats have increased energy requirements when they become seniors. Studies have shown that energy requirements increase yearly in cats once they reach 12 years old.
The fat and protein sources you give to your cat during this life stage should be highly digestible, as their ability to digest decreases with age. This is why senior cats are more prone to becoming underweight. High quality protein sources include chicken, fish and lamb.
How to Feed a Pregnant or Nursing Cat
Pregnancy and milk production both require a lot of energy, which is why pregnant and nursing cats have special dietary needs. According to one source, a pregnant or nursing cat should be fed enough to allow her to increase her body weight by 40-50% by the end of her pregnancy.
A higher intake of fat, protein and calcium is necessary to keep the mother and her new babies healthy and happy.
How to Feed a Cat With Health Problems
An unhealthy cat will have special dietary requirements depending on what their illness is. For example, a cat with tooth decay will find it harder to eat dry foods, and a diabetic cat may need a low-carb diet. If you're concerned about your cat's health, seek a vet's advice and ask what diet would best meet their needs.
How Much to Feed a Cat by Weight
Weight and structure greatly affect how much to feed a cat per day. You've probably seen those weight management cat foods in the supermarket before, and there's good reason for them.
Obese cats are more likely to develop health problems like diabetes, arteritis and skin sores. You also don't want a cat who is underweight as they can become malnourished and lethargic.
If you're concerned about your cat's weight, the best thing to do is to take it to the vet. They may prescribe a cat food or recommend a store-bought one they think is suitable. Once they check your cat's weight, they should be able to give you an idea of how much to feed it per day.
Portion instructions and your vet's advice are the best things to follow. But if in doubt, here is a chart to give you a rough idea of how many calories to feed your cat by weight.
How Much to Feed a Cat Chart
Recommended daily calorie intake
| | | | | |
| --- | --- | --- | --- | --- |
| | 5 lbs | 10 lbs | 15 lbs | 20 lbs |
| Kitten | 200 | – | – | – |
| Lean adult | 170 | 280 | 360 | 440 |
| Overweight adult | 180 | 240 | 280 | 310 |
| Pregnant/nursing | 340 | 600 | 850 | 1090 |
How Much to Feed a Cat Calculator
Cat food labels will often have portion recommendations that you can use to figure out how much to feed a cat daily. If not, here is a simple calculation you can use to help you figure out how much to feed a cat a day:
Recommended daily calorie intake ÷ cat food calorie content.
So, let's say your vet tells you that your cat should be eating 250 calories per day. Cat foods should have their caloric content listed on their label (if not, you could contact the manufacturer and ask).
If one pouch of your cat's food has a caloric content of 80, you can calculate that 250 ÷ 80 = 3.125. From this calculation, you can see that you should feed your cat roughly three pouches per day.
Bear in mind that neither the portion size stated by the manufacturer, nor calorie counting, is as helpful and individually tailored to your cat as monitoring their body condition and making portion size adjustments as necessary.
Your vet, and this body condition chart, can help you understand what that means.
Different Food Types
There are lots of different food types you can consider for your cat. Let's look at the pros and cons of the most popular ones.
Dry Food
Dry food – also known as 'kibble' or 'biscuits' – is one of the most popular cat food types. It is easy to weigh so portion control is simple and quick. They have long shelf lives. But the vitamins within them do become less potent as time goes on.
Your cat will need to drink more water if kept on a dry food diet to reduce the risk of dehydration.
Semi-moist Food
Semi-moist cat food is primarily water so will keep your cat hydrated alongside its daily drinking water. But, it also often contains more salt, sugar and additives than dry and canned food.
This makes it more suitable to have as a treat or combined with other foods rather than giving it by itself. It is easy and convenient to serve and store, but quickly dries out and goes off when opened.
Canned Food
Canned cat food is even higher in water content, making it a great source of water in your cat's diet. It has the longest shelf life of all cat food types but will go off shortly after being opened unless stored in the refrigerator.
Due to its high water content, canned food can be given in larger portions and still provide the same amount of calories as dry foods. This makes it a good option for a gluttonous cat.
Raw Food Diets
Raw food diets have become increasingly popular amongst cat owners in recent times. They are diets that consist of raw meat products, either home-prepared or bought from a raw pet food company. Some believe they are fresher and more natural as they don't have any added nasty additives. But they do pose a risk of carrying dangerous pathogens.
Always seek a vet's advice if you're planning to switch your cat to a homemade diet.
Feeding Schedule
A recommended feeding schedule for adult cats are 2 meals per day, one in the morning and one in the evening. For kittens, pregnant or nursing cats, at least 4 meals are recommended spread throughout the day.
Bear in mind that your cat's feeding schedule will depend on its needs and what kind of food you're providing. A lot of cat foods will have a recommended feeding schedule on the label that you can use for guidance.
Conclusion
A big part of being a responsible pet parent is providing your feline companion with a suitable diet. By meeting its nutritional needs, you are setting it up for a happy and healthy life. If you are still in doubt or want specialist advice, your best bet is to contact your vet.
Now we've found out how much to feed a cat, we want to hear from you! What do you feed your kitty? We'd love to hear all about your experience in the comments below.
Other Helpful Cat Guides
If this has been useful, you'll also want to take a look at some of our other useful guides. We have everything you need to make sure you're taking care of your kitty perfectly.
Just click on the links below!
References
Shierdan, L. "Kitten nutrition". Veterinary Nursing Journal. 2014.
Little, S. "Playing mum: successful management of orphaned kittens". Journal of Feline Medicine and Surgery. 2013.
Greco, DS. "Pediatric nutrition". Veterinary Clinics of North America: Small Animal Practice. 2014.
Hand, M et al. "Small Clinical Animal Nutrition". Mark Morris Associates. 1998.
Rogers, QR et al. "Essentiality of amino acids for the growing kitten". The Journal of Nutrition. 1979.
Laflamme, DP. "Nutrition for aging cats and dogs and the importance of body condition". Veterinary Clinics of North America: Small Animal Practice. 2005.
National Research Council. "Nutrient Requirements of Dogs and Cats". The National Academies Press. 2006.
Downing, R. "Dry, Canned or Semi-Moist: Food Choices for Cats". VCA. 2015.
"How Often Should You Feed Your Cat?", Cornell Feline Health Center, 2006.
Waters, A. "Raw diets: are we at a turning point?". Veterinary Record. 2017.
Coren, S. "The Truth about Cats and Dogs – by the Numbers". Psycology Today. 2013.