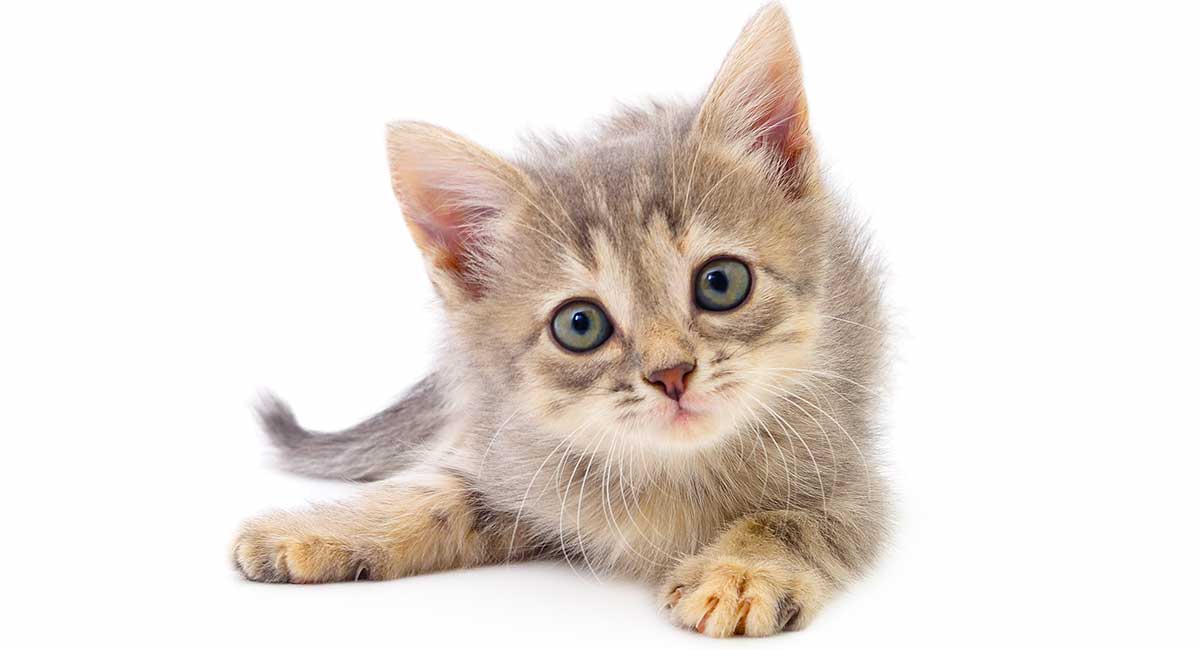 Learning how to tell how old a kitten is can be a handy skill, and you can fairly accurately estimate kitten age by weight if you are confident of their breeding. Fortunately, there are other methods that are a good backup if you are a little unsure too.
Many of us have had the experience of hearing a tiny 'meew' and following it to find a stray kitten. Once you're certain that their mother isn't returning for them (as long as they are safe from the sun, cold, traffic, and predators, you should wait at a respectable distance for at least two hours), you will likely start worrying about how to best care for it.
And to do that properly you need to know how old it is. Age is an important factor when deciding how much, and how often to feed the kitten, and whether they are due to be vaccinated and neutered.
In another scenario, if you're buying or adopting a kitten from a stranger, it's prudent to ask yourself if their kittens really look the age they claim they are. Sadly unscrupulous people have all sorts of reasons for lying. You can find a detailed description of a kitten's early development in our article on newborn kittens.
How To Tell The Age Of A Kitten
There are a few simple things that can help us determine kitten age.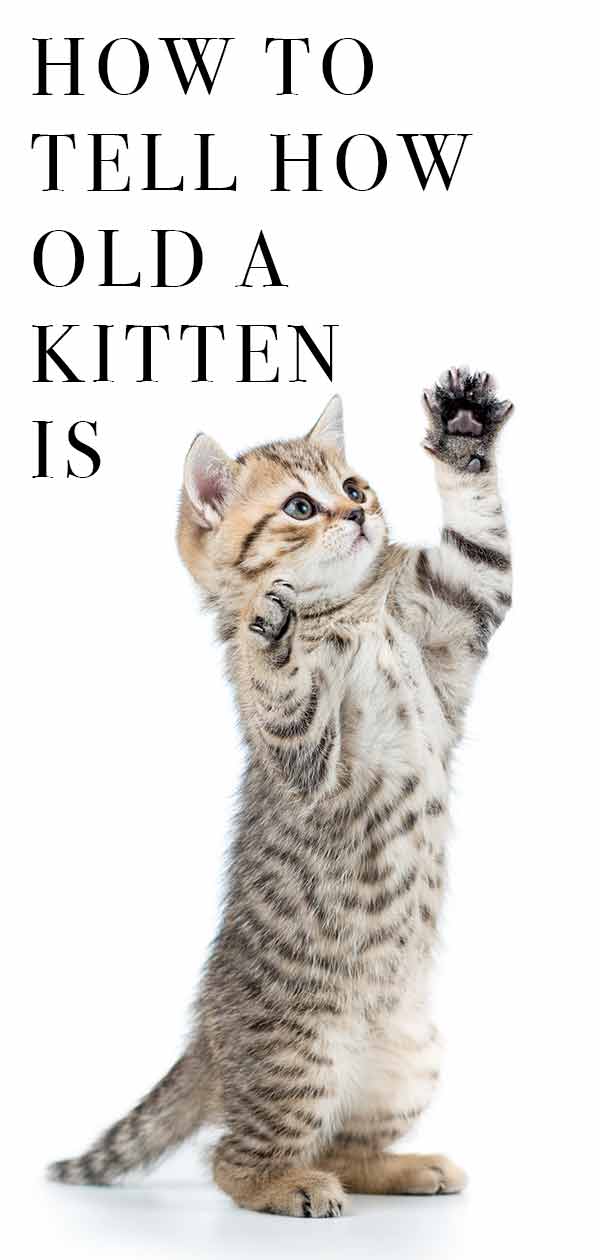 Of course, size has a lot to do with it.
But if the kitten has not had the best start in life, then sometimes they can be smaller than you would expect for their age.
And of course, small cat breeds and large cat breeds have naturally smaller and larger kittens.
So, first let's run through a couple of other determinants for a kitten's age aside from their weight.
How Old Are Kittens When Their Eyes Open?
If the kitten you have in your care is very small, the first thing to check is if they have opened their eyes yet.
Kittens don't open their eyes until they are around 10 days old.
If you have found a kitten this young, they will need extra special care.
Up until around 2 weeks of age, kittens are in what is called the 'neonatal stage' and are completely dependent on their mothers.
A trip to a rescue shelter or your vet for some advice on how to care for such a tiny kitten is strongly recommended.
Kitten Teeth Age
Kittens  start getting their first teeth at around 3 weeks; about the same time they take their first wobbly steps.
They keep these baby teeth up until they are around 3-4 months, after which their permanent teeth come through.
Differentiating between baby teeth and adult teeth can be tricky. But, while their permanent teeth are coming through, they might have some teeth from both sets, and comparing the two will help you recognise the difference.
Baby teeth are smaller, finer and pointier. Permanent teeth are wider and flatter.
A kitten with some baby teeth and some permanent teeth would typically be somewhere between 12 and 16 weeks of age.
Kitten Age By Weight
Aside from developmental milestones such as opening their eyes, taking their first steps and their teeth coming through, you can form an estimate of how old a kitten is by their weight.
As you can imagine, using weight as a measure of how to tell how old a kitten is is not an exact science.
For a start, different breeds of cats grow at subtly different rates. There's more on this in our 8 week old kitten article.
But unless your kitten is suffering some health problems, or they haven't been getting all the nutrients they need, weight can be a fairly reliable indicator of kitten age.
As a rule of thumb, a kitten  under five months old weighs about a pound for each month of their life.
3 Month Old Kitten Size
In line with the information above, a 3 month old kitten should weigh around 3 pounds.
Additionally, by 3 months a kitten is fully developed neurologically and socially.
It is around the 3 month mark that kittens are ready to go to their new home if they were fortunate enough to be with the mother and siblings up until this point.
6 Month Old Kitten Size
Kittens gain weight at a steady and predictable weight up until around 5 months of age.
So, if your kitten's weight is 5 pounds or more, it is likely they are more than  5 or 6 months of age.
Between 4 and 10 months of age, your kitten is said to be a 'juvenile'.
They will also hit puberty and reach sexual maturity within this time frame – any time from five months onwards.
This means weight is not such a reliable indicator of age after 5 months.
So behavior indicating a kitten is sexually mature is another clue that they are, at the very least, 5 months old.
How To Tell How Old A Kitten Is – Behavioral Clues
From 3 months onwards kittens naturally begin to leave their mother's care and fend for themselves in their own territories.
A stray kitten age four or five months is not as vulnerable as they look to us – they're already equipped with all the skills then need for survival on their own.
Once they've been through puberty male cats will start roaming across wider distances in search of a mate, and caterwauling – a loud cry to attract females and warn off other males.
Females can go into heat for the first time from five months old.
Our article on Your Female Cat In Heat will help you recognize the distinctive behaviors which indicate she's reach sexual maturity.
How to Tell How Old A Kitten Is – Summing It Up
We hope you have found this article "How to Tell How Old a Kitten Is" helpful!
Kittens grow and learn rapidly. If you are raising a kitten, it is important to know how to give them the appropriate care for their age.
Thankfully there are clues to help us along the way, and by looking out for certain developmental milestones and size, we can get a fair idea of how old they are.
If you're unsure how to tell the age of a kitten, ask your vet for their opinion.
We might only have to estimate a kitten's age once or twice in our lifetime, but vets have an extremely well-practised eye for recognizing kitten stages!
Have You Ever Had To Determine Kitten Age?
How did it come about? Did your vet agree with your estimate?
Tell us your stories in the comments box below!
References