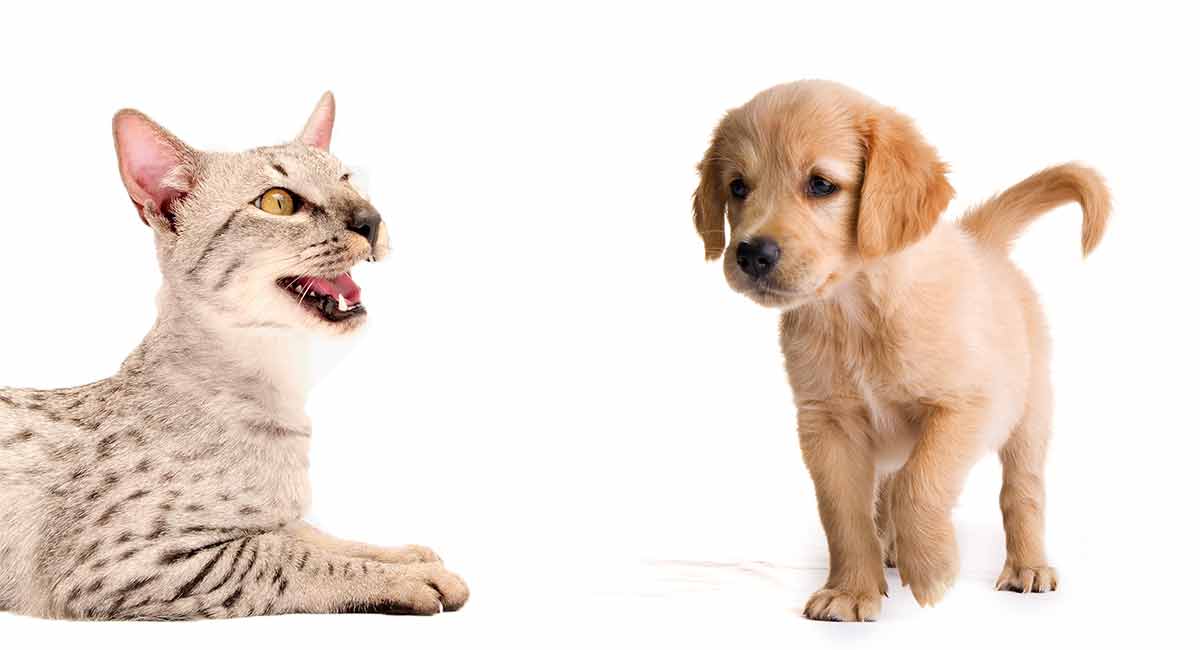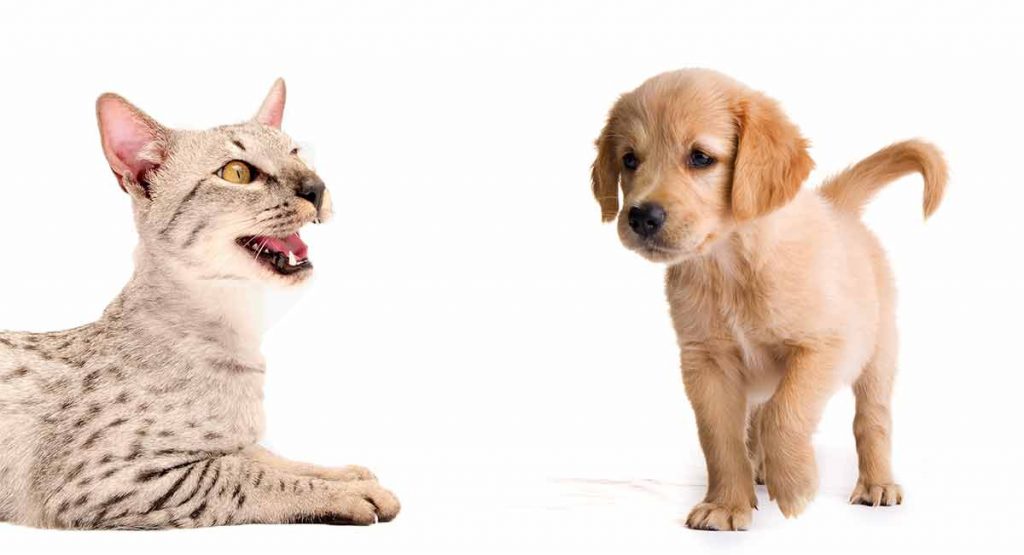 Savannah cat vs dog – are these wild hybrid cats really the kitty alternative to the pup?
What is similar about them and what sets them apart?
It's time to compare Savannah cats and dogs.
You'll learn the basics about size, temperament, health, and more to help you determine which pet is better for you.
Savannah Cat vs Dog: Size
Savannah cats range in size. They are usually somewhere between the weight of a domestic cat (9-11 pounds) and their serval ancestors (20-40 pounds).
Typically, the further removed a Savannah is from its original serval ancestor, the smaller it will be.
Even if a Savannah weighs the same as a domestic cat, they usually appear to be bigger because of their long legs.
Dogs vary more in appearance than any other species in the world, and so they also have great differences in size.
Chihuahuas, for instance, don't weigh over 6 pounds. Other breeds are huge, like the Mastiff, which can weigh up to 230 pounds.
Depending on the breed, dogs may need more space than a Savannah, as well as a yard to run in.
Dog vs Savannah Cat: Grooming
The great diversity among dogs means that there is also great diversity in their grooming needs.
Some dogs have long hair that will mat if not brushed frequently.
Some owners choose to shave their long-haired dogs.
Of course, there are also dogs that don't need much grooming, and occasional brushing is enough to keep them looking sleek.
Similarly, Savannah cats only need brushing to keep dirt or debris out of their fur.
Savannah Cat vs Dog: Shedding
Savannah cats don't shed a lot, so they don't need frequent grooming.
Like the Savannah, there are some dogs that don't shed much, such as the Whippet. Other breeds, like the Labrador Retriever, seem to shed constantly.
Savannah Cat vs Dog: Temperament
Savannah cats are often likened to dogs because they tend to be friendly, loyal, and enjoy human companionship.
Though they are typically good-natured, there are some things you can do to raise your Savannah to be a friendly cat.
Like many dogs, Savannahs are intelligent. Pair this with their energy and curiosity, and they can get into trouble if you're not careful.
Both Savannah cats and dogs can develop destructive behaviors if they are not properly stimulated both mentally and physically, and they definitely require time for training and play.
Though dogs are known as man's best friend, there are differences in temperament between breeds, and some make better family pets than others.
Some dogs, like Labrador Retrievers, are very friendly and seem to love everyone.
Others tend to bond closely with their family but act aloof with strangers, like the Australian Shepherd.
While a dog's temperament is, in part, due to nature, there is also a lot to be said for nurture.
Socialization and training can make a big difference in how well your dog gets along with other people and animals.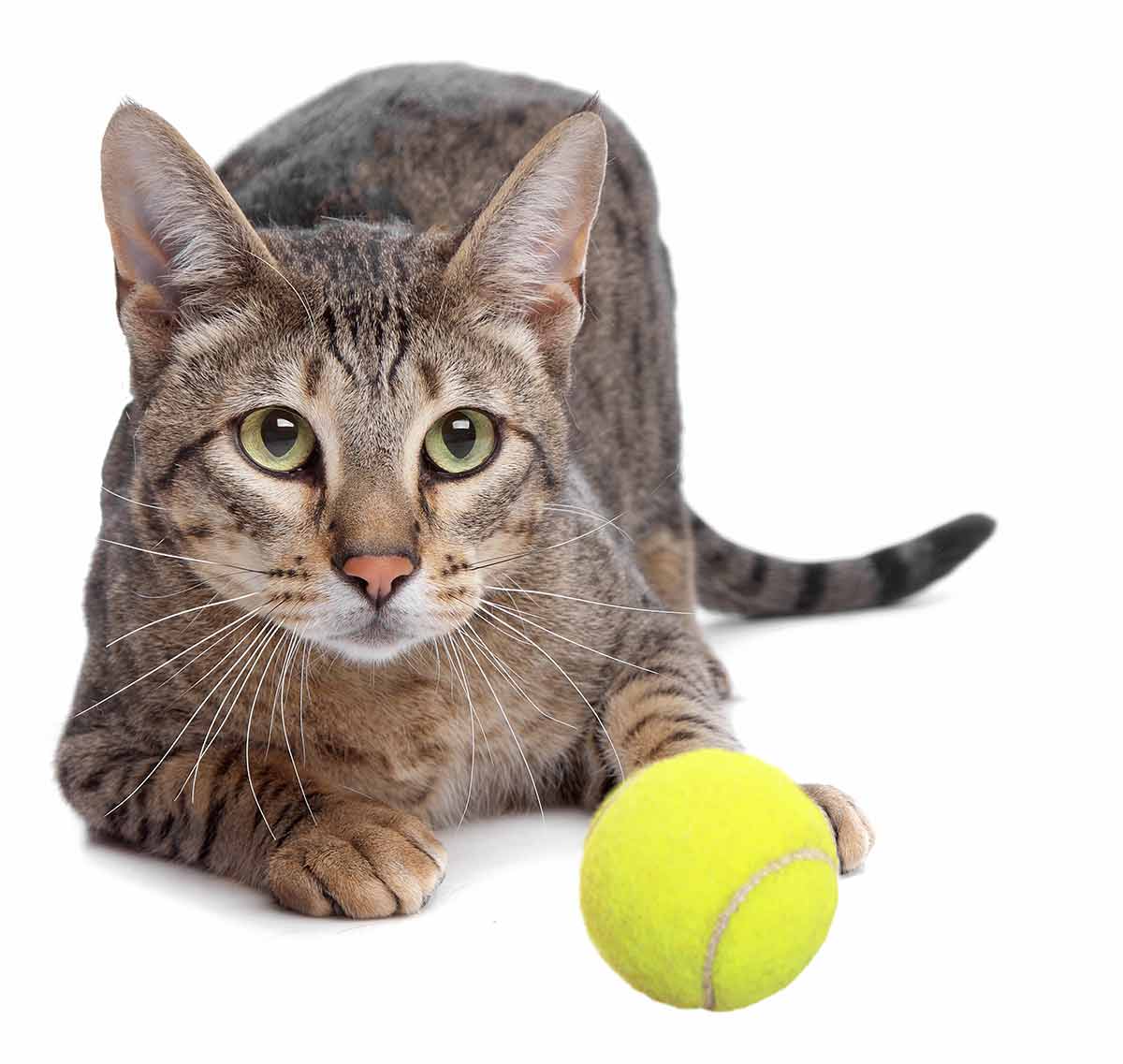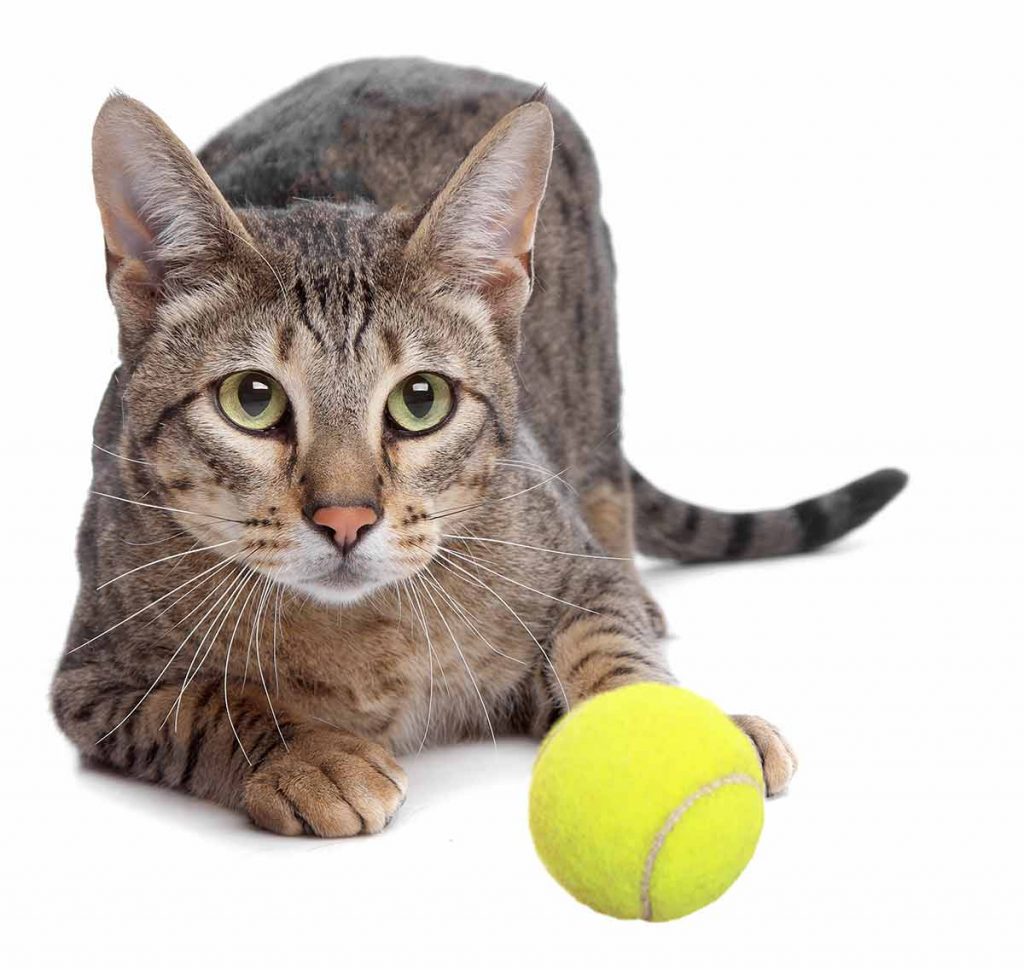 Savannah Cat vs Dog: Health
Savannah cats are a pretty healthy breed, and they are not known to face many health issues.
However, they are at risk for hypertrophic cardiomyopathy and hybrid male sterility. Not all males are sterile, but most of them before the F4 generation are.
F4 is a filial number which represents how far removed a Savannah cat is from its serval ancestor. So, an F4 would have a serval as a great-great-grandparent.
As for dogs, different breeds are at risk for different diseases.
Large dogs often face different problems than small dogs.
For instance, some of the more common risks among large breed dogs include hypothyroidism, hip and elbow dysplasia, bloat, and arthritis.
Small dogs can suffer from patellar luxation, tracheal disorders, Legg Calve Perthes disease, and brachycephalic syndrome (this mainly affects flat-faced dogs).
Because of the differences, it's important to look into the health risks of the breeds you are most interested in.
Savannah Cat vs Dog: Cost
There are many costs that apply to having a pet, but we will be looking first and foremost at the purchase price.
Savannah cats are expensive. This is in part due to their exotic look, but is also because hybrid male sterility makes them difficult to breed.
Typically, the smaller the filial number, the greater the purchase price.
However, F4 males are usually more expensive than males with a lower filial number because they are reliably fertile.
Savannah cats can easily cost upwards of $1,000.
Occasionally, you can find Savannahs available for rescue, but you should be suspicious of breeders who offer such an expensive pet for a low price.
The price of a dog can vary greatly, as there are many factors that come into play.
You can expect to pay anywhere between $300 and $4,000.
Purebred dogs that can be registered with the AKC tend to be more expensive.
Shelter dogs are much cheaper and typically come spayed or neutered and up to date on shots.
At some shelters, pets can be sponsored.
This means either a donor or the previous owner has prepaid the adoption fee of the dog.
In this case, you could get a dog for free as long as you meet the shelter's qualifications.
Aside from their purchase price, both dogs and Savannah cats incur some general expenses.
Both pets will require food, toys, a crate, bedding, collars and leashes (some people actually do walk their Savannahs), and vet visits (general checkups, shots, sterilization, unexpected visits).
Savannahs will also need litter boxes, and for dogs you may opt to pay for training if you aren't confident enough to do it yourself.
Pet insurance should also be considered.
Is the Savannah Cat or a Dog a Better Pet?
Whether the Savannah cat or dog is a better pet is really up to you.
Do you mind a pet that goes potty inside, or would you prefer it to do so outside?
Do you want a pet you can bring with on a jog, hike, or swim?
Both Savannahs and dogs are friendly and playful, and either would make a suitable companion.
In the end, which is better depends on your preferences, lifestyle, and what sort of activities you would like to do with your pet.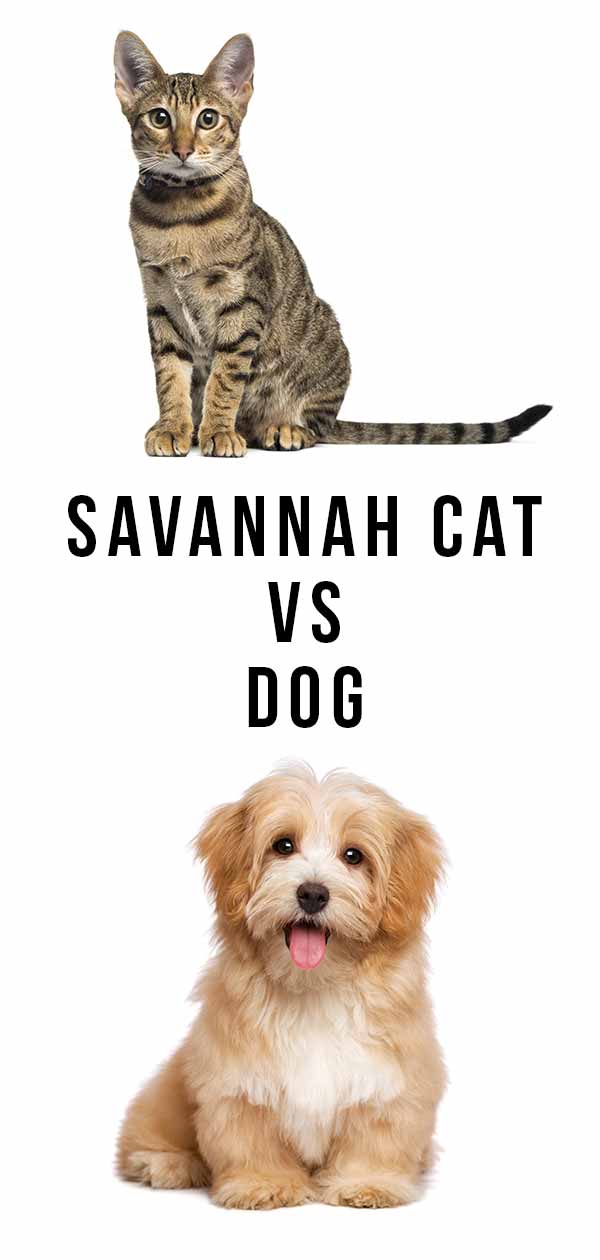 Further Information
Cargill, John and Susan Thorpe-Vargas. "Hypothyroidism: A Highly Inheritable Canine Health Hazard." Dog World, vol. 83, no. 1, Jan. 1998, p. 20.
Davis, Brian W., et al. "Mechanisms Underlying Mammalian Hybrid Sterility in Two Feline Interspecies Models." Molecular Biology an Evolution, 2015
Fauron, Albane and Karen Perry. "Canine patellar luxation part 1: pathophysiology and diagnosis." Veterinary Times, 2016,]
Hemington, Clare. "How To Raise A Friendly Cat."
Holloway, Sarah. "Savannah Cats."
Koch, Daniel, et al. "Brachycephalic syndrome in dogs." Compendium on Continuing Education for the Practicing Veterinarian -North American Edition-, vol. 55, Jan. 2003, pp. 48-55.
Silva, A.C., et al. "Feline hypertrophic cardiomyopathy: an echocardiographic approach." Archivos de Medicina Veterinaria, 2013
Wargo, Meredith. "Beware of BLOAT." Dog World, 2011