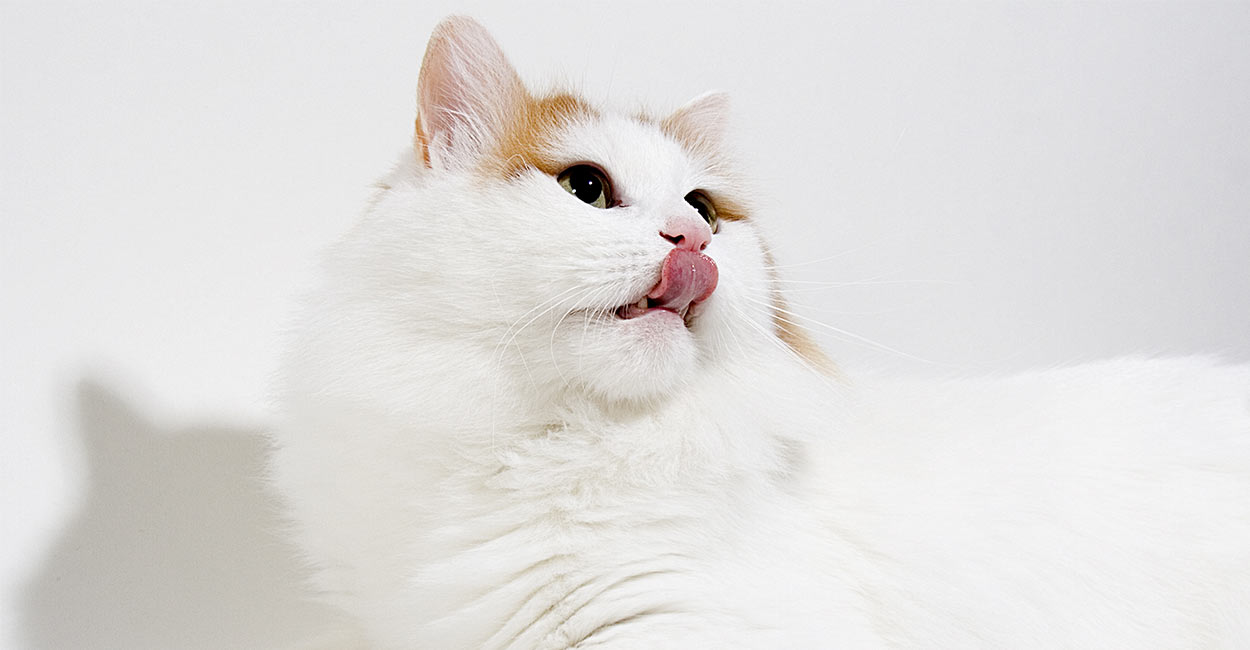 Are you looking for Turkish Van cat names?
We've got the best of the best and then some, right here!
Whether you're bringing home a Turkish Van kitten from a breeder, or a full grown Turkish Van cat from a rescue center, we've got names to inspire you for boys and girls.
Introducing the Turkish Van cat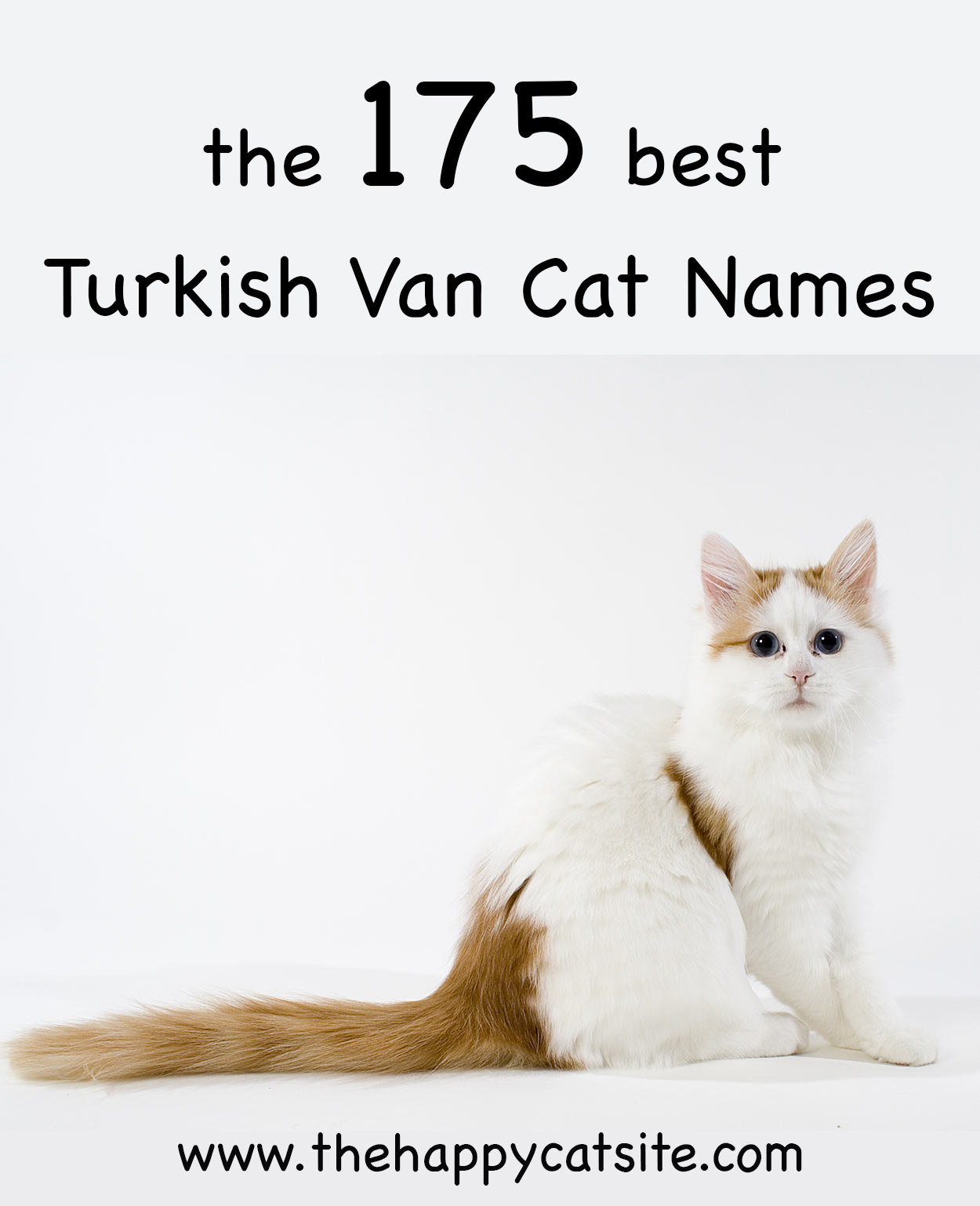 The Turkish Van (pronounced Turkish "Vahn") cat is literally one of the most ancient cat breeds on the planet.
This cat can trace its ancestry back to the same area where homo sapiens first lived.
We have the full scoop on this unique cat breed over here.
Turkish Van cats have so many unique habits that they have earned a variety of nicknames, including the "swimming cat" and "Noah's Ark cat" – one legend suggests these cats are so ancient they were included amongst the pairs of animals Noah loaded onto his Ark before the great flood!
Besotted Turkish Van cat owners love to tell stories about the unique things their cats do.
Some Turkish Van cats will growl like dogs, others carry around stuffed animals like little kids.
Still others bear a unique marking between their shoulders dubbed the "Mark of Allah," a nod to their origin in the Middle East and a sign the cat has been blessed by the divine.
Whether these colorful tales are true, it is clear the Turkish Van cat has a big personality, one that will take a big name to match.
So now let's dive into brainstorming Turkish Van cat names and Turkish Van kitten names!
Naming your Turkish Van cat
Is this your first time owning a Turkish Van cat?
If yes, then congratulations!
You are about to experience life with a feline who loves to play games, learn to do tricks, climb anything climb-able, go swimming and even walk on a leash!
In many ways, Turkish Van cats are said to be "dog like" because of their intelligence and eagerness to interact with people.
As you begin the task of narrowing down Turkish Van cat names, well, you have a big task ahead of you!
The challenge here will be narrowing down all your name choices for such a unique cat.
Adventurer Turkish Van cat names
Choosing a Turkish Van cat for your feline sidekick means a lifetime of lively fun!
These big, strong, athletic cats love life and aren't shy about living it up!
Breeders are clear that the Turkish Van cat isn't much for lap-sitting.
But if you want an adventure buddy, the Turkish Van is your cat!
Choosing a name inspired by history's greatest explorers and trailblazers will definitely help you capture your Turkish Van cat's antics!
Female adventurer Turkish Van cat names
Nelly Bly.
Valentina Tereshkova (the first woman to travel in space!).
Amelia Earhart.
Marie Curie.
Aloha Wanderwell.
Robyn Davidson.
Jessica Watson (she sailed solo around the world at age 16!).
Sacagawea.
Queen Liliuokalani.
Isabella Bird.
Princess Palaikalani ("Bliss of Heaven" is the name given to adventurer Aimee Crocker by the smitten
Hawaiian King Kalākaua).
Osa Johnson.
Isabelle Eberhardt.
Annie Londonderry.
Annie Edson Taylor (the first woman to survive a jump down into Niagara Falls!).
Gertrude Bell.
Sally Ride.
Gudridar.
Kira Salak.
Ruth Harkness.
Mae Carol Jemison.
Junko Tabei.
Her Deepness (Sylvia Earle's nickname).
Cindy Lee Van Dover.
Freya Stark.
Male adventurer names.
Noah (of "Ark" fame).
Marco Polo.
Vasco de Gama.
Jacques-Yves Cousteau.
Neil Armstrong.
Christopher Columbus.
Hugh Glass ("The Revenant" is a movie about him!).
Earnest Giles.
Sir Edmund Hillary.
Captain James Cook.
Hiram Bingham III (who inspired the "Indiana Jones" movies!).
William Beebe.
Daniel Boone.
Ferdinand Magellan.
Zheng He.
Francisco Pizarro.
T.E. Lawrence ("Lawrence of Arabia").
Amerigo Vespucci.
Yuri Gagarin.
William of Rubruk.
Buzz Aldrin.
Vitus Bering.
Kit Carson.
Erik the Red.
Peter Puget.
Gemstone Turkish Van cat names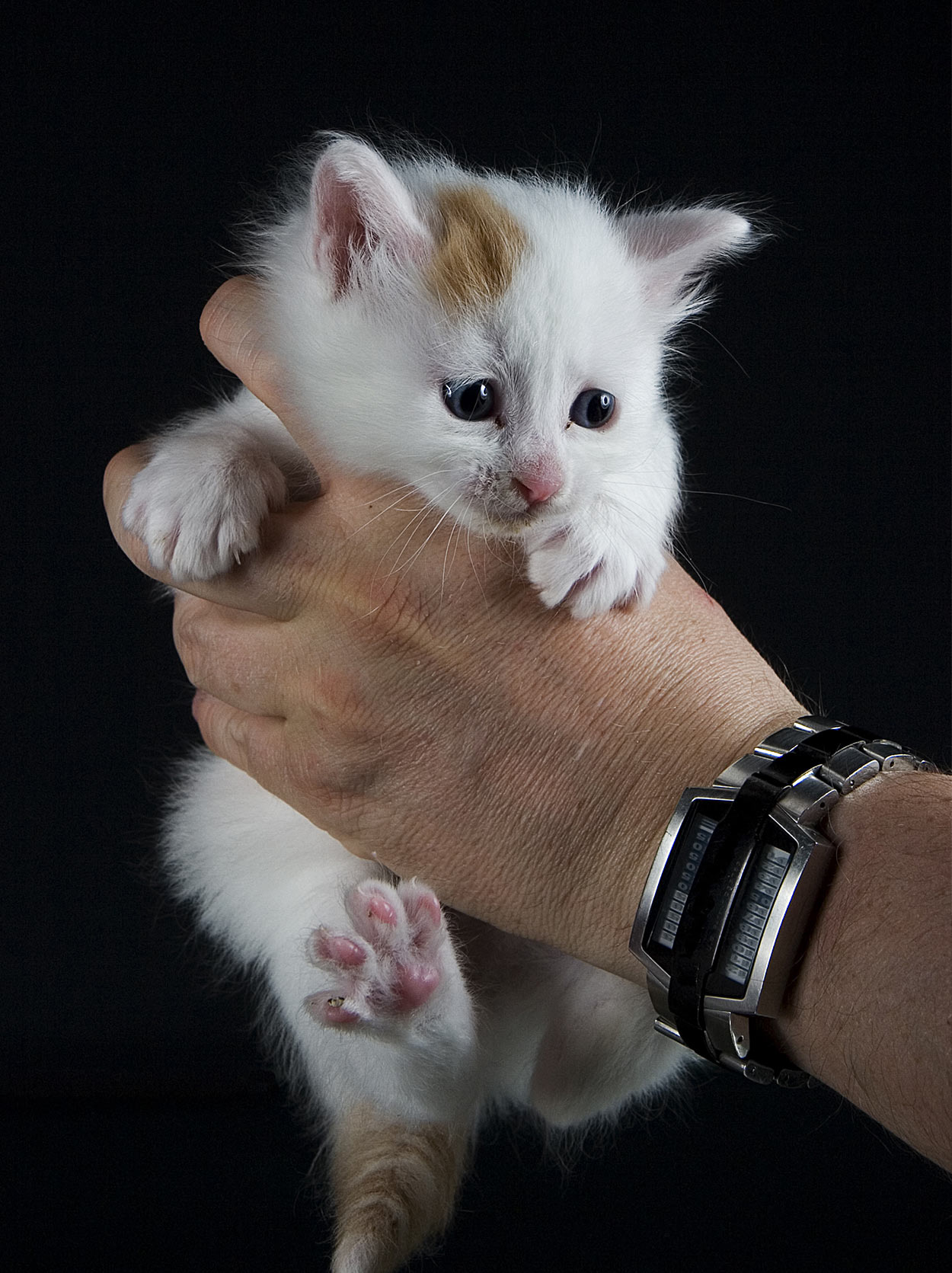 Turkish Van cats don't just stand out because of their big personalities and appetite for life.
They also have the most striking coloration from their fur to their eyes.
Often people who first see a Turkish Van cat think this breed is a solid white cat.
But actually, the Turkish Van is classified as a color cat according to the Cat Fanciers Association (CFA).
Turkish Van cats just have very large patches of white fur, along with accent colors like red, cream, blue, black and brown.
In order to be eligible to show, a Turkish Van cat should have at least 80 percent white and 20 percent or less other colors on the coat.
Colorful gemstone-inspired Turkish Van cat names
The Turkish Van cat's incredible markings are unlike those shared by any other cat breed.
Often, non-white colors only appear on the tail, between the shoulder blades or on the head.
Their eyes can also appear like gemstones, featuring blue, amber and two different colored eyes (called "odd eyes").
These unique gemstone names might give you the perfect idea for your Turkish Van kitten names!
Gemma.
Amber.
Ruby.
Garnet.
Aquamarine.
Sapphire.
Cat's-eye.
Opal.
Diamond.
Agate.
Tiger's eye.
Pearl.
Jet.
Coral.
Jasper.
Jade.
Moonstone.
Imperial Topaz.
Amethyst.
Malachite.
Carnelian.
Citrine.
Golden Beryl.
Howlite.
Maw-Sit-Sit.
Philosophical Turkish Van cat names
The more you delve into the ancient history of the Turkish Van cat, the more mystical and spiritual this cat's origins may seem.
The Turkish Van cat has very early Asian roots and may actually have been among the first felines to live side by side with humans as partners.
Your Turkish Van cat has a huge place in feline and human history as well as in your heart.
So you may find your perfect name choice in one of these Turkish Van cat names drawn from the lineage of philosophers, mystics, poets and seekers!
Female philosopher names
Hannah (Arendt).
Judith (Butler).
Helene (Cixous).
Luce (Irigaray).
Ayn (Rand).
Julia (Kristeva).
Simone (de Beauvior).
Hypatia.
Mary (Wollstonecraft).
Hildegard (of Bingen).
Rosa (Luxemburg).
Edith (Stein).
Maria (Gaetana Agnesi).
Anna (Comnena).
Teresa (of Avila).
Marguerite (Porete).
Aspasia.
Hipparchia (of Maroneia).
Heloise.
Maitreyi.
Ban Zhao.
Theodora.
George (Eliot) – pseudonym for Mary Ann Evans.
Sor Juana.
Alia Al-Saji.
Male philosopher names
Aristotle.
Galileo (Galilei).
Socrates.
Plato.
Jean-Paul (Sartre).
Lao (Tzu).
Jurgen (Habermas).
Rene (Descartes).
Noam (Chomsky).
Francis (Bacon).
Thomas (Aquinas).
Immanuel (Kant).
Confucius.
Leo (Tolstoy).
Chanakya.
Voltaire.
C.S. Lewis.
Nicolas (Copernicus).
Carl (Jung).
Zoroaster.
Blaise (Pascal).
Henry David (Thoreau).
Cicero.
Sun Tzu.
Epicurus.
Athletic Turkish Van cat names
Your Turkish Van cat is an Olympian among cat breeds.
Yes, it is true that most cats are agile and can easily climb, leap and run.
But your cat goes it one better by swimming like a fish!
These names of amazing Olympic swimmers might just suit your feline Olympian to a "t!"
Male Olympic swimmer names
Michael (Phelps).
Ryan (Lochte).
Chad (le Clos).
Brendan (Hansen).
Grant (Hackett).
Kosuke (Kitajima).
Hayden (Stoeckel).
Lenny (Krayzelburg).
Alain (Bernard).
Park (Tae-Hwan).
Laszlo (Cheh).
Rowdy (Gaines).
Lars (Frolander).
Hugues (Duboscq).
Garrett (Weber Gale).
Eamon (Sullivan).
Klete (Keller).
Yevgeny (Lagunov).
Simon (Sjodin).
Brenton (Rickard).
Tom (Dolan).
Pieter (van den Hoogenband).
Murray (Rose).
Johnny (Weissmuller).
Mark (Spitz).
Female Olympic swimmer names
Missy (Franklin).
Katie (Ledecky).
Dara (Torres).
Katinka (Hosszu).
Yusra (Mardini).
Penny (Oleksiak).
Hannah-Maria (Seppala).
Leisel (Jones).
Libby (Lenton).
Britta (Steffen).
Federica (Pellegrini).
Femke (Heemskerk).
Ranomi (Kromowidjojo).
Summer (Sanders).
Carly (Piper).
Marleen (Veldhuis).
Bronte (Barrett).
Annabel (Kostin).
Kylie (Palmer).
Anna-Karin (Kammerling).
Kirsty (Coventry).
Laure (Manadou).
Inge (de Bruin).
Gertrude (Ederle).
Ethelde (Bleibtrey).
Best Turkish Van cat names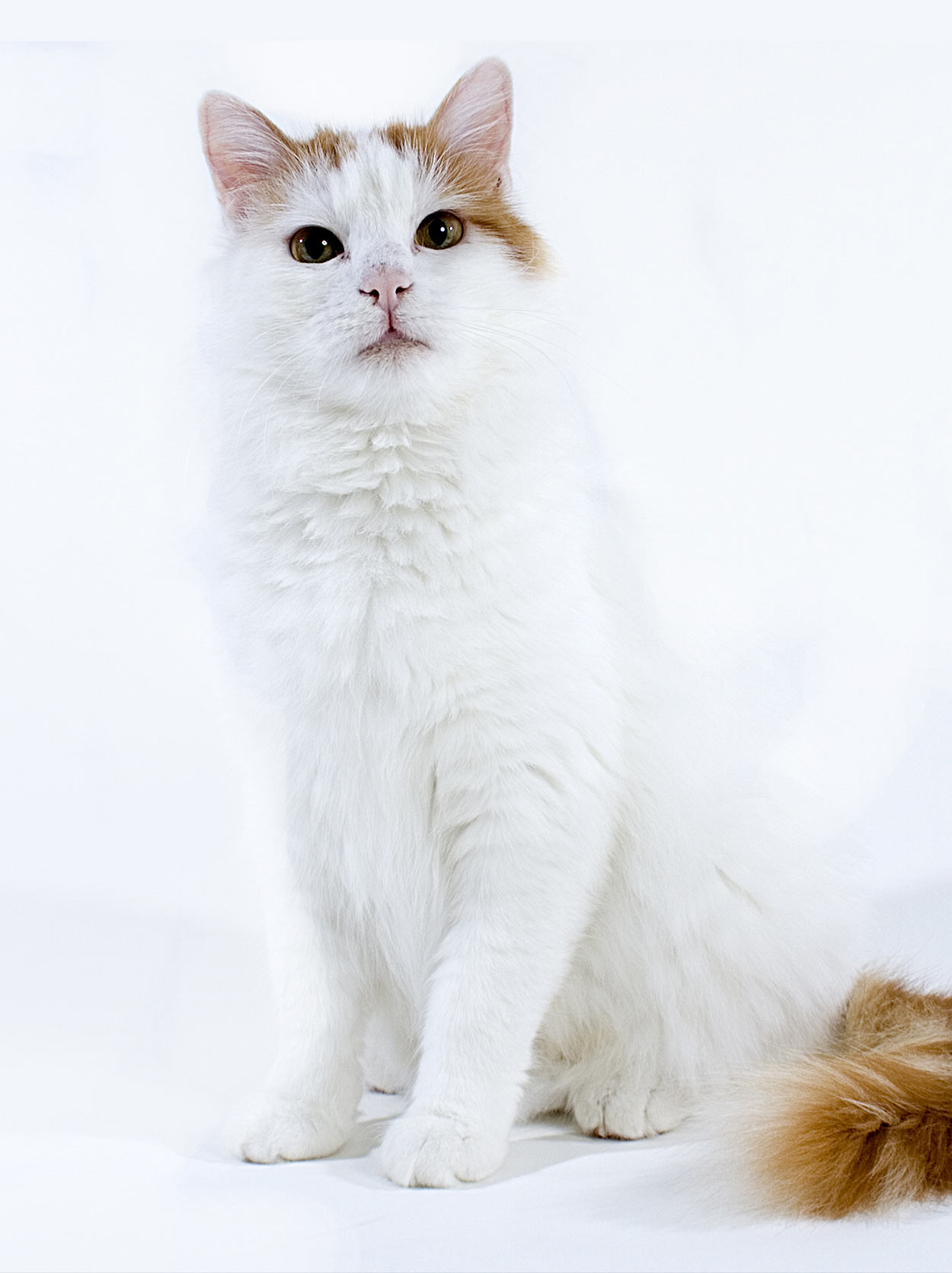 So now it is time for you to choose a name for your Turkish Van kitty!
If you are feeling a bit overwhelmed by the challenge, this is totally normal!
Don't stress out – just start reading through each list again and notice which names kind of stand out to you.
Add those names to a shorter list to consider.
One great way to choose is to sit near your new cat and call out each name and just notice if one name sparks a reaction.
Perhaps this is the name your cat wants you to choose!
Have you already chosen Turkish Van cat names?
When you do choose a name, please drop us a comment and let us know which name you go for.
How did you know that name would be perfect for your precious feline?
Sources
Marcus, D., "The Turkish Van," Cat Fanciers Association, 2017.
TICA, "Turkish Van," The International Cat Fanciers Association, 2018.
Turkish Van Cat Club, "Turkish Van Cats," Turkish Van Cat Club UK, 2017.