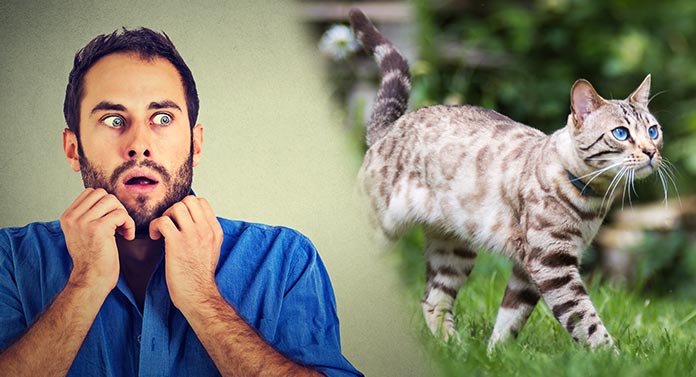 Do you know what to do if an indoor cat gets out? Your instinct might be to shout for your cat, or even to chase after it if you catch a glimpse of it from afar.
But the best methods are often to wait in a calm manner for your cat. You can use strong smelling foods, or your cat's bedding and favorite toys to attract them using their sense of smell.
Most indoor cats won't stray far if they get out. And many will return home at night, so it's a good idea to stay up and listen for them, or leave a window open for them to sneak through.
What to Do if an Indoor Cat Gets Out
Keeping your cat indoors can protect them from some diseases, traffic, poisonous plants, and even other animals.
But, cats are curious, adventurous, and sometimes sneaky. So, it's not unusual for an indoor cat to make a great escape through a cracked window, or a door left ajar.
If this happens, it's important not to panic. Most indoor cats that get out will stay close to home, and many will come back on their own.
There's no telling when they will try to return if they do, so it's important to stay alert.
And, of course, there are a number of ways you can encourage your indoor cat to come back home more quickly.
Let's take a closer look at some of the things you can try to get your cat home safely.
Leave Out Something With a Familiar Smell
A great way to attract your cat is by appealing to their sense of smell. Cats have an acute sense of smell that they use to find food and as part of their communication with other cats.
Choose a piece of your cat's bedding or their favorite soft toy.
It's important that you don't wash it before putting it outside!
You can also choose to leave out an unwashed item of your clothing, so your cat will be able to smell you.
Leave these out in your yard, somewhere that your cat might encounter them. If you leave them overnight, you may find your cat curled up on the item in the morning!
Leave Out Some Strong Smelling Food
If bedding and clothing doesn't work, you can leave out some strong smelling food, such as tuna fish or sardines.
It has to be something better than their usual food, something that your cat really can't resist!
But, there is a downside to this.
Strong smelling, yummy food like this could attract other cats and other animals in general. Especially if you live in an area with lots of other cats, or lots of wild animals.
So, be aware of this risk.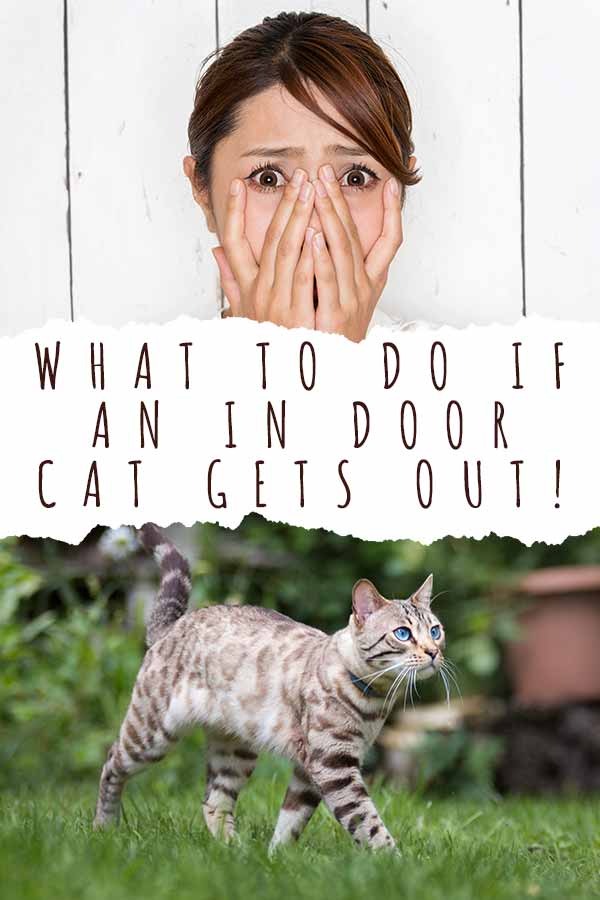 Leave Out Catnip
This technique has similar pros and cons to the method above.
If your cat likes the smell of catnip (and not all cats do!), they may come back to your yard if you leave some out.
But, this could also attract other cats.
So, if you live somewhere where there are plenty of other cats around, it may be best to avoid this method.
Let Your Cat Hear Your Voice
Your cat will be used to your voice in it's normal tones, not in a panicked shout, or a loud crying tone.
So, your cat may be more likely to come back if they hear you speaking outside.
It might feel a bit silly, but stand in your yard and chat to your cat as if they're with you.
Before long you might see them approaching!
Stay Up Late or Sleep Downstairs
Most indoor cats will come back home late in the evening or at night.
So, it can be a good idea to stay up a little later than normal or even to sleep downstairs and listen out for your cat.
Since they don't go outside normally, they may not know the best way to get back inside.
So, listen out for them. If you hear meowing outside or scratching at the door or windows, you'll need to let your cat back inside.
Leave a Window Slightly Open
It's also a good idea to leave either a window, or perhaps a garage door, open a crack.
Like we said a moment ago, many cats will return later at night.
And, many will try to find their own way back into your house.
So, by leaving a window open slightly, you may see that your cat finds his or her own way back into the house!
Let Your Neighbours Know
It's a good idea to let your neighbours know that your indoor cat has gotten out of your home.
This way, your neighbours can look out for your cat too.
Since most indoor cats won't stray too far from home, there's a huge chance that your cat may be hiding out in a neighbour's yard.
They might also seek out shelter in an open shed or garage, and get trapped when the owner unknowingly shuts it.
So, keep in touch with the people that live near to you.
Update Your Cat's Microchip
You should be able to set an alert on your cat's microchip profile if they are missing.
This way, if anyone else finds your cat first and takes them to the vet or a shelter, the vet or shelter will be able to see that you are looking for your cat.
Keep an Eye on Social Media
It's becoming increasingly common for people to report lost and found pets on social media.
So, keep an eye on local pages and your local friend's profiles. There's a chance that someone will stumble across a lost cat and will post about it online.
You may also want to make your own post, letting people know that you're looking for your cat with a photograph to show what they're looking for.
Visit Local Shelters and Veterinarians
It's also a good idea to get in touch with local shelters and veterinarian offices. Especially if your indoor cat is not microchipped.
They will be able to keep an eye out for your cat if someone has found them and brought them in.
If they have already been brought in, you may be able to take them straight home from there.
Tips for Finding An Indoor Cat that Gets Out
If you do see your cat outside, it's important not to run after or chase them, especially making lots of noise.
Most indoor cats that get out will be feeling quite overwhelmed. They're experiencing a lot of new and potentially scary things.
So, they will likely be on edge. Chasing or shouting after them could cause them to run further away from you, and potentially into danger.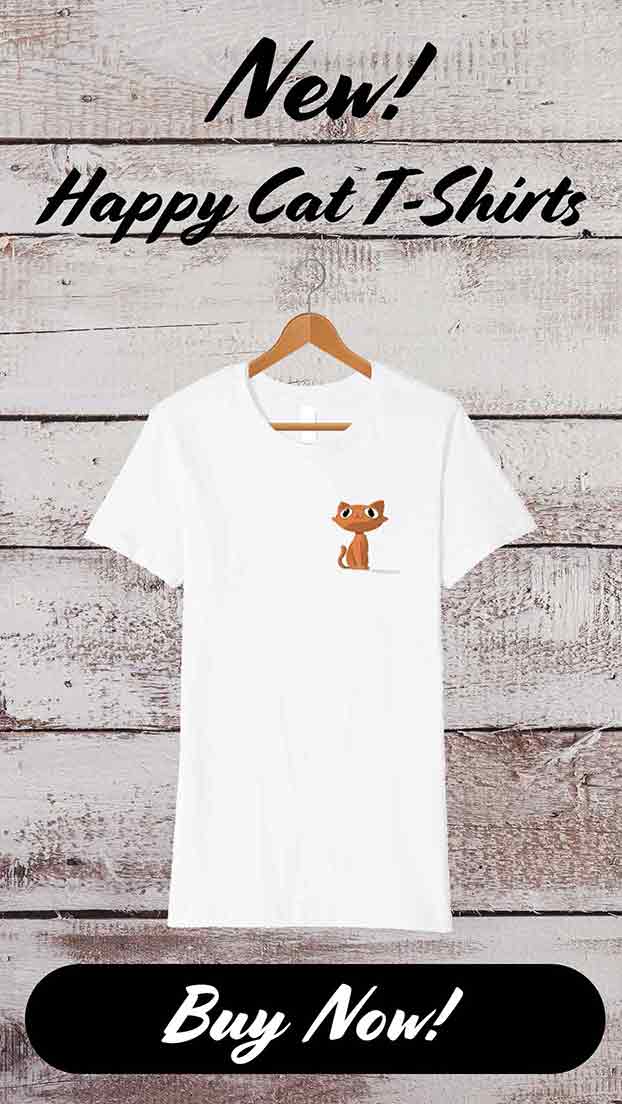 Instead, stay calm. Get some nice smelly food, as we said above, or your cat's favorite toy. Sit down on the ground and wait for your cat to come to you.
If you do speak to them, use calm and normal tones.
It could take a while, but soon enough your cat is bound to come over to you. Then you can simply take them back inside and reward them with plenty of yummy treats.
If they've gone out of sight and there's no sign of them after a day or so, politely ask your neighbors to checks their garages, sheds, and other outbuildings.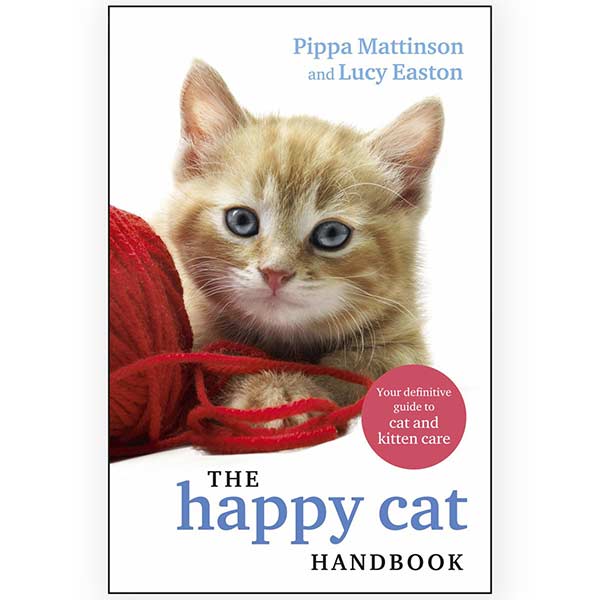 If your cat isn't microchipped, it's a good idea to get this done as soon as possible, in case they manage to escape again in the future.
What to Do if an Indoor Cat Gets Out
If an indoor cat gets out, it's important for you to stay calm.
There's a lot you can do to ensure your cat comes home safe and sound. But remember that many cats will come back on their own, and won't go far from home.
Chasing or shouting around for them could just stress them out, and make them stay away longer.
Do you have any extra tips for getting a lost cat home faster?
References and Resources
Bol, S. (et al), 'Responsiveness of Cats (Felidae) to Silver Vine (Actinidia Polygama), Tatarian Honeysuckle (Lonicera Tatarica), Valerian (Valeriana Officinalis) and Catnip (Nepeta Cataria)', BMC Veterinary Research (2017)
Jongman, E. 'Adaptation of Domestic Cats to Confinement', Journal of Veterinary Behavior (2007)
Brown, S. & Bradshaw, J. 'Communication in the Domestic Cat: Within- and Between-Species', The Domestic Cat: The Biology of its Behavior (2014)
Your Amazing Cat!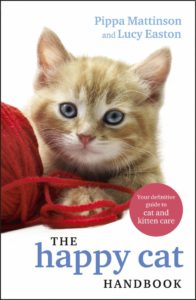 We are so excited to share our new book with you!
If you have enjoyed your visit to The Happy Cat Site we think you'll love The Happy Cat Handbook.
Written by the founders of this website including the author of the hugely successful Happy Puppy Handbook, it's packed with cat care information and fascinating cat facts.
Grab your copy today!