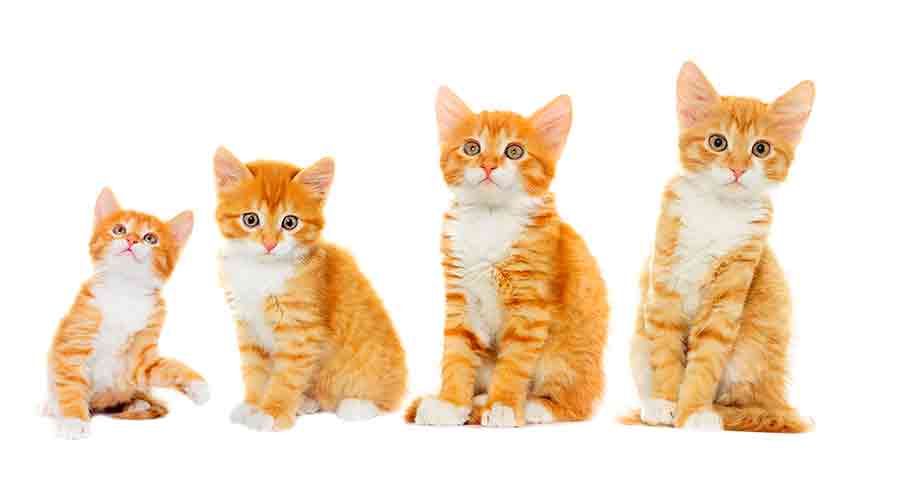 Cats stop growing in height between 8 and 18 months of age, but it's not a straight line of development. And large breed cats continue to grow until they are up to five years old! Male cats will also take a little longer to reach their full adult size than female kittens of the same breed.
Kittens experience their most rapid phase of growth in the first three months of their lives. But physical changes don't stop there. Depending on their breed, sex, diet and health cats can continue to gain height until they are a year and a half old. Most will then become stockier and sturdier for several months more. Today I'll help you to predict when your kitten will stop growing, and settle at their full adult size.
Contents
Big eyed baby kittens with their cute little noises are simply adorable. As your kitten grows you'll have lots of important choices to make about how to care for and raise them, and many of those could impact their growth rate and final size. Let's look at the life stages of a tiny baby cat, and how we can help them to stay as happy and healthy as possible.
Cat Life Stages
Birth to 6 months: Kitten, fastest period of growth
7 to 24 months: Junior, slower rate of growth
3 to 6 years: Prime, larger breeds will still have some growth
7 to 10 years: Mature, usually no more growth
11 to 14 years: Senior, signs of aging will start to show
15+ years: Geriatric, may experience weight loss linked to age-related disorders
Cats will grow most quickly during their kitten life stage, but will continue growing through their junior life stage, and potentially even into their prime years.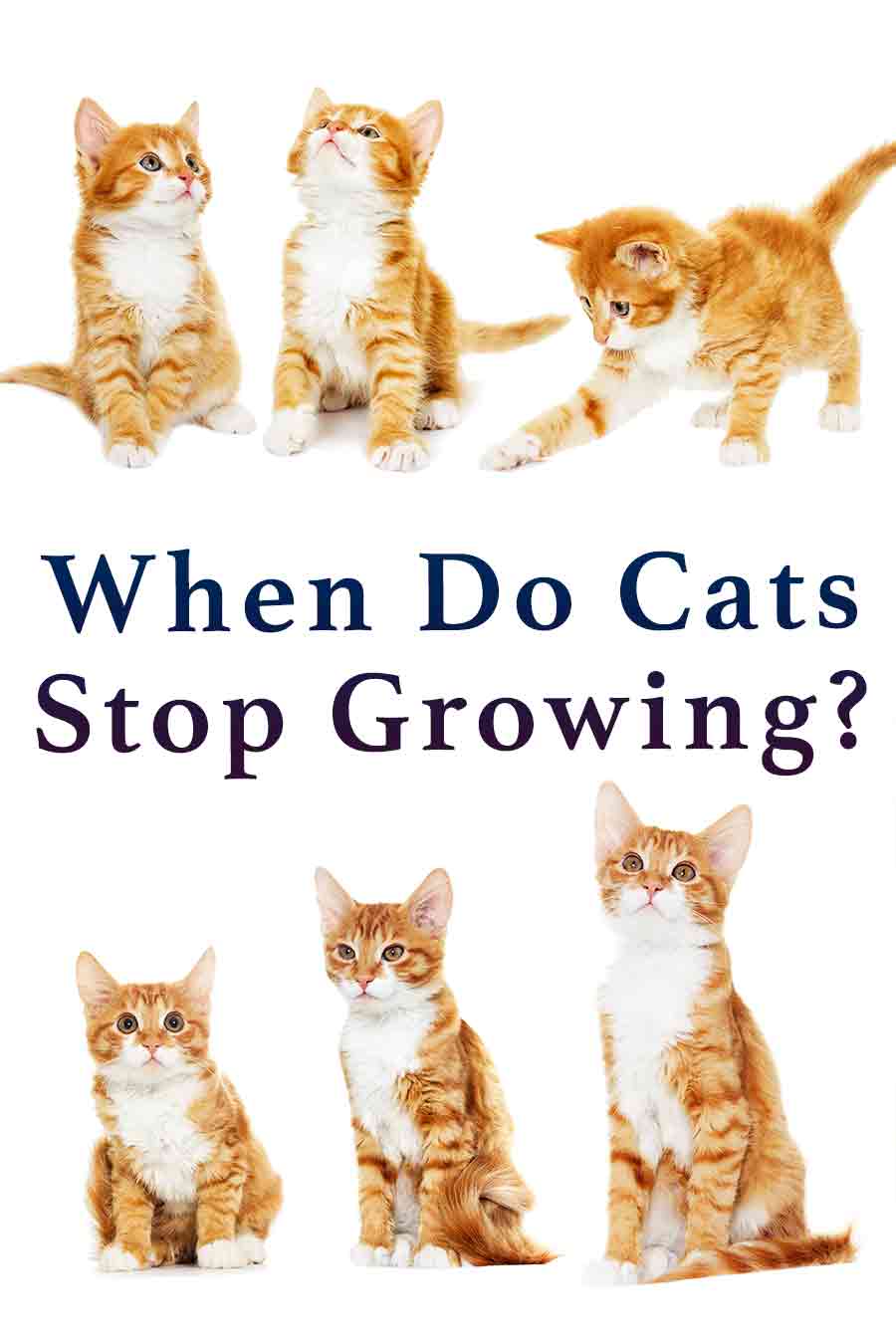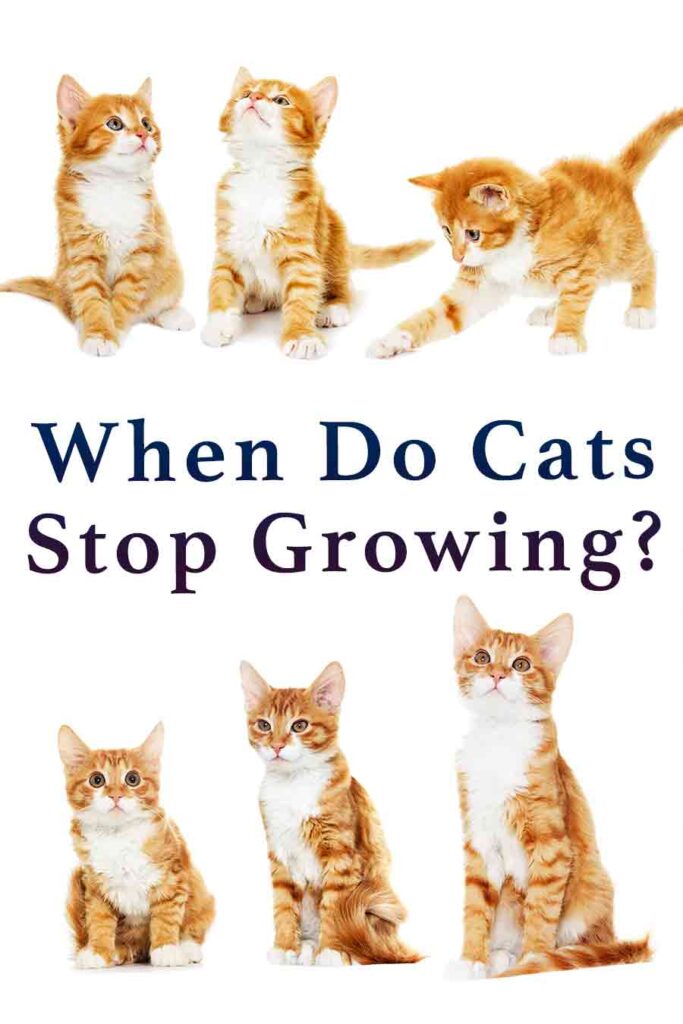 How Fast Do Cats Grow?
One of the reasons we love cats is that there is such a range and variety. And their grow rate is no exception.
If you have a Bengal kitten, the answer to this question will be different than if you have an American Shorthair kitten or a Maine Coon kitten. And if you have a mixed breed kitten – a kitten whose parentage is unknown or only partially known, then good luck! Figuring out when is a kitten full grown becomes even more of a mystery!
A Few Rules of Thumb
Although it's hard to know exactly how long do cats grow for, there are a few general rules of thumb. When your kitten is born, she may only weigh a few ounces and will likely fit easily into your palm. But, every day from then on, she will gain between 0.25 and 0.5 ounces (7 to 14 grams). In other words, she will reach double her birth weight and size between day 10 and day 14.
From here, it is quite normal to see your kitten gain one pound during each of the first 12 months of life. Weight gain for smaller breeds may slow down after reaching 6 to 8 months old.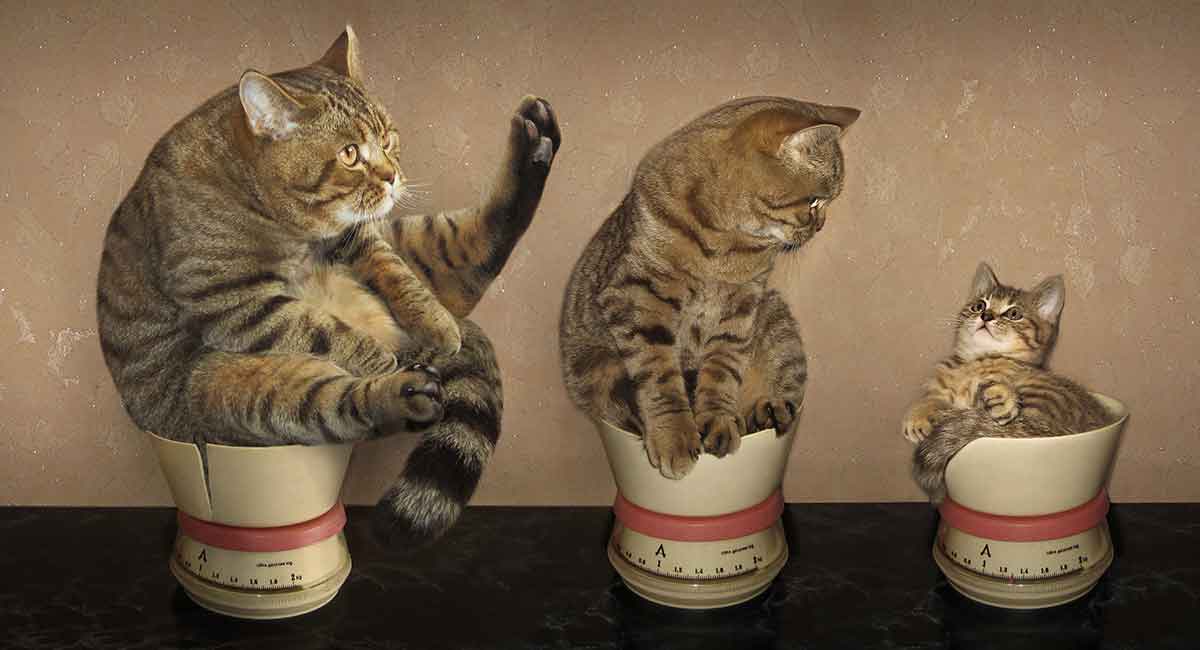 How Big Will My Cat Get?
A number of factors can influence a cat's weight at each stage of life. These include:
When Do Cats Stop Growing In General?
New kitten parents love watching their baby cats grow and develop. For many cat owners we don't want this lovely stage to end! But for the majority of breeds, kittens stop growing between 8 and 16 months. Though some can take up as long as 5 years to reach their adult size. But, no matter what their adult size, most of your cat's growth will happen in those first few months, with the most rapid period of growth over by the time your kitten is 12 weeks of age.
Kitten Growth Chart
Growth charts help you monitor your pet's development based on averages. While a chart can never be 100% accurate, especially for mixed breed moggies, they still give you a useful reference.
3 months: 2 and 4 pounds. They should be three to four times the size they were at birth.
4 months: 4 and 5 pounds
5 months: 5 and 6 pounds
6 months: 6 and 8 pounds.
Neutering and Spaying
If you plan to fix (neuter/spay) your kitten, vets often like to wait until the scale reads at least 4 pounds before scheduling this surgery. It's more difficult to anesthetize smaller cats and there is little room for error.
Neutering should not stunt your cat's growth, but it may alter their metabolic rate, thus affecting their weight. For many cat breeds, reaching the 6-month milestone will also mean she is between half and three-quarters of the way to her full height and length.
Usually, your cat may continue to gain weight, length, and height well past the one-year mark. Again, that can depend on breed and also the individual cat.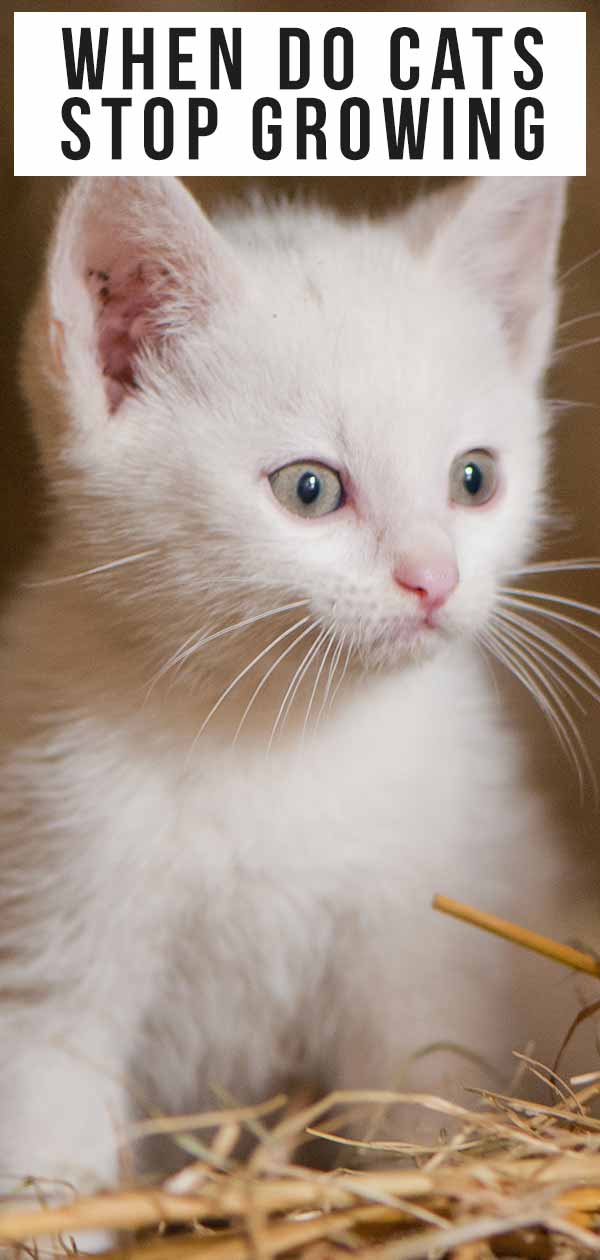 When Do Tabby Cats Stop Growing?
Tabby cats aren't actually their own breed. The term "tabby" just refers to a type of pattern that cats can inherit. In fact, a number of different breeds can have tabby patterning. And, each of these will grow at different rates.
If you know your tabby cat's official breed, you should look at stats for these cats to predict how big your kitten will grow. If not, it may be more of a case of guesswork.
When Do Domestic Shorthair Cats Stop Growing?
Just like tabby cats, domestic shorthair cats don't actually have their own official breed. Domestic shorthairs always have mixed ancestry. So, once again, their growth rates and adult size can vary from one to the next.
In fact, the only trait that these cats share is their short, manageable fur. With cats of unknown heritage like this, you may find it easier to refer to our general kitten chart and recognised milestones above.
When Do Big Cat Breeds Stop Growing?
Tabby cats and domestic shorthairs can vary in their adult size. But, what about some other breeds that are known for their large sizes?
When Do Maine Coon Cats Stop Growing?
Length: Up to 48 inches
Height: 8 to 16 inches
Weight: Up to 25 pounds
Time to full adult size: 4 to 5 years!
Not only is the Maine coon cat the official cat breed for the state of the same name, but it is also officially the largest domestic cat in the world.
This cat breed currently holds the world record for being the largest cat of any breed – ever! Stewie, the Maine coon cat was measured at a whopping 48.5 inches long when he won the Guinness Book of World Records title! So, as you can see, these cats are huge, but they also keep on growing for many years. That kind of puts the idea of cats stopping growing at 18 months to shame.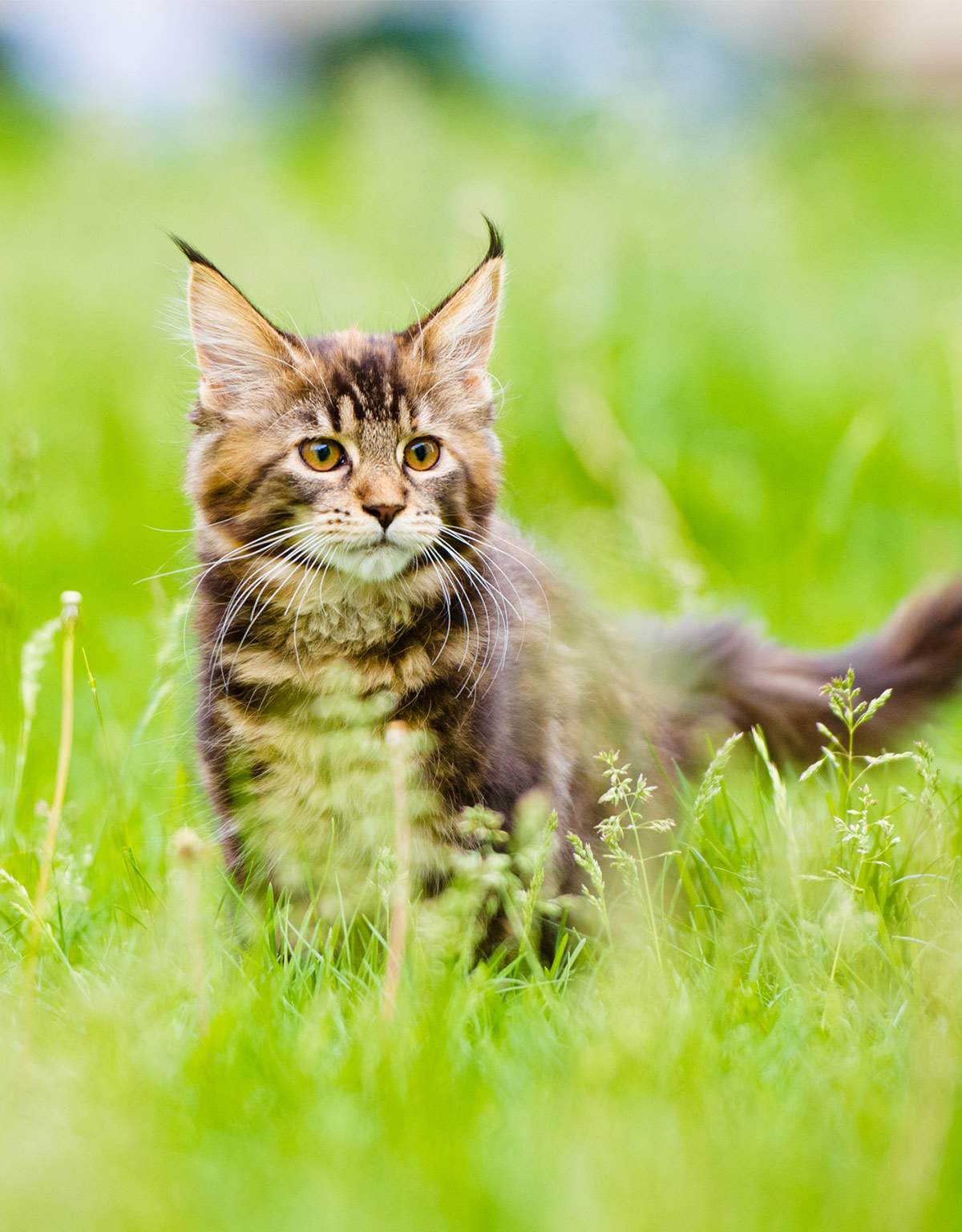 When Do Bengal Cats Stop Growing?
Length: 13 to 16 inches
Height: Up to 11 inches
Weight: 10 to 22 pounds
Time to full adult size: Within 1 to 2 years
The cat breed known as the Bengal cat has been described as a "small leopard." Really, this isn't so far from the truth. Don't forget that the original Bengal was a cross between an Asian Leopard cat and a domestic cat of unknown breed!
Bengals do tend to stop growing at between 18 months and two years, so they are not as slow to grow as Maine Coons.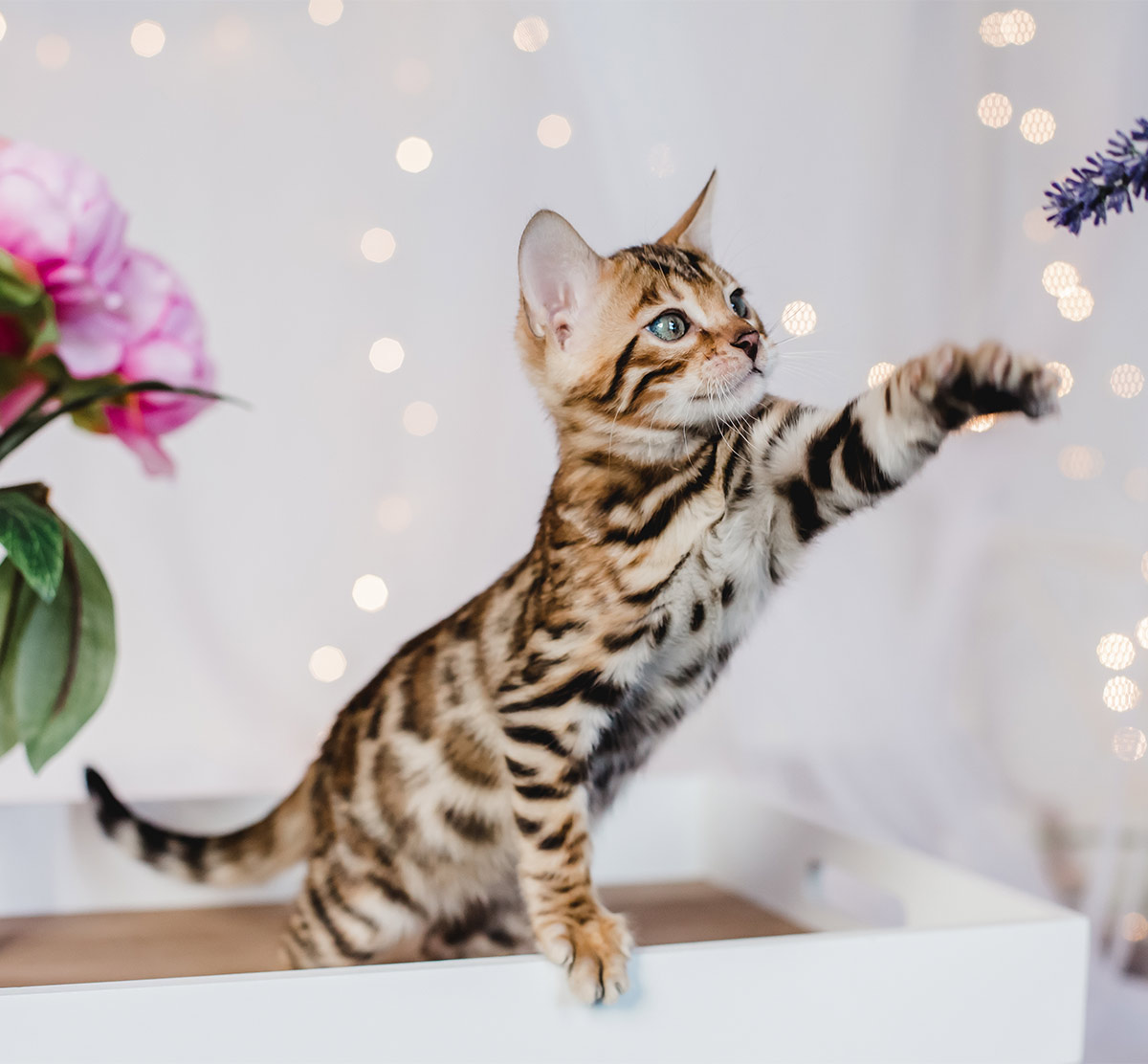 When Do Savannah Cats Stop Growing?
Length: 20 to 25 inches
Height: 10 to 19 inches
Weight: 12 to 20 pounds
Time to full adult size: Within 2 to 3 years.
The gorgeous Savannah cat is actually considered a hybrid breed like the Bengal cat. Half African serval cat (a wild cat breed), and half domestic cat, these cats have sometimes been described as looking like a "small cheetah." They are certainly beautiful and perhaps the closest you will get to having a wildcat in your home!
Determining how big do cats get in the Savannah breed depends on whether they are considered to be F1 through F6 class. Only F1 represents a pairing of an African serval with a domestic cat. They will be larger than all other classes. F2 through F6 represents cats with two Savannah cat parents, and they tend to be smaller and more like their domestic cat lineage in size.
They can be quite slow growing, so don't be surprised if you Savannah has a big growth spurt after his second birthday!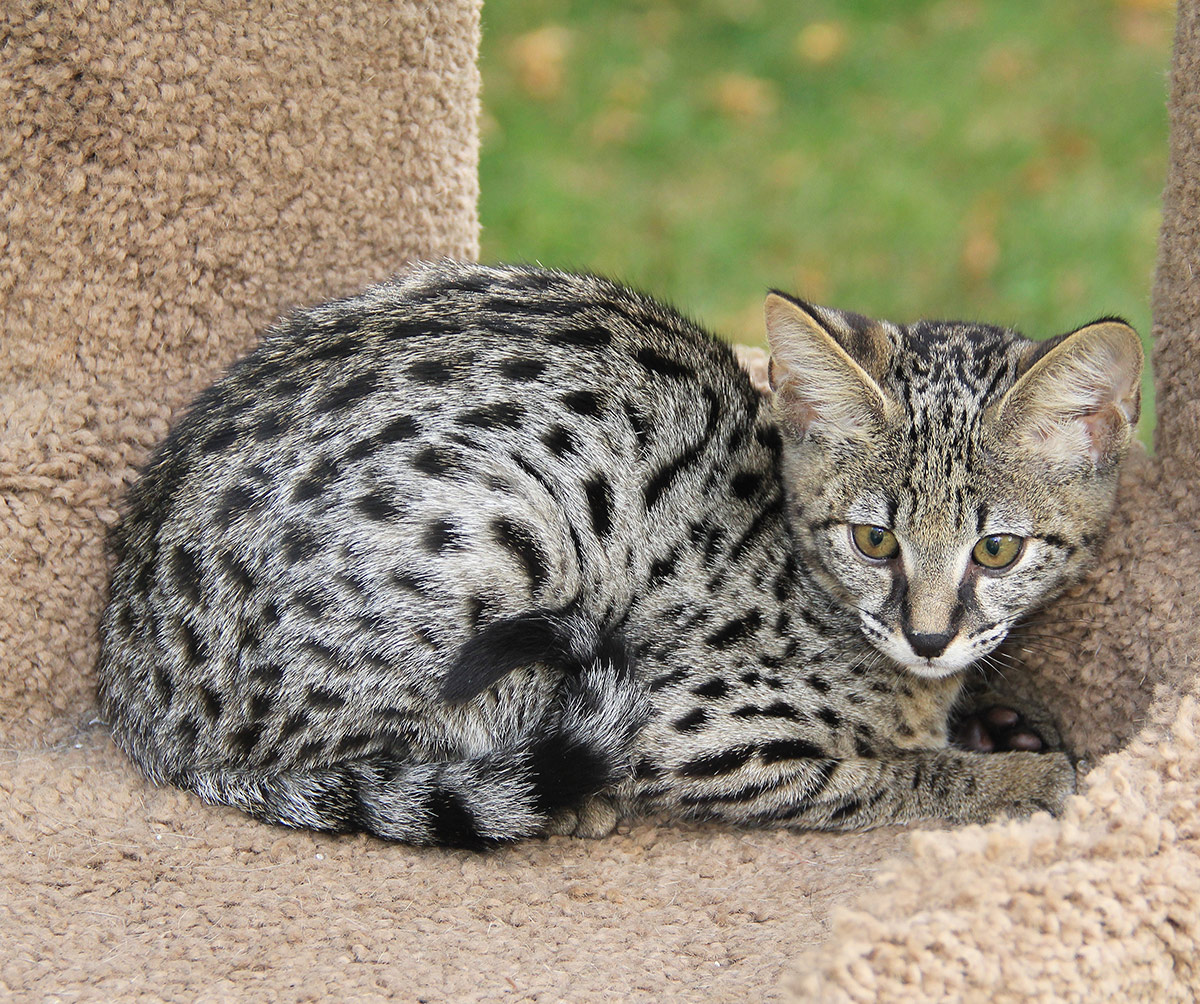 When Do Ragdoll Cats Stop Growing?
Length: 15 to 26 inches
Height: 9 to 11 inches
Weight: 8 to 20 pounds
Time to full adult size: Up to 4 years
The Ragdoll cat is a fascinating breed for a variety of reasons. Did you know that an estimated 45 percent of this cat's DNA can be directly traced back to a single cat named Raggedy Ann Daddy Warbucks! They are another slow growing cat that can just keep getting bigger and bigger, seemingly without end!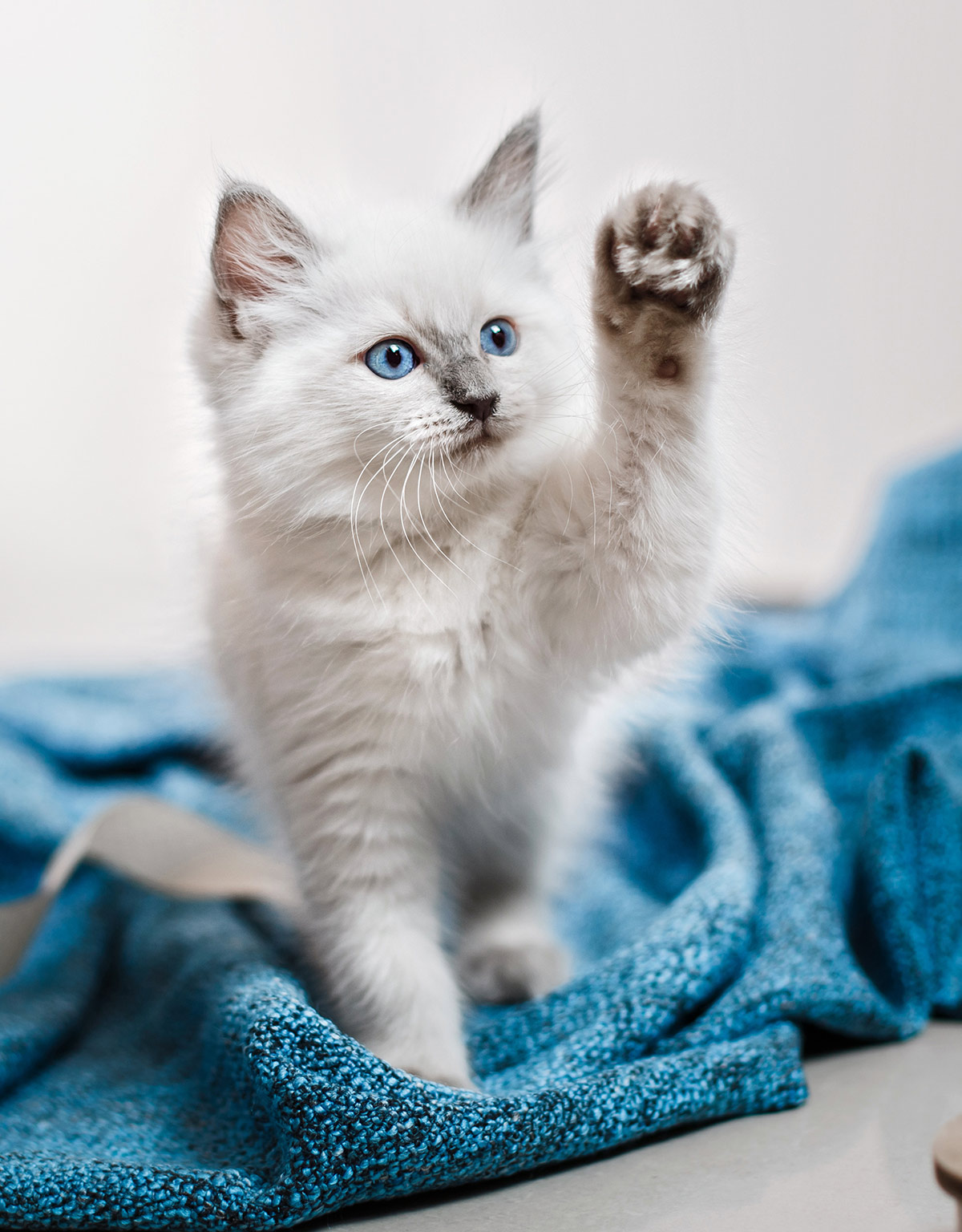 When Do British Shorthair Cats Stop Growing?
Length: 16 to 22 inches
Height: 14 to 20 inches
Weight: 7 to 18 pounds
Time to full adult size: 3 to 5 years!
The British shorthair cat can actually trace its roots all the way back to ancient Egypt. This makes it one of the oldest known cat breeds of all time! This cat matures quite slowly, but the final result is well worth the wait!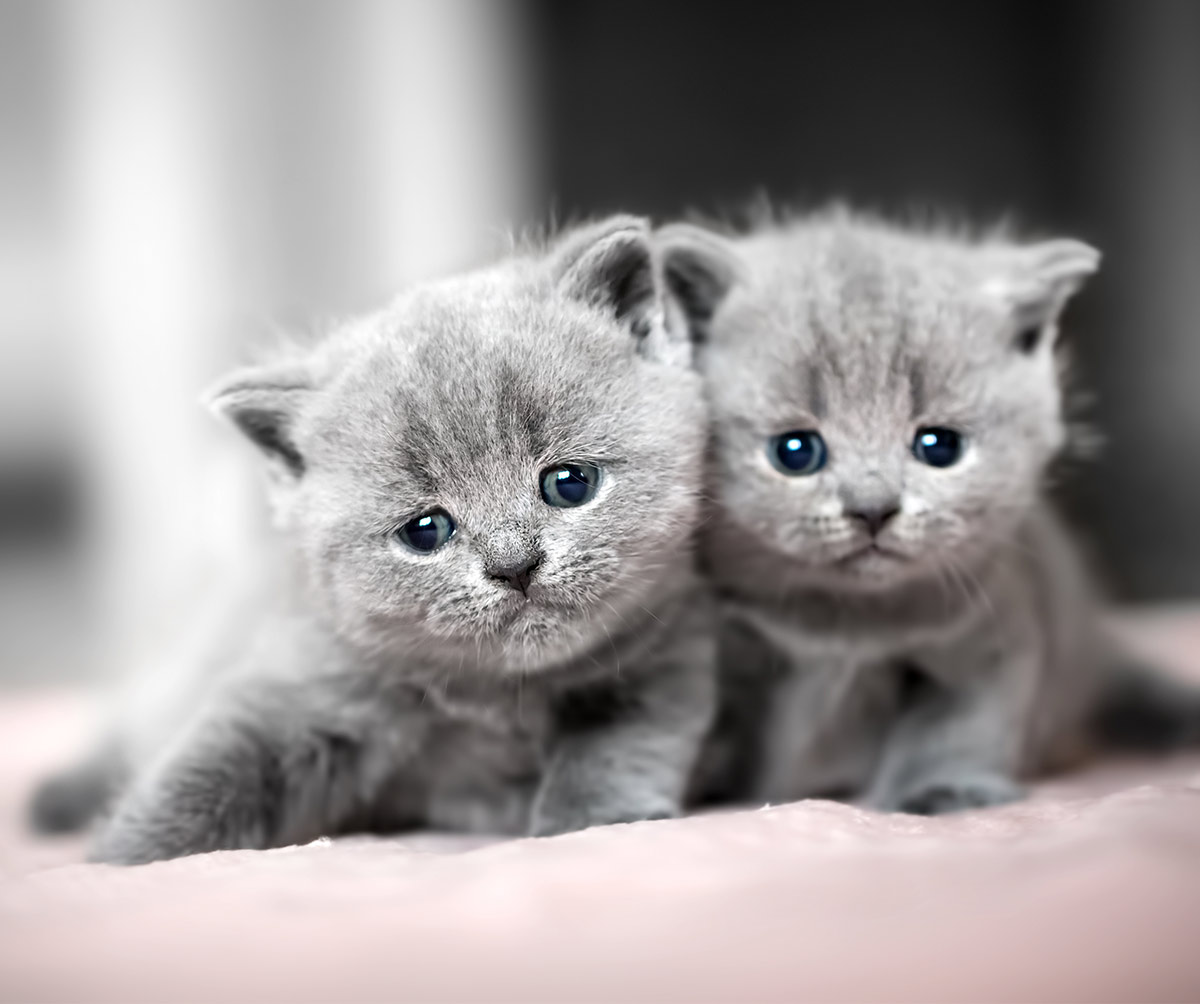 When Do Overweight Cats Stop Growing?
If you're overfeeding your cat, they could be getting bigger without actually growing. There are three possible ways to determine where your kitten lies on the breed's kitten growth chart:
Height: Her full height from paw to shoulder
Length: Her full length from nose to tail (start or end of tail depending on who is doing the measuring; sometimes the tail length is measured separately)
Weight: Her full weight along a spectrum at maturity.
Of these three, regardless of whether your kitten is a purebred or a mixed breed cat, weight is the least reliable. You should only use it as a backup source of information. There is one reason why kitten and cat weight is a poor guide to growth. It's because veterinarians report they are seeing more and more cases of obesity in felines.