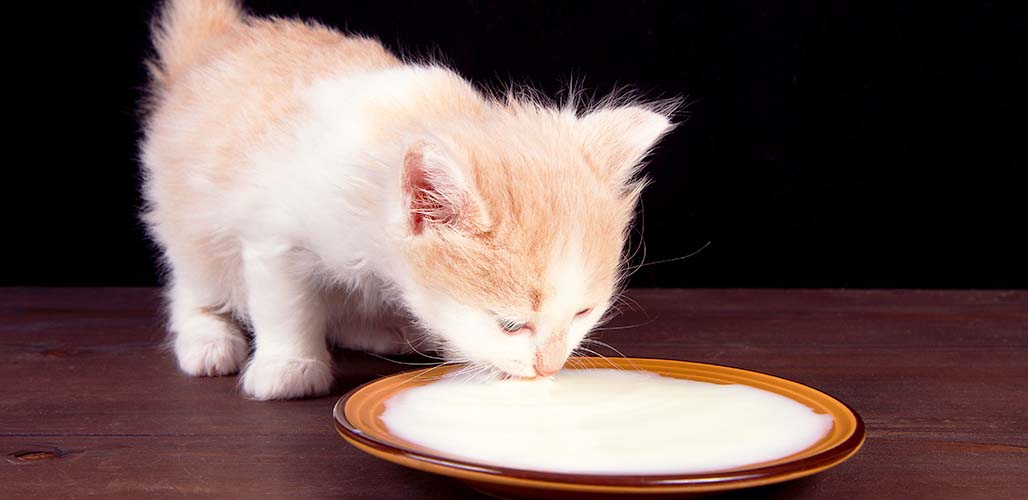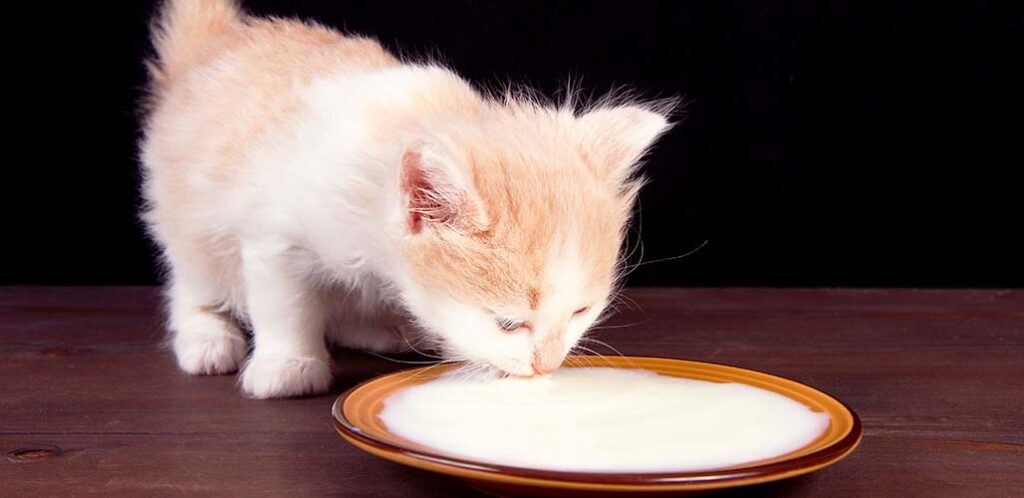 Growing up, I'd see my mum feed our cats a bowl of milk every now and then from our cows. They seemed to enjoy it and always looked forward to getting some, lurking around your feet whenever the prospect appeared. When I got my cats, I also got into the habit of feeding them store-bought milk, until I realized it could be bad for them. And so I wondered, why do cats like milk so much if it's not good for them? Cats love the fatty taste of milk, but there are no actual health benefits to a cat. Most cats react adversely to the lactose content in dairy products, and this causes significant health issues such as vomiting, bloating, and an upset stomach. Keep reading for a detailed explanation of why cats love milk and what you should feed them instead.
Contents
Why Do Cats Like Milk So Much?
Cats, especially kittens, like milk because it reminds them of their mother's milk, which they long for. Also, cats have a palate which is very drawn to proteins and fats. Since cows' milk is rich in protein and fat, many cats simply like the taste. Cats may also get into a habit of drinking milk if they are offered a lot of it, and not enough fresh drinking water. Once the habit is established, it might feel 'wrong' to drink much of anything else for their regular hydration needs.
However, while your cat may like milk a great deal, it is best to avoid giving it to them. There are no nutritional benefits of giving cows' milk to your cat. But the composition of it is likely to cause them digestive discomfort, and even sickness. Instead, ensure you give your feline friend a balanced, species- and age- appropriate diet.
Is Milk Safe For Cats To Drink?
Milk is not safe for cats to drink. This is because their digestive system is not adapted to break it down effectively. Cows' milk, like all mammalian milk, contains lactose, a sugar which gives newborns energy to grow. Mom cats produce lactose in their milk too, and kittens produce lactase in their digestive system. Lactase is the enzyme which breaks down lactose, and turns it into a usable source of energy. But, lactase production in kittens declines rapidly between weaning and six months old. And by the time they are grown up, they are lactose intolerant. The lack of lactase in their digestive system means the lactose in milk remains unbroken, and the intestinal bacteria start to ferment it instead. This causes problems such as
cramps
stomach upsets
diarrhea
bloating
and vomiting.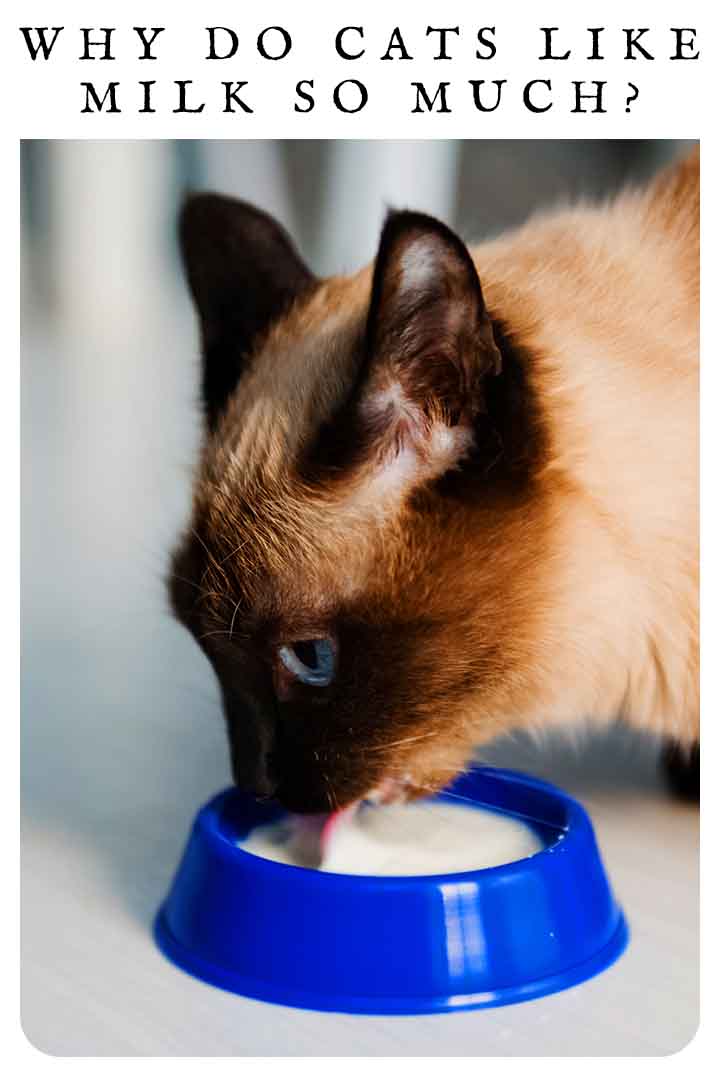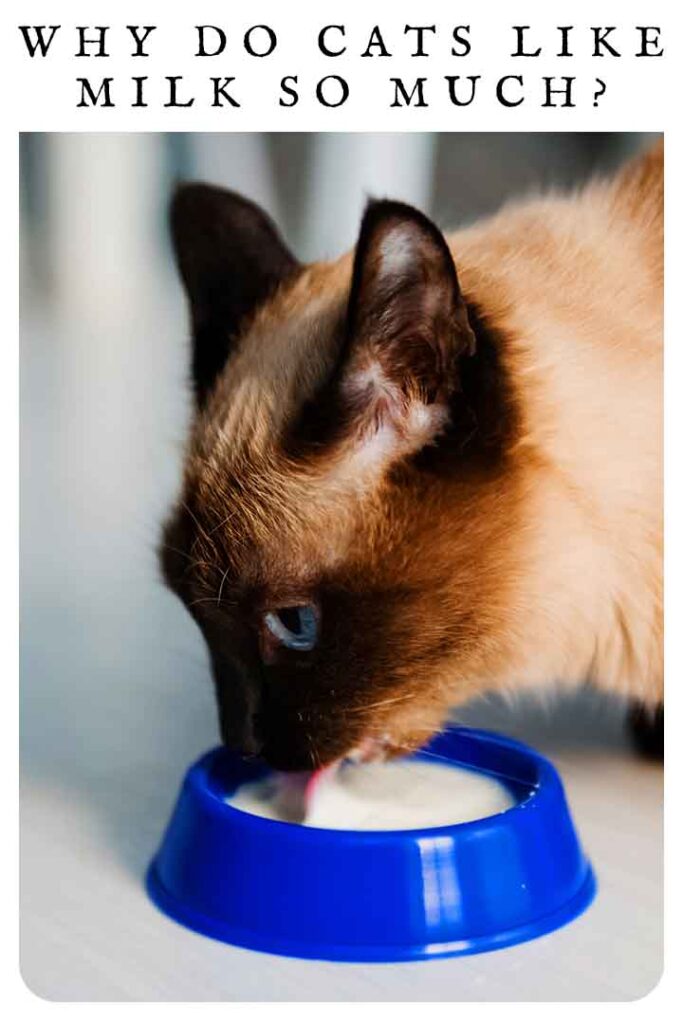 Can Kittens Still Drink Milk?
If digesting milk is all down to the presence of the enzyme lactase, and kittens make lactase until they are weaned, does that mean kittens can safely drink and digest cows' milk too? I'm afraid the answer here again is 'no'. cows' milks is not a substitute for cat's milk in newborn kittens.
For a start, cows milk contains approximately 50% more lactose by volume than cat's milk, which means it will still overwhelm the amount of lactase available to digest it, and cause the problems described above. Furthermore, cat's milk is highly adapted to meet the specific growing needs of kittens. For example it contains amino acids and fatty acids which are entirely missing from cows milk, such as taurine (which kittens need to develop normal vision, digestion, heart function and immunity) and arachidonic acid (which kittens need for normal skeletal growth.
If you find yourself caring for a kitten which isn't fully weaned yet, and their mother is not around to nurse them, then you must ask a vet to prescribe them an appropriate milk replacer, and use that.
Are Cats Allergic To Milk?
Cats can be allergic to milk, but the adverse reaction most cats experience is intolerance rather than an allergy. An allergic reaction is when the immune system incorrectly identifies something in the body as being a pathogen, and launches an immune response to get rid of it. Lactose intolerance in cats is just a failure to be able to digest lactose effectively.
If your cat drinks milk, you might notice that they are obviously uncomfortable afterwards. They could lie down more, or become restless until it passes. Once the undigested milk leaves their digestive system, they will go back to normal. Keep a close eye on them though, since diarrhea or vomiting caused by milk can lead to dehydration. Always consult a vet if you're worried about your cat – it's better to be safe than sorry.
What Kind Of Milk Can Cats Drink?
Because the lactose content in cows' milk is a problem for cats, one alternative is lactose-free milk. This type of milk has a unique formula that reduces the risk of digestive issues in cats. However, it's important to recognize that once they are weaned from their mom's own milk (or a kitten-specific milk replacer) there is no real place for milk in your cat's diet. They do not need it, and there are plenty of other more suitable treats they will enjoy just as much. Consuming too much milk, even specialist milk, can lead to malnourishment if they fill up on it at the expense of nutritional sources they really need.
What Should You Feed Your Cats Instead?
No matter how happy your cats are when they see milk, avoid it as much as possible. Give them a high-quality, age-appropriate wet or dry cat food instead. To keep your cat hydrated, all you need to offer is fresh, clean water. Water is healthy for any living thing, and yet veterinarians report high levels of clinical and sub-clinical dehydration in pet cats. (That means dehydration which is making them sick, and dehydration which isn't causing any sickness symptoms… yet.)
Cats need proper hydration for
regulation of body temperature
flashing out of waste and toxins
digestion of food
and tissue lubrication.
So why are so many cats dehydrated? Well, cats can be quite picky about how their water should look. To encourage your cat to drink plenty, try putting more than one water bowl out in your house, in the places they love visiting. You can also purchase a cat water fountain, which continuously pumps water from a reservoir into a bowl, or series of bowls. This helps encourage your cat to drink water because they instinctively prefer running water.
Why Do Cats Like Milk So Much – Summary
The image of a cat lapping delicately at a bowl of milk is centuries old. But cats aren't actually well adapted for digesting cows' milk, and it can make them feel pretty uncomfortable, or even be sick. Most likely, your cat would prefer a different treat, of the meat or fish based variety instead. Make sure they stay hydrated by giving them access to clean, fresh water from several sources at all times, or investing in a water fountain.
More On Choosing The Right Nutrition For Your Cat
Switching your kitten to a kibble diet
References