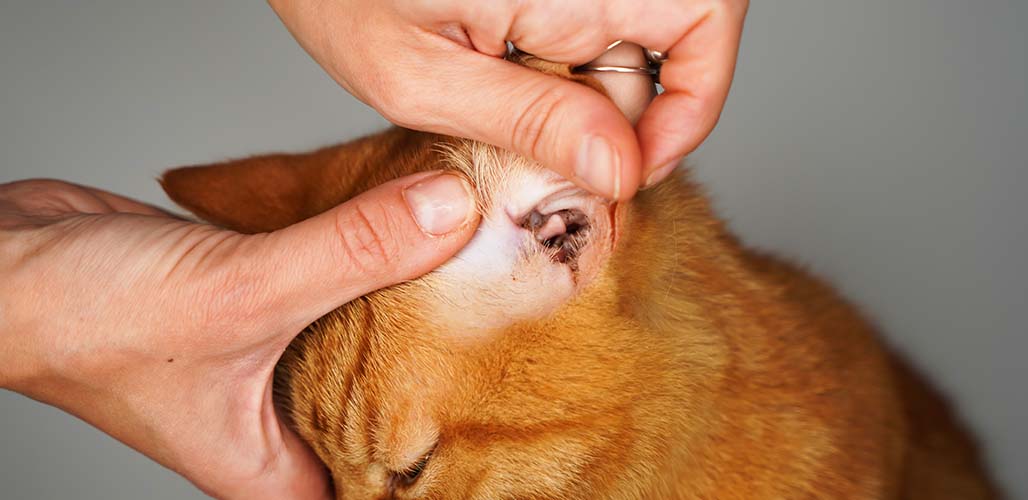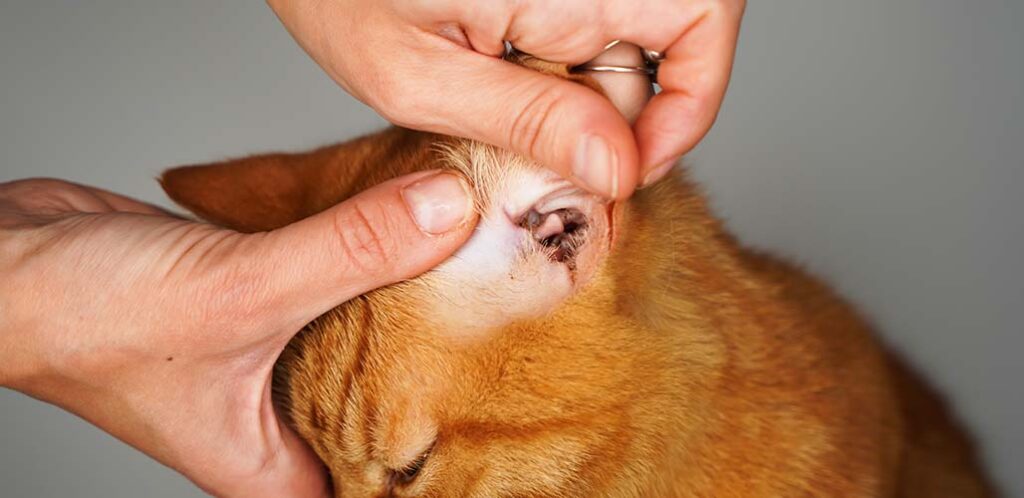 I recently read a thread in an online pet forum where cat owners were swapping home remedies for common ailments. But some of them left me feeling skeptical. For example, will rubbing alcohol kill ear mites in cats? Mites are one of the most common and contagious ear problems in felines, and luckily they are relatively easy to treat. However, applying rubbing alcohol is not recommended, as it can cause more harm than good. It can irritate the cat's skin and won't kill the mites' eggs. So once they hatch, your cat will be reinfested. Here's the right way to tackle mites, and which remedies do work on them instead.
Will Rubbing Alcohol Kill Ear Mites in Cats?
Rubbing alcohol is not the way to treat ear mites in cats. You should never put any type of alcohol product in a pet's ears. Not only can it dry out their ears, rubbing alcohol can also cause more pain and itchiness.
Your cat's ears are extremely sensitive, and they don't require any help cleaning their ears. You should never put anything in a cat's ears not prescribed by a veterinarian. It can make them vulnerable to reactions and developing ear problems.
Symptoms of Ear Mites in Cats
Since ear mites are so common, as a devoted cat lover, it's good to be aware of the signs of ear mite infestation to ensure your pet gets treatment as soon as possible. Symptoms include
Redness
Swelling of the outer ear
Hair loss around the ears
Constantly scratching their ears
Holding them against their head
Shaking their head as if to remove something that's bothering them.
Dark, waxy, smelly secretions
Brown, crusty discharge that looks like coffee grounds.
The ear mites will prosper in this environment, so if you suspect your cat has an infestation see your veterinarian for treatment. They can do an examination and determine if the above symptoms are caused by ear mites or another (bacterial or fungal) infection.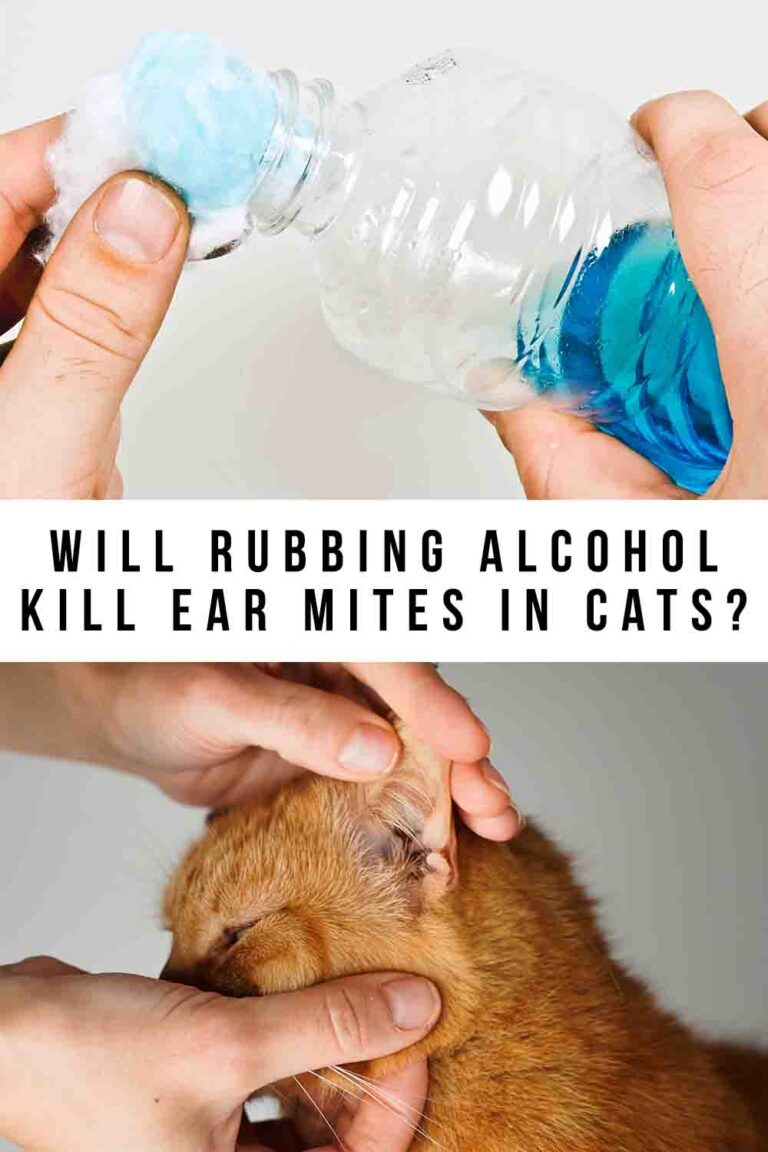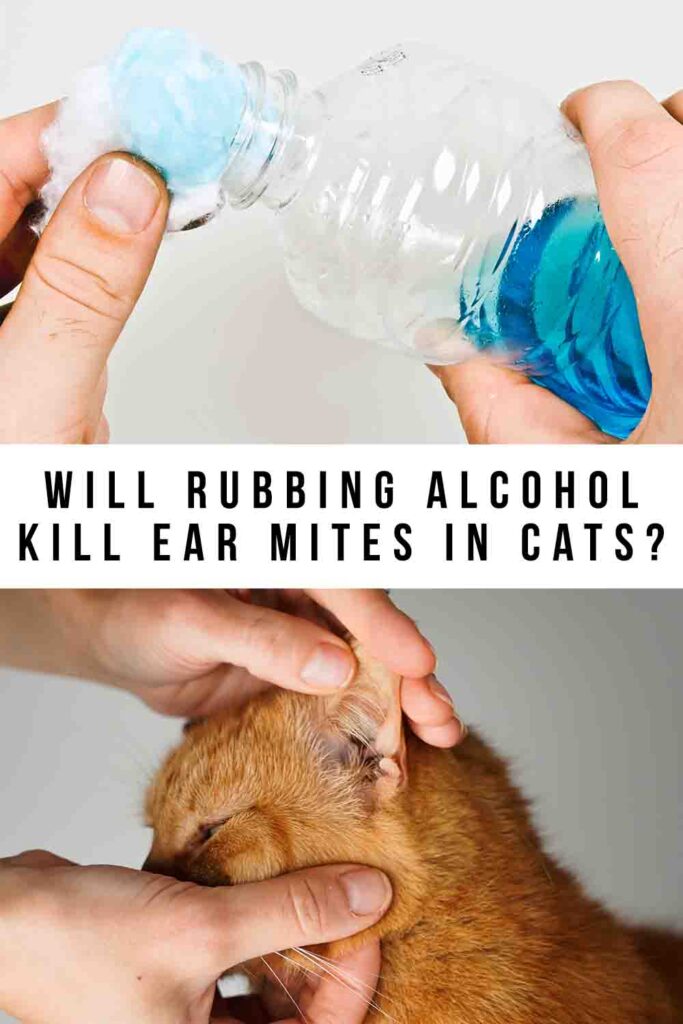 What Happens If Ear Mites are Left Untreated in Cats?
If you think your cat has ear mites, your pet must see the vet without delay. If left untreated, the presence of ear mites can lead to even more serious problems, including painful ear infections. Over time an external ear infection can spread to the middle and inner ear. If this occurs and there's damage to the eardrum, it can lead to permanent hearing loss and affect the cat's sense of balance. A possible consequence of constant head shaking to relieve the discomfort of mites is a rupture of the blood vessels in the ear, resulting in aural hematoma, which requires surgery.
Can Humans Get Ear Mites from Cats?
Ear mites are highly contagious and need a host to survive. While they're much more likely to transfer from animal to animal, humans can be infected if there's close contact with a cat who has an infection, such as sharing a bed. The ear mites can move to the bedding and then attach themselves to the person.
The symptoms in humans include
an itchy rash
irritation
redness around the ear
dark-colored ear wax.
If you suspect you have ear mites, book an appointment with your family doctor.
How to Treat Ear Mites in Cats
Ear mites are a common and highly contagious issue for cats. These tiny parasites can irritate your cat's ears and skin and result in infections that lead to excessive itching, scratching, and eventual health issues. Thankfully ear mites are relatively easy to treat. A veterinarian can detect ear mites using an otoscope to shine a light into the cat's ear and take a sample for inspection. The treatment will probably start with a cleaning solution to remove wax or other debris that could protect the ear mites from topical medications being able to penetrate.
When your cat has been diagnosed with ear mites, the vet will prescribe an anti-parasitic medication, which can be in oral or topical form. Ivermectin is often used and highly effective for treating ear mites in cats. Since ear mites are so contagious, your vet will likely prescribe medication for any other pets you have to ensure the infestation is eradicated from the household.
How Long Does it Take to Treat Ear Mites in Cats?
Your cat's systems may begin to diminish shortly after treatment begins, but ear mites have a life cycle of three weeks. It will take at least this long to clear an ear mite infestation completely.
How Can I Prevent Ear Mites in Cats?
It can be hard to prevent ear mites in cats simply because they're so contagious. Any social interaction with other animals can put them at risk. However, checking your cat for signs of ear mites and seeing a veterinarian for regular check ups will help catch any infestation or other health concerns in their early stages.
Will Rubbing Alcohol Kill Ear Mites in Cats?
You definitely should not use rubbing alcohol to kill ear mites in cats. It can make things worse by drying out the delicate skin of the ears and leading to increased pain and itchiness. If you notice redness or swelling around your pet's ears or they're constantly scratching or shaking their head, consult your veterinarian for a diagnosis and proper course of treatment.