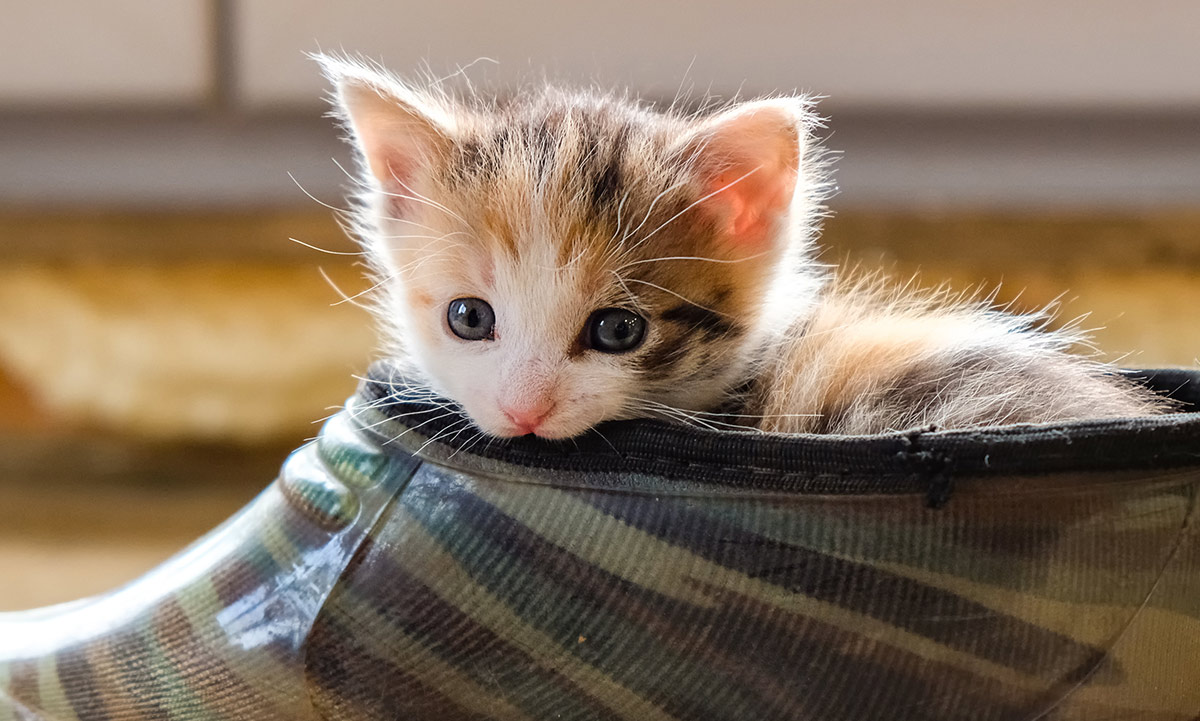 Does Your Cat Have A Bacterital Infection? Then Your Vet Might Well Have Prescribed An Antibiotic. Amoxicillin For Cats Is A Common Example Of This.
But Is Amoxicillin For Cats Always Appropriate? What Dosage Should They Take? And Are There Any Side Effects We Should Look Out For?
Let's Find Out!
There's nothing worse than when our pets our sick.
Unlike humans, they can't tell us how they feel, and that in itself can be hard to handle.
If your cat has an infection, your vet will probably have prescribed you antibiotics.
Antibiotics are one of the greatest inventions in human history. The definitive drug of modern medicine.
Almost everyone reading this will have been on antibiotics at some point. And there's a good chance your pets have too.
Amoxicillin is an antibiotic most of us are familiar with, but does it work for cats?
In todays article, we'll take a look at amoxicillin for cats.
We'll assess the possible benefits, and possible side effect., To help you to be more informed about what you're giving your cat.
What is amoxicillin for cats?
Amoxicillin is in the penicillin family of bactericidal (meaning it kills bacteria) drugs.
Penicillin was our first foray into the world of antibiotics, famously discovered by Alexander Flemming in mold.
This chemical can kill bacteria inside of the organism that ingests it, and in most cases with very few side effects.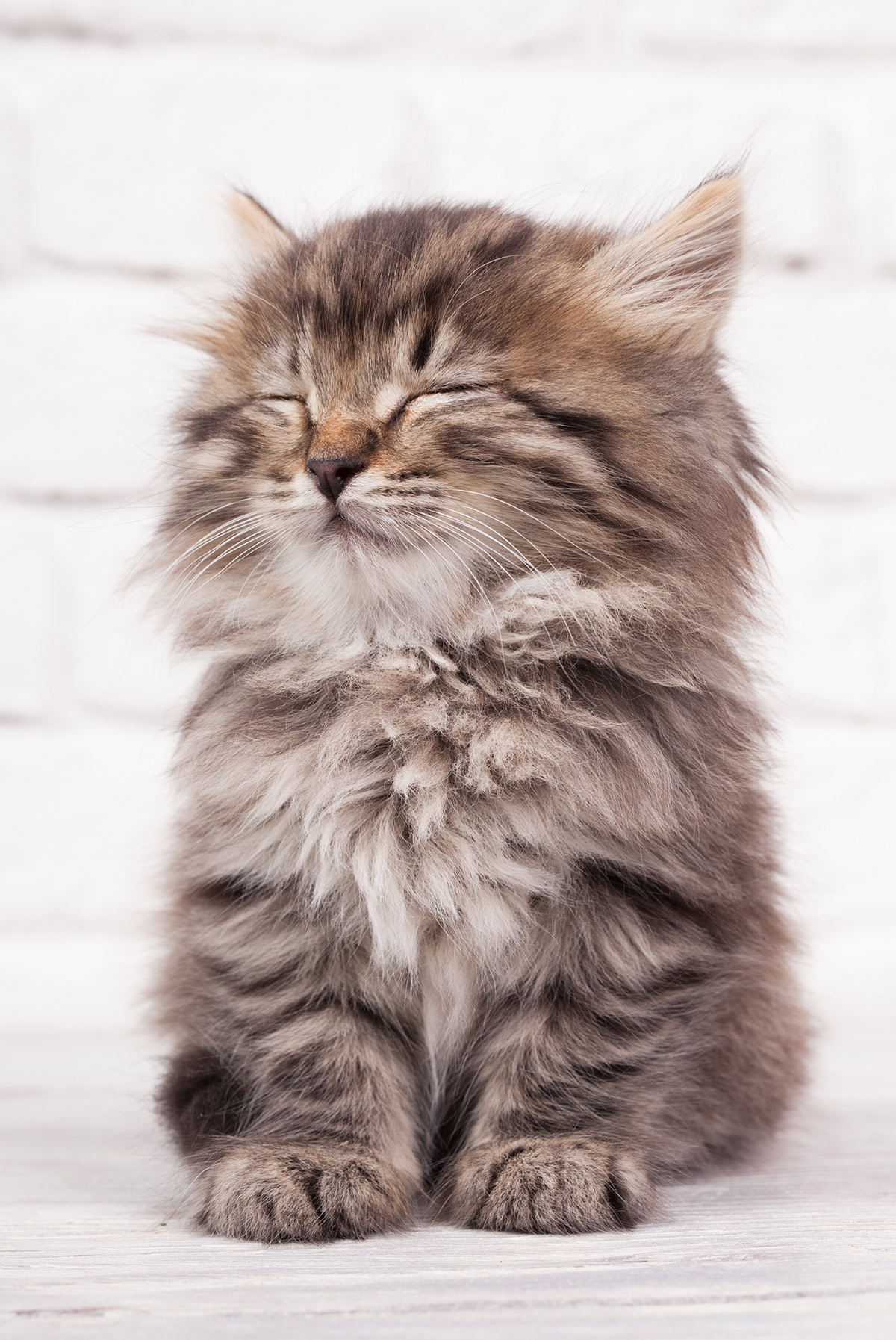 Amoxicillin is a Penicillin, and works in the same way as most other Penicillins.
This exceptionally useful chemical damages the cell walls of bacteria.
These badly formed bacteria are at a significant disadvantage and die, or are much more easily defended against, by the immune system.
Amoxicillin gets into the blood stream and can reach an infection anywhere in the body from here.
Broad spectrum antibiotics for cats
Amoxicillin can be more specifically described as an amino penicillin. Also known as broad-spectrum Penicillin.
These antibiotics can help with even more types of bacteria than regular Penicillin.
It can perform these actions in a number of different organisms, with many of our pets included.
It doesn't work against every bacterium, but it has a lot of them covered.
Unfortunately the small group of bacteria unaffected by amoxicillin is growing, as part of a major concern over antibiotic resistant microbes.
This is a really scary idea once you get into it, and the future of many of our most treasured antibiotics is uncertain.
But, for now, amoxicillin works fine for a vast range of routine infections. And for stopping infections from becoming established in the first place.
So we know that amoxicillin is a useful antibiotic, but can cats take advantage of this medicine?
Can cats take amoxicillin?
Luckily, cats can take amoxicillin.
They are regularly prescribed it by veterinarians all across the world.
The amoxicillin for cats is essentially the same as what a doctor would prescribe us, but obviously in very different doses.
Bacterial infections of most kinds can be treated with amoxicillin for cats.
This includes two common ailments in cats: abscesses and urinary tract infections.
Amoxicillin for cats abscesses
Abscesses often affect cats when wounds become infected.
This very common if a cat has been in a fight with another and received a bite.
They generally present as a lump that can be extremely painful to the touch.
If left untreated abscesses may continue to fester and potentially go septic.
Amoxicillin for cats urinary tract infections
Amoxicillin is often prescribed to cats for this reason, and helps the body to fight the infection.
Urinary ailments seem to be one of the more common conditions for cats to suffer from.
Urinary tract infections are unpleasant at the best of times, causing pain and difficulty urinating.
When a urinary tract infection spreads to the kidneys, though, it becomes a serious medical emergency.
To prevent this from happening, your vet might prescribe amoxicillin to stop the spread of infection.
But how much amoxicillin for cats is appropriate?
And does the amount and duration differ depending on the kind of infection? And, how much amoxicillin can I give my cat specifically?
Amoxicillin dosage for cats
When your vet prescribes antibiotics for your cat, they'll consider a few different factors when deciding the dosage.
These include her weight, age, medical history, and the severity of the infection will all be taken into account.
Vets will also consider whether regular injections or tablets will work better.
We won't need to calculate the dosage ourselves, as our vets will do it for us.
But we can look at the general guidelines and some interesting studies that vets' use to understand the quantities.
UTIs and respiratory infections
In one study of amoxicillin for cats, respiratory infection was effectively remedied.
The vets injected cats with 12.5mg of amoxicillin for every kg of their weight every 12 hours for 14 days.
The cats generally lost their appetite on day 2, but after this returned to normal and were in much better health by the end of the test.
By using this amoxicillin dosage for cats' upper respiratory infection, researchers were able to cure the cats.
The suggested amoxicillin dosage for cats UTI is between 11-15mg per kg of your cat's weight.
This is usually taken orally every 8 hours until at least two days after all signs of infections have gone.
Amoxicillin for cat UTI is likely the first thing your vet will try.
The amoxicillin-based drop formula Clavamox is often used for both cats and dogs with injuries.
This oral formula contains amoxicillin and calvulanate potassium.
The manufacturer suggests a dose for cats of 62.5mg twice a day, regardless of the weight of the cat, continued until at least three days after signs of infection disappear.
This is often prescribed even when a fresh wound has no signs of infection.
Through this method, any emerging infection can be dealt with before it becomes an issue.
Liquid amoxicillin dosage for cats is the same for pets with abscesses or otherwise infected wounds.
Where can I buy Amoxicillin for cats?
Your vet will give you advice on how to administer your cat's amoxicillin if they send you home with a course.
Liquid amoxicillin for cats can be fed into the mouth through a syringe, and tablets can be concealed in a food they can't resist.
Amoxicillin is not something that you should be providing for your cat without professional advice.
If you think they need it, talk to your vet. Amoxicillin might not even be right for your cat's infection.
Veterinary medicine is as vast and complex a subject as human medicine, and we can't wade into it with no training to diagnose cats on our own.
Non-prescription amoxicillin for cats causes a huge amount of issues that we'll look into later. Needless to say, you should not be buying amoxicillin for cats online.
But what if you already have some lying around? Can I give my own amoxicillin to my cat?
Human amoxicillin for cats
The amoxicillin we give our cats is the same as the amoxicillin our doctors give us.
This does not mean that it's safe to give our medication to cats, though — in fact, it's far from it.
There are two main problems with this, and one is the dosage.
You are much larger than a cat, so the doses you've been given will be comparatively huge to your furry friend.
Antibiotics can often cause gastro intestinal distress, vomiting, and diarrhea.
Unfortunately, in the case of a huge dose, this can and will happen to a worse extent.
Severe vomiting and diarrhea could cause your cat to become very dehydrated and malnourished, putting him right in harms way.
The other main problem is the importance of following a full course of antibiotics.
You may have wondered why when you take antibiotics you tend to take a course that goes on for a few days after the infection has completely disappeared.
There is a very good reason for this, relevant to your own safety and the safety of people and pets everywhere.
If we take antibiotics for too short a time, the infection might not be completely destroyed.
The remaining bacteria has the ability to come back, and these will be the bacteria that were most resistant to whatever antibiotic was used.
So by taking a poorly conceived and incorrectly dosed course of antibiotics, we can develop bacteria that are less affected by that same antibiotic.
This results in an infection in your cat that's more difficult to treat, and more bacteria in general that are resistant to our best tools against them.
So, does amoxicillin have side effects? How bad are they, and is there anything we can do about them?
Amoxicillin for cats side effects
Aside from rare cases of intolerance, amoxicillin for cats is generally fairly mild in terms of side effects.
If your cat has ever had any issues or allergies to any medication, especially Penicillin, this is something your vet needs to know.
In these rare cases, amoxicillin can be a serious risk to health.
Usually, though, this isn't an issue.
Although the usual side effects are mild, they are fairly common.
Antibiotics of any kind most commonly cause gastro-intestinal side effects.
Your cat may experience an upset stomach during the course of it's treatment, and this is usually not much of a cause for concern.
If your cats stomach is so upset it can't keep food or water down, this could become more of an issue.
A slightly longer-term issue can arise from amoxicillin involving the gut.
Antibiotics can't distinguish between the bad bacteria that cause infections, and the good bacteria that help your cat to digest food.
The amoxicillin effectively kills microorganisms, including these helpful bacteria.
Usually the colony of bacteria in your cat's stomach will recover, but sometimes probiotic foods are used to help restore the culture.
Your vet will advise you on this if it's an issue, but it's really quite simple. It's just like when your doctor tells you to eat active culture yoghurt after a course of penicillin.
The fact is that although there are side effects, they are very mild in comparison to the potential harm your cat could suffer if you don't give them antibiotics when they need it.
Let's sum up what we've talked about, can you give a cat amoxicillin?
Can cats have amoxicillin?
Cat's can, and regularly do have amoxicillin.
Whether this is the right treatment for your cat depends on a number of factors.
Your vet will be able to weigh these up and give your furry friend the best possible chance.
It's crucially important that we talk to our vets about these sorts of matters. Whenever we medicate our cats it should be on the advise of a vet.
Failure to consult the right people can have all sorts of nasty consequences.
We could make the pets in our care sick, or we might fail to properly treat a dangerous infection.
Thousands of pets are saved by antibiotics every year.
If your vet prescribes amoxicillin to your cat, then it's okay to go ahead and give it to him.
References