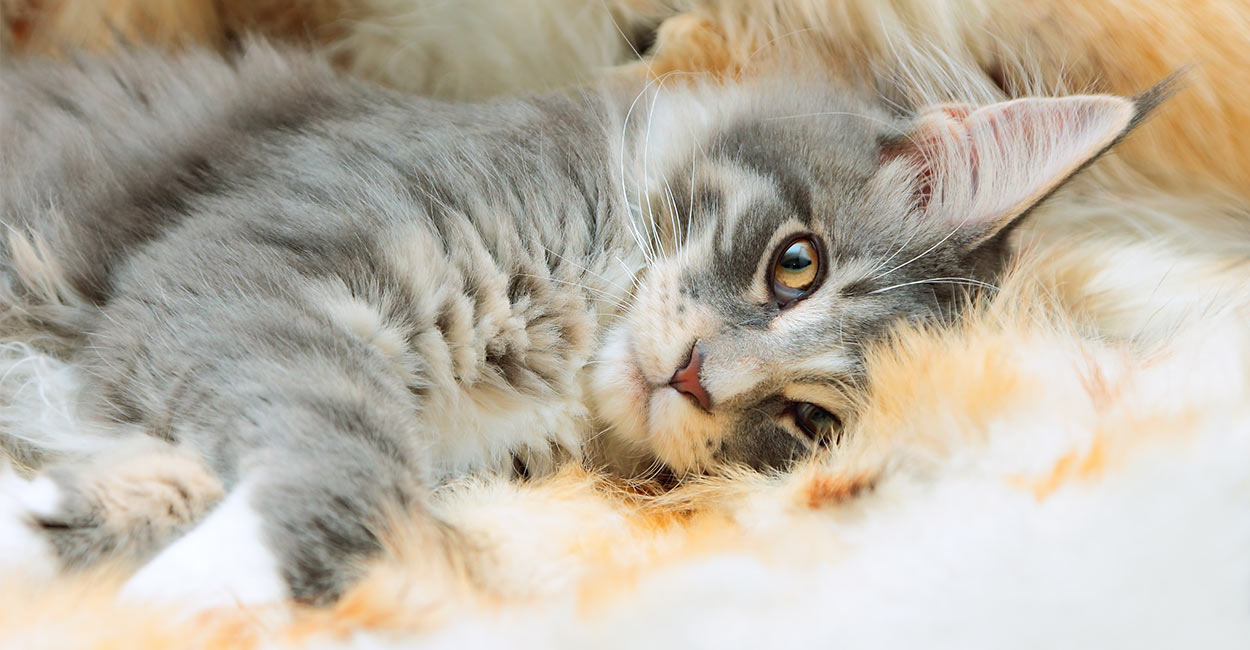 Incredible cats deserve fabulous names. The Maine Coon cat is not only one of the largest of all the purebred cat breeds, but also one of the most beautiful. They have a long, thick, luxurious coat and tail. Not to mention striking eyes, a distinctive "ruff" framing the face and charismatic personality. Today I'll share over 200 Maine Coon cat names, with ideas for girls or boys. These inspired suggestions reflect this cool breeds impressive size, gorgeous looks and wonderful personality.
Contents
Naming Your Maine Coon Cat
Perhaps it is just you who will be choosing a unique name for Maine Coon female cats or male cats. Or maybe your whole family is in on the cat naming decision together, and everyone has to be happy with your new cat's final name choice.
One good way to keep choosing your cat's new name feel less overwhelming is to set up some guidelines. For instance, you can decide to focus on only names with one, two or three syllables (or only on longer formal names that can be shortened into simple nicknames).
If you are planning to train your new kitten or cat, you may also want to avoid names that might sound similar to training words such as "stay," "sit," "come," or "fetch."
Finally, consider whether the cute Maine Coon kitten names you are pondering will still fit just as well when your little fluff ball grows up into a strikingly large adult Maine Coon cat!
If you get stuck, another great way to brainstorm names is to just sit with your new cat and notice everything that is unique about her. Her coat color, her eyes, her favorite sitting position, how she grooms herself. Not to mention her different meows and purrs, her favorite treats.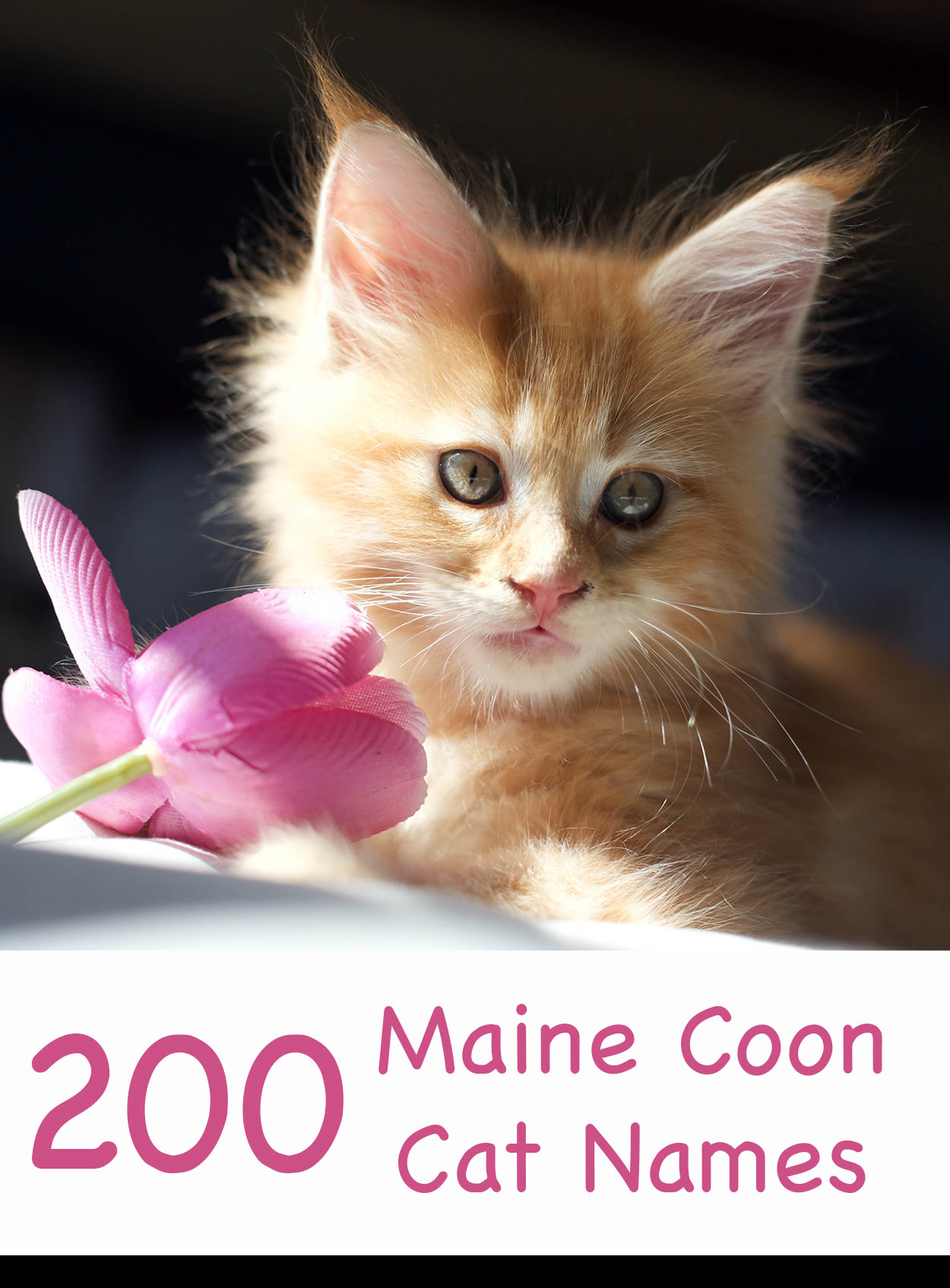 Maine Coon Cat Names for Girls
You may have a handful or hundreds of private pet names for your feline lady that only you and she know about. But when it comes to choosing her "public" name, you will know you have found just the right name when she responds to her new name as "hers."
This list of Maine Coon names female can help you tune in to and express your gorgeous girl's unique qualities. Whether she is a restless adventurer or a contented homebody, regal royalty or the down-to-earth girl next door.
Queen Marie (Antoinette, of course).
Tiffany.
Jasmine.
Iris.
Olympia.
Princess.
Bernadette.
Gypsy.
Grace.
Maggie.
Lulubelle.
Fiona.
Sweetie Pie.
Anya.
Ripley.
JoJo.
Maddie.
Junebug.
Stella.
Emma.
Sable.
Carlita.
Blaze.
Lana.
Penelope.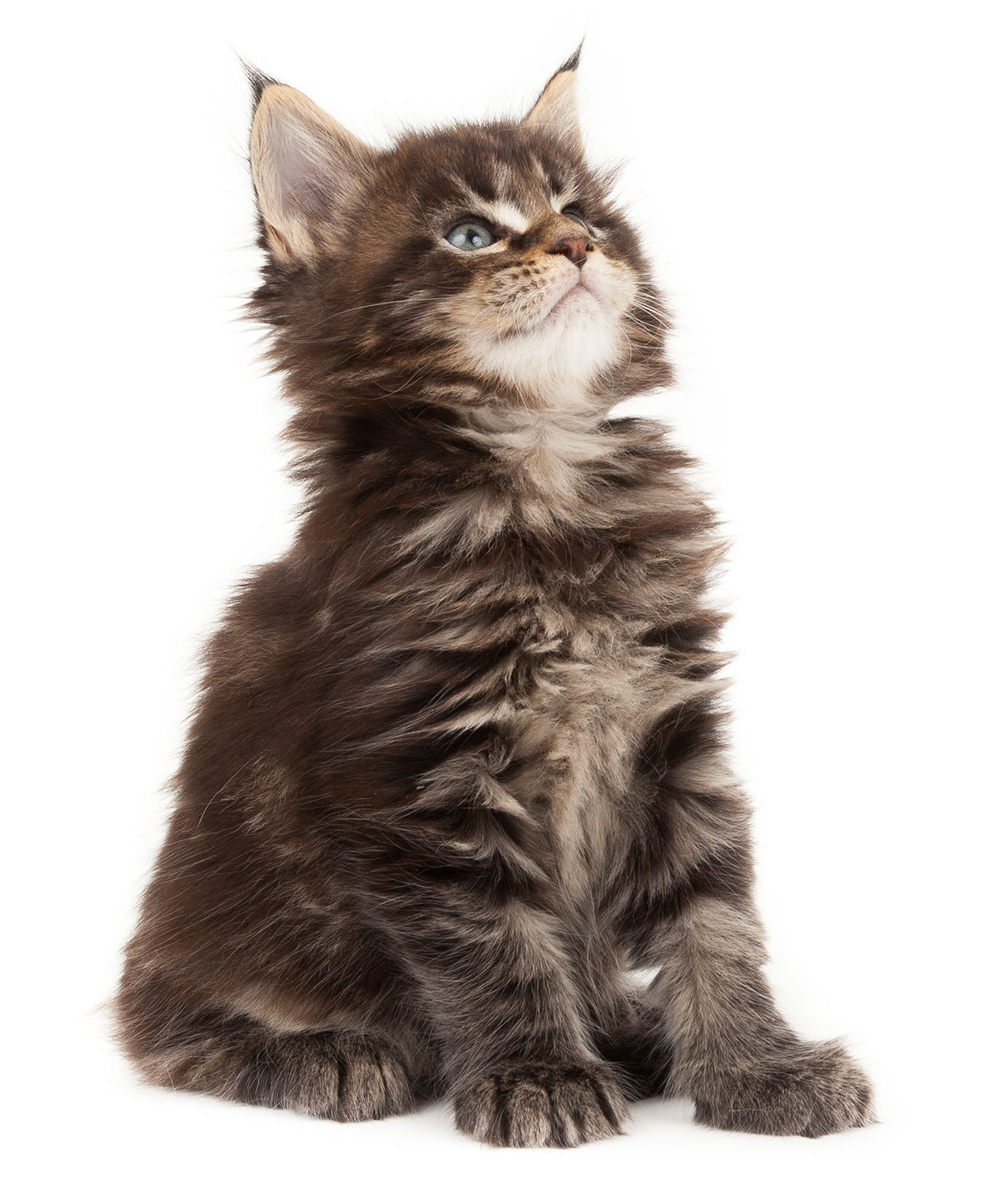 Maine Coon Cat Names for Boys
Boys will be boys, and Maine Coon cats are no exception! Your cat comes from both royal and working (cat) class ancestry. This means you are guaranteed to spend your life with a feline who is comfortable in his own extra-large skin!
These Maine Coon names male span the gamut from bossy "Type-As" to laid-back loungers, touching on so many individual feline personality traits so you can find the perfect name fit!
Captain Cute.
Lion.
Charles Coon (said to be the Maine Coon cat's namesake).
Sir Mouse-a-Lot (for their working cat origins as ship cats).
Chatterbox.
Boss.
Bergmann (Bergmann's Rule: cold climate animals will be larger in size).
Lynx, Lynx, Baby
Jolly Cat.
Butch.
Tigertail.
Earl Grey.
Tee-Bo.
Bruno.
Skipper.
Saint Francis.
Rooster.
Sherlock.
Gus.
Tigger.
Wolfgang.
A.J.
Velcro.
Gabriel.
Dozer.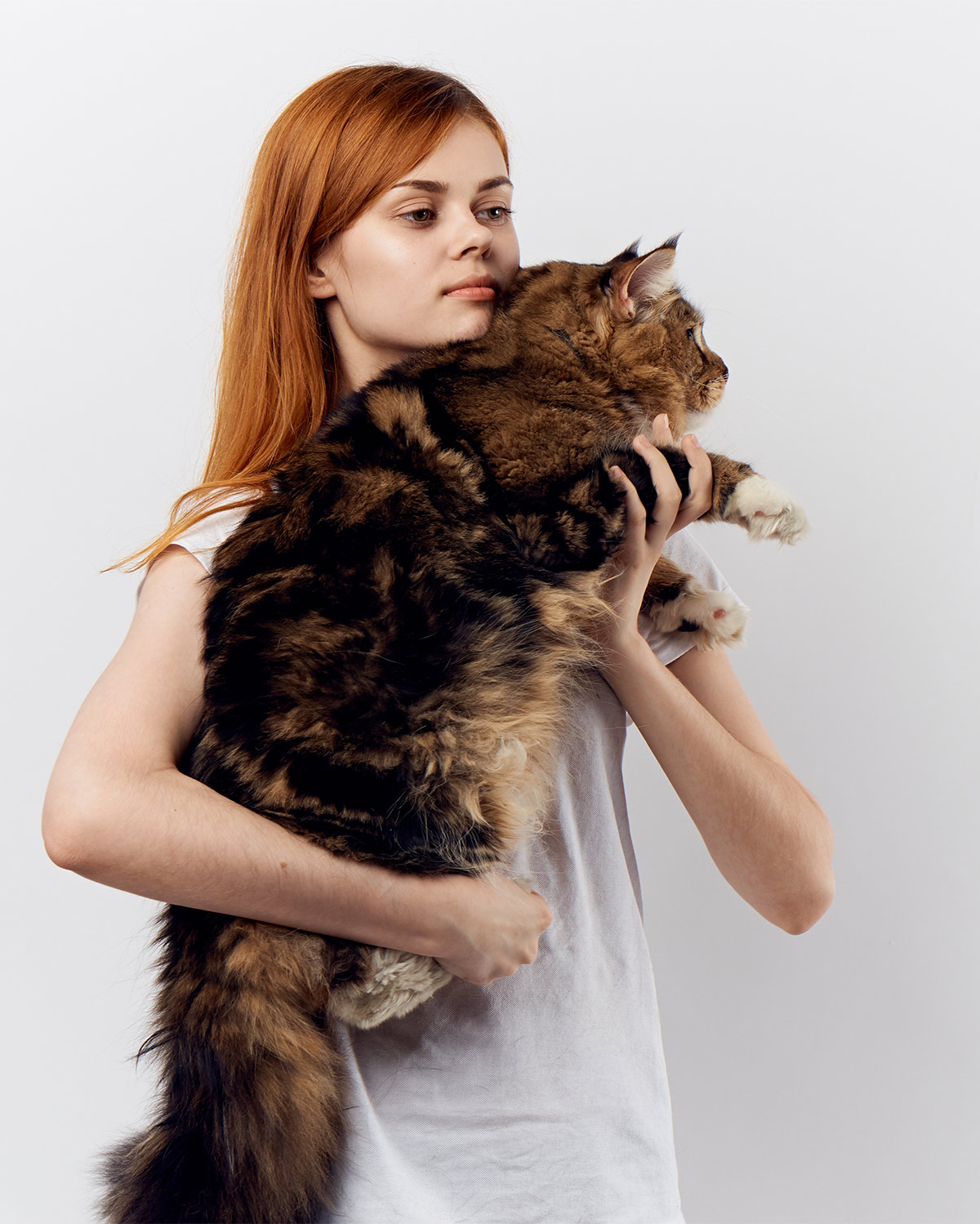 Large Maine Coon Cat Names
Did you know Maine Coon Cats are so big they even require specially sized cat perches! These cats have won just about every size-related contest there is, from biggest to best to longest to heaviest. In this way, choosing a sizeable name for your sizeable feline just makes good breed sense!
Hercules.
Jupiter.
Atlas.
Zeus.
The Incredible Hulk.
Darth (Vader).
Hoss.
Godzilla.
Khan.
T-Rex.
King Kat.
Huge.
Titanic.
Tank.
Tremendous.
Rambo.
El Presidente.
Bruiser.
Bigfoot.
Mighty Kitty.
Bear.
Maximillian.
Beast.
Goliath.
Cannonball.
Dog Maine Coon Cat Names
Size isn't the only unique quality about your Maine Coon feline sidekick. Maine coons are often claimed to be 'dog like' cats. These cats are so tame and sociable, they rival the family dog!
If you've ever dreamed of training your cat to sit-stay-fetch, walk on a leash, use the commode or other typically canine tricks, the Maine Coon can do it – and do it better! These canine names capture the part of your cat's personality that is distinctly "dog."
Hooch.
Lassie
Marmaduke.
Lady
Marley.
Beatrice
Beethoven.
Scooby Doo.
Pluto.
Purdy.
Snoopy.
Clifford.
Pongo.
Perdita
Odie.
Spike.
Dogbert.
Perdita.
Astro.
Deputy Dawg.
Brian.
Hector.
Spike.
Courage.
Hong Kong Phooey.
Chief.
CatDog.
Ace the Bathound.
Wonder Dog.
Droopy.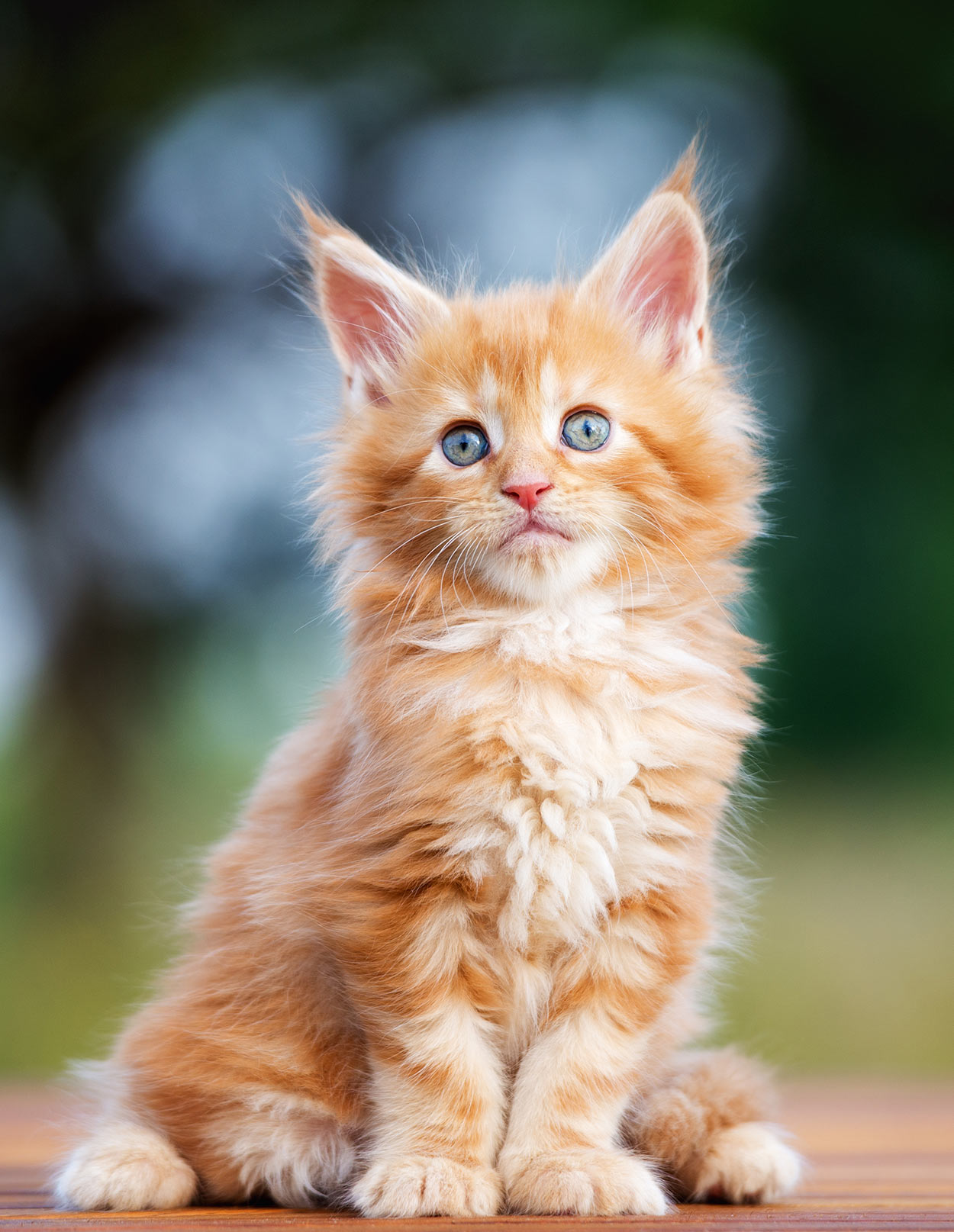 Famous Maine Coon Cat Names
Descended from royalty (or at least a now-extinct Viking feline breed), it is no wonder Maine Coon cats seem to naturally attract the spotlight! These famous Maine Coon cat names come straight from this breed's most well-known feline celebrities.
Cosey (Grand Prize winner of the first American cat show in 1895).
Pebbles (played Mrs. Norris the cat in the Harry Potter movies).
Little Nicky (first cloned cat).
Stewie (Guinness World Record holder for "longest cat").
Corduroy (Guinness World Record holder for "oldest cat" at age 26).
Samson "King Castradamus" Zurbel (Instagram celeb vying for title of "largest cat in New York City").
Ludo (British celeb vying for title of "biggest cat").
Cygnus (Guinness World Record holder for "longest cat tail").
Omar (Melbourne cat vying for "longest cat in the world").
Parsley (Scottish cat-wanderer dubbed "Minister of Cats" in his hometown of Oban).
Nacho (Chef Bobby Flay's giant orange feline).
Koontucky MacMarvelous (sire of 1999 TICA International Best Maine Coon Kitten of the Year).
Captain Jenks of the Horse Marines (cat owned by F.R. Pierce, the first writer to describe the Maine Coon breed).
Richelieu (Maine Coon that won "best in class" in Maine cat contest in 1884).
Silent Stranger (first American Maine Coon Cat Fanciers' Association Grand Champion show winner).
Thula (Maine Coon cat who helps an autistic child function in the world).
Francis (John Cleese's orange Maine Coon is a Twitter celeb).
DB "Dick Butkus" (Actress Suzy Nakamura's cat).
Hank the Cat (Maine Coon cat that finished third in the 2012 Virginia Senate race).
Pixie (Maine Coon owned by Judge Richard Posner who once ran for President).
Singing Maine Coon Cat Names
Maine Coon cats don't just "meow." They chirp! They also purr and coo and sing, sometimes even seeming to imitate the avian appetizers they eye with such longing in the trees outside. Your cat may even sing so well you decide to name him after one of these tuneful icons!
Elvis (Presley).
Aretha (Franklin).
Eminem.
(David) Bowie.
Sting.
Bruno (Mars).
(Bob) Dylan.
Madonna.
J-Lo.
Frank Sinatra (Ol Blue Eyes).
B.B. King.
Annie (Lennox).
Morrissey.
Mariah (Carey).
Merle (Haggard).
James (Taylor).
Dolly (Parton).
Jerry Lee (Lewis).
Luciano (Pavarotti).
Sarah (Brightman).
Luther (Vandross).
Muddy Waters.
Chuck (Berry).
Bono.
Prince.
Play on Words Maine Coon Cat Names
Sometimes the easiest way to figure out what to name your sweet pint-sized puff ball (who is soon to be anything but pint-sized!) is to just have some fun thinking up names! Making a play on words out of the Maine Coon cat breed name can be a great way to help your mind relax and unleash your cat naming creativity!
Sean Coon-nery (Connery).
Main(e) Squeeze.
Bob Cat (the wild cat Maine Coons resemble).
Portlandia (Maine's capital + hit TV show).
Cat-astrophic.
Cat-atonic (it had to be said).
Manx Raccoon (one suggested translation of "Maine Coon").
Gato Gato (literally, "Cat Cat").
Maine-iac ("Maniac").
Epicat ("Epic Cat").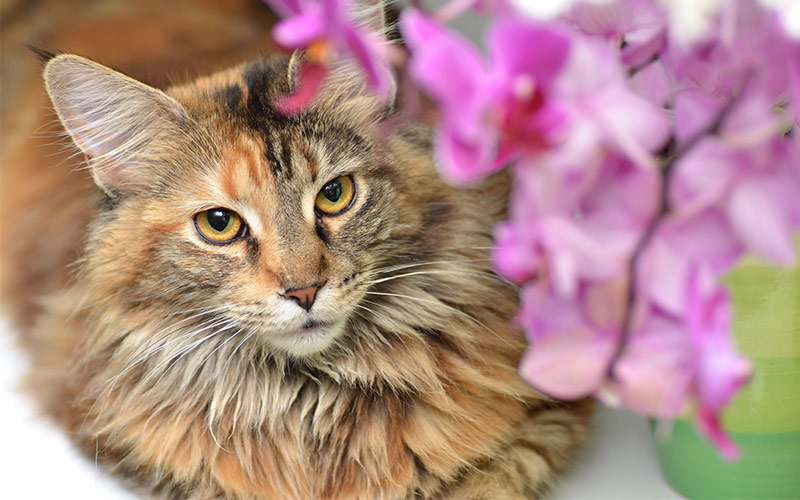 Fluffy Maine Coon Cat Names
One of many Maine Coon traits that makes people fall in love with this breed is that they are just great big floofy furballs! How can you not love a feline that looks like a fluffy magic carpet as she glides by?
The reason Maine Coon cats are so fluffy is because they have a double-layer, super thick coat with a water-resistant top layer (one reason this breed loves the water so much is because they have adapted to enjoy swimming safely) and a downy soft, deeply insulating bottom layer.
These great names evoke the beautiful, luxurious fur that makes the Maine Coon so memorable!
Popcorn.
Snowflake.
Cotton Candy.
Furrylicious.
Fluffy Paws.
Bubbles.
Blue Smoke.
Smoky Tortie.
Cream n Sugar.
Lacy.
DownySoft.
Majestic.
Silky Soft.
She's So Fine.
Her Floofiness.
Fluffy.
Poofball.
Powder Puff Girl.
Blizzard.
Thunder.
Grizzly.
Cloudburst.
Moonbeam.
Pillow.
Puffy.
Maine Coon Appearance Cat Names
One of many things to love about your Maine Coon cat is how unique one Maine Coon's appearance can be from another. For example, a Maine Coon cat's eye color can vary greatly from cat to cat even in a single litter. Your cat's eyes might be golden, emerald green, hazel, blue and he may even have two different colored eyes – so beautiful!
A Maine Coon's coat can include colors as diverse as black and white, smoky grey, calico, tabby, blue, silver, red, cream, brown and so many shades and patterns of each. This makes your sweet cat's eye and fur colors and patterns a rich source of creative names!
Copper Top.
Tortie McTortoise.
Golden Girl (or Golden Boy).
Goldilocks ("Goldie").
Smoky Robinson.
Emerald.
Miss Hazel.
Azure.
Obsidian.
Tabitha.
Rusty.
Greydon.
Lady Jane Grey.
Licorice.
Little Bit.
Ginger.
Curlycue.
Will-o-the-wisp.
Tigress.
Creamsicle.
Shaggy.
Sapphire.
Snowghost.
Big Britches.
Domino.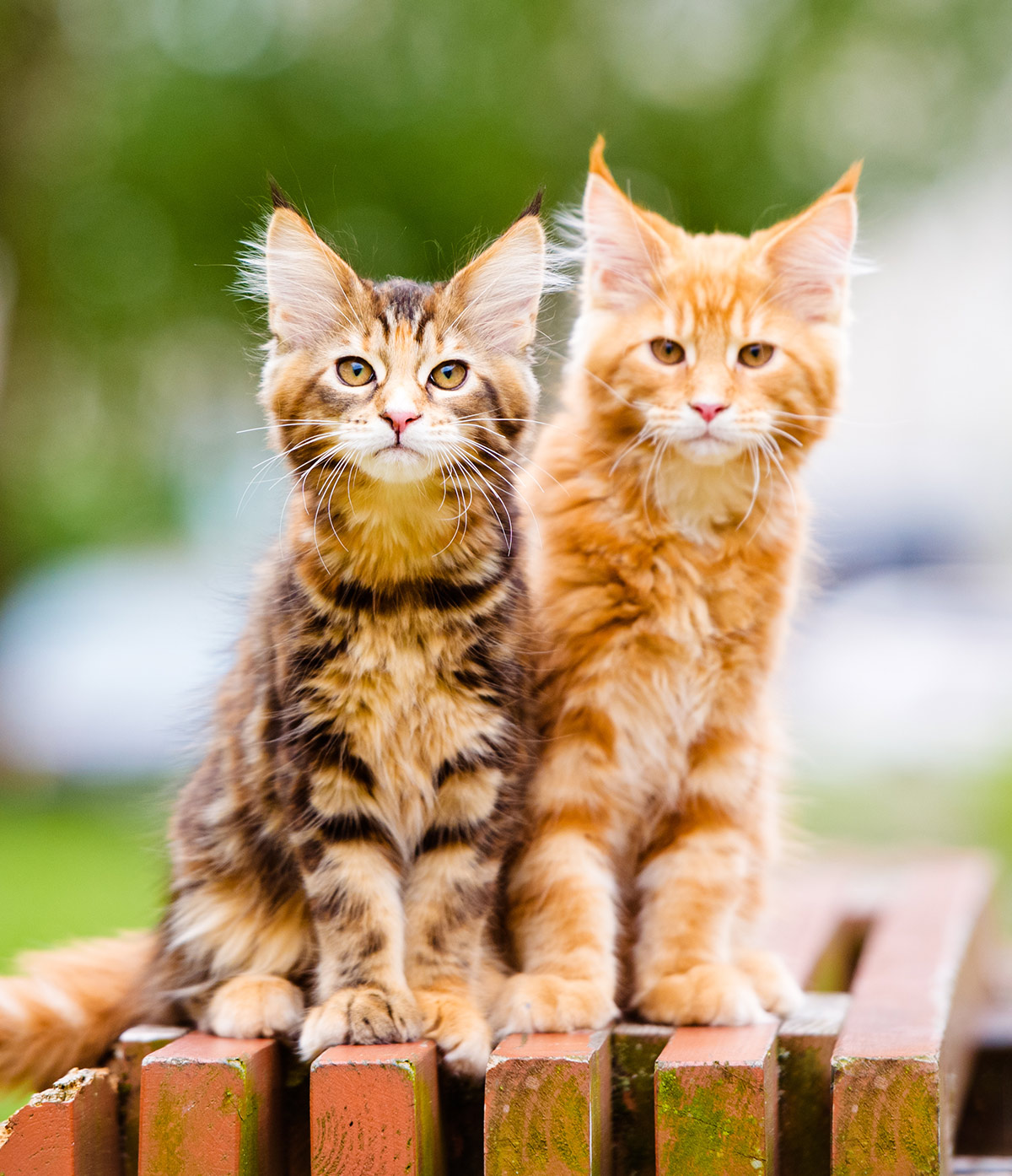 Maine Coon Cat Color Names
Maine Coon cats come in an amazing range of colors. If you love your Maine Coon's markings, then why not let that be the inspiration behind their name? You can find massive lists of cat names based on their colors here:
You can find an entire gallery of beautiful Maine Coon Cat Pictures here!