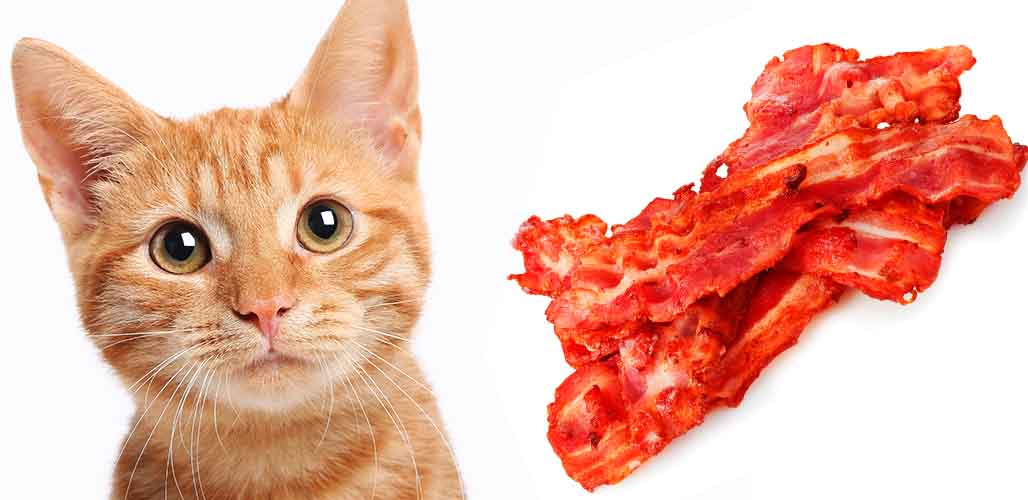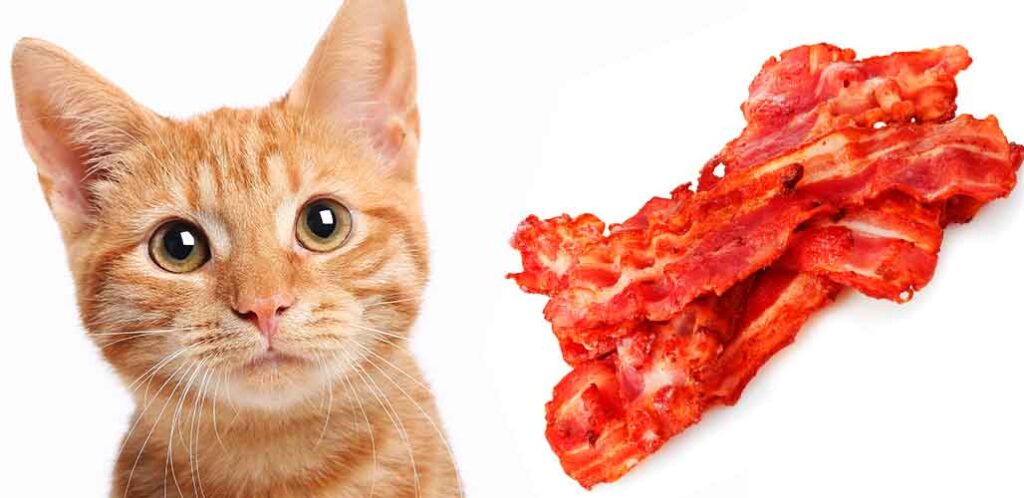 The smell of bacon and its delicious taste is hard to resist, so it's tempting to want to share some with your kitty. But as a caring and responsible owner, you may ask the question, can cats eat bacon? Cats can eat bacon, but they should have it in moderation. Too much bacon can be harmful to your kitty as it is high in sodium, saturated fat and calories. Here we delve deeper, giving you all the facts and answering your questions about feeding bacon to your cat.
Contents
What is Bacon?
Bacon combines the fat and meat from a pig's belly or back. It goes through a curing process, preserving it with salts, nitrates, and sometimes sugar. Bacon contains numerous additives, flavorings, and spices as flavor and taste enhancers. You can serve bacon on its own or incorporate it into other meals, especially breakfast served with eggs or as an ingredient in sandwiches, salads, pasta, and other dishes.
Can Cats Eat Bacon Because They Are Carnivores?
As you know, cats are obligate carnivores, meaning they must eat meat to survive. As bacon is meat, it is safe for cats to consume but only in small quantities. Regular consumption of bacon is unhealthy for humans as it contains high salt and fat levels; the same goes for your cat.
Bacon should be fed only as an occasional treat as it is not necessary to a cat's diet. But if you have trouble giving your kitty a pill, a little trick is to wrap up the tablet in a small piece of cooked bacon to encourage them to take it.
Is Bacon Good for Cats?
Despite the high sodium and fat content, bacon contains some nutritional value suitable for cats. It is high in protein, which your kitty needs for growth and repairing tissue, while the high phosphorous content helps keep the bones in tip-top shape and the kidneys functioning.
Bacon also contains several B vitamins, which are necessary for numerous vital functions and maintaining the body structure in cats. However, although it seems that bacon has many benefits for cats, the downsides of what is in bacon are far more significant.
Bacon is High in Sodium
An average-sized cat needs around 21mg of salt per day. One strip of bacon contains 180mg of sodium. A cat receives all the sodium it needs from a balanced cat food, so if you add bacon to their diet, they consume too much sodium, leading to dehydration and increased water intake and urination.
And just like in humans, too much sodium can cause cats to have high blood pressure. If a cat consumes excessive amounts of salt, it may show signs of toxicity, such as diarrhea, vomiting, lethargy, and seizures, and will require immediate veterinary treatment.
It's Also Got A High Fat Content
A cat requires over 50% of its calories from protein, at least 30% from fat and less than 10% from carbohydrates. The fat content in bacon is as high as the protein content.
As most cats are indoor pets, they are not nearly as active as wild, outdoor cats, as they don't have to "hunt" for their food. Domestic cats sleep an average of between 16 to 20 hours per day, so they don't get much opportunity to burn the fat consumed from bacon very quickly!
If you feed excessive amounts of bacon to your kitty, the high-fat content will lead to weight gain. Feline obesity causes health risks such as heart disease, diabetes, cancer, pancreatitis, and joint-related and mobility issues.
The saturated fats in bacon can also play havoc on your kitty's digestive system causing diarrhoea, vomiting or other tummy troubles. Feeding a balanced diet and avoiding foods with a high-fat content will promote good digestive health in your cat.
Can Cats Eat Bacon Raw?
The cat's digestive system can handle eating raw meat, so you may think feeding your kitty raw bacon is OK. However, when a cat catches its prey in the wild, it eats the meat fresh.
Bacon is different because it is a cured meat, giving it longer shelf life. Raw bacon can contain parasites or harmful bacteria, so it is unsafe to give to your kitty and must always be cooked thoroughly before serving. That said, your cat is most likely not to come to any harm if it did accidentally eat a couple of small pieces of raw bacon.
Should Cats Eat Turkey Bacon?
Turkey bacon has a much less fat content compared to pork bacon as turkey is such a lean meat. However, turkey bacon is no better alternative as it still has high levels of sodium to preserve it, which is harmful to your kitty.
Can Cats Eat Bacon Bits?
Bacon bits which you sprinkle on your salad are not fresh to eat like cooked bacon and have been created artificially. These are both over-processed and rich in salt, which could affect your cat's health.
Can Cats Eat Bacon Grease?
Some owners pour bacon grease over their cat's dry feed to make it tastier or give their pet a shiny coat. However, you should avoid giving your kitty bacon grease as it is high in sodium and saturated fats and can cause severe illnesses in cats, such as pancreas inflammation or pancreatitis.
Do Cats Like the Taste of Bacon?
Like us, cats love the taste of bacon, and once they have tried it, they will beg for more! If you are cooking some bacon up for breakfast, your kitty is sure to come running in, enticed by the smell of animal proteins and fatty acids. Giving your kitty bacon-flavored cat treats is a safer and healthier alternative to bacon.
Can Cats Eat Bacon and Stay Healthy?
Bacon is high in sodium and saturated fats, which are harmful to your cat if fed excessively. But there is no harm in offering a small amount of cooked bacon as an occasional treat. However, it is always better to look for healthier alternative treats for your kitty.
Cat Feeding Tips and Information
References
Worth et al. Nitrite poisoning in cats and dogs fed a commercial pet food, PMID 1997
Salt – cats, Lort Smith Animal Hospital
Hoelmkjaer et al. Management of obesity in cats, Vet Med (Aukl), 2014
Your Amazing Cat!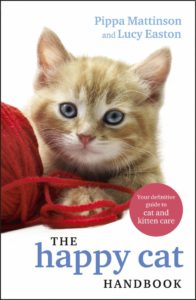 We are so excited to share our new book with you!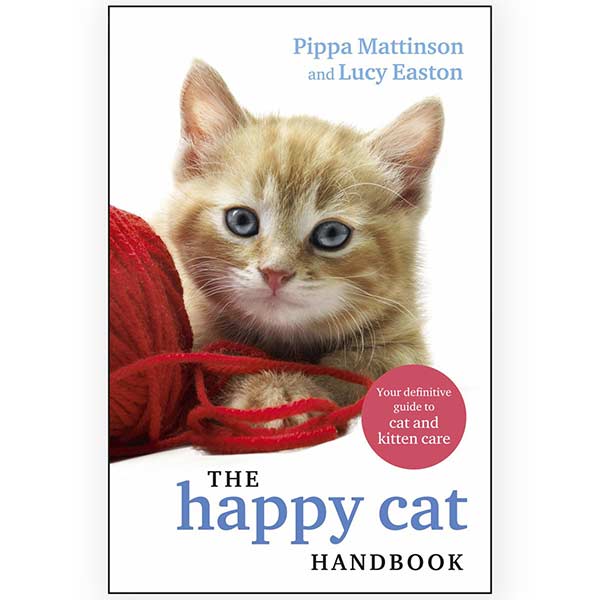 If you have enjoyed your visit to The Happy Cat Site we think you'll love The Happy Cat Handbook.
Written by the founders of this website including the author of the hugely successful Happy Puppy Handbook, it's packed with cat care information and fascinating cat facts.
Grab your copy today!