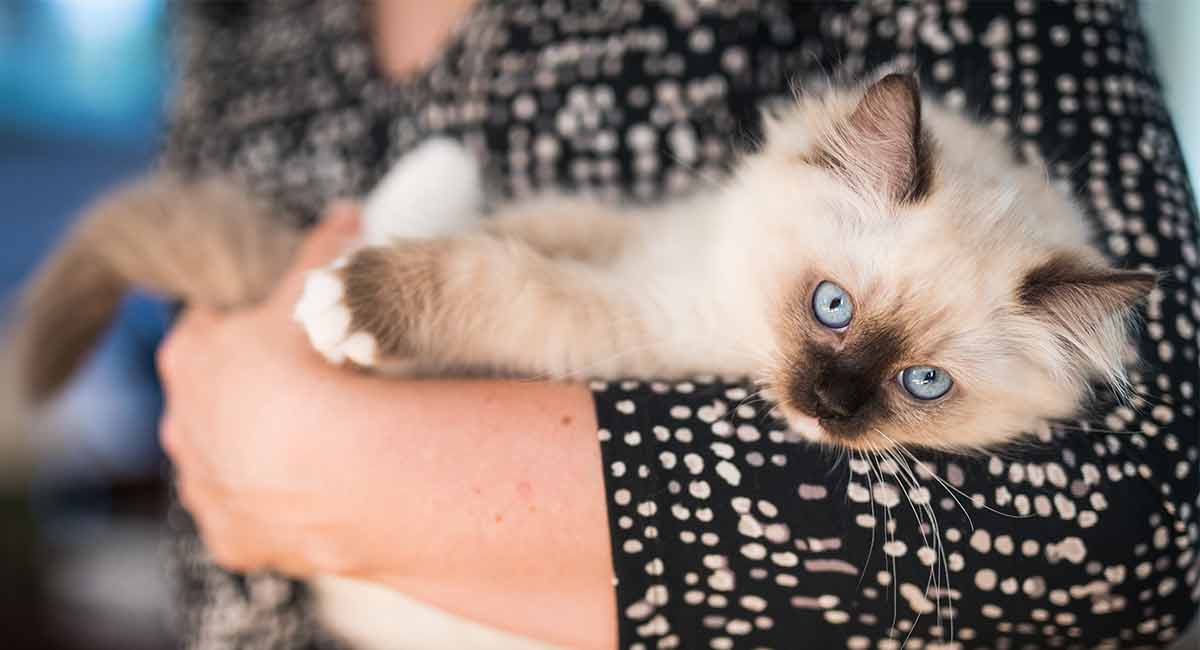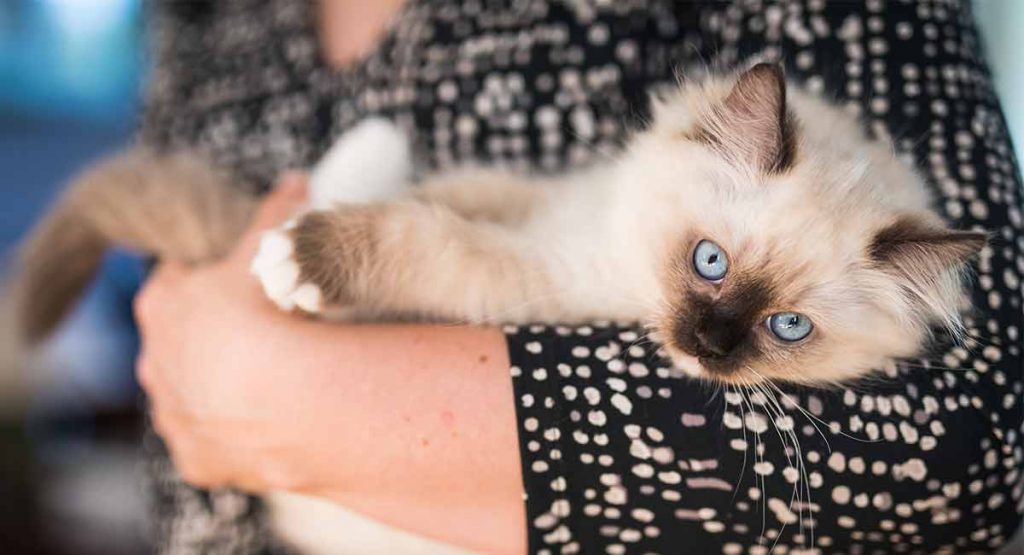 Ragdoll cats are certainly a distinctive breed, but how big are Ragdoll cats?
Ragdolls are a relatively recent breed, founded in the 1960s and registered by the Cat Fanciers' Association as recently as 1993. You can read more about Ragdolls in our complete guide to Ragdoll cats.
A pedigree breed, they're also becoming an increasingly popular choice as a family friendly cat.
Before choosing to add a Ragdoll to your family, there's a few questions to answer.
In addition to how to select a reputable breeder or what age to bring your kitten home, you may have been wondering, "Exactly how big are Ragdoll cats?"
Differences between Ragdoll cats and other breeds
Ragdoll cats do have some clear differences from other breeds, which is in part what makes them so popular.
The stunning blue eyes, calm natures, and the soft coats of Ragdoll cats make them a popular choice.
Ragdolls are intelligent and respond well to being trained using positive reinforcement.
As a breed, they are generally very laid back and relaxed, even when being carried. It's thought that this is one of the reasons for their name.
Ragdoll cat size
One big difference is the Ragdoll size, and we're going to take a look at that in a bit more detail in this article.
First, let's take a look at the weight and size of an average cat, and then we'll see how the Ragdoll cat weight and size compares.
Average cat size and weight
The average domestic cat will be around 20 to 25 cm in height, with a weight of around 10 pounds.
Where your cat falls within this range will depend on their breed.
At 12 weeks old, the age many go to their new homes, kittens will weigh around 3 pounds.
Now that we've got that covered, let's look at Ragdoll cat sizes, from kittens to fully grown adults.
Ragdoll Kittens
While some families take their kittens home at 8 weeks, many dealers of pedigree Ragdolls prefer to wait until kittens are 12 weeks old.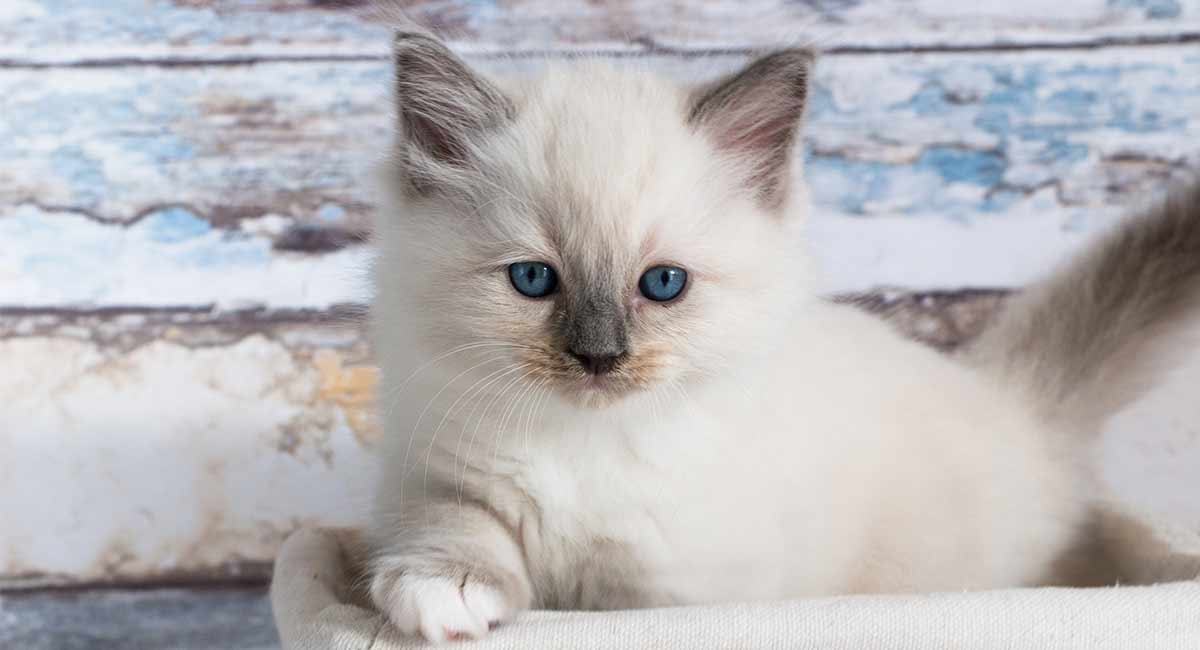 By this point, kittens are no longer reliant on their mothers and usually settle in well with their new families.
Ragdoll Kitten Weight
At 8 weeks old, a Ragdoll kitten will likely weigh between 1 pound, 13 ounces and 2 pounds, 3 ounces.
By 12 weeks, this has increased to the range of 3 to 4 pounds.
So, while they're not dissimilar to other kittens at this stage, you'll find your Ragdoll will mature to be taller and heavier than the average domestic cat.
At 5 months of age, many Ragdoll kittens have a period of peak growth, so be prepared to increase their food during this time.
After this, their growth will start to slow down.
As a rough guide, your Ragdoll kitten should ideally gain one pound for each month of their life, up until they are 12 months old.
Ragdoll Cat Weight
The Ragdoll Fanciers Club International suggest that mature adult male Ragdolls will weigh between 15 to 20 pounds, with females weighing around 5 pounds less than this.
The average weight of a Ragdoll cat is around the 15 pound mark.
Bear in mind that this is a slow-maturing breed, so it may take your cat up to 4 years to reach full Ragdoll weight.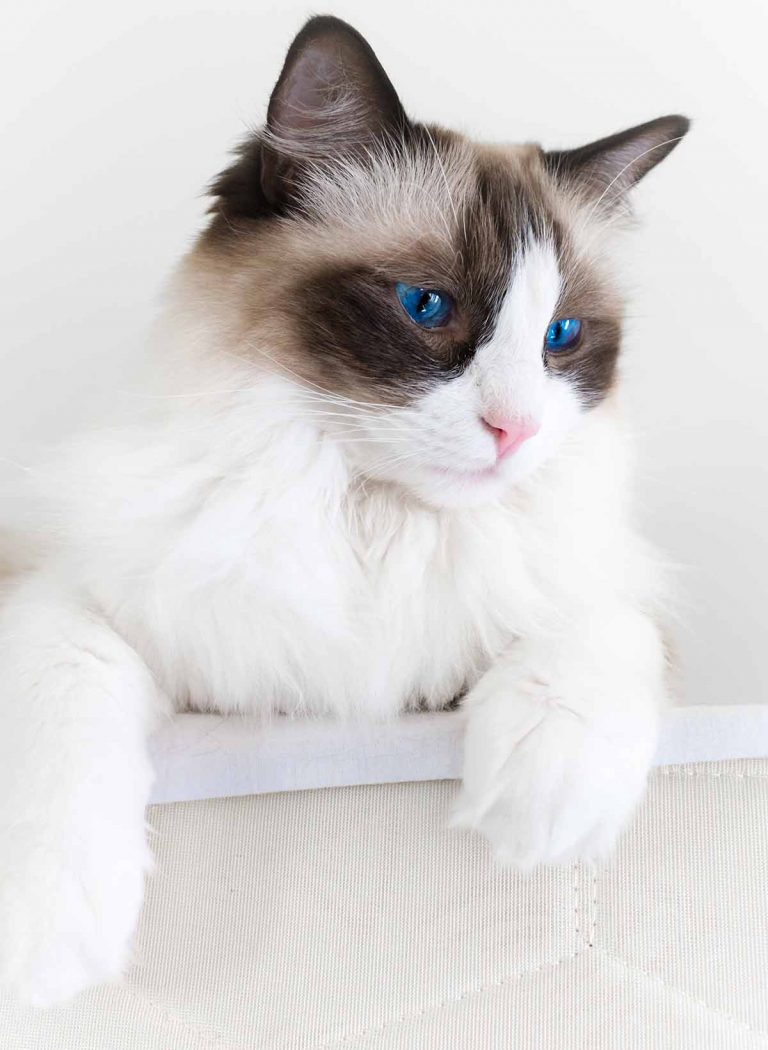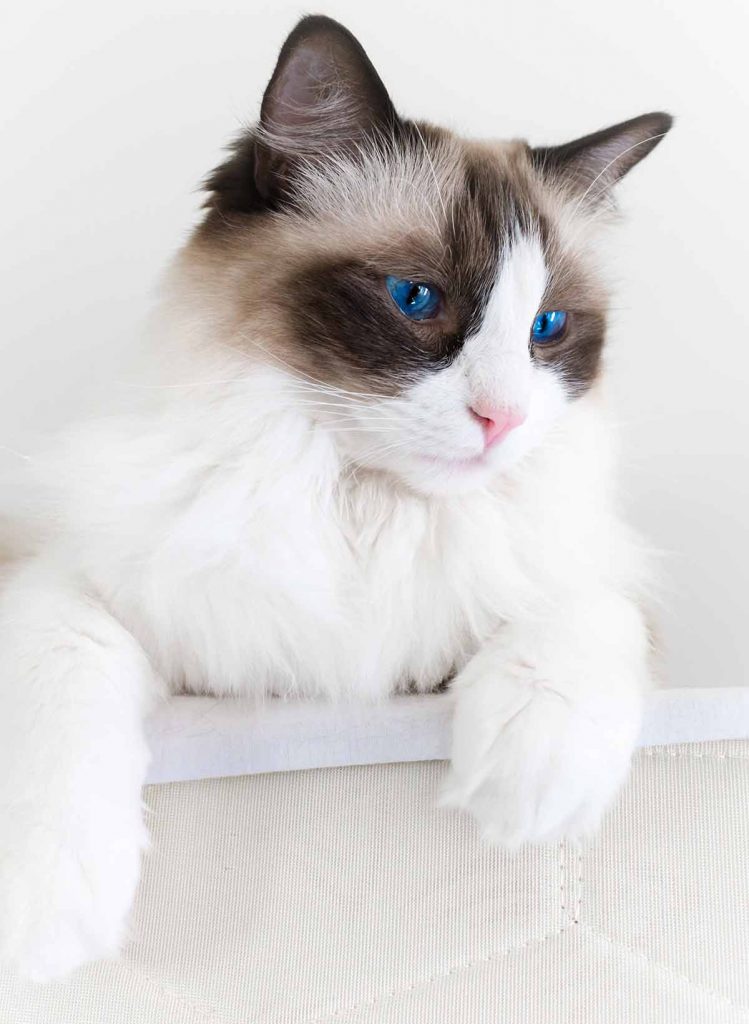 Ragdoll Cat Height
How big are Ragdoll cats when it comes to height?
The average height of an adult male Ragdoll cat will usually be in the range of 40 to 66 cm.
Females tend to be slightly smaller, with a height of 38 – 58 cm.
If you have a large Ragdoll cat at the far end of the scale, then you certainly have an imposing member of the family!
Most cat breeders say that, depending on their breed, kittens stop growing anywhere from 8 to 16 months.
Here, Ragdoll cats are quite different. As a breed, Ragdolls tend to reach their full adult size when they are 4 years old.
How Big Are Ragdoll Cats?
So, we now know that Ragdolls as a breed are significantly larger than your average domestic cat.
In fact, they're classed as one of the larger breeds, along with Maine Coons, Savannah cats and Bengal cats.
Do you have a Ragdoll cat, and if so, how big did they grow? Let us know in the comments!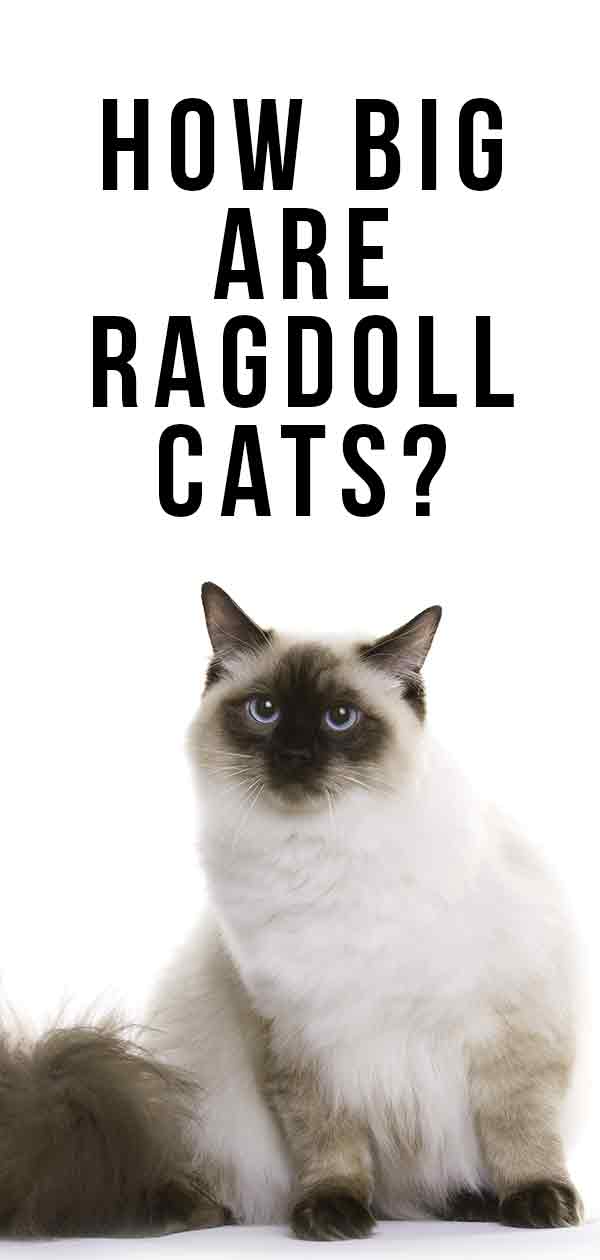 References and Further Reading
The Ragdoll Fanciers Club International. Description of the Ragdoll.
The British Ragdoll Cat Club. Breeding Guide.
The Happy Cat Site. 12 Week Old Kitten – A Complete Guide.
The Happy Cat Site. Ragdoll Cats – A Complete Guide.
Annie Many. Size and Weight of Ragdoll Cat.
The Happy Cat Site. When Do Cats Stop Growing?