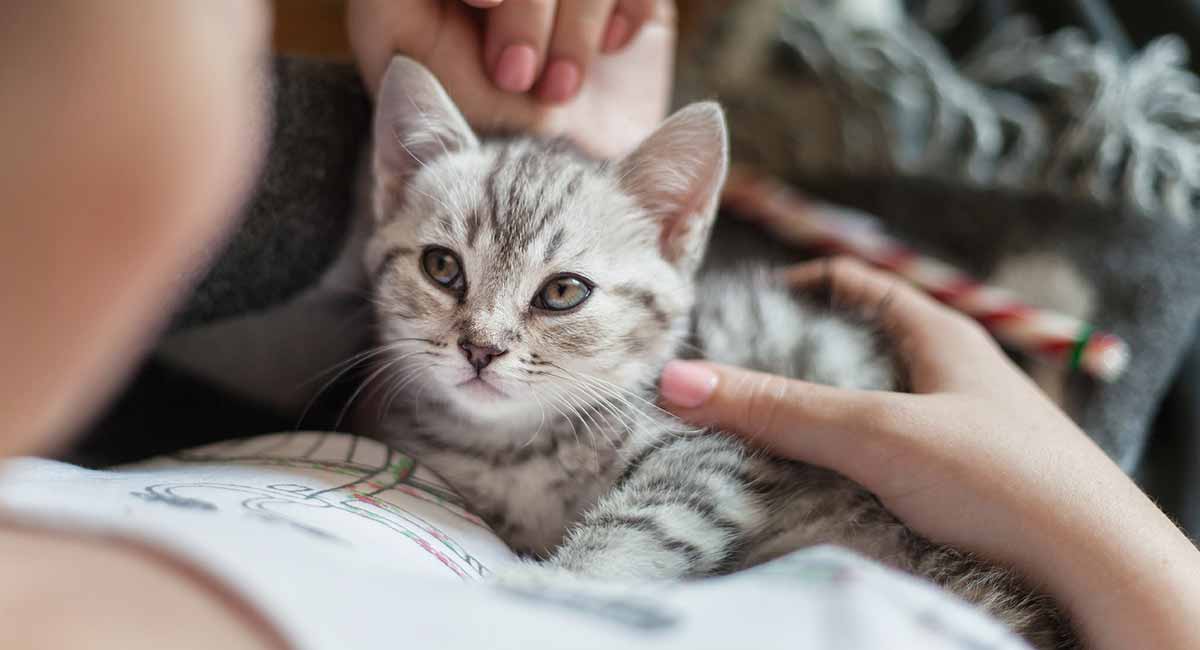 It can be hard to find an outlet to express yourself these days, but naming your cat something totally unique and creative is a surefire way to add something a bit whacky to your life without going overboard. I've always been stuck in a rut of traditional or classic names when it comes to pets, but this year i'm branching out of the box and into a whole new zone of off brand ideas. Today I'll share some cool ways to come up with unique female cat names that don't just sound great, but that your kitty will love too.
Contents
A great way to pick something that noone else has thought of is to choose an area that appeals to you personally. If you've got a fringe hobby or love an old school series, that's a great place to dive into for inspiration.
Gemstone Names
One great way to find unique female cat names is gemstone names. Whether you pick one based on birth month or qualities, they're imaginative options! Gemstone names are popular across the ages. Some may seem "old-fashioned." But they never really go out of style.
January (Garnet). Trustworthy friends.
February (Amethyst). Temperance and a balanced mind.
March (Aquamarine). Youth, hope and good health.
April (Diamond). Courage and everlasting love.
May (Emerald). Beauty, wisdom, patience, and growth.
June (Pearl). Purity and joy.
July (Ruby). Good fortune, love and health.
August (Peridot). Magical powers and influence.
September (Sapphire). Protection, loyalty, and trust.
October (Opal). Good luck.
November (Topaz). Healing and warmth.
December (Zircon). Honor and wisdom.
Unique Flower-Inspired Female Cat Names
Many flowers have their own unique meaning. They can make very unusual female kitten names and different cat names for your one-of-a-kind feline! Check out these floral monikers and their meanings!
Orange Blossom. Loveliness.
Camellia. Destiny.
Chrysanthemum. Honesty.
Cornflower. Blessing.
Daffodil. New beginnings.
Daisy. Innocence.
Lily of the Valley. Sweetness.
Sweetpea. Pleasure.
Lavender. Devotion.
Lilac. First love.
Pansy. Thoughtfulness.
Goldenrod. Encouragement.
Violet. Loyalty.
White Clover. Remembrance.
Jasmine. Sweet love.
Bluebell. Kindness.
Lotus. Purity.
Edelweiss. Courage.
Ivy. Friendship.
Unique Color-Based Female Cat Names
Did you know that Pantone sets the industry color standard each year? They choose a "color of the year." They also select a full color palette to complement it. In contrast, it's quite unlikely that your cat will have a fur color to match. But that doesn't mean that these colors can't "sound" just like your kitty's personality!
Here are some different cat names female cat folks will love. These are based on even more popular Pantone colors from years past. My favorite in this list is Marsala!
Cerulean Blue.
Fushia Rose.
Aqua Sky.
Tigerlily.
Chili Pepper.
Blue Iris.
Mimosa.
Honeysuckle.
Tangerine Tango.
Radiant Orchid.
Marsala.
Ultra Violet.
Arcadia.
Niagara.
Flame.
Primrose Yellow.
Frosted Almond.
Holly Berry.
Serenity.
Nimbus Cloud.
Famous Athletes
Have you noticed that cats are simply amazing athletes? Due to their very nature, each one has a great combination of grace and power. Likewise, these famous female athletes are pretty amazing too! So, if you can sense a similar spirit in these names, good news! They might just be the type of unique female kitten names you've been looking for!
Danica (Patrick). Race car driver.
Billie Jean (King). Tennis.
Ronda (Rousey). MMA fighting.
Gabby (Douglas). Gymnastics.
Jackie (Joyner-Kersey). Long jump.
Serena (Williams). Tennis.
Venus (Williams). Tennis.
Mia (Hamm). Soccer.
Bonnie (Blair). Speed skating.
Nancy (Lopez). Golf.
Wilma (Rudolf). Running.
Dara Grace (Torres). Swimming.
Leila (Ali). Boxing.
Anna (Kournikova). Tennis.
Geena (Davis). Archery.
Hope (Solo). Soccer.
Monique (Lamoureux). Ice hockey.
Maya April (Moore). Basketball.
Yelena (Isinbayeva). Pole vaulting.
Gisele (Marvin). Ice hockey.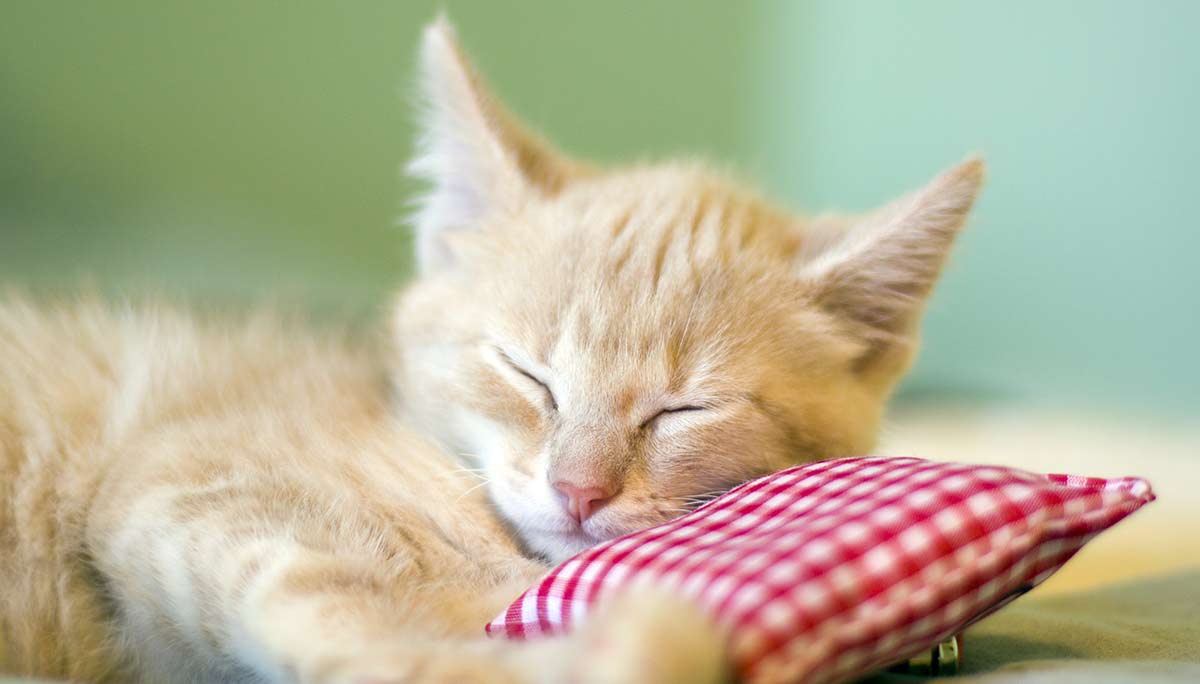 Cute Girl Cat Names
Unique cat names are all about diversity. So they run the gamut from distinguished to adorable. That's what makes them so perfect for every unique kitten out there! Some cats are just heart-meltingly cute and cuddly. So these cute unique girl cat names just may fit your sweet cat's personality like a glove!
Popsicle.
Paisley.
Tiny Tina.
Little Kit.
Cuddle Bug.
MeiMei.
Candycane.
Kimmy.
Kiwi.
Honey Graham.
Brie.
Penny.
Biscuit.
Butterfly.
Zoe Grace.
Felicity.
Pixie Kitty.
Raisin.
Snow White.
Tia Maria.
Taking To The Sky
Cats love birds — maybe a little too much, sometimes! Still, some of these names make beautifully unique names for a kitten. And if there is anything more ironic than naming your feline after a bird, we haven't heard of it yet!
Robin.
Starling.
Catbird.
Sparrow.
Dove.
Flamingo.
Magpie.
Blackbird.
Raven.
Turkey.
Canary.
Wren.
Chickadee.
Jay.
Mousebird.
Sparrowhawk.
Oriole.
Myna.
Passerine.
Guinea.
Star Sign Unique Female Cat Names
Are you into star signs? Not everyone is. And that's okay. But they might be useful for more than meets the eye. You can even get some great unique female cat names ideas by learning about your kitty's birth month sign! My cat was born in February, so she could have been called Marina!
Aries. (March 21-April 19) the Ram. "Aria"
Taurus. (April 20-May 20) the Bull. "Bovi" (for "bovine")
Gemini. (May 21-June 20) the Twins. "Gemini"
Cancer. (June 21-July 22) the Crab. "Snow" (a species of crab)
Leo. (July 23-August 22) the Lion. "Lea"
Virgo. (August 23-September 22) the Virgin. "Virga"
Libra. (September 23-October 22) the Scales. "Libra"
Scorpio. (October 23-November 21) the Scorpion. "Scorpia"
Sagittarius. (November 22-December 21) the Archer. "Archer"
Capricorn. (December 22-January 19) the Goat. "Caprine" (means "goat")
Aquarius. (January 20-February 18) the Water Bearer. "Aquaria"
Pisces. (February 19-March 20) the Fish. "Marina"
Unique Celestial Female Cat Names
Do you love star gazing? The celestial bodies have some of the most beautiful, lyrical and unique names. So one of these names might be perfect as a name for your lady kitty! Because there are so many names based on Greek and Roman gods, those are also places to look!
Mercury.
Venus.
Saturn.
Rhea.
Mimas.
Phoebe.
Europa.
Elara.
Leda.
Ariel.
Miranda.
Cordelia.
Vega.
Capella.
Rana.
Gemma.
Andromeda.
Carina.
Lyra.
Cassiopeia.
Historical Strong Female Cat Names
History is full of strong, brave, amazing women. Maybe one of these names will fit your feminine feline! Not only that, but these names are legendary. In more ways than one! It's a great way to remember the women who played a part in shaping our world. My favorite here, I would point out, is definitely "Amina."
Indira (Gandhi). First Indian Prime Minister.
Cixi. Chinese Empress.
Maria Theresa. Empress.
Hatshepsut. Female Egyptian Pharaoh.
Empress Wu. Sole female Chinese Emperor.
Theodora. Eastern Orthodox church saint.
Lakshmi(bai). "Indian Joan of Arc."
Joan (of Arc). French Roman Catholic saint.
Cleopatra. Final Egyptian Pharaoh.
Zenobia. Syrian queen of Palmyra.
Florence (Nightingale). Nursing pioneer.
Grace (Hopper). National Medal of Technology winner.
Jeanne (de Clisson). The Lioness of Brittany.
Amina. Nigerian queen.
Liliuokalani. Last native ruler of Hawaii.
Veleda. German military prophet.
Umbricia Fortunata. Roman business manager.
Mirabai. Indian poet and mystic.
Helena (Rubenstein). American business executive.
Billie (Holiday). "First lady of the blues."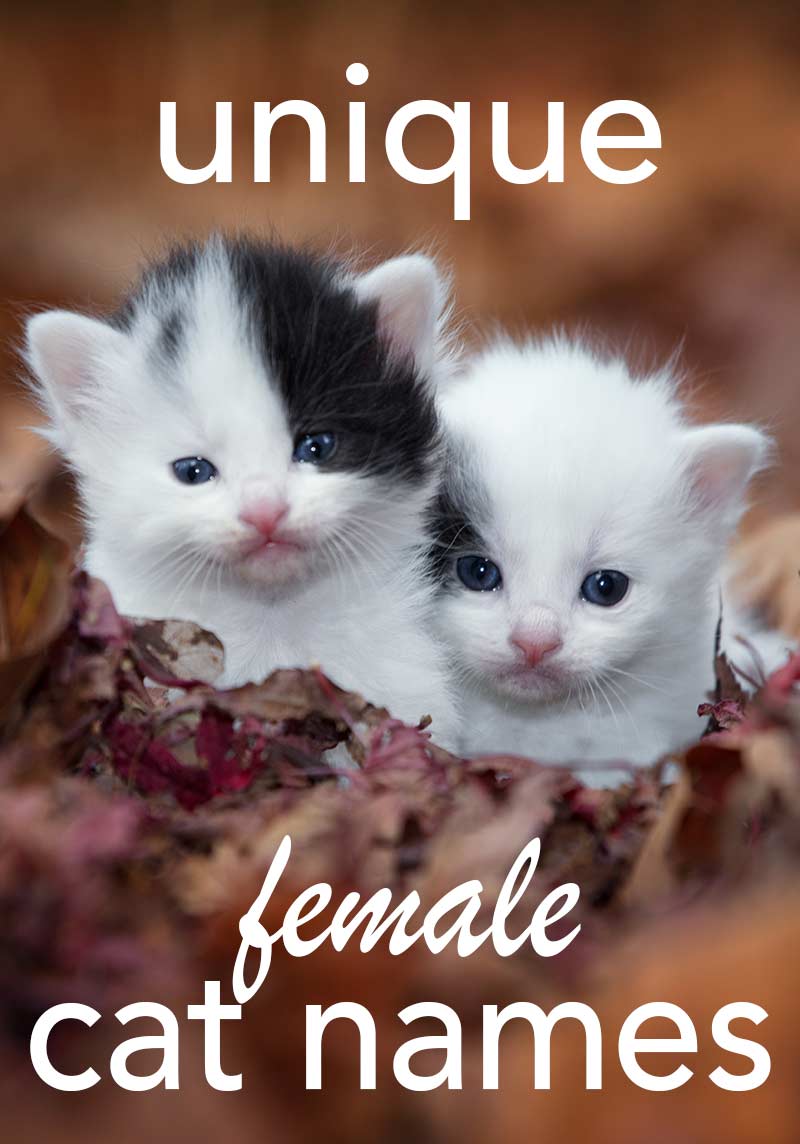 Female Leader Cat Names
Here are some more women who are key figures from history. These uncommon girl cat names honor the legacy of powerful female leaders! Since history is such a valuable source of naming inspiration, take a look at these. Remember, a little research goes a long way!
Marie (Curie). Cured polio.
Toni (Morrison). First African American writer to win the Nobel Prize.
Sally (Ride). First female astronaut.
Amelia (Earhart). First female pilot to cross the Atlantic on a solo voyage.
Maya (Angelou). Presidential Medal of Freedom-winning poet.
Jane (Goodall). World famous primatologist.
Rosa (Parks). Activist who launched the nationwide civil rights movement.
Nellie (Bly). Pushed the boundaries for all women journalists.
Aretha (Franklin). "Respect" singer.
Noor "Nora" Inayat Khan. Female spy who helped bring down Nazism.
Alice (Paul). Strategist behind women gaining the right to vote.
Isabella. This Queen of Spain and her husband united Spain.
Clara (Barton). Founder of the American Red Cross.
Hazel (Johnson). Born a slave and only 19th century female U.S. Army soldier.
Annie (Oakley). Sharpshooter.
Leola (N. King). First female traffic cop.
Mourning Dove. First published Native American female author.
Maud (Wagner). First famous female tattoo artist.
Laura (Ingalls Wilder). "Little House on the Prairie" author.
Jackie (Mitchell). Female teen pitcher who struck out Babe Ruth.
Fierce Female Cat Names
Do you feel like your cat just wants to pounce on everything? Some lady cats are all elegance and grace, but others are fiery and fierce. So if your cat is the latter, you might find a match with one of these fiercely unusual female kitten names!
Lucy (Liu). "Charlie's Angels" star.
Pink. World Music Award-winning artist.
Queen Bey(once). "Lemonade" artist.
Bad Girl RiRi (Rihanna). Best-selling artist.
Lupita (Nyong'o). Kenyan Academy Award-winning actress.
Vera (Wang). Bridal fashion designer.
Misty (Copeland). First African American American Ballet Theater principal.
Emma (Watson). "Harry Potter" actress.
Adele. Grammy Album of the Year award-winning artist.
Lena (Dunham). Creator of hit series "Girls."
Alicia (Keys). Best R&B Album Grammy award-winning artist.
Selena (Quintanilla-Perez). "Queen of Tejano Music."
Lil Kim. Platinum award-winning rapper.
Sia. Smash hit singer/songwriter.
America (Ferrara). "Ugly Betty" star.
Shakira. Best-selling Colombian singer.
Hayley (Kioko). "Scooby Doo" star.
Scarlett (Johansson). "Lucy" star.
Ziyi (Zhang). "Crouching Tiger" star.
Lynda (Carter). Original "Wonder Woman" star.
Female Literary Characters
Ever since I named my cat Vassya, I've loved choosing offbeat literary references for names. For one thing, it's almost guaranteed you won't find other cats with these same names! Since literature is so extensive, it gives us a great grounds for naming inspiration!
Eowyn. ("The Lord of the Rings")
Scarlett. ("Gone With The Wind")
Matilda. ("Matilda")
Hester. ("The Scarlet Letter")
Eponine. ("Les Miserables")
Beatrice. ("Much Ado About Nothing")
Trillian. ("The Hitch Hiker's Guide to the Galaxy")
Elphaba. ("Wicked")
Clarice. ("The Silence of the Lambs")
Ramona. ("Ramona And Beezus")
Unique Female Cat Names
Our pets are our best friends. As long as they live, they will remain so. So few moments in life are as special as the day you bring your kitten to her new "forever" home! Choosing a name, though, is rarely easy. But it is important! Especially so when your cat is special. So I hope you have found inspiration and ideas in this list of unique female cat names!
What's your cat's name? We'd love to hear your own ideas for cat names. Let us know in the comments below!