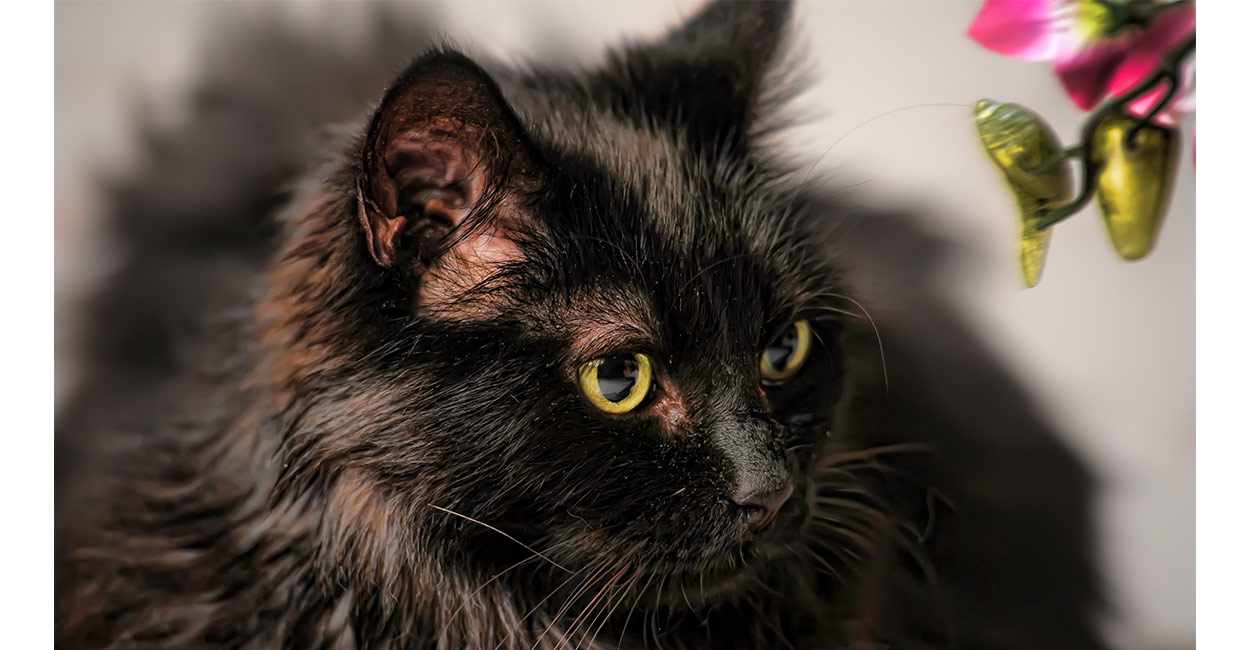 Have you ever met a dark and mysterious Chantilly cat, a.k.a. a Chantilly Tiffany? I'll bet you haven't, because this ill-fated breed is as good as extinct! And yet people continue to search for Chantilly kittens for sale, wonder what the personality will be like, and how big it will grow. The Chantilly cat might be THE most sought-after extinct pet that people don't realise has gone for good. So why are people still looking and why am I writing about a cat you can't buy? Because it's really interesting, and I don't want you to end up on a disappointing wild goose chase.
Contents
What is the Chantilly Tiffany cat?
The Chantilly cat has a backstory worthy of a Hollywood film. Alas, as we shall see, there are very few first hand records about them left. So everything we think we might know comes from second hand evidence which is prone to gaps and inconsistencies!
The first Chantilly cat breeders
Where: New York
When: 1960s and 1970s
We know the Chantilly cat starts out in 1960s New York, with a professional breeder called Jennie Robinson and two longhaired chocolate-colored cats called Thomas and Shirley. In some versions of the story, Robinson bought Thomas and Shirley at an estate sale following the death of a wealthy New York socialite.
Others believe it was a regular garage sale, and in some versions Thomas and Shirley were actually left at a petshop where Robinson found them. History is equally muddled on how closely Thomas and Shirley might have been related, but nonetheless, they go on to have kittens.
Lovely fluffy chocolate kittens, and all identical.
In the 1970s, Robinson manages to persuade the American Cat Association (a cat registry of the period) to accept Thomas, Shirley and their descendents onto their register, with the uninspiring name Foreign Longhair.
But later in the decade, Ms Robinson decides not to breed any more fluffy chocolate Foreign Longhairs.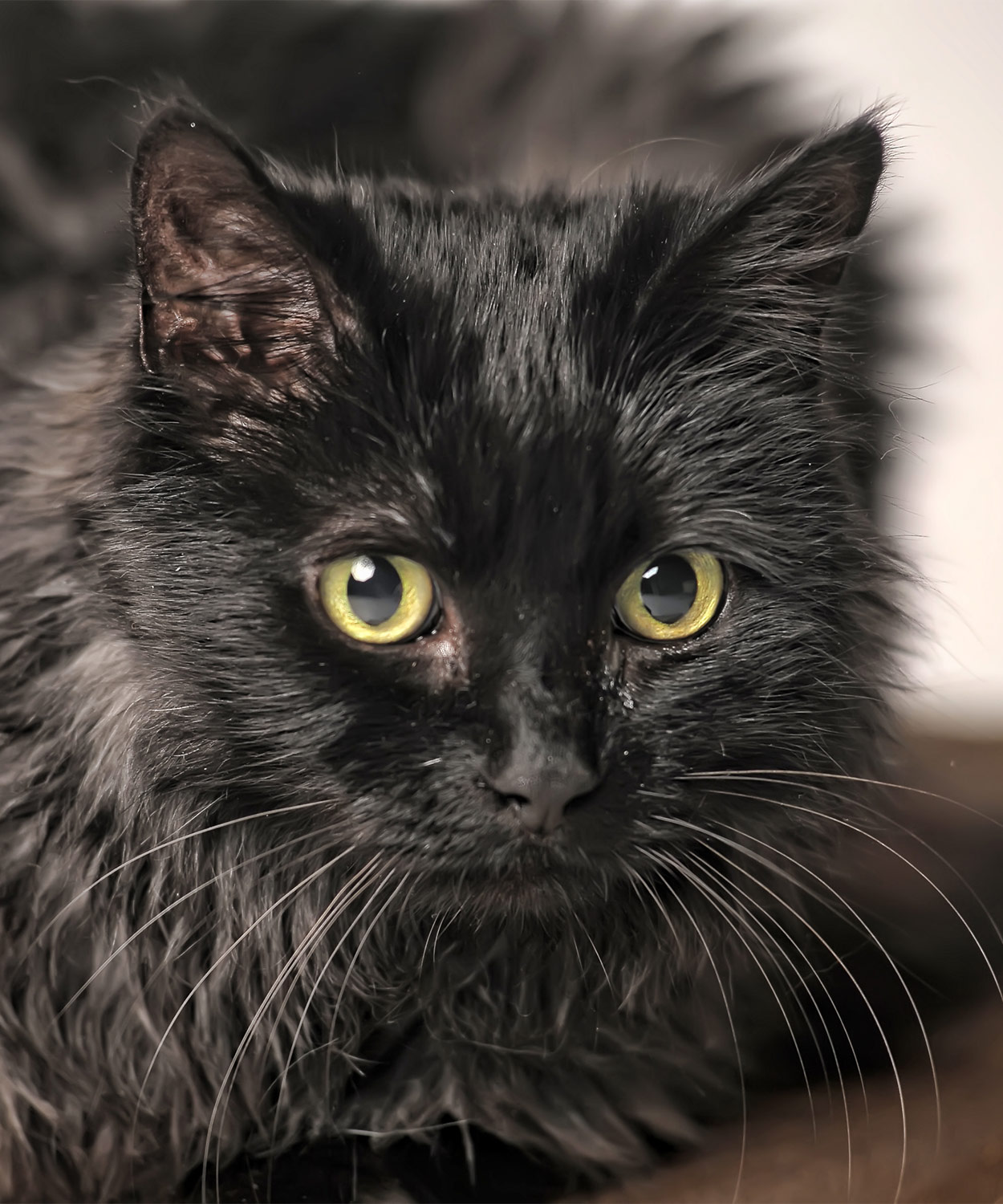 Saving the Chantilly cat – The first attempt
Where: Florida
When: 1970s and 1980s
When Robinson decides to stop breeding her fluffy brown cats, she sell the remaining kittens to a breeder of Burmese cats in Florida, called Sigyn Lund.
First job: make them sound more appealing.
Thus, Foreign Longhair is changed to Tiffany, (reportedly after a classy hotel nearby). Sadly, the re-christened Tiffany cats don't stay on the ACA's books for much longer.
Due to dwindling numbers, they are de-registered, and they all lose their pedigree status. Without a proper name and status of their own, Lund starts advertising her fluffy chocolate kittens as Longhair Burmese instead.
In 1979, The International Cat Registry agrees to re-register the Tiffany breed, in their Burmese cat section. Things are looking up again, but not for long.
Set back #1
As it happened Lund never crossbred her Burmese and Tiffany cats.
But following a fateful phone call between Lund and a book researcher called Joan Bernstein, two cat handbooks are published in the late 1980s which mistakenly claim Tiffany cats were exactly the result of crossing Burmese cats with Persian or Himalayan cats from the UK.
Is it false advertizing or human error? No one knows, cat fancy chaos ensues, and no one really wants a fluffy chocolate kitten without pedigree papers any more.
So is this the end of the Chantilly cat?
Not even close. They haven't even got that name yet! Let's pick up a parallel thread of the Chantilly Tiffany cat's story a few years earlier, in Canada of all places.
A new generation of Chantilly cat breeders
Where: A farm somewhere in Canada
When: 1973
A pregnant cat who looks just like a Tiffany cat arrives out of the blue at a farm in Canada, and promptly gives birth to a litter of identical fluffy chocolate kittens.
Canadian breeders fall for their charms, but take a more casual approach to preserving the dark chocolate coloring. Now the fluffy kittens start to come in cinnamon, fawn, blue and lilac.
Meanwhile, the Canadian breeders find out about Robinson and Lund's breeding programs, spot the similarity with their own cats. A cat exchange begins, and soon Canada has its own fledgling Tiffany cat population.
Time for another new name: Enter the Chantilly Tiffany cat (at last!)
In 1992, the Canadian Tiffany cat breeders realized that the name of their cat is causing some confusion with the British and Australian Tiffanie cat breeds. Tiffanie cats are an entirely unrelated Asian longhair breed.
So to set them apart, the Tiffany cat now becomes the Chantilly Tiffany cat, sometimes just called the Chantilly cat. In reality, this does almost nothing to end the confusion. And now it's time for…
Set back #2
Also in 1992, TICA cotton on that the now-Chantilly-Tiffany doesn't have any provable Burmese heritage after all.
The Chantilly breed is deregistered and kicked out of the Burmese class. Once again, the fluffy chocolate cats lose their pedigree status.
Is this the end of the Chantilly Tiffany lifespan?
It's not looking good, but devoted Chantilly cat fans aren't going to let this breed go down without a fight. Despite the change of status, these cats maintain a kind of cult popularity, and in 1994 TICA agree to have them back as a breed in their own right.
At the turn of 21st century, Chantilly Tiffany cats are being bred at a handful of locations in America, Canada, Norway and Germany. But their position feels precarious and interest is dwindling.
By 2003 Amorino Cattery in Illinois is the only Chantilly breeder still operating in the US.
Sometime between now and 2012 we know that TICA once again drop the Chantilly Tiffany from its registry, due to lack of numbers.
And there may have been an attempt to revive the breed by appealing to Havana Brown, Somali, Abyssinian and Nebelung cat breeders for possible outcrosses. Then, in 2012, the Amorino cattery and all of its archives are destroyed by a fire.
The last Chantilly Tiffany cats
With no breeders left in the U.S., things are bleak once more for the Chantilly Tiffany cat. In September 2012 a male Chantilly called Frosty who survived the fire at the Amorino Cattery makes the long journey to Norway to live with a Nebelung breeder called Norma.
We know a bit about Norma's efforts to revive the the Chantilly breed from a blog she kept at the time. Apparently Frosty was not impressed by Nebelung females, and only one kitten was ever born – a female called Acey.
Norma also writes that Chantilly cat health had been left in a poor condition, and their immune system was poor (presumably due to inbreeding within a dwindling population).
In 2015 Frosty was diagnosed with cancer and had to be put down. In the same year, with no breeding prospects left, Norma decided to have Acey spayed and ended her Chantilly Tiffany breeding program.
That's a lot of history, but what does it tell us?
The history of domestic cats is full of plucky breeds gradually coaxed into existence from a single cat (like the American Curl), or rescued from the brink of extinction by one passionate breeder with a burning vocation (like the Havana Brown).
And the Chantilly cat came so close to joining them. But with no breeders, no breeding program, and no records of where the last Chantilly Tiffany kittens found their forever homes, this unlucky breed is now considered extinct.
The breed today
That means I can't buy a Chantilly cat today, right? But the thing is, at the time of writing, if I do a quick internet search for "chantilly kittens for sale", I get results!
Litters near me, with a Chantilly Tiffany cat price from the suspiciously low, to the eyewateringly high. There are also plenty of Chantilly cat breed reviews on other websites, with details of the Chantilly cat personality, and Chantilly cat health.
How come? And if you meet find a breeder who also claims to have these cats, how can you sort the Chantilly cat facts from the Chantilly cat fiction?
Chantilly cat facts
The Chantilly Tiffany cat breed has left a legacy of confusion. But these Chantilly cat facts we know for sure. Whilst at the time of writing (2018) it is conceivable that Chantilly cats from the closed breeding programs are still alive, their numbers are vanishingly rare.
Only half of them are females, and the proportion of those not spayed and still young enough to bear kittens is tiny. The closest Chantilly ancestor a kitten might have now is, perhaps, a grandparent. So how are kittens still being identified as pedigree Chantilly, or half pedigree Chantilly?
Busting some Chantilly cat myths
Firstly, no breed registries recognize the Chantilly cat breed anymore. This means new kittens can't be registered, and previously registered cats have lost their pedigree status.
But a cat is worth as much as someone is willing to pay for it, and some cats have more perceived value because they are pedigree animals, or because they are rare.
In 2013 the former owner of the Amorino Cattery launched a social media campaign against a Canadian breeder calling himself "The King of Siam" who was selling fake pedigree Chantilly kittens.
Sadly, some people will tell lies and make up facts about their kittens to command higher prices. But don't be duped into thinking you can buy a pedigree Chantilly cat.
Beware the black Chantilly cat
Observers have noticed (and my quick foray into looking for Chantilly kittens appears to bear out) that some people might mistake "chantilly" for a simple adjective meaning "black and fluffy".
Sometimes it might be an innocent mistake, and sometimes it might not be. If you see a black Chantilly cat for sale, it's a dead give away that they are not Chantilly at all.
Know your Tiffany from your Tiffanie
Another source of confusion, is the similarity between the Chantilly Tiffany name, and the Tiffanie breed. This could well be a genuine mistake in many cases.
Tiffanie is actually an unofficial name for the Asian longhair in the UK. But, spelling Tiffanie with an -ie does not come naturally to Brits, and these cats are often described as Tiffany cats as well.
In most cases, only approaching the breeder will settle whether their Tiffany kitten or Tiffany crossbreed is part Chantilly-Tiffany, or part Asian longhair.
Will the Chantilly cat breed ever make a come back?
Who knows? This cat appeared out of nowhere, twice! Maybe it will do it again. In the meantime, the unexpected and fascinating tale of the Chantilly cat breed is an interesting contrast to the triumphant breed stories we more usually write about.
We'd love to hear your first hand experiences of this enigmatic breed – please share them in the comments section below!