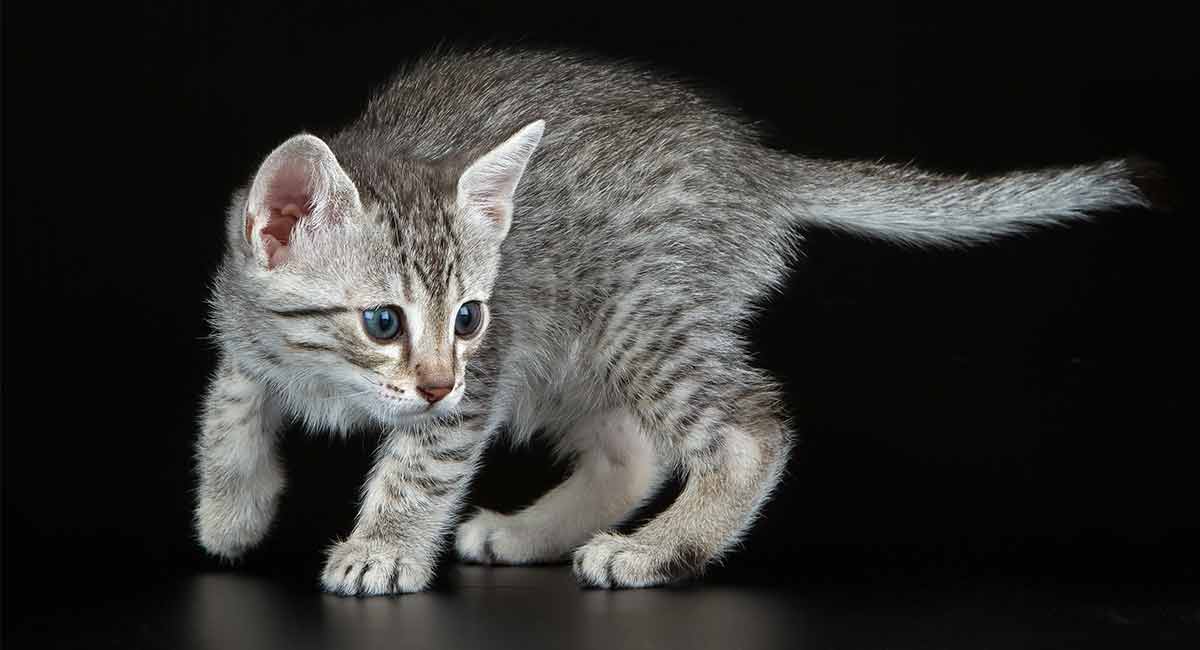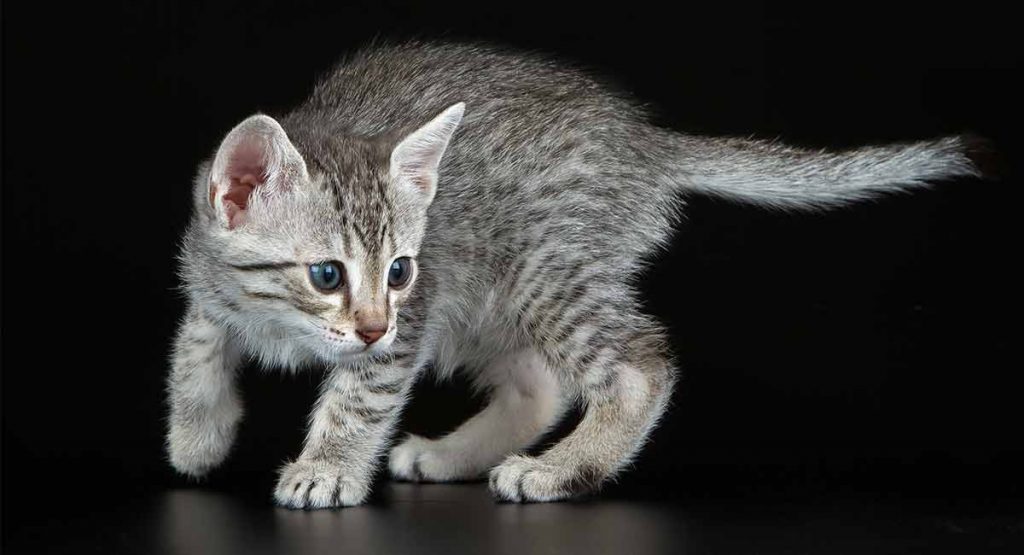 If you are interested in the exotic Egyptian Mau cat breed, then you probably have some questions about the Egyptian Mau lifespan, as well as any health issues common to the breed.
How long will the average Egyptian Mau live, and what health factors might affect this cat's longevity?
In this article, we'll discuss the Egyptian Mau lifespan, including what owners need to know about inherited health conditions, and how to help your Mau live a long and happy life.
Before we get started, here's a brief overview of the beautiful Egyptian Mau!
The Egyptian Mau Cat Breed
Fans of the Egyptian Mau love how much this cat resembles the cats depicted in the art of ancient Egypt.
The Mau was developed by breeding the spotted street cats of Cairo with other domestic short hairs.
The result is a medium-sized, spotted cat with large, round eyes and a friendly, intelligent personality.
That combination of affectionate good looks is appealing, but how long can you expect your Mau to live?
Egyptian Mau Life Expectancy
How long do Egyptian Maus live?
All cats are individuals, and there are many factors, like diet and veterinary care, that can influence longevity.
Generally, cat experts report that the average Egyptian Mau lifespan is between 13 and 16 years.
For comparison, the average lifespan of all cats is around 15 years, and many individuals can live up to 20 years.
Some breeds have shorter lifespans than the Mau. For example, the Manx has a lifespan of 8-14 years.
There are also breeds with longer life expectancies than the Egyptian Mau.
Long-lived breeds include the Siamese (15-20 years) and the Balinese (18-22 years).
Why do some cat breeds have longer lifespans than others? Genetics can play a large role in determining longevity.
Let's take a closer look at how the Egyptian Mau's genetics influence health and lifespan.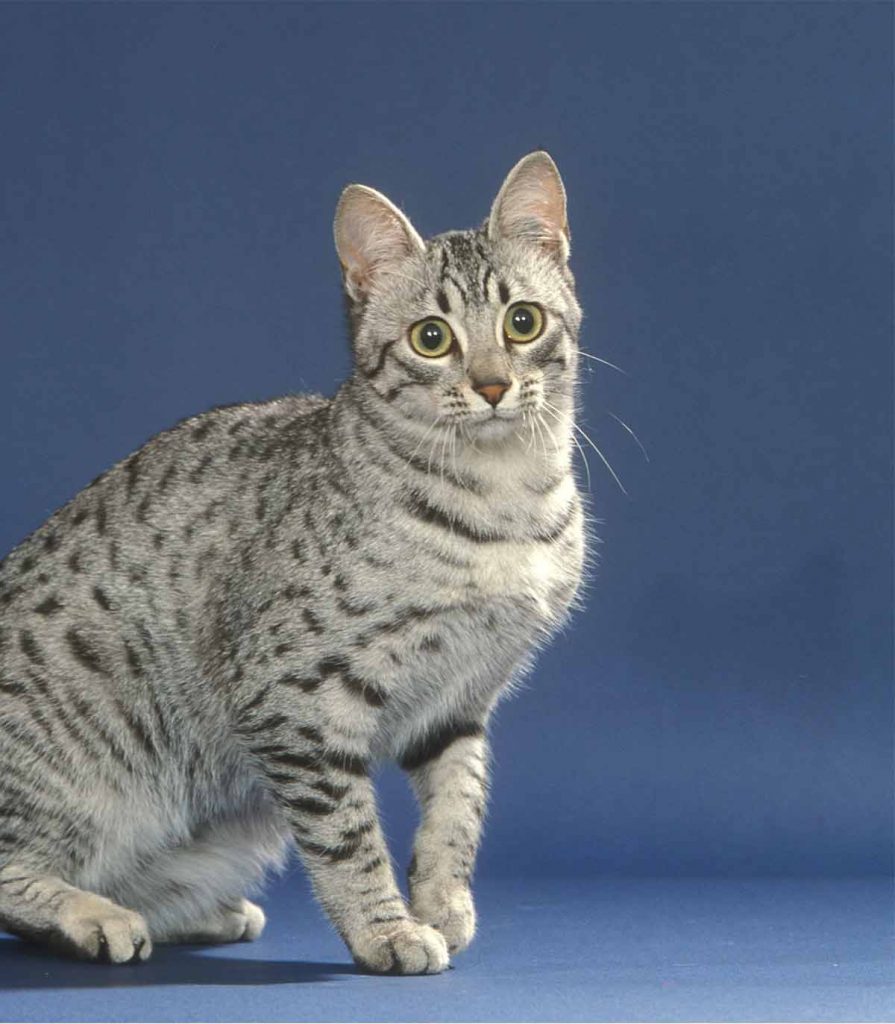 Egyptian Mau Health Problems
According to Egyptian Mau experts, the Mau had a somewhat limited gene pool in the early years of the breed's existence.
Lack of genetic diversity in cats can lead to the inheritance of genetic health conditions from one generation to the next.
In the case of the Egyptian Mau, these health issues included cardiomyopathy (heart disease), luxating patella, dystocia (birthing difficulties), and asthma.
Organized outcrossing efforts with new genetic lines, which began in the 1980s, have led to much better health outcomes for the Mau.
However, there are still a few health problems that can impact the lifespan of your Egyptian Mau.
Pyruvate Kinase Deficiency
Erythrocyte pyruvate kinase deficiency (PK deficiency) is an inherited genetic condition that causes anemia in some cat breeds, including the Egyptian Mau.
Cats with this problem experience weakness, lethargy, weight loss, jaundice, and an enlarged abdomen.
PK deficiency testing is recommended for the Egyptian Mau and a few other breeds.
Tests will tell Mau breeders if a cat is affected, normal, or a carrier.
Be sure to request test results for PK deficiency when you are looking for Egyptian Mau kittens.
Will an Egyptian Mau with PK deficiency have a shorter lifespan?
Sadly, this is a serious disease that can cause death from bone marrow and/or liver failure by 4 years of age.
The only known treatment is a risky (and expensive) bone marrow transplant.
Urolithiasis
Urolithiasis is the formation of crystals (or stones) in the urinary tract.
These crystals can cause pain and difficulty in urination, as well as life-threatening urinary blockages.
Urolithiasis is common in many cats, and certain breeds are prone to specific types of urolith formation. In the case of the Egyptian Mau, the breed is at high risk for the formation of ammonium urate uroliths.
Urate uroliths tend to be more common in purebred neutered males that are 4-7 years of age, with the Mau and a handful of other breeds at elevated risk.
While the genetic marker for this condition has not yet been identified, the very high incidence of the disease in Egyptian Maus suggests a genetic origin.
How does urolithiasis impact Egyptian Mau lifespan?
Cats prone to the formation of stones in the urinary tract should be on a therapeutic veterinary diet designed to prevent urolith formation.
Their litter box habits should be monitored, as immediate veterinary treatment is needed for urinary blockages.
A complete obstruction can lead to death in 3 days.
How Long Do Egyptian Maus Live?
The Egyptian Mau lifespan is between 13 and 16 years.
Verify that your breeder tests for PK deficiency and does not breed cats that can pass on this serious disease.
Egyptian Maus prone to urate stones will need to eat a special diet and be monitored for urination difficulties over the course of their lifetimes.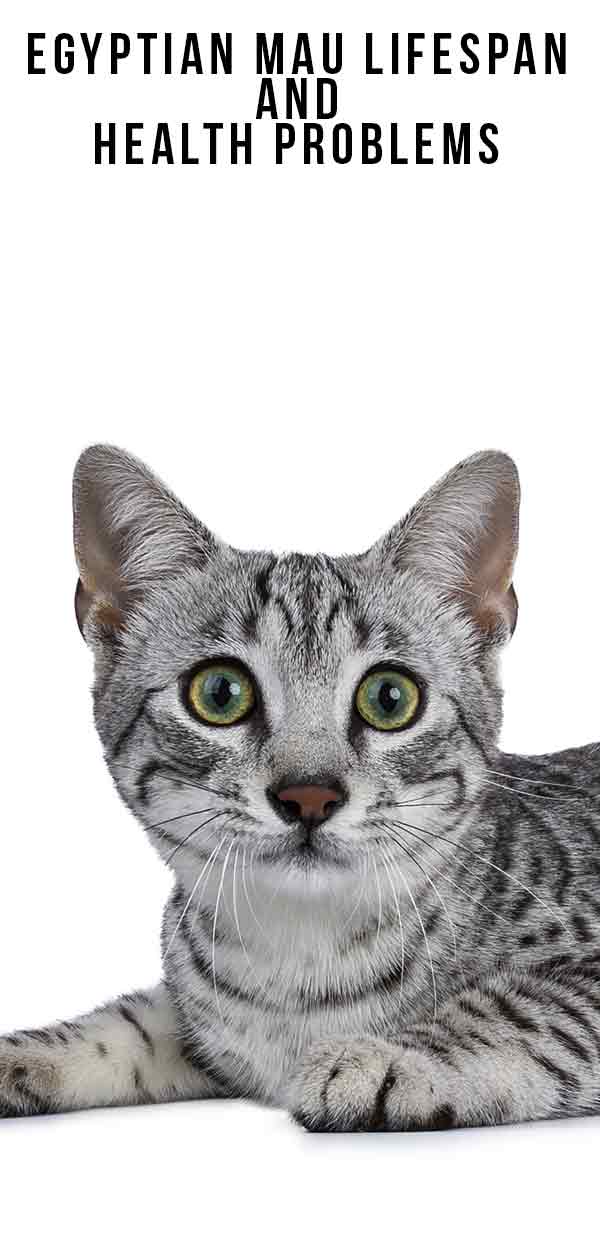 References and Further Reading
Fogle, B. "Egyptian Mau." The Encyclopedia of the Cat, 1997.
The Egyptian Mau. The Cat Fanciers' Association, 2002.
Grahn, R.A., Grahn, J.C., Penedo, M.C.T., et al. Erythrocyte Pyruvate Kinase Deficiency Mutation Identified in Multiple Breeds of Domestic Cats. BMC Veterinary Research, 2012.
Houston, D.M., Vanstone, N.P., Moore, A.E.P., et al. Evaluation of 21 426 Feline Bladder Urolith Submissions to the Canadian Veterinary Urolith Centre (1998–2014). Canadian Veterinary Journal, 2016.
Albasan, H., Osborne, C.A., Lulich, J.P., et al. Risk Factors for Urate Uroliths in Cats. Journal of the American Veterinary Medical Association, 2012.