The Egyptian Mau vs Bengal: the cat battle is on! Are you on the hunt for a wildcat? On the one hand, we have the elegant and sleek Egyptian Mau. On the other, the powerful and robust Bengal. Both of these marvellous mousers have many similar traits, especially their endless energy and love of play. Will you choose the captivating Cheetah-like Mau or are you lured by the Leopard-like Bengal? Today I will share the differences between these beautiful breeds, but also look at the similarities to help you to decide which of these breeds will be a perfect fit for your family.
Contents
Differences in Appearance
A mysterious and ancient breed, the Egyptian Mau is the only domestic cat to boast a naturally spotted coat. From his remarkable dotted fur to his bewitching gooseberry-green eyes, the Mau is eye-catching, to say the least.
Incredibly agile and small to medium in size, the Mau generally weighs about 6 to 14 pounds.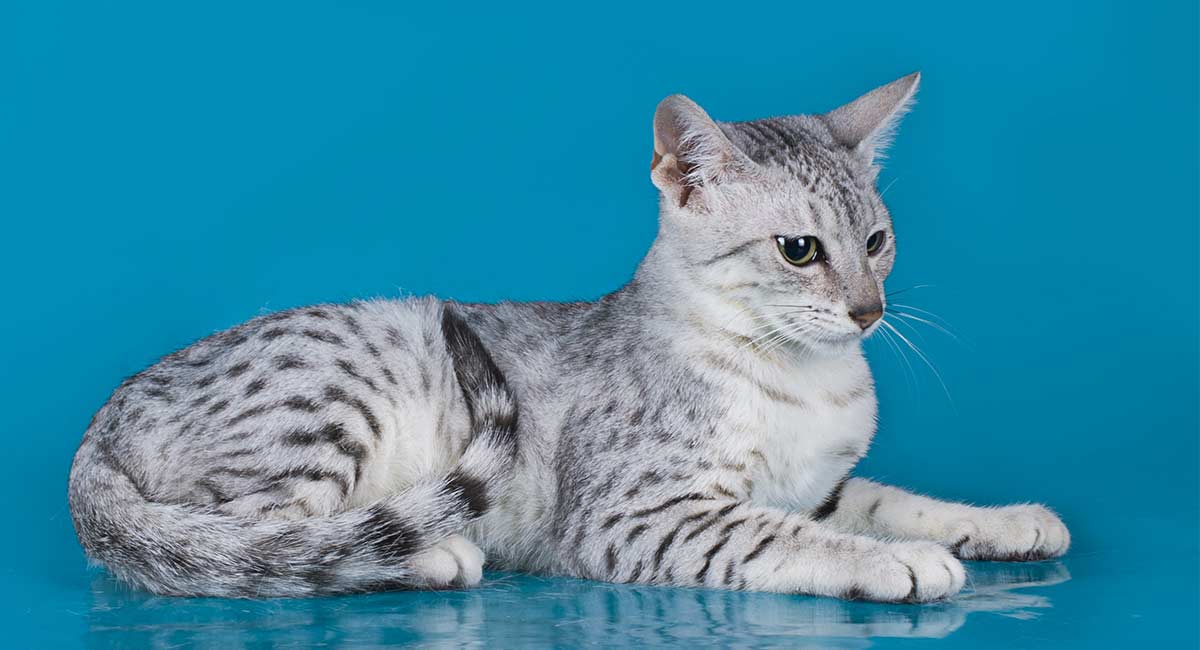 The striking Bengal, on the other hand, is a relatively new breed. Originating in the US, this fine feline is a mix of domestic cat and Asian Leopard.
The Bengal is easily recognized by his glowing golden coat, adorned with leopard-like spots or marbling. Other colors include silver, blue and snow. Size-wise, he is medium to large with a muscular frame, and typically weighs 8 to 15 pounds.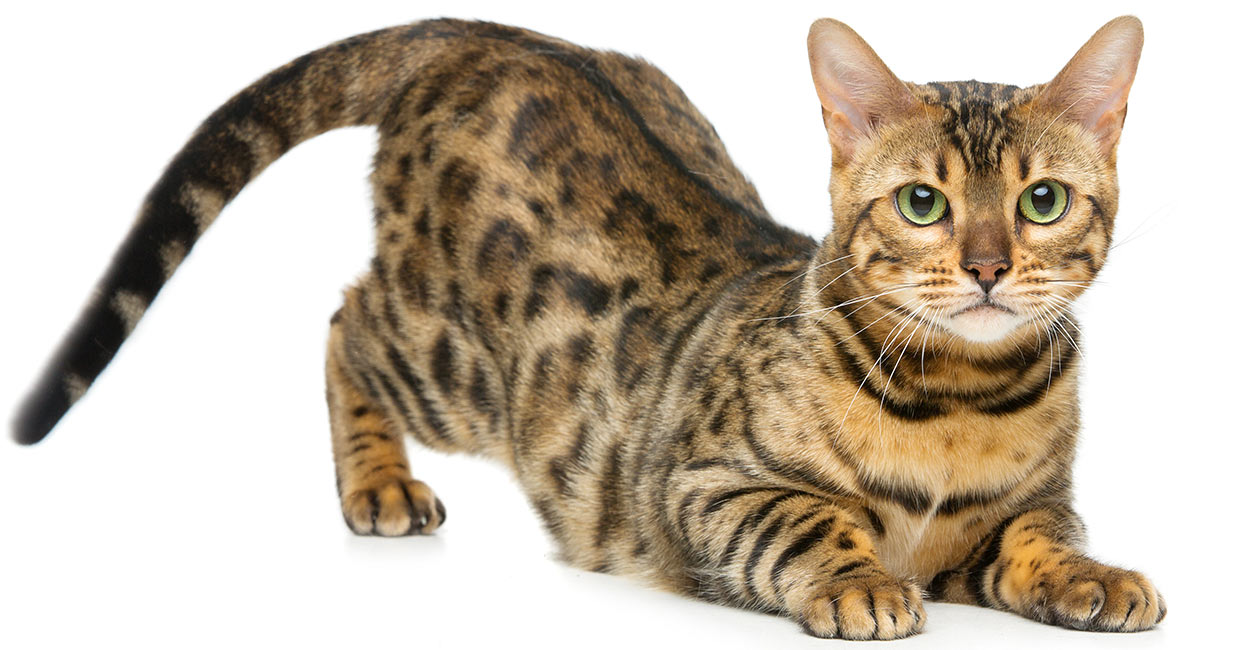 Egyptian Mau vs Bengal Temperament
Legend has it that the Mau was worshipped in ancient Egypt, and doesn't he know it! He adores his human family and can be delightfully affectionate, but only on his own terms. If he's in the mood, he is likely to snuggle up with you on the sofa. When you're on the go, don't be surprised if he decides to hitch a lift on your shoulder.
The Mau is a sensitive soul and usually wary of strangers.
Arguably a sheep in wolf's clothing, the exotic-appearing Bengal shows little sign of his wild ancestry. He dotes on his family and often follows his humans around like a lovesick pooch. He is no lap dog, though, and is unlikely to curl up on your knee.
A sociable cat, the Bengal enjoys the company of other animals, including dogs.
Similarities Between Bengals and Egyptian Maus
Both are exceptionally playful by nature, demanding your attention and company. They are extremely intelligent and thrive on interactive games and toys.
Bored easily, the Egyptian Mau and Bengal could perhaps be considered high maintenance. These cats like the sound of their own voices and can be noisy.
Each makes an excellent hunter and so it is wise to keep any small pets, especially fish, well out of reach.
Unusually for felines, the Mau and Bengal have a mutual affinity for water. You may find them staring enthusiastically at a dripping faucet or even catch them with their paws in the fish tank.
Bengal vs Egyptian Mau Care
Many pet parents choose to keep their beloved furchildren indoors.
This is primarily to protect them from outside dangers, but also helps preserve local wildlife. Remember, these guys are prolific hunters.
Grooming requirements of the Egyptian Mau vs Bengal are minimal but it is a good idea to brush through their coat weekly.
This will remove dead hair and help to keep their shiny fur shimmering.
Health Comparisons
It's fair to say that the Egyptian Mau vs Bengal are pretty healthy but, as with all pedigrees, there are some health issues to note.
For the Mau, the main issues are pyruvate kinase deficiency which leads to anemia, a neurological condition known as leukodystrophy and, in some lines, umbilical hernias.
Bengals can be affected by eye disease such as progressive retinal atrophy, heart disease or hypertrophic cardiomyopathy, joint problems including patellar luxation and hip dysplasia, and pyruvate kinase deficiency as seen in the Mau.
It is important to discuss health issues with the breeder before bringing your feline friend home.