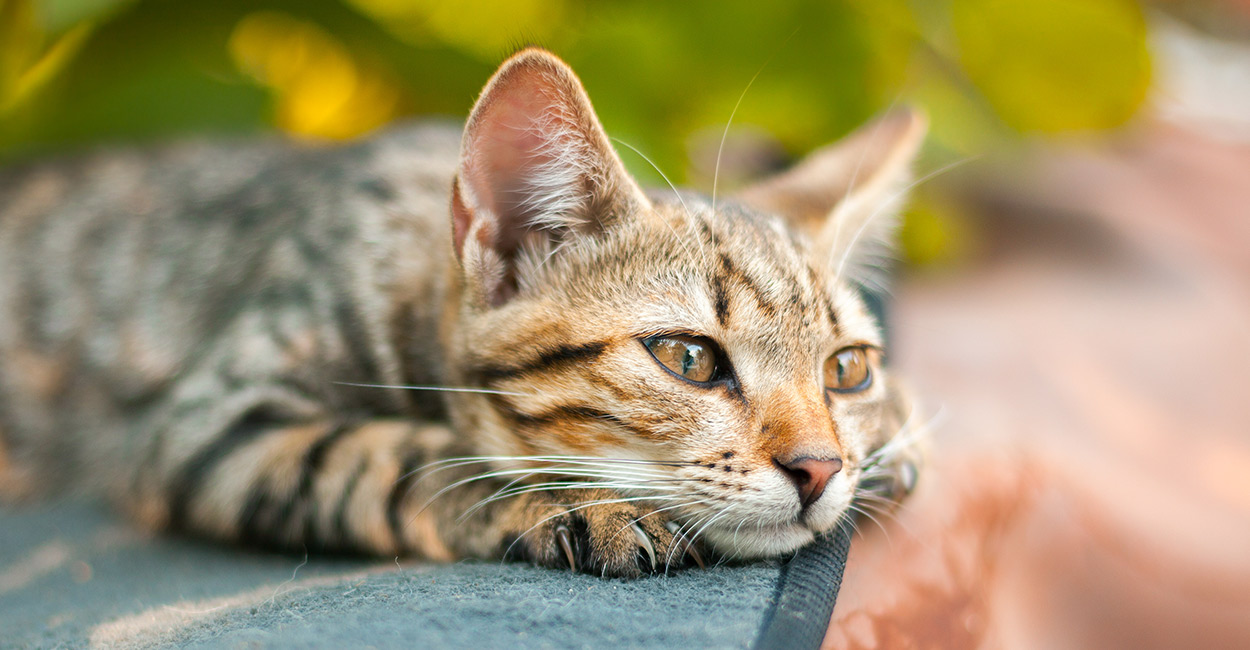 This time our cat behavior expert Clare Hemington has some incredible male cat facts about the tomcats in our lives.
When I was a little girl we used to have a very large ginger tomcat visit our garden every day.
He was a ferocious looking feline who would swagger around the neighborhood, touting his wares to receptive females and making mincemeat of any other cat that dared to defend their territory, including our own cat.
Despite that, I couldn't help but have respect for this self-sufficient cat colossus.
In fact, he made such an impression on me that I've only ever owned male cats (not that I've got anything against females!)
Things don't seem to have changed much since then, and more of often than not when I conduct behaviour consultations in clients' homes, I'll get to hear about the local 'big cheese' of the cat world that's making life miserable for their cat.
Of course, not all male cats are like Ol' Ginger, and in this article, we'll find out why, along with some more fun and fascinating facts about male cats.
1. What is Male Cat Called?
Unlike a group of cats that is called a 'clowder' and unneutered female cats that are called "queens" there isn't really any technical term to describe male cats.
If a male cat isn't neutered he's commonly referred to as a 'tom' or 'tomcat'.
It's believed that this term could come from a book that was published in 1760 called 'The Life and Adventures of a Cat' which tells the story of a feline character called Tom, a very promiscuous cat!
The book became extremely popular and it is thought that people started calling male cats 'toms' and the word then came into common usage.
2. Life Expectancy
On average, male cats live for around one to two years less than female cats, much like human men and women.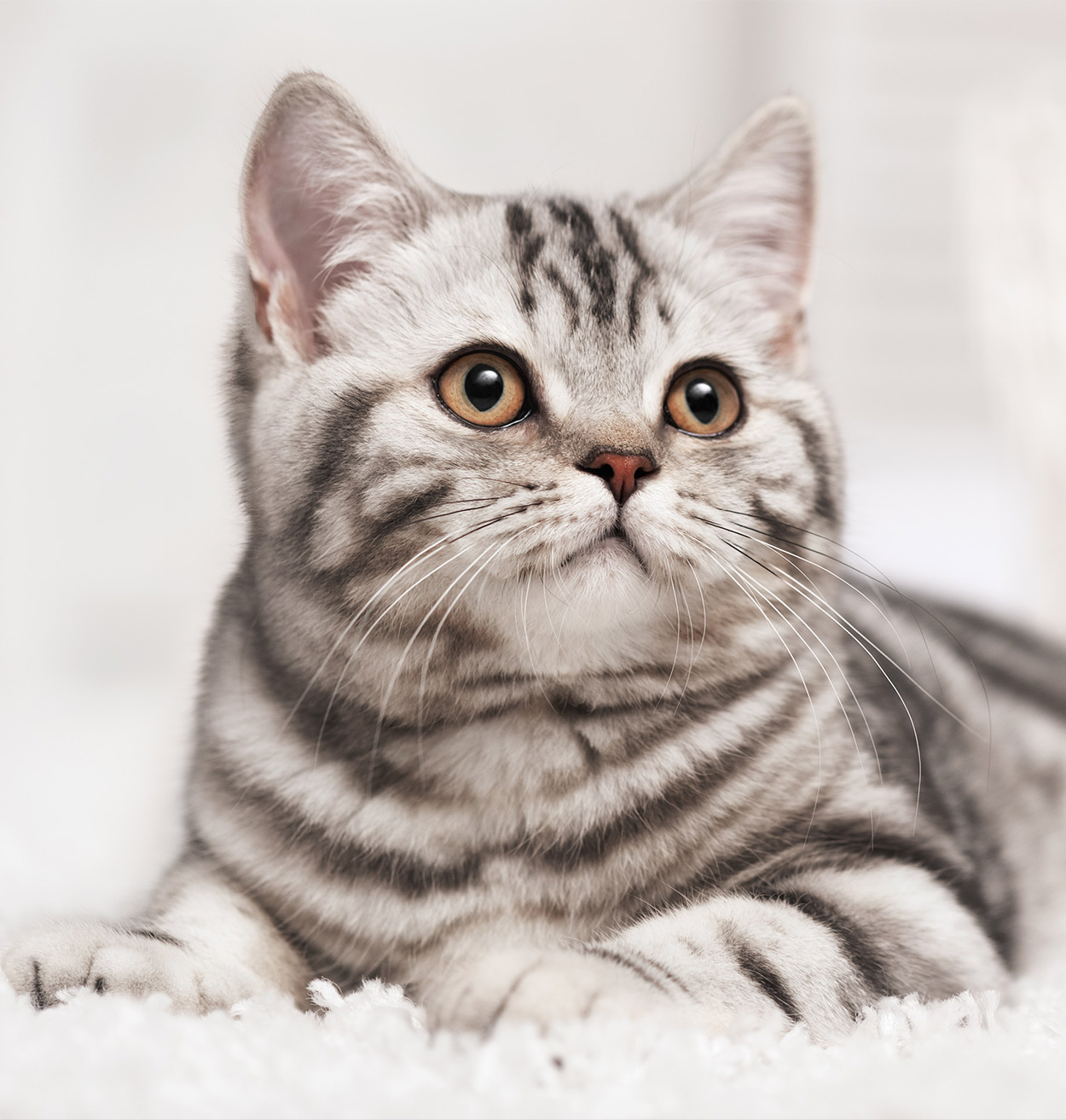 3. Male Cat Size
Unneutered adult male cats are usually larger and heavier than females and take about three, rather than two years to reach their full weight.
This is because they need to compete with other tomcats for females and territory.
However, male and female kittens weigh the same at birth and up until around eight weeks of age, after which the male kittens grow larger.
4. Male Cat Anatomy
Fixed male cats have a different appearance to unneutered tom cats.
Just like the cat from my childhood, tomcats are heavier, have more muscle, thicker necks and bigger heads than their neutered counterparts.
However, if a cat is neutered before reaching the age of approximately one year, these physical characteristics won't develop.
5. Left or Right-Pawed?
Just like humans are left or right handed, cats also have 'dominant' paw.
Some studies have shown that male cats have a strong preference for using their left paw.
You might want to check to see which paw your male cat uses most!
6. Are all Ginger Cats Male?
The short answer is no, and the reason for this is down to genetics.
Male cats only need one copy of the 'ginger gene' to make them ginger, whereas females need two copies.
This means that for every three male ginger cats there will be one female ginger.
So, you do get female ginger cats, just not as many.
Ginger tomcats father tortoiseshell or ginger females, but if both parents are ginger, then they will have all-ginger kittens.
7. Male Kitten Temperament
Did you know that the temperament of a male cat can have a strong influence on the way his kittens turn out, even though they probably won't have ever met him?!
Studies have shown that bold and confident fathers produce bold and confident kittens and that this in turn means that the kittens are easier to socialize to humans.
At the other end of the scale timid male cats can produce timid kittens which are harder to socialize to people.
8. Male Cat Behavior with Kittens
As with males of many different species, father cats don't generally show any interest in their newborn kittens.
However, it appears there's an exception to this.
Some sources report that male Siamese cats are more likely to lay with and groom their young than other male cats.
9. Male Cat Kitten Killers
Sometimes there is a far sadder outcome when male cats and kittens come into contact.
Although not as common in domestic cats as it is with wild cats, males can kill theirs and others' kittens.
One possible explanation for this is that newborn kittens appear about the same size and shape of a cat's natural prey and this triggers their prey-killing instinct.
10. Are Male Cats Fertile All Year Round?
Yes!
Male kittens enter sexual maturity and start producing sperm usually from as young as four months of age.
After that, male cats remain fertile for more than fourteen years.
Even when their reproductive capabilities are declining, they still maintain the desire to mate and this has been seen in cats as old as 27 years!
11. Male Cats' Mating Call
When female cats are in heat, they have a unique call which they use to attract male cats.
But did you know that tomcats also have a courtship call?
Sometimes known as 'caterwauling', it's a loud and intense sound made initially with an open mouth.
They use it to advertise their availability to females and to warn other males hoping to mate, of their presence in the territory.
12. Why Do Male Cats Bite the Neck of a Female During Mating?
This might look like an aggressive act, but male cats do this to stop the female cats from moving and to provide them with the right orientation for mounting her.
The bite rarely penetrates her skin and has been compared to the way a mom cat carries her kittens.
13. Do Male Cats Mate Other Males?
Tomcats always prefer female mates if they are available, but the sight of one male cat mounting another isn't uncommon.
This is can happen if a young male cat enters the territory of an established tomcat.
The interloper will crouch in a similar way to a female while the resident tomcat mounts him and grips his neck.
However, this is most commonly seen between unneutered male kittens at about three months of age, but as soon as a female in heat comes along, the behavior usually stops!
14. When to Neuter Male Cats
There is some debate over the subject of male cat sterilization and the age at which it should happen.
Traditionally male cats have been castrated at six months old, but these days it's felt that four months is a more appropriate age.
There are many reasons for this, and not just because male kittens start to become sexually active from this time onwards.
Unneutered male cats are likely to have much larger territories, spread diseases to other cats, receive nasty fight injuries, vocalize more loudly, spray smelly urine both inside and out and be at greater risk of being involved in road traffic accidents.
15. What Can Happen to Male Cats After Neutering?
For some otherwise timid male cats, testosterone is the only thing that's making them brave.
If this applies to your cat, be prepared for him to turn into a mommy's boy once castrated!
16. Can Male Cats Still Spray After Being Neutered?
Yes! All the cases of male cat spraying I've seen have involved cats that have been neutered.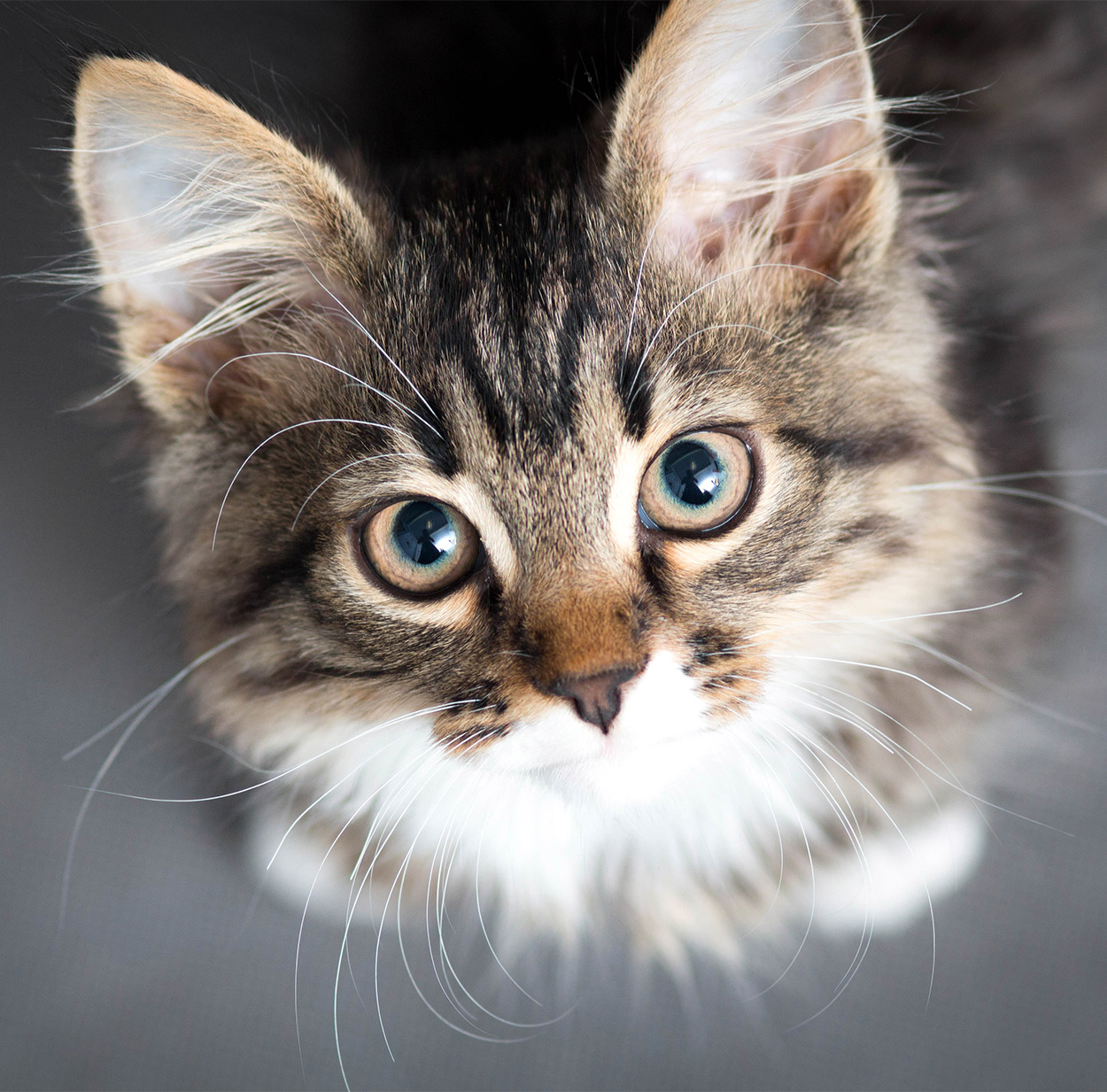 17. Male Cat Behavior
Fighting and urine spraying are commonly attributed to male cats.
However, females can be guilty of these as well!
In fact, when it comes to behavior, there's very little difference between castrated males and spayed females.
18. Are Male Cats More Territorial than Females?
Statistically highly territorial adult cats are more likely to be unneutered males.
19. Male Cat Territory Size
Unneutered tomcats have larger territories than female cats, but amongst the neutered and owned cat community, research has shown that the territory size of males and females is about the same.
20. Are All Male Cats Solitary?
In the wild male cats are more solitary than females.
Whilst the girls can set up colonies to help each other rear their young, male cats remain on their own to avoid having to compete for food and females.
They will move from colony to colony, hanging around on the edges, waiting for the chance to reproduce.
The only exceptions to this are lions (who live in mixed-sex groups), and cheetahs.
Male sibling cheetahs remain together, often for the rest of their lives.
There's no need for our domestic house cats to be quite as solitary as their feral counterparts because we provide their food and curb their desire to mate by neutering them.
21. Considering Getting Another Cat?
If you're thinking of addition to your feline family, but already have a male cat he may prefer the charms of a female over another male cat who might be more of threat.
Let us know what you love about your male cat by writing in the comments below!

References
Predation and social behaviour in a population of domestic cat. An evolutionary perspective. 1981. Liberg O
Breeding performance and growth of SPF cats (Felis catus). 1970. Festing and Bleby
The Domestic Cat. The Biology of its Behaviour 2000. Denis C Turner and Patrick Bateson
Shift of laterality and compared analysis of paw performances in cats during practice of visuomotor task. 1994. Lorincz E; Fabre-Thore M
The Influence of The Father on Kittens' Temperaments. 2004. Sarah Hartwell
Veterinary Notes for Cat Owners. 1988. Trevor Turner BVet Med MRCVS
Feline Behavior. A guide for Veterinarians. 2003. Bonnie V Beaver
Feline Behavioral Health and Welfare. 2015 Ilona Rodan DVM DABVP and Sarah Heath BVSc DipECAWBM(BM) CCAB MRCVS
Observations upon the sexual behavior in the domestic cat (Felis catus) under laboratory conditions. 1961. Michael, RP
The Cat Group Policy Statement 1
Think like a Cat. 2016. John Bradshaw in Psychology Today
Cheetahs of the Serengeti Plains: group living in an asocial species. 1994. Caro, T
The Trainable Cat. 2016. John Bradshaw and Sarah Ellis