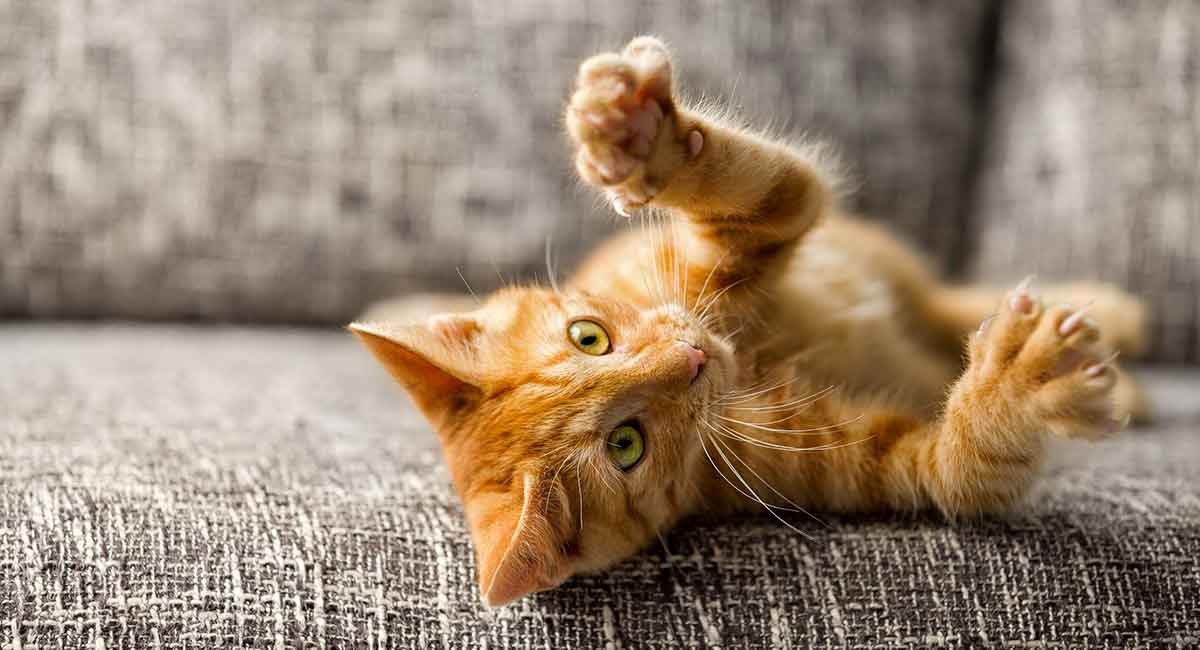 Welcome to our complete guide to orange cat names, giving you great ideas for orange kitten names. This article is full of ideas that could be perfect for your orange cat if you're having trouble choosing a great name!
Top Orange Cat Names
Orange kitten names can be a struggle to find, especially when you want to find a name as striking as their color. We hope you find your favorite ginger cat names here.
Everyone will have different ideas about what makes the best name, as each cat will have a different personality and shade that could suit certain names more!
Here are our top 10 orange cat names for 2019
Scorch
Clay
Rusty
Blaze
Brick
Elmo
Magenta
Sangria
Citrus
Maple
Why choose an orange cat name?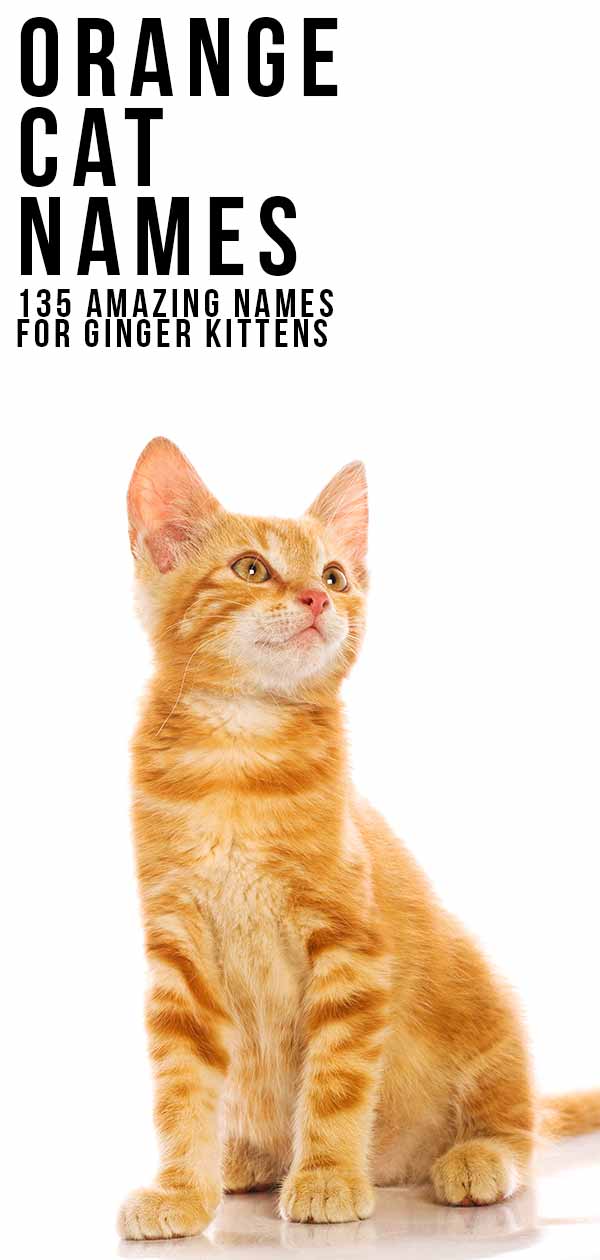 Thinking of a name is one of the most fun, but also the most difficult tasks when you get a new cat. You'll want to find something that suits your new pet.
Orange cats are loved for their striking fur color, and their name can be a brilliant way to compliment this. Keep reading, the best orange kitten names await!
To skip ahead, just click on any one of these links.
Orange cat names for the whole family
There are lots of orange cats in films, TV and books.
These fictional cats can be a great source of inspiration for ginger cat names, and can be a great way to involve the whole family in choosing a name!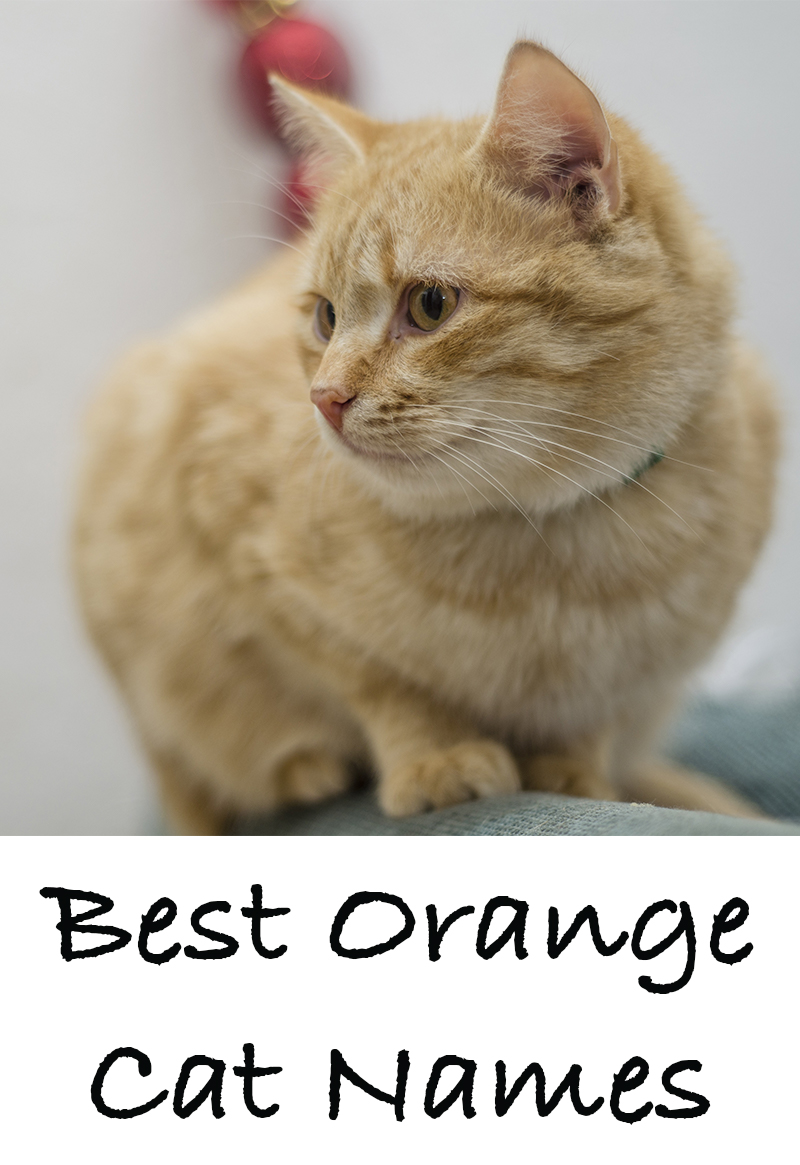 For instance, if you have children, naming your cat after a beloved character can be a fun way to excite them!
Here are some examples of famous gingers, and what they're from, whose names could be perfect for your own kitty!
Hobbes (Calvin and Hobbes)
Tigger (Winnie the Pooh)
Garfield (Garfield)
Oliver (Oliver and Company)
Simba (The Lion King)
Puss (Shrek)
Thomas O'Malley (The Aristocats)
Toulouse (The Aristocats)
Shere Kahn (The Jungle Book)
Dinah (Alice in Wonderland)
Rajah (Aladdin)
Stimpy (The Ren and Stimpy Show)
Brain (Top Cat)
Aslan (The Chronicles of Narnia)
Crookshanks (Harry Potter)
Next up, here are some names for the little furry adventurer in your life.
Orange cat names for the adventurous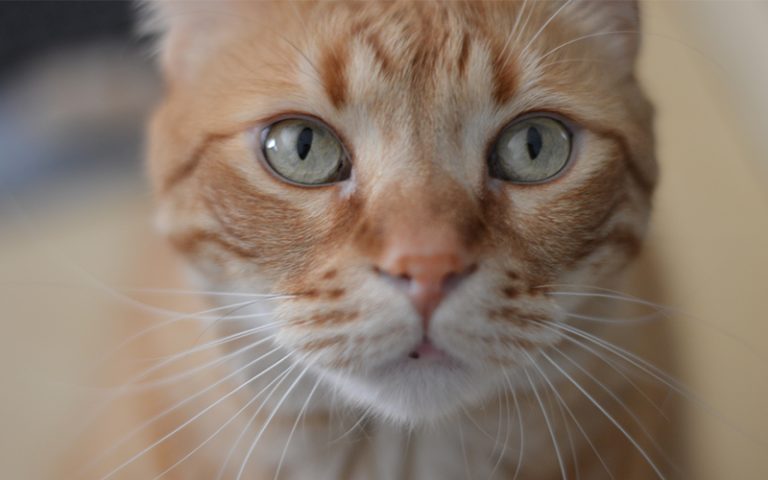 An orange cat name can be a great way to emphasize the striking fur of your cat.
You could use different languages to show off your cat's fur color and to teach your friends and family part of a new language!
Here are some examples of ways to say "orange" in different languages that could make great name choices! Maybe these are the good names for orange cats you were looking for.
Jeruk (Indonesian)
Turuncu (Turkish)
Naranja (Spanish)
Apelsin (Swedish)
Portocale (Romanian)
Arancione (Italian)
Oráiste (Irish)
Oranssi (Finnish)
Narancs (Hungarian)
Dalandan (Filipino)
If your cat's fur is a darker shade, you could also look at how to say "red" in different languages as a name idea!
Rouge (French)
Rooi (Afrikaans)
Vermell (Catalan)
Pula (Filipino)
Piros (Hungarian)
Rojo (Spanish)
Coch (Welsh)
Rautt (Icelandic)
Merah (Indonesian)
Vermelho (Portuguese)
Orange cat names for males
Human names can make great orange male cat names and are a really popular option when people are trying to find a name. They can make great orange female cat names too, we'll get to that in the next section.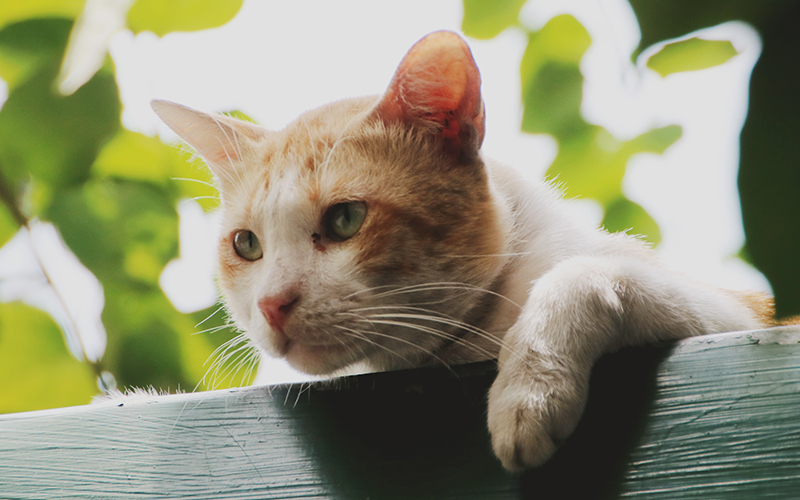 But how can we choose a human name that is still perfect for orange male cat names?
We could look at people who have orange or red hair as inspiration for our pet names.
Here are some famously red-haired celebrities or characters whose names you could use as inspiration for orange male cat names!
Ed Sheeran
Rupert Grint
Ewan Mcgregor
Eddie Redmayne
Damian Lewis
Prince Harry
Peter Pan
Seth Green
Quasimodo
Chuckie Finster
Orange cat names for females
There are also lots of famous orange-haired women, fictional and real, that we can use as inspiration!
Orange female cat names can be tricky to narrow down, so hopefully this list will help you choose!
Isla Fisher
Emma Stone
Florence Welch
Hayley Williams
Alyson Hannigan
Jessica Rabbit
Karen Gillan
Ariel/the Little Mermaid
Connie Britton
Lois Griffin
Wilma Flintstone
Sophie Turner
Orange cat names to make you laugh
Thinking of funny names for your cat can be tricky, because you won't want something people could take offense at.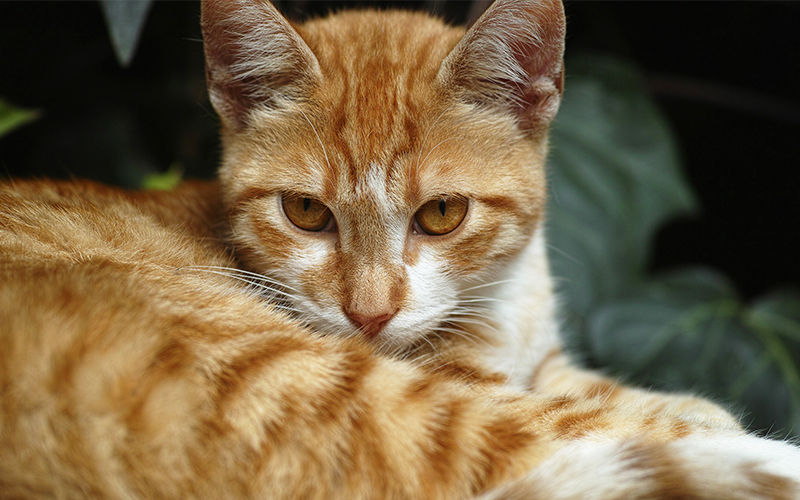 Something that might spark a few laughs would be to name your new cat after different foods.
Here are some examples that might make you chuckle but would also be perfect for an orange cat.
Cheeto
Carrots
Dorito
Pepper
Pumpkin
Nachos
Jaffa cake
Marmalade
Mimosa
Peaches
Squash
Fajita
Orange cat names for cuties
When looking for a name, lots of people want something that is just as cute as their kitten!
Here are some names ideas that are adorable but also still bring to mind that striking red color!
Clementine
Marigold
Jack O Lantern
Citrus
Robin
Gem
Ginger
Candy
Honey
Chestnut
Cayenne
Saffron
Orange cat names for unique kitties
Thinking of unique names for our pets can be difficult, because everyone wants a name no one else will have.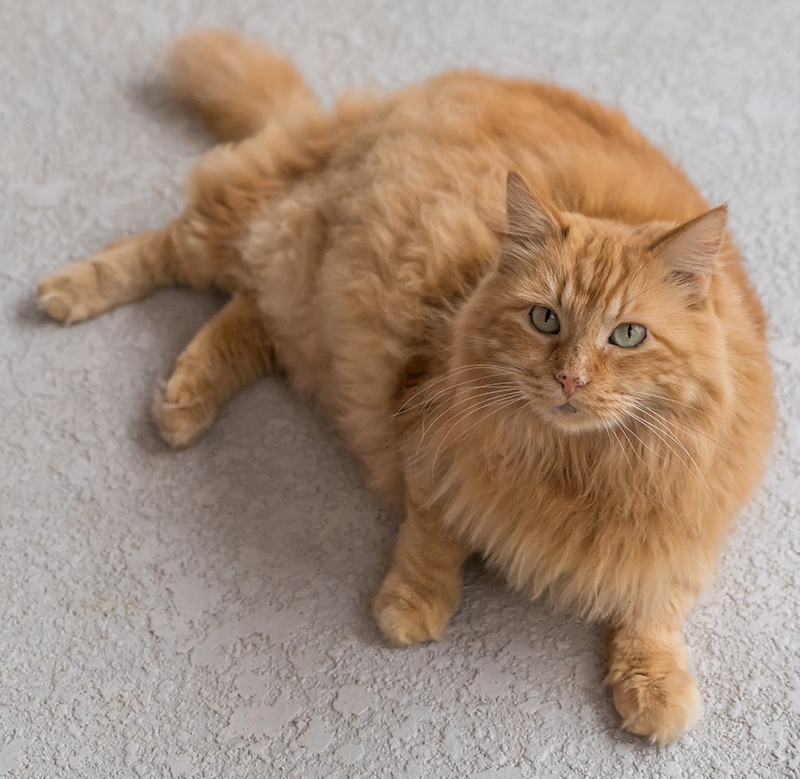 One great way to create fun, unique names for orange cats is to use the imagery we think of when we picture the color orange.
The color orange inspires imagery of heat, so we could use the names of deserts, or other hot locations as names for our orange cats!
Here are some examples:
Sahara
Sonoran
Mojave
Dallol
Kebili
Ahwaz
Timbuktu
Mali
Nevada
Phoenix
Athens
Cairo
Orange cat names for cool cats
You might want to choose a name for your fiery colored kitten that shows off how cool it's personality and color are.
For this we could use gemstones or other minerals as inspiration. Orange kitten names can be just as precious!
This can be a great way of finding a cool name that also shows off your cat's flaming colors.
Here are some you might want to use
Ruby
Andesine
Carnelian
Sard
Garnet
Cuprite
Sardonyx
Copper
Spinel
Pyrope
Amber
Quartz
Orange and white cat names
Perhaps you want a name for your cat that will compliment the markings it has.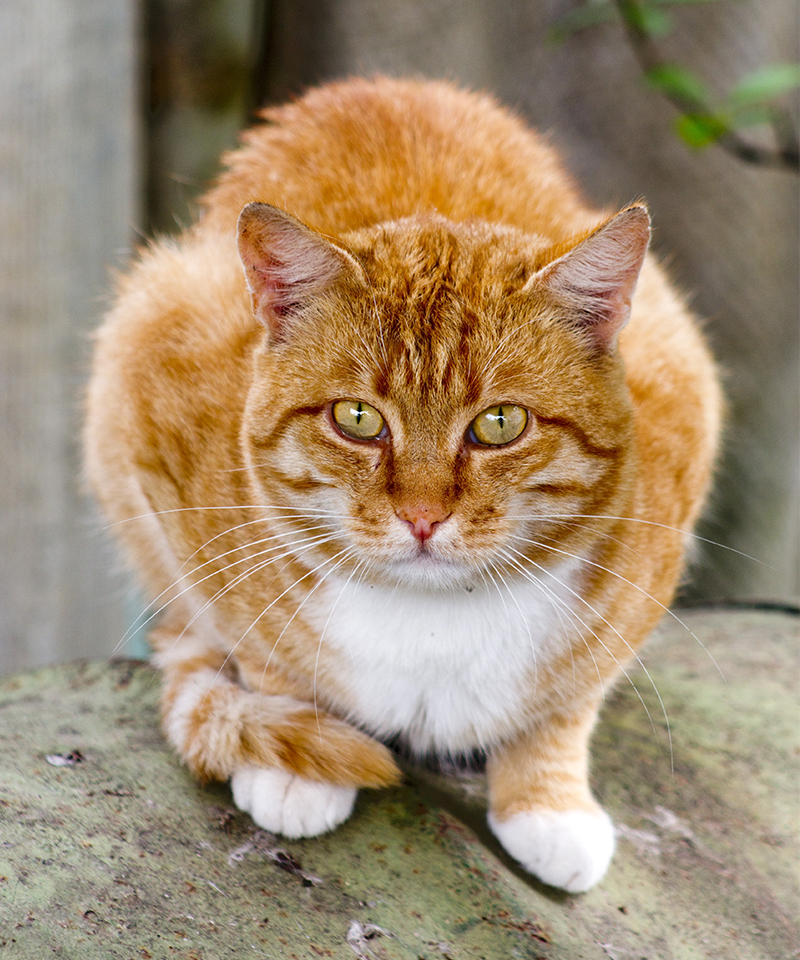 Cats whose fur is more than one color could have names that describe their markings or their colors!
Here are some names you might like to use for an orange and white cat
Nemo
Chipmunk
Coral
Candy cane
Ribbons
Carnation
Gingham
Stockings
Pavlova
Yolk
Orange and black cat names
Perhaps you're searching for a name for a black and orange cat!
Here are some that could fit your kitty perfectly.
Ladybug
Tiger
Sunflower
Embers
Strawberry
Velvet
Bumblebee
Cantaloupe
Animal (the muppet)
Bourbon
Orange tabby cat names
The word 'tabby' is claimed to have come from the Arabic word attabi. This referred to a special silk-like cloth made in Baghdad that was good enough for royalty!
So why not give your orange tabby a regal name to match! How about these?
Prince
Princess
Queenie
Lord
Lady
King
Your Highness
Duke
Duchess
Our readers' cat names
We love hearing your feedback on our articles, especially when you share your experiences with your cats.
Here are some of the cat names you've told us about in the comments.
Max
Barak
Hettar
Dimbleby
Petronius
Twitch
Julius
Tiger
Punkin
Lily
Howie
Harry Krishna
Avi
Isla
Cheesy
Charleston
Sazón
Gingerbred
Howie
Kipper
Sunny
Benson
Axla Rose
Colonel Mustard
Mango
Orange Cat Names Summary
We've covered lots of ideas to help you on your search for the perfect name for your orange cat. From cool and unusual names to totally unique names. Did you find what you were looking for? Maybe you found some inspiration from this article.
We included loads of good names for orange cats but maybe we missed something.
What's your cat called? We'd love to hear your own ideas for cat names. Let us know in the comments below!
This article has been extensively revised in 2019.
References and Further Reading
Check out these great cat names lists: