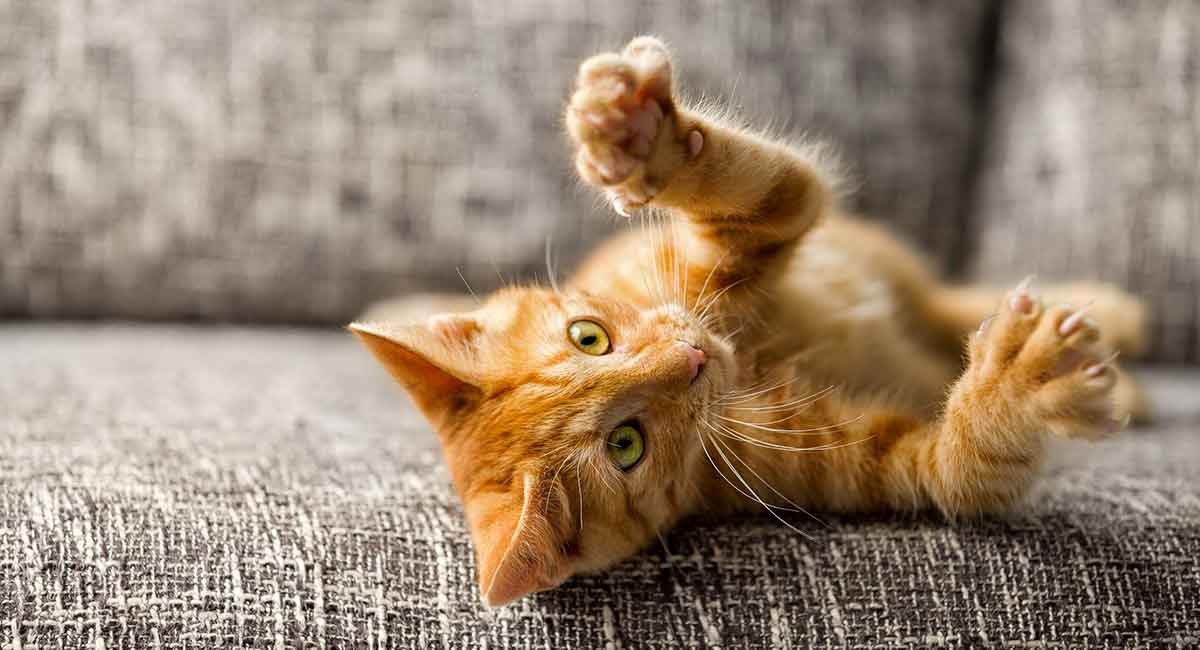 Orange cat names can be as wild and iconic as their cool coat, or as loving and loyal as their natures. Our resident Happy Cat Site orange cat is called Billy, but we went through a host of different ideas when picking his name. From Marmalade from the classic kids book, to Tiger in a nod to his tabby stripes. Today I'll share ways to pick the perfect name, and some simple lists of cool names for your new kitten.
Contents
Thinking of a name is one of the most fun, but also the most difficult tasks when you get a new cat. You'll want to find something that suits your new pet. Orange cats are loved for their striking fur color, and their name can be a brilliant way to compliment this.
Naming Your Cat Matters
Although cat names might seem like they are just about fun and what you fancy, they actually matter. Many of us, me included, have taught our cats a recall cue. Calling their name at mealtimes to create a strong association between something yummy and their name. That means if they ever get lost, you'll have a greater chance of enticing them back.
Pet names also send a message, even if you'd rather they didn't! They say something about you as a person, and give newcomers an impression of your kitty before they have even been formally introduced. When naming your new orange kitten, think about what you want their name to say, not just how you want it to sound.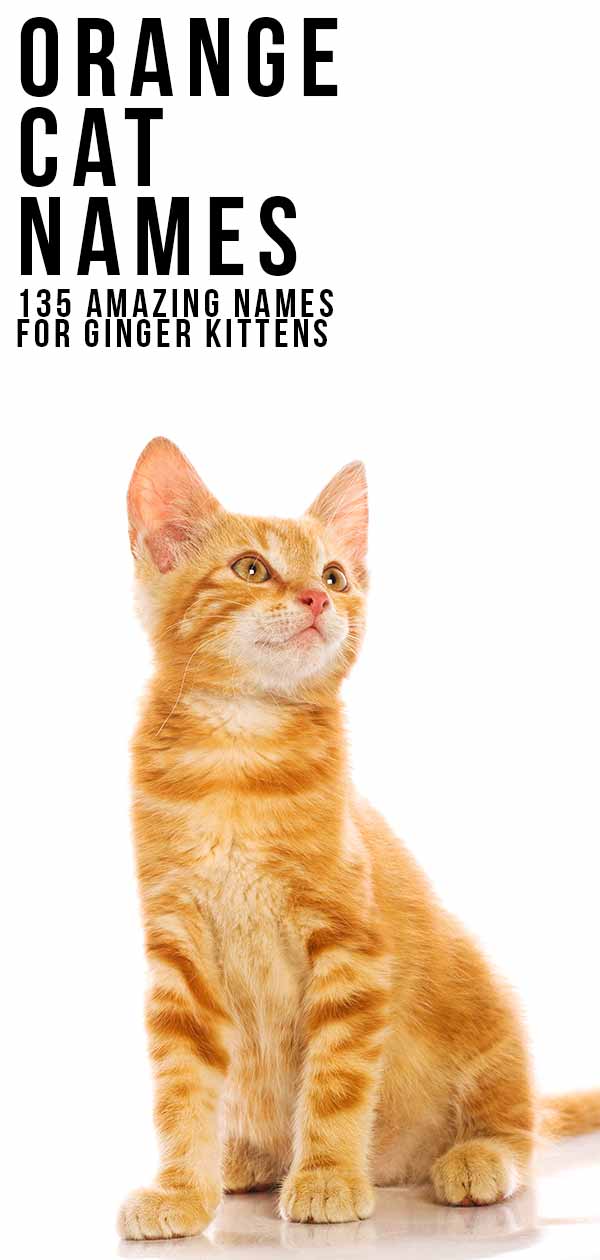 Top Orange Cat Names
Scorch
Clay
Rusty
Blaze
Brick
Elmo
Magenta
Sangria
Citrus
Maple
Family Friendly Orange Cat Names
There are lots of orange cats in films, TV and books. These fictional cats can be a great source of inspiration for ginger cat names, and can be a great way to involve the whole family in choosing a name! For instance, if you have children, naming your cat after a beloved character can be a fun way to excite them! Here are some examples of famous gingers, and what they're from, whose names could be perfect for your own kitty!
Hobbes (Calvin and Hobbes)
Tigger (Winnie the Pooh)
Garfield (Garfield)
Oliver (Oliver and Company)
Simba (The Lion King)
Puss (Shrek)
Thomas O'Malley (The Aristocats)
Toulouse (The Aristocats)
Shere Kahn (The Jungle Book)
Dinah (Alice in Wonderland)
Rajah (Aladdin)
Stimpy (The Ren and Stimpy Show)
Brain (Top Cat)
Aslan (The Chronicles of Narnia)
Crookshanks (Harry Potter)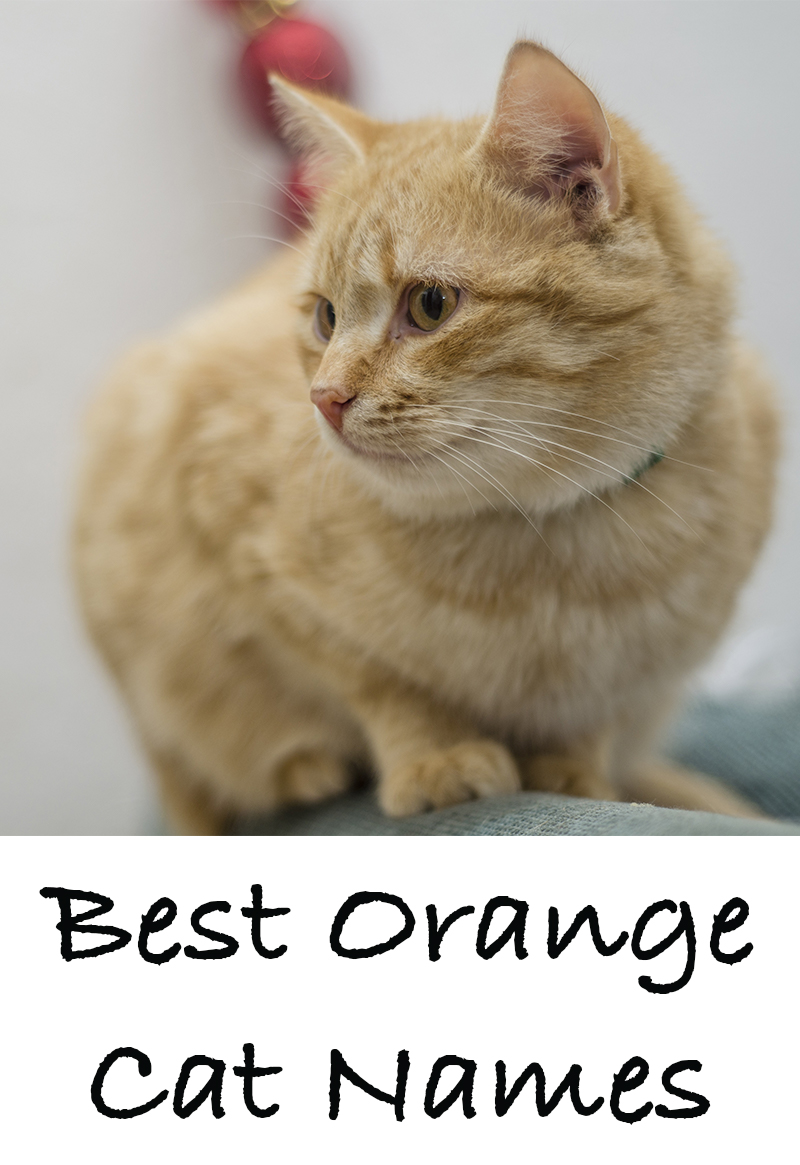 Adventurous Ideas
An orange cat name can be a great way to emphasize the striking fur of your cat. You could use different languages to show off your cat's fur color and to teach your friends and family part of a new language! Here are some examples of ways to say "orange" in different languages that could make great name choices! Maybe these are the good names for orange cats you were looking for.
Jeruk (Indonesian)
Turuncu (Turkish)
Naranja (Spanish)
Apelsin (Swedish)
Portocale (Romanian)
Arancione (Italian)
Oráiste (Irish)
Oranssi (Finnish)
Narancs (Hungarian)
Dalandan (Filipino)
If your cat's fur is a darker shade, you could also look at how to say "red" in different languages as a name idea!
Rouge (French)
Rooi (Afrikaans)
Vermell (Catalan)
Pula (Filipino)
Piros (Hungarian)
Rojo (Spanish)
Coch (Welsh)
Rautt (Icelandic)
Merah (Indonesian)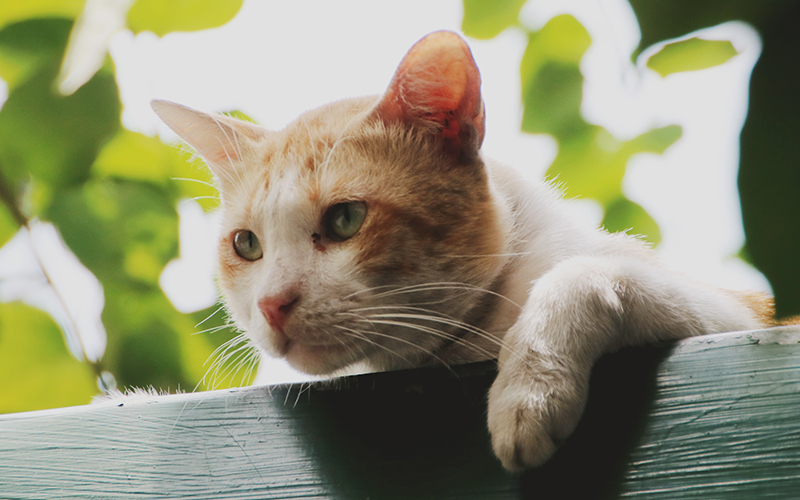 Your Beautiful Boy
Ed Sheeran
Rupert Grint
Ewan Mcgregor
Eddie Redmayne
Damian Lewis
Prince Harry
Peter Pan
Seth Green
Quasimodo
Your Gorgeous Girl
Isla Fisher
Emma Stone
Florence Welch
Hayley Williams
Alyson Hannigan
Jessica Rabbit
Karen Gillan
Ariel/the Little Mermaid
Connie Britton
Lois Griffin
Wilma Flintstone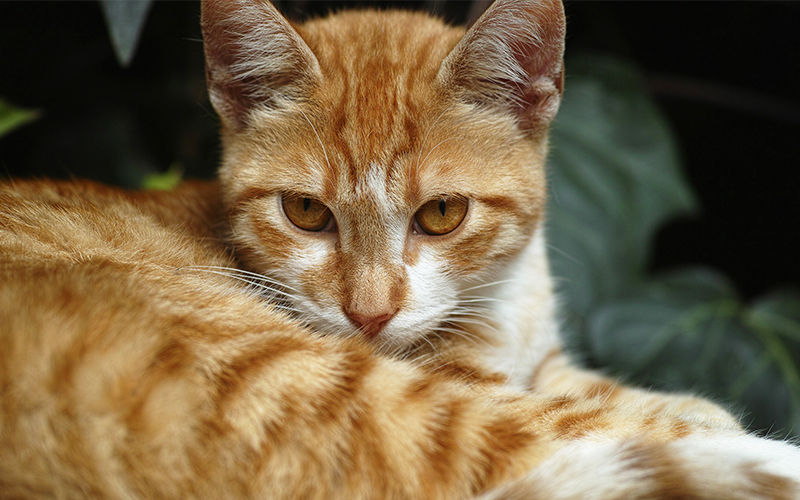 Funny Orange Cat Names
Thinking of funny names for your cat can be tricky, because you won't want something people could take offence at. Something that might spark a few laughs would be to name your new cat after different foods. Here are some examples that might make you chuckle but would also be perfect for an orange cat.
Cute Orange Cat Names
When looking for a name, lots of people want something that is just as cute as their kitten! Here are some names ideas that are adorable but also still bring to mind that striking red color!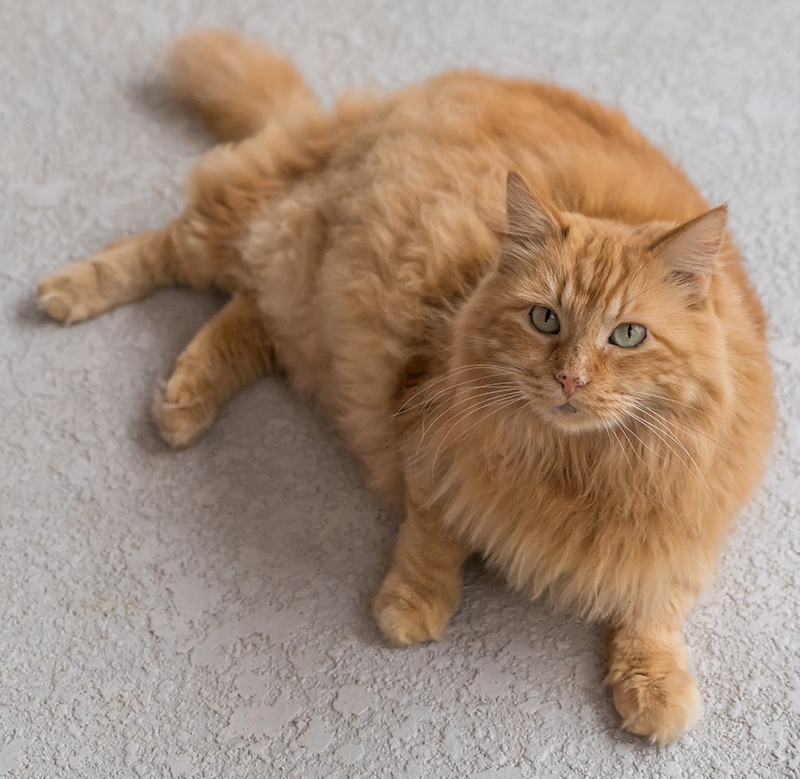 Unique Orange Cat Names
Thinking of unique names for our pets can be difficult, because everyone wants a name no one else will have. One great way to create fun, unique names for orange cats is to use the imagery we think of when we picture the color orange.
The color orange inspires imagery of heat, so we could use the names of deserts, or other hot locations as names for our orange cats! Here are some examples:
Cool Orange Cat Names
You might want to choose a name for your fiery colored kitten that shows off how cool it's personality and color are. For this we could use gemstones or other minerals as inspiration. Orange kitten names can be just as precious! This can be a great way of finding a cool name that also shows off your cat's flaming colors.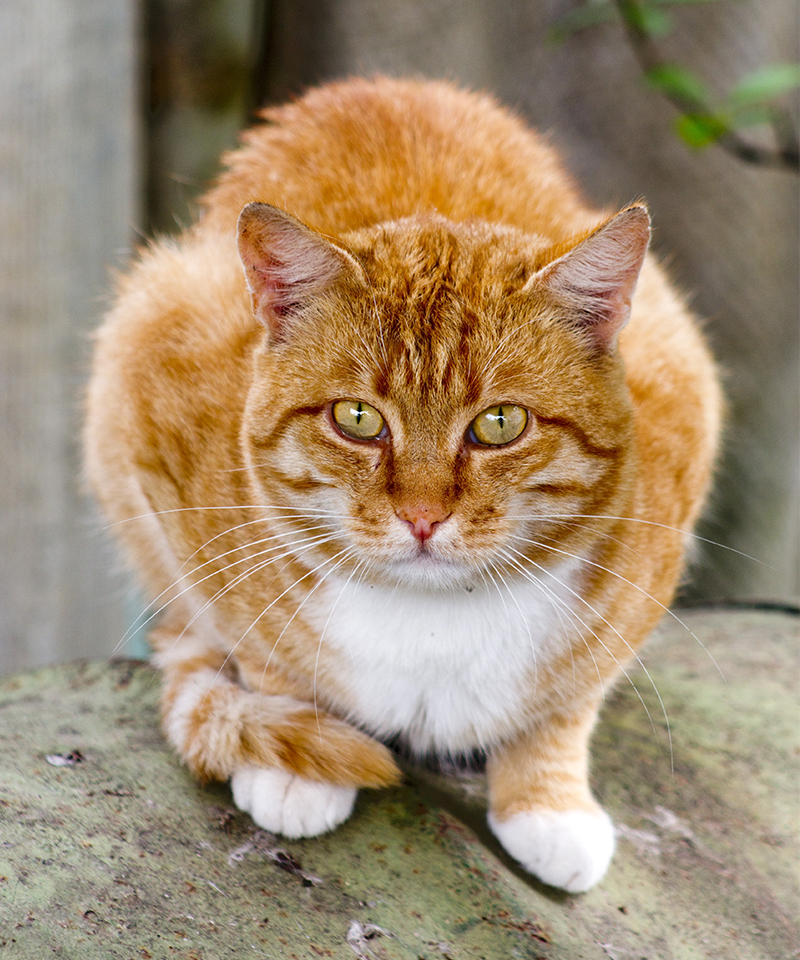 Orange and White Cat Names
Perhaps you want a name for your cat that will compliment the markings it has. Cats whose fur is more than one color could have names that describe their markings or their colors! Here are some names you might like to use for an orange and white cat
Black and Orange Cat Names
Perhaps you're searching for a name for a black and orange cat! Here are some that could fit your kitty perfectly.
Orange Tabby Cat Names
The word 'tabby' is claimed to have come from the Arabic word attabi. This referred to a special silk-like cloth made in Baghdad that was good enough for royalty! So why not give your orange tabby a regal name to match! How about these?
Our Readers' Cat Names
We love hearing your feedback on our articles, especially when you share your experiences with your cats. Here are some of the cat names you've told us about in the comments.
Max
Barak
Hettar
Dimbleby
Petronius
Twitch
Julius
Tiger
Punkin
Lily
Howie
Harry Krishna
Avi
Isla
Cheesy
Charleston
Sazón
Gingerbred
Howie
Kipper
Sunny
Benson
Axla Rose
Colonel Mustard
Mango