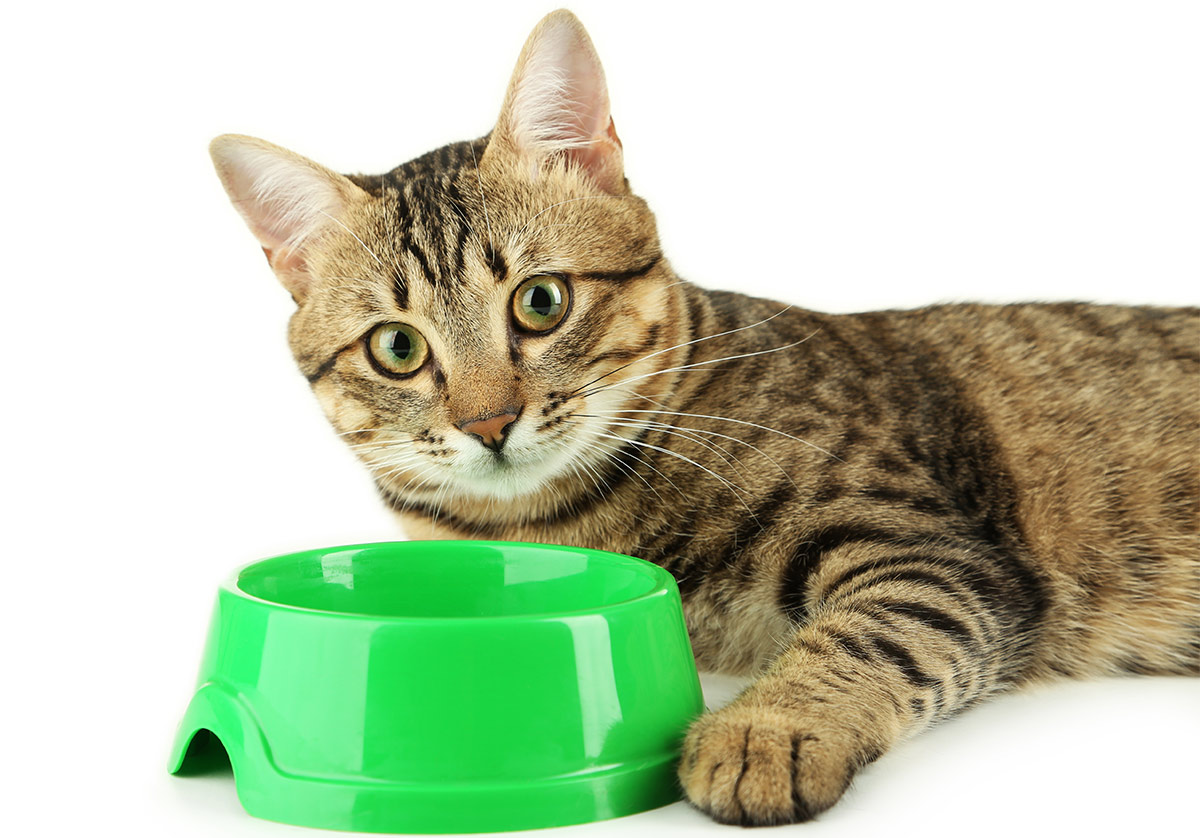 Welcome To Your Complete Guide To The Best Cat Food Brands.
Whether You Are Looking For Wet Or Dry Food, Organic Or Grain Free. We Have The Top Options For You To Choose From.
You have spent hours searching out the perfect breed of cat for your family.
Or maybe you have worked with your local rescue to adopt the ideal companion to keep you company.
Throughout the whirlwind of acquiring your new furry friend, you have undoubtedly picked out a lot of gear.
The perfect bed, the best toys, the right food dishes and litter box.
Maybe even some tantalizing treats.
But, you may be left feeling a bit overwhelmed by the massive selection of cat foods.
There are hundreds of options to choose from, and we know how confusing it can be to search through the popular cat food brands.
So we have narrowed the choices down a bit.
What Is The Best Cat Food Brand?
Finding the best cat food brands is a bit of a minefield.
So, let's start with some basic information. Looking at what makes good cat food brands.
Above all else, you want to make sure the food meets your feline's nutritional needs.
There are a few easy ways to determine if the food is adequate or not.
You can look for a seal or statement on the package indicating it is approved by the Association of American Feed Control Officials (AAFCO).
This organization's goal is to safeguard animal health and to keep consumers protected from faulty and unhealthy products.
The USDA also has a voluntary program that certifies pet foods, so you can look for a USDA logo on the package too.
While you can look for logos, statements, and affiliations, the FDA does not regulate or certify pet food.
Pet foods do need to be safe for consumption, like human foods, but the FDA does not investigate products as extensively as they do when a human product is manufactured.
This means it might be just a bit more difficult to pick out the best foods.
We do have some suggestions, so keep reading!
We'll start with the best cat food brands for kitty kibble.
Best Dry Cat Food Brands
Dry cat food brands are extremely common and they are a staple of many feline diets.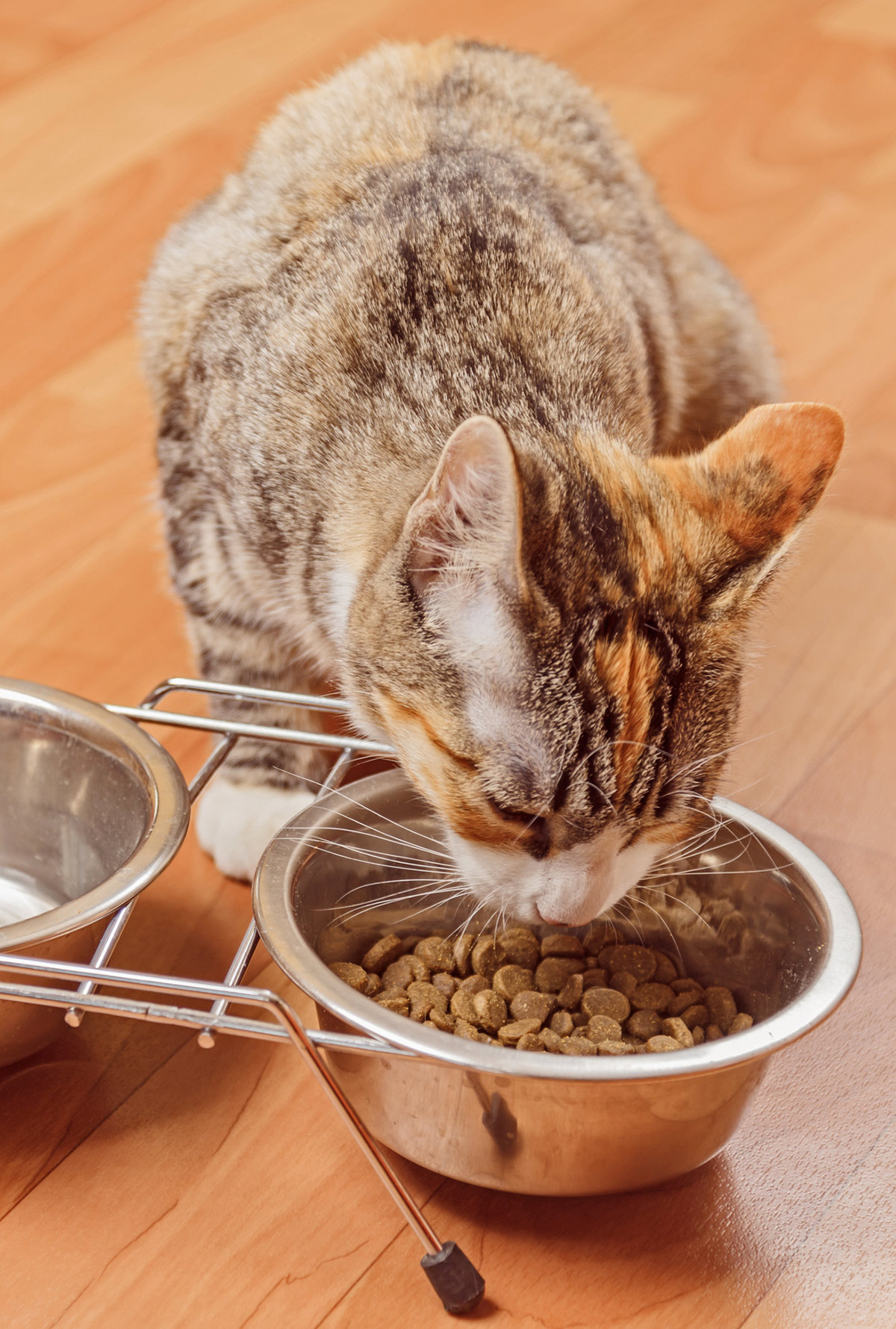 Since they are a staple, there are hundreds of options to choose from.
We have narrowed things down a bit for you.
Blue Buffalo
Blue Buffalo is one pet food company that takes a holistic approach to pet food.
The business believes that pets are family, and they should be fed like family. Does that make the one of the best cat food brands? Possibly!
So, if you think your feline should be served a meal delicious and healthy, then the BLUE Adult Healthy Living Chicken & Brown Rice Dry Cat Food is a wonderful option for you.
While BLUE does have a variety of cat foods, the chicken and brown rice variety is a favorite of both cats and pet owners.
The food includes de-boned chicken, vegetables, and whole grains.
Like all other Blue Buffalo foods, you can expect absolutely no by-product meal.
By-product meal makes it improssible to tell whether the meat is high or low quality.
So, if you want to avoid the meal altogether, BLUE has you covered by offering only whole meats.
Hill's Science Diet
Another one of the top cat food brands is Hills, and Hill's offers a science and research based approach to pet food.
It is often seen on the shelves of veterinary offices.
And Hill's uses veterinarians, scientists, and animal nutritionists to formulate their nutritionally balanced foods.
Another positive when it comes to Hill's Science Diet is the fact that there are no artificial flavors, colors, or preservatives in the food.
Unnatural preservatives can be particularly harmful, like when it comes to the FDA regulated ingredient theoxyquin.
Their indoor cat food is a popular choice.
Since the product does contain only natural preservatives, make sure to purchase the smaller 3.5 or 7 pound bags of food.
A larger 15 pound option may start to lose its nutritional value before you get a chance to make it through the entire bag.
Grain Free Cat Food Brands
If you have been reading a bit about cat nutrition and healthy cat food brands, then you may know that cats are obligate carnivores.
Meaning that meat is essential for survival and the only ingredient they actually need.
This does not mean that felines cannot eat grains, but grains are not required for energy.
In some cases, grain may even be harmful, like if your feline has a medical condition like diabetes.
Fortunately, grain free options are produced by some of the best cat food brands
Purina Pro Plan
Diabetic cat food brands can be essential in keeping your ill cat happy and healthy.
And this means investing in a grain free cat food that is also meant for diabetic management like Purina Pro Plan Veterinary Diets DM Dietetic Management Dry Food.
This Purina food is a high protein and low carbohydrate option that can help control blood sugar, so it does not rise to a dangerously high level.
The antioxidant-rich food also promotes an environment within the bladder where urinary stones cannot develop.
Urinary stones are a problem that often plagues diabetic felines.
Purina could be one of the best cat food brands for diabetic kitties
Merrick Purrfect Bistro Grain Free Dry Cat Food
Grain free foods are not only for diabetic cats, but they are a good option as well for cats that may be at risk of developing diabetes.
One of the many diabetic risk factors involves weight.
Specifically, if your cat is overweight, then he is more likely to develop diabetes.
Unfortunately, obesity is a growing issue with as many as 50% of all cats classified as obese. With this increase in weight, the prevalence of diabetes has increased from .08% to 1.2%.
A grain free, weight management food like Merrick Purrfect Bistro Grain Free Dry Cat Food can greatly reduce your cat's diabetes risks.
This food has a high protein content that is over 70% and low levels of fat. Also, carbohydrate levels are low and provided by healthy ingredients like sweet potatoes and peas.
Organic Cat Food Brands
If you are health conscious and only purchase foods that are organic, then you may know that organic foods have been shown to contain a higher percentage of nutrients.
This is great news for your feline, because organic meats contain 50% more omega-3 fatty acids, which is great for cardiovascular health.
But what are the best cat food brands for fans of the world of organic produce?
Organix
If you are really looking to keep your cat heart healthy, then Organix Chicken & Brown Rice Recipe Dry Cat Food is a good fit for you.
This food contains organic chicken and salmon to help provide protein and an abundant amount of omega-3 fatty acids.
The amino acid taurine is also included in the mix for a cardiovascular boost.
The food also contains organic vegetables and comes in a grain free and a salmon flavored option.
Raw Cat Food Brands
Some pet owners have started to make their own cat food so that raw ingredients can be used.
There is no better way to ensure that your cat is getting the nutrients he needs.
However, it may not be particularly convenient to cut up raw pieces of meat at mealtime.
Another way to keep it natural is to use one of the best cat food brands producing raw meals.
Primal Pet Foods
If you want your cat to follow a raw food diet plan, but do not have the time to prepare it, then a commercial food like Primal Pet Foods Freeze-Dried Feline Chicken and Salmon Formula is ideal.
Primal is one of the natural cat food brands that makes use of fresh ingredients fit for consumption by both humans and their pets.
All animal meats are whole meats that contain no steroids, antibiotics, or hormones.
Organic produce is also used to create the food, and the products are freeze dried to retain freshness and nutritional content.
Fresh is Best
Fresh is Best Freeze Dried Raw Whole Duck Heart Treats for Dogs/Cats is a great option as well if you want to give your feline an all natural raw food treat.
This food contains no sugar, salt, preservatives, artificial flavorings, or fillers.
It is a great addition to the diet if you choose a Primal food and want a good raw food treat to give in between mealtimes.
Nature's Variety Instinct
If you love the idea of the raw food diet, but do not like the price tag associated with the small, freeze-dried foods that are available, then Nature's Variety has a good alternative with their Instinct Raw Boost Cat Food.
This food is a mixture of traditional dry kibble with raw freeze dried meat.
Chicken is the first ingredient in the food.
Whole pieces of the meat are minimally processed and included in the product once it is prepared through freeze drying.
The Nature's Valley food can be provided on its own since it contains all of the vitamins, amino acids, omega-3 fatty acids, and antioxidants your cat needs.
Or you can add your own raw meat and use the food as a topper.
Best Wet Cat Food Brands
Dry cat foods are the most common, but some pet owners do prefer wet cat food brands over the dry varieties.
Wet foods offer the fluids that your cat needs.
And this can be especially helpful if your feline has a urinary disorder like chronic urinary tract infections, bladder stones, or kidney disease.
Purina Pro Plan Focus
If you are trying to ensure that your cat retains their urinary health, then try Purina's Pro Plan Focus Adult Urinary Tract Health Formula Canned Cat Food.
This food is made with chicken, like many other cat foods.
Real chicken is used, and the fat content of the product is low to help reduce weight concerns while also promoting cardiovascular health.
Very little magnesium is included in the food to reduce the incidence of bladder stones.
And the formula allows for the retention of the proper urinary pH to eliminate both infection issues and stone formation problems.
Purina's Urinary tract formula also contains a maximum 78% value of moisture so your cat has an easy time retaining the moisture he needs.
Pride by Instinct
If you are looking for one of the best cat food brands for wet grain free cat food, then check out Pride by Instinct.
This food isn't just grain free, it's gluten free too.
With added vitamins, minerals and taurine. As well as omega fatty acids.
And it's made in the USA.
Wellness Core
The Wellness Core range is another very popular choice when it comes to the best cat food brands.
They produce delicious grain free options, that are designed to provide a very natural diet.
There are no artificial colors, flavors or preservatives. It's made in north America and backed by their Wellness guarantee.
A good choice if you are looking for a low calorie, grain free options. Particularly for less active indoor kitties.
Healthiest Cat Food Brands
Healthiest cat food brands reviews are something that many cat owners look for.
All of the products names in this article are healthy and provide the protein that your cat needs.
With that said, there are some cat foods that offer a bit of extra care beyond basic nutrition. So look for these types of foods if you want to boost your cat's health in a specific way.
Purina Pro Plan Focus Adult Hairball Management
Purina offers one such specialty food with their Pro Plan Focus Adult Hairball Management Chicken and Rice Formula cat food.
This food offers good nutrition with a 40% protein formula, but fiber is also included to help with hair ball issues.
Fiber helps to encourage the movement of hair through the digestive system so it does not get stuck in the intestinal tract.
Fiber also keeps the hair from clumping up so it does not congest in the stomach where it needs to be regurgitated.
Hill's Science Diet Adult Oral Care
You may not know that gum disease is a serious issue when it comes to felines. And that oral infections can lead to serious heart issues and dental abscesses.
According to research, a diet made of crunchy food can help to reduce oral health problems, and this is exactly what Hill's offer with their Science Diet Adult Oral Care cat food.
This food reduces tartar and plaque buildup and offers vitamins like vitamin C and E that can keep the immune system strong and able to fight off infections, like the ones that plague the gums.
The oral care food is also made with fibrous strands within the food to gently brush the teeth as your cat eats.
Best Cat Food Brands
As you can see, top cat food brands can be chosen based on your cat's needs and desires.
If you need help choosing from one of the many options available, then make sure to speak with your veterinarian.
Do you have a few premium cat food brands that you like, or do you have experience with a picky food feline?
Let us know in the comments below.
References
Średnicka-Tober, D., Barański, M., Seal, C., Sanderson, R., Benbrook, C., Steinshamn, H., . . . Leifert, C. (2016). Composition differences between organic and conventional meat: A systematic literature review and meta-analysis. British Journal of Nutrition, 115(6), 994-1011. doi:10.1017/S0007114515005073
Margarethe Hoenig, Dr.med.vet., Ph.D. The Cat as a Model for Human Obesity and Diabetes. J Diabetes Sci Technol. 2012 May; 6(3): 525–533.
Published online 2012 May 1.
Watson AD1. Diet and periodontal disease in dogs and cats. Aust Vet J. 1994 Oct;71(10):313-8.