Billy likes to join in.  He likes to join in everything.  It isn't that we don't love him, but sometimes, he does get a little – in the way.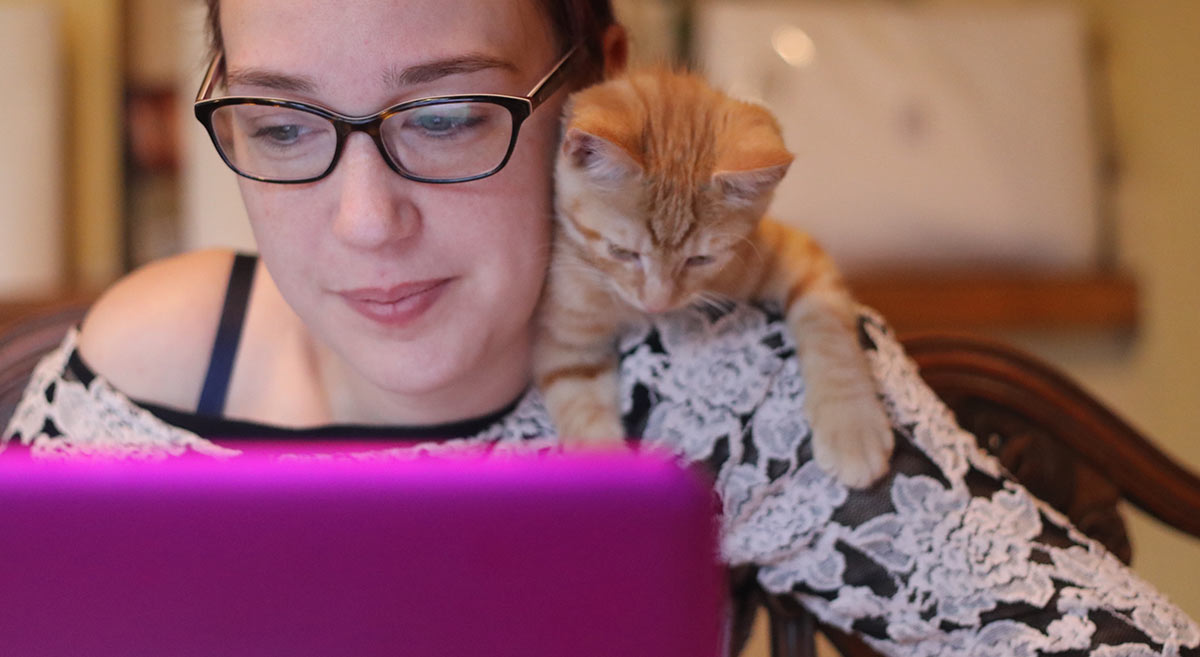 Don't get me wrong – he is very well intentioned.  His only aim is to help.
And to catch that sneaky cursor that scampers around the screen.
This picture is typical Billy.  He is never happier than when he is cosied up to a good friend.
An exciting day
Billy is twelve weeks and two days old today.  And today has been exciting for our kitten.
He has had a lot of new obstacles to climb and slide down, and packaging to play with, as we dragged mattresses up and down the stairs
I am still having some allergy symptoms, so we have decided to replace our mattress, pillows and duvet to try and reduce the volume of dust mites in our bedroom.
Bedrooms are often the worst place in the house for mites. Apparently a mattress can be home to up to ten million of them. And ten percent of the weight of a two year old pillow will be made up of mites.
Eek!
So it was in with the new and out with the old.  And plenty of chance for games for a kitten.
Billy's favourite toy
This afternoon I looked at the video I shot yesterday, of Billy playing with his puzzle toy.  The quality of the color isn't the best, but it was really cute and I thought you might enjoy it too.
Billy, really enjoys testing out new toys, and watching him playing with them is providing us with hours of entertainment.
It's also a great way of distracting him when we want five minutes peace!
Billy's clear objective with this toy is to get ALL the toys out of the box.
None shall remain!
He isn't happy until the box is empty.
When I bought it, the puzzle box came with four little toys in.  This didn't keep Billy occupied for long. So I bought him a pack of little stripey balls, some of those hedgehog balls, and some Pet Stages mice.
All of which he likes playing with on their own.  But once they are in the box.  They all have to come out.
Oscar tests out the puzzle toy
Oscar is Lucy's five year old tuxedo cat.  Lucy took the puzzle toy home to let Oscar have a go this evening and he was not overly impressed.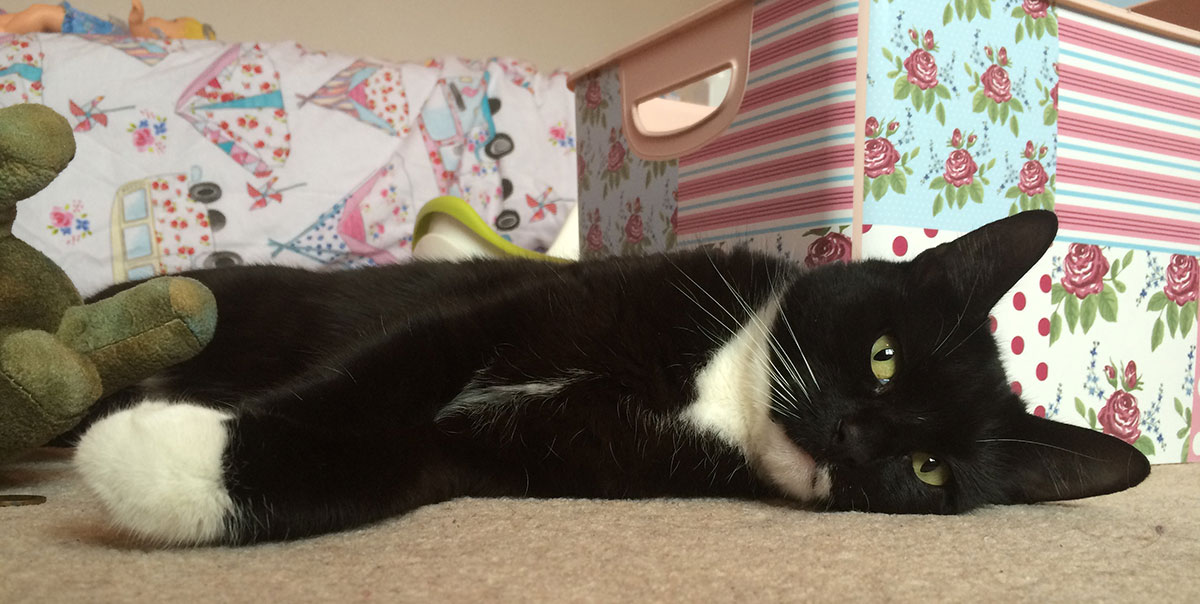 Oscar would like to point out that there was no food in the toy. None.
And nothing to chase.
He'd be grateful if someone could explain to him what exactly this puzzle box does!  Because he looked at it for several minutes and it didn't do anything!
Ah well, I guess you can't please ALL the cats, all the time
Perhaps a puzzle box is more of a kitten thing?
Does your cat like puzzle toys?
If your cat has one of these toys, I'd love to know what he thinks of it.
Or to hear any suggestions you have for new toys for Billy!  So feel free to drop them into the comments box below.
Free Updates For Cat Lovers!
Our cat care articles, tips and fun facts, delivered to your inbox