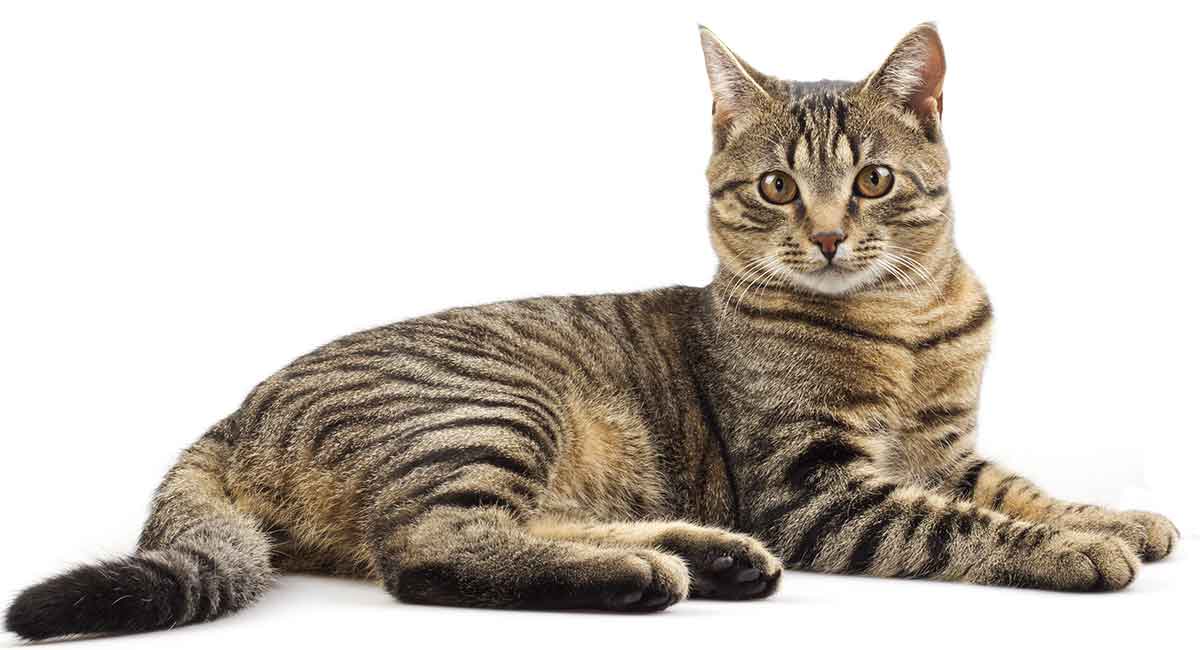 It's no surprise that tabby is one of the most loved patterns on the planet. Cool stripes and amazing "M" shaped eyebrows give these tiny tigers something that set them apart from their feline friends. Today I'll share how I chose my tabby cat's name, and give you a bunch of ideas for your own. These gorgeous tabby cat names reflect their ticks, spots or mackerel markings, but they also shine a light on their awesome personalities.
Contents
Tabby is not a breed of cat, rather it is a domestic cat that sports certain markings which categorize it as a tabby. Because tabbies are not a breed in themselves, these cute cats can come in a huge variety of shapes and sizes. Each one is different, so they need unique names to suit them.
Why Is Naming My Cat So Hard?
Bestowing a name upon your tabby cat is a momentous occasion. A name is so much more than a label, it's how others identify us. That's why giving the perfect name to your kitty is key. All pet parents strive to pinpoint the one and only special name to confer on their unique feline. But, with so many diverse and unique name choices available today, the task can be overwhelming.
Should we choose a name that captures our tabby's personality? Are perhaps a cute name? Or how about a colorful one? Fortunately, there is inspiration all around us, and a list of name ideas will often trigger your brain into creative action!
You probably have dozens of names of favorite TV actors and characters alone, not to mention singers, historical figures, etc. that might fit your cat. What do you think about the name Hairy Styles? Then again, it's always a safe choice to go with a more traditional, "animal-esque" name like Rover or Mittens.
My black tabby is named Fuzzy, nothing too outrageous or out of the ordinary. But therein lies a delicious irony, because in fact, he's quite an extraordinary cat! So with the aim of helping you choose the perfect name for your own special tabby, we've compiled lists of auspicious cat names for tabby cats for you to ponder!
Some of our cat names are famous and instantly recognizable, some are cutesy, some are punny, and some are fierce. In other words, we have captured tons of the best tabby cat names worthy of bequeathing to your very own tabby kitty!
Boy Tabby Cat Names
Let's start with the king of the jungle among tabbies (in his own mind at least!) and consider suitable male tabby cat names. What are proper boy cat names tabby-wise? Something strong and commanding might be appropriate, for starters. How about these beefy names:
Monarch
Prince
Victor
Rufus (The Rescuers)
Elvis
Monty (Stuart Little)
Sinbad
Peter Pan
Blade
Tony the Tiger (Kellogg's favorite mascot!)
Big Papi
Achilles
Leonardo
Romeo
Toby
Oliver
Heathcliff (Cartoon character)
Sylvester (Looney Toons character)
Felix the Cat
Socks (former US First Cat)
Kobe (Bryant, not the steak!)
Girl Tabby Cat Names
As Shakespeare's tragic heroine Juliet so passionately asked, "What's in a name? That which we call a rose, by any other name would smell as sweet." And, she was right. No matter what we chose to call our kitties, their purr-sonality always comes shining through. So in honor of beautiful Juliet, may we present some of the finest girl tabby cat names, and tabby kitten names female, that we could find for your perusal?
Autumn
Ginger (Or your fave Spice Girl name)
Juliet
Smurfette
Cat Middleton
Abby Tabby
Cleo-cat-tra
Elsa (Born Free)
Meowly Cyrus
Tabitha
Athena
Xanthe
Harper
Piper
Angel
Choupette (Karl Lagerfeld's cat)
Princess
Kitty Purry (Katy Perry's cat)
Luna
Catniss
Ariel (The Little Mermaid)
Grey Tabby Kitten Names
Grey tabby cat names or gray tabby cat names? You say tuh-may-toe, I say tuh-mah-toe! No matter how you choose to refer to your ashen cat, we have a list of sterling names for you to consider:
Smokey
Ashby
Licorice
Espresso
Jet
Blackie
Shadow
Mr. Midnight
Earl Grey
Phantom
Ebony
Raven
Poupon (get it?)
Payne's Gray
Inky
Jenni-purr Gray
Pepper
Platinum
Oreo
Slate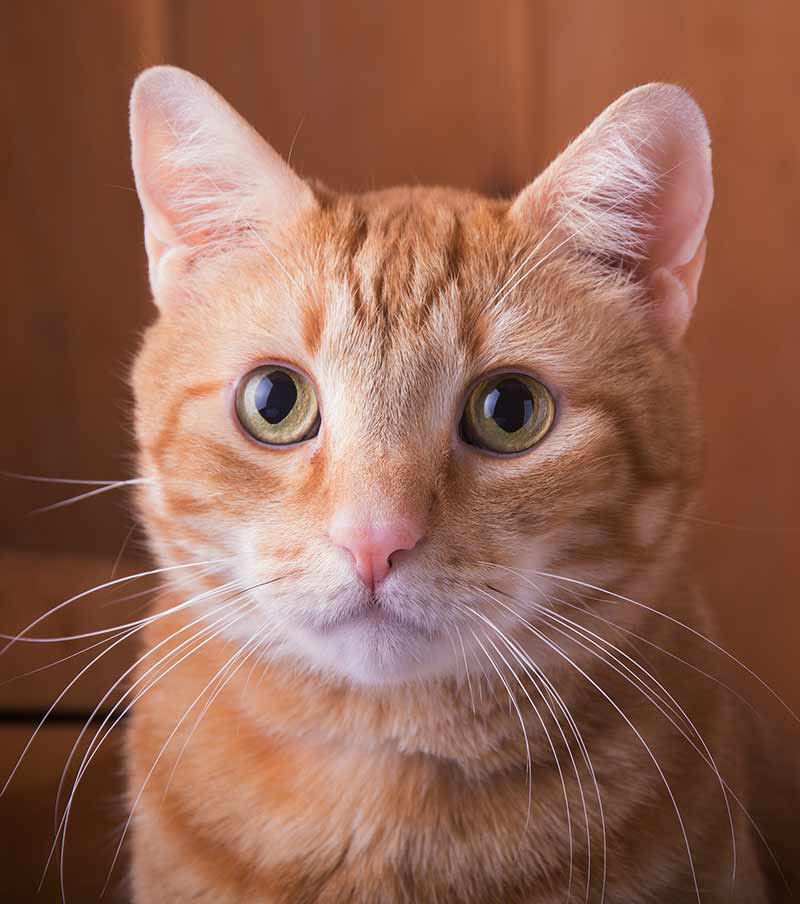 Ginger or Orange Tabby Cat Names
Do you want to name your ginger cat with a fiery or maybe even an orange-y flavored name? Then, how about one of these orange tabby cat names female and male? They are also great tabby kitten names!
Prince Harry (no need to explain this one!)
Pumpkin Pie
Red
Blaze
Naranja (Spanish for orange)
Rusty
Marigold
Miss Kitty
Peaches
Crookshanks (Hermione Granger's orange cat from Harry Potter)
Persimmon
Hobbes (Calvin and Hobbes comic)
Creamsicle
Sunnyside
Juice (or simply, OJ)
Tiger
Chrysanthemum (Cryssie for short!)
Carrot Top
Lucy (for Lucille Ball)
Garfield
Morris (9-Lives cat food spokes-purr-son)
Silver Tabby Cat Names
Is your cat as priceless and treasured as a precious metal? We think that all cats fit into this cat-egory, of course, but if you have a very special silver tabby, you may want to recognize her ubiquitous coat when you name her. If you're thinking about naming her for her silken fur, we have a list of terrific tabby names for you, many that refer to shades of silver:
Snowball
Charcoal
Bagheera (The Jungle Book)
Sardine
Sharkey
Cat Deely
Silver Belle
Guinevere
Duchess (Aristocats)
Greystoke
Reynolds (Aluminum, get it?)
Turtledove
Pax (Goddess of peace)
Sox
Dewey
Ajax
Europa (Greek princess)
Cream Puff
Katmandu
Marie (Aristocats)
Brown Tabby Cat Names
Earthy tones of brown, black and ochre distinguish what is known as the classic, or marbled, tabby coat pattern. These magnificent creatures are further recognizable by the dark bands that run across their tail and legs, as well as a pattern that resembles the letter "M" on their foreheads. Accordingly, we've put together some colorful names that are sure to be appreciated by the curious little tabby in your life:
Copper
Coral
Henry Hissinger
Hershey
Shelbie
Foxy
Goldie
Dirty Harry
Mr. Coconut
Topaz
Peanut
Coco
Amber
Brown Eyed Susan
Harry Pawter
Pebbles
Sandbar
Mocha
Snickerdoodle
Sir Smudgy
Disney Cat Names
Within the wonderful world of Disney reside some of the world's most beloved and memorable cats. Naming your tabby after a Disney cat would be an honor, fur-sure! Here's a list of cats from The Aristocats to get you started:
Toulouse
Napoleon
Scat Cat
Frou-Frou
English Cat
Abigail Gabble
Lafayette
Marie
Berlioz
Roquefort
Or, how about giving your terrific tabby one of these Disney-inspired names?
Scar (The Lion King)
Mittens (Bolt)
Stromboli (Pinocchio)
Bonkers D. Bobcat (Bonkers)
Mirage (Aladdin)
Dinah (Alice in Wonderland)
Nala (The Lion King)
Clawhauser (Zootopia)
Jafar (Aladdin)
Lady Tremaine (Cinderella)
Spotted Tabby Cat Names
Spotted tabbies have stripes that appear to be broken up into spots, hence their name. In honor of this dotty coat pattern, we've made it a point to assemble some good names for tabby cats that invoke a bit of spot-on naming:
Coco
Smudge
Pawdry Hepburn
Rice Pudding
Lucifer (Cinderella)
Cookies and Cream
Opal
Milo (The Adventures of Milo and Otis)
Stardust
Jelly Belly
Taupe
Mittens
Patches
Speckles
Cloudy
Mufasa (Lion King)
Powder
Roo
Axl
Billy Boss (Aristocats)
Striped Tabby Cat Names
Within a mackerel tabby coat pattern you will see subtle stripes that curve alongside the cat's elegant body. Most tabby cats sport this pattern, and it is also known as a fishbone pattern due to the elongated, spiny appearance of the stripes. With this in mind we have compiled a list of names that would suit such a distinctive cat to a tee.
Cheshire Cat (Alice in Wonderland)
Tigger (Winnie the Pooh)
Bellatrix
Jasper
Stripes
Catchup
Pocahontas
Strawberry Shortcake
Cinnamon
Sponge Bob
Woody
Janus (Roman god)
Cosmo
Morrissey (Russell Brand's cat)
Fiona
Buzz
Jilly
Feathers
Catmando
Loki
Katarina
Cute Tabby Cat Names
All tabbies are cute, right? But what is known as the ticked tabby coat pattern imparts an extra level of charm to these critters, in my opinion. Also known as a stripeless pattern, the ticked coat is made up of multi-colored, individual hairs. This results in a sort of ombre-like coloration, in which each hair has both a light and a dark pigment.
So do you have a need for a combination of tabby and white cat names owing to your kitty's unique coat? Personally, I think that this is a darling pattern, and your ticked tabby would be well-suited to any one of these equally adorable appellations:
Paw Newman
Peeps
Oliver (Oliver and Company)
Popsicle
Bartholomew
Cookie
Wilburforce
Aubrey
Turquoise
Snoozy
Muffin
Maneki (Japanese Lucky Cat)
Noodles
Mr. Meow-gi
Sushi
Zig Zag
Imperial Jade
Cupcake
Binx (Hocus Pocus)
Linguine
Cool Tabby Cat Names
I have a confession to make: I feed four strays in my backyard and none of them have names! Unless you count, "The Big Yellow Cat," "The Baby Yellow Cat," The Calico Mom," and "The Calico Baby," as names. It has now occurred to me that I must name these delightful creatures, stat! As a matter of fact, I think they each deserve a really cool name, like any one of these chill monikers:
Clawdius
Krazy Kat (cartoon strip character)
Puss N Boots
Thor (Norse god)
Santa Claws
Maximillian
Socrates
Mr. Jinx (Meet the Parents)
Grumpy Cat
Maru (Internet Diva)
Battle Cat (Masters of the Universe)
Dawon (Hindu mythology cat)
Picatso
Copy Cat
Aquamarine
Dickens
Tao
Jellylorum (T. S. Eliot's cat)
Marzipan
Artful Dodger (UK bus-riding cat)
Unique Tabby Cat Names
These exceptional and brilliant monikers are perfect for you to use as tabby kitten male names, as well as cute tabby kitten names. Once you see the list, we think you'll agree!
DC (That Darn Cat)
The Cat in the Hat (Dr. Seuss)
Anderson Pooper
Shiva (The Walking Dead)
Cat Stevens
Emerald Eyes
Lil Bub
Sassy (Homeward Bound)
Mustard
Figaro (Pinocchio)
Cassiopeia
Precious
Caspar
Cat (Breakfast at Tiffany's)
Izzy
Leonardo Di Catty
Mr. Bigglesworth (Austin Powers films)
Purrito
Don Quixote
Hunter
More Inspiring Ideas
We hope you've enjoyed our lists of tabby cat names. If none of these seem perfect for your kitty, here are a few other lists of names to consider:
If you still haven't found the right name for your kitty, try thinking up your own.
How to Pick the Best Tabby Cat Name
Draw up your own list of names based on your heroes and interests. Jot down any ideas as soon as you think of them. Don't forget to include sporting heroes, TV personalities, characters from your favorite books and historical figures.
Anything that interests you, from motorcycles to gardening, will have names and name ideas associated with it that you can use for inspiration.
Think about your cat's personality, size and appearance for inspiration. You might think of a name based on one of those characteristics or an ironic name based on its opposite. For example, you could name a small cat Tiny, but you could also ironically name an unusually large cat Tiny.
Just write down everything that springs into your head. You can filter the list later when you're ready to make a final decision.
Chances are that when the perfect name pops into your mind, you'll know it and the search will be over right then. Whatever name you choose, research has shown that cats do recognize their owner's voice. Just expect don't them to come when called.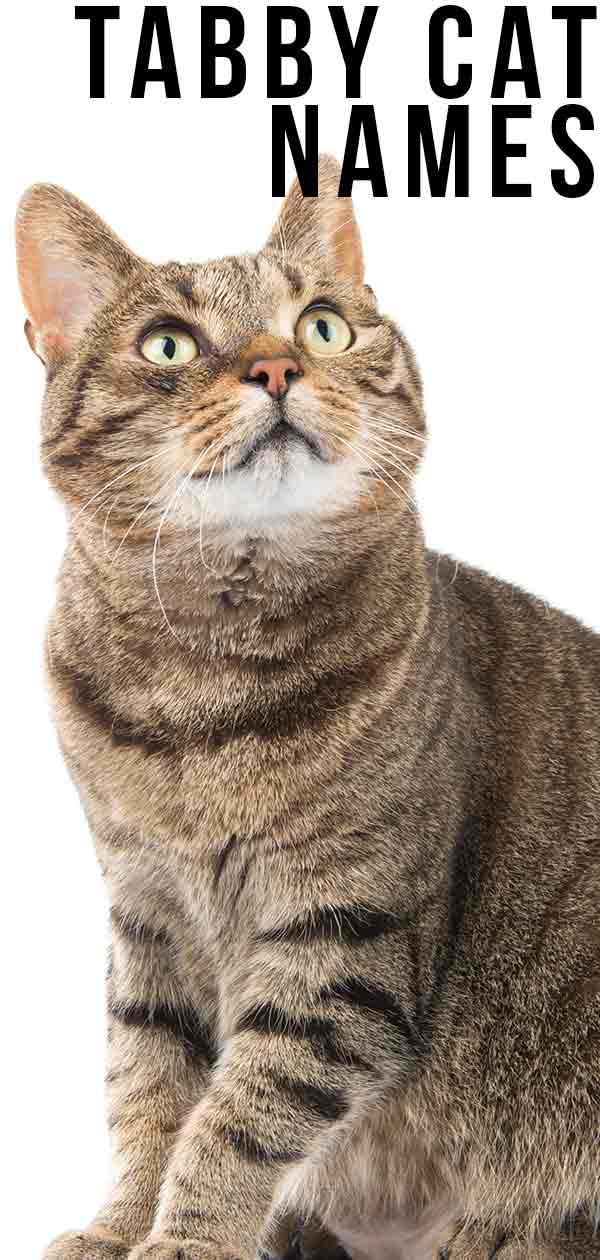 Tabby Cat Names
The possibilities for cat names are endless. We've given you lists for boys and girls, lists for grey cats and ginger cats, as well as Disney names to consider. With so many options, whatever you choose is sure to be perfect for your furry friend.
Do you already have a tabby cat with a special, unique, cute or colorful name? Tell us your tabby cat name ideas in the comments section below!
References
Muth, F. What We Understand about Cats and What They Understand about Us. Scientific American. 2016.
Saito, A. Vocal recognition of owners by domestic cats (Felis catus). Animal Cognition. 2013.