In this Maine Coon photo catalogue you'll find kittens and adult cats. With a range of beautiful coats including black, white, orange, grey and much, much more.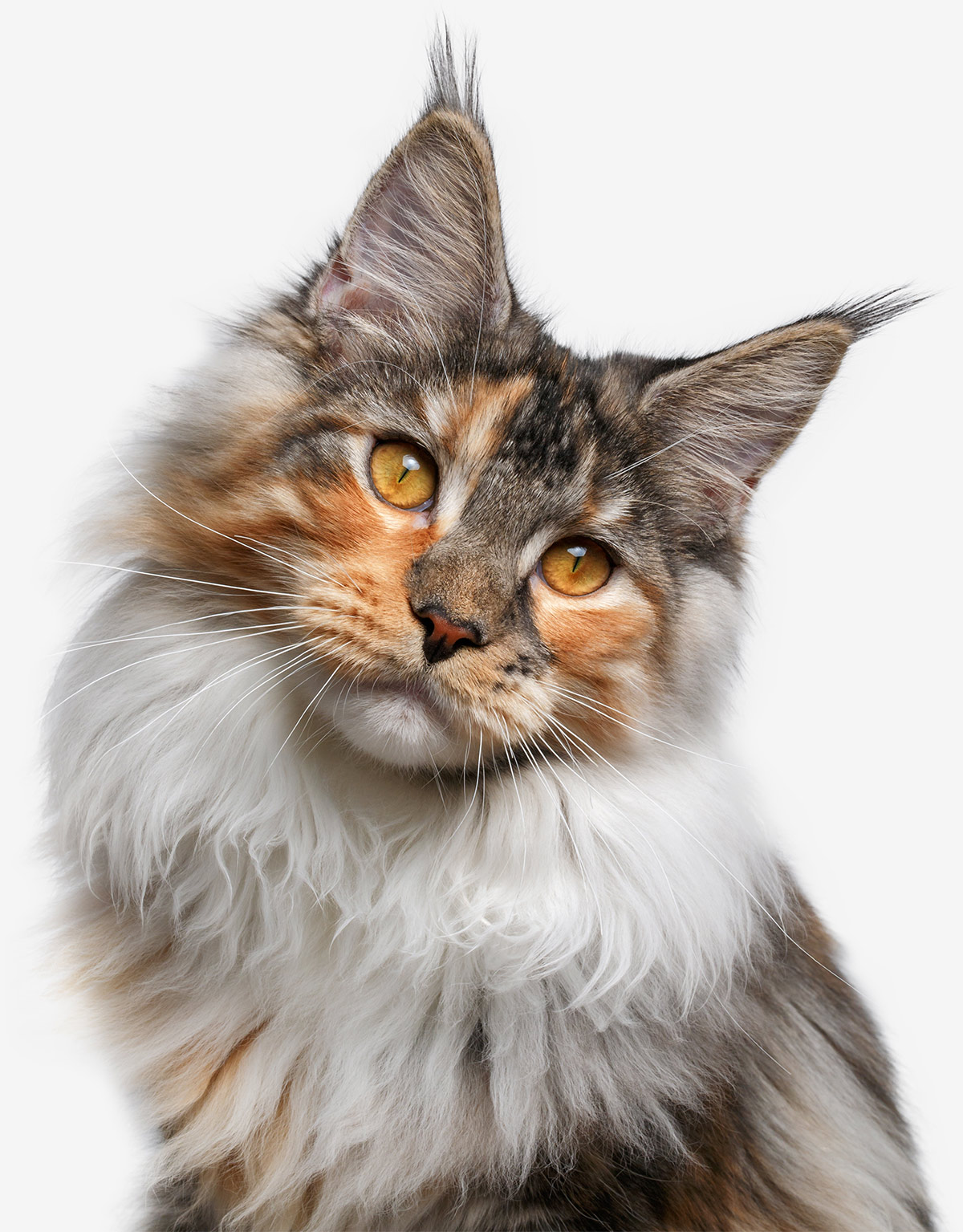 Pictures of Maine Coon Kittens
Maine Coon kitten photos are basically all adorable. These distinctive cats even look different to their peers as babies.
Their distinctive pointed ear tufts giving them a more inquisitive expression.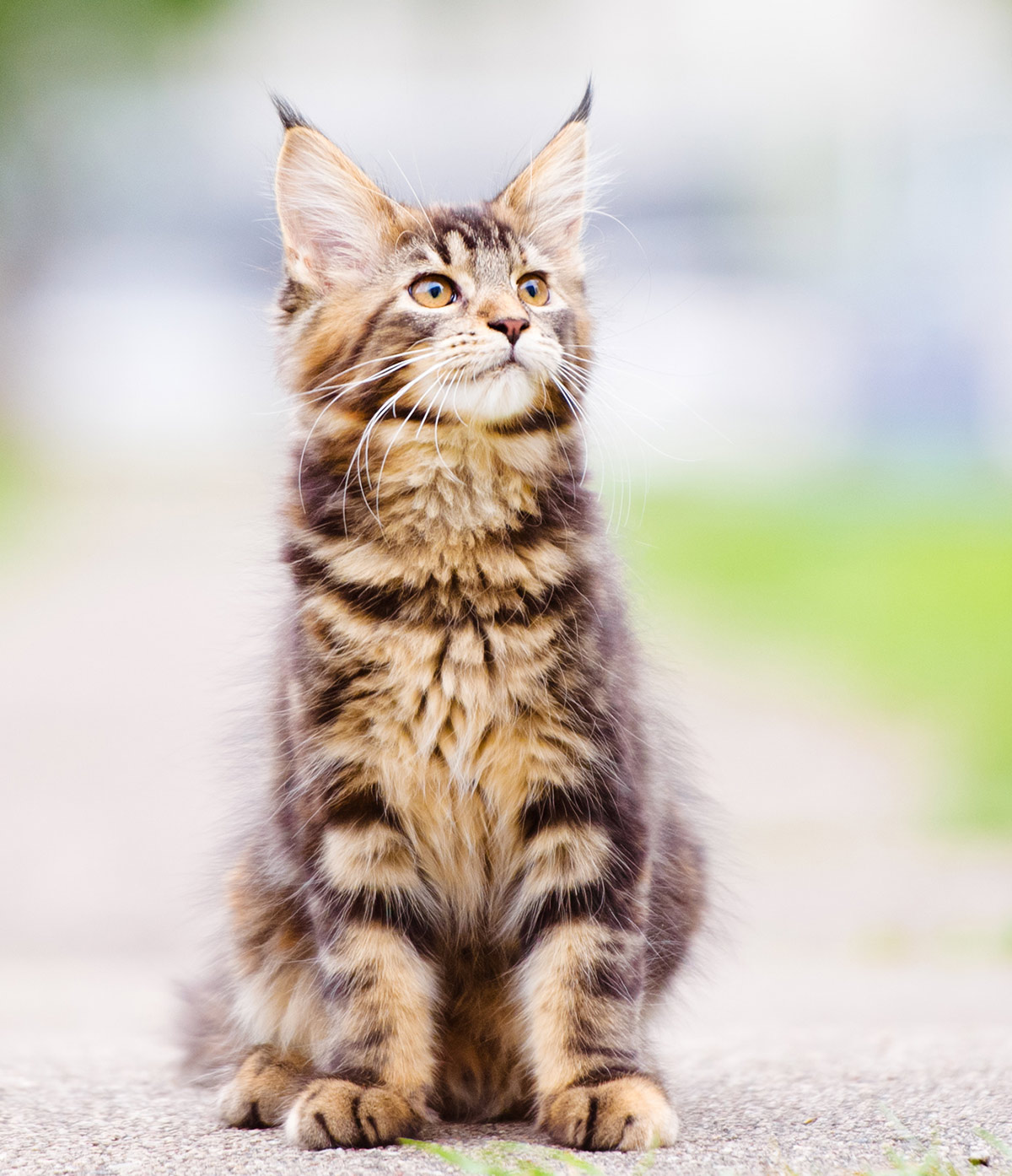 And long coats give them a fluffed up look when their caught in a breeze or having a playful bounce.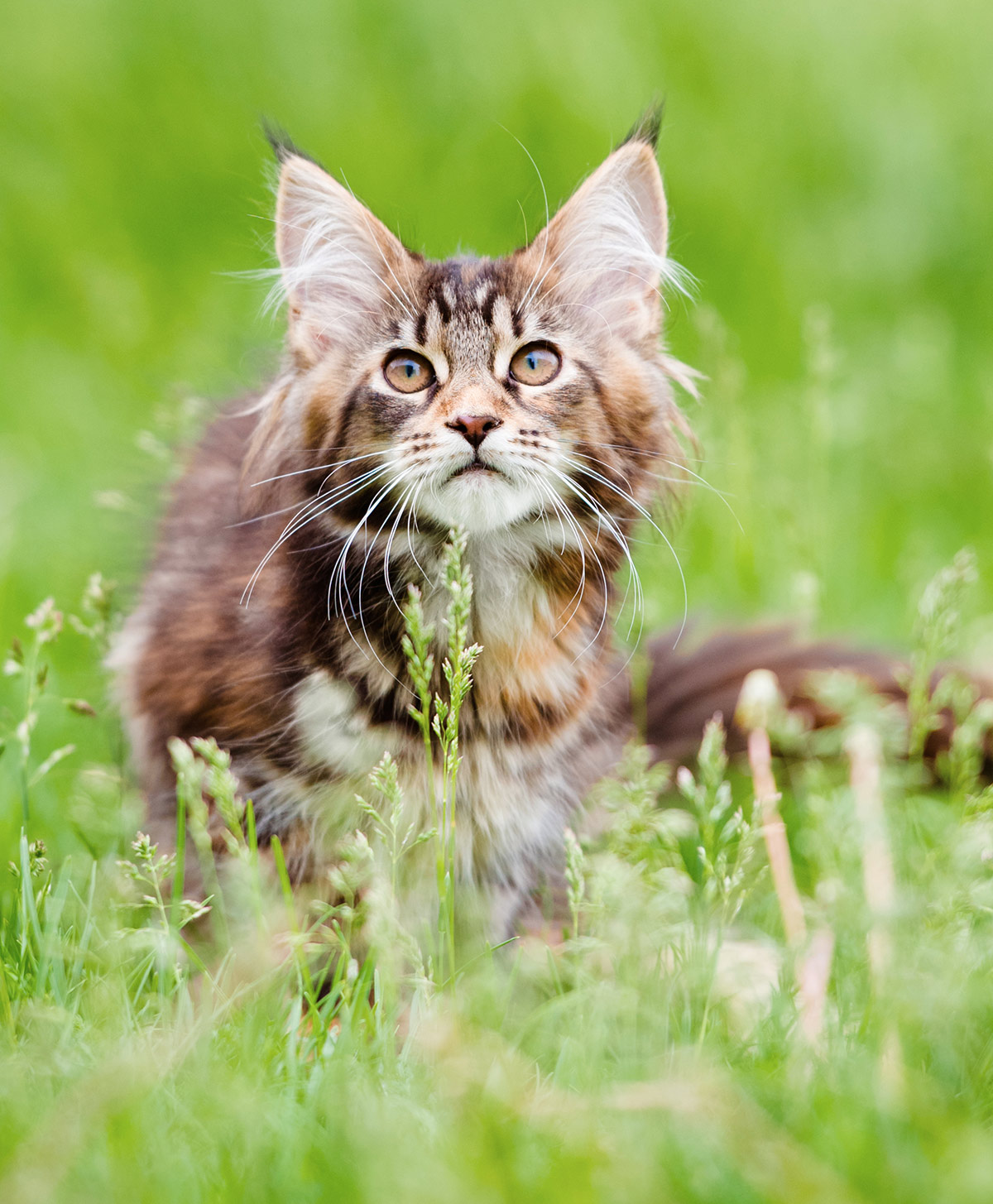 Although many Maine Coon owners keep their kittens as indoor cats, they can really benefit from a safe outdoor place to romp around.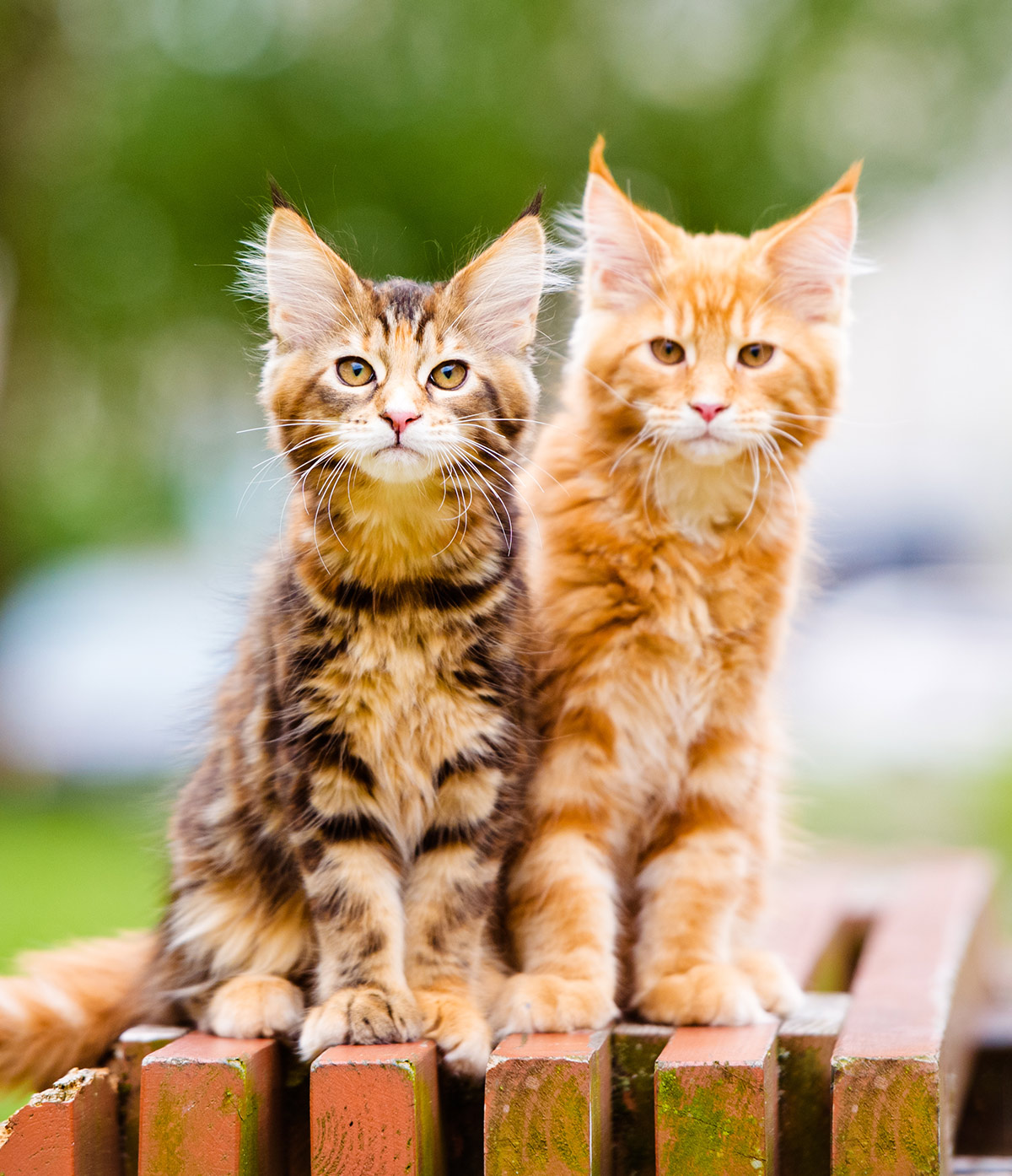 Kittens love to explore the grass and practice their pouncing. But they also love their owners.
Maine Coons are well known for their nice natures. However, just like every other breed, there are plenty of ways that you can help to make that your growing fluff ball turns into a super friendly adult cat.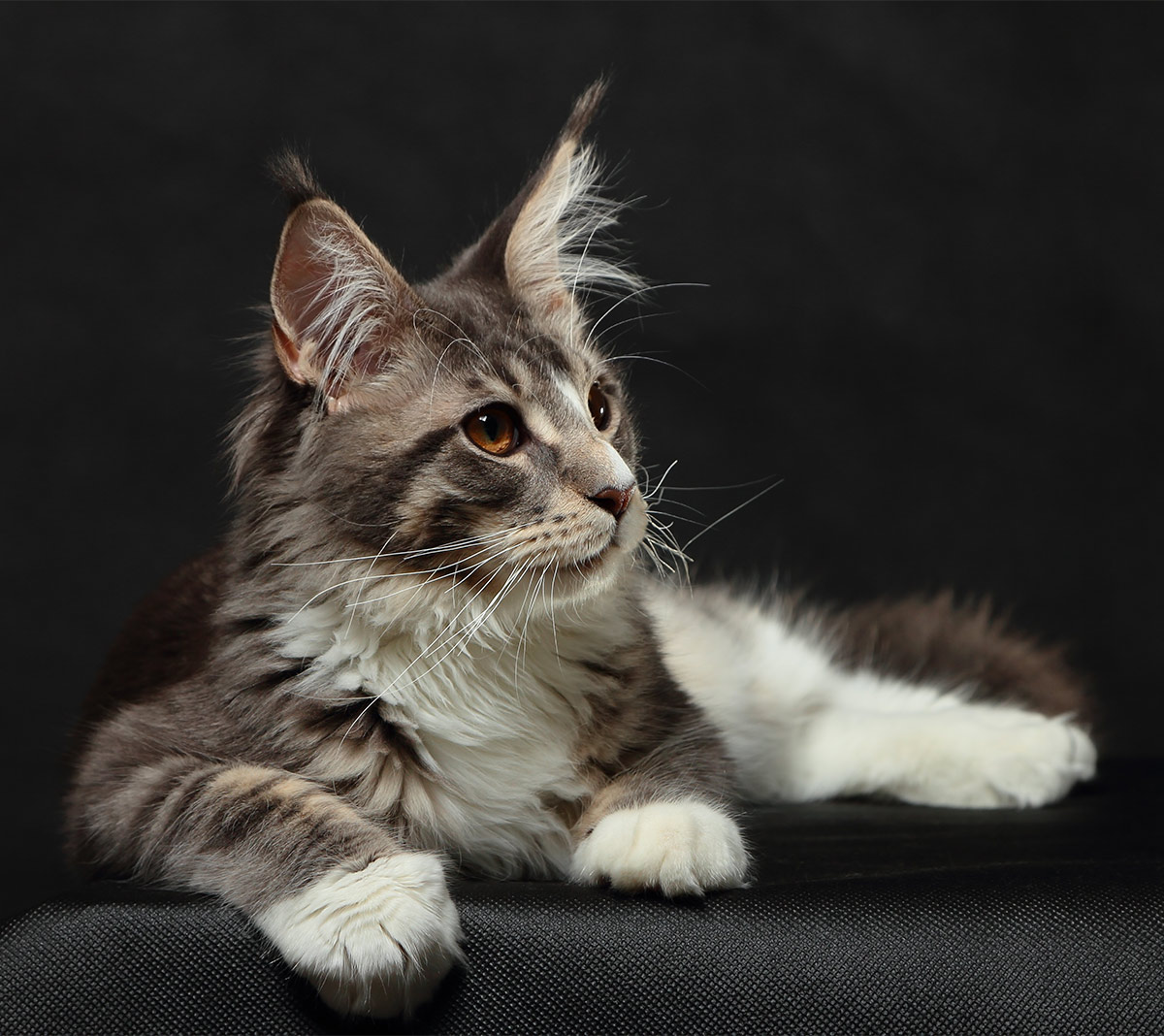 If you are thinking of bringing home a Maine Coon kitten, you can find out all about how to care for them here.
Pictures of Large Maine Coon Cats
Pictures of big Maine Coon cats should ideally show off their size as well as their beauty. And these kitties really are super sized. They even need larger than average cat perches to hold their weight!
One of the best ways to show off the biggest Maine Coon pictures is with people.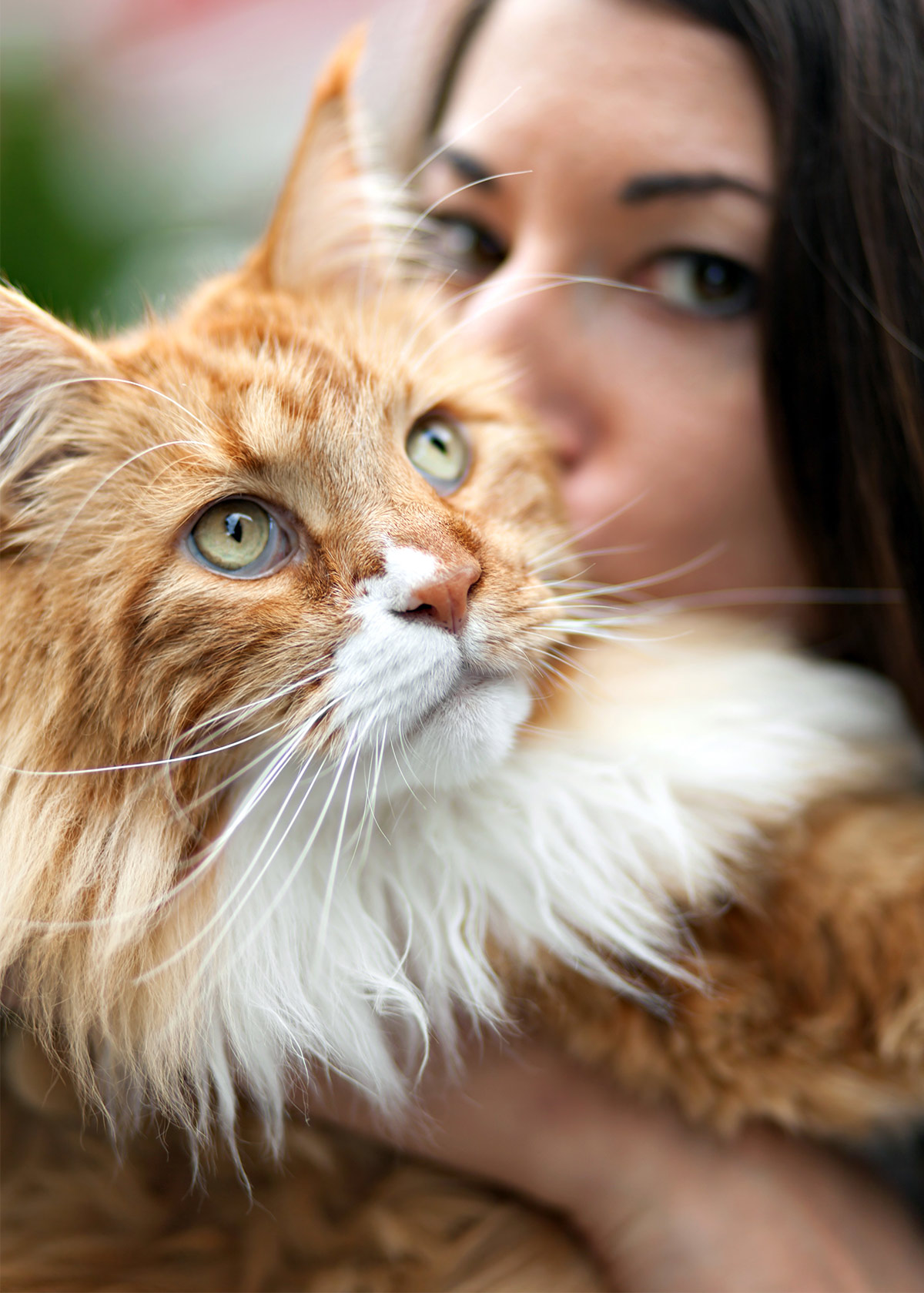 If you have a smaller breed she might well nestle easily into your arms. As these photos of large Maine coon cats show, with them it's a little bit trickier to keep hold.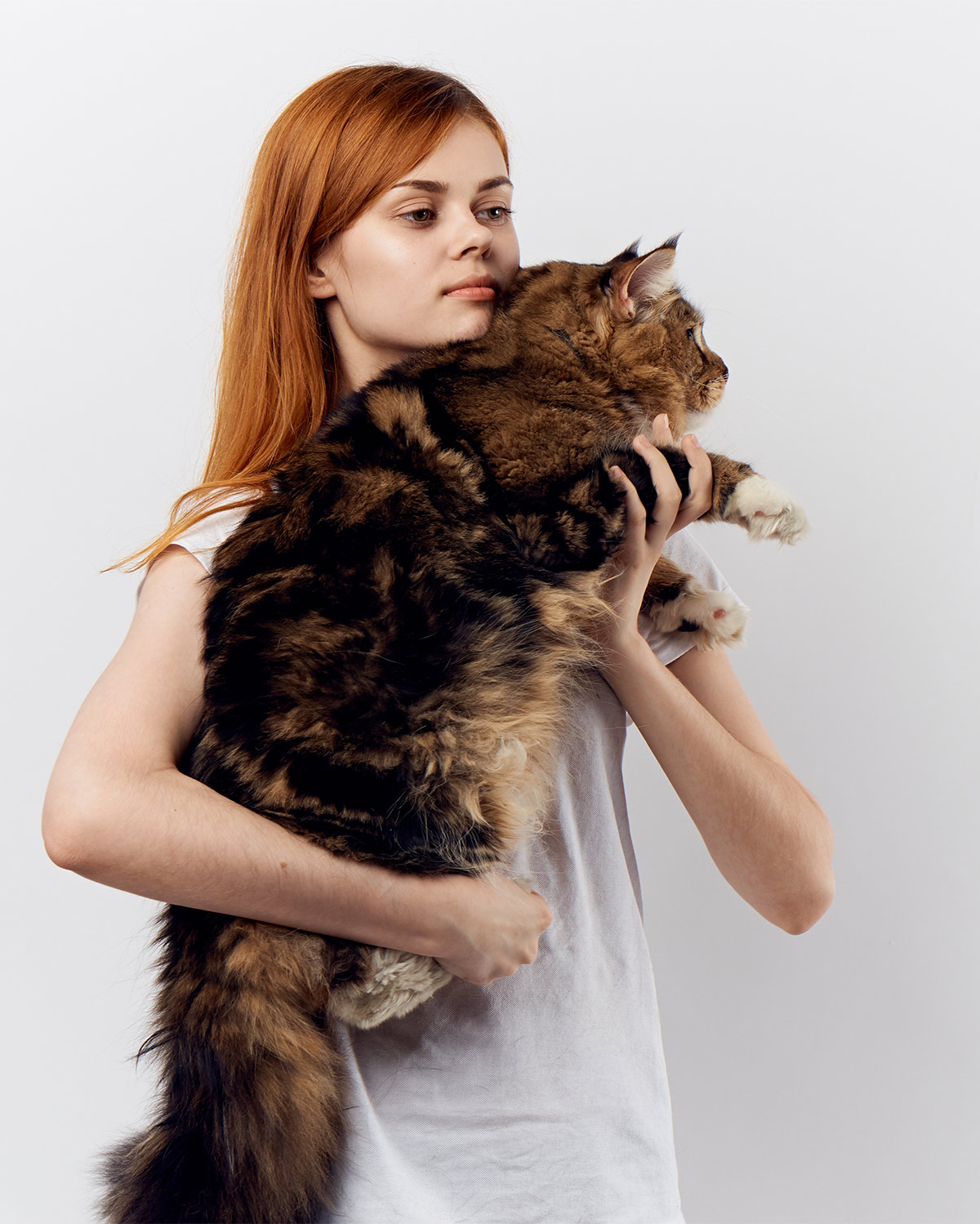 Fortunately, despite their large size, Maine Coon cats are very docile. As you can see from the ease with which they are lifted up! No mean fete when you weigh up to 18 pounds.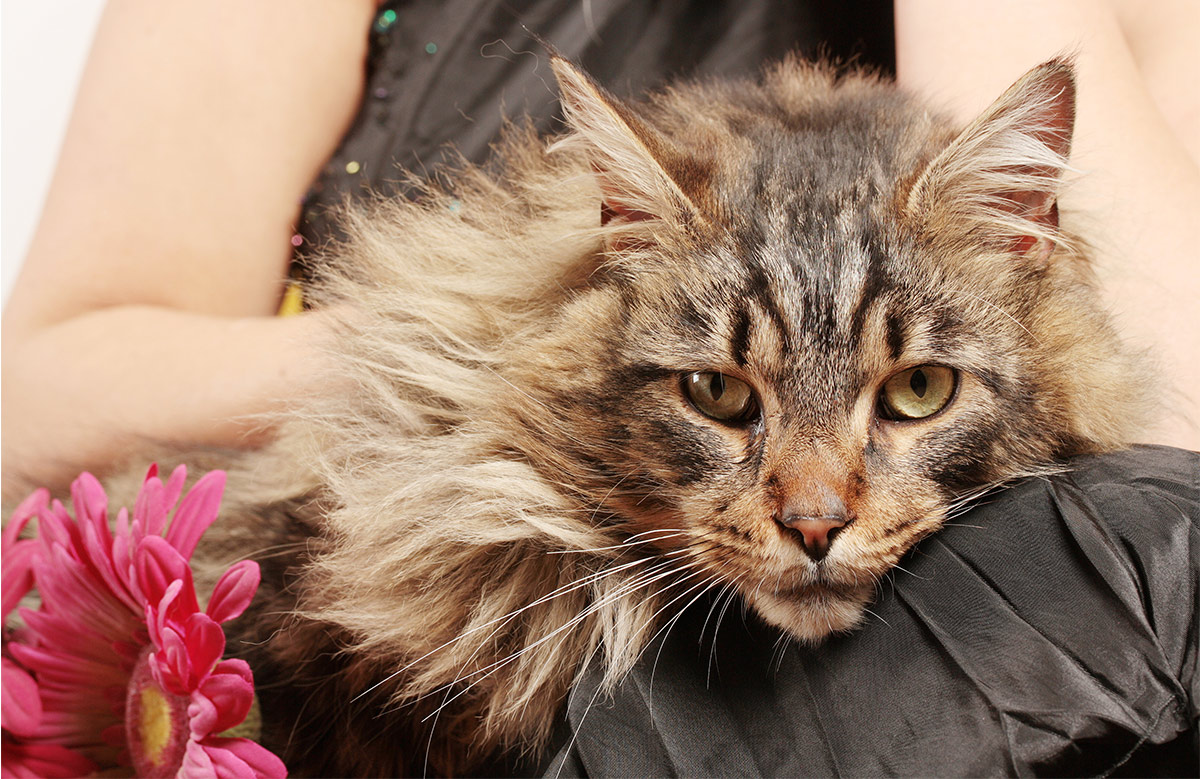 Remember though that just because they are a large breed, doesn't mean it's okay to over feed them.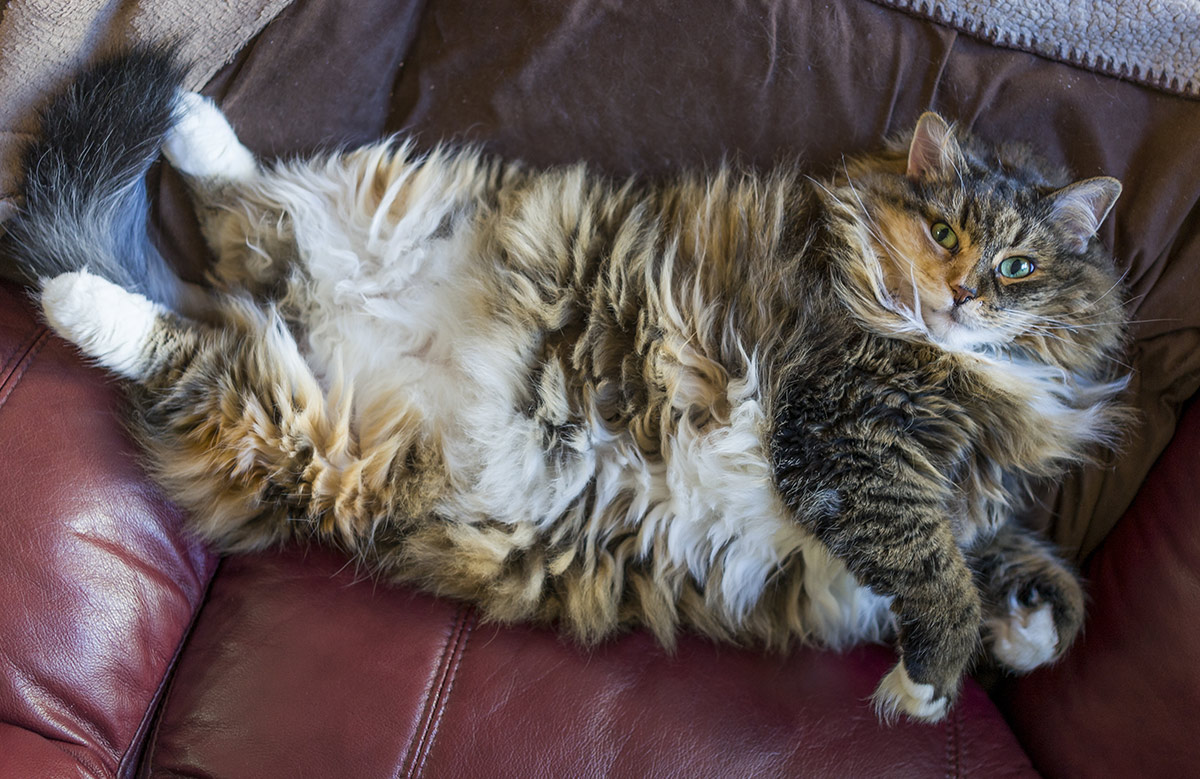 Keeping your Maine Coon at the right weight for her height is important for her good health.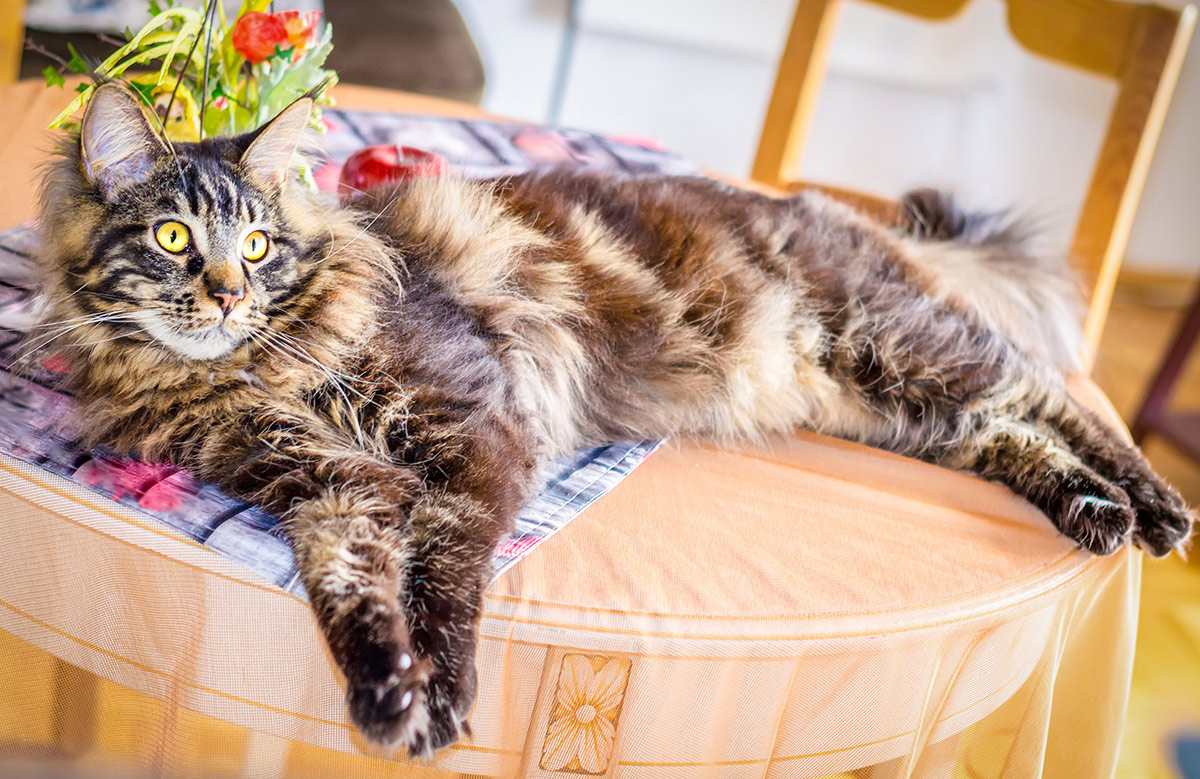 They are also great with kids, and are one of the best cat breeds for families with children.
Pictures of Maine Coon Cats' Paws
A Maine Coon paws photo might seem like a slightly unusual thing. But these are no normal kitty pads! Not only do Maine Coon cats have bigger than average feet to match their super size, but they are more likely to be polydactyl.
Polydactyl cats have additional toes. Although this might seem strange, it's not actually that rare.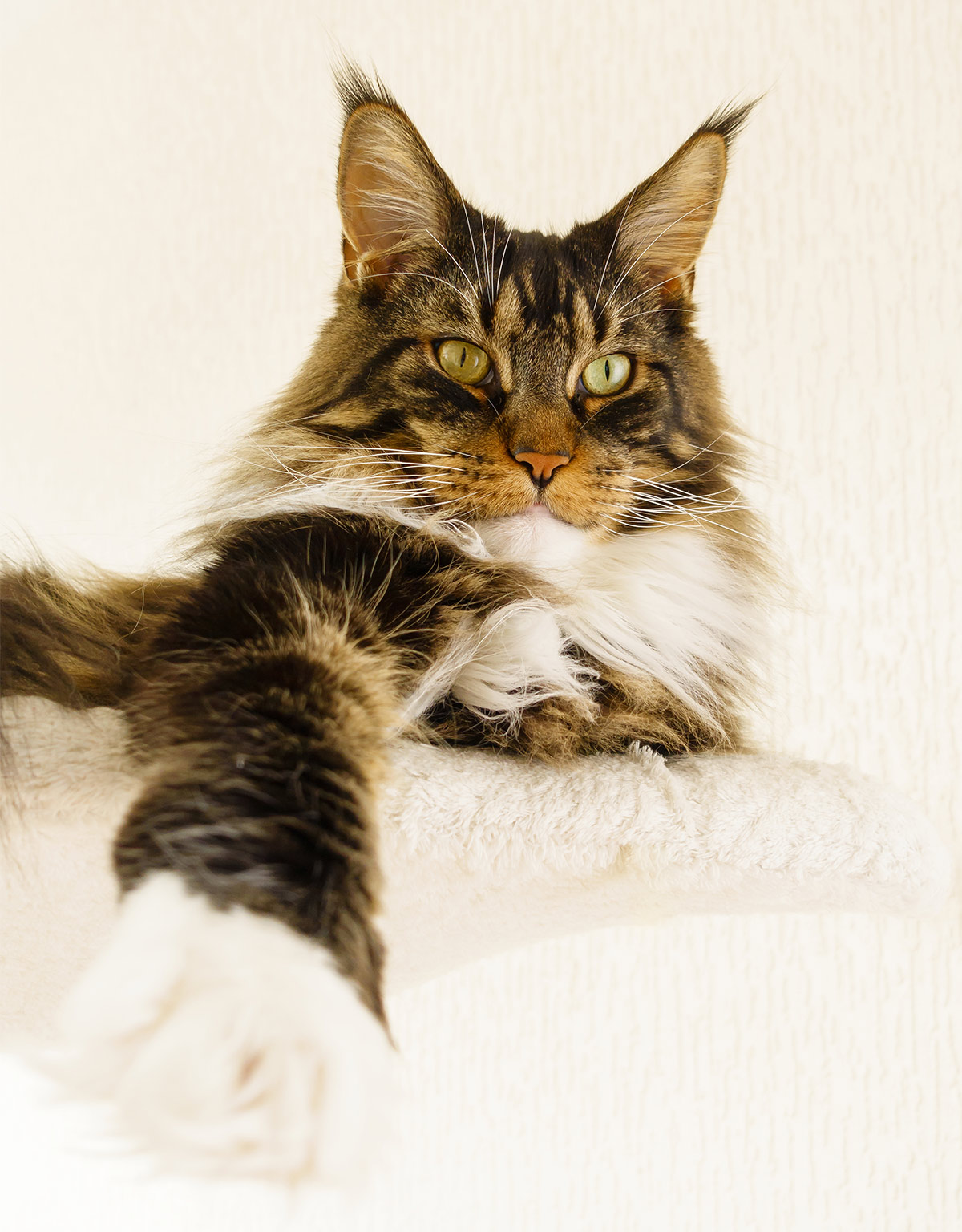 So if your Maine Coon kitty seems to have quite wide feet, give her toes a count!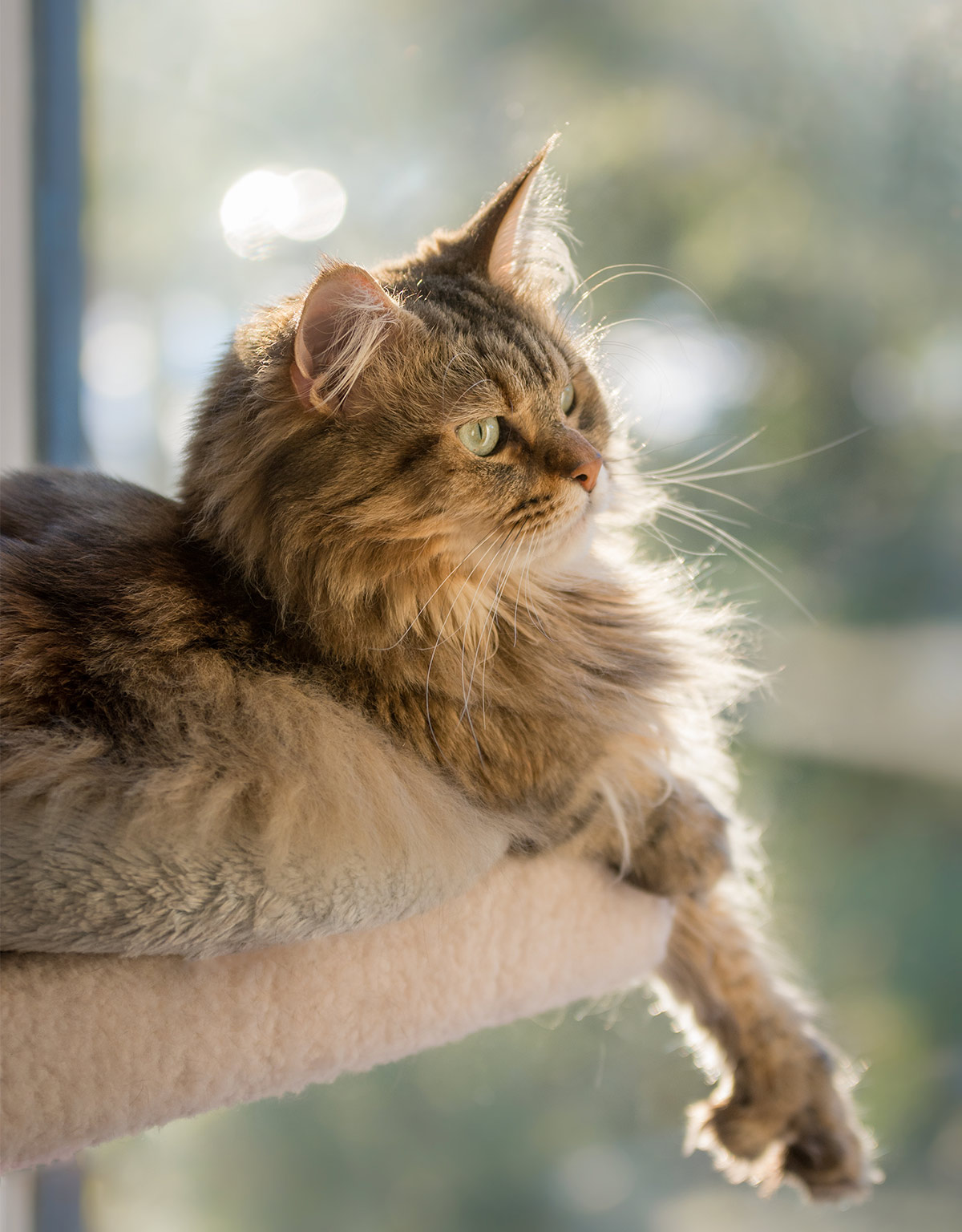 Not only do Maine Coon cats have unusual paws, they also come in an amazing array of colors.
You can find pictures of Maine Coon cats of so many shades, that we have popped the next set of pictures into groups for you. Starting with pictures of Maine Coon cats with orange fur.
Orange Maine Coon Cat Pictures
Orange Maine Coon pictures can be incredibly striking.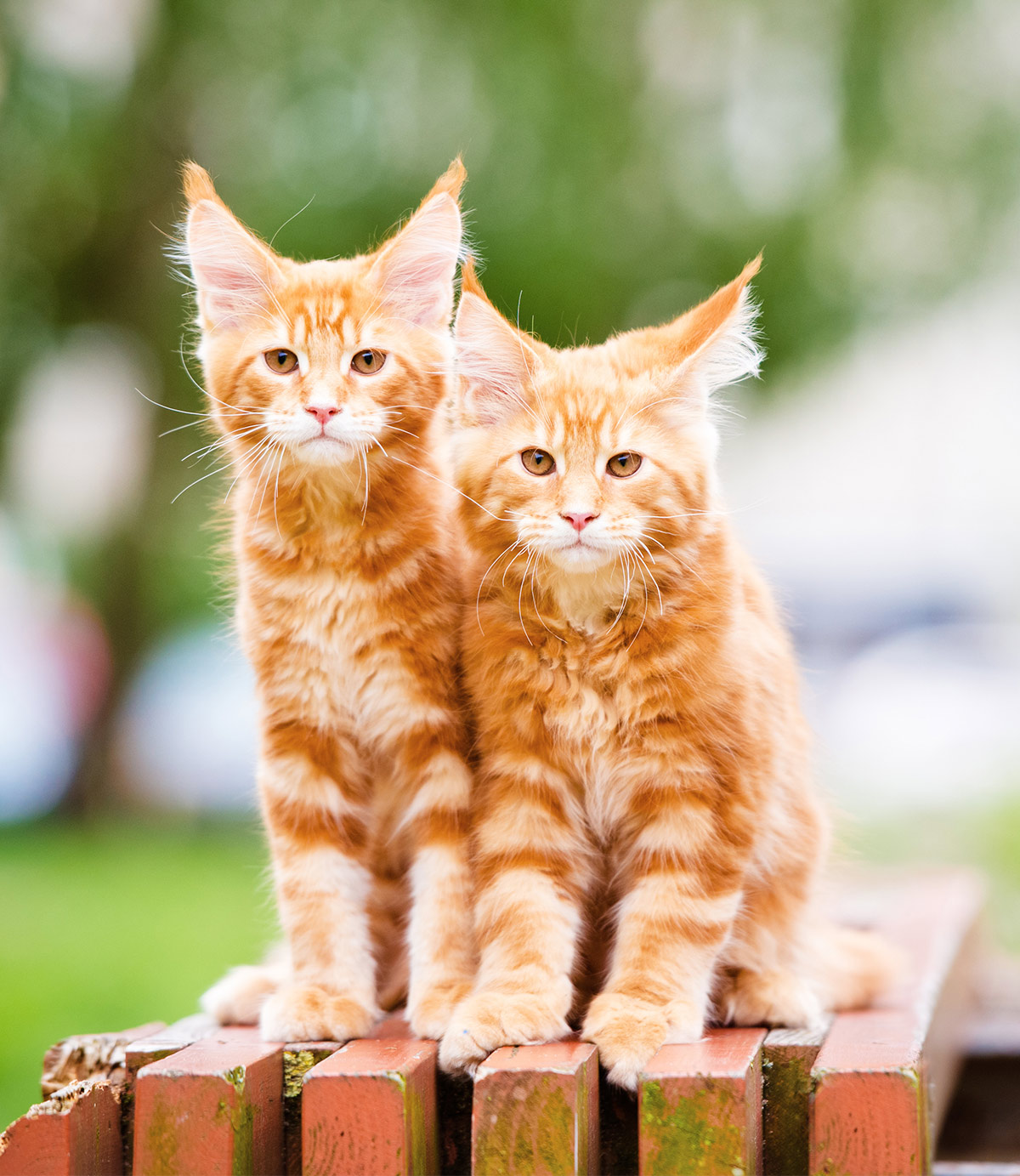 These matching kittens in their orange coats are simply adorable. And don't you just love the proud pose of these little guys?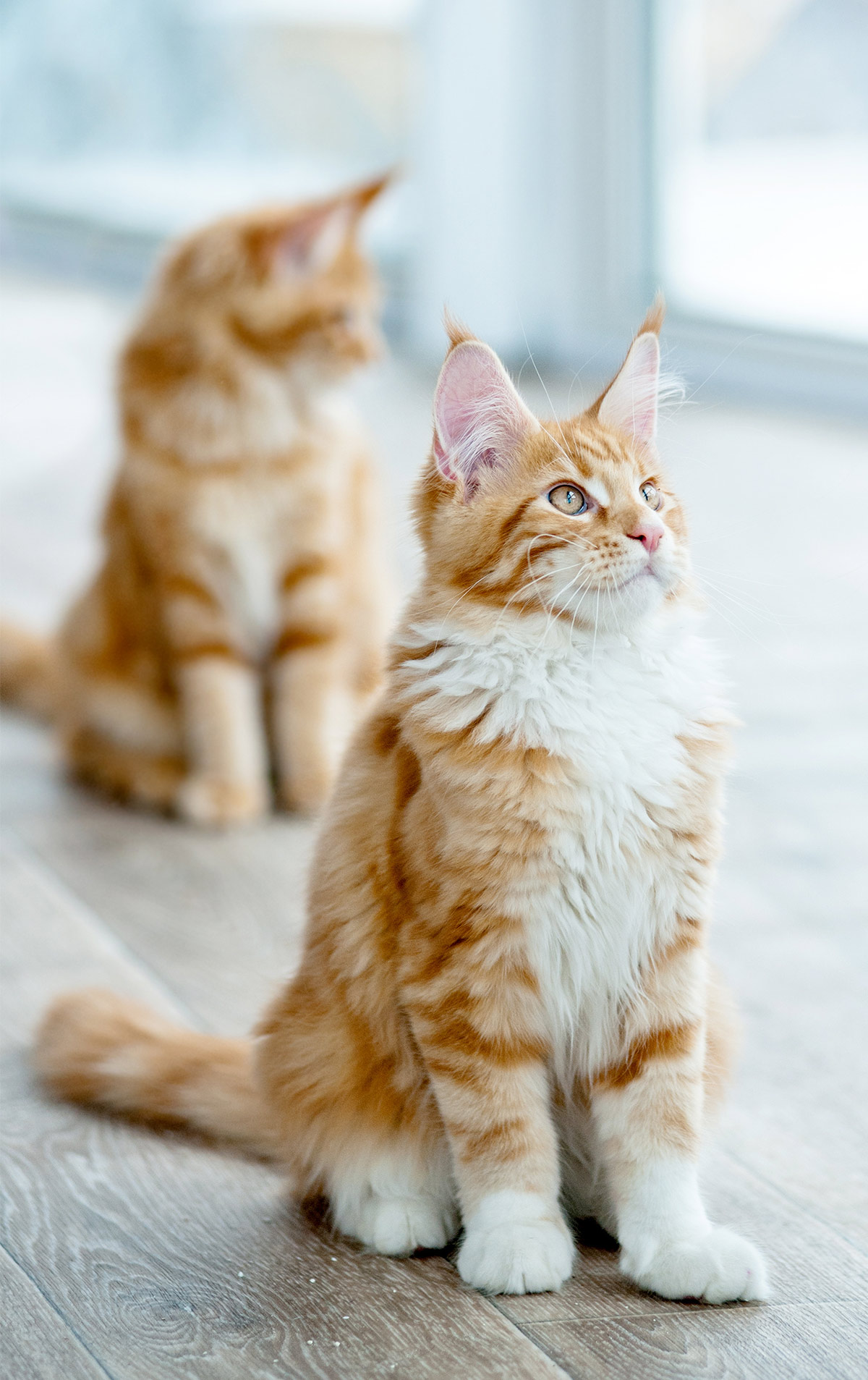 But interestingly, not all orange Maine Coon cats are the same shade. This kitty is quite pale for an orange tabby.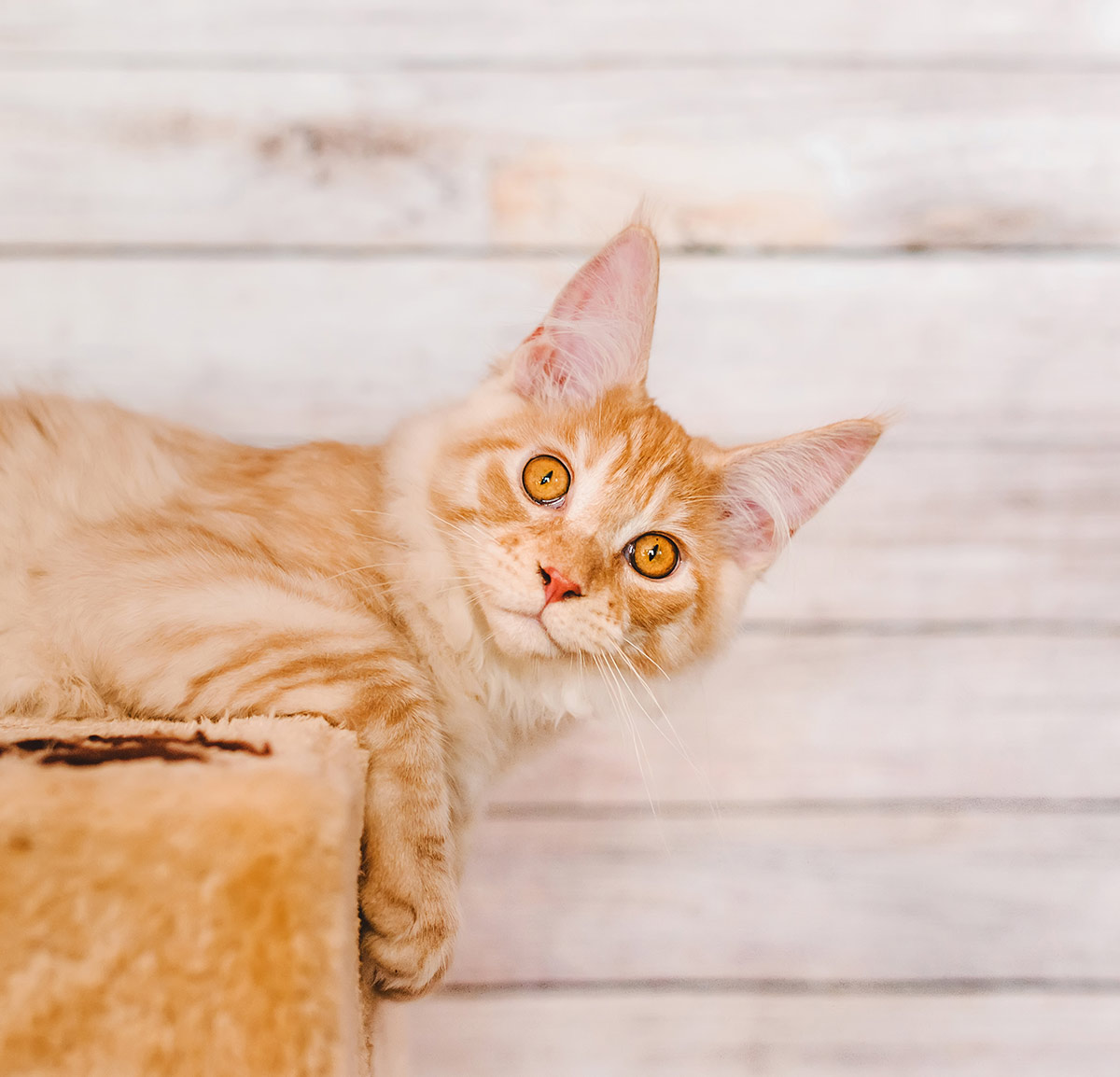 And sometimes orange tabby Maine Coons are so dark in color that they appear to be almost red. These Red Maine Coon Cat pictures will show off their fabulous shade.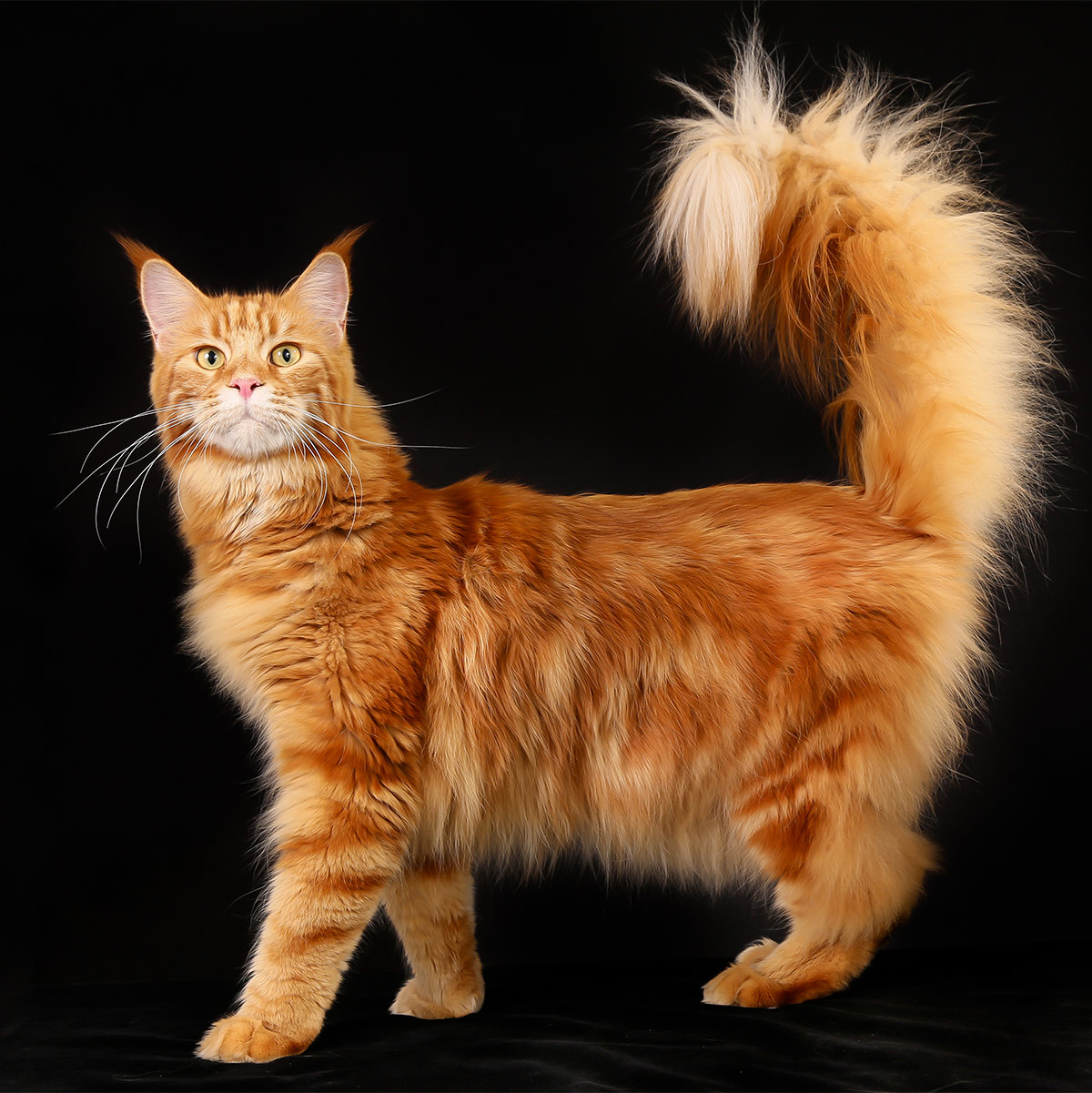 Don't you just love his happy tail? The dark, rich shade of the coat in this even fluffier Maine Coon cat picture is something else, too!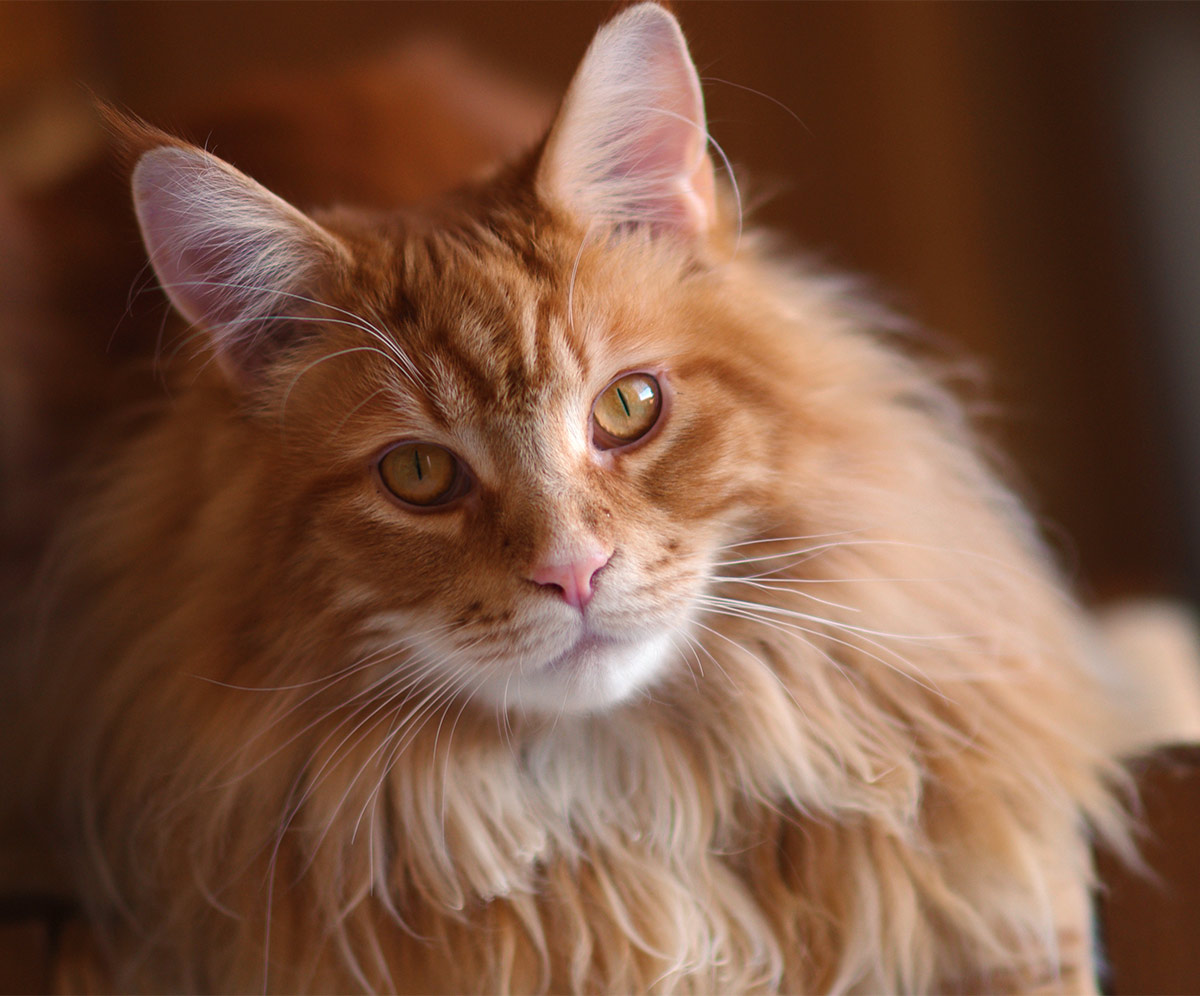 White Maine Coon Cat Pictures
While Maine Coon cats photos of any shade are beautiful, there is something intruiging about the plain color of some Maine Coons.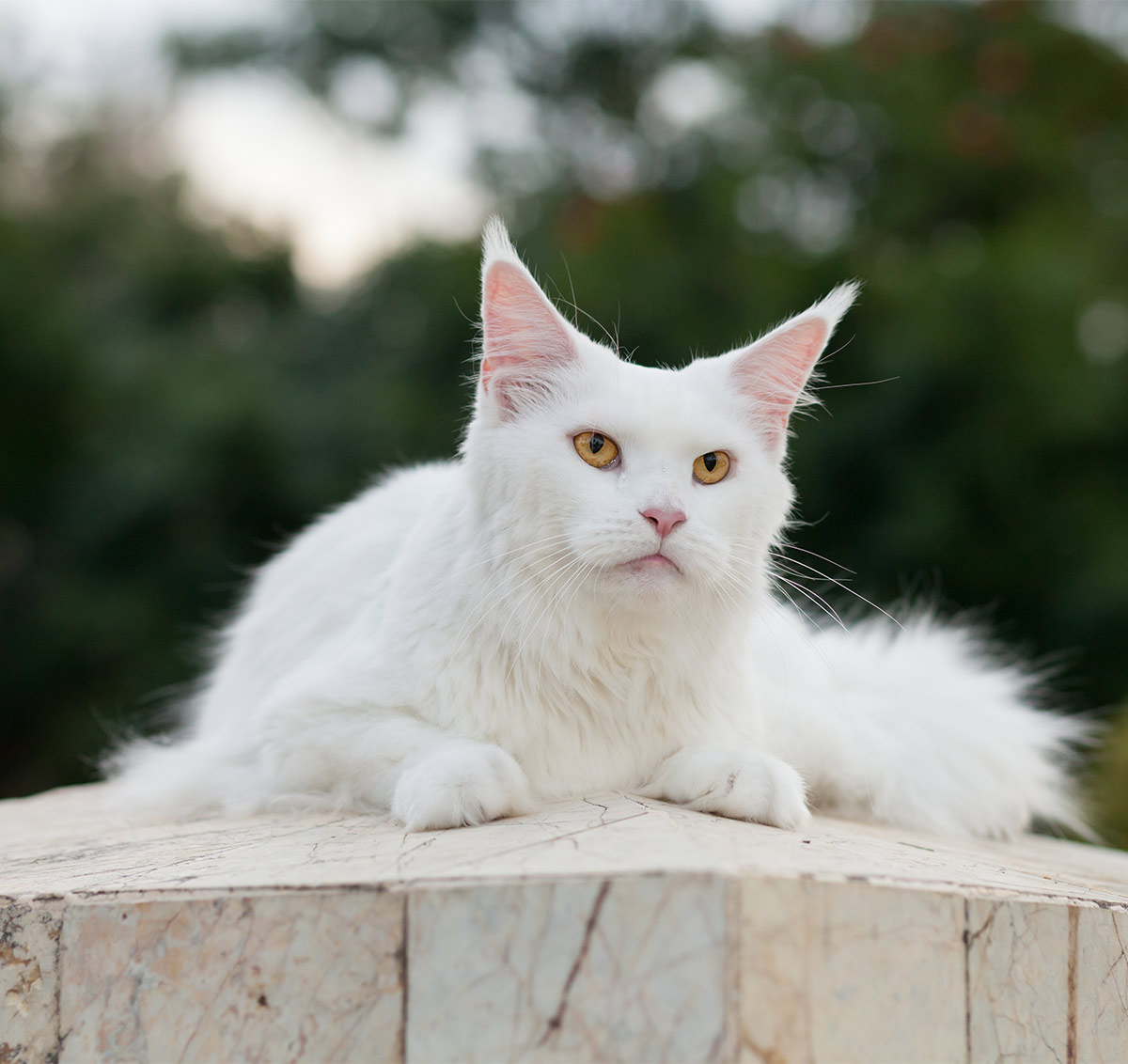 Where the most common markings are tabby, these white pictures of Maine Coon cats do seriously stand out.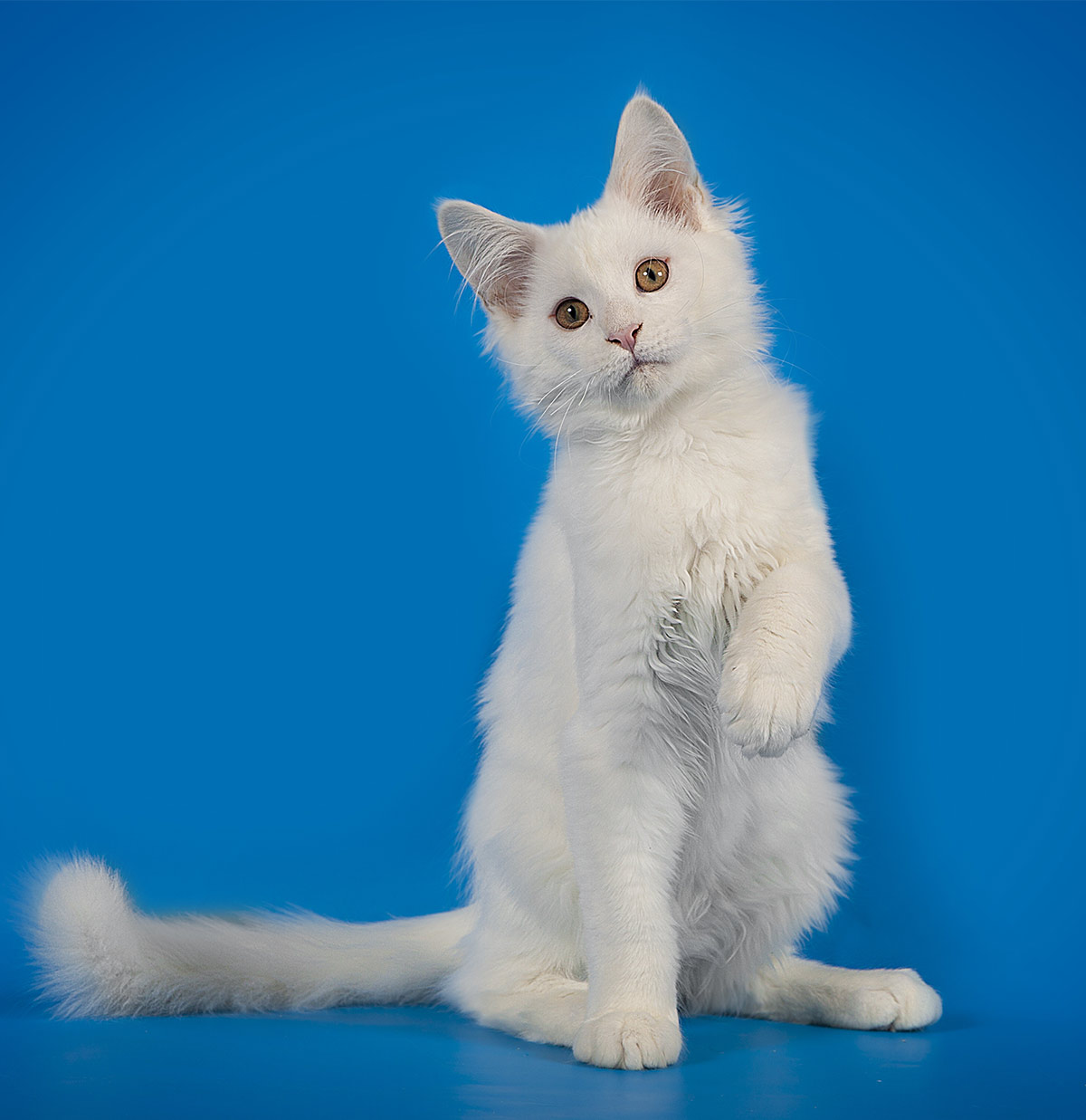 Especially against the darker backgrounds.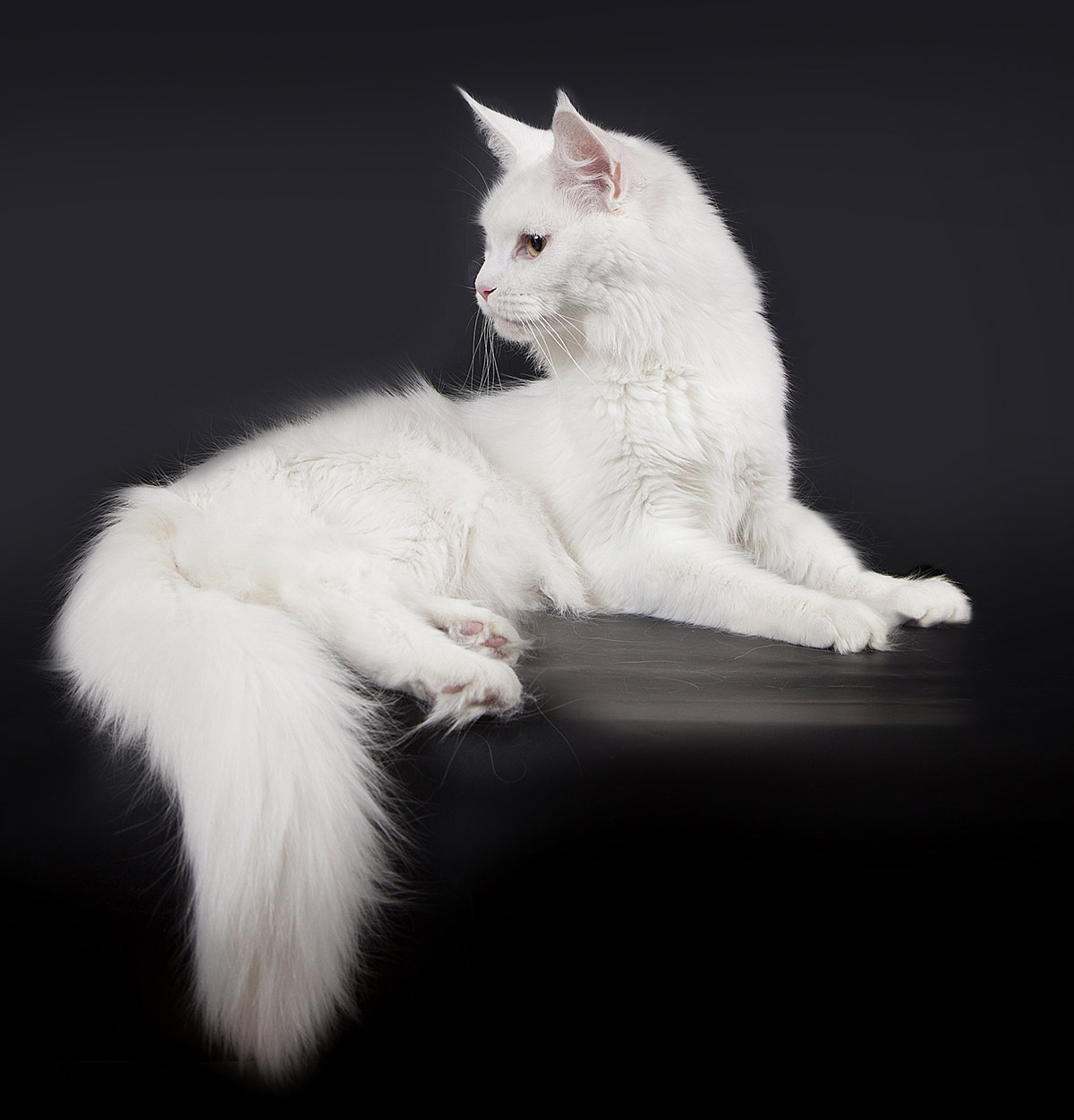 Black Maine Coon Pictures
Like their white friends, black Maine Coon cat photos are impressive not just because of their cuteness factor. But because of the consistent deep coloring of the kitties.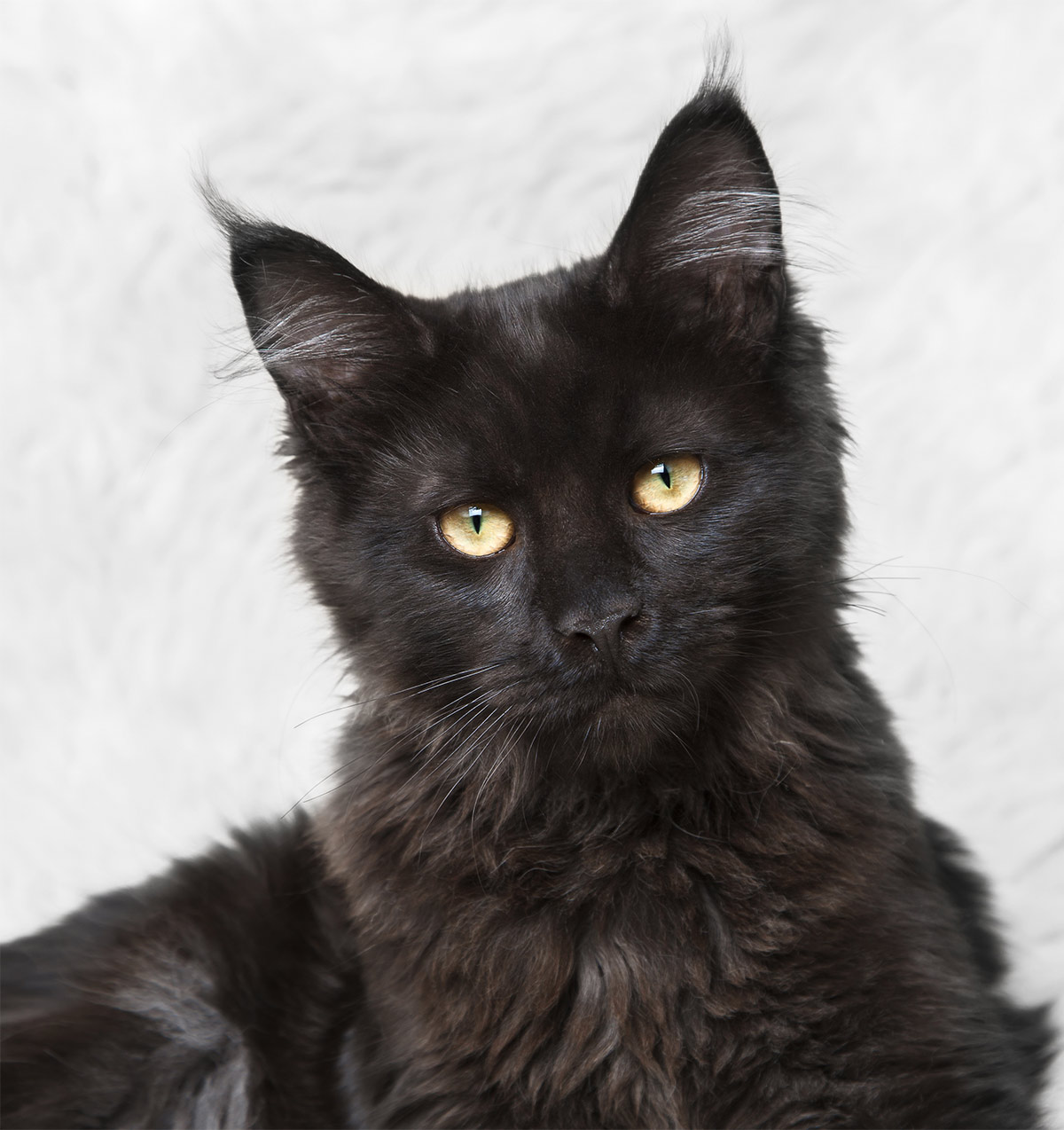 It's always seemed strange to me that black cats take longer to adopt at shelters, because to my mind some of the most beautiful Maine Coon photos are of all black cats. And black Maine Coon pictures are no exception.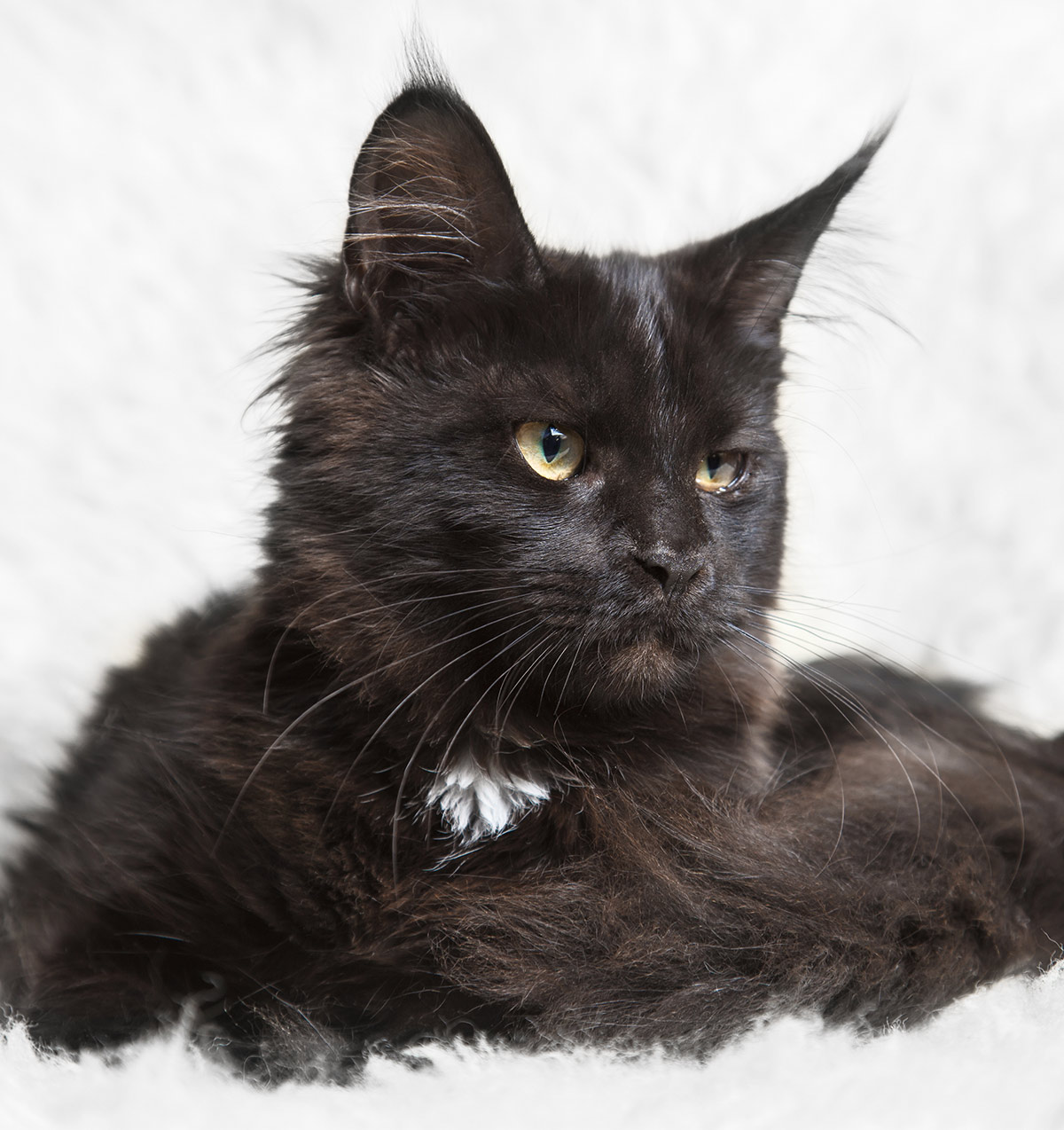 Can't you just imagine this cutie curled up in, and slightly over the sides of, your lap!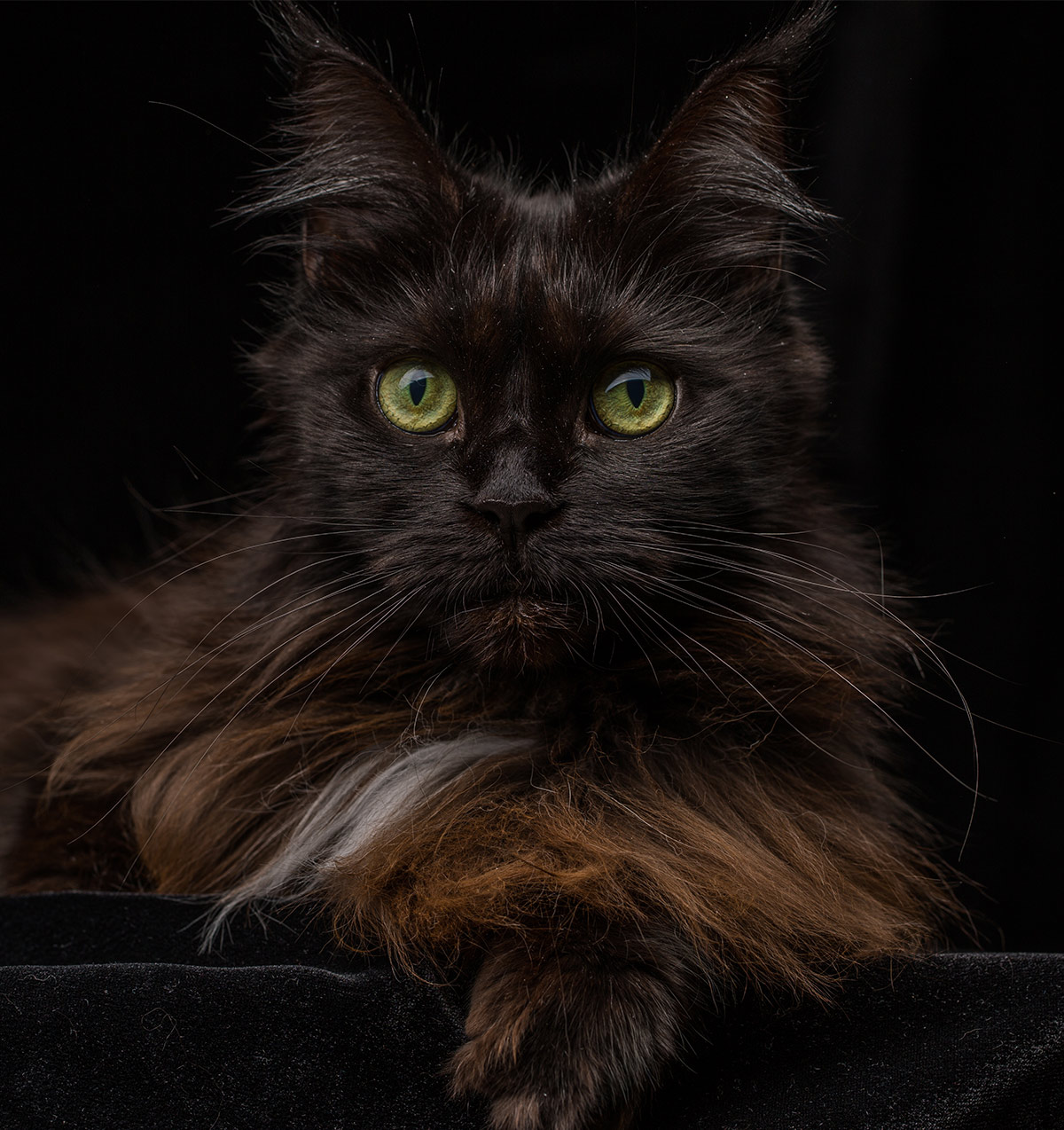 The browner fur at his chest looks incredibly soft, too!
Grey Maine Coon Cat Pictures
Unlike black and white Maine Coon cats, the grey Maine Coon can come in a number of patterns. Most commonly tabby.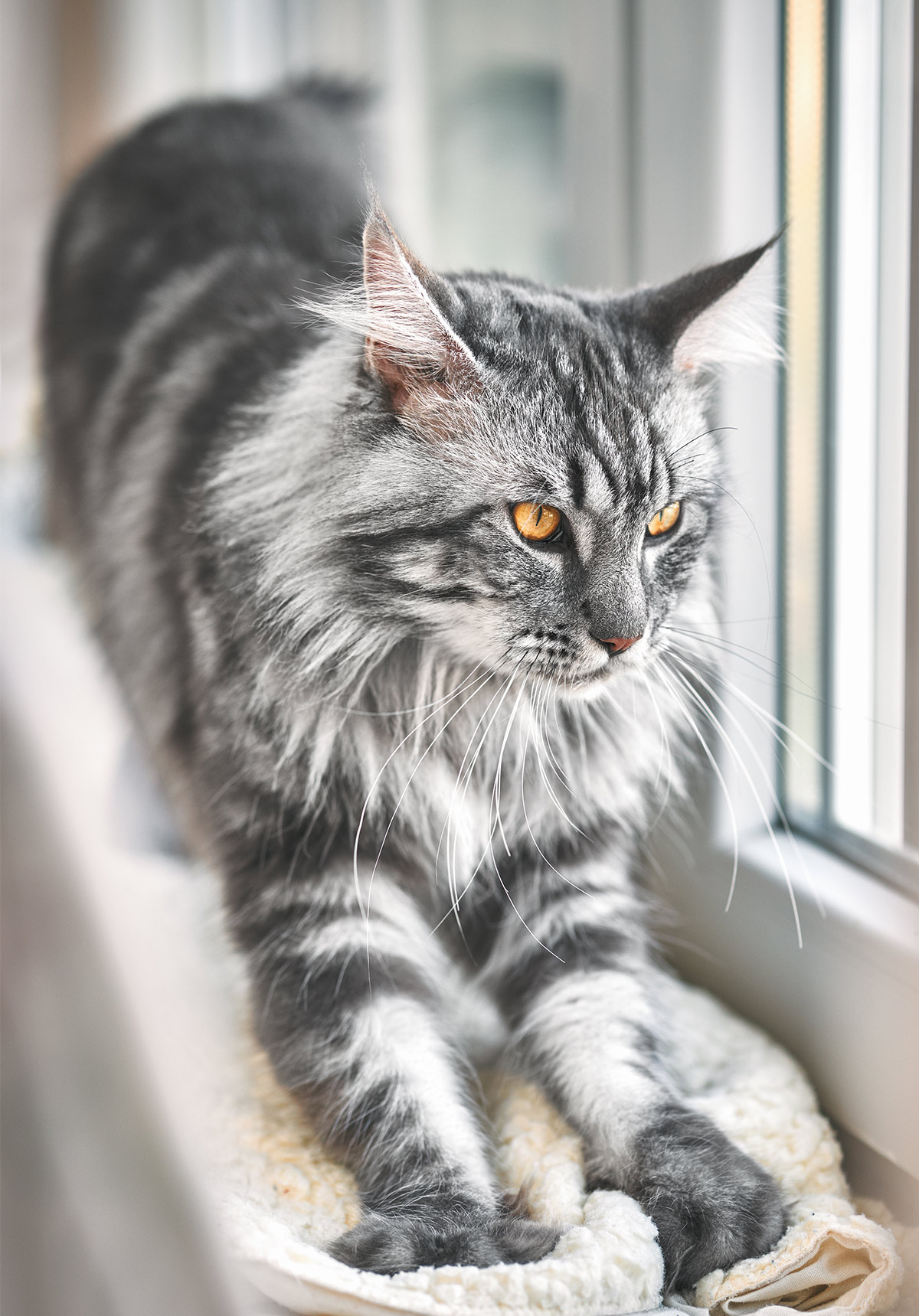 I challenge you not to say 'awww' when you see this next one…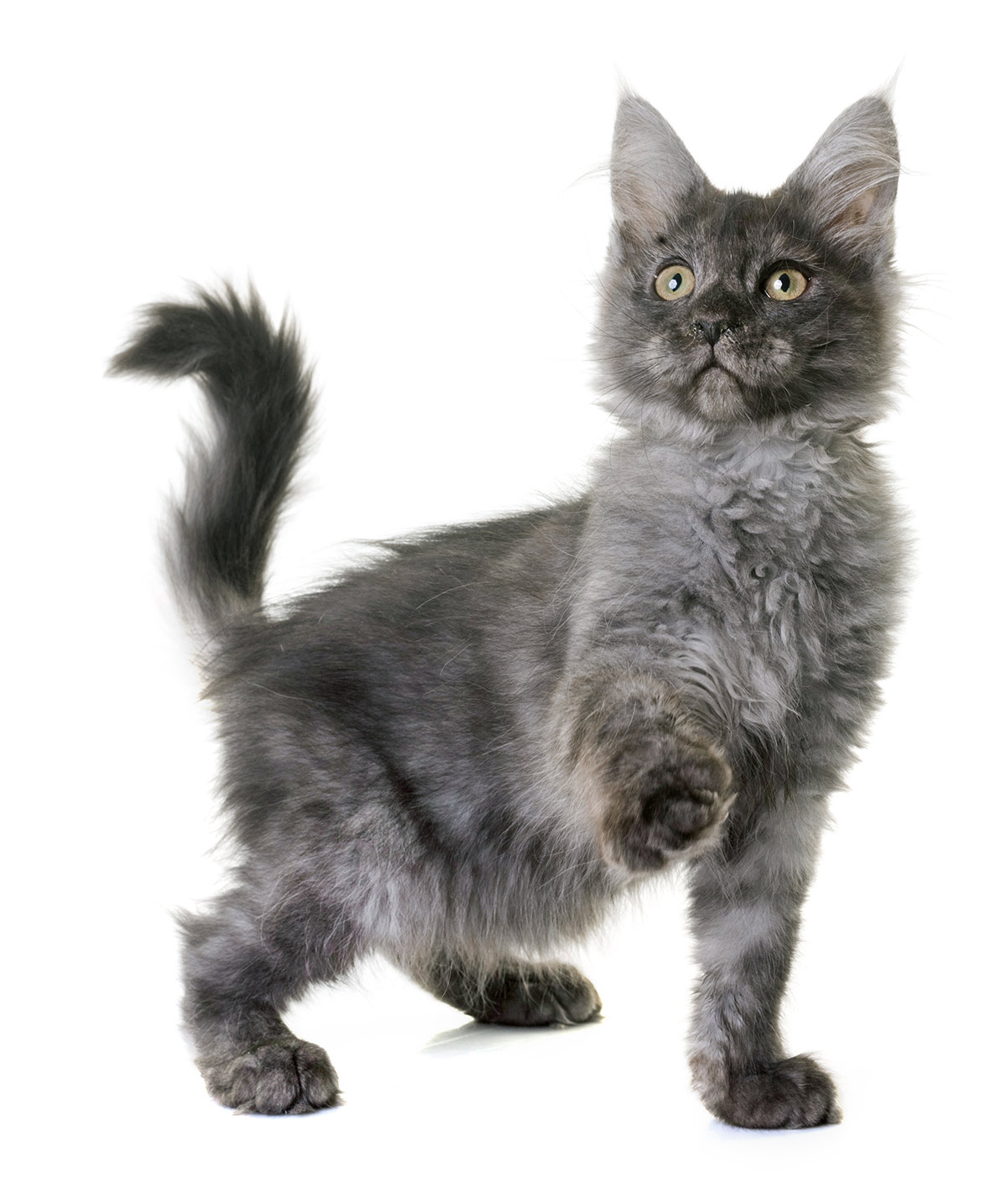 You did, right? Knew it. This little cutie is just chilling out.
These pictures of Maine Coon cats with grey fur really are the pinnacle of adorable. Although there is just one more color of Maine Coon cats I want to focus on before we finish…
Black and White Maine Coon Cat Pictures
Black and white Maine Coon cat pictures, we couldn't bear to leave them off the list!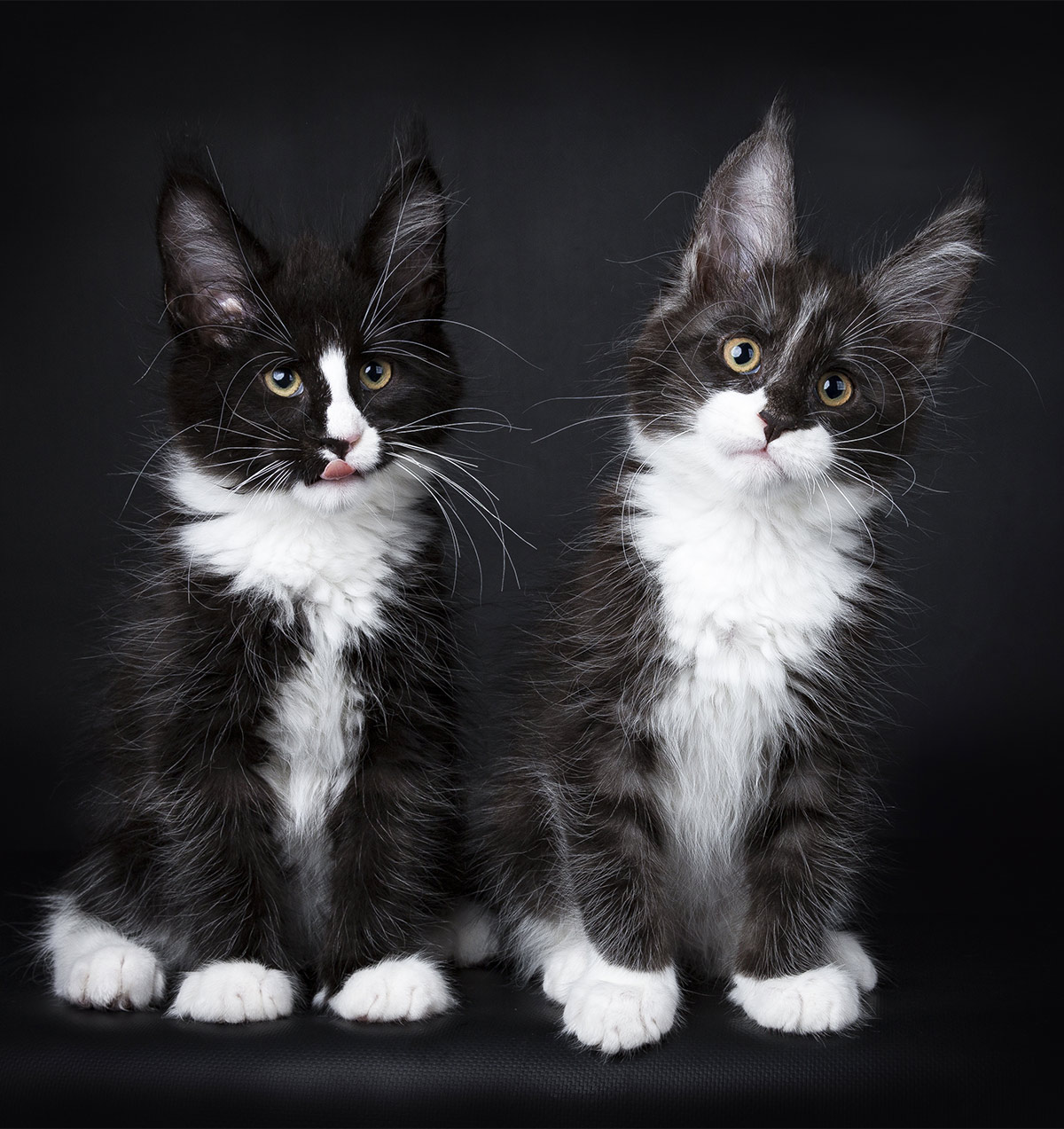 These two black and white kittens with slightly different shades of fur have clearly found something of interest to them. And this little darling is just plain chilled!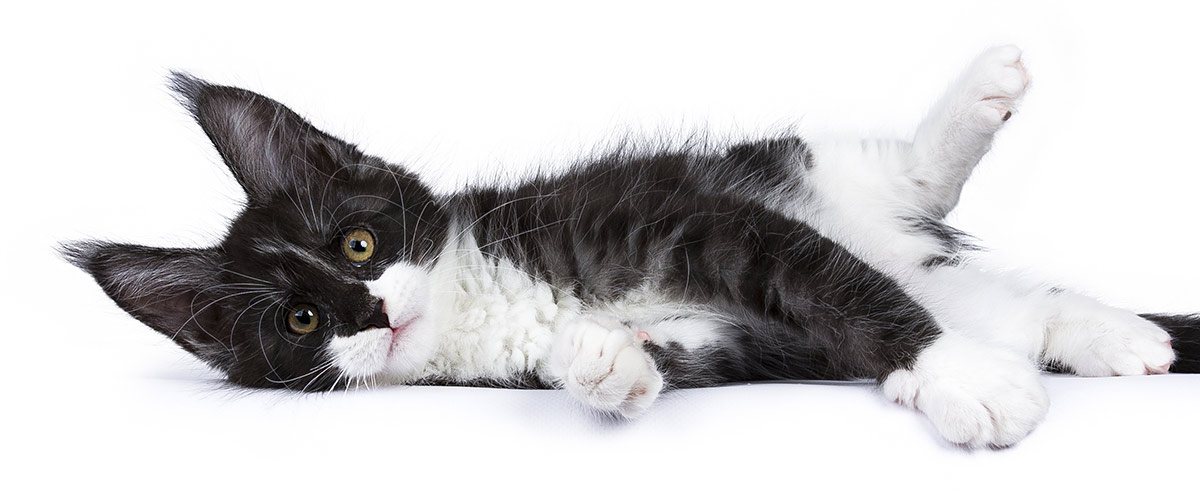 Best Pictures of Maine Coon Cats
The best pictures of Maine Coon cats show off their size and their beauty. But they can also be the ones that are the most emotive, or even remind you of your own Maine Coon.
This breed is celebrated not just for their appearance, but for their kind and loyal natures. If you love Maine Coon cats and are considering bringing one into your life, then check out our complete breed guide here.