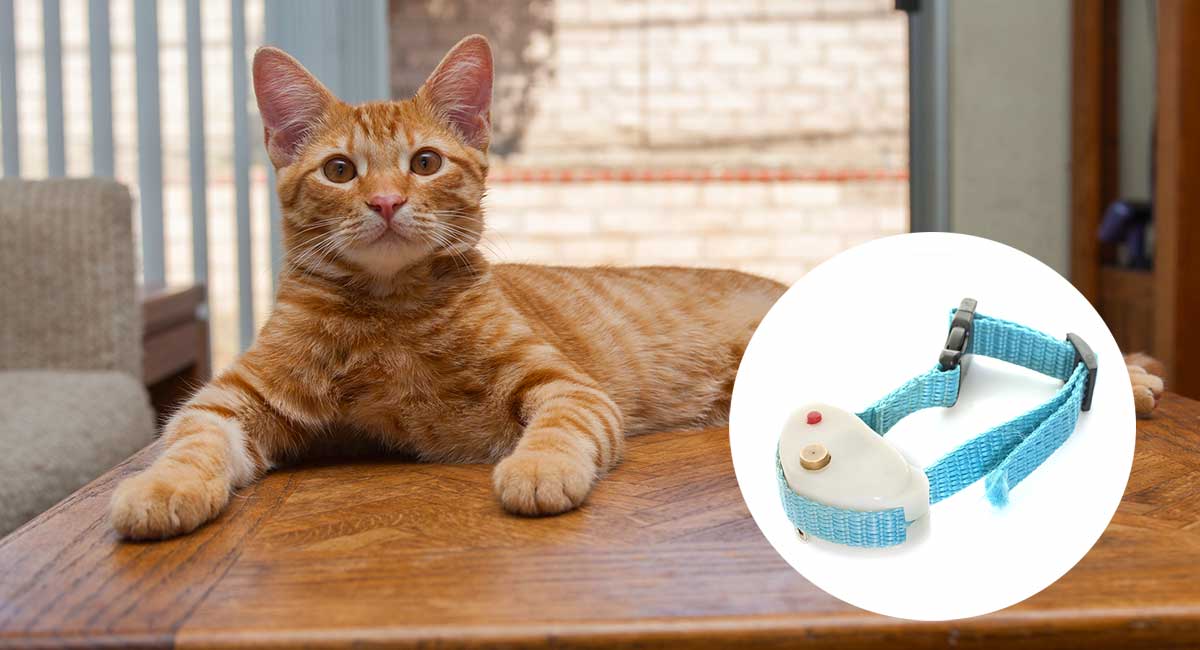 A cat shock collar is a type of physical punishment for pet cats.
Shock collars are used in training and to contain cats within an invisible boundary.
However they are widely regarded as ineffective by feline behavior experts, and inhumane by animal rights groups.
As a result, cat shock collars are increasingly being banned around the world.
What is a shock collar?
Cat shock collars look like a normal pet collar, with a large and cumbersome box attached.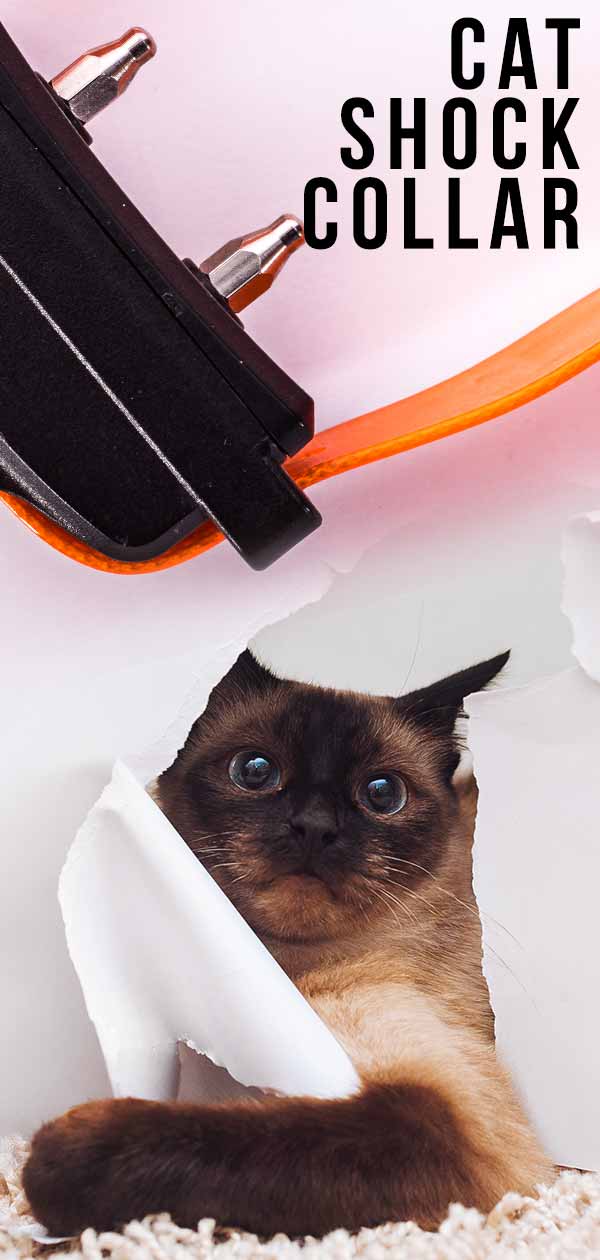 The box delivers an electric shock to the animal wearing the collar. Either when they cross an "invisible fence", or when triggered by their owner using a remote control.
Invisible fences
Invisible fences are wires buried underground at the perimeter of a property. They send radio signals to the shock collar.
The radio signals trigger the collar to administer a shock if the animal tries to walk over the place where the wire is buried.
Remote controls
Remote-controlled shock collars deliver a shock at the press of a button.
The premise is that by administering a shock when you catch your cat doing something you don't want them to, they'll be deterred from doing that thing again.
In practice there are lots of disadvantages to this process, which we'll look at in a moment.
Do they make shock collars for cats?
Shock collars specifically made for cats, and cat-sized dog shock collars, are widely available to buy.
But, we strongly advise against using them.
In this article we'll break down the reasons why that is. And why we think other ways of shaping cats' behavior are better.
How do shock collars work on cats?
Cat shock collars have two prongs on their cat-facing side. These reach through a cat's fur, and make contact with their skin.
When the collar is activated, the prongs deliver an electric shock of anywhere between 100 and 6,000 volts.
Some cat shock collars are also programmed with selectable alternative signals. Including loud beeps or vibrations.
Worryingly, manufacturers are rarely transparent about how much of a shock their collar delivers. Or how loud their beep is, or how strong their vibration.
And even if they were, there is no research manufacturers can refer to which tells them how much cats react to shocks, beeps or vibrations at different intensities.
This makes it far too easy to hurt or upset your cat more than you intended. Or deliver a punishment which is too severe, and even cruel.
Do cat shock collars work?
Cat shock collars are described by behaviorists as a form of "positive punishment".
Positive punishment is when something off-putting is applied after an unwanted behavior. So the subject is deterred from doing the same thing again.
This is widely accepted among vets and behaviorists as the least effective way to modify cats' behavior.
Positive punishments like cat shock collars are likely to make your cat fearful, and increase the possibility of them behaving aggressively towards you out of fear.
When punishments are used inconsistently, cats also learn simply to do things when they've worked out the punishment won't be applied.
So take a moment to consider how incredibly time consuming it would be to be so vigilant that you are always there, watching your cat, ready with the remote control every time they do something you don't want them to do.
In short, finding a cat shock collar alternative isn't just more humane. It's more likely to solve your problem too.
Alternatives to cat shock collars
Cat shock collars are very few cat owners' first resort.
By the time anyone contemplates a cat shock collar for meowing, scratching, or climbing somewhere they shouldn't, they've usually tried countless other deterrents, and reached their wit's end.
And that's because the best solution is rarely, if ever, a deterrent.
A much better solution is prevention, and positive reinforcement of desirable behaviors, so they become habitual.
Prevention is better than cure
A lot of the things cats do, which we'd rather they wouldn't, are simply a normal part of cats being cats.
So, the easiest, least stressful way of stopping them is to make those things impossible. Or to provide a more appropriate way for cats to go about their feline business.
Example #1
If your cat is fixated on breaking into the hamster's cage, put the cage in a room they doesn't have access to.
Example #2
If they're scratching door frames and furniture, invest in some heavy duty scratch pads, and make sure they're in the right places.
Cats scratch at the entrance to spaces and along busy thoroughfares to show the world they've been there.
Tucking a scratch pad into a little-used corner of your home because it's unsightly means it won't meet your cat's need to display normal feline behavior. And he'll just end up heading back to the door frames.
Example #3
Lots of cats like to climb, because they feel safe up high. And their instincts tell them it's a good place to look out for prey.
Rather than punishing them for leaping on the counter tops in pursuit of a view, invest in a cat tree.
Training a cat
We rarely think of training cats like we do dogs.
But actually cats are very responsive to learning new behaviors when they receive rewards for them.
And rewarding desirable behaviors can turn them into habits. So your cat will repeat them over and over again without thinking about it.
So whenever you catch your cat doing the "right" thing, slip them a treat. Be it for sleeping in their hammock instead of your bed, or sitting quietly at a window instead of meowing from it.
If you're targeting a specific unwanted behavior, practice catching your cat right before they start doing it. Distract them with a great toy before they get started, followed by a treat.
Are shock collars illegal?
Finally, let's finish by taking a look at the future of cat shock collars.
Shock collars are already illegal in Scotland, Germany, Austria, Switzerland and some areas of Australia.
Legislation to make them illegal in England, Ireland, and Quebec, Canada is currently in the process of being ratified too.
Interestingly, the legislation in England and Ireland will prohibit using cat shock collars for training, but they will still be allowed in conjunction with invisible fencing.
Campaigners secured this exemption by successfully arguing that most UK cats are allowed to roam outdoors. And that invisible fencing is a reasonable means to keep them straying onto roads where they could be hit by cars.
They also presented evidence that cats are quick to learn where the boundaries lie, and avoid them.
What About America?
Using shock collars isn't against the law in the United States. But an increasing number of campaigners, including dog trainer and behavior expert Mary Angilly, are campaigning for them to be outlawed.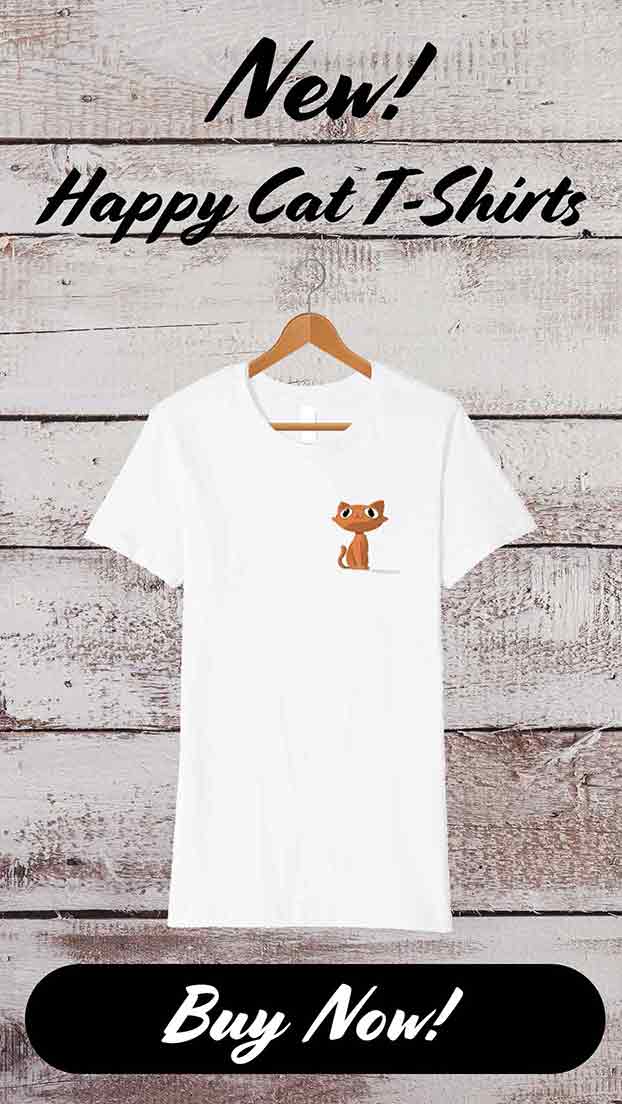 So there's never been a better time to set them to one side, and try using alternatives instead.
Cat Shock Collars – Conclusion
Using shock collars during training causes cats pain and discomfort, and contravenes the Five Freedoms promoted by the ASPCA.
Specifically in that they inflict pain, and foster fear and distress. They also breach the fundamental principle that all animals should be protected from unnecessary suffering.
The spike in fear, distress and anxiety that cats feel when the collar is activated can last long after the electric shock has ceased.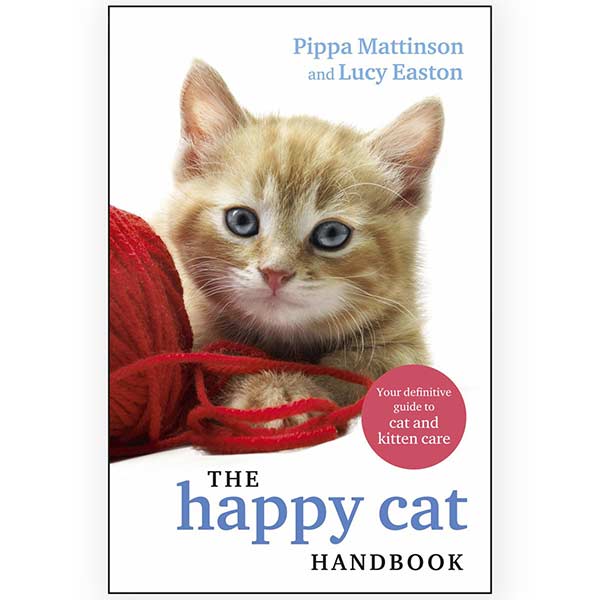 So here at the Happy Cat Site, we passionately believe that positive reinforcement is the best way to shape our cats' behavior instead.
What Do You Think Of Cat Shock Collars?
Does your cat wear a shock collar?
Do you think shock collars have a part to play in cat training? Are they justified as a means to keep cats away from busy roads?
Join in the conversation and let us know what you think in the comments box down below!
More Cat Articles
If you love everything to do with cats, make sure you take a look at some of our other great guides below:
References and Further Reading
Your Amazing Cat!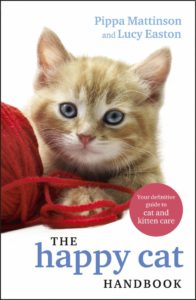 We are so excited to share our new book with you!
If you have enjoyed your visit to The Happy Cat Site we think you'll love The Happy Cat Handbook.
Written by the founders of this website including the author of the hugely successful Happy Puppy Handbook, it's packed with cat care information and fascinating cat facts.
Grab your copy today!