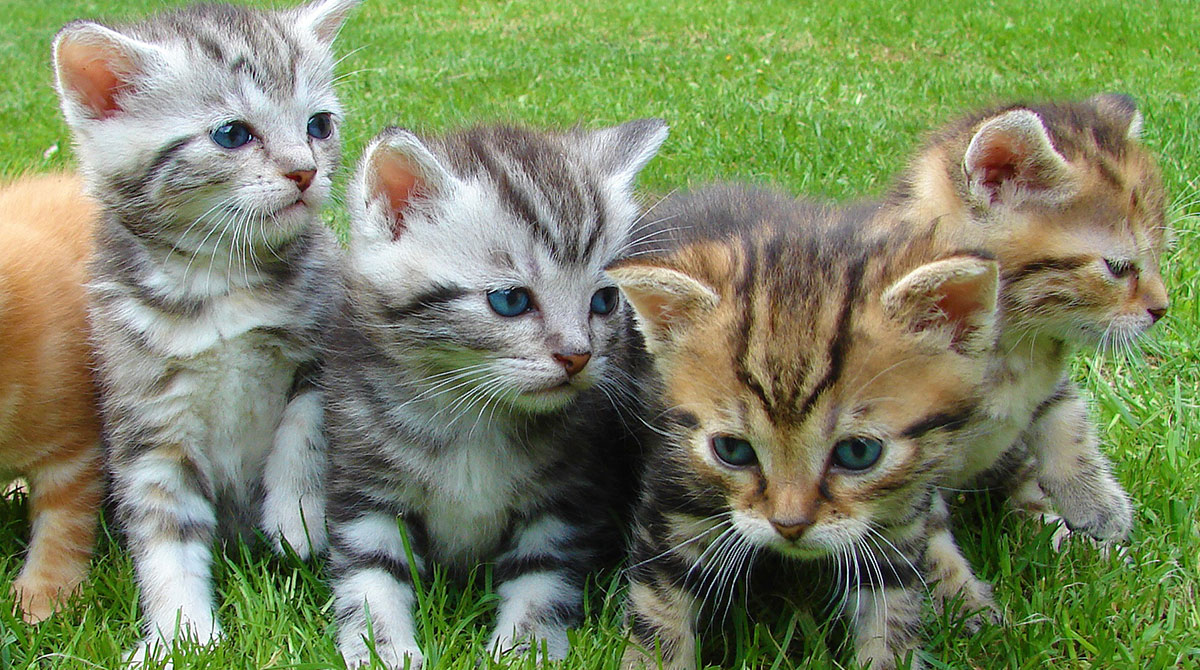 A comprehensive guide on vaccinating your pet cat. We take a thorough look at cat vaccinations, how they work, how safe they are, at side effects and at available vaccines and vaccination schedules.
We look at the arguments for and against vaccinating your kitten or older cat, and let you know what to expect when you do.
Not so many years ago, pet animals often died of infectious diseases.
Kittens and elderly cats, or cats that were already unwell were particularly vulnerable and serious infections were more likely to kill them.
It is the natural way of things for regular outbreaks of disease to sweep through any population of animals, especially when they live together in large groups.
But annual epidemics of diseases caused many casualties, and many cats and kittens died from them.
Then mass vaccination became available. And changed everything
Why do people vaccinate their cats?
People vaccinate their cats because they are worried about the risks of infection.
Vaccinations protect vaccinated individuals against certain diseases
But even more importantly, vaccines decrease the pool of potential infection within the population, making life safer even for unvaccinated cats.
This second factor is one that is heavily relied upon by some members of the community who don't want to vaccinate their own animals. We'll look at that more closely below
Vaccines have altered the course of medical history. Both for people and their animal friends
But there is a dark side to vaccination that many are concerned about.
Vaccinating our pets has reduced the incidence of many diseases, and lowered the death rate for those that do contract them.
But vaccinations themselves have also been implicated as a potential threat to health.
Before we talk about vaccine safety and side effects, let's find out just how effective vaccines really are
Do cat vaccinations work?
Vaccines vary in how effective they are. A vaccine for one condition may be more of less effective than a vaccine for another condition.
Some vaccines are almost 100% effect, others fall short of this.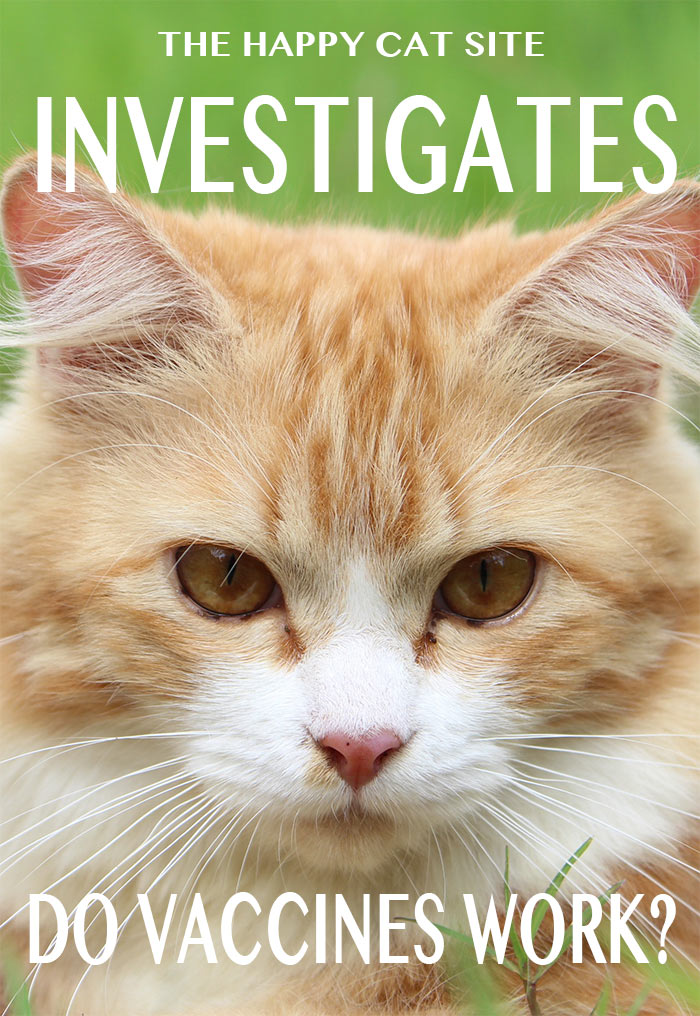 The cat flu vaccine for example, offers about 80% protection
To complicate matters further the same vaccine may be more, or less, effective for one cat, than it is for another cat.
When we are judging how effective a vaccine is, we look at the proportion of vaccinated animals that are protected.
And at the degree of protection provided.
For example, some vaccines will confer complete immunity to nearly all vaccinated individuals.
Others may confer partial immunity (where a milder version of the disease is experienced) to some cats, and complete immunity to others.
There are also times when vaccination fails completely, and so occasionally you'll hear of a cat becoming very sick with a disease that he has been vaccinated against
So, let's be clear, vaccination isn't perfect.
What we do know is this. All conventional vaccines manufactured by pharmaceutical companies and administered by veterinary surgeons, work well most of the time for most of the animals that are vaccinated.
In short , most modern vaccines are highly effective and protect the vast majority of pets that receive them
And they save many, many lives in the process
So the answer to 'do vaccines work' is yes they usually do, though there are exceptions and how well they work will depend on the vaccine and on the individual receiving it.
In the majority of cases, a standard cat vaccination will provide a high degree of protection against a specific illness for most of the cats who receive it.
So, I guess that brings us to HOW vaccines work. What kind of trickery and chemicals are involved.
How do vaccines work?
In the natural course of things animals develop immunity to diseases they have been in contact with.
Once a virus or bacterium enters an animal's body, an army of antibodies goes to work to create a 'clean up' campaign and dispose of the invaders.
For many diseases and illnesses this system is great. The animal is sick for a few days, and then the body annihilates the bad guys and restores a healthy balance.
But with more serious illnesses, the infection may overwhelm the animal and he may die before his body is able to build its defences. This is where vaccines come into their own.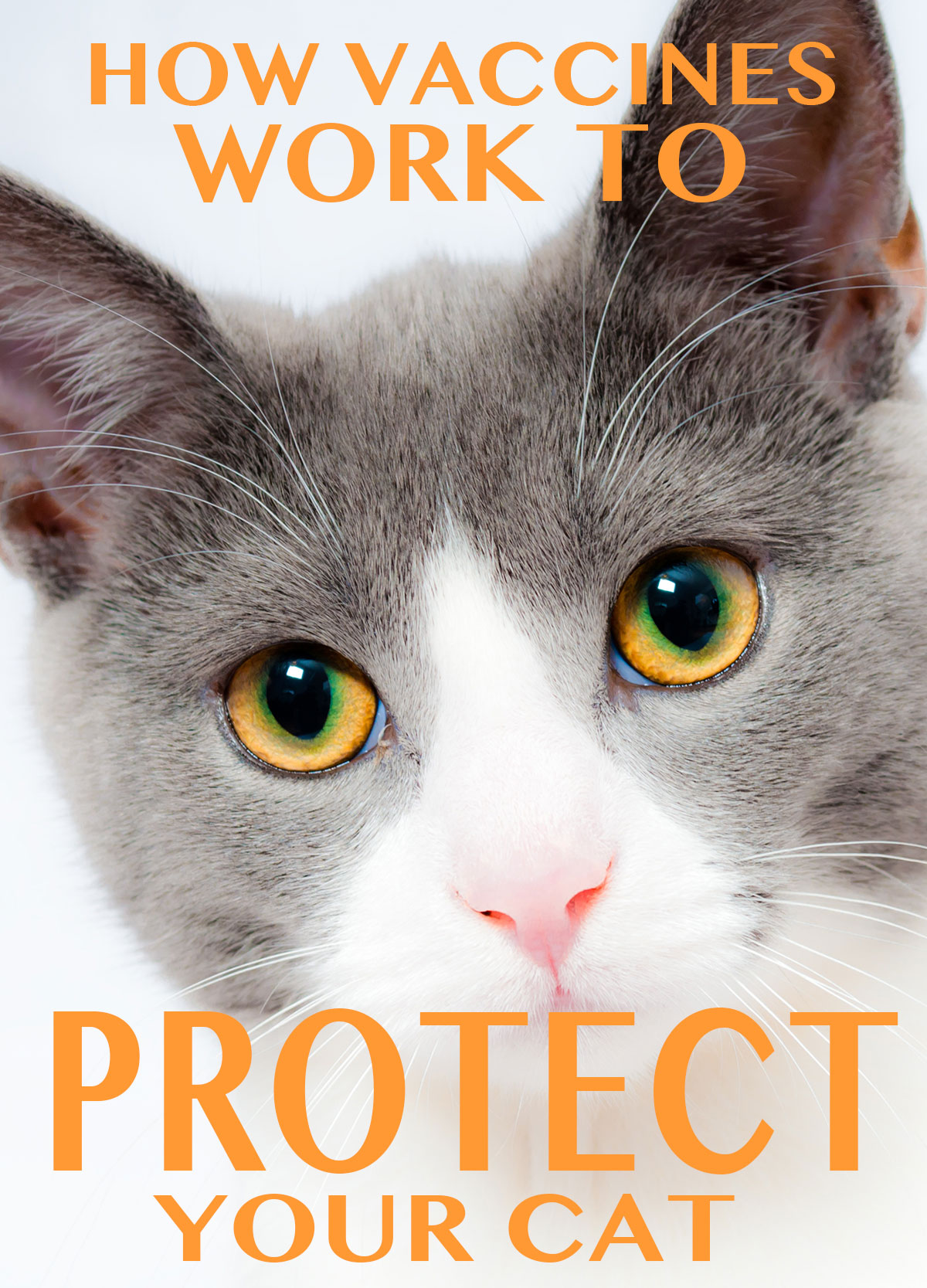 Vaccines work by putting a substance into your cat which tricks his body into making those antibodies, so that if he meets the disease in the future, his army is already there, waiting to kill off the invaders.
They create a 'memory' of what the invader looks like, so that your cat can instantly recognise and deal with it in the future.
Your cat's natural immunity
Of course, if your cat gets a mild disease and fights it off himself, his natural immunity will protect him in the future, and so we normally only use vaccines for diseases where there is a high chance of your cat being seriously harmed should he catch one of them
We're talking serious bad guys here. There are bacteria or viruses so powerful that they may overwhelm your cat or kitten within days or even hours. Certainly long before his immune system has a chance to muster an army of antibodies.
Now it's true to say, that if we leave nature alone, all the cats with weaker immunities will succumb to these horrible diseases and those that are left will be the ones with the strongest, and most powerful immunity.
They'll then pass that powerful immunity on to their kittens.
But, you probably don't want to go back to the dark ages, where diseases would wipe out whole populations, leaving just a handful to start things over again.
Nor do you want to rely on your cat being one of those with the best immunity to survive. Most of us would rather give our cats a little assistance.
And that is why many killer diseases are now largely controlled or prevented by vaccination.
However, there is a downside. Cat vaccinations are not perfect. No vaccinations are perfect. You are probably worried about side effects, and we'll talk about those.
But first, let's look at what happens if you do decide to vaccinate your cat
What diseases will my cat be protected against
Different regions have different diseases. Most regions have what are called 'core' vaccines which all cats will normally need.
These protect against the really nasty infections that can kill or permanently damage your cat. Especially in kittens and older cats
Extra vaccines are available on a regional basis depending on local conditions.
In the USA, core vaccines given are FVRCP and Rabies
The FVRCP vaccination covers three airborne infections
Feline distemper (also known as Panleukopenia)
Rhinotracheitis
Feline calcivirus
The second two are often referred to as cat flu.  A dose of the flu sounds rather ordinary, but cat flu can be a very serious disease, especially in kittens.
Additional vaccines that your vet might offer are
Feline infectious peritonitis
Feline Leukemia
Feline lower urinary tract disease
Feline immunodeficiency virus
More information can be obtained from the ASPCA and from your veterinarian
In the UK, core vaccines are given for
Feline infectious enteritis
Feline herpes virus
Feline calicivirus
Additional vaccines that might be offered include
More information can be obtained from the RSPCA and of course from your Veterinary Surgeon.
Kitten Vaccinations
Kittens need to be vaccinated before they are at risk of infection, but not so early that their maternal antibodies interfere with the effectiveness of the vaccine
Every kitten receives some immunity from disease in his mother's milk
The kitten gradually loses these maternal antibodies once he is weaned. But until they are completely lost, they can damage the vaccine and prevent it from working
When do kittens get their first shots?
The timing of a kitten's first shots will depend on where you live.
In the USA kittens get their first shots at 6 to 8 weeks and these are repeated three more times at monthly intervals. Shots are boosted every year or two at the vet's recommendation.
In the UK Kittens get their first shots at 9 weeks and these are repeated at 12 weeks. Then boosted after 12 months
Check with your vet to find out what the schedule is in your region.  You'll also want to know the answer to the next question – how much do cat vaccines cost – let's take a look.
How much do cat vaccines cost
Veterinary treatment is never cheap, and vaccinations are not covered by insurance.
So it is not surprising that one of the most common questions from new cat owners is "how much does cat vaccination cost?"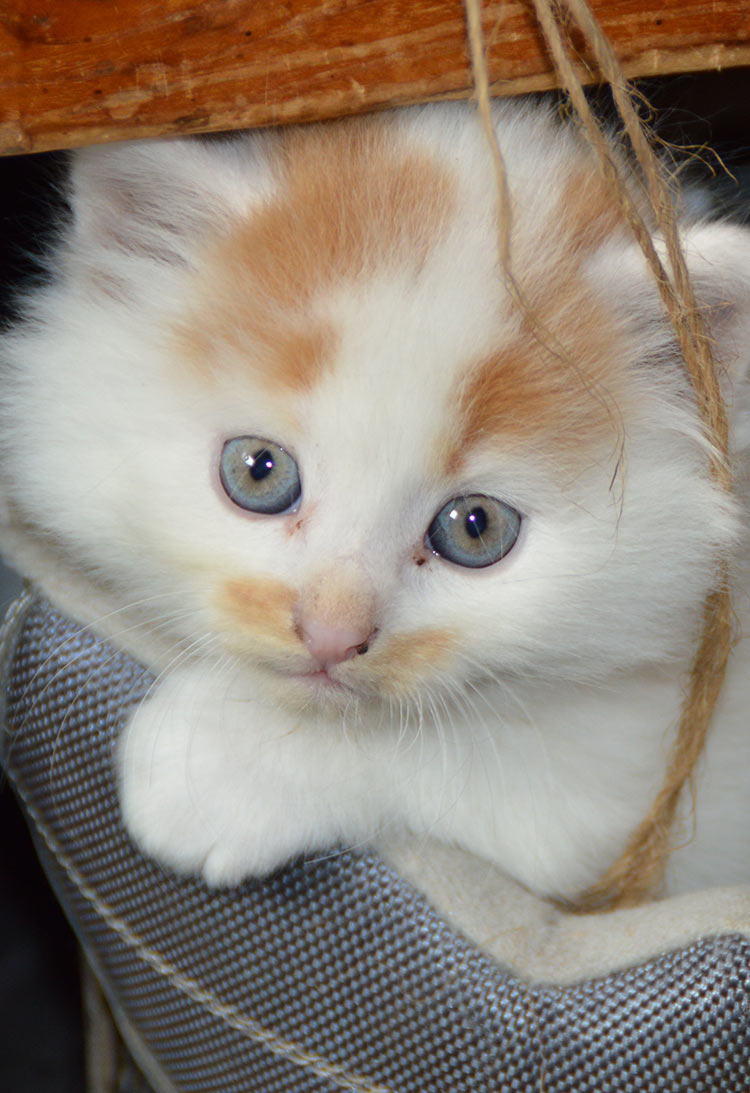 Vets are private practioners so costs will vary widely from one practice to another
The initial cost is usually the greatest, with annual boosters half to three quarters of that.
Obviously costs go up each year, but in 2016 you are looking at anything from $50-$90 in the USA and £40-£70 in the UK for kitten vaccinations.
In some regions, prices may be higher or lower so this is only the roughest guide.
Vaccination Schedules
At one time all vaccinations were repeated annually. But the trend nowadays is to avoid over-vaccination.
We now know that some shots last for more than a year while others do need boosting annually.
So, while your cat will need to attend for annual injections, what he receives may vary depending on what he received the previous year
It's important to keep your cat's record card with this information on it, in case you change vets for any reason.
Otherwise he'll have to have all his shots, all over again, whether he needs them or not. The same applies if you let too long elapse between boosters.
Okay, now let's go back to the thing that is probably really bothering you.
Do vaccinations have side effects?
In some ways, fear of disease has been replaced by fear of vaccination. The question of side effects, or vaccination reactions has become a real concern.
Vaccinations that were once gratefully received are now sometimes regarded with suspicion.
We hear about dreadful vaccination reactions and even of cats dying after being vaccinated
Let's be clear. Vaccinations do cause side effects. But that doesn't mean we should turn away from vaccinations, it's more complicated than that.
How common are cat vaccination side effects?
A large study took place at the Banfield Pet Hospital in the USA from 2002 to 2005 and found that adverse reactions were reported within 30 days of vaccination at the rate of 51.6 per 10,000 cats treated.
This works out at about half a percent.
The true rate of adverse reactions is probably higher, as it is likely that many mild reactions go unreported.
Why do vaccinations cause side effects?
Any drug or chemical that cause changes in the body, even good changes, has the potential for harm.
This is because there are no 'effects' without 'side effects'.
This is unfortunate but true. If a remedy claims to have no side effects, this is usually because it has no effects either.
Why?
Well, it's because we have not yet learned how, on a regular basis, to accurately treat one tiny part of an animal, without that treatment having some effect on other parts of the animal.
That is because animals have such a great system for transporting substances around their bodies
Mammals generally are incredibly efficient at transporting chemicals, drugs, good substances and bad, via an intricate labrynth of blood vessels.
That's how the aspirin you swallow with your breakfast, can relieve the pain in your big toe ten minutes later.
Basically, a substance injected into a cat (or dog, or person) for the purpose of fighting a problem, is always going to have other effects. And those effects are likely to pop up in unexpected places
The pros and cons of vaccination
Because every medicine ever invented that is effective, is likely to have some side effects. The question should never be "does this drug have any side effects?"
The question should always be "do the benefits outweigh the risks"
In most cases, the answer is yes
This is because vaccinations are only usually carried out for serious illnesses, and because the majority of vaccination side effects are mild.
How we perceive and weigh up the pros and cons of vaccines is likely to depend to some extent on who we have spoken to and even what we have read in the papers.
So why do vaccines get such a bad press?
The rare and more serious side effects of vaccinations tend to be widely reported. The benefits of vaccines do not.
"Distraught kitten owner watches ten week old kitten die from rare vaccine reaction" gets a lot of attention.
"Thousands of cats survive disease outbreak with no ill effects due to vaccine" gets no attention at all
Nor does "Kitten develops small lump at vaccination site and recovers in a few days"
This is because we tend to report on disasters and take successes for granted. That's human nature. And important to bear in mind when making your decisions.
What side effects might my cat have after vaccination?
According to the American Association of Feline Practioners:
"The most commonly reported vaccine reactions are lethargy, anorexia and fever for a few days after vaccination, or local inflammation at the site of injection"
So, pretty much what you might expect.  Your cat or kitten might be a bit off-color for a day or two following his shots, and the injection site might be a bit sore.
You might be worried because you have heard that cats can get cancer from vaccinations.  So let's look at that.
Feline Injection Site Sarcomas
It is now recognised that there is a slight risk, in cats, of a tumour occurring at the injection site.  This could be months or even years after an injection.
Vaccine associated sarcoma in cats first came to the public attention in the 1990s.  Initially it looked as though the risk might be 2 in every 10,000 vaccine doses.
Larger and more recent studies put the risk much lower at less than 1 cat for every 10,000 vaccines. We'd all like it to be less, but in the grand scheme of things, that's a pretty low risk.
Despite this being a very unusual side effect of vaccination, it's good practice to keep an eye out for lumps and bumps on your cat.
A small swelling at the injection site, that gradually disappears is probably nothing to worry about, but to be on the safe side, show it to your vet.
Allergic reaction to cat vaccines
An allergic reaction to the vaccine is another rare possibility with anaphylaxis occurring 1-5 in every 10,000 vaccines.
If your cat has a severe allergic reaction to a vaccine you may need to avoid revaccination.
If the vaccine is a mandatory one in your state or region, your vet will need to apply to the local authority for an exemption for your cat.
Are cat vaccinations safe?
It is only right and proper that you want to do your best to protect your cat, and to ensure that any medical treatment she is given is going to do her some good.
At the very least you want to be sure that it is going to do her no harm.
We all want a straightforward answer "this is safe" or "this is not safe" But some things in life are not like that.
Sometimes we have to make a judgement call. And to take responsibility for a decision without a guarantee of success.
The fact that serious vaccine reactions are rare doesn't mean your cat won't get sick if he suffers from side effects from his shots. Your cat could be the one in ten thousand. There is no way to know.
This apparent 'randomness' of vaccine reactions is what people find it so hard to get their head around.
And I understand your frustration at not getting a definitive answer.
In real terms, out of thousands or possibly millions,  of individuals treated with any given drug, quite a few will have mild side effects.  But only a very tiny number will suffer from serious side effects.  And so it is with vaccines
In the USA and Europe and much of the world, medicines, including vaccinations, are subjected to rigorous tests to make sure that they are a safe as can be.
The over-riding message is that vaccination has been thoroughly proven to be of benefit to the population overall. And that vaccines will protect your kitten from harm, with very little risk.
Do raw fed cats need vaccinating
There is something of a myth going around, that raw fed pets don't need vaccinations.
I know a bit about raw feeding because I have been raw feeding my dogs for a decade. But I am unable to discover how this myth arose.
And it probably is a myth.
Because while a healthy diet undoubtedly enhances overall health and well being, there is no evidence whatsoever, that raw feeding protects cats, or dogs, from serious infectious diseases.
From those 'big' guys we talked about earlier.
Please do not rely on diet alone to protect your pet.
What about alternative vaccines?
It would be great, wouldn't it, to have an alternative to vaccination.
One that really worked. That protected your pet against terrible diseases with gentle natural methods and no side effects.
We'll certainly be on the look out for such a solution and let you know the instant it is found. But one thing is for sure, such an invention will be splashed all over the newpapers too.
A safe effective alternative to vaccines, that actually worked to protect against serious diseases with zero side effects,  would revolutionise the medical world – and create a lot of money for its inventor.
In the meantime charlatans and snake oil abound.
And people desperately want to believe in them. If only because it means they won't have to make this decision about whether or not to vaccinate their pets.
Please beware of fake remedies. Even homeopathy, supported by thousands of people worldwide, has been proven beyond all doubt, to be no more effective than a placebo.
In a trial of homeopathic vaccines tested on small puppies, all the 'vaccinated' puppies died when exposed to the disease that the homeopathic nosodes was supposed to have protected them against.
If you choose not to vaccinate your pet, do so based on logic and reason, not because you place false hope in a fake remedy.
Let's look now at some logical reasons NOT to vaccinate your cat.
Reasons not to vaccinate a cat
Vaccines are not suitable for every cat, and some cats may not need them
A cat that has had a reaction to a previous vaccination, may be at risk of a more serious reaction if vaccinated again.
Some other cats are also more at risk of vaccination reactions.
Pregnant cats should not normally be vaccinated, but do talk to your vet in case there are circumstances (a disease outbreak for example) that might warrant this.
Cats with certain illnesses may not be suitable candidates for vaccination. Illnesses which depress the immunity for example.
This is where you need to work together with your vet.
Talk to him about all the options for your pet, and about the risks of not vaccinating. Which may vary from region to region
What about herd immunity?
You may have heard of a cat that lived to a grand old age without ever being vaccinated. I know I have.
This is because of the protection offered to that cat by the other cat owners who have vaccinated their own cats.
Providing what is called herd immunity
Herd immunity is really important for cats that cannot be vaccinated.
If enough cats in the neighbourhood are vaccinated, then your unvaccinated cat might, MIGHT, be safe.
However, this is a gamble.  And one with more serious consequences for the cat if you get it wrong
If you live in an urban area this is a very risky strategy indeed as there will almost certainly be a population of feral street cats providing a pool of infection.
Protecting cats everywhere
My own view is that leaving your cat's safety to your neighbours is a hazardous approach.
Hazardous to your own cat, and hazardous to the local cat population in general.
The more people that avoid cat vaccinations, the lower herd immunity becomes until it drops sufficiently for a disease outbreak to occur.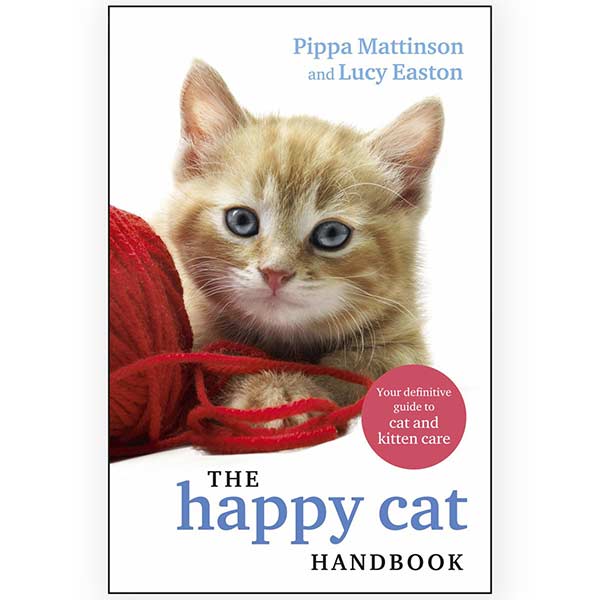 Do indoor cats need vaccinating?
But what if your cat never sets foot in the street? Should you vaccinate your indoor cat? After all, he won't be playing any part in 'herd immunity'
Many vets do recommend vaccinations for indoor cats, and not just because they make money from them.
They argue that the risk of cats escaping is quite high, and that there is always a risk of another animal entering your home and infecting the cat.
This is particularly relevant in areas where rabies is an issue.
Wild animals such as bats and raccoons can carry rabies and it isn't unusual for them to gain access to homes. And of course, in some regions, rabies vaccines are compulsory for cats.
In addition, there are some diseases that can lie dormant and appear again years later. And yet others that can be carried in on shoes or clothing.
Again, this is something to discuss with your vet. Listen to his arguments, and ask plenty of questions if you have any concerns
Should I vaccinate my cat?
I said we'd help you decide, but we can't make the decision for you.
If your cat regularly goes outdoors, the risks of illness from being unvaccinated, probably outweigh the risks of a rare vaccination reaction. And by participating in the vaccination program you are helping to keep herd immunity strong in your local cat population.
If your cat spends his entire life indoors and never comes into contact with other cats, AND you live in a region (such as the UK) where there are no animals carrying rabies, then you could argue that there is little point in having him vaccinated.
Your vet would probably disagree
If your cat has health problems that make vaccination more risky than it is for other cats, the risks of vaccination in this case, may outweigh the benefits.
Holidays and cattery care
Don't forget that some vaccinations are mandatory in some areas, and that most boarding facilities will not accept cats whose shots are not up to date.
So if you want to have your cat boarded while you are away, you'll need to have him vaccinated
Summary
Vaccination has changed our world for the better. However, there is no doubt that vaccination reactions  do occur and serious vaccine reations are utterly tragic. My heart goes out to those that have lost pets this way.
But the truth is, that for most animals, vaccination is a force for good. And vaccinating your pets benefits not just your own pet, but the wider pet population too.
Most cats will have little or no noticeable reaction to getting their shots and will be safer for having had them.
Every region is different when it comes to which diseases to vaccinate against an when. Vaccines can even vary somewhat from vet to vet. So the schedules described here are just a guide
Always consult your vet about your vaccination concerns. And be guided by him as to what is best for your cat.
How about you?
Have you vaccinated your kitten or cat? What did you pay for shots? Share your experience in the comment box below
Free Updates For Cat Lovers!
Our cat care articles, tips and fun facts, delivered to your inbox
References
Vet Rec 2002 "Veterinary Products Committee working group report on feline and canine vaccination" Gaskell RM, Gettinby G, Graham SJ, Skilton D
Vet Microbiol 2006 "Vaccine Side Effects: Fact and Fiction" Day MJ
Adv Vet Med 1999 "Weighing the Risks and Benefits of Vaccination" Glickman LT
Journal of Feline Medicine and Surgery 2013 "AAFP Feline Vaccination Advisory Panel Report"
"Vaccines and Sarcomas – A concern for Cat Owners" American Vet Med Assoc
Vet Journal 2009  "Onset of immunity in kittens

after

vaccination with a non-adjuvanted

vaccine

against feline panleucopenia, feline calicivirus and feline herpesvirus." Jas D et al
Your Amazing Cat!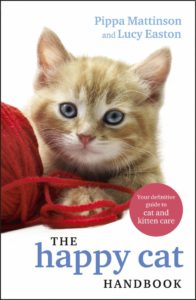 We are so excited to share our new book with you!
If you have enjoyed your visit to The Happy Cat Site we think you'll love The Happy Cat Handbook.
Written by the founders of this website including the author of the hugely successful Happy Puppy Handbook, it's packed with cat care information and fascinating cat facts.
Grab your copy today!
Free Updates For Cat Lovers!
Our cat care articles, tips and fun facts, delivered to your inbox