Proper hydration and access to clean drinking water are important to your cat's overall health.
In this article we'll discover top methods of providing water to your cats including cat water bowls, water fountains for cats, automatic cat waterers and . . .
. . . we'll look at some of the less desirable drinking habits, including cats drinking water from toilets (ew), drinking from a water glass and drinking from the sink spigot.
Is Your Cat Not Drinking Water?
Although cats need hydration to maintain a healthy body, they don't need as much water as you might expect.
For instance, cats who eat a diet rich in wet food may obtain all the water they need from that source. In that case, you may never see your cats drinking water.
Regardless, you should make sure clean water is available daily.
We explore health warning signs related to your cat not drinking water or drinking excessive amounts of water in Is Your Cat Drinking A Lot Of Water – Find Out Why.
Cat Drinking Toilet Water!
Cats have a reputation as dignified creatures, but that perception is quickly abandoned when you see your cat with his head in the toilet bowl.
The appeal of this behavior is linked to the freshness of recently flushed and flowing water, the fun and challenge of getting water from the toilet bowl, and thirsty cats who can't find another water source.
However, between bodily fluids and cleaning chemicals, toilets are not ideal vessels for drinking water. It's best to keep the lid down and encourage your cat to find a more appropriate drinking station.
As an amusing alternative, you might like the CSB Toilet Bowl Cat Fountain.
This mini-commode is a ceramic bowl which holds a 2-liter bottle of water in the "tank". This cute novelty item is a one-size-fits-all drinker, for dogs and cats.
Cat Water Bowls
Most of us stick to rather more conventional ways of providing water for our cats.
Let's say you just got your new cat water bowl. It matches your style, it says something about your cat, it's spill proof.
It's perfect. You fill it with fresh water and set it out with kitty's food and . . . he completely ignores it.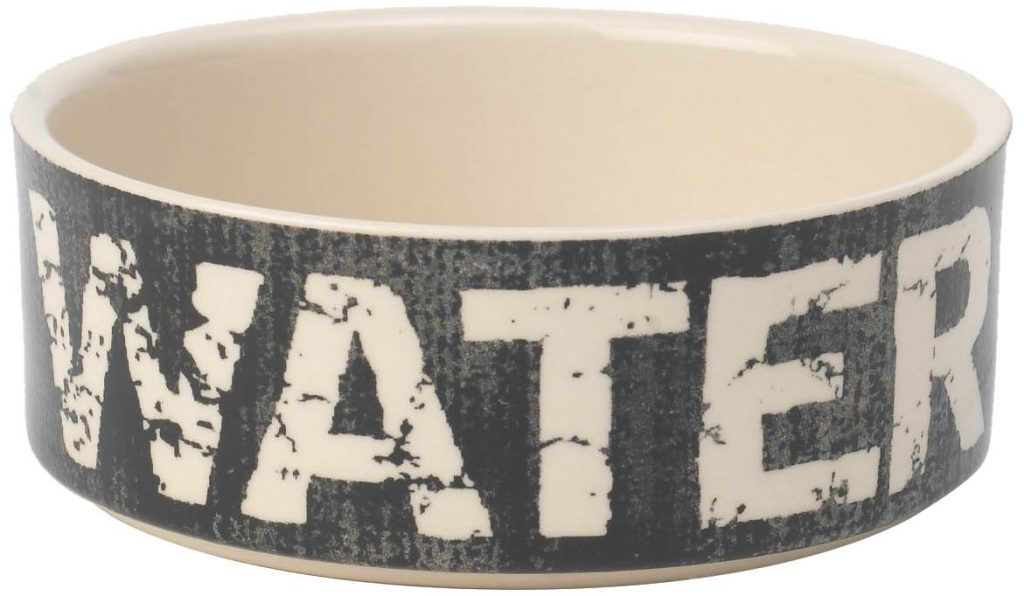 If that sounds familiar, consider that for your cat, the water you place near his food is not naturally associated with drinking.
Cats have retained many of their wild instincts and in the wild they do not have a tidy food and drink station.  In fact, they quite like their food and water to be provided in separate places.
It's perfectly natural for your cat to eat and then go off on a quest for water. Try placing the water bowl in your bedroom or next to kitty's play area and you'll likely see more interest.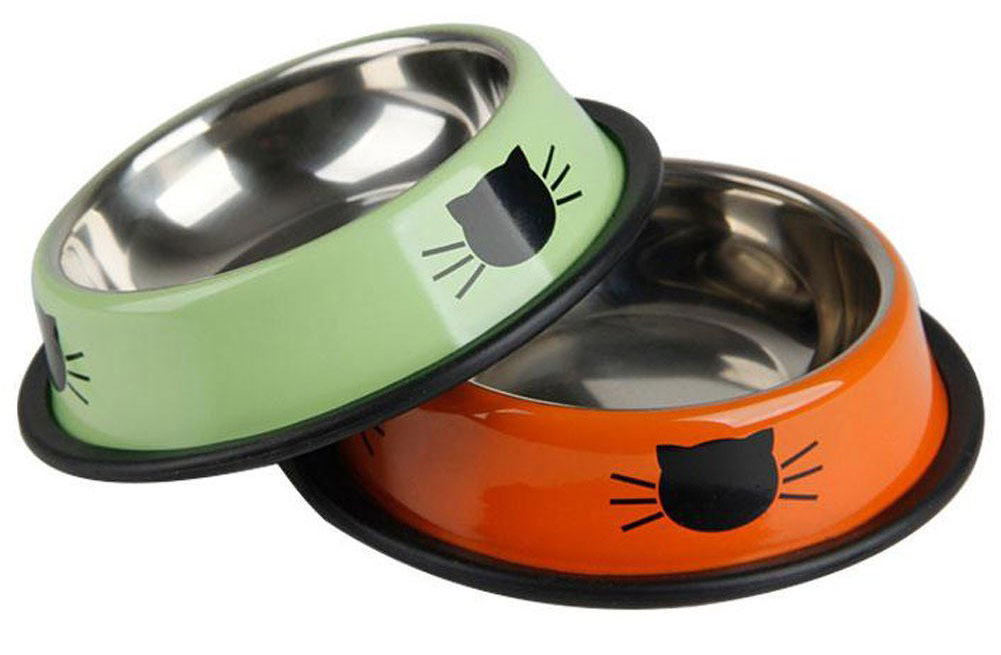 Whether you choose ceramic, plastic or stainless steel, look for water bowls for cats that provide water at a level kitty can reach without straining his neck.
Dishwasher safe bowls are ideal since the high temperatures of dishwashers aid in germ control.
To further guard against germs, avoid connected water and food bowls where bits of food and hair are most likely to foul the water.
Spill Proof Cat Water Bowl
If your cats like to splash and play with drinking water, spill proof and skid proof bowls are ideal.
For the best results, look for heavy, wide based, rubber footed bowls, such as the Petfamily Stainless Steel Cat Bowl. This brand comes in 2-packs with mix/match colors and a cute kitty-head design.
A more austere stainless steel option is OurPets Durapet Bowl Cat Dish. As an added bonus, this well rated bowl has a permanently bonded rubber base versus a glued on ring which commonly wears off after frequent use.
If you like ceramics, look at the DII Bone Dry Non-Skid Ceramic Pet Bowl.
This well rated bowl comes in three sizes, offers a variety of whimsical patterns and is available as a two-pack for extra savings.
Because they are heavy, ceramics in general make good spill proof bowls. This one has the added skid proofing feature of a rubberized bottom.
Cats Drinking From A Glass
Perhaps it's a sign of love that your cat wants to share your water glass. But drinking after a cat doesn't appeal to most of us.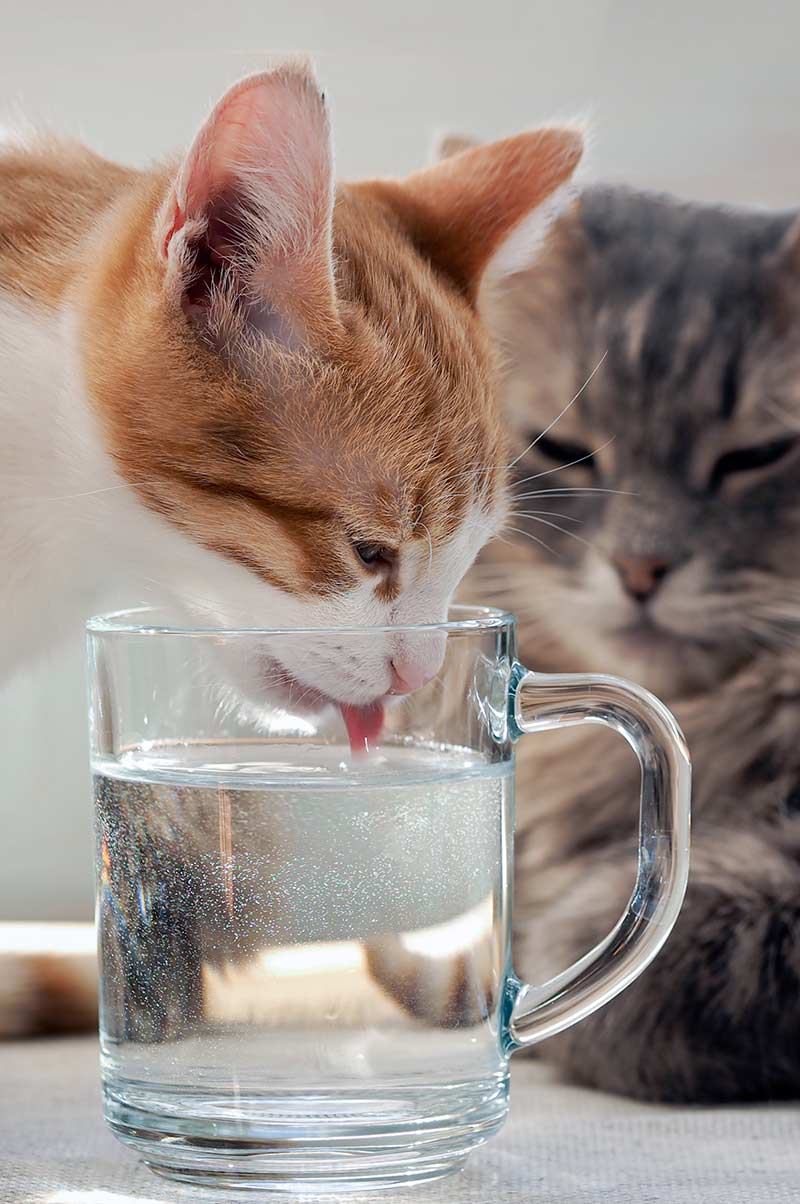 If your kitty demands to drink from a glass, provide a heavy-based glass (or cup) with a wide opening so kitty's head doesn't get stuck.
Place it somewhere it cannot be knocked over (particularly if it is breakable), and provide a clean glass and clean water daily.
Automatic Cat Waterer
An automatic cat waterer is made of a water chamber (an upside down bottle) attached to a bowl.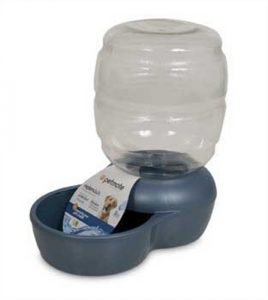 As the water in the bowl decreases, the water in the chamber replenishes it. This is a gravity driven cat water dispenser with no electric components.
Petmate Replendish Gravity Waterer w/ Microban is a top rated filtered-water dispenser.
It comes in five colors and four sizes. The opening in the bottle allows water to flow from four holes so clogging is less likely.
The only drawback to this model is that a little water spills from the opening as you replace the water bottle.
To avoid the mess, try the stylish PetSafe Healthy Pet Water Station.
This model includes a shut off valve so water does not spill when you replace the bottle.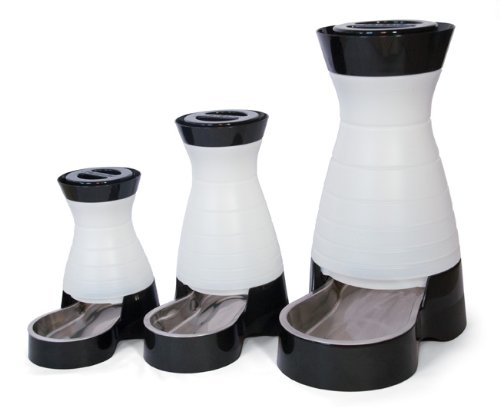 Other top design features are the removable stainless steel bowl and easy disassembly for dishwasher-safe cleaning of all parts.
Note, this unit works with or without a filter which is sold separately.
By contrast, Petmate Pet Cafe Pet Waterer is a popular design but lacks some crucial features. It does not have a filter, replacement parts are not readily available, the mouth of the bottle may be too small to fit your hand for cleaning and the base is not dishwasher safe. This unit is well-priced but not worth the money you'll save.
Running Water For Cats
Running water is appealing to cats because it mimics a natural water flow. For that reason, cats are often drawn to the flowing water of sinks and even showers.
There's probably no harm in allowing cats to drink from a spigot but a proper water source should also be available. That is unless you're on hand 24/7 to turn sinks on and off for your cat and you don't mind cleaning cat hair out of your sinks every day!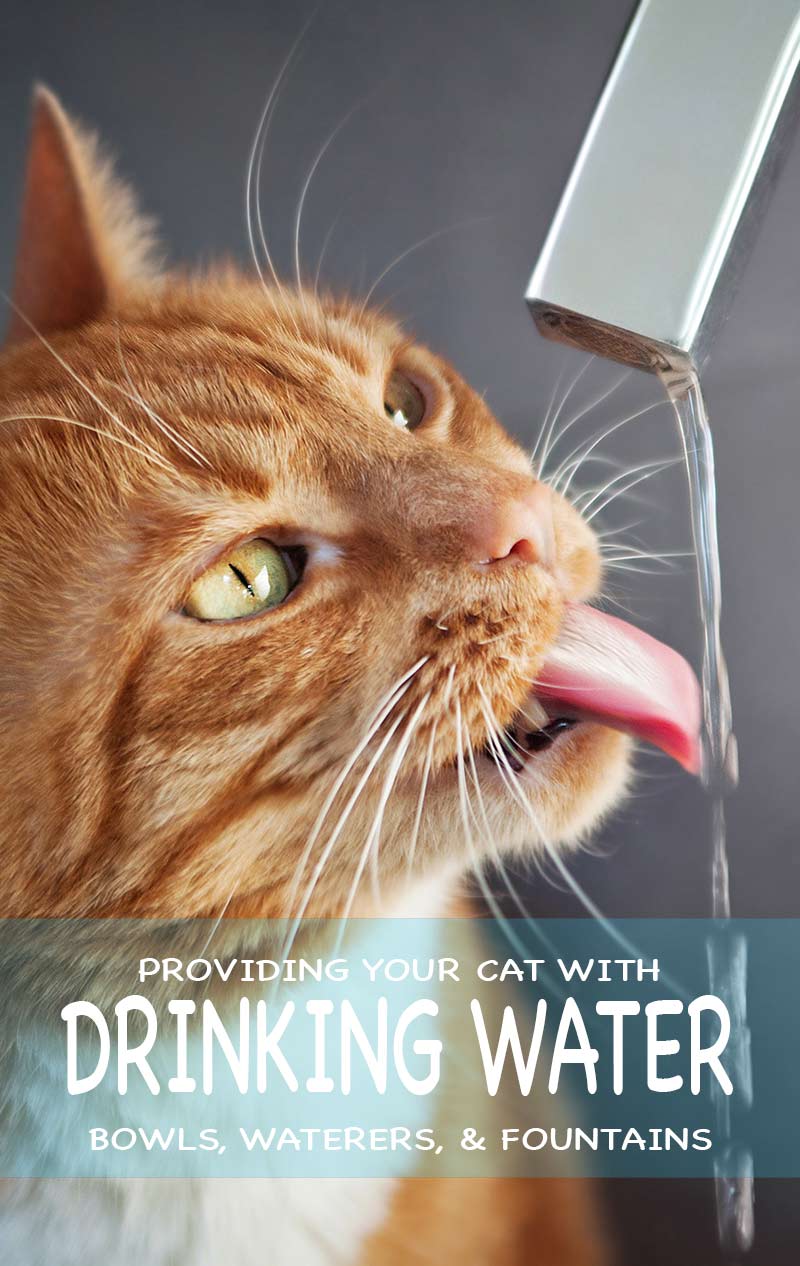 Electric water fountains supply water that bubbles, cascades and flows like a natural water source. Many cats love them, so this is an ideal option for encouraging cats to drink plenty of fresh water.
Cat Water Fountains
Cat water fountains are electric powered cat water dispensers in which your cat's water is continuously circulated from a reservoir through a filter, through the drinking area and back.
Because of this continuous flow design, cat water is always well-oxygenated and freshly filtered.
Since a cat water fountain is electric powered, you will need to place it near a power source where the cord won't be tripped.
Important: If you have a cat (or dog) prone to chewing wires, this is not an ideal option for providing your cats drinking water.
Best Cat Water Fountain
Finding the best cat water fountain may take some trial and error. There are fountains for all kitty preferences, whether it's a calm bubbling flow, a water spout or some combination.
For the multi-cat household, cat water fountains offer enough space for several cats to share the drinking area.
Cat water fountains are little machines and regular maintenance is important. Most units require weekly cleaning, so look for designs that are easy to disassemble and reassemble.
Look for models where all components are dishwasher safe and replacement parts, such as filters, are easily obtained. Follow the manufacturer's recommendations on cleaning and filter replacement. We'll look at a few popular models below.  They all have their pros and cons
It's also a good idea to put a mat, such as the WooPet! Pet Food Mat, under your cat water fountain since some splashing and dripping is inevitable.
Ceramic Cat Water Fountain
If you want to add a little style to your cat's drinking experience, ceramic and porcelain cat water fountains are a great choice. Ceramic fountains are a hygienic choice, too, since, like stainless steel, the bowls will not absorb odors or bacteria. The top rated fountains below all provide continuously flowing filtered water.
Note, ceramics are breakable so be sure to place your ceramic fountain somewhere it will not be knocked over.
Pioneer Pet Raindrop Ceramic Drinking Fountain is a sleek and simple design in which the water cascades down a ramp into an elegantly shaped round basin.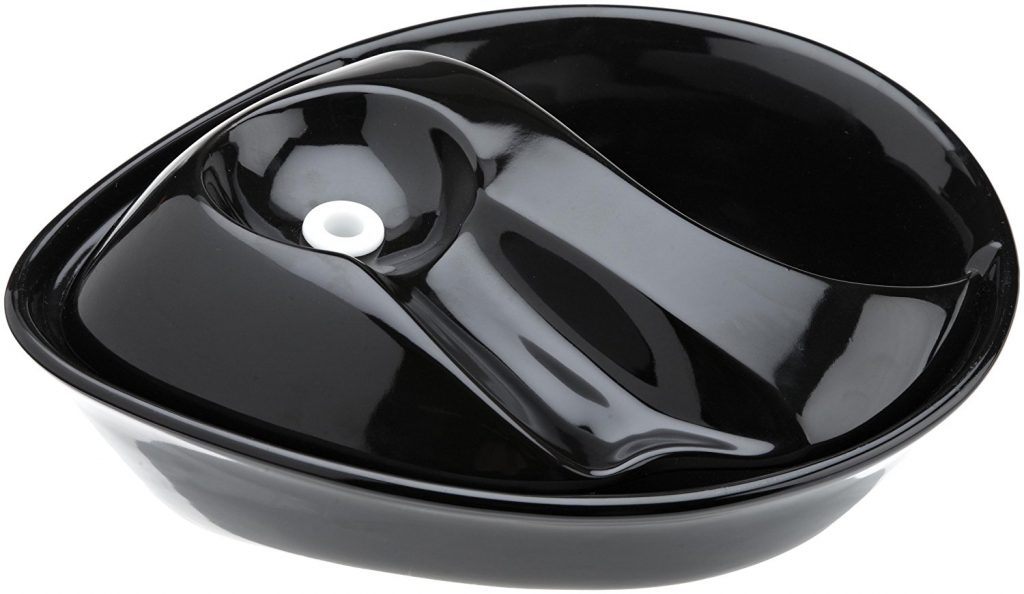 There are two ceramic styles and colors available – black with water cascading down the middle (above) or a taller version in white with the water flowing off to the side. (Also available in stainless steel.)
These fountains are dishwasher safe and hold 60 ounces of water.
PetSafe Drinkwell Ceramic Pagoda Fountains come in four colors to fit any décor. This is a dishwasher safe fountain that resembles a little pagoda (the red version is illustrated below).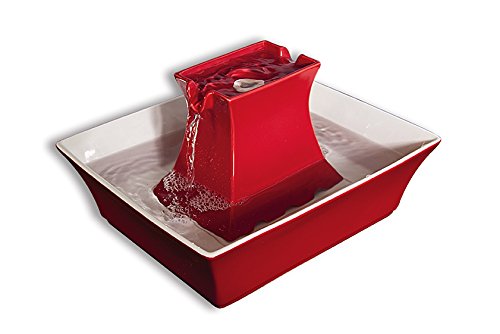 It holds 70 ounces of water that streams out of two notches on the top of the pagoda into the rectangular basin. PetSafe also makes a round version – the Avalon Fountain – in red or white.
Catit Water Fountain
Catit drinking fountains are top rated fountains that cool, filter, soften and aerate drinking water. Water flows up from the water chamber through a spout in the center of the bowl, over the lip of the drinking area and back into chamber.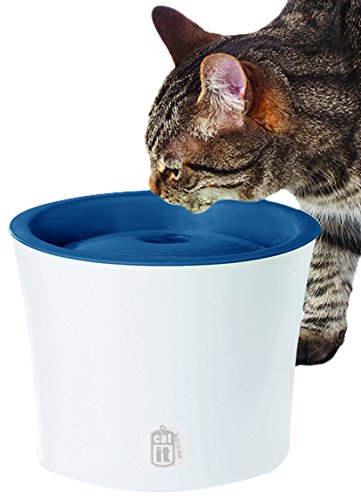 The water is about eye-level to your cat so he does not have to bend down to drink.
Each Catit Water Fountain has some unique features:
Catit Fresh & Clear Stainless Steel Top Drinking Fountain has a stainless steel bowl which promotes cleaner water since stainless steel does not absorb odors or bacteria.
This unit holds two liters of water.
Catit Design Senses Fountain  (right) is a larger model with a plastic drinking pan.
This has a deeper bowl and holds three liters of water.
The most innovative design is the Catit Flower Fountain. This clever fountain allows three settings depending on your kitty's watering preference.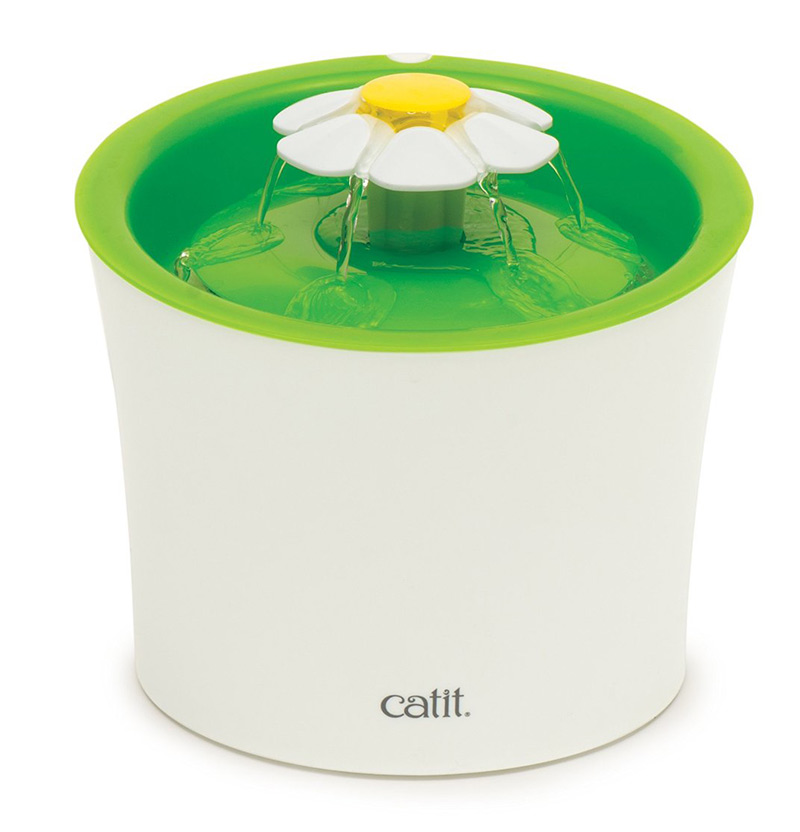 Water bubbles through the middle as in the other models. Place the flower attachment in the hole and water will bubble out in rivulets.
Add the flower cap and the water will flow in smooth streams. This unit also holds 3 liters of water.
Cat Mate Water Fountain
Another clever design is the Cat Mate Pet Fountain. This fountain offers a tiered watering system. Filtered water flows from a large basin up through an elevated bowl to a lower bowl and back down into the basin.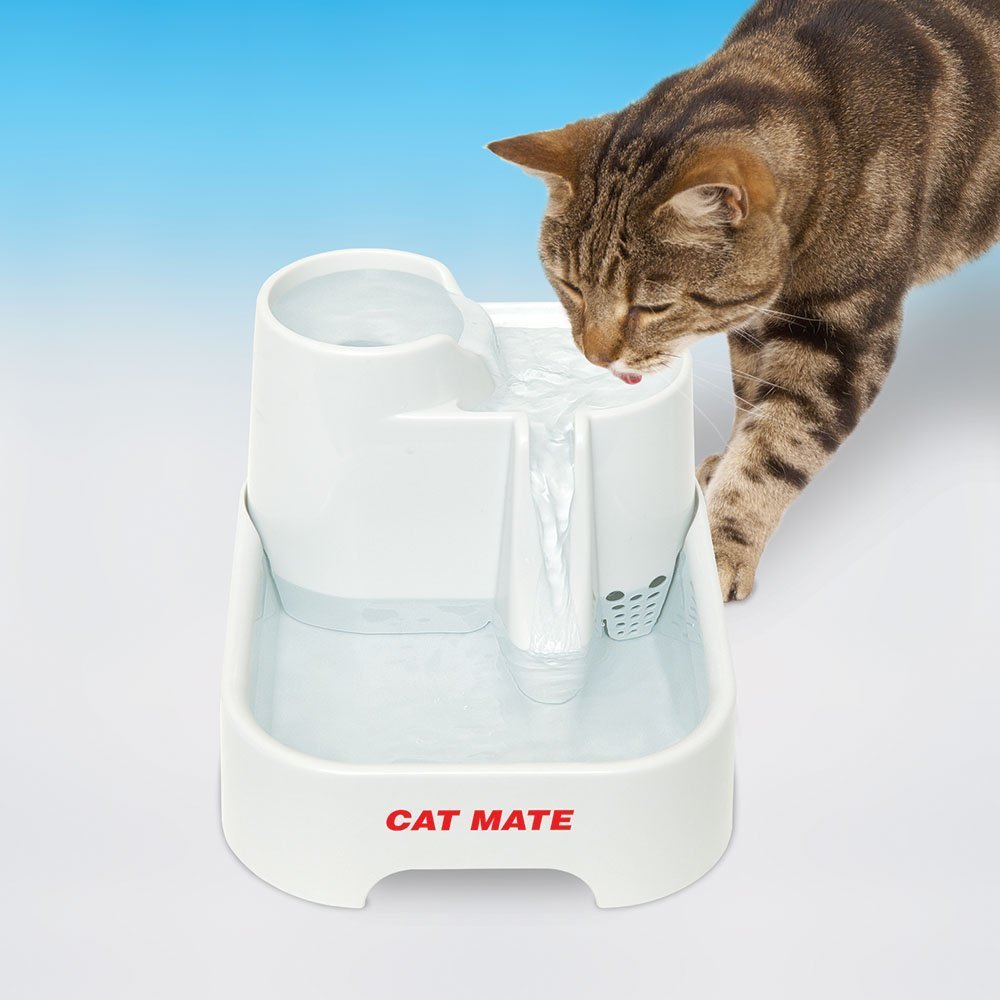 Cats can drink from the basin, one of the elevated bowls or from the cascading water flows.
A nice feature on this model is you can control the flow of the water (from min. to max.) depending on your cat's preference.
The Cat Mate is dishwasher safe plastic and holds 70 fluid ounces. Replacement filter cartridges are sold in 10 packs for convenience and savings.
Quiet Cat Water Fountain
Since all cat water fountains are motorized and continuously running, you can expect a little sound from the motor. The sound should be a low purr at the most.
Rattling or sucking sounds are not normal and should be addressed immediately. Usually noises indicate the water level is getting low so check levels daily to avoid that problem.
The Cat Mate Water Fountain improved on the motor design with a clamp on the motor to limit vibration. This makes it tops for quiet cat water fountains.
Your cats drinking water – summary
Your cat has many options for getting water. Try placing water bowls outside kitty's food area for a more natural drinking experience.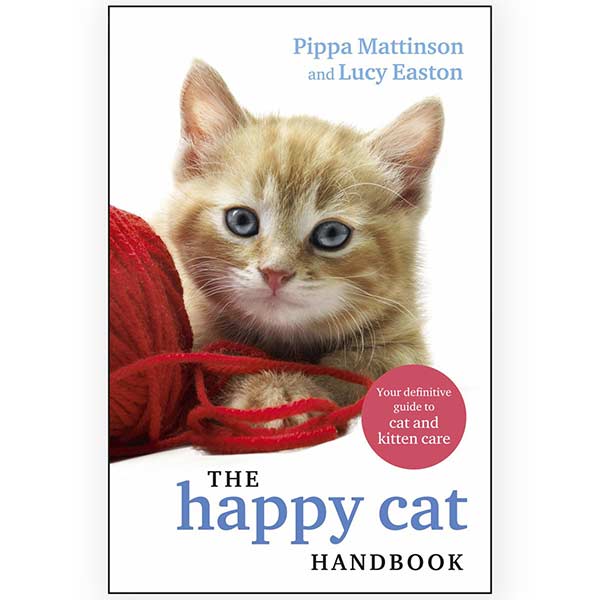 Cat water fountains provide the freshest water, and many cats prefer running water.  But these machines are more expensive, and require more work to maintain than simple cat water bowls.
For fountains and automatic waterers, you'll need to remember clean the unit and change filters and water in accordance with the manufacturer's instructions.
For regular bowls, keep cats drinking water fresh by cleaning the bowl and changing the water daily. It's a good idea to buy two or three dishwasher safe bowls, so that there is always a bowl of clean water available, even when one is being washed.
Remember that cats being fed on dry kibble need to drink a lot more than cats that are fed on wet food.  And all cats will drink more in very hot weather.
Get to know your own cat's normal drinking habits and take note if he starts drinking much more or much less than usual. And don't hesitate to talk to your vet if you are concerned.
Free Updates For Cat Lovers!
Our cat care articles, tips and fun facts, delivered to your inbox
Further reading
Johnson-Bennett, P. (2017), "Why Does my Cat Drink From the Toilet?"
Johnson-Bennett, P. (2017), "How Appealing is Your Cat's Water?"
Your Amazing Cat!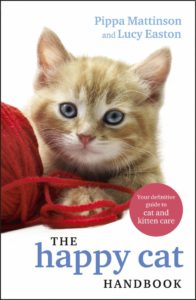 We are so excited to share our new book with you!
If you have enjoyed your visit to The Happy Cat Site we think you'll love The Happy Cat Handbook.
Written by the founders of this website including the author of the hugely successful Happy Puppy Handbook, it's packed with cat care information and fascinating cat facts.
Grab your copy today!
Free Updates For Cat Lovers!
Our cat care articles, tips and fun facts, delivered to your inbox