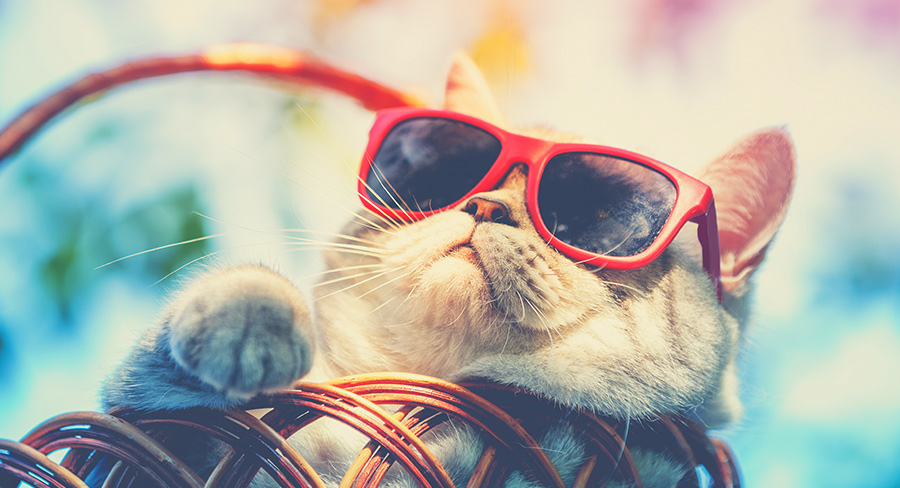 Naming your new kitty may be no joke, but that doesn't mean that you can't have some laughs along the way. Funny cat names are great for playful kittens or owners with a sense of humor. If you like to look on the comical side of life, we've got some fun cat names that will make you smile. From the zany to the outrageous, we will give you lists full of ideas, and even help you to create your own silly cat names too.
Contents
When it comes to Felis Catus (your moggie's scientific name!) your cat likely has more than one name. If he has nine lives, it stands to reason that he should have at least as many names, right? Cats were domesticated over 5,000 years ago and were considered sacred to the ancient civilizations in Egypt and China. But there's no reason their name should be serious!
Extravagantly fun cat names
Long and pompous names can be very amusing. Try these for size.
Montmorency
Cholmondley
Fortesque
Bartholemew
Sir Percival
Clowning Around
If your cat is a bit of a clown, these weird cat names might work well!
Quirk
Bonk
Soup
Bilf
Spoom
Pancake
Thunderpaws
Top Choices
Cat Damon
Cat Man
Catniss
Chairman Meow
Charles Lickens
Charlie Catlin
Cleocatra
Colin Feral
David Meowie
Dog
Don Drapurr
Fluffy
Fuzz Aldrin
George Pawell
The Great Catsby
Jude Claw
Kitty Purry
Lion
Lolcat
Margaret Scratcher
Paul McCatney
Pawdry Hepburn
Ravenclaw
Rosa Pawks
Santa Claws
Stephen Pawking
Taylor Pawtner
Tiger
Tiger Woods
Wild Thing
Funny Female Cat Names
Abby Tabby
A-cat-tha Christie
Alice Millicat
Boudiccat
Cat Benetar
Cat Middleton
Catniss Everclean
Catsey Cline
Cindy Clawford
Clawdia
Feline Dion
Fleas Witherspoon
Frida Catlo
Furgie
Helen Gwynne-Clawn
Jane Pawsten
Jennifur
J. K Growling
Josephine Catler
Kitney Spears
Kitty Poppins
Lily Purr
Mariah Hairy
Margaret Scratcher
Meowie Antoinette
Meowley Cyrus
Oprah Whisker
Pawdrey Hepburn
Vera Catkins
Viclawia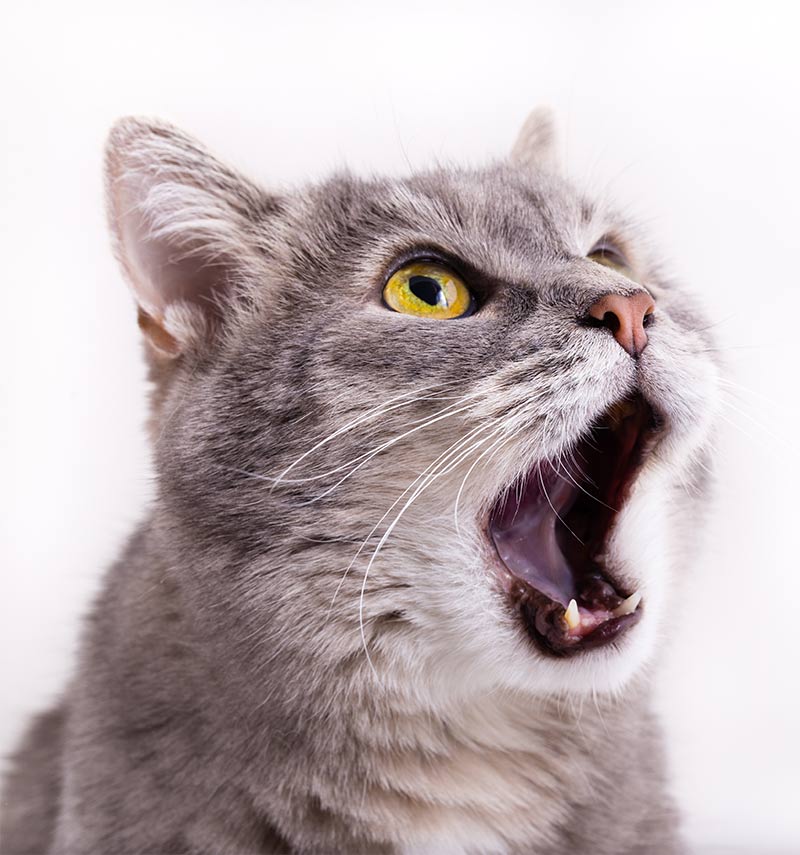 Funny Male Cat Names
Ali Cat
Al Pawcino
Anderson Pooper
Bing Clawsby
Bob Scratchit
Butch Catsidy
Cat Damon
Cat Stevens
Charles Lickens
Clawdius
David Kittenstone
Don Drapurr
Fidel Catstro
Frank Lloyd Bite
Fuzz Aldrin
J.R.R. Tolkitten
Leopardo DeCatrio
Lionel Meowssi
Meowvin Gaye
Michael Pawdan
Mr. Meowgi
Neil Catrick Harris
Paw McCartney
Paw Revere
Picatso
Purrnest Hemmingway
Theoclaw Roosevelt
Tom Cruise
Tom Pawyer
Will Feral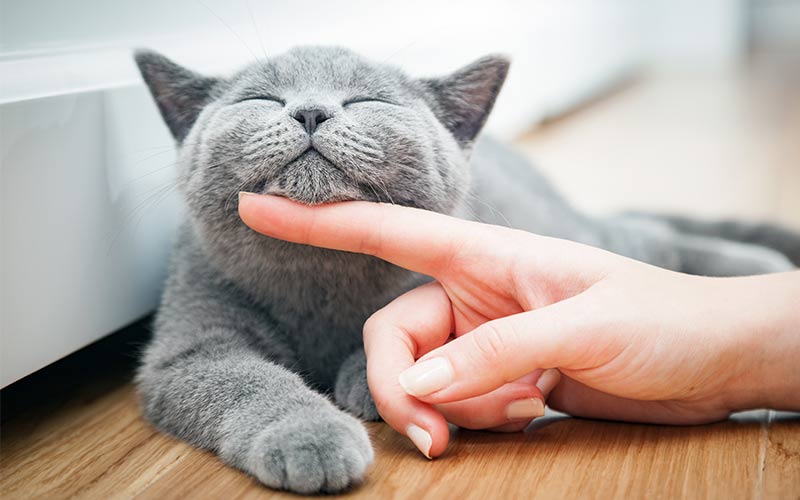 Punny Cat Names
Bagel Face
Best Fur-end
Cameow
Careless Whisker
Catastrophe
Catillac
Catsup
Cat Sajak
Catticus
Cattitude
Chubby Bunny
Clawsome
Fish Bait
Furmiddable Fury
Furrari
Glamourpuss
Hairy Mulligan
Kittles
Kitty Banshee
Kitty Kitty Bang Bang
Lucifurr
Meowsie
Meowntain
Meowtini
Pawden Me
Pawjamas
Purrty
Radiclaw
Sourpuss
Thinking Cat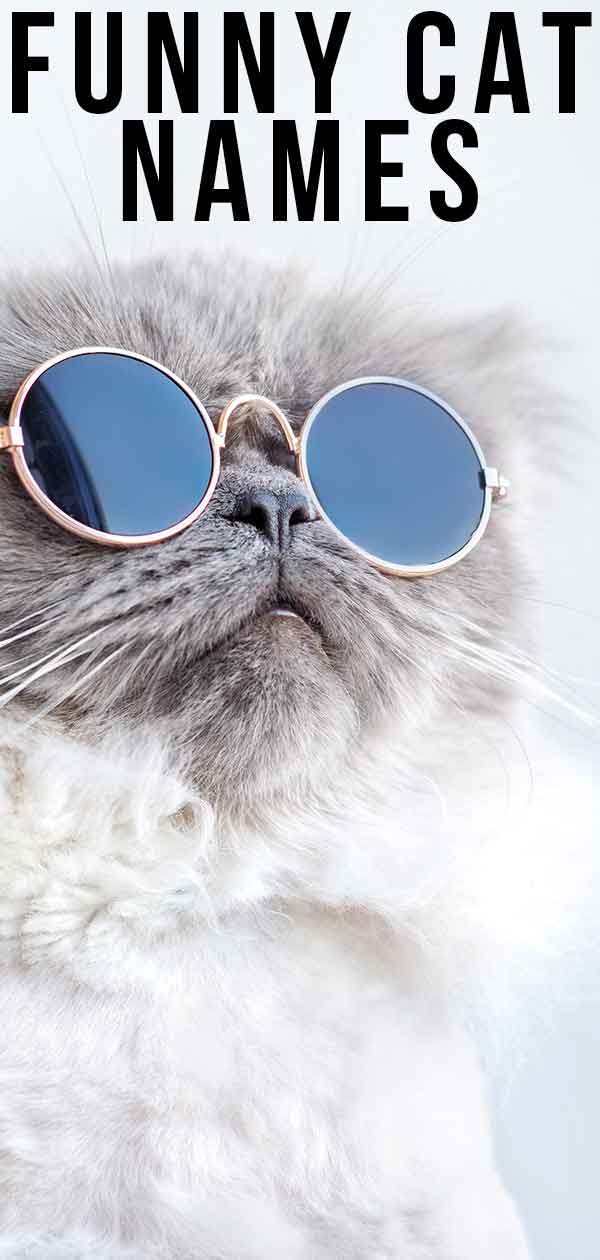 Cute Ideas
Abracadabra
Achoo
Babaganoosh
Baboo
Babushka
Baldie
Bink-Bink
Blimpy
Butterbean
Catserole
David Hasselpoop
Ebefleazor Scrooge
Fleas
Flufferton
Fuzzinator
Garfield
Gizmo
Hairy Potter
Hershey
Just Kitten
Loco
Pogo
Puddy Tat
Purrito
Puss in Boots
Santa Claws
Tabbytha
Tina Spay
Toothless
Yeti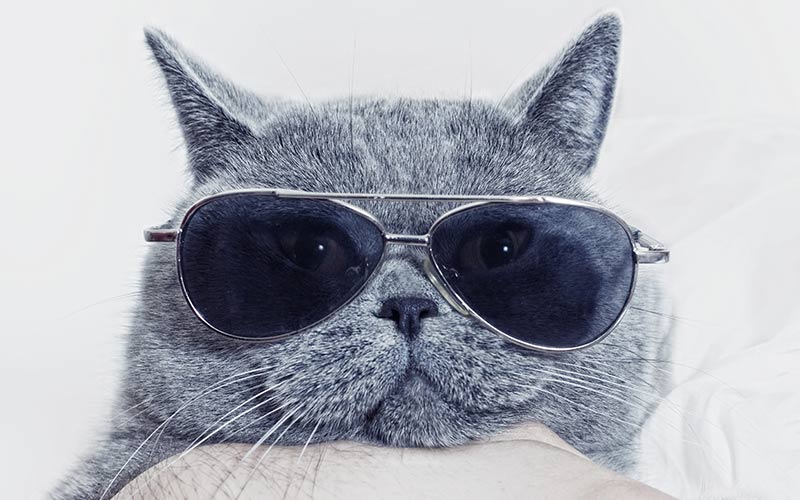 Funny Black Cat Names
Blackbeard
Black Cat Scat
Black Eyed Pea
Bo Jangles
Chimneysweep
Coals
Coffeebean
Diamond
Earl Grey
Eight Ball
Espresso
Licorice
Morticia
Ninja
Oily
Oreo
Panther
Pearl
Peppercorn
Pepsi
Phantom
Pirate
Rainbow
Raven
Shadow
Shady Lady
Smokey
Sooty
Velvet
Warlock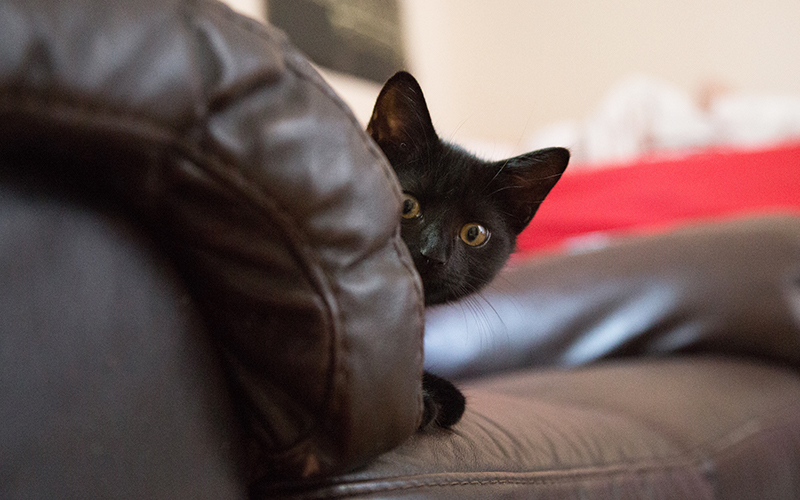 Inspiration for Orange Cats
Butterscotch
Carrot Top
Cheesey
Cheeto
Cherry
Cinnamon
Dorito
Fake Tan
Fanta
Flame
Garfield
Ginger
Henry Hissinger
Hooter
Jack O Lantern
Jaffa Cake
Lemony Snicket
Marmalade
Nacho
O.J.
Pawsanova
Pico de Gato
Puss N Boots
Ron Fleasly
Simba
Strawberry Blonde
Strawberry Shortcake
String Cheese
Tango
Toulouse (from Aristocats)
White Kitties
Alaska
Al Bino
Aspirin
Avalanche
Beluga
Bleach
Boiled Egg
Chowder
Cool Whip
Cottage Cheese
Cotton Ball
Elsa
Floss
Garlic
Ice Ice Baby
Marshmallow
Mashed Potato
Milk
Miraclaw
Olaf
Q-tip
Sir Coconut
Snowman
Snow Storm
Snow White
Sour Cream
Tic Tac
Toothpaste
Twinkletoes
Vodka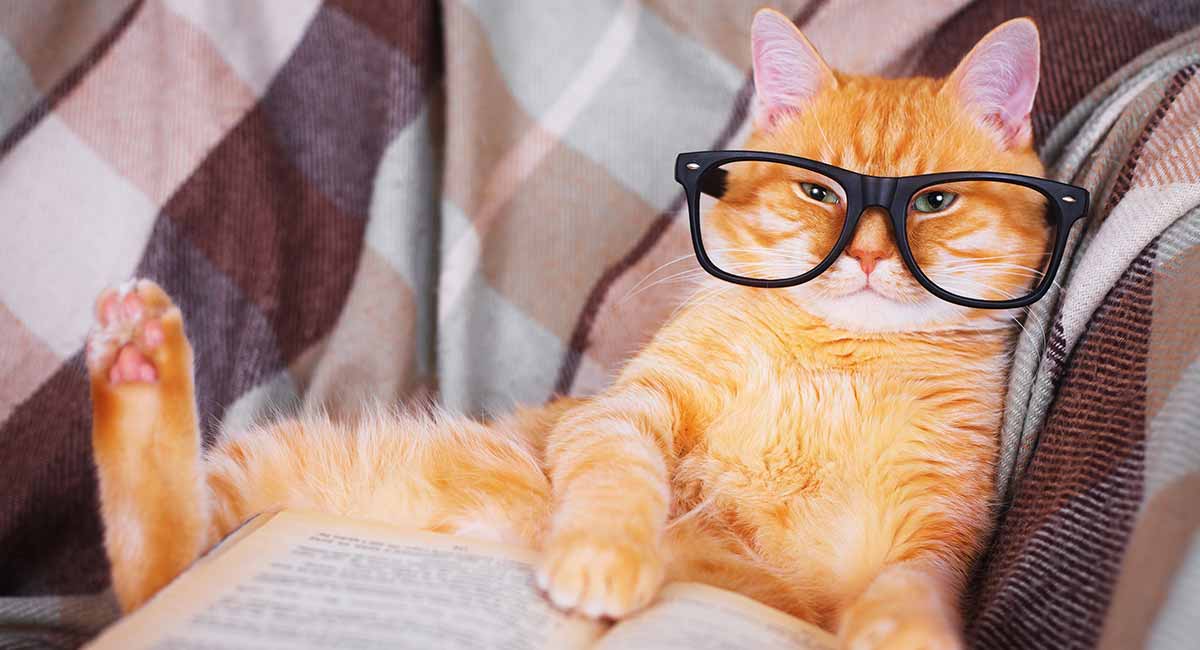 Inspired by Tabby Patterns
Badger
Barcode
Barfolomeow
Bob Scratchit
Bullseye
Bumblebee
Camouflage
Candycane
Checkers
Chevron
Chipmunk
Colin Furrth
Crosswalk
Gigabyte
Jailbird
Linguine
Mackerel
Motley
Paw Newman
Pebbles
Puddy Tat
Shabby
Skunk
Splatter
Spot
Stripes
Sushi
Tabitha
Tux
Zebra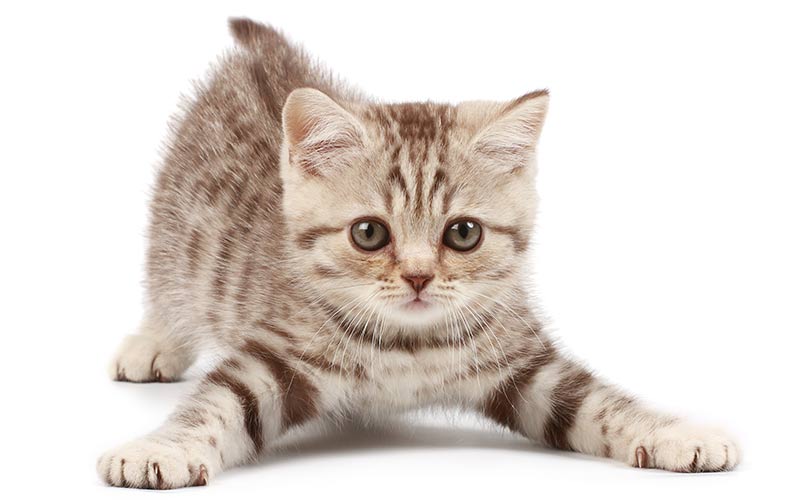 Funny Calico Cat Names
Abbie Dabbie Doo
Amaretto
Art
Autumn
Bandit
Biscuit
Callie
Caterpillar
Cat Winslett
Chewbacca
Crash
David Meowie
Dot-Dot
Facepaint
Galaxy
Jelly Bean
Kaleidoscope
Marble
Moustache
Painting
Patches
Patchwork
Splotches
Spot
Taffy
Tango
Taz
Tempurra
Tortoise
Twix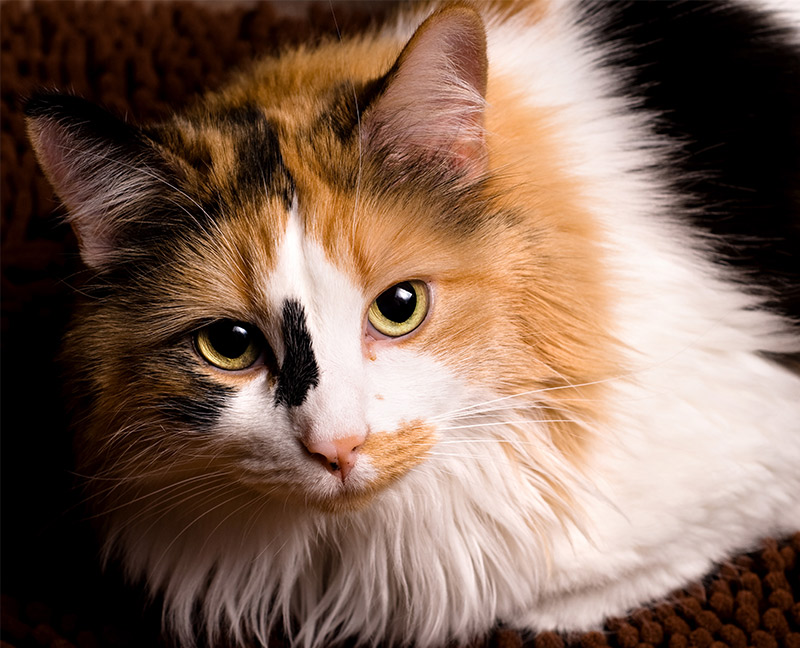 Humorous Names for Siamese Cats
Adele
Alan Carr
Catalie Portman
Catmando
Catzilla
Chatterbox
Cheeky
Clown
Diva
Empress
Freddie Purrcury
Ghost
Joker
Katbuki
Leopard Nimoy
Luke Skywhisker
Noisy
Pad Thai
Pawverotti
Purrsnickity
Rascal
Sassy
Screamer
Shadow
Shun Gon (from Aristocats)
Singer
Socks
Tempurra
Velcro
Whispurr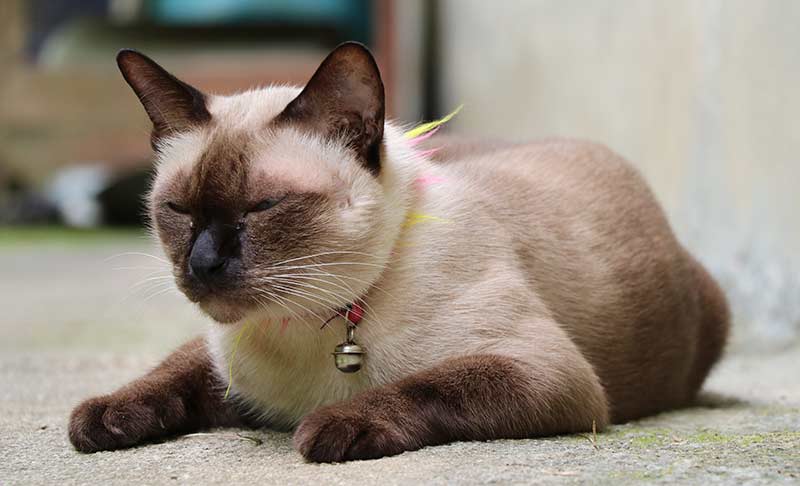 Silly Persian Cat Names
This beautiful feline represents one of the oldest known breed of cats and is associated with the Egyptian Pharaohs.
Catacomb
Catpernicus
Chewbacca
Cleocatra
Copy Cat
Cottonbud
Demi Meower
Fuzzball
Hagrid
Hedgehod
Heidi
Jaspurr
Leonardo DeFuzzy
Mammoth
Monster
Mop
Mufasa
Mullet
Pancake
Perm
Puma Thurman
Razzmatazz
Shakespurr
Splat
Static
Sulley
Tumbleweed
Veronicat
Whispurr
Yeti