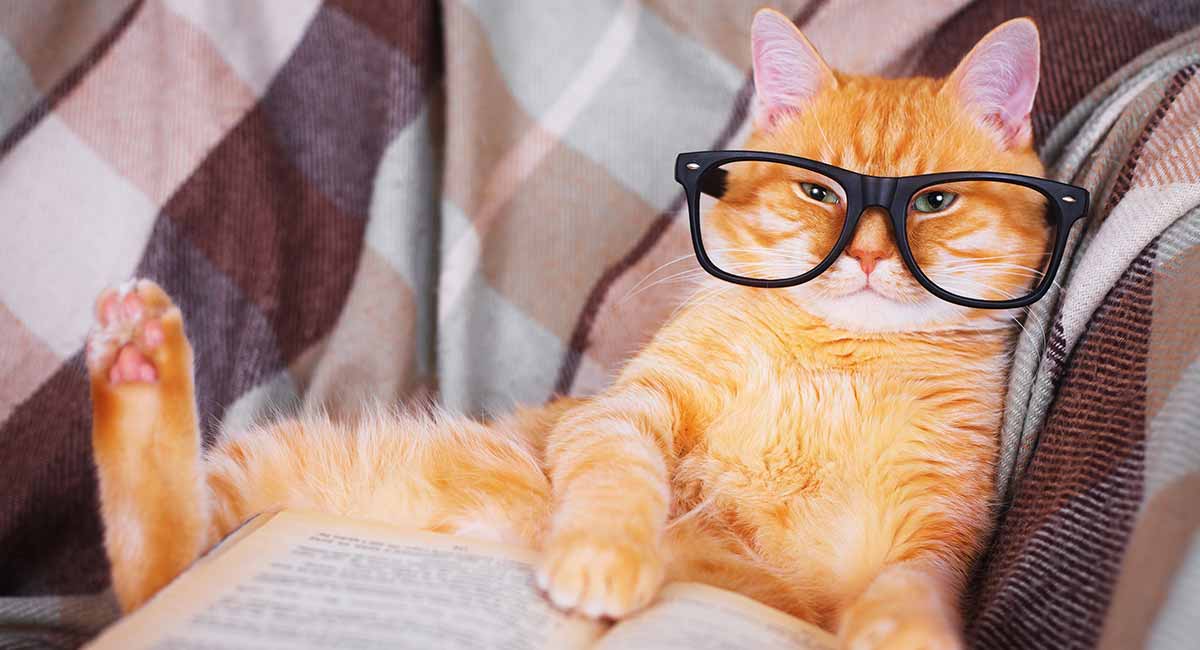 In a world that could always use a laugh, funny cat names are a great chance to get a smile.
And the best part of it is that funny cat names allow your beloved pet even more of an opportunity to make someone's day!
Naming your kitty may be no joke, but that doesn't mean that you can't have some laughs along the way.
If you're a cat lover, you (and T.S. Eliot) know that the naming of cats can be a difficult matter!
So we think you'll find that our humorous monikers for your terrific tabby or tom are the cat's meow!
We've got the best funny cat names — funny female cat names, funny male cat names, funny orange cat names, etc., from funny to punny and even just plain silly — all waiting for you here in this article.
Top Funny Cat Names
What's in a name?
When it comes to Felis Catus (your moggie's scientific name!) your cat likely has more than one name, like mine does.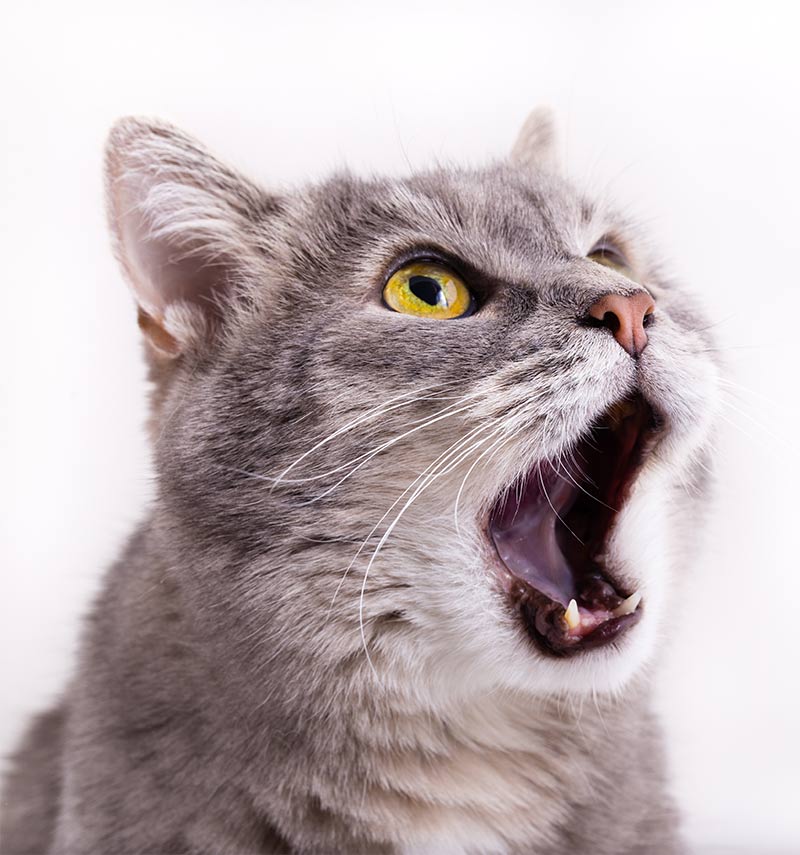 If he has nine lives, it stands to reason that he should have at least as many names, right?
Cats were domesticated over 5,000 years ago and were considered sacred to the ancient civilizations in Egypt and China.
Today there are over 70 different cat breeds our furry feline friends range from the luxuriously long-haired Persian to the hairless Sphynx.
If you're considering adding a funny name to your cat's given name, or want to start off a new kitty on the right paw by bestowing it with a funny name from the get-go, how about one of the suggestions below?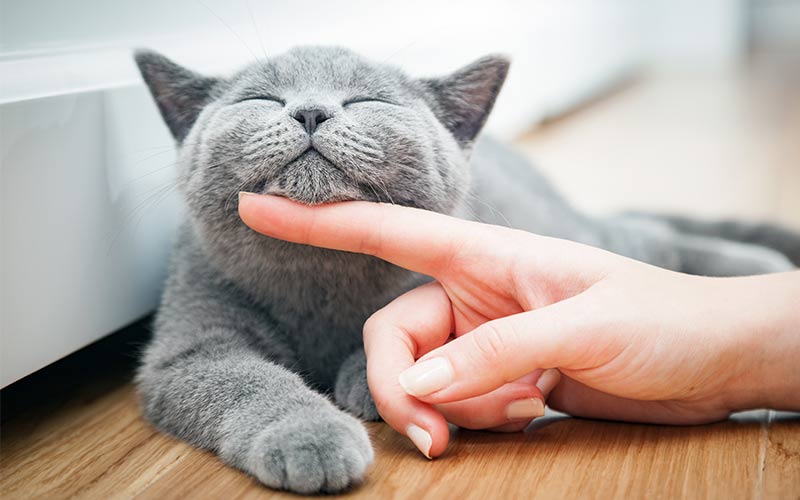 Our ten favorite funny cat names for 2019 are:
Pawdry Hepburn
Lolcat
Catniss
Don Drapurr
Chairman Meow
David Meowie
Fuzz Aldrin
Jude Paw
Paul McCatney
Colin Feral
Why Choose A Funny Cat Name?
Cats are comical creatures who can keep us (and themselves!) entertained for hours on end. Is there anything funnier than a ferocious tiny kitten chasing its own tail round and round in circles?
Or a full grown scaredy cat when he catches his reflection in the mirror for the first time?
Your cat may not be a comedian all on his own. He may even be something of a Serious Sam. But sometimes a serious cat with a punny name just makes the name all the more hilarious.
In honor of our furry friends' never-ending ability to make us laugh, we've come up with a slew of paw-ssibilities for all colors of the furry feline rainbow.
For your consideration we have: funny female cat names, funny male cat names, funny orange cat names, witty white cat names, amusing tabby cat names and, yes, funny calico cat names!
We've also included funny Siamese names and some humorous Persian cat names.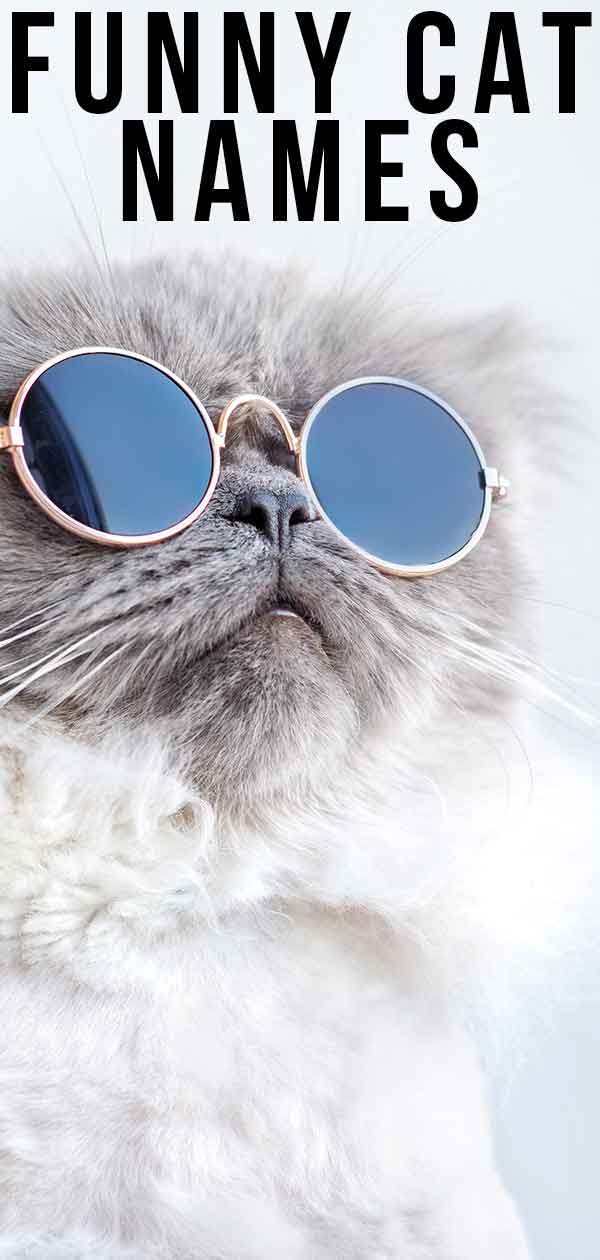 Funny Human Names For Cats
Does your cat seem more human than feline? If so, he or she just may need a suitable name that reflects their "person"ality!
Sometimes, human-based names just fit. And sometimes, they're so funny that you might have a fit.
Cat Stevens
Ali Cat
Cat Benatar
Cindy Clawford
Meowly Cyrus
Oprah Whisker
Pawdry Hepburn
Fleas Witherspoon
Jennifurr
Picatso
Funny Female Cat Names
If your cat is a regular comedienne, you probably could use a list of fabulously funny female cat names to choose from, right?
Well, if it's funny girl cat names you want, it's funny girl cat names you'll get!
If your adorable girl cat could use a funny name, how about one of these funny female cat names:
Achoo
Babushka
Baboo
Bink-Bink
Kitty Poppins
Blimpy
Catsey Cline
Catniss
Cat Middleton
Hairy Mulligan
Cameow
Abby Tabby
Kitney Spears
Clawdia
Kitty Banshee
Funny Male Cat Names
On the other hand, toms can be just as comical.
Are you looking for a name that reflects your male cat's comedic ability? He's sure to love any one of these funny male cat names:
Bagel Face
Meowsie
Cat Damon
Clawdius
Butch Catsidy
Mr. Meowgi
Bing Clawsby
Neil Catrick Harris
Don Drapurr
Chubby Bunny
Funny Cat Names: Play On Words
Someone funnier than me actually thought these hilarious names up, and I bet you laugh as loud as I did when I read them!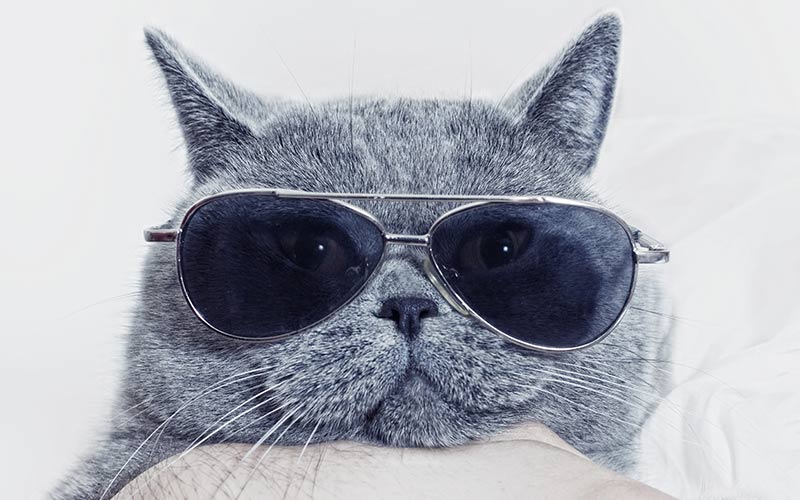 Anderson Pooper
Fish Bait
Cat Sajak
J.R.R. Tolkitten
Kittles
Lucifurr
Fidel Catstro
Catillac
Catsup
Kitty Kitty Bang Bang
Leopardo DeCatrio
Will Feral
Paw Revere
Catticus
Frank Lloyd Bite
Cute Funny Names For Cats
Do you have a lolcatz, one of those simply too-cute-for-words kittens? If so, consider one of these cutie-pie funny names:
Abracadabra
Babaganoosh
Tabbytha
Hairy Potter
Catserole
Santa Claws
Flufferton
Fuzzinator
Just Kitten
Tina Spay
Butterbean
Bellatrix
David Hasselpoop
Hershey
Ebefleazor Scrooge
Funny Black Cat Names
Black cats are special and they deserve a comedic name that contrasts with their dark and mysterious allure: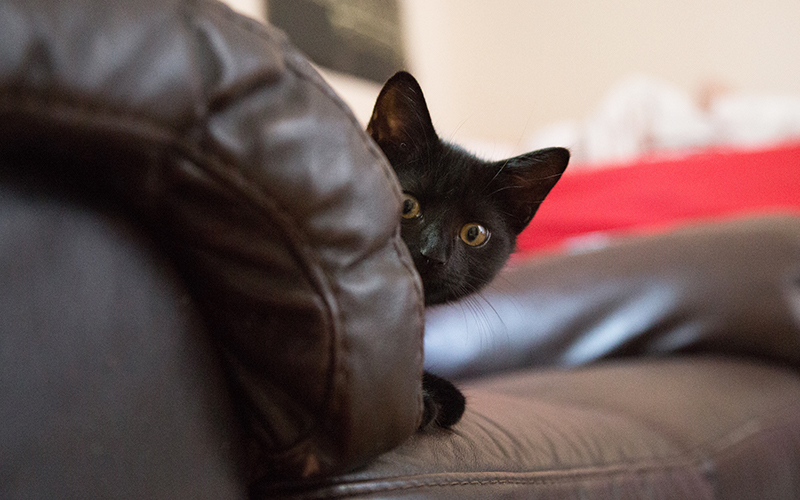 Earl Grey
Black Cat Scat
Oreo
Shady Lady
Licorice
Eight Ball
Bo Jangles
Espresso
Morticia
Warlock
Raven
Phantom
Take a look at this article for more black cat name ideas.
Funny Orange Cat Names
I have a stray orange cat that eats three square meals a day in my backyard.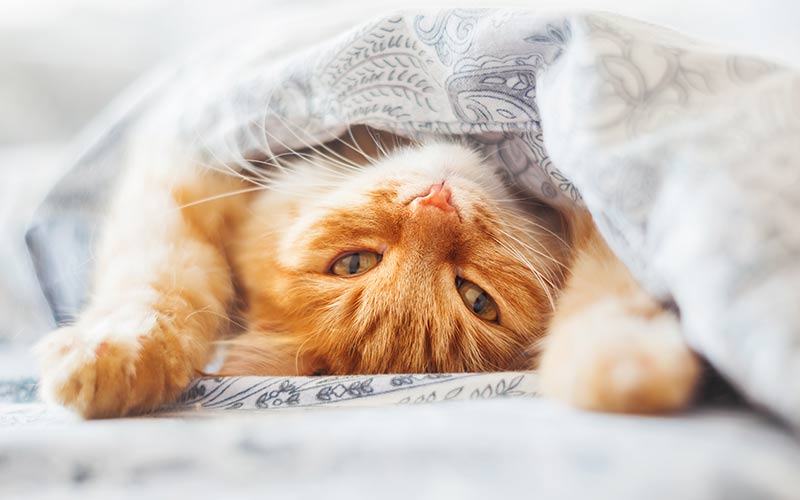 He hasn't told me his name yet, so I'm considering one of the following:
O.J.
Ron Fleasly
Butterscotch
Lemony Snicket
Pawsanova
Puss N Boots
Pico de Gato
Garfield
Cinnamon
Flame
Nacho
Toulouse (from Aristocats)
Ginger
Strawberry Shortcake
Henry Hissinger
If you have a stray friend or two, check out our lovely guide!
Funny White Cat Names
Who doesn't love a pristine, perfect, ivory white cat? Just for fun, let's give him or her a totally wacky name: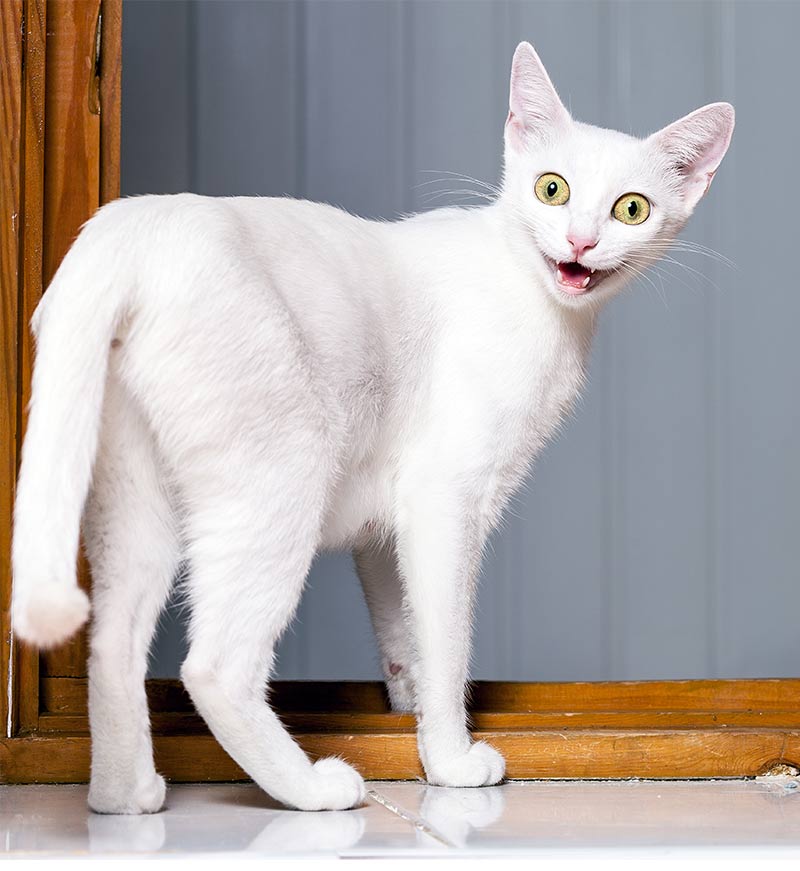 Aspirin
Avalanche
Snow Storm
Miraclaw
Marshmallow
Twinkletoes
Snow White
Alaska
Cotton Ball
Ice Ice Baby
Chowder
Cool Whip
Q-tip
Sir Coconut
Vodka
Funny Tabby Cat Names
Tabbies are a whole lot of fun. Are you looking to give your tabby a unique name, one that no other cat in the neighborhood has?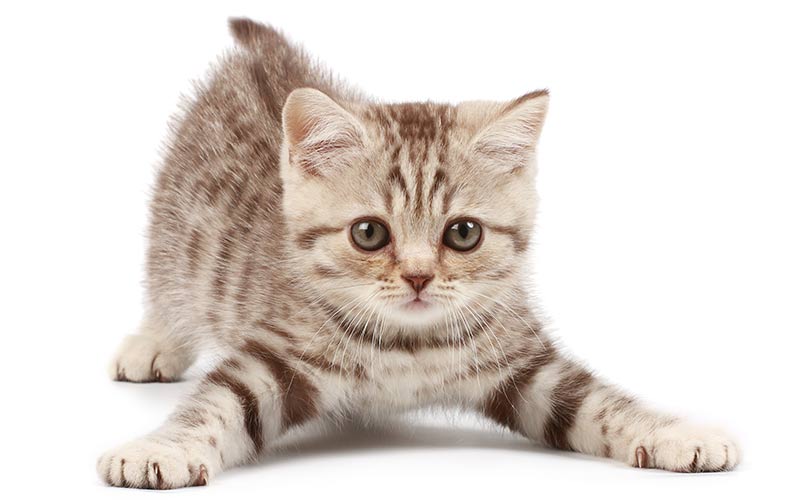 Then go ahead and check out these distinctive monikers:
Puddy Tat
Bob Scratchit
Gigabyte
Paw Newman
Yeti
Paul McCatney
Shushi
Colin Furrth
Purrito
Barfolomeow
Funny Calico Cat Names
Calicos are funny looking (can I say that?). Of course, they're funny looking in the most adorably cute way!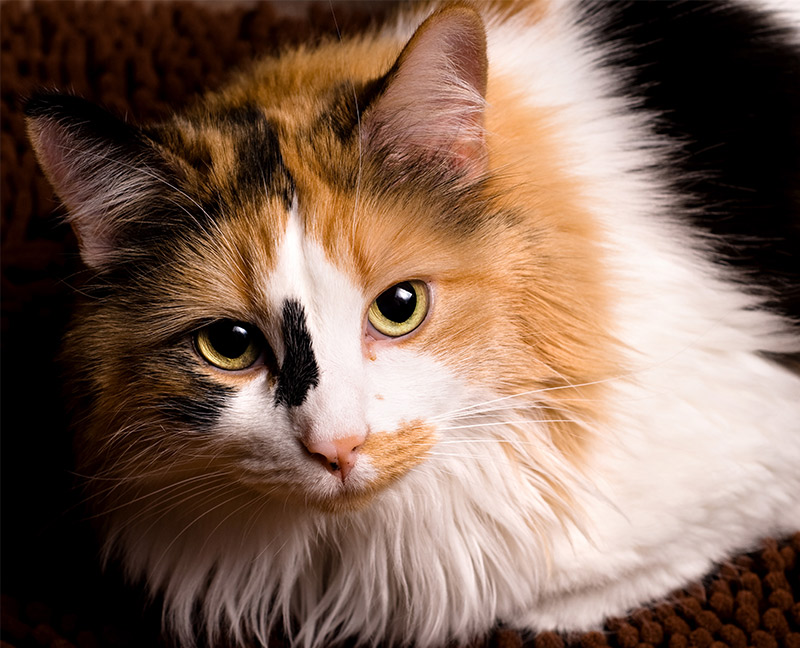 Any one of these names would suit a calico kitty:
Dot-Dot
David Meowie
Caterpillar
Cat Winslett
Tempurra
Puddy Cat
Jelly Bean
Donald Tramp
Chewbacca
Abbie Dabbie Doo
Funny Siamese Cat Names
Originally from Siam, now called Thailand, the Siamese cat is mysteriously enigmatic with its high-pitched meow and ocean-blue eyes.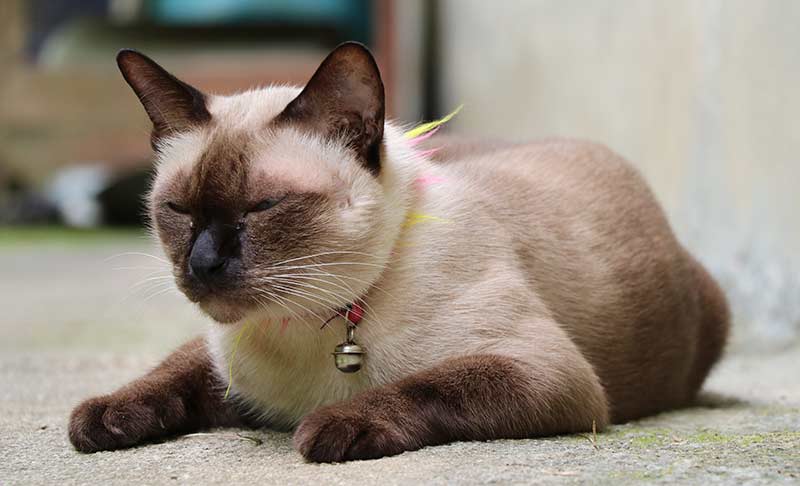 I think one of these names would be purrfect for a Siamese cat:
Catmando
Chairman Meow
Leopard Nimoy
Katbuki
Buddha
Catzilla
Catalie Portman
Genghis Cat
Pad Thai
Luke Skywhisker
Shun Gon (from Aristocats)
Tempurra
Empress
Purrsnickity
Whispurr
Funny Persian Cat Names
This beautiful feline represents one of the oldest known breed of cats and is associated with the Egyptian Pharaohs.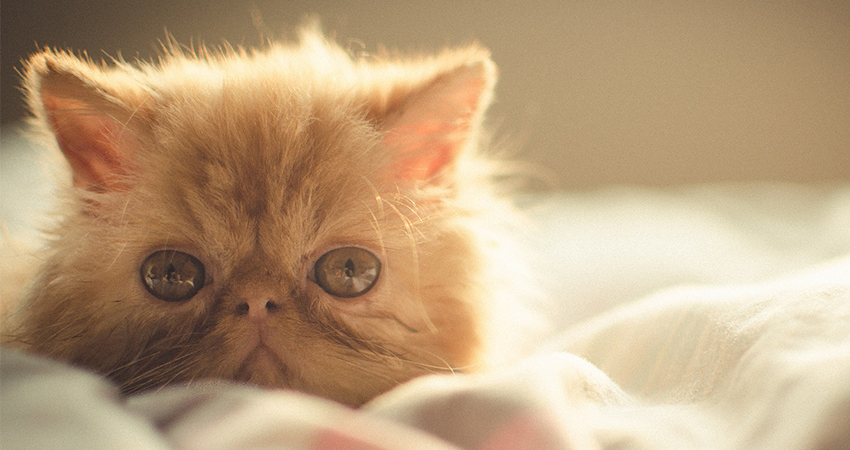 Often used as show cats, they enjoy a thick, long coat, and have a unique flattened face. Why not give them a funny name, too?
Whispurr
Heidi
Catacomb
Jaspurr
Fuzz Aldrin
Catpernicus
Veronicat
Puma Thurman
Demi Meower
Leonardo DeFuzzy
Shakespurr
Pancake
Mufasa (from Lion King)
Razzmatazz
Copy Cat
Best Funny Cat Names Summary
When it comes to hilarious names for our pets, we're really only limited by our imagination, and our funny bones.
There's just something about making a silly joke and allowing your best furry friend to share it with you!
I hope you were paws-itively inspired by our lists of the best funny names for cats.
No matter what type of cat you have, or whether they're a comedian, a straight man, or an appreciative audience member, surely one of these names was the cat's meow!
What's your cat called? We'd love to hear your own ideas for cat names. Let us know in the comments below!
References and Further Reading
This article has been extensively revised and updated for 2019.