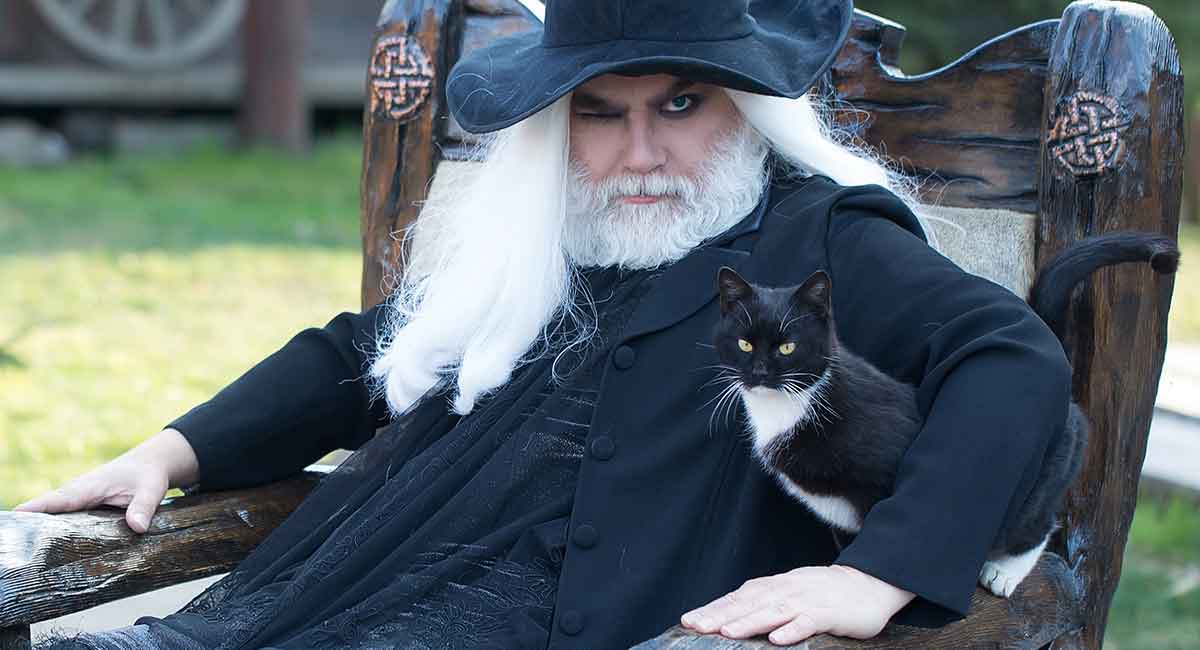 Harry Potter cat names are increasingly popular these days, and there's a reason for that! JK Rowling's series not only spawned several books and movies, but ongoing sub-series in the same universe! It's no wonder that so many fans are turning to these books for pet-naming inspiration.
Well, if that's what you're looking for, you've come to the right place! Here are hundreds of Potterverse cat names sure to make your imagination take flight.
Whether based on Harry Potter characters' names or simply inspired by Rowling's creations, we're sure you'll find something to love!
Top Harry Potter Cat Names
If you've been searching for a Harry Potter name generator for your pet, this is the article for you! Let's start with our top picks for Harry Potter characters' names perfect for your cat.
Our fifty favorite Harry Potter cat names for 2019 are:
Mrs. Norris
Harry
Lavender
Dawlish
Niffler
Crookshanks
Mooncalf
Fortescue
Pixie
Potter
Selma
Crouch
Filch
Narcissa
Ravenclaw
Ginny
Hermoine
Arabella
Katie
Romilda
Lily
James
Ludo
Oliver
Sirius
Occamy
Plimp
Hedwig
Hagrid
Hogwart
Scabbers
Nagini
Myrtle
Trevor
Dobby
Bane
Screwt
Padfoot
Norbert
Fluffy
Fawkes
Aberforth
Diggory
Grawp
Lupin
Moody
Prongs
Nimbus
Quidditch
Seamus
Why Choose A Harry Potter Cat Name?
There is nothing better than falling into a good book.
Except maybe when that book is turned into a series. And multiple films. And a spin-off series. And live theater. And more!
Meanwhile, what does our ongoing excitement over the Harry Potter series have to do with naming our pets? Well, naming a cat is an incredibly personal experience.
Regardless of who you mention your new kitten to, they will almost certainly have an opinion on what you should call him or her. But really, your opinion is the one that counts.
And you want to give her a name that you will love for the next fifteen plus years.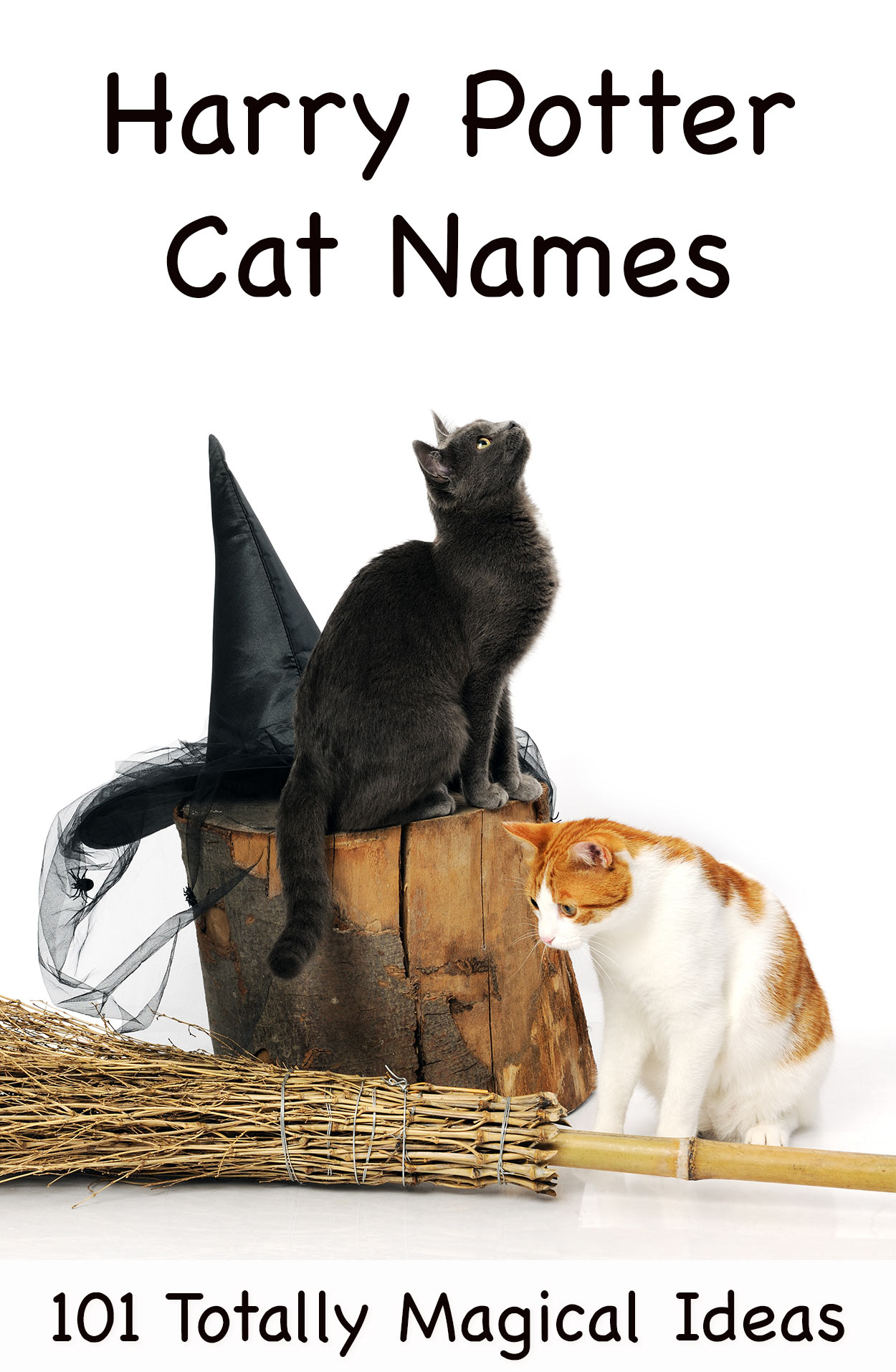 We've been in love with Harry's universe since 2001, so I'm pretty sure we can be confident that it's not falling out of favor any time soon.
From the names of your favorite characters, to words that reflect the amazing wizarding world, there are tons of ways we can show our love for the Harry Potter series and to our cat at the same time. Let's take a look at some pet monikers based on Harry Potter characters' names, to start us off.
Harry Potter Female Cat Names
The women of Harry Potter are an inspiring bunch. From the nastiest of the Slytherin baddies (Millicent Bulstrode, anyone?) to the bravest of Gryffindor.
Remember, you don't have to be totally on the nose with these.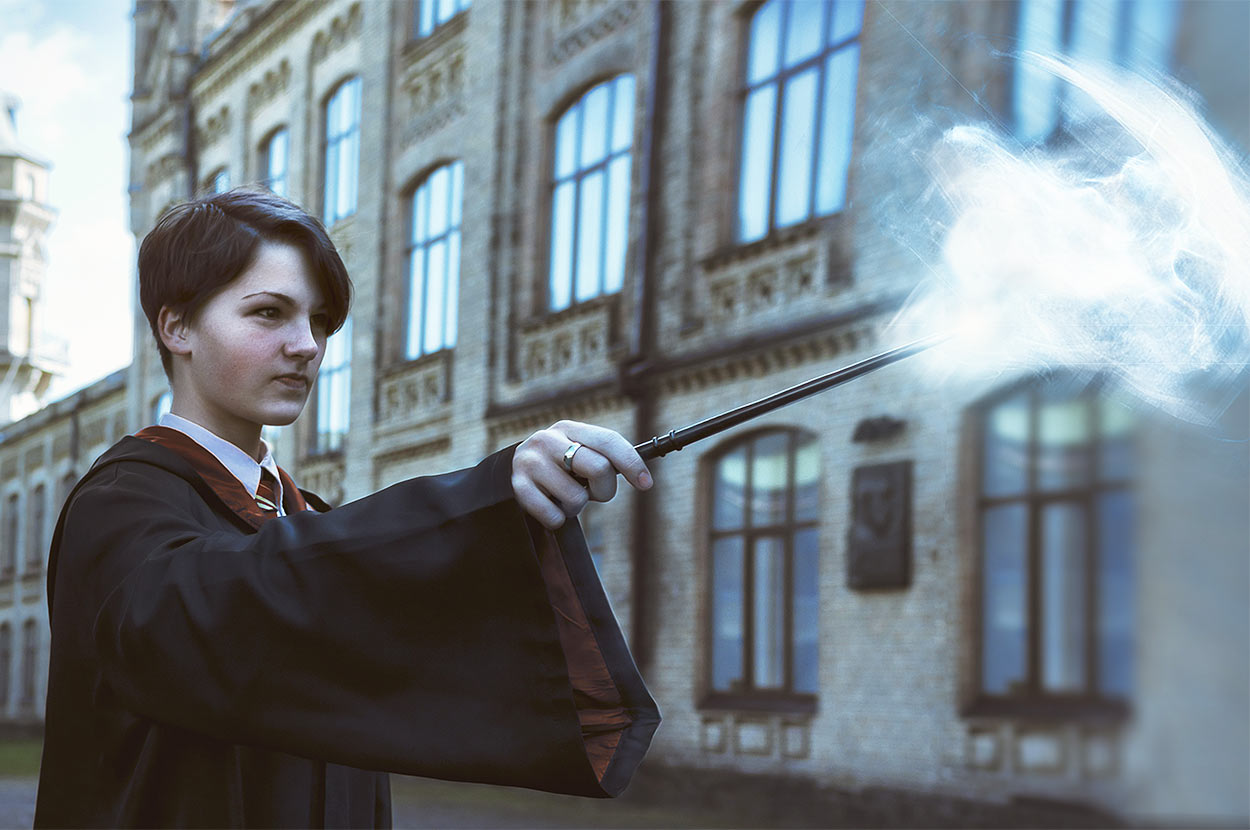 They can be obvious Harry Potter cat names, but they can also be more subtle nods in the direction of your favorite series.
Alicia
Angelina
Arabella
Augusta
Bellatrix
Charity
Cho
Dolores
Fleur
Gabrielle
Ginny
Hannah
Helena
Helga
Katie
Lavender
Lily
Luna
Millicent
Minerva
Molly
Narcissa
Padma
Parvati
Penelope
Poppy
Rita
Romilda
Rose
Rowena
Sybill
Tonks
Ms. Norris
Harry Potter Male Cat Names
By choosing a classic Harry Potter cat name for your kitten, you are showing off your favorite series and giving your kitty a cool name.
But just like with the girls names mentioned above, you can also nod in that direction without being totally over the top.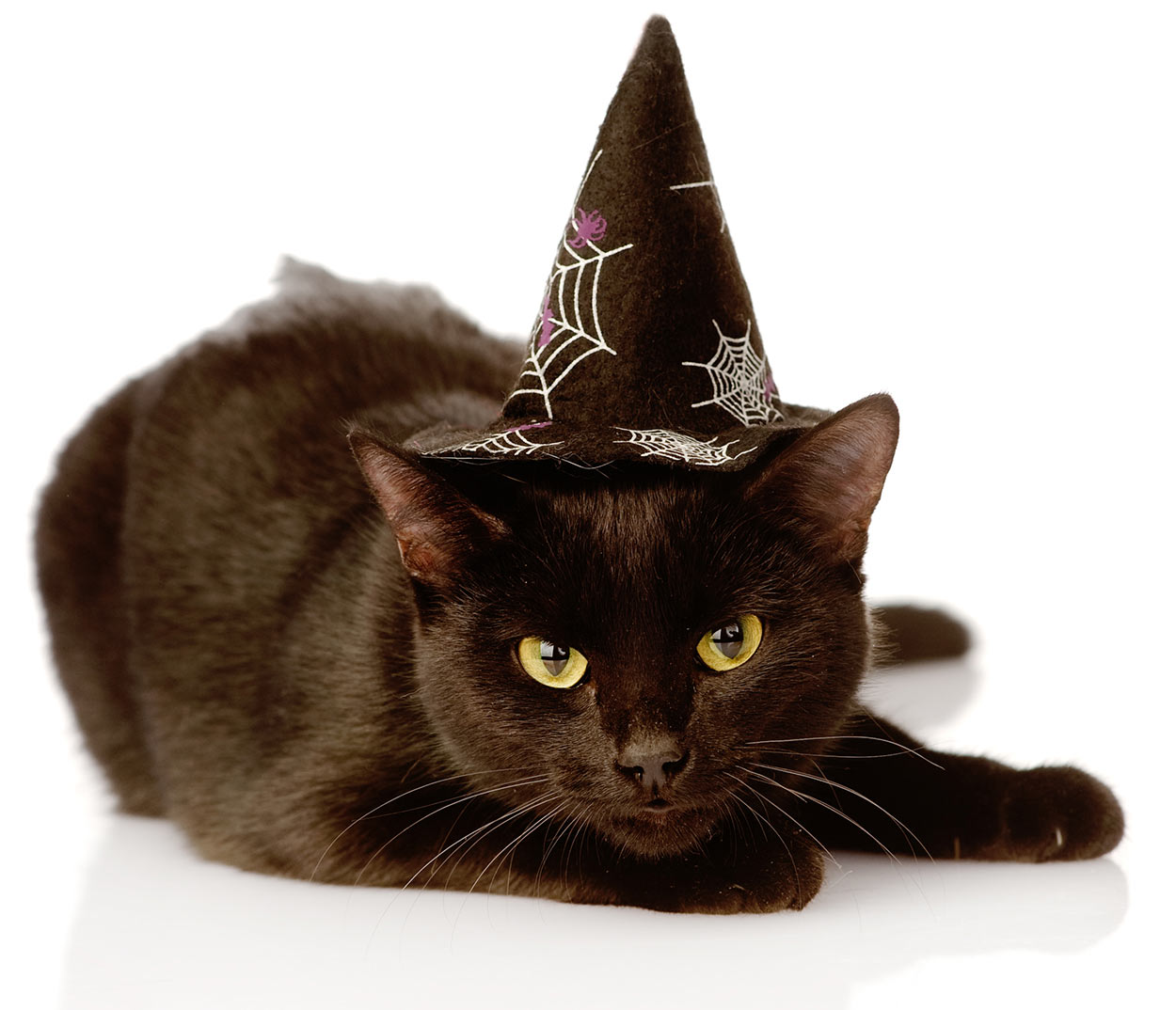 "Bill" could be a sweet cat name on its own. You can keep your knowledge of its origins as a fun secret, if you prefer.
However, it you want to shout your fandom from the rooftops, you can't go wrong with "Hagrid"!
Albus
Arthur
Barty
Bill
Cedric
Charlie
Colin
Dawlish
Dean
Dennis
Draco
Dudley
Filch
Florean
Fred
George
Godric
Goyle
Greyback
Rubeus
Hagrid
Harry
James
Lee
Ludo
Remus
Lupin
Oliver
Neville
Reubus
Ron
Sirius
Viktor
Harry Potter Characters' Cat Names
Of course, with all these male and female cat names based on Harry Potter characters, we shouldn't overlook the naming possibility of the surnames.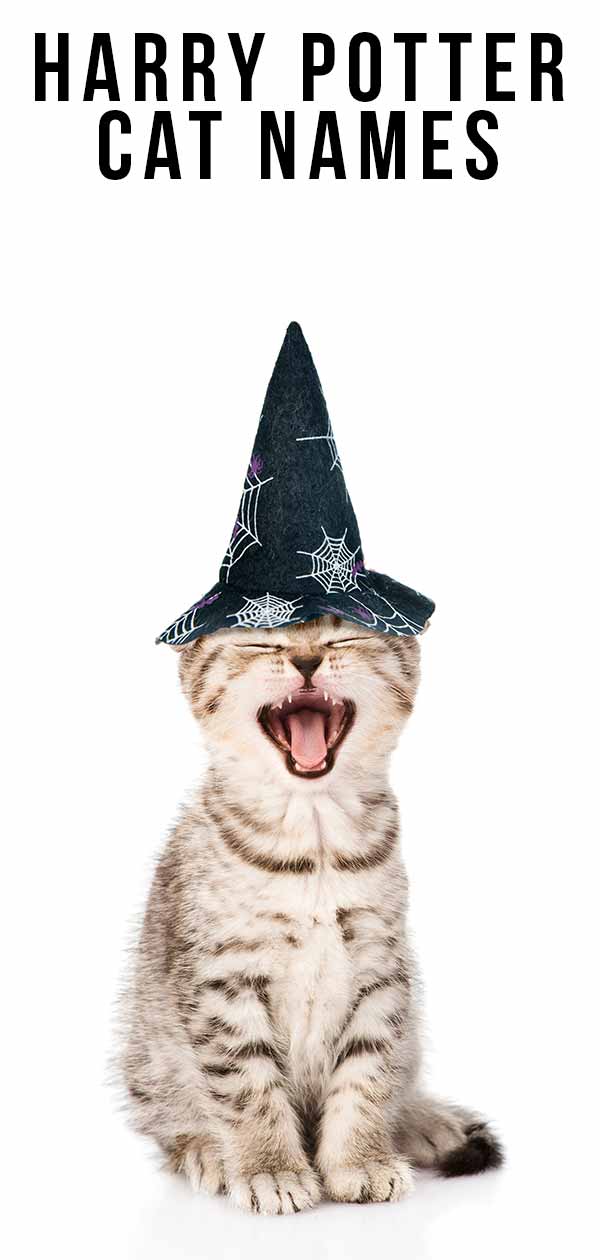 After all, using just the last name of a character is very traditional in British literature!
Potter
Trelawney
Skeeter
Pomfrey
Malfoy
Dumbledore
Lovegood
Delacour
Umbridge
Lestrange
Spinnet
Longbottom
Figg
Burbage
Bagman
Gryffindor
Fortescue
Creevey
Crouch
Diggory
There are obviously a few famous names missing from these lists.
I've omitted them either because their names don't gel as well with the kitty world, or because the characters were so unpleasant I doubted anyone would want to inflict those sort of Harry Potter cat names on their tiny new pet!
Do correct me if I'm wrong. And leave your additional ideas in the comments section for us to check out!
In the meantime, let's look at some more Harry Potter cat names from other parts of the wizarding world.
Harry Potter Creatures Cat Names
The level of detail in this magical universe is almost unrivaled.
This is true in more than just in terms of the range and depth of the characters. It also includes the mysterious creatures that accompany them.
I've taken the liberty of include a few from Fantastic Beasts and Where to Find Them as well!
Let's face it, some of them would make rather unique cat names. But who doesn't love an unusual name?
Some of them have been abbreviated to make slightly more kittified options!
See what you think of this suitably bizarre collection. Will one of them inspire your new kitten's name?
Basilisk
Bicorn
Centaur
Chimaera
Doxy
Dragon
Fairy
Flitterby
Gnome
Grindylow
Imp
Kappa
Kelpie
Knarl
Kneazle
Mermaid
Moke
Mooncalf
Murtlap
Niffler
Nundu
Occamy
Pixie
Phoenix
Plimpy
Puffskein
Selma
Skrewt
Thestral
Troll
Magical Harry Potter Creature Cat Names
And of course, those magical creatures often have names!
From the slightly less magical but nevertheless unusual pets (Crookshanks!) to the totally unique (Scabbers!)
From centaurs to goblins, elves to owls, here are some magical creature names that would also sound great as Harry Potter cat names! Many of them are already based on Harry Potter pet names that exist in-universe.
Aragog (giant spider)
Bane (centaur)
Bogrod (goblin)
Crookshanks (cat)
Dobby (house elf)
Errol (owl)
Fang (Hagrid's dog)
Fawkes (phoenix)
Firenze (centaur)
Fluffy (three headed dog)
Grawp (giant)
Griphook (goblin)
Hedwig (owl)
Hokey (house elf)
Nagini (giant snake)
Pig (owl)
Ronan (centaur)
Scabbers (rat / human)
Trevor (toad)
Winky (house elf)
Harry Potter Universe Cat Names
As we mentioned before, and as everyone knows anyway, the Harry Potter universe is more than just the original books. It has been expanded to include a variety of forms, as well as spin-off series such as Fantastic Beasts And Where To Find Them.
Here we have compiled some of the best Harry Potter cat names based on the extended universe.
Newt
Lita
Nagini
Queenie
Porpentina
Gellert
Credence
Marmite
Barebone
Theseus
Vinda
Abernathy
Yusuf
Seraphina
Skender
Torquil
Laurena
Salazar
Murtlap
Billywig
Magical Harry Potter Cat Names
As you well know, the wizarding world is one seriously magical place.
So we'd be remiss if we didn't include some magical Harry Potter cat names.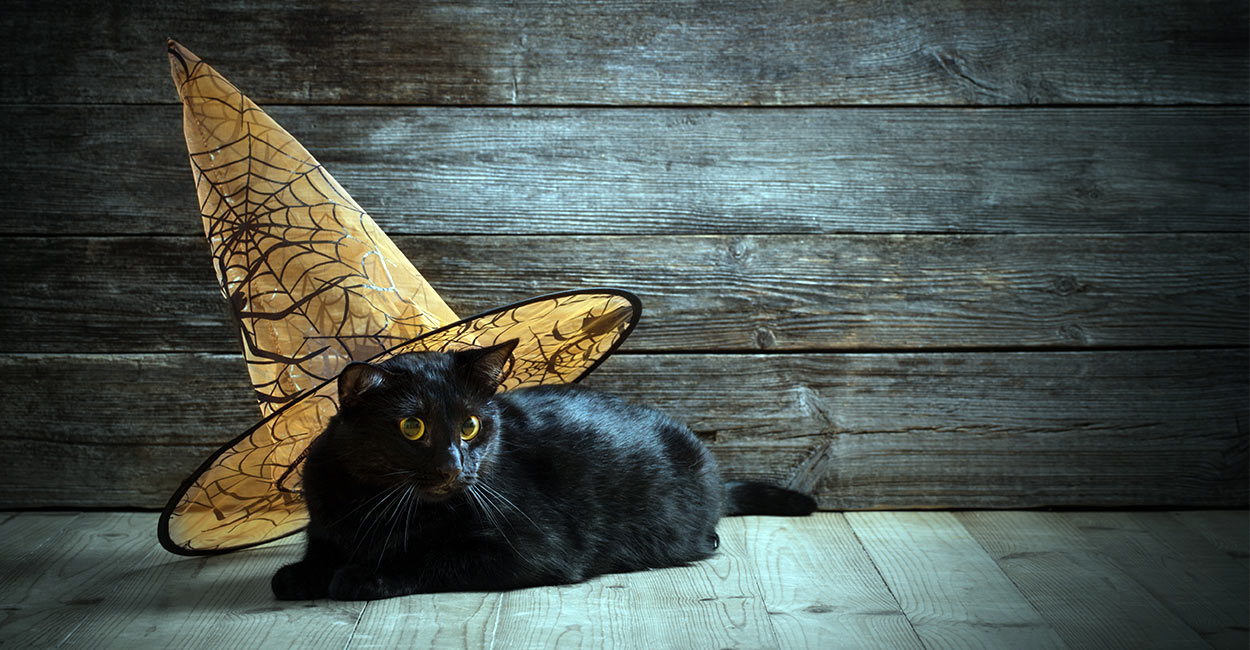 These names are inspired by magic in general, and would suit any kitty with an owner who is a fan of the mystical.
Astro
Bluff
Celesta
Charm
Conjure
Elfin
Enchanter
Enigma
Glamour
Hoax
Hocus
Hypno
Magician
Marvel
Mystic
Mystique
Oracle
Phantom
Pocus
Rune
Ruse
Sorcery
Spectra
Spell
Spook
Trance
Trixie
Voodoo
Witch
Wizard
Harry Potter Inspired Cat Names
Sometimes you just don't want to take the easy path. Sure, it would be simple to name your cat after a Harry Potter character. But what if you want something completely unique, but which still sounds like your cat belongs to the Harry Potter universe?
It's at times like these that things like Harry Potter name generators come in handy.
There are a number of different name generators out there. Here are some of our favorite randomly generated combinations that really, truly sound like they're studying at Hogwarts.
Elmore Plums
Hebert Horn
Woods Mallow
Austen Inkwood
Gale Jackalope
Sam Beehive
Georgina Nightingale
Acacia Clockwork
Theodora Orchids
Jacob Medlar
Danica Doe
Sunnie Selket
Emilia Dovetail
Egbert Olive
Clyde Sow
Harry Potter Cat Names Summary
The Harry Potter world is a wide and varied one.
There are an amazing array of magical creatures, incredible people, and wonderfully weird words.
Any of them could inspire great Harry Potter cat names. Ones that are either a big Harry shaped sign over the cat door about how much you love the series, or a personal quiet nod to your favorite book.
What's your cat called? We'd love to hear your own ideas for cat names. Let us know in the comments below!
Make sure you also check out our article on funny cat quotes!
References And Further Reading