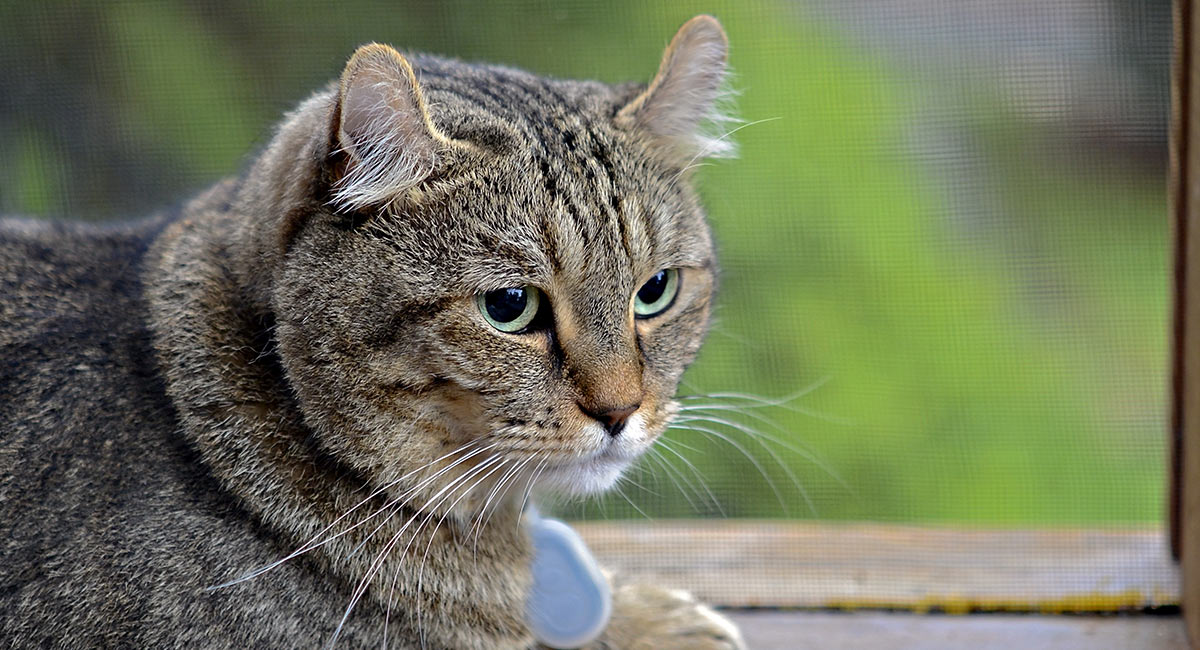 Highland Lynx cats are a shorthaired pedigree breed of cat that appear, to all intents and purposes, to be wildcats. But they are not, they're fully domesticated. With naturally shortened tails, curled-back ears and often extra toes, they're certainly quite unusual in appearance. And their looks actually make them extremely sought after as pets.
Contents
Highland Lynxes often (but not always) have curled ears. The tips of the ears bend back towards the skull and can either curl slightly or really quite tightly. When it comes to looking distinctive, few cat breeds can compete with the extraordinary Highland Lynx. Striking, unusual and powerfully built, there really is no ignoring this cat.
Why They Look So Wild
Fairly recently established as a breed, the Highland Lynx is a mixture between two hybrid breeds – the Jungle Curl and the Desert Lynx. Developed in the United States back in 1995, the idea behind the new pedigree was to introduce the distinctive curly ears of the Jungle Curl to the bobtailed wildcat look of the Desert Lynx.
Unusual Ears
There's no sense in tiptoeing around the subject… Even though Highland Lynx cats have unusually bobbed tails, it's the ears that everyone always notices first. Unusually small and rounded for a feline.
A certain level of care should be exercised when handling a Highland Lynx's ears, though. They're not overly delicate, but cartilage in the ear can be damaged if they are handled too roughly.
Polydactyl Paws
All examples of this breed have large paws and pronounced knuckles. But a few are 'polydactyl'. Most cats have 18 toes. With five each on their front paws and four on their back paws. Some breeds can be what's called 'polydactyl', where the cat has more toes than usual on each paw.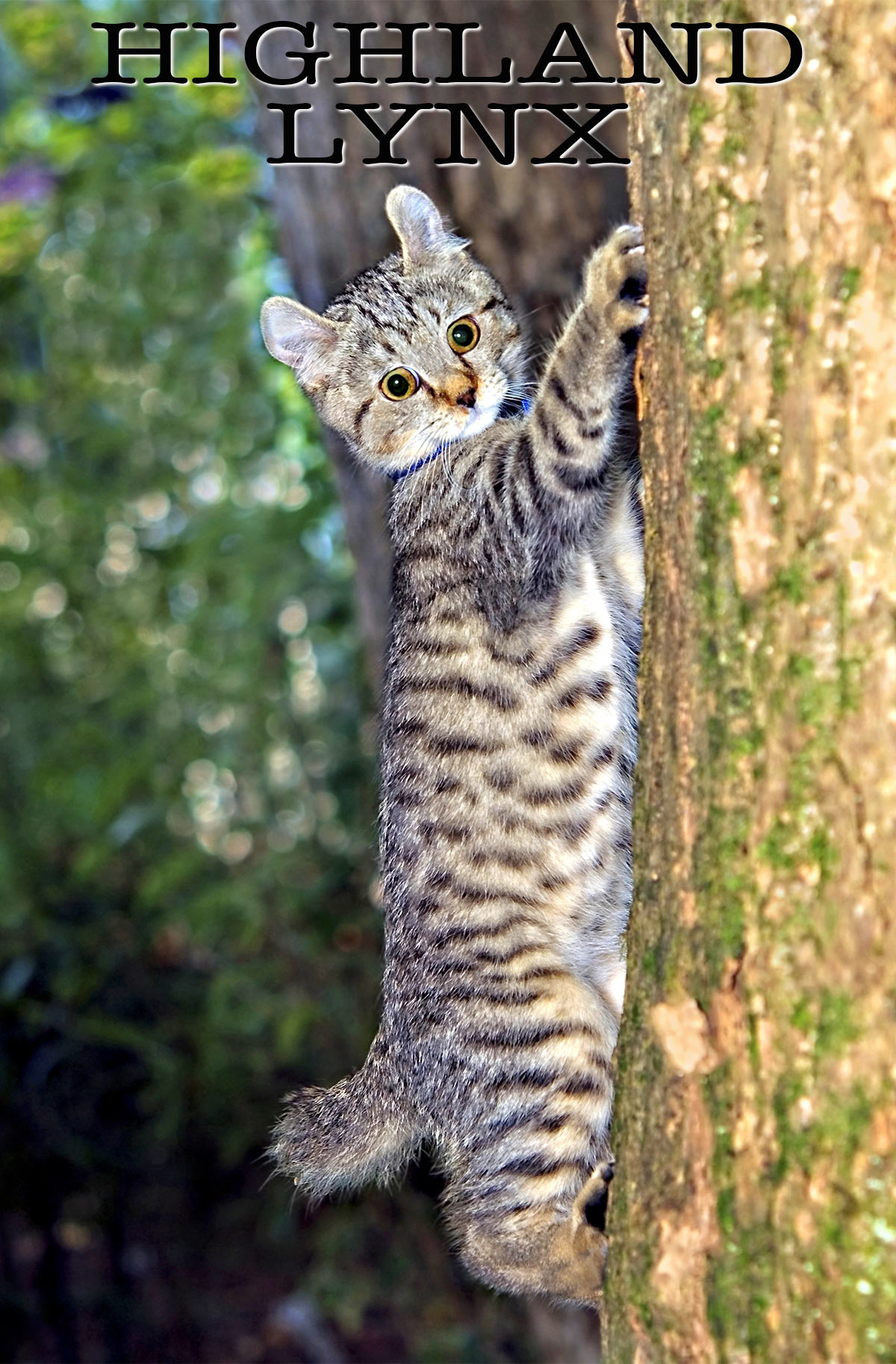 Highland Lynx Size and Weight
Highland Lynx full grown are impressive specimens. They are strong, muscular and solidly built. They are larger than your average housecat. Noticeably so, in fact.
You can expect a female to grow anywhere up to 14lbs. Males generally weigh in at between 15lbs and 20lbs. Some larger males can tip the scales at over 25lbs!
They have quite large heads, wide-set and angled eyes and well-developed muzzle areas and whisker pads. The nose of the Highland Lynx is slightly wider than most other cats and the 'nose leather' is prominent.
Highland Lynxes should also have quite strong chins which make them faces appear a fair bit longer than they are wide.
Coats and Colors
You can expect to find this breed in all sorts of colors. Many breeders and Highland Lynx fans prefer spotted tabby markings, though. They feel it accentuates the 'wildcat' look. Other colors you might find in the breed include: black, sorrel, cameo, sepia, fawn, chocolate, blue, cream, silver, mink, lilac, red and snow.
The breed can either be long or short haired. Shorter-haired Highland Lynxes will generally have soft but dense hair which is easy to groom for both the cat and the owner.
A longer-haired Lynx's coat generally grows up to about 2-2.5" long, with softer and longer hair around the cat's belly. Grooming wise, the Highland Lynx is very easily manageable. They can take care of the majority of the grooming themselves. But longer-haired cats may need a little help with some tangle teasing.
As with all breeds of cat, if you want to brush them, start early. The younger the kitten is when you start grooming them, the more comfortable they become with the process.
Is the Highland Lynx Hypoallergenic?
There is currently no absolutely confirmed information that Highland Lynx allergies are not an issue or that the breed is fully hypoallergenic.
Plenty of owners have claimed that their Highland Lynx does not cause allergic reactions, though. This is mostly anecdotal, but the breed does produce less dander than other cats. So the Highland Lynx can be considered quite low allergy.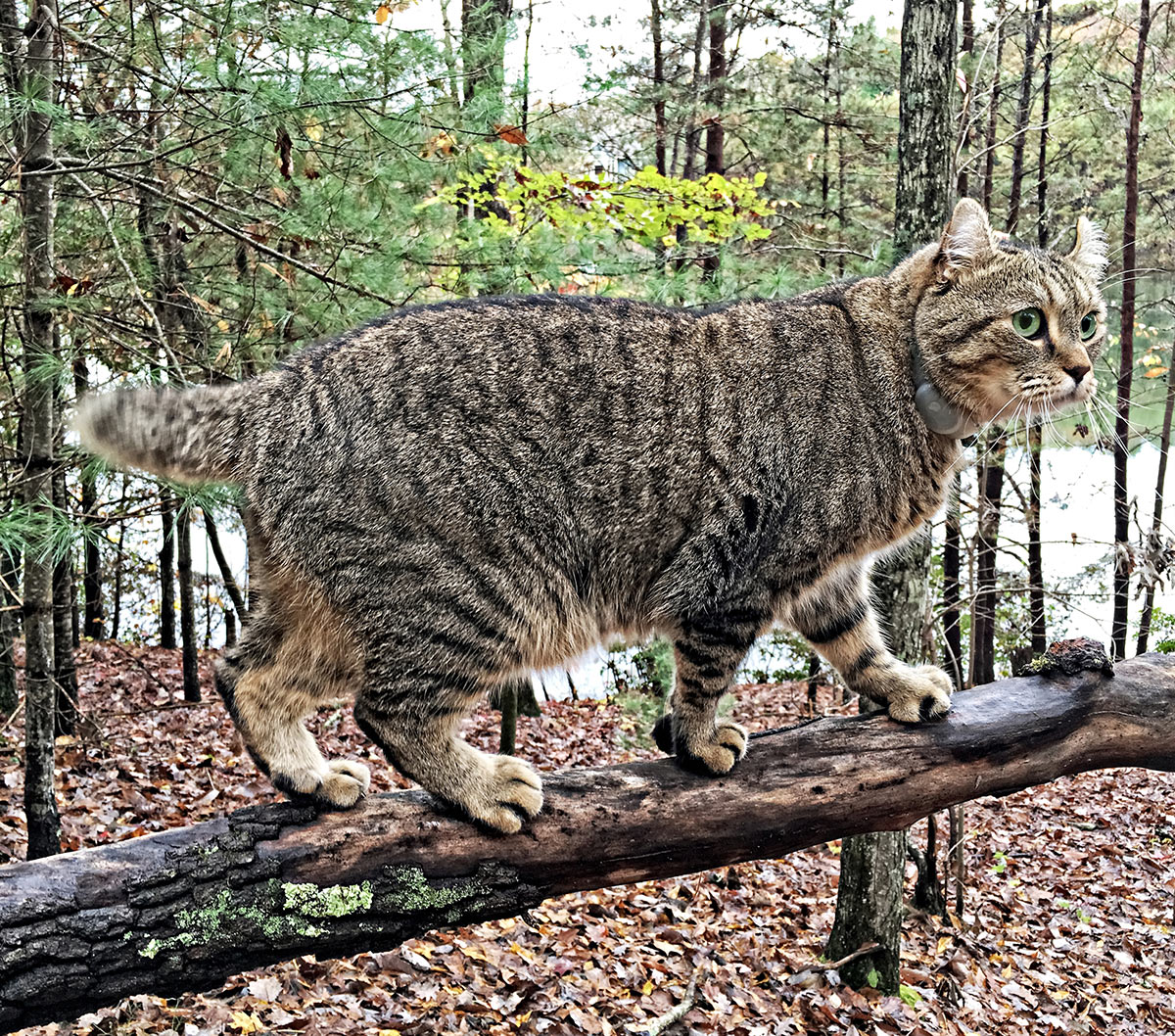 Do They Make Good Pets?
They may look like wild 'big cats', but don't be fooled. A Highland Lynx is quite far removed from its safari cousins. They are extremely friendly, playful and sociable. They're also very affectionate and many people liken their outgoing and attentive characters to that of dogs. As with dogs, however, they don't enjoy being left alone for extended periods of time.
If you find yourself out of the house a lot, you may wish to consider a more independent and less people-focused type of cat.
This breed is quite but not overly vocal. They're also active, fun and extremely fond of humans. They're very intelligent too and can quite easily be taught a wide varieties of tricks. And as they're smart and quick learners, they have no problems learning how to use litter boxes.
One quite unusual quirk of this breed is, unlike almost all other cats, they absolutely love water! Most felines will avoid getting wet at almost all costs, but not so with the Highland Lynx. They love nothing better than splashing around in the wet stuff. Some even enjoy swimming. Seriously.
How About Health?
Highland Lynxes have bobbed tails, which can be associated with spinal problems in some breeds like the Manx. However, in others like the American Bobtail this trait doesn't seem to cause many issues.
They also have tipped ears. This has the effect of altering their ears, which you could think might link to the cartilage problems suffered by Scottish Folds. However, at presence there is no evidence to support this, so that is hopefully not the case.
So far we can be confident and hope that they are generally in very fine physical condition. A healthy Highland Lynx can expect to live between 13 and 16 years.
Kittens and Breeders
Due to a recent boost in the breed's popularity, it's worth exercising caution when purchasing a Highland Lynx. As you would with any pedigree breed. Certain unscrupulous breeders will attempt to pass off cats that are not Highland Lynxes as such.
Prices for Highland Lynx kittens will vary depending on location. But as a general rule of thumb, you can expect to have to pay between $800 – $1,000 for a healthy kitten from a good breeder. You may well find cheaper Highland Lynxes, but there could well be a reason for the lower price.
Kittens are born with small but 'normal' ears. It takes up to a fortnight for the curling effect to happen. So don't panic if you have a litter and none are born with the trademark ear type!
Highland Lynx Cat Rescue
Because Highland Lynx cats are a 'designer' and pedigree cat, it is particularly unlikely that you'll find many of them in cat rescue centers.
Reputable and responsible breeders will often tell people purchasing kittens that in the event of the owner having to give up their cat, that he or she can be returned to them.
That said, if you're patient and eagle eyed, you may well find the odd Highland Lynx in a cat sanctuary. Just be prepared to look long and hard and potentially travel a fair distance.