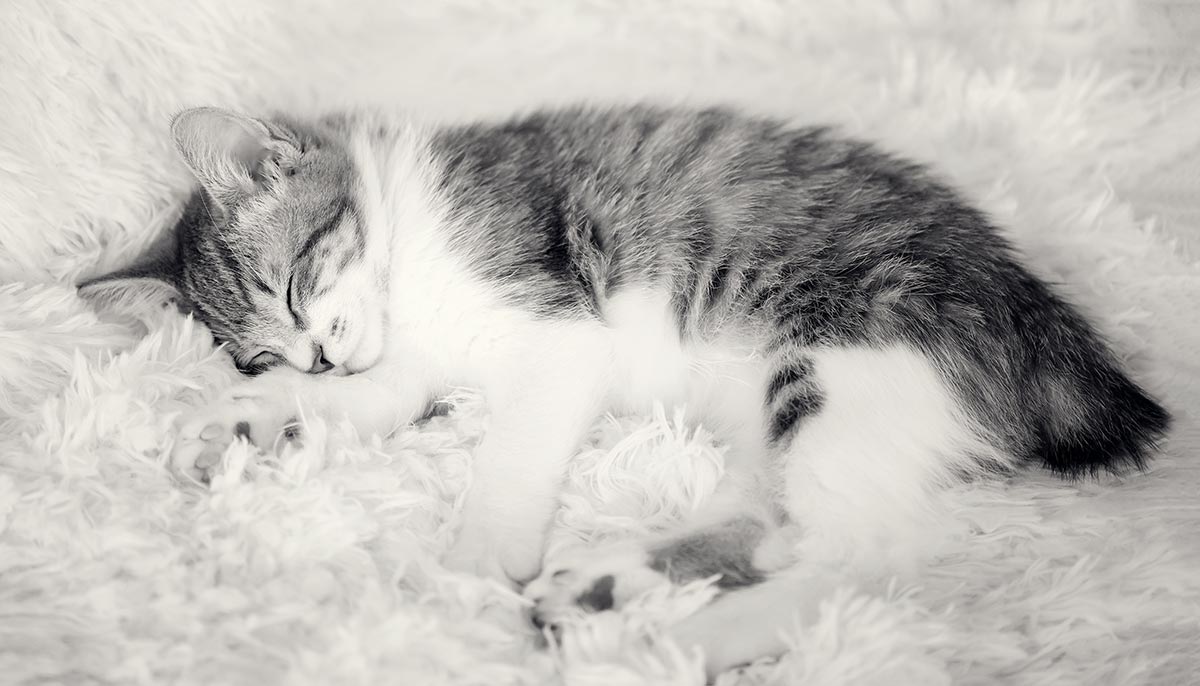 This article is all about Manx cats, and Manx syndrome. Read on to discover how having no tail affects a cat and the origins of the fascinating tailless cat from the Isle of Man
If you already have a Manx cat, or you're thinking about getting a Manx kitten and interested Manx cat breed health problems, then this article contains important information for you.
What makes a Manx cat?
Let's begin with a brief introduction to Manx cats.
It's a well known piece of trivia that Manx cats don't have tails, but why don't they have tails?
And is Manx an adjective which can be applied to any breed of cat, or are Manx cats a pedigree in their own right?
And if they are, can Manx cats ever have tails? Let's find out.
The origins of Manx cats
The Manx cat is somewhat of a curiosity.
Being "the cat without a tail", means that most people have heard of them, even if they're not generally all that into cats.
Manx cats are indeed a pedigree in their own right, and they have been for quite a long time.
They originate from the tiny Isle of Man in the Irish Sea, and they have been recognized at shows since the early 19th century.
Why don't Manx cats have tails?
The lack of a tail is all down to genetics.
Manx cats carry a unique gene – known as the Manx gene, or just the M gene – which prevents the vertebrae in the tail (coccygeal vertebrae) forming.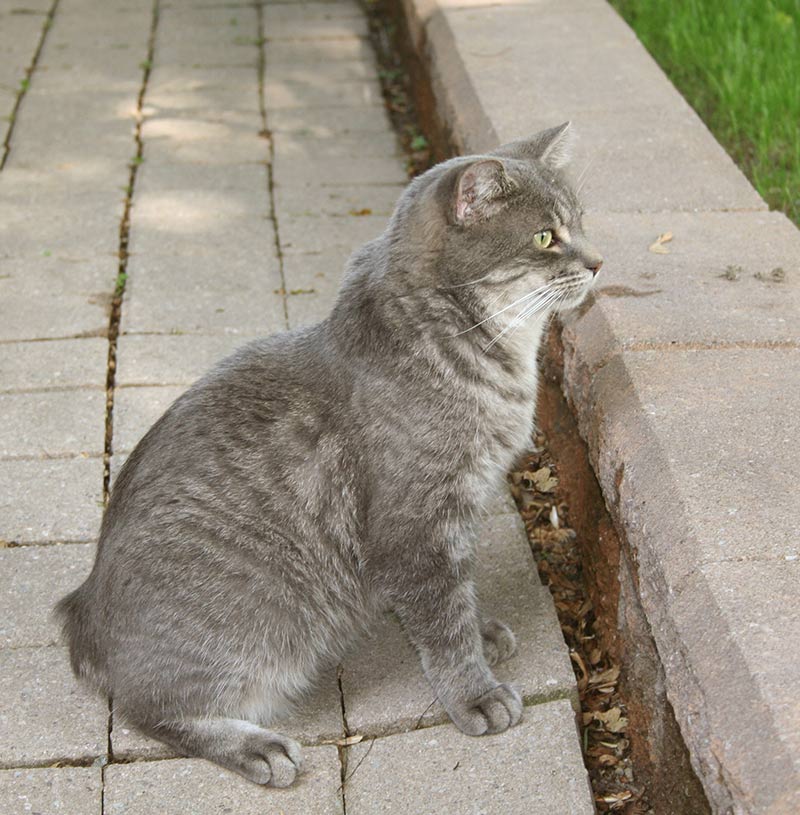 Cats, like all animals, inherit their genes in pairs. For every physical attribute they have, they receive one gene from mom, and another gene from dad.
How those genes interact determines whether a kitten takes after their mother or their father for that attribute.
The M gene is a dominant gene – that means if a kitten receives one copy from mom or dad, they will be born missing some or all of their ccocygeal vertebrae.
However, it is also a lethal gene – if a kitten inherits two copies (one from from mom and one from dad) it will die in early pregnancy and be reabsorbed by the mother.
So, we know that all Manx cats must be carrying one copy of the M gene.
Are all Manx cats born without tails?
Not all Manx cats are born without tails.
A typical cat of any other breed has around 19-21 coccygeal vertebrae, to make a full length tail.
Some Manx cats have none: Manx cats lacking any tail bones are known as rumpies. In fact their tail is so conspicuously absent, they have a slight dimple where their tail would begin.
Rumpy risers have up to seven coccygeal vertebrae, which are fused and only moved up and down.
Stumpies on the other hand have a small number of coccygeal vertebrae which can move in any direction.
There doesn't seem to be any hard and fast rule about how many coccygeal vertebrae make a stumpy, but the Universities Federation for Animal Welfare in the United Kingdom puts it at two to fourteen. Stumpy tails may also appear to be kinked.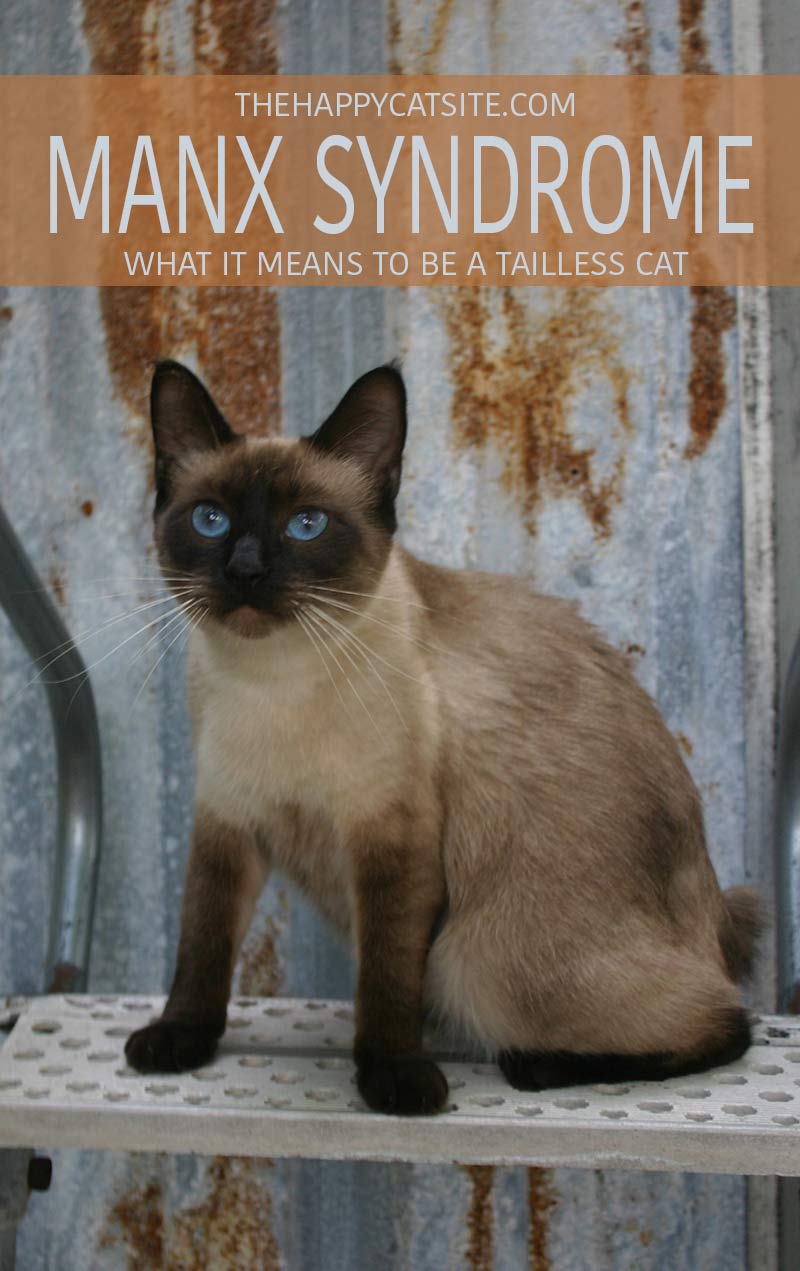 Longies are Manx cats with more than around fourteen coccygeal vertebrae. In fact, they can carry the M gene but still have a complete tail.
How is that possible?
The variation in Manx tail length is caused by other (presently unidentified) genes, which modulate how strongly the M mutation is expressed.
Identifying these other genes is an ongoing objective for researchers – more on this later!
Manx cat breed health problems
We've looked at the different kinds of tails Manx cats can have, and how they're caused, but what's the connection with Manx cat health problems?
In 1972, Hyram Kitchen, then dean of the veterinary college at Tenessee University wrote:
"It must be remembered that the unique appearance of the Manx actually constitutes the relatively normal end of a spectrum of genetically controlled characteristics that include serious and potentially lethal abnormalities"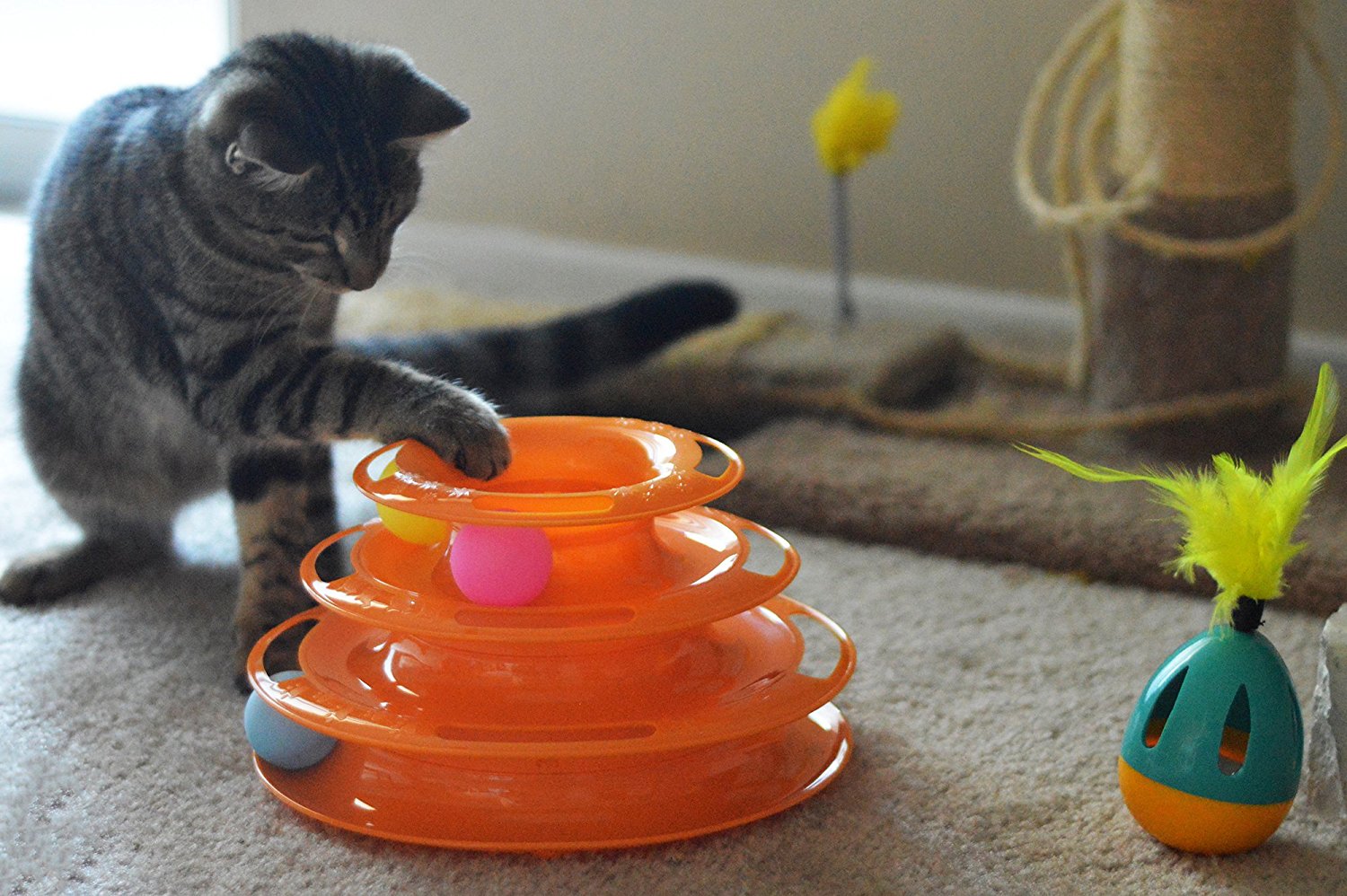 He meant that when a cat inherits the M gene, the difference we see outwardly is just to the appearance of their tail. But it can also cause profound change to the vertebrae and spinal cord inside their body too.
These are the problems known as Manx cat syndrome.
What is Manx syndrome?
Manx syndrome occurs when the M gene is expressed so powerfully that it affects not just the coccygeal vertebrae but also vertebrae further up the spine.
This, in turn, causes damage to the central nervous system.
Manx syndrome isn't one particular ailment with it's own characteristic list of symptoms; rather, it describes a group of disabilities and health problems caused by having a Manx cat body shape.
So for example:
One of the health problems associated with Manx syndrome is spina bifida.
All breeds of cat can get spina bifida, but when a Manx cat has spina bifida we could also describe them as having Manx syndrome.
What causes Manx syndrome?
Manx syndrome is caused by the M gene damaging the vertebrae inside a cat's body.
Damage can include:
abnormal formation of the vertebrae
abnormal formation of the membranes which enclose the spinal cord (the meninges)
cavities or structural mistakes in the development of the spinal cord.
The most common damage is a form of spina bifida:
In a normal, healthy spine, the spinal cord is cocooned in protective membranes called the meninges, which run through the centre of each vertebrae.
This keeps the delicate bundles of nerves inside the spinal cord safe.
But the M gene causes gaps or holes to appear in the vertebrae, and if they are big enough, the menginges will swell out of them and form a fluid-filled bulge outside of the spine called a meningocele.
Manx cats can develop a range of clinical signs when this kind of damage occurs.
Cats with Manx syndrome
Now we've gotten to grips with what causes Manx syndrome, let's look at the life of a cat with Manx syndrome.
We'll look at symptoms, diagnosis, and treatment.
Manx syndrome symptoms
There are several unpleasant signs that a Manx cat has developed problems with their central nervous system as a result of spinal damage caused by the M gene.
These are:
urinary and fecal incontinence – this in turn can lead to skin irritation and infections around the bottom
constipation – prolonged constipation can also cause the colon to become distended, which permanently compromises it's function
partial paralysis or weakness of the hind limbs
back legs which hop along rather than walk correctly
plantigrade stance (standing with too much of the hind leg resting on the ground)
These symptoms occur because the M gene has forced the spinal cord to end sooner and more and abruptly than it should have at the base of the spine.
When this happens, the nerves which normally leave the spinal cord at the base of the spine and control the colon, bladder, hind legs and perineal region don't develop properly either.
Other less common reported symptoms include rectal prolapse, and bowel and reproductive systems which have developed abnormally and become fused together.
In stumpy Manx cats, the remaining coccygeal vertebrae are also prone to painful arthritis.
How is Manx syndrome diagnosed
When a Manx cat arrives at the vet with any of the symptoms above, the vet will take a full medical history to rule out other ailments first.
Vets can diagnose some spinal abnormalities by physical examination alone but they may wish to confirm the diagnosis by x-ray or MRI.
Manx syndrome treatment
Because Manx syndrome can present itself in so many different ways, there isn't a one size fits all treatment.
Meningoceles caused by spina bifida may heal of their own accord, although the cat might continue to experience symptoms of partial paralysis or incontinence.
In some cases, a vet might recommend surgery to alleviate the symptoms of Manx syndrome.
For stumpy cats with arthritis in their remaining coccygeal vertebrae, a vet might advise docking the rest of the tail if it causes discomfort.
Sadly, for many cats with severe Manx syndrome, the kindest option is euthanasia.
Do all Manx cats have Manx syndrome?
Time for some good news: not all Manx cats have Manx syndrome.
When a team at Ontario Veterinary College conducted a breeding experiment with Manx cats in 1979, they ended up with nine rumpy cats, three rumpy risers, fourteen stumpies and eighteen longy Manxes.
Of the rumpies, all but one were suffering some degree of Manx syndrome.
Two of the three rumpy risers had Manx syndrome.
But only one of the stumpies, and none of the longies had Manx syndrome.
So having some free-moving tail vertebrae protected almost all of the stumpy and longy cats from developing the spinal abnormalities which cause the symptoms of Manx syndrome.
Do Manx syndrome cats live as long as normal cats?
Unfortunately some Manx syndrome cats may not live as long as other cats.
Healthy Manx cats without Manx syndrome will usually live for twelve years or more.
However Manx syndrome kittens much more likely to die in the early days of life, and older kittens sometimes die later in their first year if the deformities in their spine prevent them from growing safely.
Can other tailless cats get Manx syndrome?
If you have (or are thinking of getting) another breed of tailless cat, for example the Japanese bobtail or American bobtail, don't worry.
These breeds get their distinctive short tails from a different genetic mutation, which is not associated with the health risks of the Manx mutation.
The future of Manx syndrome in cats
Manx cats occupy an unusual spot between modern day designer pets and longstanding heritage breeds.
Many commentators have pointed out that if the Manx mutation arose today, most breeders would refuse to propagate it on ethical grounds, given what we now know about Manx cat breed health problems and the ways cats use their tails for communication and balance.
As eminent Australian vet Richard Malik write in an editorial piece for the Journal of Feline Medicine and Surgery: "Why would you deliberately breed a cat that doesn't have a tail – a structure so elegant and functional, and so 'catty'?"
But as it stands, the modern breed standard for Manx cats enjoys a lot of protection because it is long-established and traditional.
However, using up to date understanding of how the M gene is inherited, responsible breeders are now planning matings carefully to minimize the risk of Manx syndrome in the kittens they produce.
And back on the Isle of Man, from where the Manx cat first appeared, the Manx Cat Genome Project has been at work for more than a decade.
One of their objectives is to identify the other genes which modulate whether Manx cats become rumpies, rumpy risers, stumpies or longies, so that more sophisticated screening can be developed to protect future kittens.
Hopefully, the future of the Manx cat will keep getting brighter and brighter.
Do you have a Manx cat at home?
What kind of tail do they have, and have they experienced any health problems associated with Manx syndrome?
Or have you ever bred a Manx cat and been surprised by the variation in her kittens' tails?
Tell us about your Manx cat, or join the debate about deliberately breeding for taillessness using the comments section below.
"Today's article is by Sarah Holloway. Sarah holds a bachelors degree in Zoology and has a special interest in animal behavior and communication"
References
DeForest, M. E. and Basrur, P. K., "Malformations and the Manx Syndrome in Cats", The Canadian Veterinary Journal, 1979.
Godfrey, R. and Godfrey, D., "Genetic Welfare Problems of Companion Animals: Manx Syndrome", Universities Federation for Animal Welfare, 2011.
Kitchen, H., et al, "Animal model for human disease. Spina bifida, sacral dysgenesis and myelocele. Animal model: Manx cats", The American Journal of Pathology, 1972.
Malik, R. et al, "Brachycephalia – a bastardisation of what makes cats special", Journal of Feline Medicine and Surgery, 2009.
Manx Cat Genome Project, www.manxcatgenome.com.