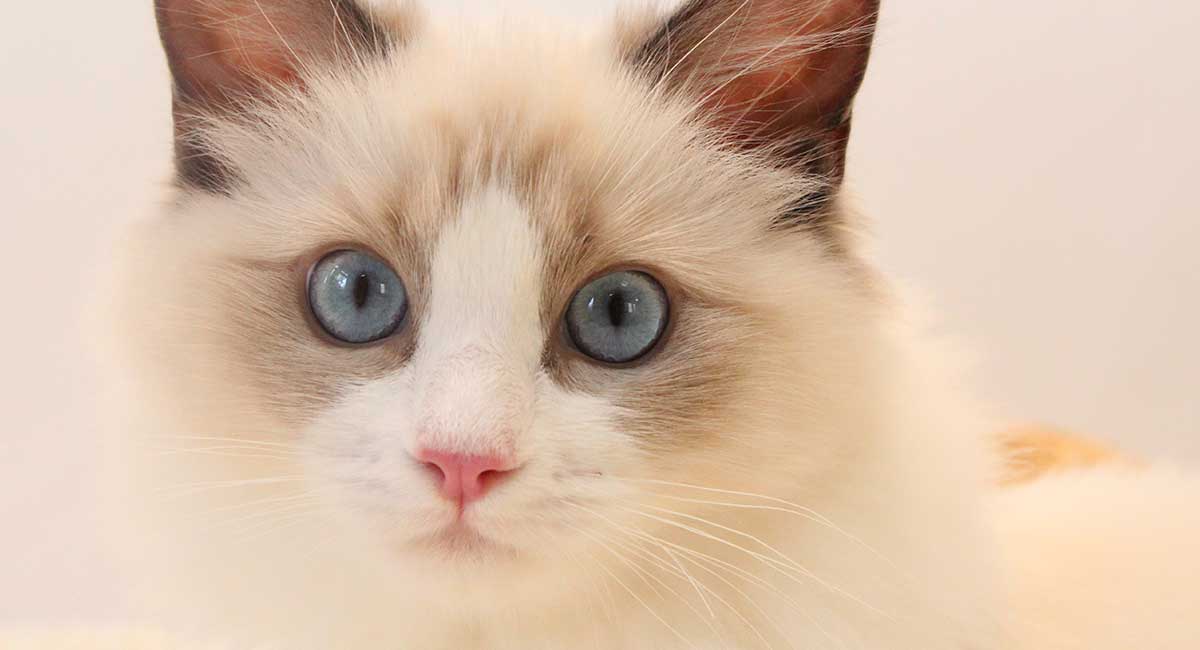 Your Ragdoll cat has an affectionate, docile and sweet-natured temperament. And it's no surprise, given the name Ragdoll cat is derived from their tendency to flop over in a relaxed manner when picked up. They are masters of relaxation and love to spend time curled up in your bed if not in your arms. However, your Ragdoll's sociable personality and intelligence also make them even to train, often coming when they are called. This breed are usually good with kids and even get along with most other pets. Their medium length coat sheds less than some other breeds, and they are relatively healthy for a pedigree cat.
Contents
Docile And Loving Temperament
Despite a typically loving temperament, your Ragdoll cat is also capable of being independent. As a breed they aren't overly demanding. Their calm and easy-going natures make them excellent pets.
These cats do have a playful side, especially as kittens. But even their play is gentle, as they don't tend to extend their claws. They are intelligent cats, who have been clicker trained to perform tricks using positive reinforcement training. Some will even happily have a game of fetch with you.
Are They Family Friendly?
Your Ragdoll cat is likely to be so sociable that hey are even friendly with other cats. As a result, they are sought after pets due to their notorious love of children and other animals.
Although anecdotally, they are exceptionally tolerant of children's play, even to the point of allowing themselves to be dressed up or pushed around in buggies, remember that every cat has its limits. Young children's interactions with even the nicest cat should be monitored, for both of their sakes.

Can Ragdoll Cats Go Outside?
Some people believe that cats should be able to employ their natural instincts to prowl and hunt outside. Access to the outdoors gives cats better opportunities for physical exercise and can help prevent boredom. The argument against allowing your Ragdoll cat outside stems from the observation that these social and loving cats tend to be too trusting. Their gentle and affectionate temperament doesn't arm them with the necessary feline outdoor skills.
They are not territorial and do not usually defend themselves against other cats. This puts your Ragdoll at even more risk of exposure to disease and parasites. Their high resale value and their beautiful coat also make them prime targets for theft if left to wander out on their own.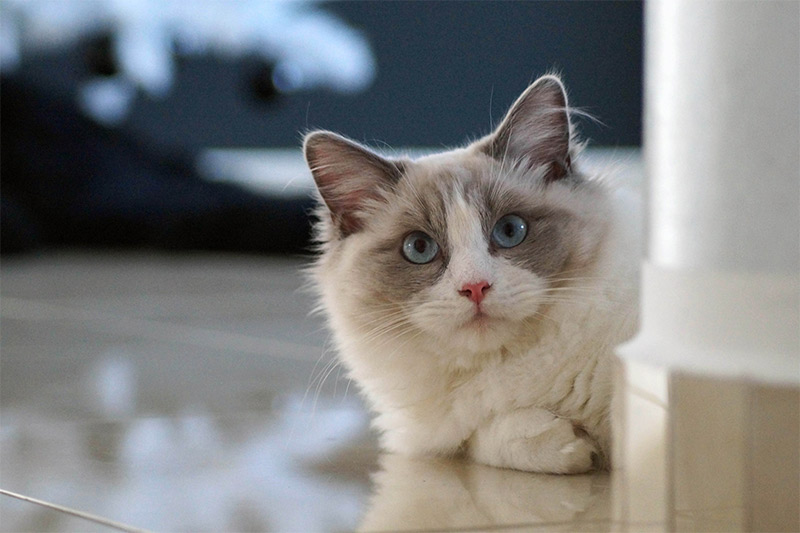 Size And Weight
Ragdoll cats are one of the largest domestic breeds of cat. Their size is a notable feature of these beautiful animals. They are big, powerfully built, and heavy, cats, with the largest Ragdoll cat, perhaps weighing up to 25 pounds.
Your Ragdoll cat weighs anywhere from 10 to 20 pounds by the time they fully mature at around four years old. The females are usually at the lighter end of the spectrum ranging from 10 to 15 pounds, and the males tend to be on the heavier end weighing from 15 to 20 pounds.
Colors And Coats
Your Ragdoll kittens will be born white, with the first signs of their patterns emerging around ten days old. Don't go picking a kitten on the basis of their color, because you won't see their true adult shades until they are at least two years old!
When fully grown, Ragdoll cat coats come in a variety of distinctive colors and patterns. These cats originally came in four colors: seal, chocolate, blue, and lilac. Today their coloring has expanded to also include red and cream. In addition they also come in different pointed patterns including colorpoint, mitted, bicolor and van.
Their fur is silky and soft, made up of guard hairs that are often described as feeling like rabbit fur. The lack of an undercoat gives them a very fluffy appearance. They also have a distinctive ruff of fluff around their neck.
Ragdoll Cat Care
The beautiful Ragdoll coat requires a moderate level of upkeep. These fluffy kitties should be brushed from once to twice a week with a steel comb to remove tangles and any loose hair.
They are moderate shedders, mostly with a change of the seasons. However, due to their lack of an undercoat, they will spread less fur around your home than many other cat breeds.
You can help to care for your Ragdoll cat by paying attention to the cleanliness of their litter box. Removing the waste immediately after they have produced it will reduce the chances of it catching in their coat.
Are Ragdoll Cats Hypoallergenic?
Allergy free cats are sadly a thing of fantasy, with all breeds producing the allergens that some humans react to in their saliva and on their coats.
Potential Health Problems
Ragdoll cats tend to be quite healthy and have the potential for a long lifespan, but like most pedigree breeds they do have a genetic predisposition to some issues. Heart, kidney and urinary tract diseases are not uncommon. Cryptococcosis and Feline Infectious Peritonitis also need to be watched out for.
However, your Ragdoll cat has a good life expectancy and can live anywhere from 15 to 20 years. The odds of a long life are increased if you buy a kitten from health tested parents.
Ragdoll Cat Breeders
A reputable breeder should be happy to answer all of your questions and provide certificates for any genetic testing that has been done.
You are looking at spending anywhere from $600 to $1,800 for your Ragdoll kitten, depending on the state you are living in. It is also worth bearing in mind that if you are looking to buy a kitten with the breeding rights, you may have to pay twice this much money.
An adult Ragdoll available for sale will either be being sold by a showing enthusiast who is retiring it or due to a family's change in circumstances.