Great grey cat names come in as many forms as our gorgeous grey kitties. We've gathered over 250 names for grey cats all in one place. You can use these to create the purrr-fect shortlist for your beautiful grey kitty! We have also got some creative ideas for choosing a completely unique name for your grey kitten, depending on their pattern, personality or coat type!
Kittens come in lots of shades of grey. Whether you are brining home a blue, lilac or silver grey kitten, or adopting an adult grey cat, there are plenty of ways to get inspired. You can theme their name around synonyms for grey, or grey objects or even the weather! How about your favorite grey haired actor? The choices are endless, so we'll help you to narrow them down.
Choosing Grey Cat Names
Grey cats are often seen as being mysterious as well as beautiful! And each one is completely unique. In fact, one particularly great way to choose between all the options for grey cat names is to closely study your feline sidekick's unique coat color. Is she a stunning slate grey? Or perhaps a soothing blue gray? Is the shade of grey in her coat more on the light side, in the mid range or on the dark side? Is she silvery or maybe more dusky gray? Perhaps she even has a beautiful tabby pattern!
And what's the difference between gray cats and grey cats? These are simply two different spellings of the same word – both are perfectly valid when referring to your cat! Grey cat names can be funny, cute, and completely unique!'Gray' is a more common spelling in the US, but 'grey' is more common in the UK. Grey cat names can be funny, cute, and completely unique! We want to take all the stress out of choosing from the many possible names for a grey cat. Now, let's get started on the name ideas!
The 10 Best Names for Grey Cats
There are lots of creative ways to approach choosing gray kitty names. Here are 10 of our favorite ideas.
Anchovy
Ash
Bandit
Blue
Dusty
Pearl
Shadow
Smokey
Storm
Sylvia
Female Grey Cat Names
Girl names can be cute, feminine, and strong! Here are some fresh ideas for grey female cat names that you might not have considered yet.
Agatha
Artemis
Beatrice
Carmen
Cleo
Delilah
Edith
Elsa
Fran
Gemma
Hannah
Katherine
Lulu
Maggie
Ness
Opal
Raya
Ruth
Sadie
Susie
Tasmin
Talulah
Trudie
Ursula
Vee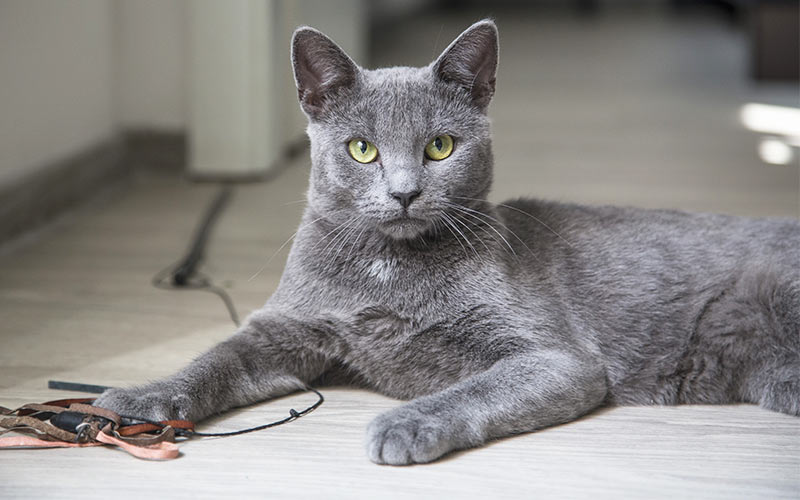 Male Grey Cat Names
Choosing great boy names for grey kittens and cats doesn't have to be a challenge! Take a look at this list of great names for grey cats to see if one pops out at you saying "Pick me! Pick me!"
Archie
Arty
Bruce
Christopher
Dennis
Drew
Ethan
Freddie
Gerry
Harvey
Hugo
Joe
Kylo
Lewis
Luke
Mason
Max
Nathaniel
Oscar
Ozzie
Patrick
Ryan
Samuel
Troy
Vince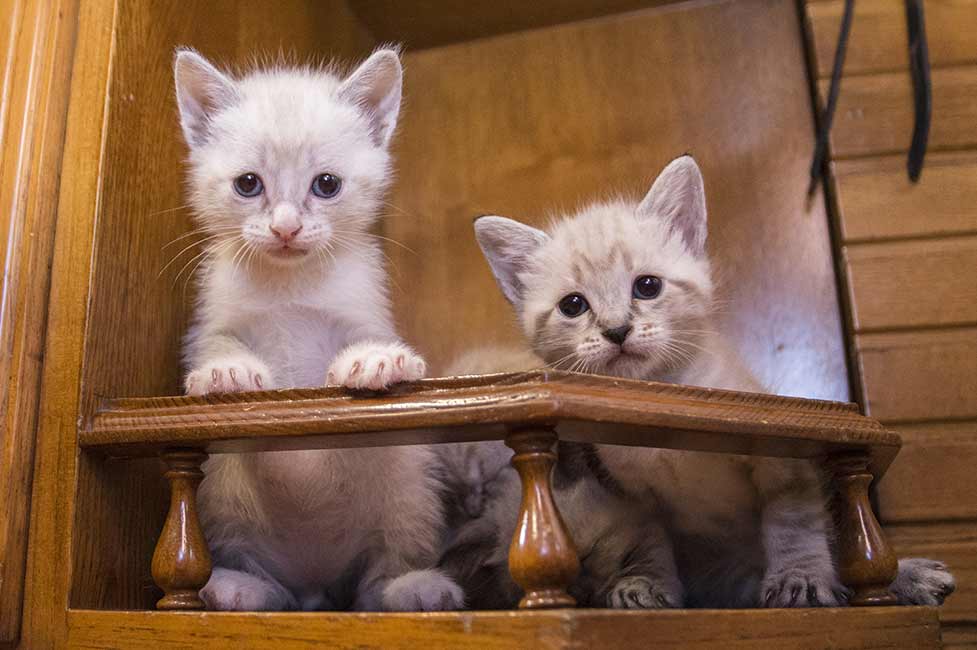 Grey Kitten Names
When you are picking out names for gray kittens, and your little one is still just a tiny ball of fluff, you may not yet have enough information about his personality, habits, preferences or cute quirks to pick a descriptive name on that basis alone. Here are some gender neutral names that might suit your kitten best.
Alex
Andie
Ash
Avery
Bailey
Billy
Blake
Brooke
Cameron
Casey
Charlie
Drew
Frankie
Georgie
Harley
Jackie
Jamie
Jesse
Jo/Joe
Jordan
Keegan
Kerry
Parker
Sam
Taylor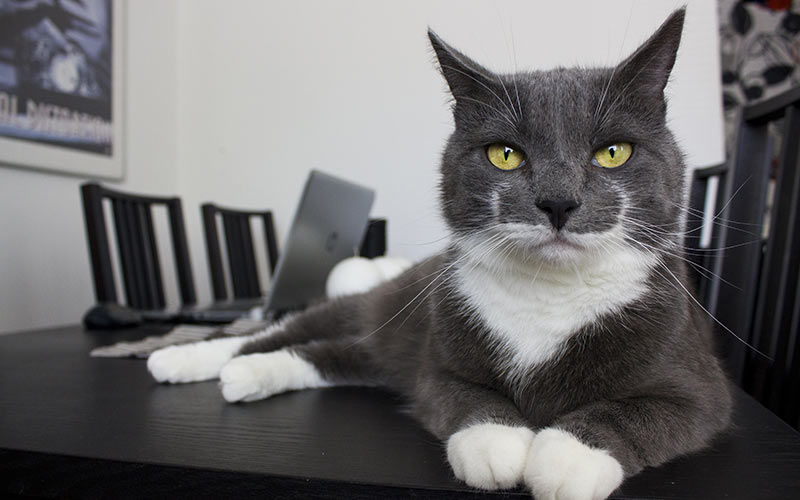 Cute Grey Cat Names
Feline fanciers may disagree on many things, but there is one thing all of us seem to universally agree about: cats are very cute! Here are some adorable ideas for boys and girls.
Angel
Beans
Buddy
Bunches
Cuddles
Cutiepie
Disco
Ember
Flower
Haribo
Hugs
Jupiter
Lady
Lullaby
Maple
Mercury
Misty
Noddy
Olive
Petal
Prince
Sage
Silverton
Sylvie
Tinsel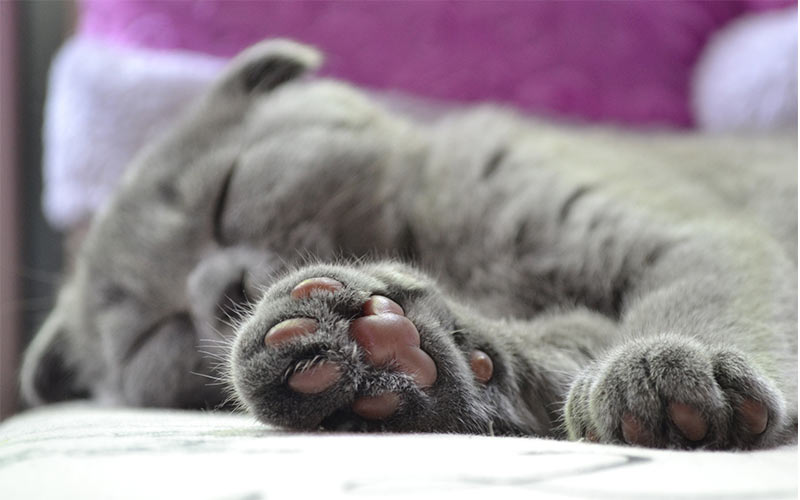 Cute Grey Kitten Names
And if cats are cute, kittens are even cuter! Which of these adorable grey kitten names is your favorite?
Barbie
Bubbles
Bunny
Buttercup
Chipmunk
Cookie
Cosmo
Daisy
Dimples
Duke
Elvis
Faith
Gumdrop
Jellybean
Marshmallow
Munchkin
Nibbles
Nugget
Picasso
Pickles
Romeo
Simba
Squiggle
Taffy
Waffles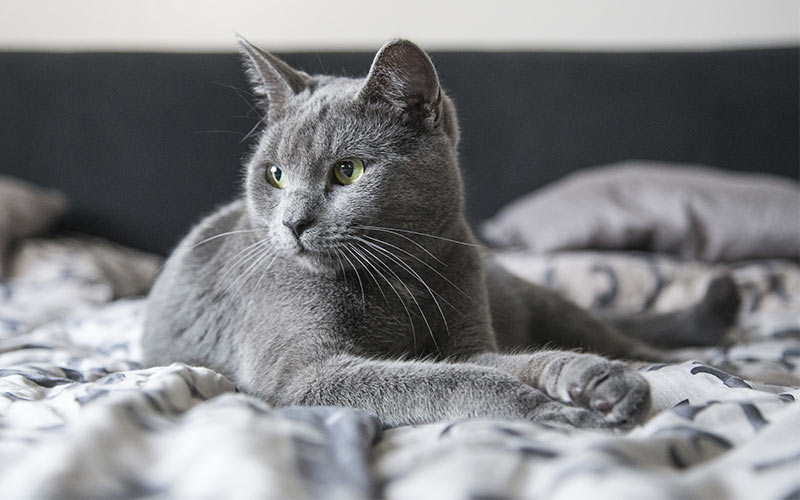 Good Names for Grey Cats
As you probably well know, even if your cat's predominant fur color is gray, often if you look closely you can see other, subtler colors mixed in. Here are some good names for grey cats that aren't just grey!
Artemis
Cami
Champagne
Checkers
Domino
Granite
Jewel
Karma
Lucky
Mystic
Oreo
Oyster
Panda
Patches
Prism
Quartz
Rainbow
Sardine
Shimmer
Smurf
Stardust
Storm
Wolf
Zebra
Ziggy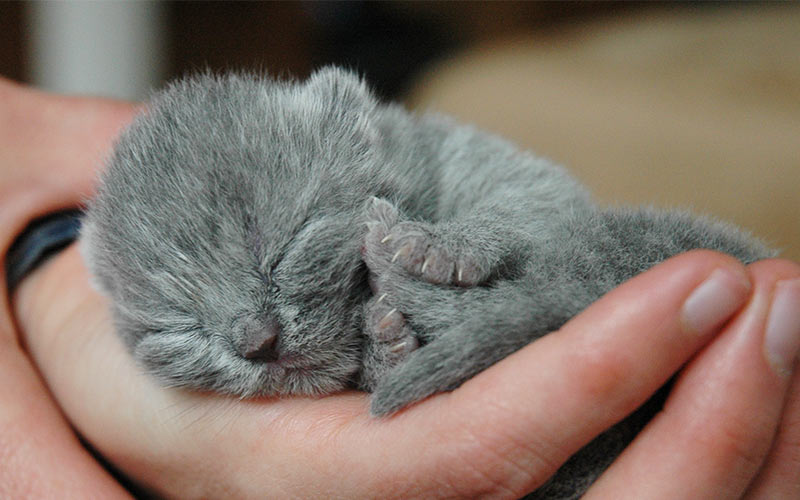 Grey Tabby Cat Names
The word "tabby" refers to a color pattern, not to a cat breed type. So, there are plenty of grey cats out there with tabby coats! Here are some ideas for them.
Amber
Anchor
Asteroid
Blackberry
Casper
Chai
Comet
Constellation
Galaxy
Ginger
Katniss
Marble
Mouse
Mushroom
Nebula
Obsidian
Pepper
Rusty
Slate
Smoke
Speckles
Supernova
Tawny
Titan
Tongs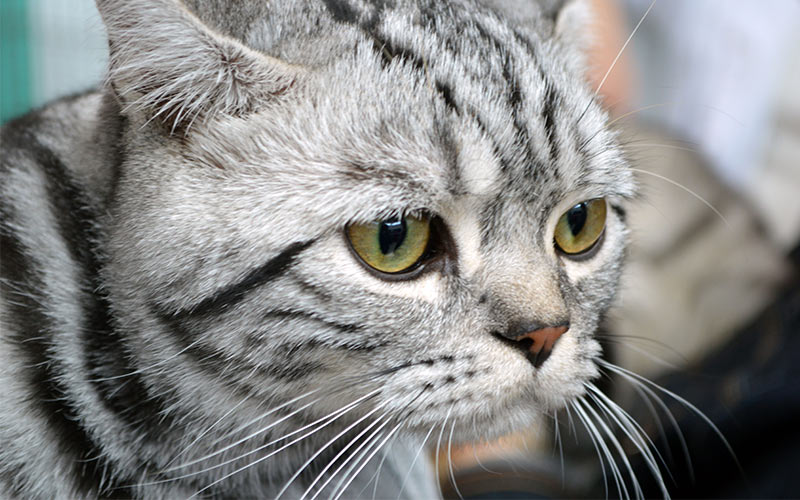 Famous Grey Cat Names
If you have gotten this far and still haven't found that one perfect name for your grey cat, maybe what you need is a little celebrity cat-spiration!
Comedian Ricky Gervais and his gray cat "Ollie"
Ed Sheeran and his gray kitten "Graham"
Rapper Macklemore and his tabby cat "Cairo"
Katy Perry with her gray cat "Kitty Purry"
Abraham Lincoln with his tabby cat "Tabby"
Amy Carter (daughter of President Jimmy Carter) and her Siamese cat "Misty Malarky Ying Yang"
CeeLo Green with his Persian cat "Purrfect"
Snoop Dogg with his two Siamese cats "Miles Davis" and "Frank Sinatra"
Rapper Kreayshawn with her kitties "Kitty" and "Choppa"
Eva Longoria with her grey (studio) cat "Nick"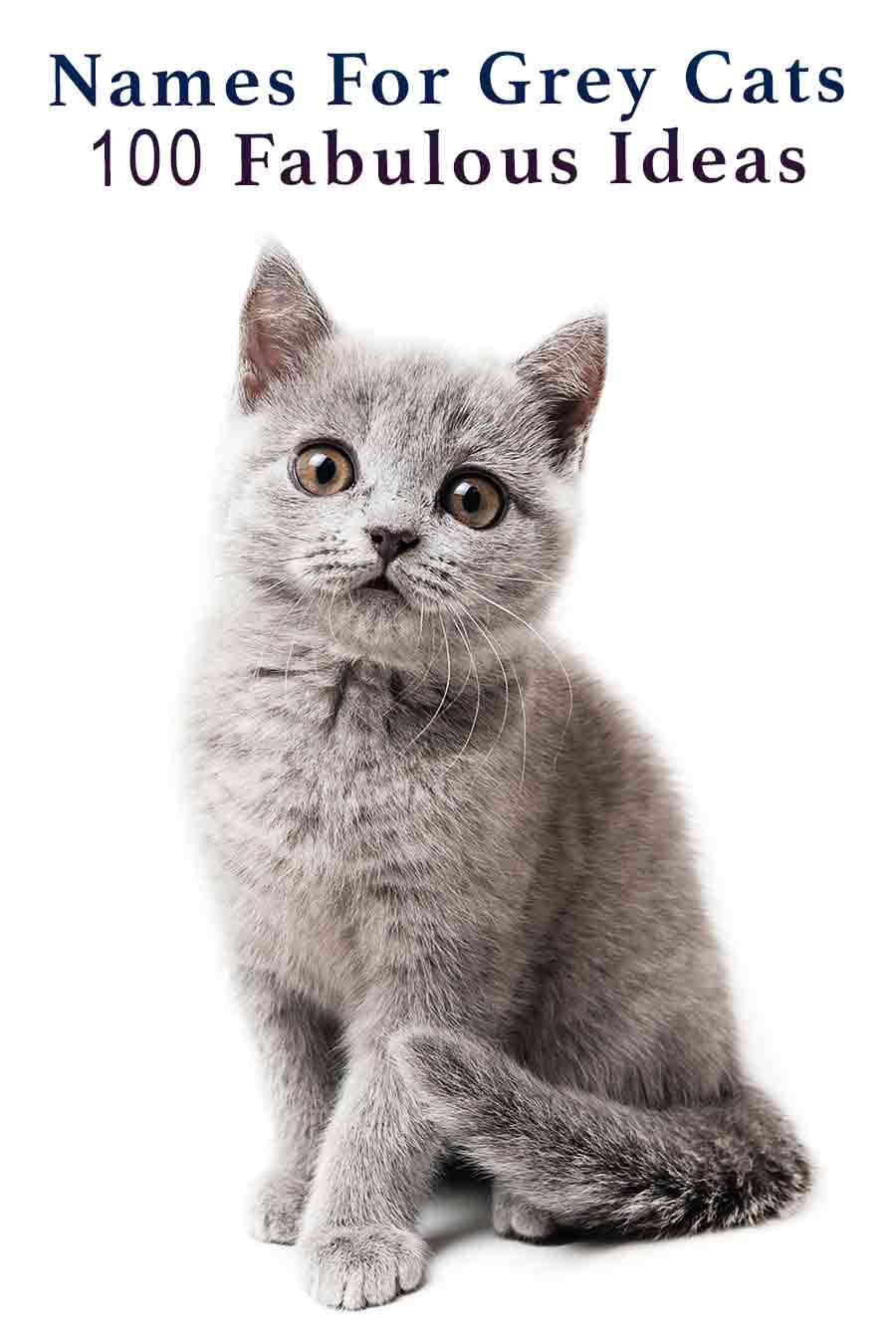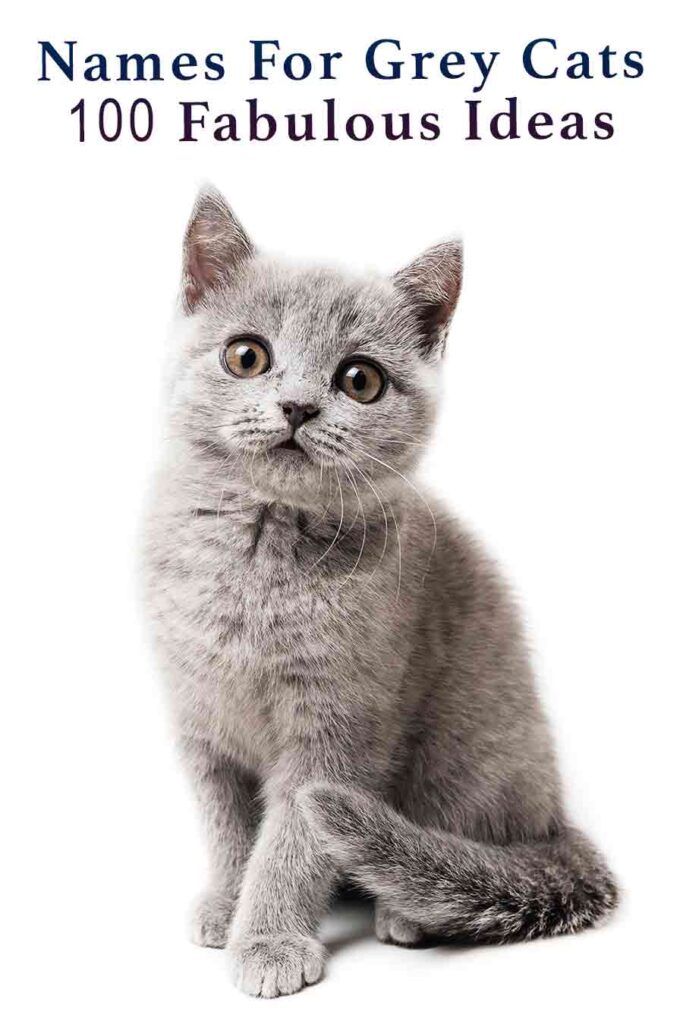 Funny Grey Cat Names
There are some grey objects that you might never think to name your cat after, but the results can be pretty hilarious. Here are some names that will tickle your funny bone!
Barbed Wire
Bender
Catfish
Cement
Chainsaw
Concrete
Dumbbell
Duct Tape
Gandalf
Garbage Can
Nintendo
Pylon
Rice Cooker
Scaffolding
Screwdriver
Skillet
Spanner
Spoon
Stapler
Thermos
Toaster
Trowel
Waffle Iron
Weimaraner
Zipper
Unique Grey Cat Names
While you are sleuthing out good names for gray cats, this is also a perfect time to start pondering all the great qualities and unique personality traits that make your gray feline so special. This can lead to great name ideas!
Anchovy
Bouncer
Bullet
Cinna
Eclipse
Einstein
Flash
Foxy
Ganache
Happy
Hungry
Jonah
Kooky
Loco
Mystique
Nimble
Opal
Precious
Racer
Rocket
Silverbell
Silky
Springs
Tigger
Wily
Russian Names for Grey Cats
A Russian Blue cat is one of the most popular grey breeds out there! So, you could choose Russian names, or those inspired by the color blue!
Akim
Aleksi
Anton
Aqua
Blue
Boris
Czar
Dimitre
Egor
Feliks
Feyina
Gav
Igor
Indigo
Irina
Ivan
Jurg
Katya
Kiska
Marina
Olga
Periwinkle
Sapphire
Sonia
Topaz
Choosing the Best Grey Cat Names
Choosing the very best name for your grey fur baby is not an easy task for most cat parents! After all, you will be using that name many times per day for many years to come to interact with your precious pet cat! If you have managed to narrow down your choices to just a handful of options, but you still have no idea which single name to choose, you can try this little experiment to see if it helps.
Write down your top name choices for grey cats on a sheet of paper. Next, practice calling your new cat using each name. Notice if your cat seems to respond more enthusiastically or more quickly to one name over the others.
You may want to try this experiment over the course of a day or two to be sure you are reading your cat's responses accurately. But most of all, just remember that your cat will likely be taking the first few days to get acclimated to her new home anyway, so you have plenty of time to ponder all of your choices for names for grey cats and pick the one that is simply purrfect for your new little fluffy love!
There Are Plenty of Other Options
Remember, you don't need to give a grey cat a specifically grey cat name.
Check out some of other great naming guides for fun ideas and inspiration:
Your Grey Cat's Name
Did you find your cat's name on this list? We hope you've managed to find the perfect new title to suit your beautiful gray kitty.
Make sure to tell us which one you went with in the comments. And, if you can think of any great ideas we've missed off, leave them below for other people to see!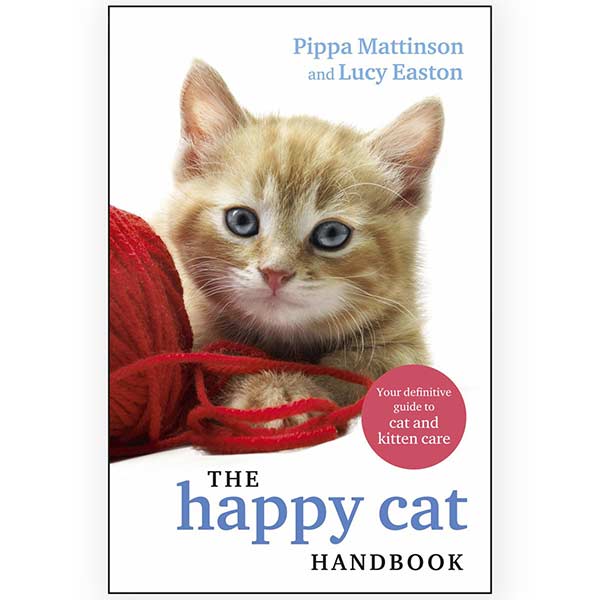 Your Amazing Cat!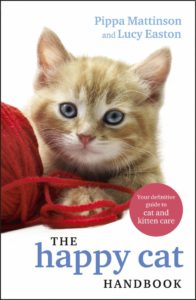 We are so excited to share our new book with you!
If you have enjoyed your visit to The Happy Cat Site we think you'll love The Happy Cat Handbook.
Written by the founders of this website including the author of the hugely successful Happy Puppy Handbook, it's packed with cat care information and fascinating cat facts.
Grab your copy today!