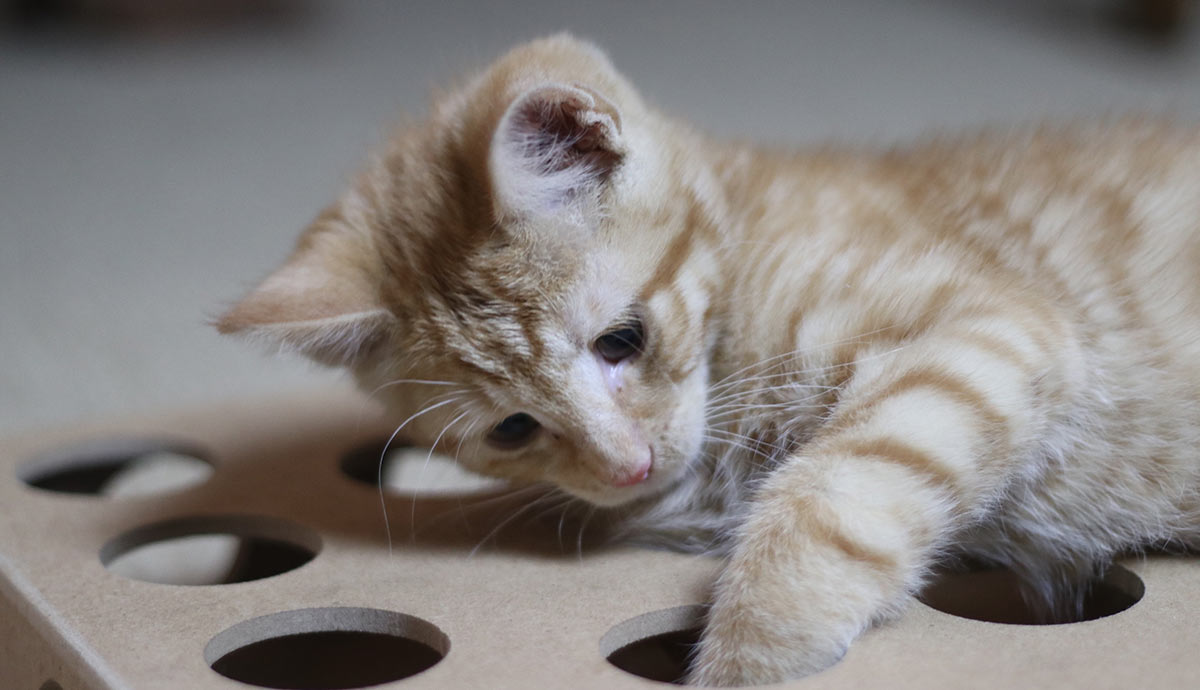 November 15th  Billy is twelve weeks old today!
And he is really beginning to look like a miniature cat now, rather than a kittenish ball of fluff.
Here he is, waiting for me to open his latest toy!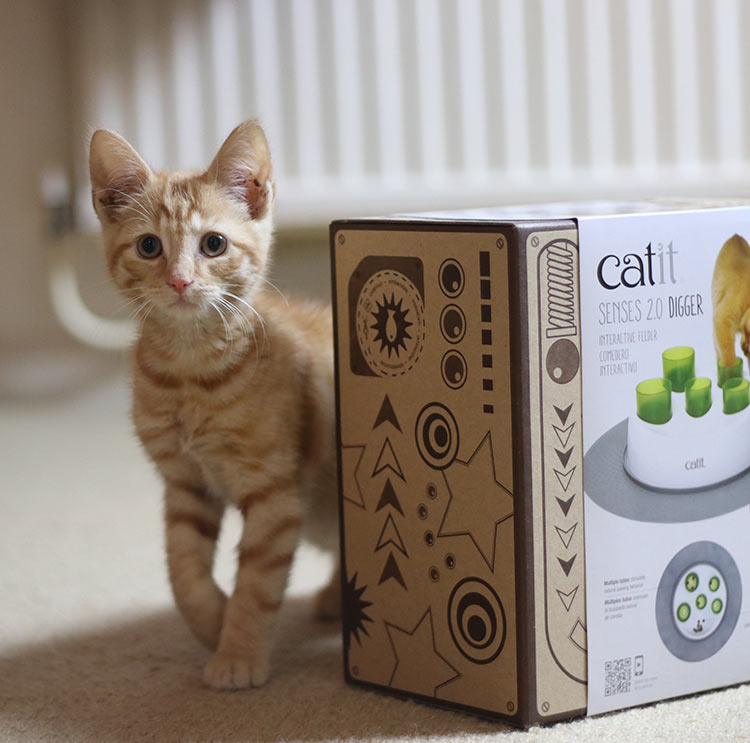 I can see what he is going to look like as an adult and there is a twinge of sadness at just how quickly these kitten days are passing!
I really want to get plenty of film of Billy playing with his toys, before he is all grown up.  But the light is rather poor in our house. And everything I have done so far has been really poor quality.
So last week I sent for some proper studio lights to film under, and they have now arrived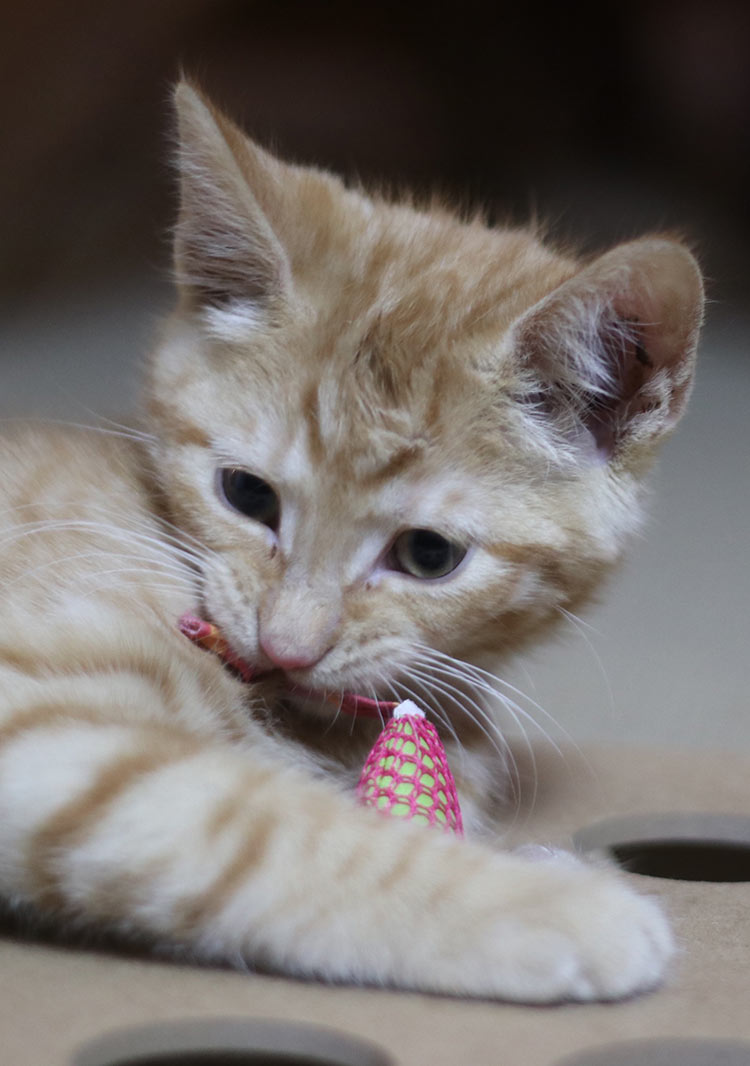 I've put my video camera on charge this morning and I can't wait have a go at capturing Billy's kitten-hood in glorious technicolor, before it is over.
In the meantime, I have taken some still photos, with my new Canon camera, and it seems that the lighting does make a difference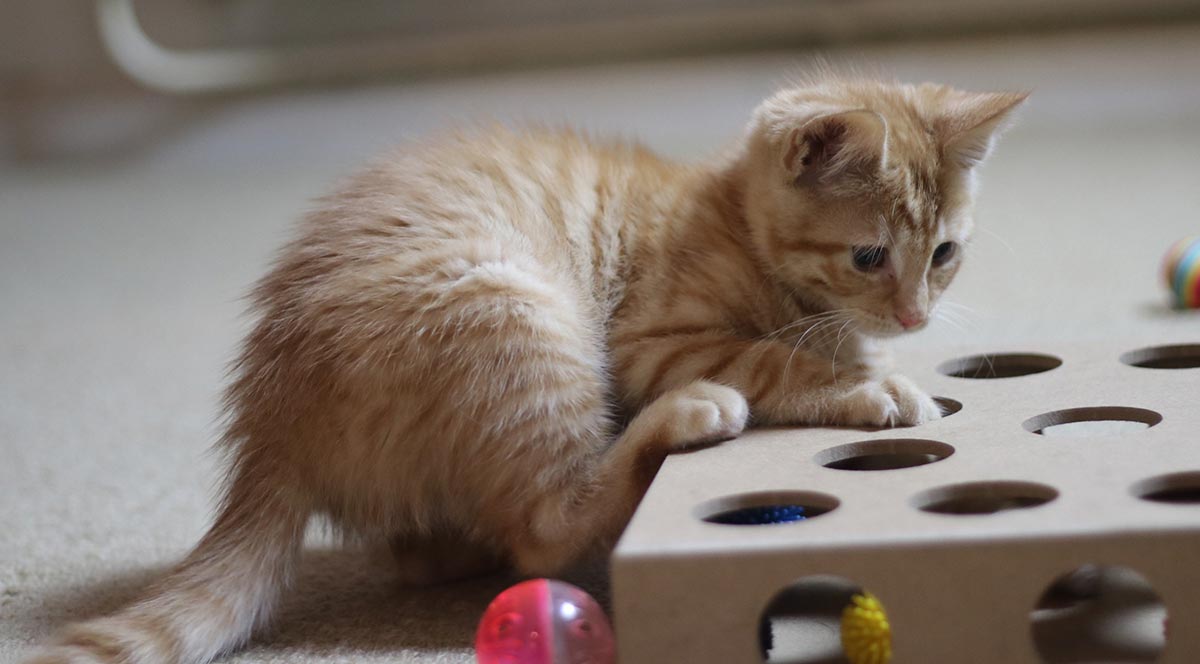 I may have got a little carried away!
I appreciate that there is plenty of room still for improvement! And some of these shots are not quite sharp. But I think hopefully I'll get better with practice.
What do twelve week old kittens eat?
Billy will be having three meals a day from now on, instead of four.   I'm going to aim for
8 am A can of Thrive Kitten Food – just over 2 and 1/2 ounces (75g)
1pm A sachet of James Wellbeloved Kitten Food – 3 ounces  (85g)
6pm Half a tray of Lily's kitchen – 1 and 3/4 ounces (50g)
That's a total of 7 and 1/4 ounces (210g)  up 3/4 ounce  from last week.
I put a little of water (about a couple of teaspoons) in the Lily's kitchen (which I chop into chunks) as it is not as moist as the other foods.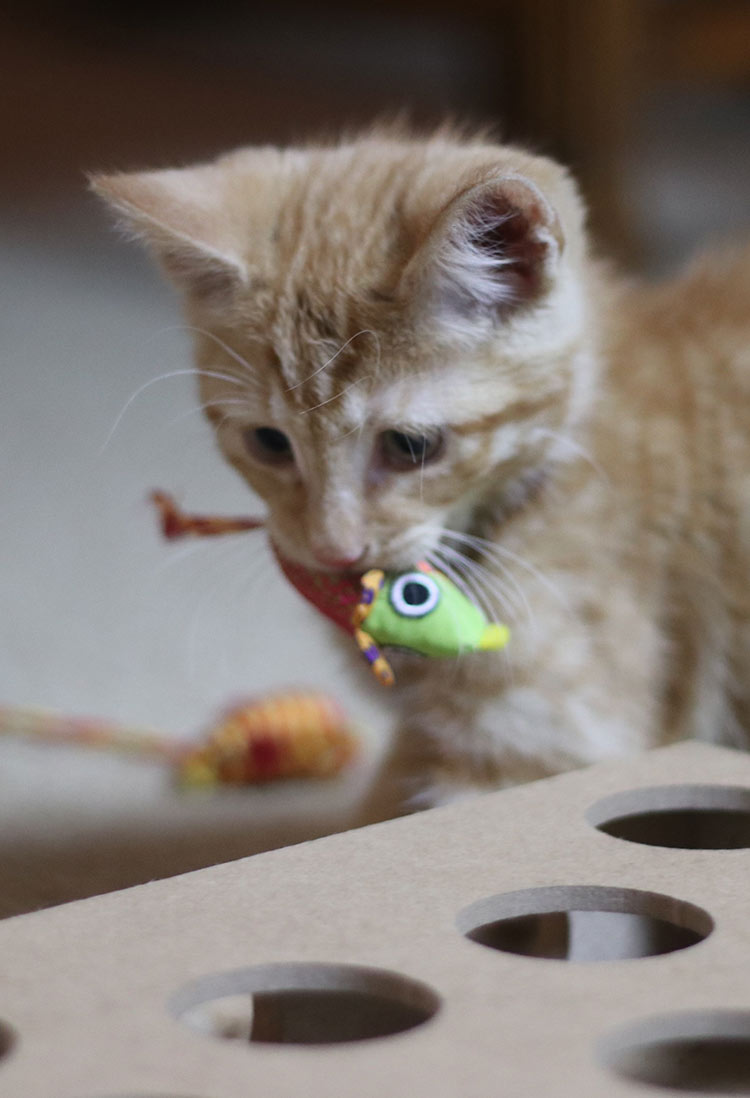 We may start off with slightly less than a full can or sachet for those first two meals of each day, just to make sure the larger quantities don't unsettle his tummy
What do twelve week old kittens weigh?
Billy weighs 3lbs.  He is still very slim but is fit and healthy,  and I can't feel his back bone, so I'm happy that he weighs enough.
I'll continue to increase his food a little at a time while keeping an eye on him to make sure he doesn't get too plump!
What do twelve week old kittens do all day?
I don't think Billy's sleeping habits have changed a whole lot in the last couple of weeks.  He still sleeps for much of the day.
But is bright and lively when he's awake. And still as friendly and playful as ever.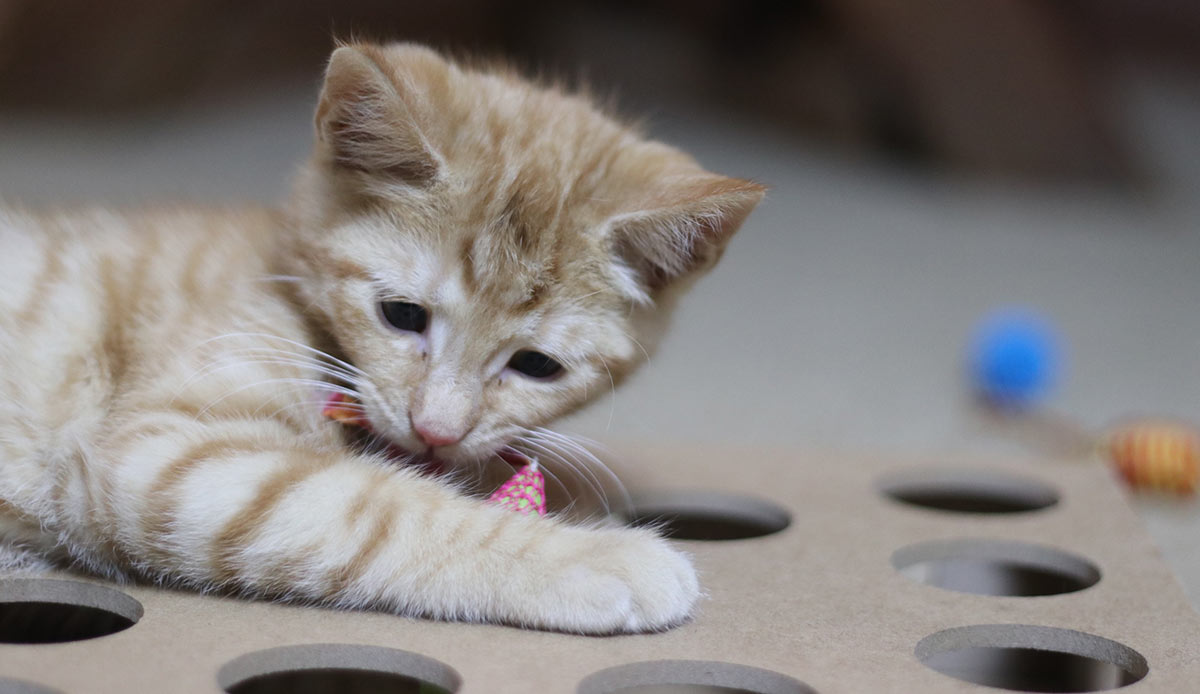 This puzzle box is providing him with heaps of entertainment.  I think it is excellent value for money!
Free Updates For Cat Lovers!
Our cat care articles, tips and fun facts, delivered to your inbox