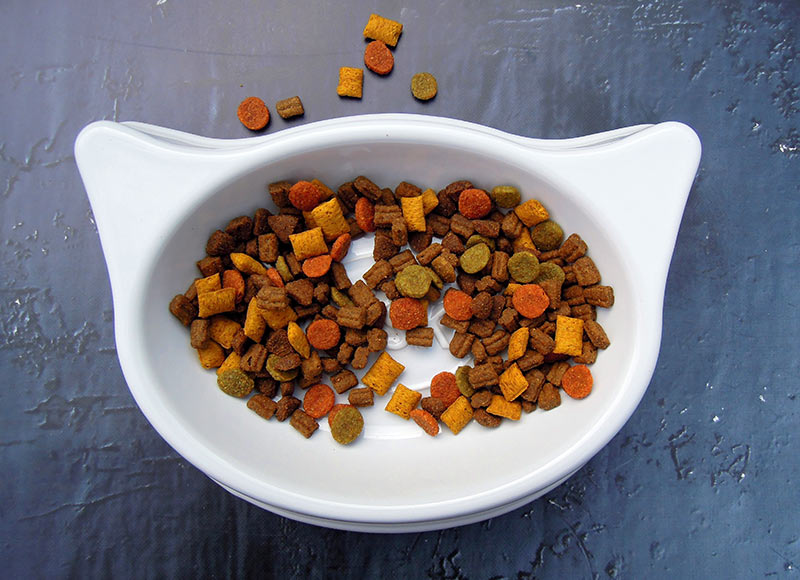 The best cheap cat food gives your kitty a delicious, nutritious meal at a great price, without compromising on quality. And unbelievably, there are products out there that fit the bill! With so many cheap cat food options that feature lots of tasty and nutritious variety, you no longer need to turn your wallet inside to afford the cost of cat food to feed your fur baby. In this article, we are going to take a thorough tour of the many choices you have to purchase good cheap cat food that will give your kitty all the vitamins, minerals and nutrients she needs to live a long, happy, healthy life with you.
Contents
Herbed duck confit and sweet potatoes. Blackwood chicken with field peas. Salmon and brown rice. Juicy pork stew. Is your mouth watering yet? Believe it or not, these are not entrees from a world-class new eatery: they describe just a handful of the new gourmet cuisine meal options being offered for pet cats! But even better, many of these options are for high quality cat food that is delicious and also affordable.
Categories and Types of Cheap Cat Food
If you are brand new to cat ownership, you are probably feeling pretty overwhelmed right now. There is a lot to learn! But don't worry – only some of it needs to be learned right away. This post focuses on one of the most immediate and critical daily needs your cat has – cheap good cat food that offers a truly balanced, tasty diet.
Your cat is relying on you to pick out cat food cheap that you can afford and he will love, and we will guide you in how to do that here.
But first, we thought it might be helpful to offer a brief overview of the terminology used in the cat food industry today, including an explanation of what the most common terms mean so you will be able to identify the major categories and types of cat food. There are two main cat food categories: complete and complementary.
Complete Cat Food
This type of cat food offers a full complement of nutrients your pet cat needs daily. It does not need to be supplemented in any way.
This includes wet cat food, which contains more moisture than any other cat food type. But it is not a soup – it is just cooked and prepared in such a way as to retain maximum moisture. Sort of like how most people prefer a steak to be prepared to taste juicy rather than tough.
Again, like with steak, the most common cooking method is to use high heat to sterilize the contents without cooking out all the flavor (hence the moisture). Usually you will see wet cat food packaged in a small tin, bag, can, sachet or pouch and the description will include words like "gravy," "chunky," "jelly" and "meatloaf."
Complementary Cat Food
This type of cat food is usually reserved for treats. It isn't designed to meet your cat's daily dietary needs in full. Dried food can be either complete or complementaryl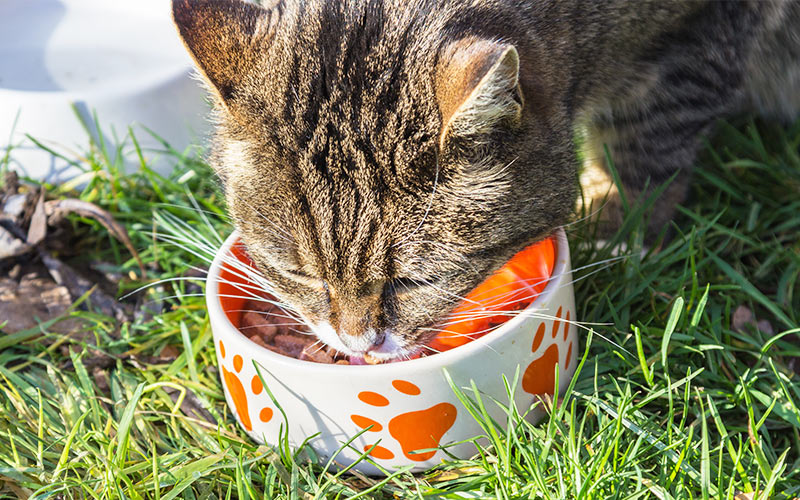 Cat Food Cost
Here, just like sometimes you go to a discount store and find name brands on sale for way less than major department stores charge, often the price you pay for a particular cat food brand will depend on where you buy your cat food.
How much you pay for cat food can also depend on how much of it you buy at one time. This is usually called "buying in bulk" or "buying wholesale" and is most often done online. So here, if you get savvy about where you shop for cat food, you can score cheap cat food for your furball that is also incredibly delicious and nutritious.
Best Value Cat Food
The phrase "best value cat food" can mean different things to different cat owners. For our purposes here, it means the cat food that offers the most complete nutrition for your cat's age, weight, gender, stage of life and activity level AND offers the most affordable price.
So let's say you have five cheap cat food brands that your vet confirms are a perfect fit for your cat's nutritional needs at this stage of her life. Which one costs the least for the same amount of cat food? This one is your best value cat food out of those five cheap cat food brands!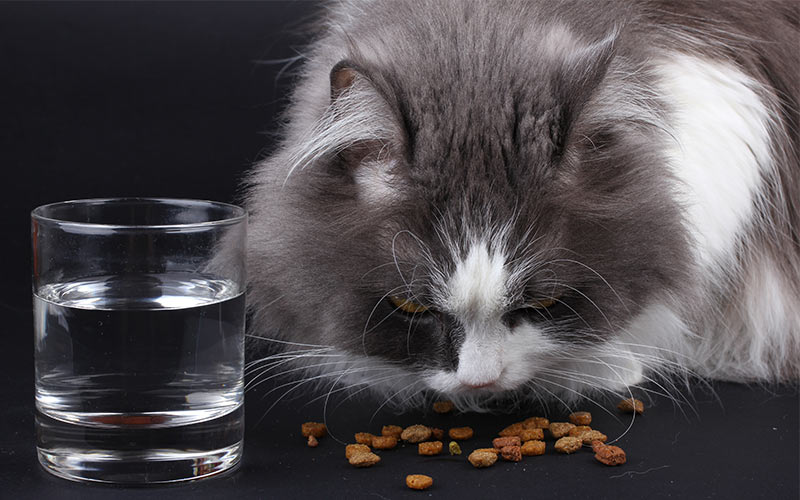 Most Nutritious Cheap Cat Food
What should your cat eat in order to get full daily nutrition? This is another very common question that new cat owners have. The first thing to know about cats is that they are what is called "obligate carnivores." This means they not only want to eat meat, but they need to eat meat (obligate = "by necessity").
Here, it is also important to understand that the cat's wild ancestors would have taken in some plant matter during the course of hunting wild herbivores as prey. Since these herbivores would have still likely had their lunch of plants in their digestive tract when they were caught and consumed by the cat.
But the vitamins, minerals, amino acids and nutrients in that plant matter would have been pre-digested by their prey, so the cat would take in those nutrients in that already altered state.
Protein Is Key!
Over the centuries, cats' digestive systems have evolved to get all the nutrients they need from meat. This also means that cats have very high dietary protein needs. The quality of the protein has also been shown to have an impact on the health of the cat.
So while it is totally fine if the cheap cat food you buy has some plant matter included (i.e. the "blackwood chicken with field peas" cat food dish mentioned earlier).
But the vast majority of your pet cat's daily food intake needs to be meat-based or her system will actually begin to consume its own body muscles and organs to get what she needs – and no cat owner wants that to happen!
Wet vs Dry Cheap Cat Food
Since ongoing controversy exists regarding the best type (wet, dry, semi-moist) of cat food to feed a cat on a daily basis, we want to encourage you to talk with your vet about the best type of cat food to offer your pet cat.
Generally speaking, cat owners are fairly equally divided in their opinions on this issue. Some cat owners believe feeding wet cat food is the only route to go, while other cat owners believe dry cat food is the hands-down best choice. Especially since it can also be pre-moistened before being served.
But this is also not a question that can be answered in full on a general basis. Your cat may have "adopted you" when he was a stray who just showed up at your door one day, and you now know he has special health issues or dietary needs. Perhaps you just picked up your new young kitten from the breeder and he isn't quite ready to eat dry kibble yet. Or maybe you have a newly rescued active adult cat who has eaten only wet cat food all his life and he isn't about to make the big switch now.
Trying Out New Cat Food
If you are happy to feed either wet or dry food, then consider offering your cat small portions of each for a few days to see if he has a preference. You might even want to offer both types of cat food for some enjoyable variety.
By testing out small amounts of cat food first, when you go to buy cheap cat food in larger quantities, you will feel confident you are spending your money on a cheap cat food that will fully meet your cat's enjoyment and daily nutrition needs.
Also, some brands of cat food cheap online may offer multiple types for different stages of the cat life cycle. So be sure to check the label before you order to see if it is formulated properly for your kitten, adult cat or senior cat's dietary needs.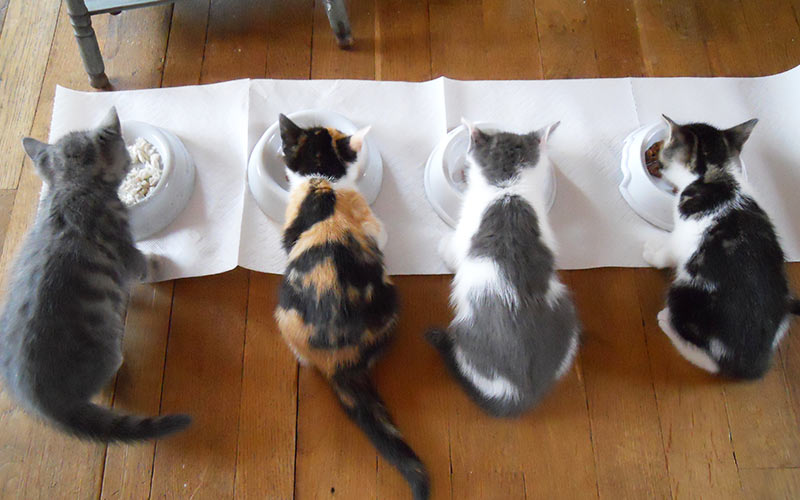 Pros and Cons of Wet vs Dry
At this point, you might be justified in wondering, "Why are there three different types of cat food? Wouldn't it be easier to just have one type?" It sure would be easier! But having only one type of food might not meet every cat's needs at every stage of their life. Here is a brief overview of some pros and cons for each type of complete cheap cat food.
Wet Food Pros & Cons
Cats tend to love it and many will come in at a run when they hear a can opener.
It is more hydrating for cats that don't drink much water.
Lower carbohydrate content on average
It has a limited shelf life (usually one week or less).
Nutritionally complete.
It won't help clean your cat's teeth.
The smaller portion sizes and higher cost can help keep your cat's weight down.
It is easier to tell how hungry your cat is.
Dry Food Pros & Cons
Cats often don't like it quite as much as wet food.
It tends to be less expensive than the other types of cat food.
Higher carbohydrate content on average.
It has a much longer shelf life than other types of cat food.
It is usually nutritionally complete (unless specifically marked otherwise).
The dry pellets can help to remove excess tartar from your cat's teeth.
It is less easy to tell how hungry your cat is (especially if you have a bowl of dry food that remains available all day).
Cats may overeat when dry food is made available all day.
Has been associated with cystitis and other urological problems in cats.
There are lots of things to think about on both sides of the decision. Some factors, such as dry food having a higher carbohydrate content may seem like negatives. But can be red herrings when it comes to certain results.
For example, one study demonstrated that high carb diets weren't linked to an increase in feline type 2 diabetes. Conversely another showed that canned cat food consumption may be related to an increase in feline hypothyroidism! The jury really is still out when it comes to which is best.
Both Is Best!
For all of these reasons and more, some vets advocate for feeding both wet and dry food. This way, you can tell if your cat is really hungry when you feed the wet food but you also get the tartar cleaning benefits of the dry food and you can save some money since the dry cat food tends to be less pricey.
Finally, your own schedule may dictate what type of cat food you feed when. Dry food can sit out all day long without risk of spoiling, while wet food has a very short shelf life. So you may want to feed wet food only when you can be home to monitor whether your kitty eats it all and then you can pick up the uneaten portions before it goes bad.
Online vs In Store
There are two basic ways to buy cheap cat food: in stores or online. And there are two basic quantities to choose from when buying cheap cat food: in bulk or retail. Generally speaking, you can buy cheap cat food either in retail sizes or in wholesale sizes in stores or online. However, since not all sellers may offer the same options, you may need to hunt around to find the greatest quantity of cheap cat food for the best overall price.
If you are buying on the internet then find a store that offers free shipping costs. Otherwise, just the costs of delivering a larger quantity of heavy cat food may cancel out the saving.
Cheap Canned Cat Food
Canned cat food is easy to store, and has an appetizing smell. A sure winner for hungry kitties!
Purina Fancy Feast Grilled Gourmet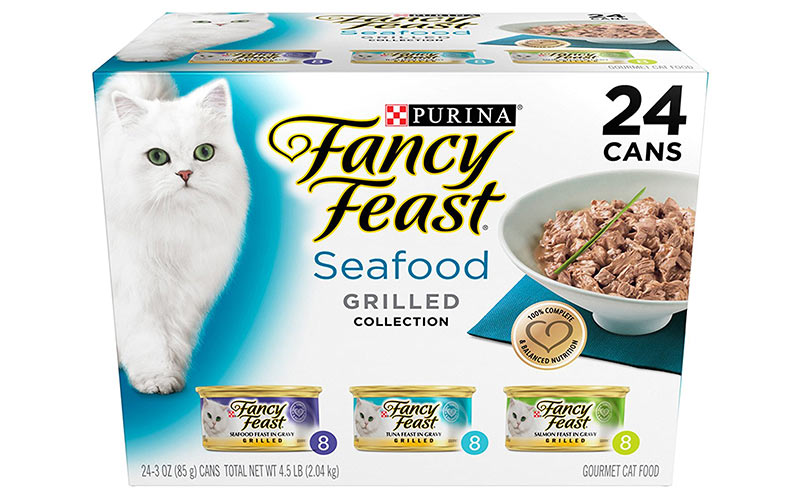 Cat owners rate this gourmet variety pack highly. You get 24 3-ounce cans in the pack. Each can features fish and seafood. Buy Purina Fancy Feat Grilled Gourmet Here.
Purina Fancy Feast Classic Gourmet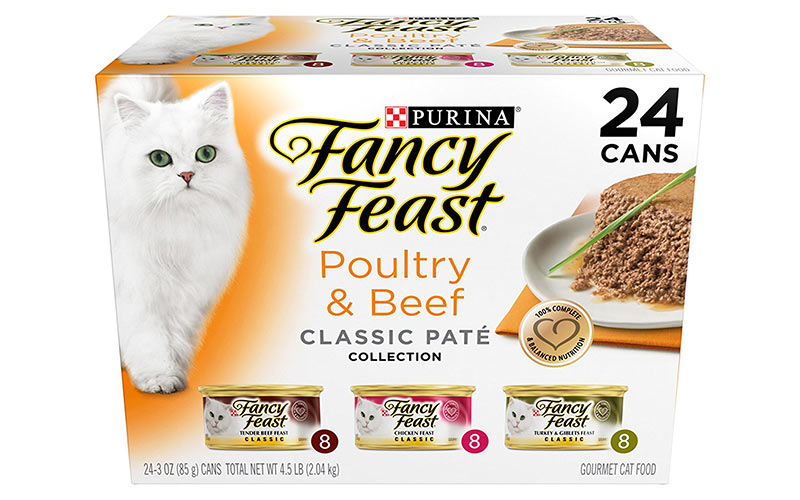 Another fan favorite. You get 24 3-ounce cans in the pack. Each can features poultry and beef. Get Your Purina Fancy Feast Classic Here.
SHEBA Pate in Natural Juices
My cat loves this one. You get 24 3-ounce cans and each can features chicken. This food contains no grain (soy or wheat) so it is suitable for cats with sensitive stomachs. Click Here For Sheba Pate in Natural Juices.
Whiskas Cat Food Choice Cuts Poultry Pouches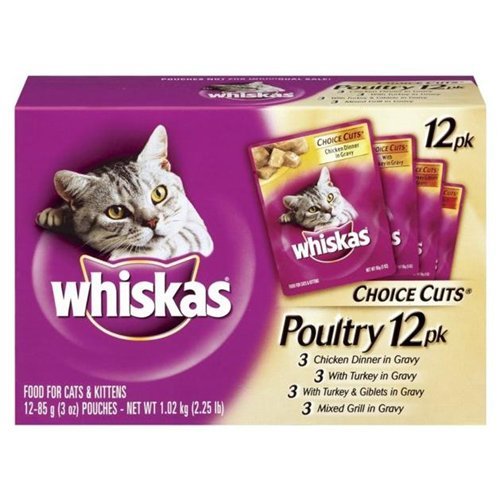 Featuring 12 easy-open pouches with three pouches each of chicken, turkey, turkey and giblets and mixed grill, these are also great for traveling with your cat! Buy Whiskas Cat Food Here.
Cheap Dry Cat Food
Dry cat food is a pet cat dietary staple you should always have on hand. Luckily, you have lots of options when it comes to find high quality cat food online cheap.
Meow Mix Original Choice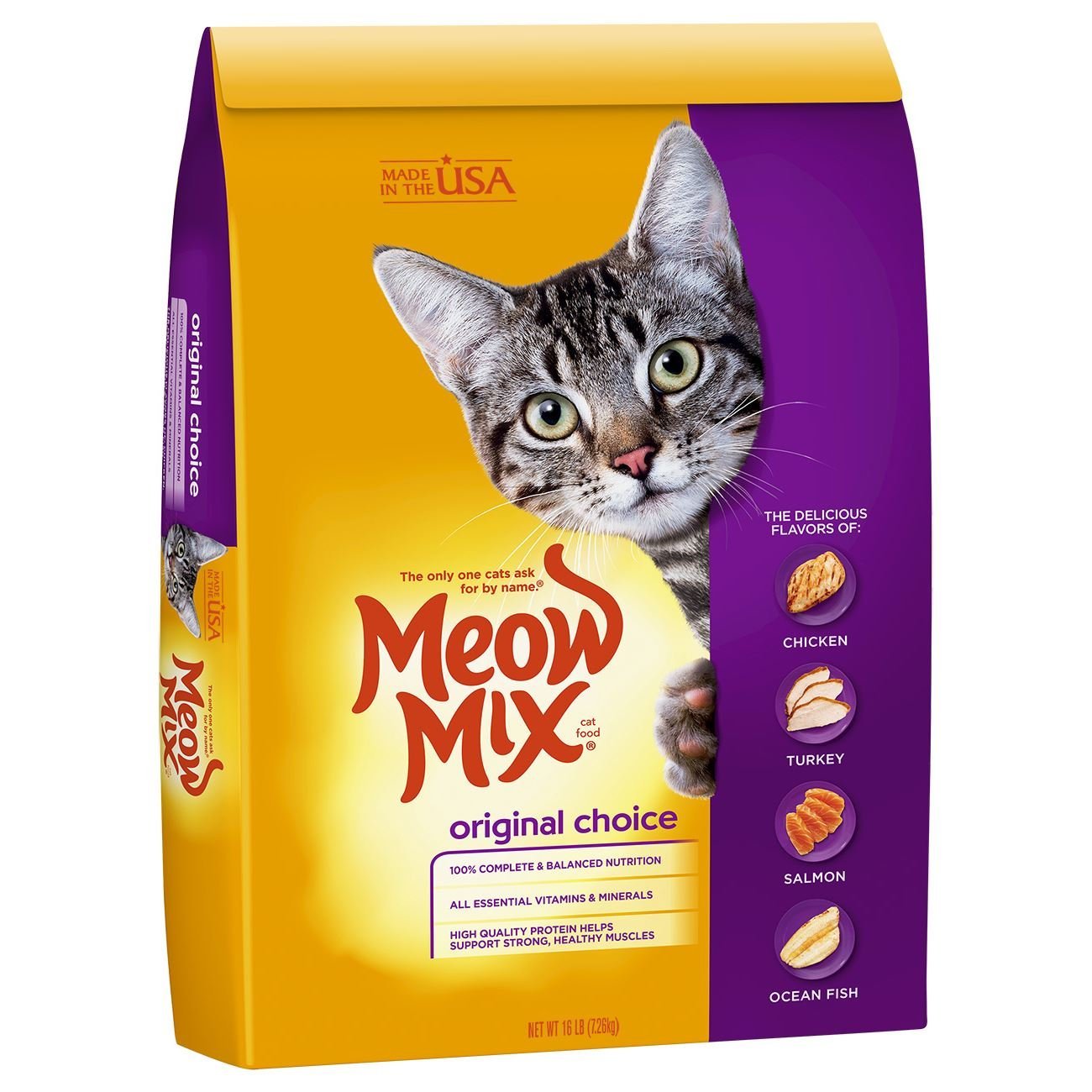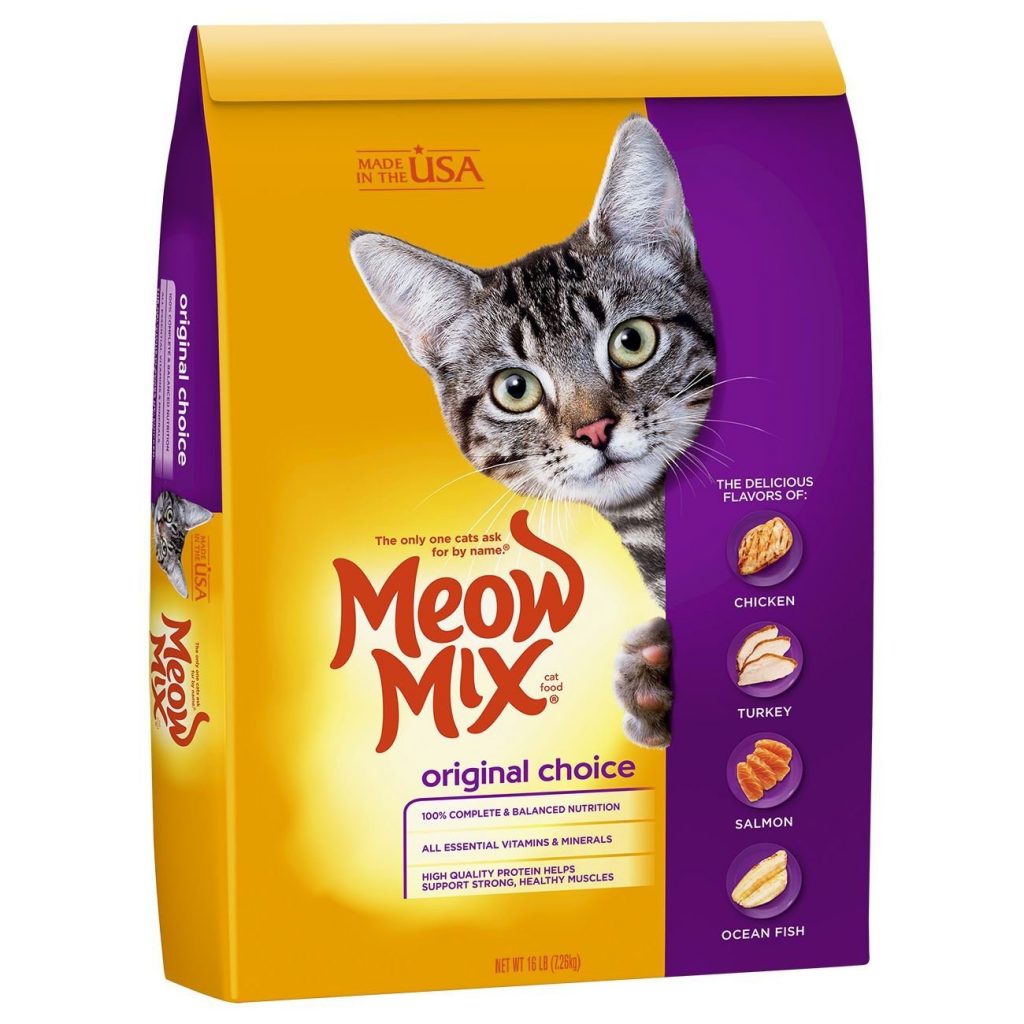 This top seller consistently generates 4.5 stars. You get 16 lbs. (7.26 kg) of kibble, which works out to about 30 cups or 60 half-cup servings. Buy Meow Mix Original Cat Food Here.
Purina Cat Chow Naturals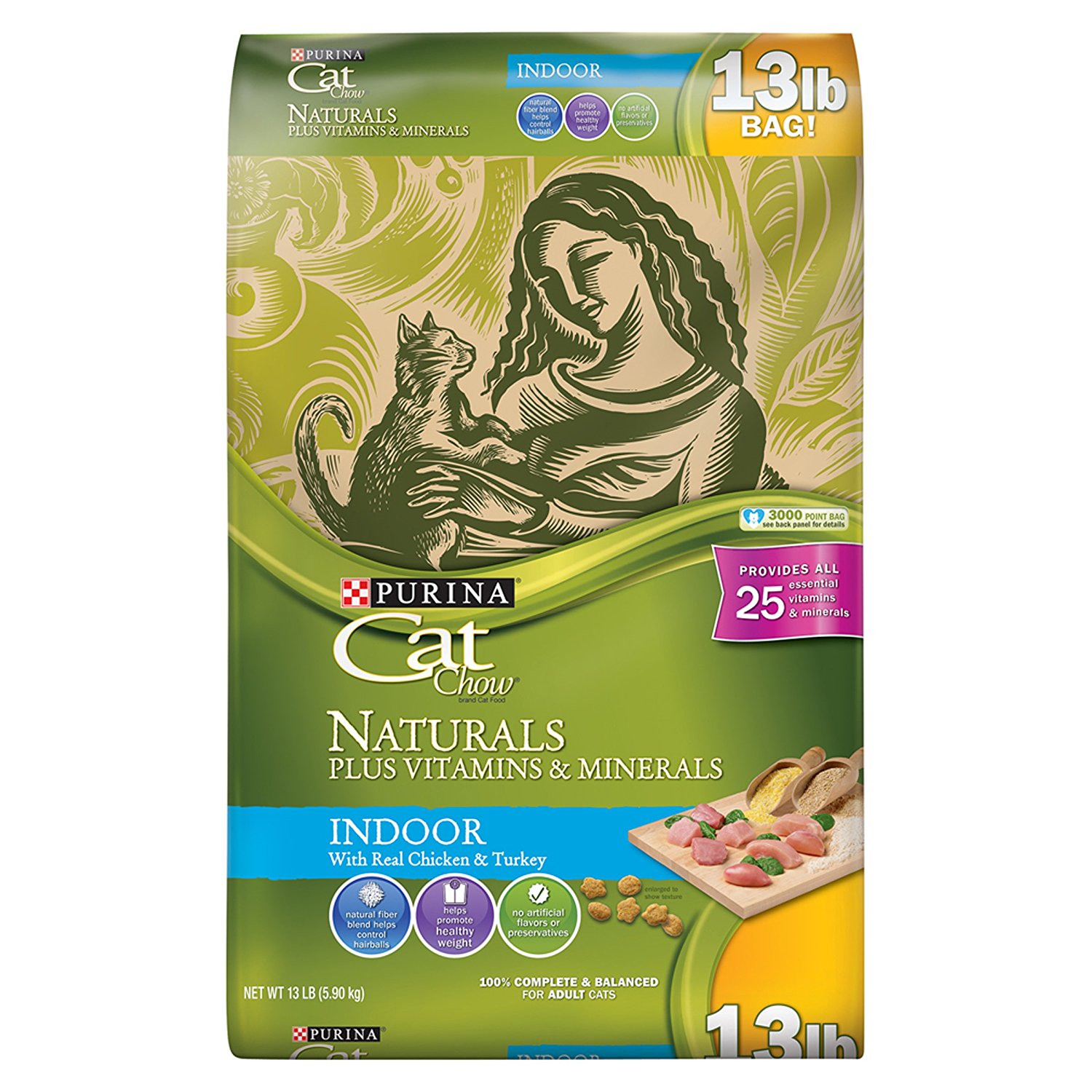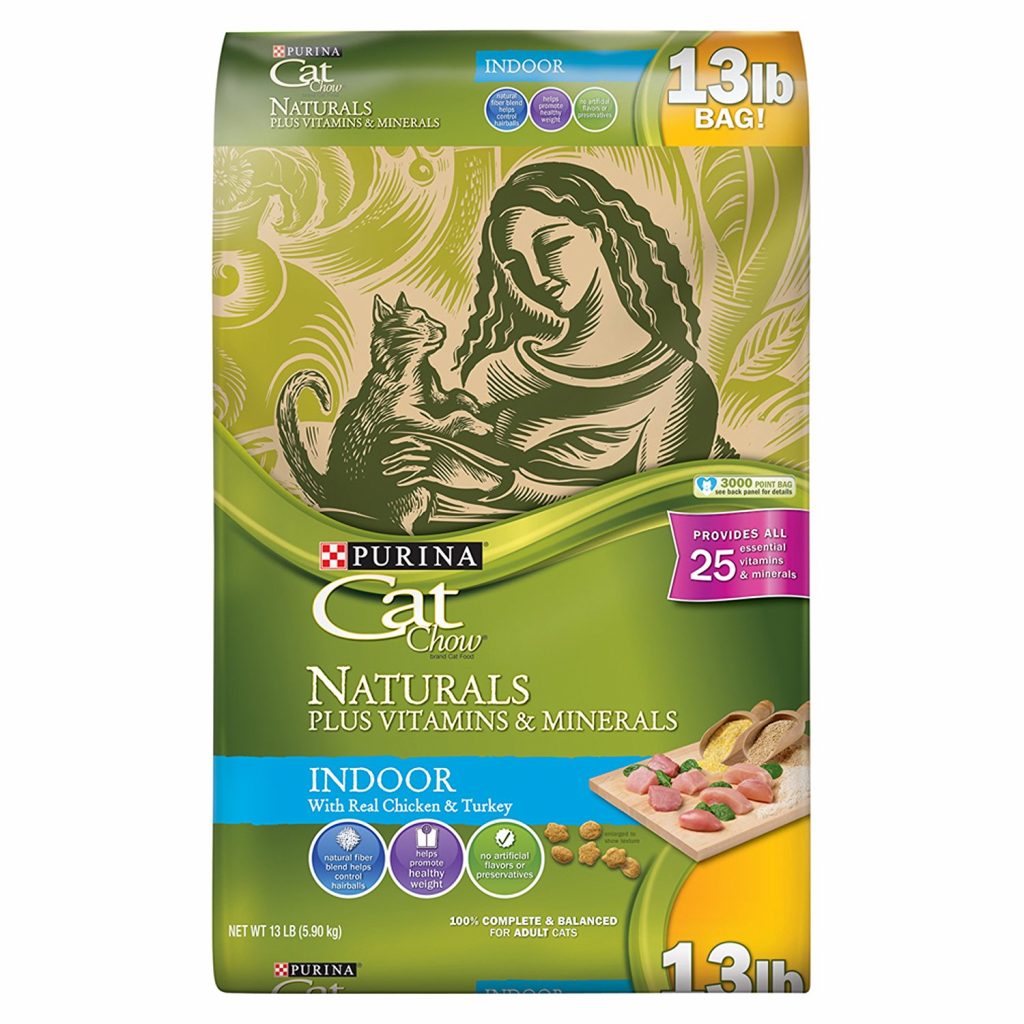 You get 13 lbs. (5.9 kg) of food that is chicken and turkey-based with healthy fiber to help control hairballs. Find Your Purina Cat Chow.
9 Lives Daily Essentials Dry Cat Food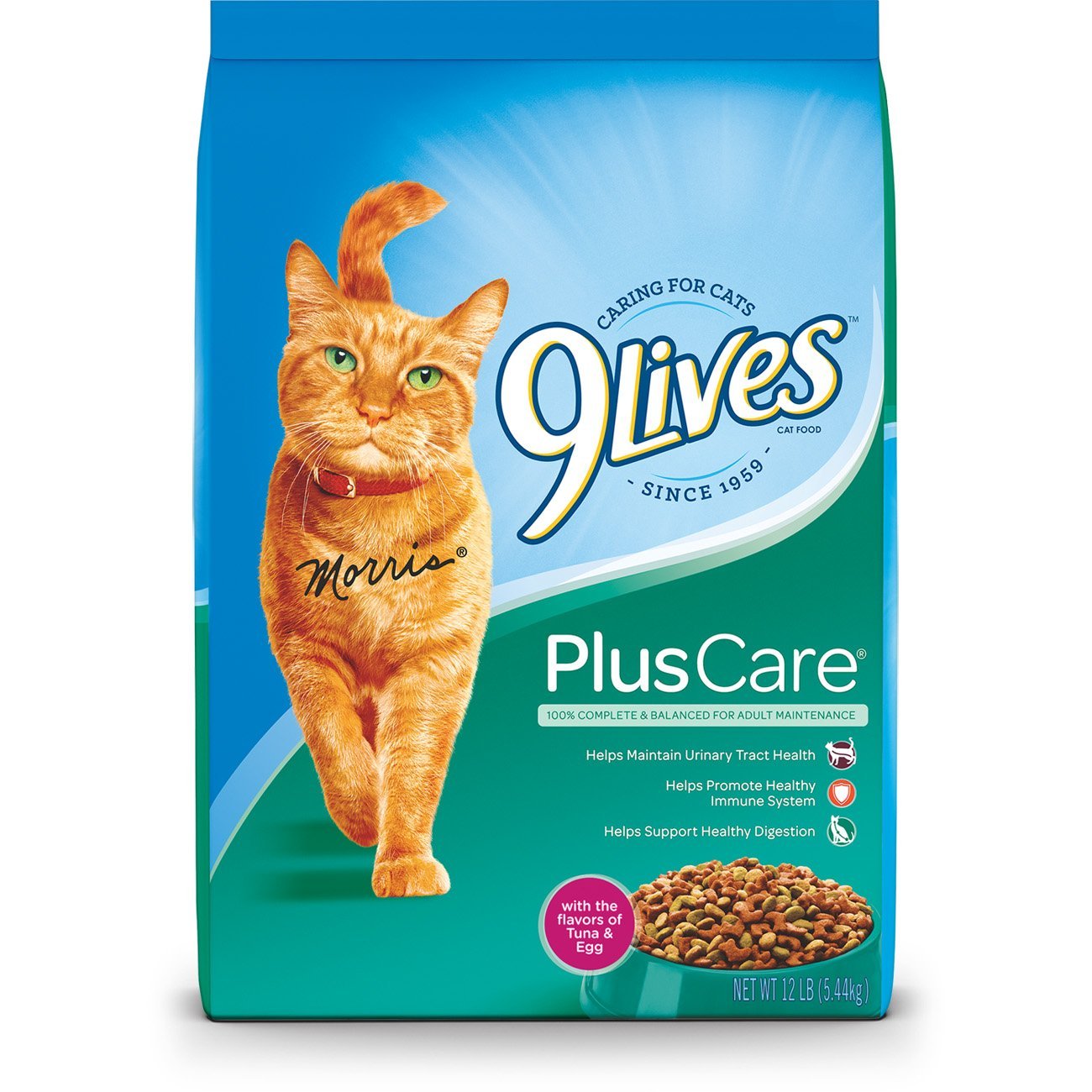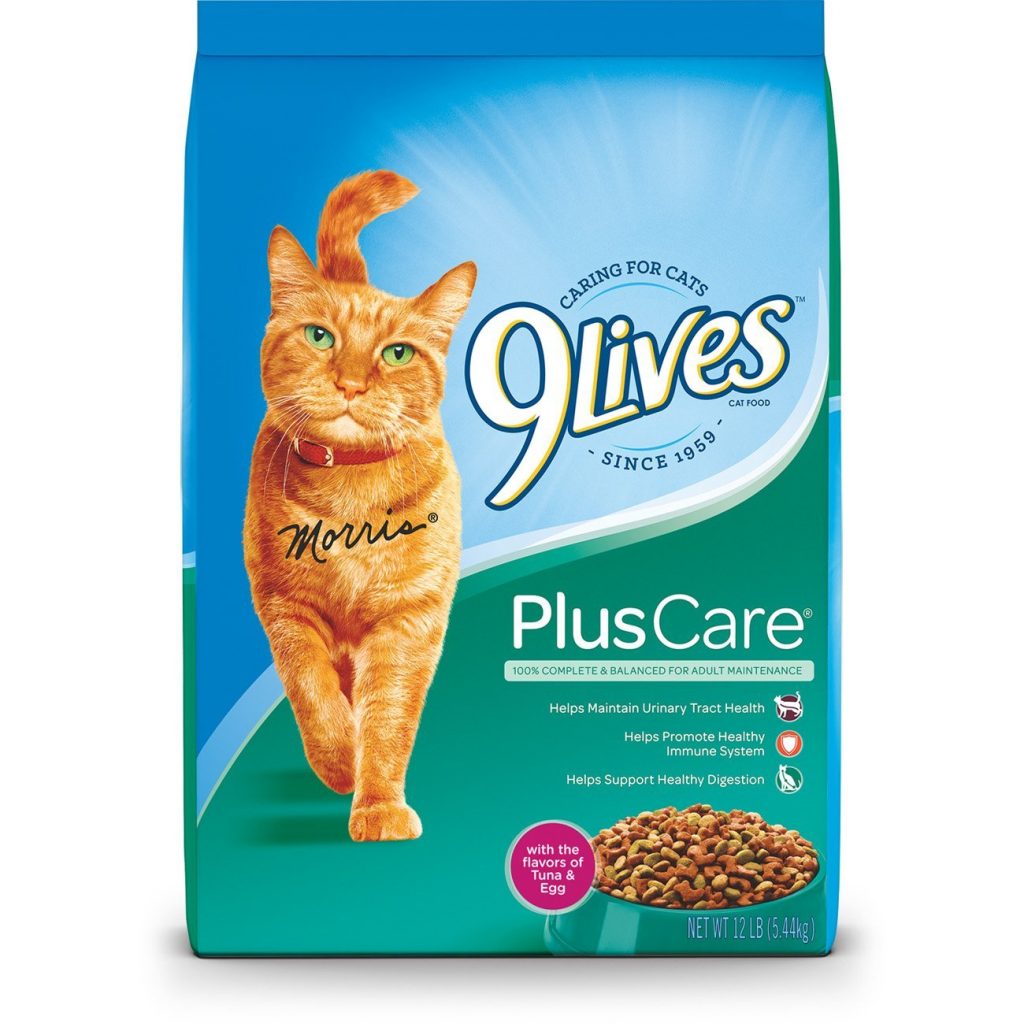 This cat food has a special tuna and egg formula to reduce urinary tract infections and immune health. 9 Lives Daily Essentials Here.
Rachael Ray Nutrish Natural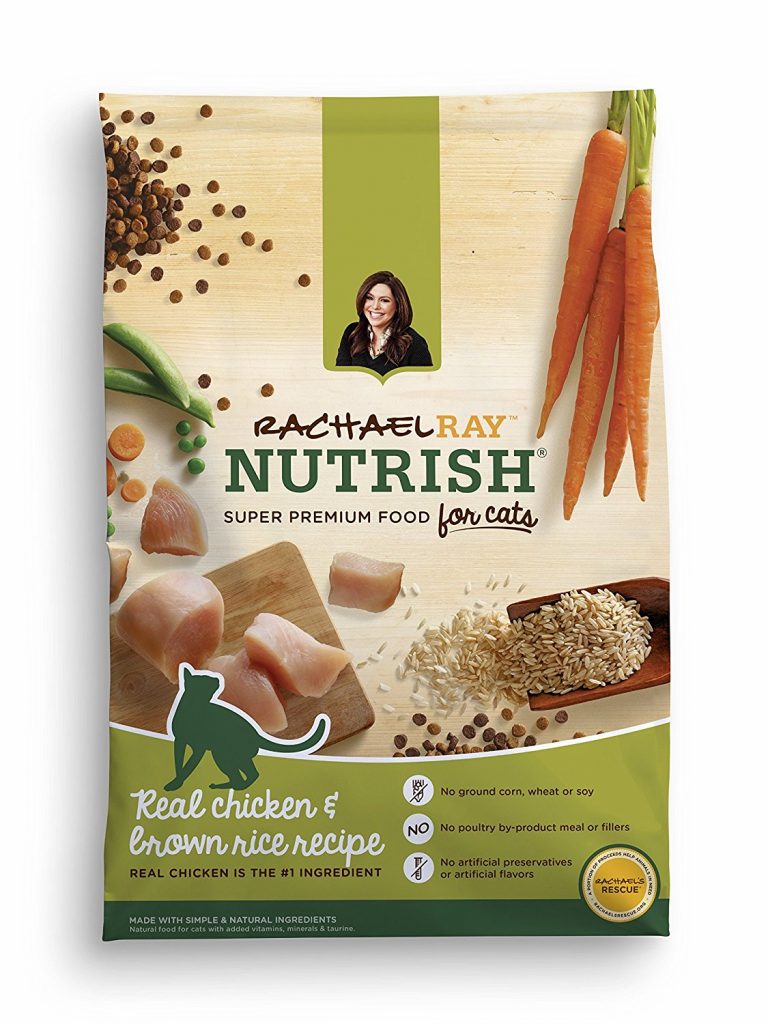 You get a 14 lbs. bag (6.4 kg) of chicken with brown rice kibble baked into a grain-free (no corn, wheat, soy) base. Buy Rachael Ray Nurtish Cat Food Here.
Cheap Grain Free Cat Food
Over the last several years, an intense debate has raged regarding whether cats truly require a specialist diet. Although one study showed that when comparing a diet of fish meal with corn meal, cats were less likely to develop constipation or struvite urolithiasis when given the fish option.
To date, no single definitive answer has emerged. However, some cats just seem to respond better to grain-free cat food. If this is the case for your cat, you still have plenty of options for finding the best value no grain wet cat food that saves you money and fully supports your cat's health.
Rachael Ray Nutrish Ocean Lovers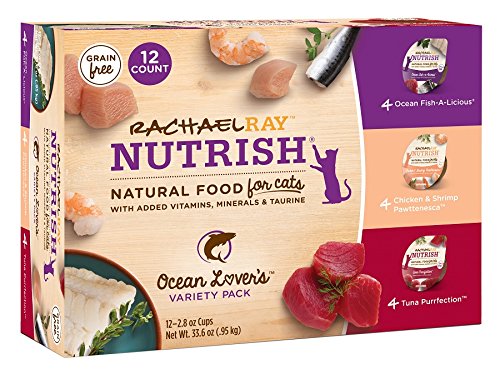 An impressive 12 2.8-ounce tubs full of grain-free fish in each pack. Rachael Ray Natural Wet Cat Food Here.
Purina Beyond Natural Grain Free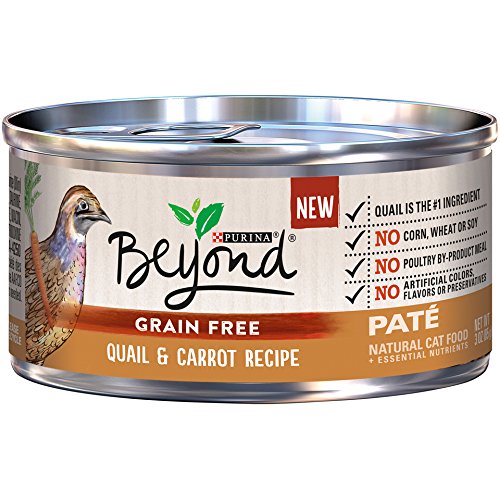 You can grab yourself an awesome 12 3-ounce cans in each grain-free pack. Buy Purina Beyond Natural Grain Free Cat Food Here.
Fussie Cat Premium Grain Free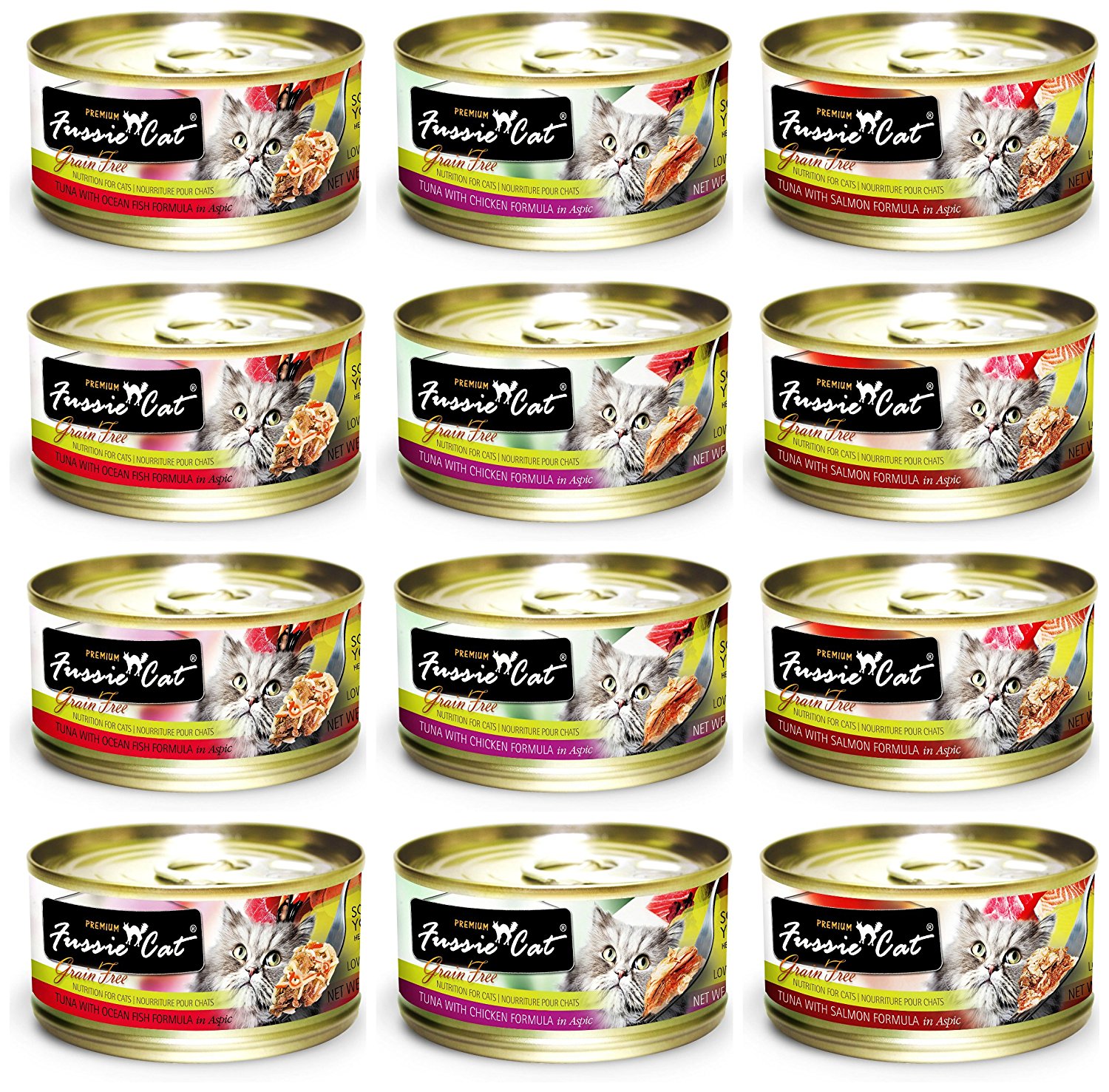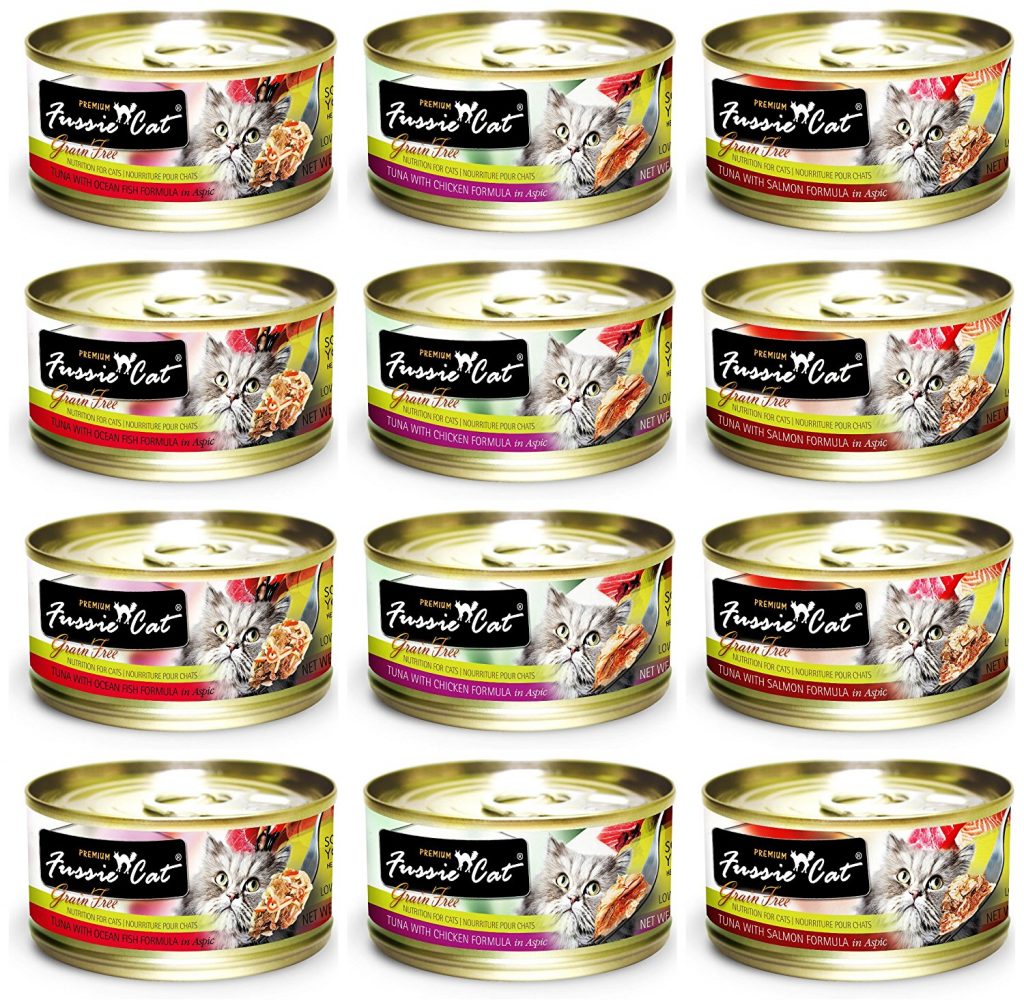 Another impressive 12 2.82-ounce grain-free cans with 4 cans each of tuna with chicken, tuna with salmon and tuna with ocean fish. Buy Fussie Cat Premium Grain Free Food Here.
Canidae Under the Sun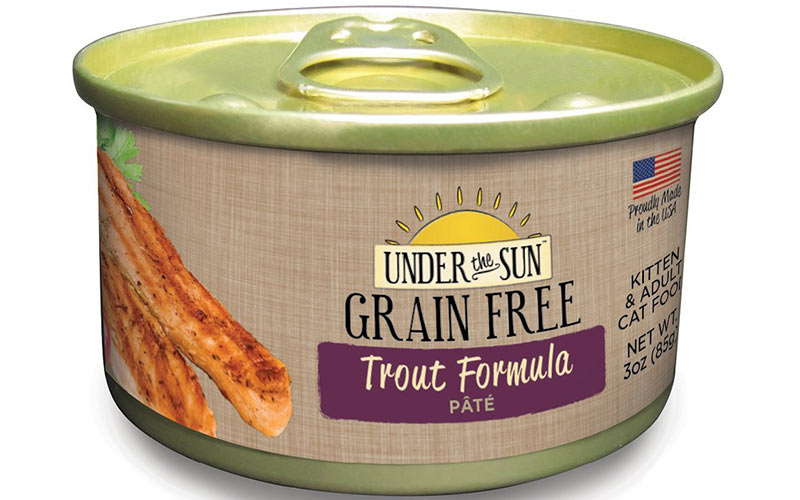 This cat food is both grain free and potato free and you get 12 3-ounce cans in a pack. Buy Canidae Under The Sun Here.
Cheap Kitten Food
If you have a kitten in your household, you are probably struggling to get anything else done right now – there is so much distracting cuteness! Plus, kittens can require your time and attention on a whole different level than what an adult cat might need. For example, kittens have different dietary needs than adult cats, especially when they are less than 12 months old.
Typically, a kitten may need to eat several times per day to take in sufficient calories to keep growing. Kittens generally also need more protein and more of certain vitamins and minerals in each meal.
For this reason, most vets will recommend looking for cat food that is specifically formulated for a kitten's needs. However, depending on how old your kitten is and how much longer she will need a kitten-specific daily diet, you may not want to buy cheap kitten food in bulk, since you won't get full value out of the food before your kitten grows up and needs adult cat food instead.
Purina Fancy Feast Kitten Gourmet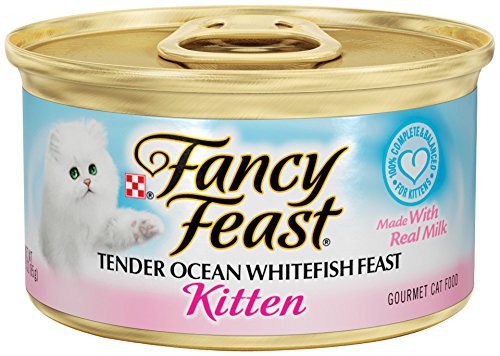 This food contains real milk and ocean whitefish with a texture that is softer for your kitten's still-developing mouth and teeth. Buy Purina Fancy Feast Here.
IAMS Pate Wet Kitten Food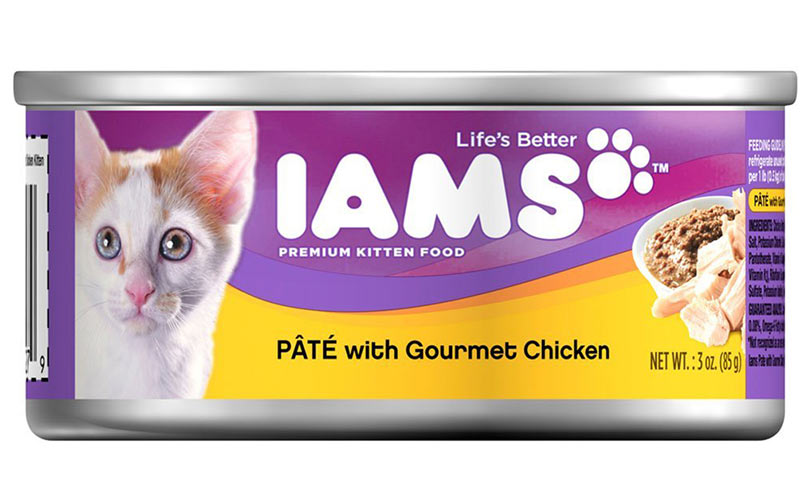 This food contains chicken pate, beet pulp, prebiotics and omega-3 and 6 fatty acids to support your kitten's healthy development. Check Out IAMS Pate Here.
Natural Balance Whole Body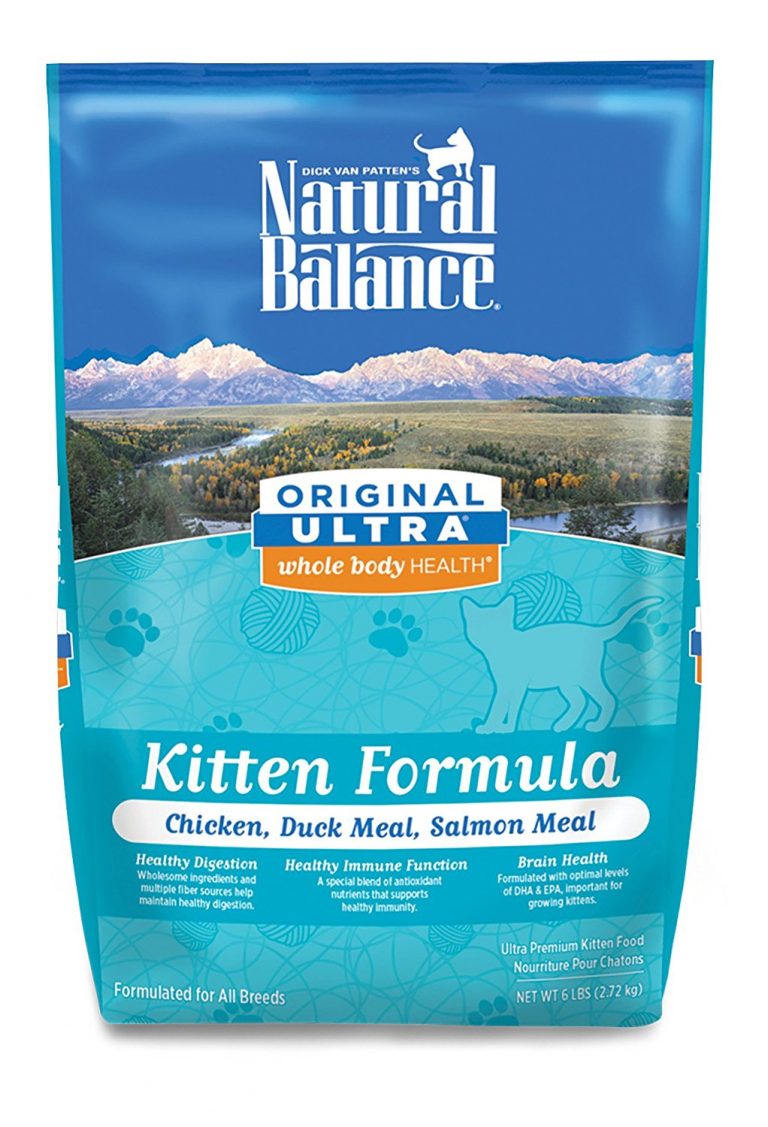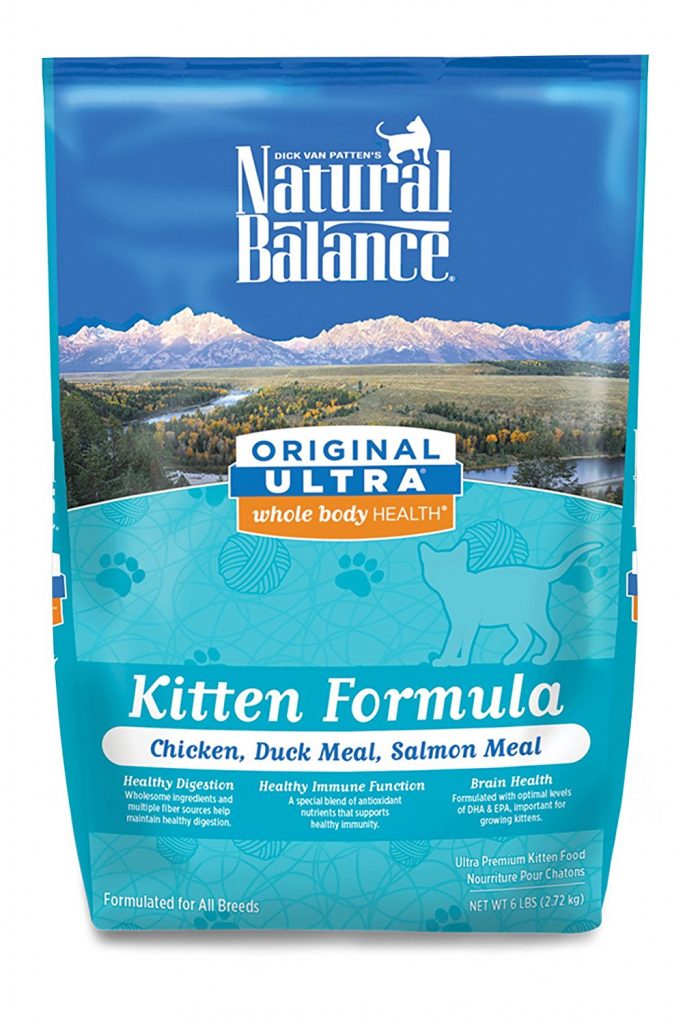 This food contains chicken plus duck and salmon meal in a formula rich with vitamins, minerals and amino acids. The kibble is smaller to help a young kitten chew it more easily. Buy Natural Balance Whole Body Health Kitten Formula Here.
Purina Pro Plan Focus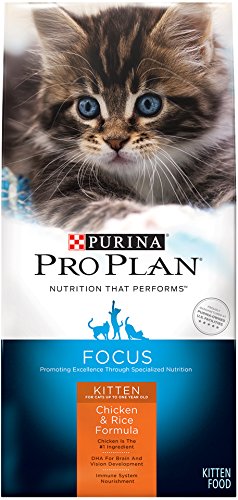 This food contains chicken, rice, omega-3 fatty acids, antioxidants, vitamins and minerals to give your kitten's immune system a daily boost. You get 7 pounds (3.2 kg) per bag. Buy Purina Pro Plan Focus Here.
The Best Cheap Cat Food
Ultimately, you will never lack for choices when it comes to selecting a great cheap kitten food or cheap cat food that also delivers the full complement of vitamins, minerals and nutrients. But because it can be so difficult to choose one kitten or cat food out of so many options, it can also be helpful to ask your friends who have cats what their kitties prefer.
Whatever cheap cat food you choose, so long as it has balanced dietary levels for your cat's life stage and your cat seems to enjoy it, you can trust you have made a great choice in cat food to support your cat's lifelong health, happiness and wellbeing!
Further Reading and Resources
Buffington, CA. et al. 1997. Clinical evaluation of cats with nonobstructive urinary tract diseases. Journal of the Armerican Veterinary Medical Association.
Buffington CA. et al. 2006 Clinical evaluation of multimodal environmental modification (MEMO) in the management of cats with idiopathic cystitis. Journal of Feline Medicine and Surgery
Edinboro, CH et al. 2004 Epidemiologic study of relationships between consumption of commercial canned food and risk of hyperthyroidism in cats. Jounral of the American Veterinary Medicine Association.
Funaba, M. et al. 2001. Effect of Supplementation of Dry Cat Food with D,L-Methionine and Ammonium Chloride on Struvite Activity Product and Sediment in Urine. Journal of Veterinary Medical Science.
Funaba, M et al. Evaluation of meat meal, chicken meal, and corn gluten meal as dietary sources of protein in dry cat food
Funaba, M et al. 2002. Fish Meal vs. Corn Gluten Meal as a Protein Source for Dry Cat Food. Journal of Veterinary Medical Science
Russell, K. 2000. Influence of feeding regimen on body condition in the cat. Journal of Small Animal Practice.
Slingerland, L et al. 2007. Indoor confinement and physical inactivity rather than the proportion of dry food are risk factors in the development of feline type 2 diabetes mellitus