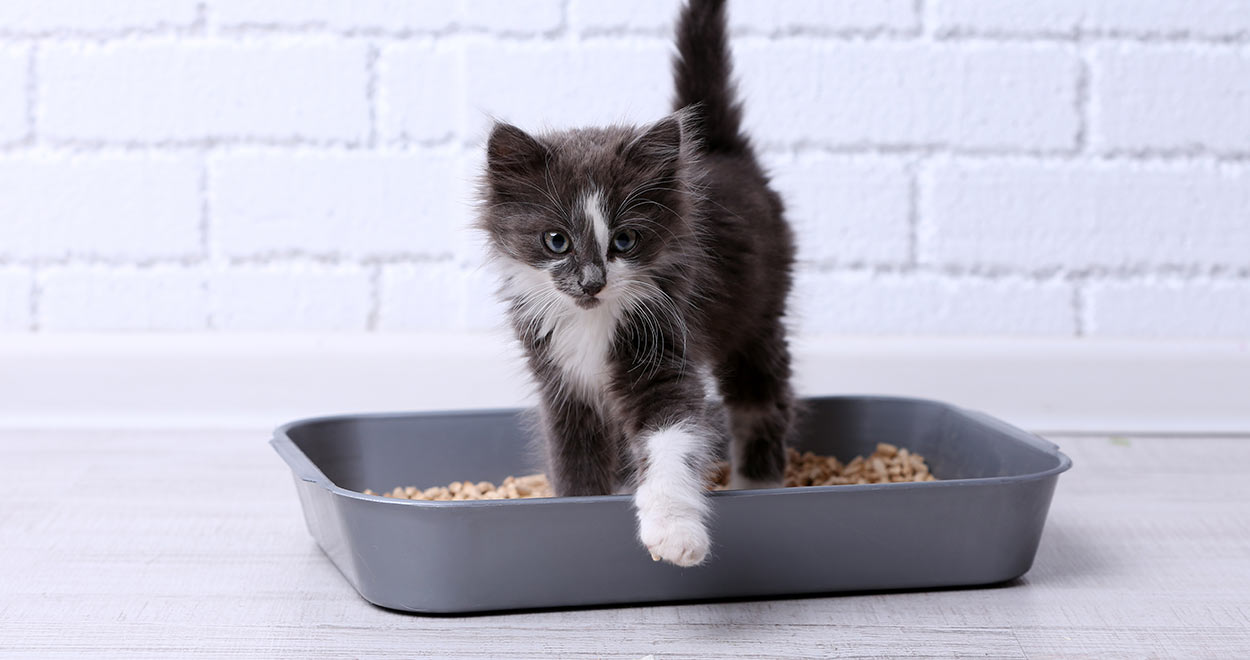 In this article Shannon Cutts makes a boring job easy by finding the best clumping cat litter choices on the market today.
Cats are cute and precious.
But litter boxes are not.
However, since the two go hand-in-hand, you definitely want to find ways to make litter box chores as quick and easy as possible!
Choosing clumping cat litter
If you are an experienced cat parent, you probably already have opinions on the long-standing debate of "clumping versus non-clumping" cat litter.
But if you are just now caring for your first feline, you may only know you haven't found the perfect cat litter yet.
There are pros and cons to each type of cat litter.
In this article, we will dig deep into the topic of clumping kitty litter so you can learn more about the best clumping litter options for your cat's personal needs!
What is clumping cat litter?
As the name suggests, clumping litter is a particular type of cat litter that forms clumps as your cat uses the litter box.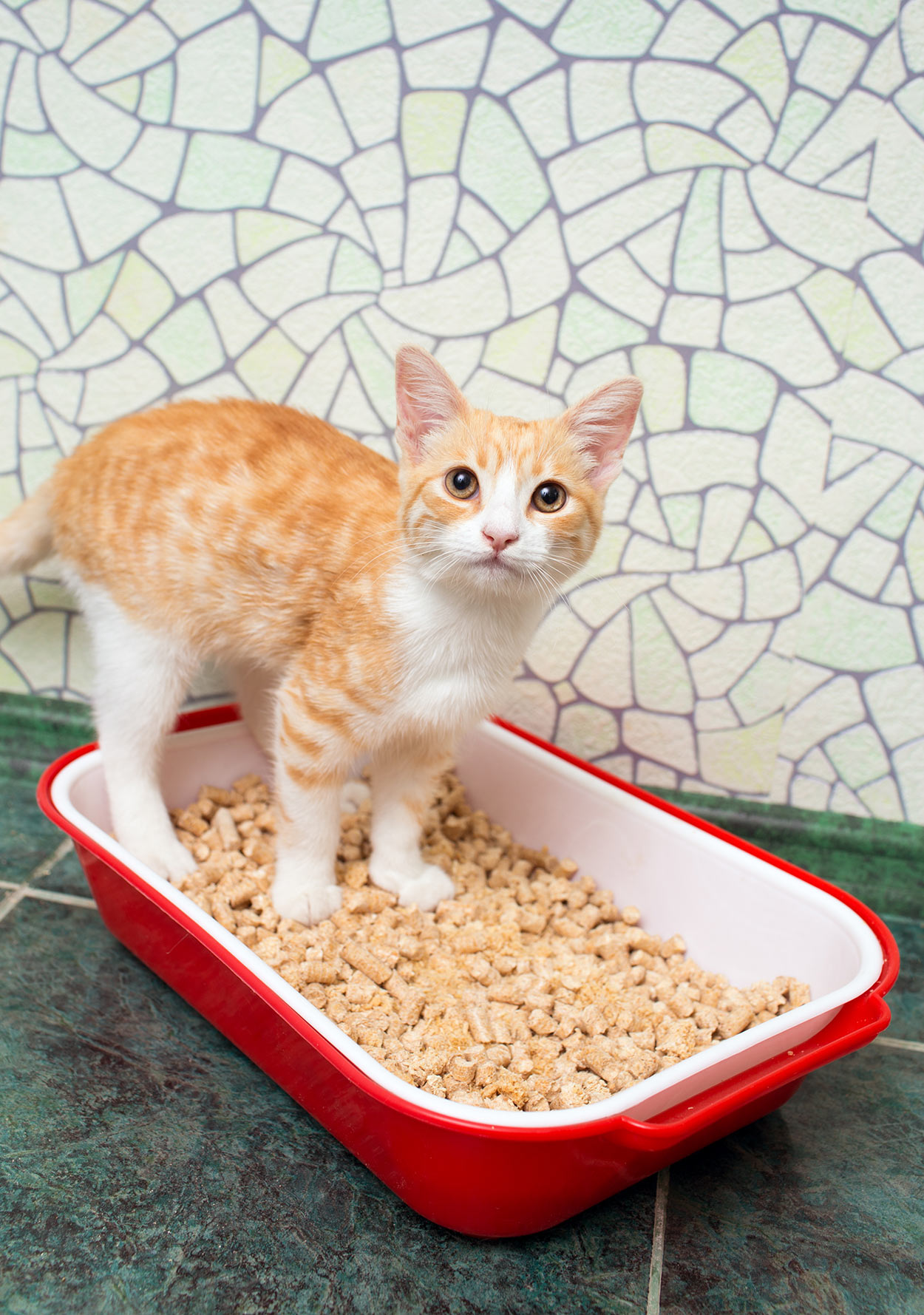 Clumping litter works by absorbing the moisture content in your cat's liquid and solid waste. As the litter absorbs the moisture, it forms clumps!
The first mass produced clumping cat litter was made of bentonite clay, a type of clay that does a really good job of absorbing moisture.
This type of cat litter is still the most popular type in use today.
How does clumping cat litter work?
Clumping clay litter does its work by swelling up when it comes in contact with moisture.
That is how the clumps occur.
In its fresh form, sodium bentonite-based clumping kitty litter looks like small granules – sort of like the sand your cat might gravitate towards outdoors.
But those tiny granules can get big fast after your kitty visits the litter box!
Unfortunately, nearly all bentonite clay used to make clumping clay cat litter is strip mined, which the planet hates.
Luckily, today there are newer eco-friendly alternatives like wheat, walnut shells, grass, recycled paper, and wood.
Many of these options will clump to some degree.
Pros of clumping cat litter
For clumping kitty litter fans, there are some significant benefits that come along with choosing this type of cat litter:
You can easily tell the "used" and the fresh kitty litter apart.
Cleaning is easy – you just scoop out the clumps and leave the rest in the litter box.
Clumping litter can last longer, since it is easy to tell which litter is still usable.
Bentonite clay helps to absorb odor as well as moisture.
Clumping litter keeps the litter box dry so cleaning day is easier and faster.
Some cats also have a strong preference for clumping litter because it is easier to find clean spots in the litter box to use.
Cons of clumping cat litter
However, as with any product that seems like a cat owner's dream come true, there are also some potential drawbacks you should be aware of.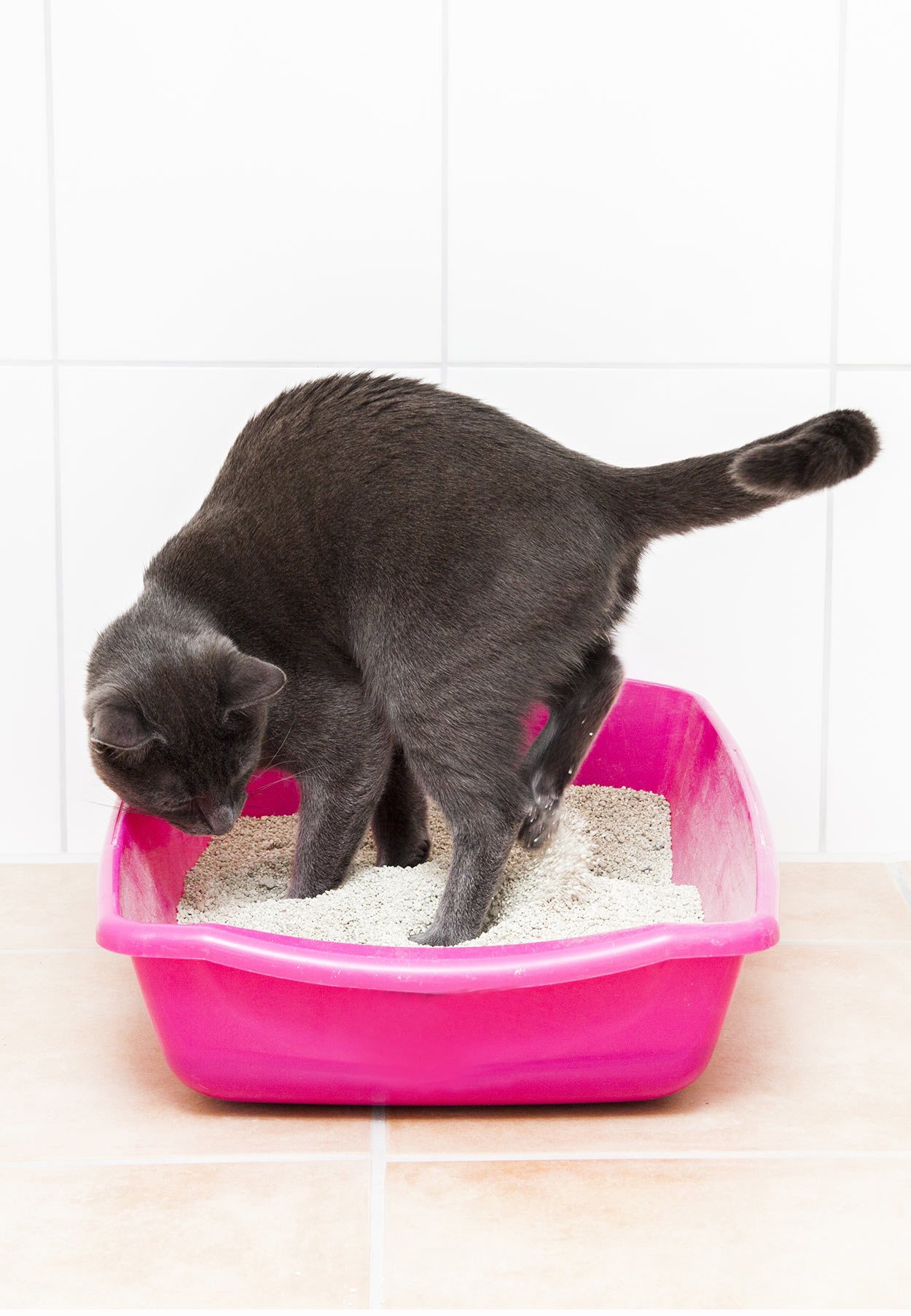 Bentonite clay-based cat litter is not only bad for the environment, but it may also be bad for you and your cat.
Some tests on human-grade bentonite clay products have found lead levels as high as 29 percent!
This is relevant because small amounts of clumping clay kitty litter may be ingested as your cat grooms his fur and paws.
Since clumping kitty litter lasts longer than the non-clumping kind, it can be easier to forget to clean the litter box, and your cat may look elsewhere (like your rugs) for a suitable spot to do her business.
If your cat has an allergy to corn, wheat or walnuts, clumping litter made with these planet-friendlier ingredients may cause digestive disturbance or worse.
Choosing the best clumping cat litter
As every cat lover knows, you may have the best of intentions when choosing your cat's litter.
But if your finicky feline doesn't find it to his liking, it doesn't matter how planet friendly, inexpensive or easy to clean that litter may be!
To date, research suggests that cats prefer litter that clumps and has no added fragrance or chemical-based ingredients.
If the cat litter has a natural scent, such as a litter made from pine wood, that is usually (but not always) acceptable.
There are also different strengths of clumping litter, and you may notice some products labeled as ultra clumping cat litter or premium clumping cat litter and other similar terms.
These are generally intended for multi-cat households, especially where more than one cat is using a single litter box.
Since your cat gets the last word on which kitty litter you will use, try not to buy any new cat litter in large quantities until your cat delivers her verdict!
Our best clumping cat litters
From here on, we've gathered the clumping cat litters we're most impressed by.
Starting with old fashioned clay litters, and moving on to kitten litters, dust-free litters, and the best of the brand new wave of all-natural clumping cat litters.
Unscented clumping cat litter
These unscented clumping cat litter products earn high marks from both cats and owners.
Dr. Elsey's Precious Cat Ultra Premium Clumping Cat Litter
This wildly popular, highly rated unscented clumping cat litter comes in an 18-pound and 40-pound bag.
It is important to get the blue bag for unscented litter (the pink bag is scented).
Owners say this litter is also nearly dust-free and it does not track.
It is a great choice for mechanical litter boxes that sift the litter for you.
Arm & Hammer Super Scoop Clumping Litter, Fragrance Free
This unscented cat litter uses baking soda and ammonia instead of fragrance to neutralize odors.
It comes in four sizes starting at 14 pounds and is low dust.
Owners say this is a smart choice for mechanical sifting litter boxes.
Fresh Step Cat Litter Odor Shield Scoopable, Unscented
This unscented clumping cat litter uses activated carbon instead of fragrance to control odor.
It comes in sizes from 8.6 pounds to 25 pounds.
Odor control is guaranteed for up to 10 days.
Clumping litter for kittens
It is a good idea to talk with your veterinarian if you want to use a clumping litter for a kitten's litter box.
Like the "clumping versus non-clumping" debate, there is ongoing controversy over whether clumping kitty litter is unsafe for use with kittens.
Kittens, who often explore their surroundings with their mouths, may be more tempted to eat clumping litter, which could then expand inside their smaller digestive tracts and prove fatal.
The safest course of action is to steer clear of clumping litter until your kitten is four months old or until your veterinarian agrees it is safe to switch to clumping litter.
If you do want to use clumping litter for kittens, the best choice is a natural clumping cat litter rather than clumping clay litter.
CatSpot Litter, 100% Coconut Cat Litter: All-Natural, Lightweight & Dust-Free
This all-natural coconut husk cat litter uses the natural absorbent properties of coconut to absorb kitten waste, control odor and reduce dust.
The solids will clump so you can remove them, and all you need to do is mix the litter to absorb the liquids.
Precious Cat Dr. Elsey's Kitten Attract Scoopable Cat Litter
This all natural softer textured formula for kittens is designed to help you train your kitten to use the litter box.
Owners say it really helps to get kittens interested in the litter box and also corrects "problem" elimination behaviours.
ökocat Super Soft Natural Wood Clumping Litter
This popular natural wood-based clumping litter has a soft texture for kitten and senior cat paws and can absorb 500 percent beyond its weight.
It is not scented and has a low dust level.
It also comes in pine wood.
Natural clumping cat litter
These all natural clumping cat litter products are at the cutting edge of litter box science.
Today, as concerns about the environment increase, more cat owners are seeking alternatives to strip-mined clay clumping litter.
If you are seeking cheap clumping cat litter (which can be a priority especially if you have lots of cats), a natural clumping cat litter may not always appear to be the cheapest option.
But sometimes you can get away with using less of the natural litter because of how it works.
If you'd like to make the switch, these three products are worth a look!
Blue Buffalo Naturally Fresh Cat Litter
Blue Buffalo's litter is made from walnut shells rather than clay and it is fully biodegradable.
You can choose from sizes starting at just 6 pounds for a single cat and larger sizes for a multi-cat family.
The manufacturer states that it will work three times better than clay-based clumping litters.
SmartCat All Natural Clumping Litter
This all-natural clumping litter is made fully out of grass.
It is biodegradable and all natural.
Sizes are 5-pound, 10-pound and 20-pound bags for single or multi-cat households.
It is free from fragrances and chemicals and has a sand-like texture many cats prefer.
sWheat Scoop Multi-Cat All-Natural Clumping Cat Litter
Sizes for this popular all natural wheat-based clumping cat litter range from 7 pounds to 36 pounds for single or multi-cat households.
It is fully biodegradable and natural.
Owners say it doesn't emit dust, smells natural and is good at clumping.
Dust free clumping cat litter
Little in daily life is more irritating than watching your happy cat track litter box dust all across your newly-cleaned floor.
With these dust free clumping cat litter products, you can have your happy cat and your dust free floor too.
Boxiecat Premium Clumping Clay Cat Litter
This dust free clumping cat litter won the 2012 Cat Fancy Editor's Choice awards for "Best Product of the Year."
It is also resistant to tracking, 99.9 percent dust free and hypoallergenic.
It's A Tea Potty! Hinoki Wood & Green Tea Natural Cat Litter by Weruva
Owners say this all natural cat litter is virtually dust-free.
It comes in a 6.7 or 11-pound bag and uses green tea to control odor.
As a bonus, it is also flushable and hypoallergenic.
World's Best Cat Litter, Clumping.
This litter is made from corn and owners say it is a no-dust litter that is very easy to clean up.
Choose from a 7-pound, 14-pound or 25-pound bag.
It is also flushable according to cat owners.
Best clumping cat litter for odor control
Litter box odor is never a favorite part of cat ownership.
All kinds of factors can influence how stinky a cat's waste may be, from diet to DNA.
These are some of the best clumping cat litter for odor control options – here's hoping one of them works to neutralize your litter box odor.
Cat's Pride Fresh and Light Premium Clumping Fragrance Free Scoopable Cat Litter
This sensitive cat formula has no dyes or chemicals.
You can order a single 15-gallon jug or a two-pack for multiple cats.
Owners say it is really good at controlling odor.
Fresh Step Extreme with Febreze Freshness Clumping Cat Litter
This litter takes a triple-layer approach to odor-fighting, using Febreze, carbon and anti-microbial additives.
Owners say it works to control odor and it is easy to clean up.
Sizes include 20 pounds, 34 pounds and 42 pounds, for if you appreciate buying in bulk.
Nature's Miracle Intense Defense Clumping Litter
This litter attacks the bacteria that causes odor from cat waste.
The manufacturer states that the odor control formula can also ease multi-cat litter box tensions.
Choose from a 14 or 20-pound bag of this intense odor-fighting clumping litter.
What is the best clumping cat litter
There's a lot of competition to produce the best premium clumping cat litter at the moment, which is great news for us consumers, because it drives up quality and creates more choice.
As cat owners start to re-evaluate the environmental impact of clay-based clumping litters, all-natural alternatives are becoming more widely available and gradually more affordable too, which is even better.
We hope you have found this overview of the best clumping cat litter helpful as you consider what type and brand to try with your cat!

Does your cat use clumping litter?
Does your kitty have a favorite litter?
What makes that litter "the one"?
We'd love to learn from your cat's experience in the comments sections below
Sources
Neilson, J., DVM, DACVB, "The latest scoop on litter," Veterinary Medicine DVM 360, 2009.
Karg, M., DVM, "Top Ten Litter Box Tips," Frederick Cat Vet, 2018.
Sheer, R., et al, "What Are the Most Ecofriendly Cat Litter Products on the Market?," Scientific American, 2018.
FDA, "FDA warns consumers about health risks with Alikay Naturals – Bentonite Me Baby – Bentonite Clay", 2016.
Klaiman, M., "Litter and the environment," Pet Products News, 2008.