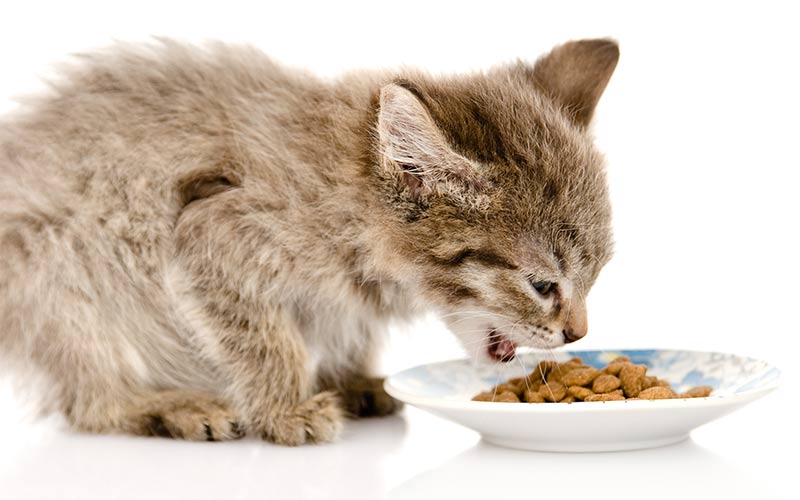 Looking For The Best Kitten Food For Your Tiny New Friend? Then Look No Further!
Check Out Our Top Tips For Making The Right Choice, Along With Reviews Of The Best Kitten Food Brands.
Welcoming a new kitten into your family is a lot of fun. But it's also an adjustment.
These tiny furballs are high energy as they play and grow, and that means they need a lot of fuel.
But deciding your kitten's diet can be daunting.
With so many brands in the market it can be hard to know which is the best kitten food for your cat.
You want something that your cat will enjoy, but also food that is healthy and nutritious.
In a rush? You can check out some of our top choices here:
All of these foods have high protein and high fat. Making them some of the best kitten food options around.
You can find out all about these and lots more of the best kitten food brands in the article below.
Feeding Your Kitten
Cats are obligate carnivores. This means that they have evolved to eat meat and nothing else.
Following this meat based, high fat diet is even more important when they are young.
As they develop, kittens need a wide range of nutrients to fuel their growing bones, brains and immune systems.
You might be wondering what level of protein or fat is best, and what brands can you trust.
Read on for the answer to those questions and more. This comprehensive guide to cat food for kittens will help you make the right choice for your feline friend.
It'll also give you a selection of high-quality brands to choose from, and show you all the options, including natural kitten food and high protein kitten food.
From kitten food brands to kitten food reviews, we've got it covered!
Choosing the best kitten food
There are many options when it comes to selecting your kitten's food.
You could feed them wet or dry food, or a combination of both.
Lots of people choose combination feeding because they feel that fussy kittens can grow into fussy adult cats.
It's sometimes a good idea to get your kitten used to different textures early on. You can do this by adding both dry and canned kitten food to their diet.
Best Kitten Food
The top food for kittens is a well-known, trusted brand that provides all the nutrients kittens need.
That's why it's important to read the labels on your cat food.
Wet Protein vs Dry Protein
Remember – you can't compare the protein and fat percentages of wet and dried food.
This is because there is so much more water in wet food.
So the percentage of protein will be relatively lower, but still high in reality.
You can see a comparison table of the moisture adjusted protein and fat content of the best kitten food options we will look at below here:
You can find a great explanation of how I've worked out these adjusted percentages on the Burns website here if you are interested.
But now, let's take a look at more in-depth reviews of each of these options. Because there is potentially more than the fat and protein percentage to consider.
Best kitten food brands
Are you looking for the best kitten food brands? An established name that you can rely on to provide consistently good meals?
When it comes to kitten food brands, two of the top names are Purina and IAMs.
Purina Kitten Food
Purina has a FOCUS Kitten range that includes chicken and rice flavor.
Real chicken is the main ingredient, and it has high protein and fairly high fat content too.
Great for your growing kittens body.
IAMS Kitten Food
Another well known and respect brand is IAMS.
They have a proactive health range for kittens a year old, or younger.
This popular food contains fairly high level of fat for a processed pet food.
And real chicken is again the main ingredient.
But Wait, There's More!
And most commonly used does not always equal the best kitten food choice.
Aside from these established players, there are a number of respected brands specialising in healthy kitten food.
Companies such as Wellness kitten food, Blue Wilderness and Rachael Ray Nutrish are all very well thought of.
So let's take a look at their kitten food options next.
Wellness Kitten Food
One of the best canned kitten food options is Wellness' Turkey and Chicken Liver canned kitten formula.
How well do you know your cat? Discover the secret world of cats.

The Happy Cat Handbook - A unique guide to understanding and enjoying your cat!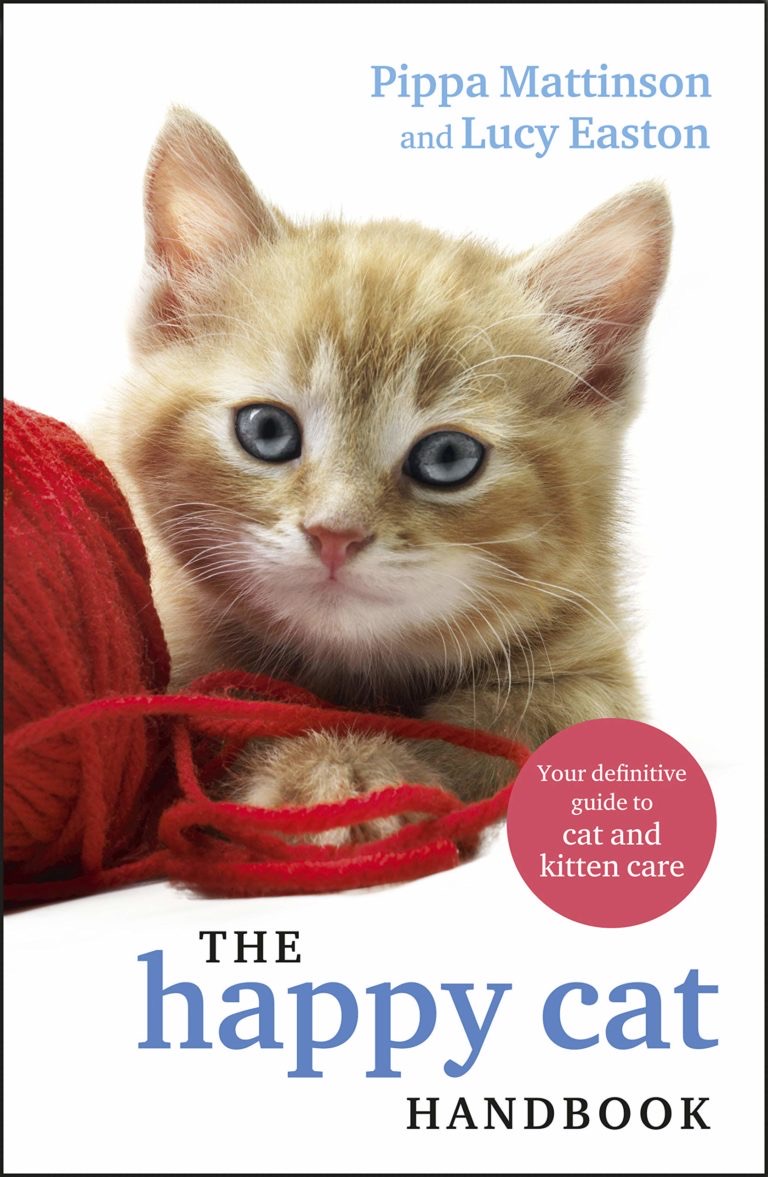 It has no meat by-products or preservatives.
This tasty food contains real turkey, chicken and even herring!
And it has the benefit of being grain free too.
Rachael Ray Nutritish
The grain free kitten food Tuna Purrrrfection from Rachael Ray is very popular.
Real fish makes up the main ingredient of this yummy food. And it also boasts a lack of artificial colors, flavors and preservatives.
However, this all stages cat food is suitable from kittenhood to adulthood – so if your cat loves it, you can stick with it.
Blue Wilderness
The Blue Wilderness canned kitten food could be the best kitten food for your young kitty if wet food is what you're after.
It's high in protein and fat, which is great for your developing cat.
A big benefit is that it's grain free.
Made from chicken and trout, and has absolutely no corn, wheat or soy.
Best wet food for kittens
If your kitten prefers canned kitten food, there are lots of flavors and types to choose from.
The best wet cat food for kittens will be the one that meets his nutritional needs and is healthy too.
Purina Fancy Feast
A popular choice is Purina Fancy Feast's canned ocean whitefish.
This is made with milk and is suitable for very young cats.
Blue Gourmet Pate
For a more upscale option, or a special occasion, give your kitten wet food in the form of Blue's Gourmet Pate.
It's got a high protein and high fat content.
The chicken dish contains DHA, an essential fatty acid that helps brain development.
Purina Pro Plan
Purina Pro Plan also has a flaked whitefish and tuna entree especially for kittens.
This yummy food has a high level of protein.
It is also rich in omega fatty acids, and made with real fish.
Did you know that thousands of research papers have been published on cat behavior and health? No time to read them all? Don't worry - we've done it for you! And picked out the best bits! The Happy Cat Handbook - A unique guide to understanding and enjoying your cat!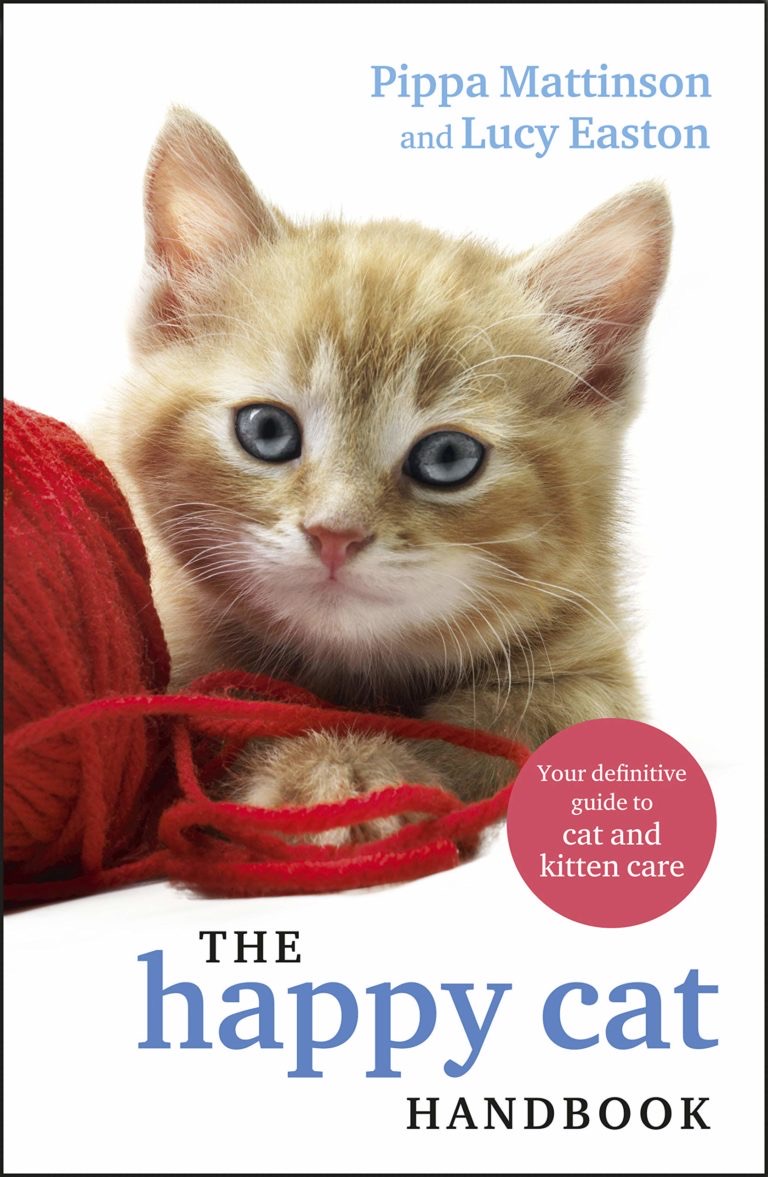 Best dry kitten food
Most owners opt for dry food as this is frequently seen as a cheap kitten food. It also stays fresher longer so is easier to buy in bulk.
Cats often prefer the taste of wet food, but this can be mixed with dry to make it more palatable.
If you choose to feed your kitten dry food, it's important to give them lots of water.
Staying hydrated will help them digest the kibble.
Try to choose a higher protein option, as this will encourage them to drink more.
Purina One Healthy Kitten Formula
Purina's One Healthy Kitten Formula contains real chicken and DHA.
It also has a high level of protein and fat for a dried cat food.
If your kitten is reluctant to nibble dry food, the manufacturer suggests moistening the kibble using no more than one part warm liquid to three parts Purina.
Royal Canin's Feline Health Nutrition
Royal Canin's Feline Health Nutrition comes in a kitten-friendly variety that aims to boost digestive health and immunity.
It contains antioxidants and prebiotics.
Hill's Science Diet
Hill's Science Diet has a dry food specially formulated for indoor kittens less than a year old.
It claims to help boost your cat's muscle and brain development, as well as reduce furballs.
Grain free kitten food
Some pet owners are wary of the filler ingredients in most commercial cat foods.
As obligate carnivores cats do not need and may have trouble digesting these.
Fillers can include lots of grains, which aren't necessary for feline feeding.
If you want to cut the grains out of your kitten's diet, there are some manufacturers who have taken the grain-free route.
We've seen a few grain free options already, but here are some more of the best kitten food options for this dietary choice.
Blue Wilderness Kitten Food
Blue Wilderness is a leader in this sector. And with good reason.
Their grain-free dry food for kittens is chicken flavoured. It's also labelled as high-protein.
And it really is high protein and high in fat.
A great choice across the board, and perhaps the best kitten food for your tiny new pet?
Wellness Core
Wellness Core has a chicken, turkey and cranberry dry food that sounds good enough to eat.
Yet again, the protein and fat levels are great for a dried food.
The best kitten food for you, perhaps?
Merrick Purrfect Bistro
This popular grain-free product is Merrick Purrfect Bistro.
It's made from deboned chicken.
Raw kitten food
For those owners who want more control over their kitten's diet, raw feeding can be a good option.
Homemade food does require a little more effort but many pet owners are turning to raw feeding as a way to boost their cat's health.
One study has shown that there is no advantage or disadvantage when comparing raw to prepared kitten food.
The Feline Nutrition Foundation is a firm advocate for a raw meat diet. They advise trying a range of raw meats, so your kitten gets used to variety. They also say feeding ground meat at first can help with the transition.
If you're not quite at the homemade stage, Instinct Raw Boost is a mix of grain-free kibble and freeze-dried raw meat pieces. It's suitable for kittens and contains probiotics, Omega 3 and Omega 6 fatty acids.
Perhaps surprisingly, the protein and fat levels are good, but no higher than some of the leading standard dry kitten food options.
Organic kitten food
Increasingly pet owners are shunning conventional pet food for fear of pesticides and preservatives.
If you're looking for a good quality organic kitten food, the Castor & Pollux range has lots of varieties.
Organix Healthy Kitten
Their Organix Healthy Kitten contains organic turkey, peas and lentils.
You can find out more on Amazon here.
Newman's Own
Another leader in the organic pet food niche is Newman's Own that makes some of the healthiest kitten food.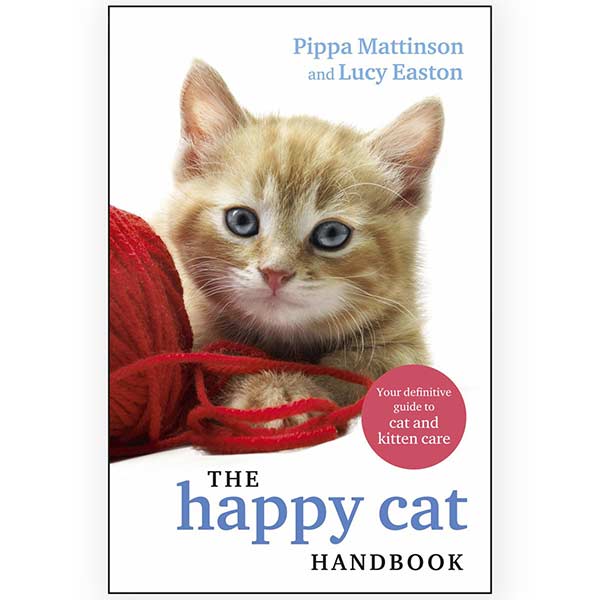 This brand has a canned kitten food made with salmon and organic chicken.
It boasts a good level of protein and high fat too.
How much food do kittens need?
Now you know what the best kitten food is for you, you'll need to know how much to feed her.
Your kitten food will give quantities on the container, but these are often over estimated.
Growing kittens up to six months of age may need three meals a day, but some owners prefer four smaller meals.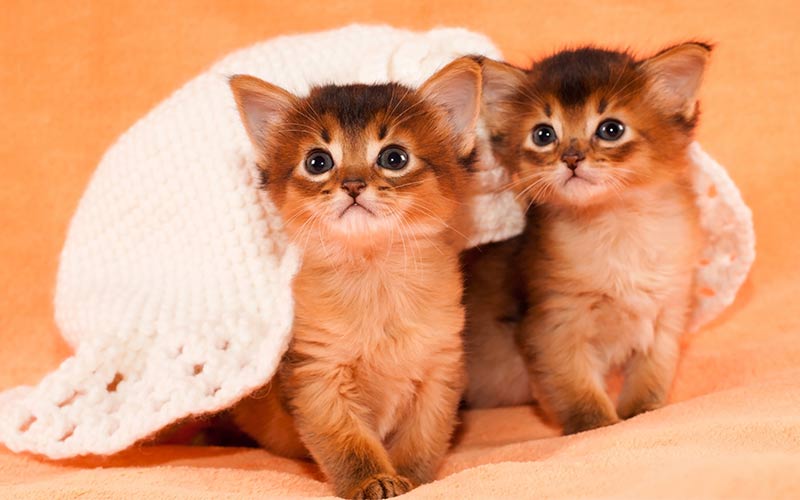 From six months, most cats only need to be fed twice a day.
A little bit of trial and error is normal with feeding, but be sure to keep an eye on your cat's weight.
Underweight kittens will not develop properly and may be malnourished. At the other extreme, overweight pets can develop serious health problems.
Make sure that your kitten looks a healthy weight, that he appears slim but that you can't feel his spine.
Good kitten food is specially formulated for kittens as their needs are different from adult cats.
They also need smaller quantities of food, to be fed more frequently.
If you've any concerns, it's always a good idea to check in with your vet. They can help you develop a feeding plan based on your kitten's individual needs.
Best cat food for kittens
The best kitten food is high in protein and fat, and has minimal fillers.
And a lot of people will want it to be grain free too.
Your kitten's personal tastes will also come into play.
Don't be afraid to try a few different options, just remember to change food types slowly to avoid upsetting her delicate stomach.
Have fun finding the best kitten food for your baby cat, and don't forget to let us know your favorite in the comments section below.
References
Your Amazing Cat!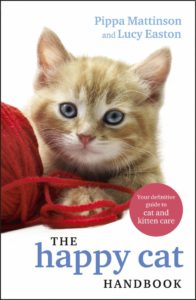 We are so excited to share our new book with you!
If you have enjoyed your visit to The Happy Cat Site we think you'll love The Happy Cat Handbook.
Written by the founders of this website including the author of the hugely successful Happy Puppy Handbook, it's packed with cat care information and fascinating cat facts.
Grab your copy today!
Free Updates For Cat Lovers!
Our cat care articles, tips and fun facts, delivered to your inbox