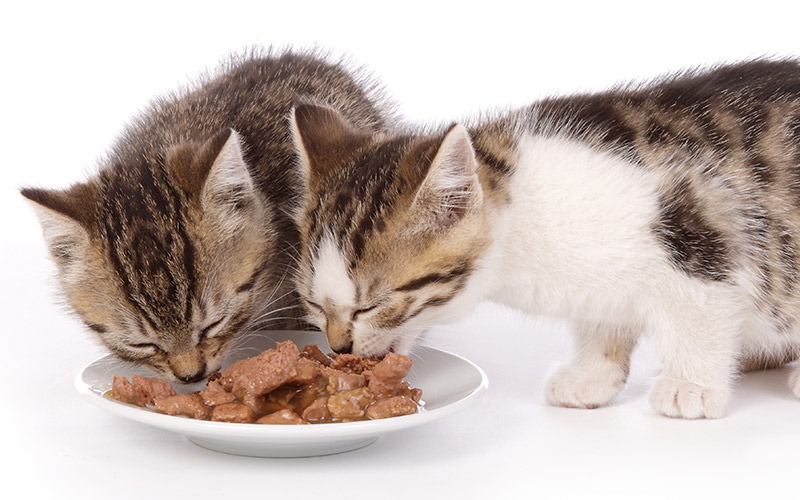 Welcome To Your Guide To The Best Wet Cat Food For Urinary Health. Reviewing The Top Brands And Products, Helping You Make The Right Choice For Your Kitty.
Urinary issues in cats are very common.
There are a few different causes, but all of these afflictions come with their own sets of nasty symptoms.
They could even put your cat's life at risk.
But don't panic! There is plenty you can do to help.
All of these products were carefully and independently selected by the Happy Cat Site team. If you decide to make a purchase from one of the links marked by an asterisk, we may earn a small commission on that sale. This is at no extra cost to you.
The importance of cat urinary health
The prevalence of urinary problems in cats has been the subject of a lot of research.
As cats get older urinary afflictions become more and more likely.
By feeding your cat a diet tailored to his urinary health, you may lower the chances of experiencing these illnesses as he ages.
Wet cat food, drinking water and general food intake all seem to play a big role.
So how can we make use of this knowledge? And what is the best wet cat food for urinary health?
In this article we'll take a look at some of the most popular cat foods created with these questions in mind.
We'll also look at what makes wet cat food work so well, and how foods are specifically made for the benefit of cats' urinary health.
What is the best wet cat food for urinary health?
A number of popular brands have developed food specifically for cats with urinary issues.
Each one of these brands would like to call itself the 'best wet cat food for urinary health'. But the diet that will benefit your cat the most depends on the cause of their issues.
Cats can experience urinary problems for a variety of reasons.
One of the major causes is crystalluria, the presence of crystals in a cats urine.
Cats excrete various minerals from their diet through their urine.
If these minerals are too concentrated they can form crystals, which can block or damage the urinary tract. Increasing water intake should lower the risk of these crystals forming.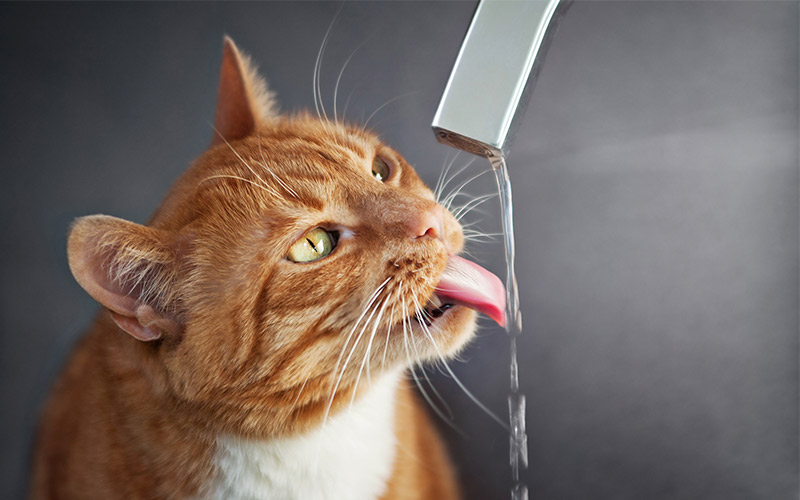 The potential severity and upsetting nature of this condition is one of the major reasons some owners are searching for the best wet cat food for urinary crystals.
Another major cause of urinary issues in cats is bladder inflammation. Also called idiopathic cystitis, this condition has a number of unpleasant symptoms.
It can make urinating visibly difficult for your cat, and might even tinge their urine with blood!
Most treatment regimens include switching to wet cat food, and increasing water intake.
Unfortunately, urinary tract conditions in cats can be very dangerous indeed.
If your cat is experiencing difficulty or seems uncomfortable while urinating, you should always talk to a vet so they can suggest a treatment. Luckily, there are a number of foods tailored to the needs of cats in poor urinary health.
Almost all of these foods are wet; lets take a look at why and then what the best wet cat food for urinary health might be.
Why is the best urinary tract cat food wet?
So, why is the best urinary cat food wet?
There are a few really important benefits that wet food could have for your cat's urinary health.
Wet food is full of water, so it's much less likely to leave your cat dehydrated.
More water means more dilute urine, so anything potentially problematic will be less concentrated.
It's essential that your cat always has access to fresh water, so he can drink whenever he is thirsty.
Wet cat food mostly consists of high protein meat. This is probably as close as you can get to a cats natural diet without raw feeding.
A study published in the American journal of veterinary research found that high protein diets can help struvite crystals, the more common urinary crystal in cats, to dissolve more easily.
The same study also found that cats would typically drink more water when there was more protein present in their diet. This means more diluted urine, leading to a healthier urinary tract.
For these reasons, when it comes to urinary cat food, wet is best.
More dilute urine and a high protein content can prevent numerous health issues. Vets suggest feeding wet cat food for urinary health in unwell or at risk cats.
Some urinary cat foods also contain additives that will lower the PH of your cats urine.
The minerals that form crystals in your cats urine are alkaline, so more acidic urine can help to dissolve them.
There's also significant evidence that more acidic urine helps to manage the symptoms of cystitis and results in lower urinary tract infections.
If you're thinking of moving your cat from a dry to wet diet, it's important to take it slowly. A sudden dietary overhaul could potentially upset her stomach, and might cause it to reject the new food.
Best Cat Food For Urinary Health
So with that in mind, lets get right to it and look at some wet food for cats with urinary problems!
Purina one urinary tract cat food
Purina's 'purina one' brand has a urinary health food, but, hang on, it isn't wet!

This dry cat food* claims to help by lowering the PH of your pets urine, and keeping magnesium levels low.
A study on urinary acidification found that lowering the PH can consistently reduce the change of a struvite blockage. Therefore this food could be particularly helpful in this instance.
The reviews for this one are generally very positive, claiming that this diet has helped noticeably with their cat's issues. Some reviewers found it upset their cats' stomachs however. If this food is introduced slowly, as all new foods should, this side effect shouldn't be too much of an issue.
With everything we've covered about wet cat food for urinary health, you might be reluctant to go with dry food.
Based on the evidence I'd be inclined to agree.
There are Purina wet cat foods available tailored to urinary health, and we'll take a look at one now.
Purina Pro Plan Urinary Tract wet cat food
A good option for the best wet cat food for urinary health is the Pro Plan Focus Purina urinary wet cat food*.


The Purina Pro Plan Urinary Tract wet cat food is more in line with current veterinary advice.
This food boasts a high water and protein content. It also claims to make urine more acidic, and reduce magnesium content.
The reviews for this one are generally great! A few people said this had upset their cats stomach. This can be quite common with news foods, but as we've said before slowly introducing them will make a big difference. This cat food has many of the features of the purina one food, but in wet form. Low magnesium content, more acidic urine, and more dilute urine should keep your cats urinary health in great condition. So give purina urinary tract wet cat food a go!
Check out Purina Pro Plan Urinary Tract Cat Food on Amazon here*.
Now we're going to take a look at Science Diet's contribution to urinary cat foods.
Science Diet urinary wet cat food
Though not as serious as cystitis or cystalluria, hairballs are still gross, and none of us like to clean them up. Well luckily, there's a product that claims to deal with both at the same time!
Science Diet's 'urinary and hairball control' cat food boasts a great dual purpose.

This wet cat food claims to provide the optimal quantity of magnesium for urinary health. This Science Diet product also contains natural fiber to reduce hairballs. It is a remedy that has shown some effectiveness in tests.
This food gets mostly good reviews, with people generally reporting that it cleared up both of their cats problems simultaneously. There were a few people whose cats didn't like the new food, but as we've said this can often be the way with new food. It depends on how choosey your cat is.
Check out Science Diet Urinary Wet Cat Food on Amazon here*.
Best wet cat food for urinary health
It's clear that wet food can be enormously beneficial to cats with urinary diseases. It'll keep them more hydrated and in turn lighten the load on their urinary tracts.
The best wet cat food for urinary tract health depends on your cat.
Cats can be very picky about what they'll eat, so you might need to try a couple of different foods before something works.
Different urinary issues can also present very similarly, so it's important to have your cat checked by a vet.
This way, they can suggest treatment and you can make an informed decision on which food to use.
Is it worth it?
These specialist foods we've discussed can be a bit pricey when compared to normal cat food.
Given the benefits they can hold, however, I think you'll agree they're worth it.
Whether it's cat food for cystitis, crystalluria or any other urinary condition, you should always make sure you're giving your pet the best possible chance.
Affiliate link disclosure: Links in this article marked with an * are affiliate links, and we may receive a small commission if you purchase these products. However, we selected them for inclusion independently, and all of the views expressed in this article are our own.
References