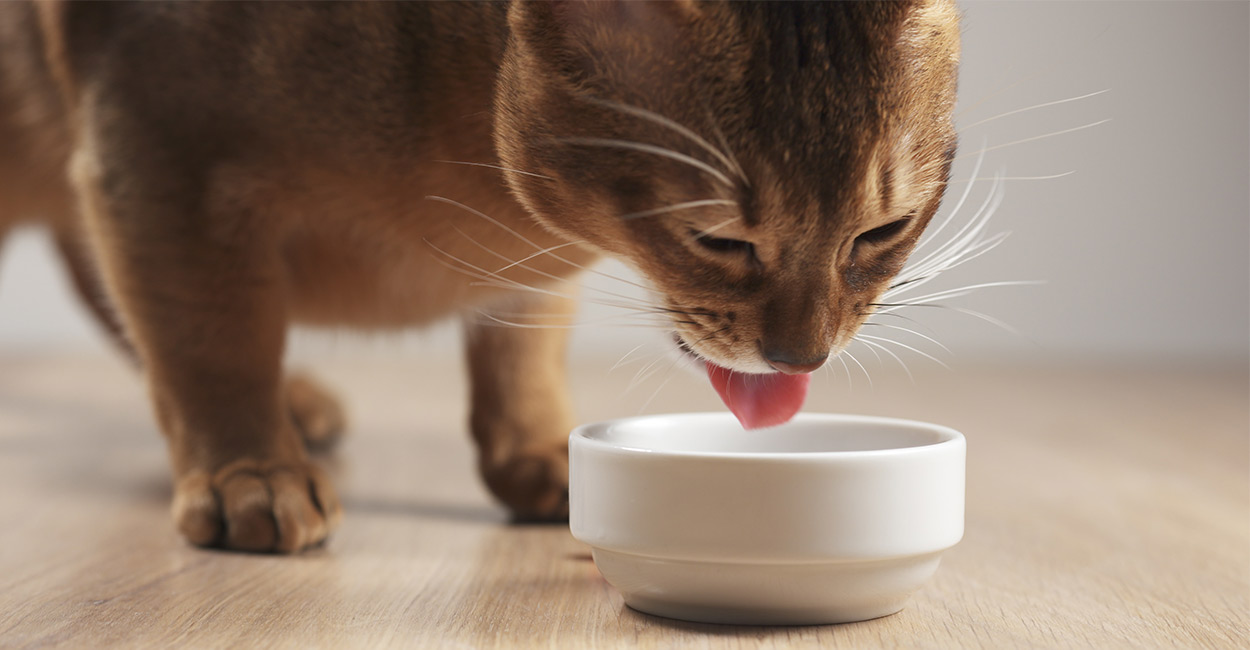 It's probably not asked often, but when you need to know, we have the answer: can cats eat beans?
Shannon Cutts finds out…
Just like cats, beans come in all sizes, shapes and colors.
There are black beans, pinto beans, red beans, Great Northern beans, lima beans, garbanzo beans, navy beans, kidney beans and even cranberry beans (although these don't taste anything like cranberry fruit).
Lentils, peas, soybeans and even peanuts are also members of the bean family.
Like many pets, your cat may get understandably curious about those small oval objects you are snacking on.
You seem to like them, maybe your cat would like to try them too!
But can cats eat beans? For that matter, do cats eat beans?
Are some beans better than others for cats? Should you let your cat try beans?
Read on for a thorough investigation of cats and beans!
Fun facts about beans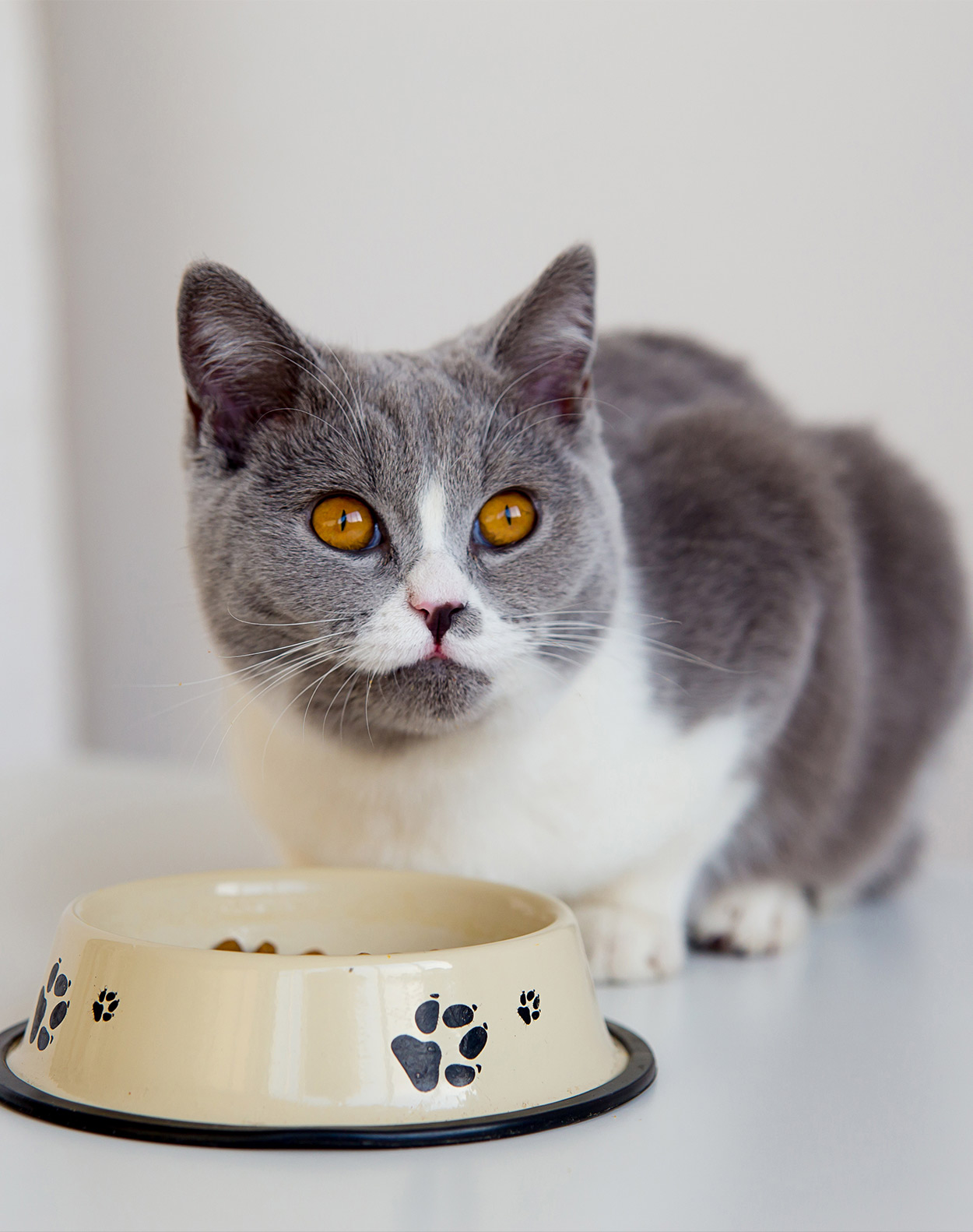 January 6th annually is National Bean Day.
For those who wonder what the connection is, it is thought this date was chosen because Gregor Mendel passed away on 6th January.
Mendel used beans and peas to test genetic inheritance theories, and completely revolutionized our understanding of genes.
Next, there may be a reason why Jack, the famous fairy tale character, climbed a beanstalk rather than a regular tree: the tallest recorded bean plant was 45 feet high!
Even more interesting, when 1,500-year-old beans were discovered during an archeological dig, a curious researcher planted them – and they grew!
The phrase "bean counter" has historical roots. In ancient Greece, officials used colored beans to elect individuals to public office.
Finally, beans can be used to make lots of different things other than food: witness the enduring popularity of the bean bags as proof!
What nutrients are in beans?
As a crop, beans have been cultivated for at least 6,000 years.
Today, the humble bean is often called one of nature's "superfoods."
This fancy term simply means that beans have lots of nutritional value.
The average bean will be packed with protein, vitamins and minerals as well as healthy dietary fiber (both soluble and insoluble).
At the same time, beans are naturally gluten-free and low calorie.
Beans contain substantial amounts of folate (B9), Vitamin A, Vitamin C, Calcium, Potassium, Magnesium and Iron.
Keep going…
I can!
Health researchers believe eating beans can reduce the risk of heart disease, diabetes and even cancer – in humans.
Beans are also naturally high in antioxidants, with dark-colored beans (red, brown, black) containing more antioxidants than their light-colored cousins.
Antioxidants help to prevent damage to the cells, which is significant because damaged cells can make the body vulnerable to everything from viruses to cancer.
Beans are also far less pricey than meat-based protein when compared ounce for ounce.
Are beans good for cats?
Beans are pint-sized nutritional powerhouses.
Or at least they are for people and other omnivores, like the family dog.
But your feline is an obligate carnivore, which means the cat digestive system has evolved to eat meat…and only meat.
Yes, it is true that cats will occasionally eat grass, but this isn't because cats enjoy the taste.
Grass is basically pure insoluble (indigestible) fiber; it goes in one end and right out the other.
Grass can help push out undesirable matter such as bones, fur, dirt, hairballs and the like.
Otherwise, your cat will stick to her diet of animal protein.
Is that a no?
Not quite.
In another sense, protein is protein, and since beans are so protein-rich and contain other essential vitamins, trace minerals and nutrients as well, you could think of a bean as a type of multivitamin.
From this perspective, feeding your cat a very small portion of beans every now and again is not likely to cause any harm and could even be beneficial.
Talk to your veterinarian first if you have any concerns.
Are beans safe for cats?
Beans themselves do not contain anything that is unsafe for cats.
You definitely don't want your cat to eat raw (uncooked) beans, however!
Raw beans have higher levels of potentially toxic glycoproteins called lectins.
In their raw form, beans will also begin to draw in moisture from your cat's gut, which may or may not soften them before they become a dangerous obstruction.
Raw dry beans that have not been washed or soaked carry another risk as well, and that is food poisoning by nasty E.coli or Staphylococcus living on the beans' skins.
Even organic unwashed dry beans may be carrying bacteria or toxins that could cause illness.
Yet another safety concern can stem from salt, pepper and other seasonings.
Can cats eat beans? Keeping them safe
Organic or non-GMO, conventional, well washed, cooked and unseasoned beans in very small quantities are typically safe for cats to eat.
On the other hand, if you are wondering "can cats eat refried beans?" the best answer is always no.
Refried beans are typically high in fat, either from lard or bacon grease.
Plus, they may have garlic, onion, spicy seasonings and extra salt added in; garlic and onions in particular are toxic to cats.
However, some cat owners report their cats really like refried beans.
This isn't surprising – refried beans are delicious!
But ultimately, it is best to keep them off the menu for your cat.
Can cats eat baked beans?
Baked beans can be extra-dangerous if they contain sweeteners, most particularly the artificial sweetener Xylitol.
If your cat eats Xylitol this is considered a medical emergency and it could be fatal.
To be safe, just steer clear of all canned beans in sauce.
Can cats eat kidney beans?
Another common question cat owners often ask is "can cats eat kidney beans?"
So long as the kidney beans are well-washed, soaked, cooked and served without any seasonings, garlic, onion or other garnishes known to be toxic to felines, it is not bad to let your cat eat kidney beans in moderation.
Are beans bad for cats?
One thing to keep in mind, however, is beans' reputation for producing gas.
Certainly, there are many tales about both humans and dogs who eat beans and have trouble digesting them, with predictable – and odiferous – results.
But do cats ever pass gas? And if so, will eating beans make the gas worse?
The answer is yes to both questions.
Beans are hard to digest no matter what type of digestive system you have, and cats have the type that is so specialized it really only digests meat proteins well.
So if you do decide to feed your cat any beans, you should be aware of the possibility that he may be doing a bit (or a lot) of farting later on.
Can cats eat beans?
Can cats eat beans? Most definitely!
In fact, the internet is chock-full of stories about cats caught digging in to their owners' burritos or chowing down on a plateful of refried delicacies.
Here, the answer to the question of "can cats eat beans?" is technically a yes.
But just because your cat can eat beans doesn't mean she should eat beans!
When feeding your cat beans for the first time, think of them like a treat.
Offer just a few (one-sixteenth of a cup or so) and see how your cat likes them.
If the beans are a success, you might want to add them to the nutritious treat food rotation once per week.
How to prepare beans for cats
Sometimes we may casually pop open a can of beans and start eating them without even thinking about how the beans can manage to stay fresh inside that can for an extended period of time.
Typically, we have salt and preservatives to thank for our tasty canned beans.
While neither is particularly good for us, your cat won't have any digestive reference for either.
The same holds true for other seasonings and flavor enhancers such as garlic or onion powder, pepper, spices, et al.
If you want to allow your cat to try some beans, the safest way to do so is to prepare them cooked and plain.
Can cats eat beans?
Cats can definitely eat beans.
Leave a plateful unattended at some future point, and you may get the same surprise many cat owners have had!
But not all cats should eat beans, especially if your cat has a sensitive stomach or known digestive issues.
This is especially true for beans prepared any other way save cooked and plain; this is truly the only safe way for your cat to eat beans.
It is always a smart idea to talk with your veterinarian if you want to offer your cat some beans from time to time.
Your vet may have some guidance for you that is relevant to your individual cat's health.

Has your cat ever eaten beans?
If so, what kind of beans?
Does your cat like beans?
We'd love to hear from you on this interesting topic!
Sources
Garden-Robinson, J., Ph.D., R.D., L.R.D., et al, "All About Beans Nutrition," North Dakota State University, 2016.
Praetorius, D., "National Bean Day: Why It's Jan. 6," The Huffington Post, 2011.
Tresca, A.J., "Why Do Beans Cause Gas?," Verywell, 2018.
Colleran & Ward, "Why Do Cats Eat Grass?," Sunshine Animal Hospital.
Wortinger, A., BIS, LVT, VTS, "Cats: obligate carnivore (proceedings)," Veterinary CE DVM360, 2010.