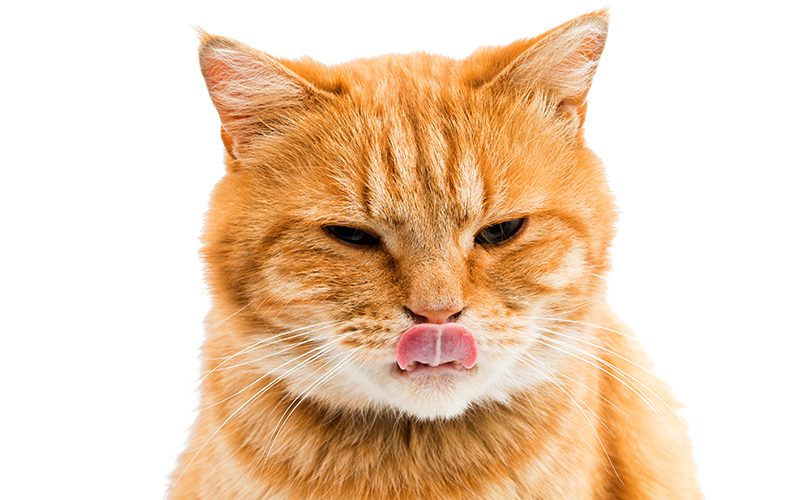 Welcome to our complete guide to cats and peanut butter! If your kitty wants to share your lunch, or you think she'd like a nutty spreadable treat, then you'll need to know whether it's safe to give her a nibble! Can cats have peanut butter? Let's find out!
It is common knowledge that dogs love peanut butter, but what about cats?
Can you give cats peanut butter?
Is it safe to feed cats peanut butter?
Do cats even like peanut butter?
If you've asked yourself these questions, we have the answers.
Can cats eat peanut butter?
The short answer to this question is yes, cats can eat peanut butter.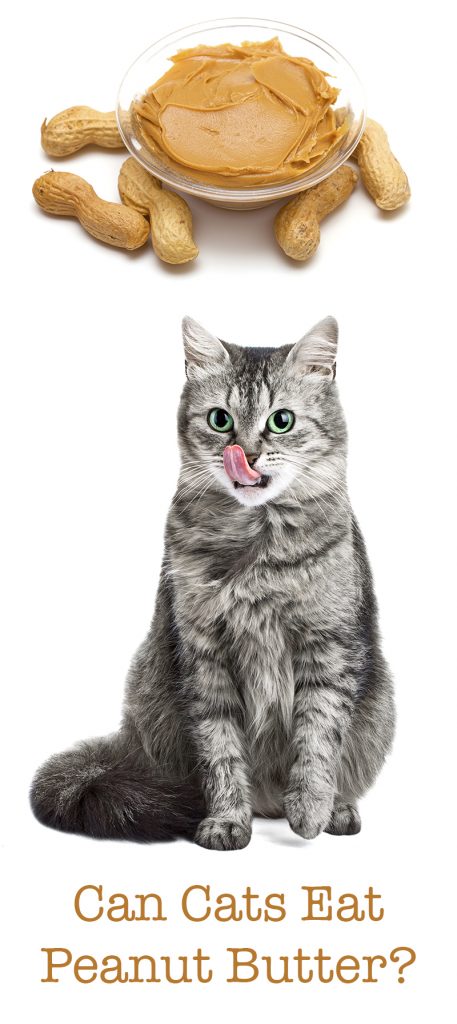 Peanut butter is not listed as a toxic food item by the ASPCA, and can even be used to entice cats into taking medication.
However, just because your cat can eat something does not necessarily mean that you should feed it to him on a regular basis.
Humans, for example, eat lots of things in moderation, like Oreos, that do not typically cause any problems, but can be dangerous when consumed in large amounts.
Is peanut butter safe for cats?
Peanut butter for cats is safe in moderation.
It does not contain any toxic substances, and even peanut butter that contains the sweetener xylitol is safe for cats to eat.
Xylitol is highly toxic to dogs, but cats so far do not seem to suffer any adverse effects from ingesting the sweetener.
Keep in mind, however, that peanut butter is sticky. Feeding your cat a large scoop of peanut butter could lead to choking or difficulty swallowing.
Is peanut butter bad for cats?
Peanut butter can be bad for cats, especially if you feed your cat peanut butter on a regular basis.
Peanut butter is full of proteins, sugars, oils, salt, and fats that your cat doesn't need in her diet.
Too much peanut butter can lead to obesity, and some cats may get an upset stomach from eating too much of the sticky paste.
While small offerings of peanut butter are generally safe, feeding your cats large amounts of peanut butter is a bad idea and can lead to health issues like obesity and diabetes.
There is one other concern about peanut butter that you should keep in mind before feeding: rodent traps.
Sometimes, people use peanut butter to bait rodent traps. You may not want to give your cat a taste for peanut butter if you also use peanut butter in mouse traps in your home or use peanut butter to disguise rodenticide.
Is peanut butter ok for cats who need medication?
Cats are notoriously difficult to medicate. They usually don't like swallowing pills, and they have a habit of turning their nose up at medication that is supposedly flavorful and tasty.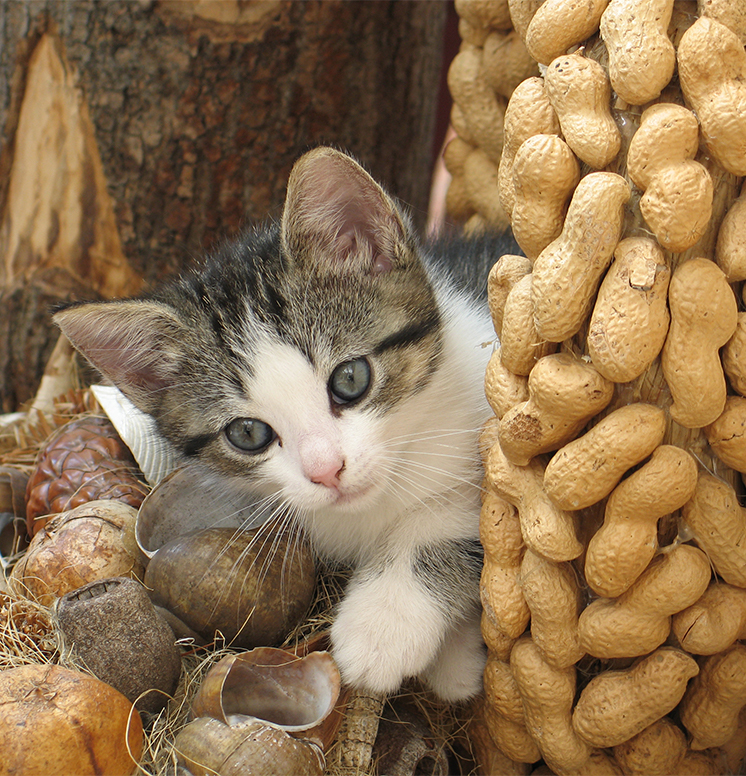 For these cats, peanut butter and other tasty treats can be a good way of concealing a pill.
If you want to try using peanut butter to conceal medication, talk to your veterinarian about how much peanut butter is safe and the best way to convince your cat to eat both the peanut butter and the medication.
Is peanut butter good for cats?
The internet is full of interesting facts and pieces of advice, many of which are not true.
The idea that peanut butter is good for cats is one of those falsehoods.
Cats are obligate carnivores, which means they get the necessary nutrients they need from meat. Peanut butter is a plant-based product, and so even though it contains proteins and amino fatty acids, they are the wrong kind of proteins and fatty acids.
Peanut butter is okay to give your cat as an occasional treat, but it will not cure any of your cat's health problems and it is certainly not good for cats.
Can cats eat peanut butter? Technically, yes. Is peanut butter good for cats? I'm afraid not.
Are cats allergic to peanut butter?
These days, we are almost all aware of the dangers of severe peanut allergies in humans, but what about cats?
Peanut allergies in cats are not common, but you should be observant any time you introduce a new food item to your pet.
If your cat exhibits signs of an allergic reaction after consuming peanut butter, like itching, hives, swelling, or difficulty breathing, stop feeding the peanut butter and contact your veterinarian immediately.
Do cats like peanut butter?
Now that you know that the answer to can cats have peanut butter is yes, in moderation, it is time to ask the real question: do cats even like peanut butter?
Dogs love it, but cats and peanut butter don't seem have the same relationship. Some cats love it, while others could not care less, and would prefer instead to make off with some of your tuna sandwich.
The only way to find out if your cat likes peanut butter is to offer him a lick to see if he is interested.
If he is, remember that moderation is key, and observe him for signs that the peanut butter did not agree with him.
If your cat does not like peanut butter, don't worry. There are plenty of other treats that cats love.
Can kittens eat peanut butter?
Kittens are curious by nature, and one of the ways they explore the world is by taste.
Some kittens discover their love of peanut butter by accident, while others are offered a nibble by owners, but can kittens eat peanut butter safely?
Peanut butter is generally safe for kittens, however, you should talk to your veterinarian before offering your kitten a new food item.
There are many reasons why you might want to offer a kitten a treat, especially if you are training your kitten.
If you want to give your kitten a treat, why not try a cat treat instead?
So, can cats have peanut butter or not?
Questions about what cats and dogs can and can't eat tend to have answers like "yes, but…" which can be confusing.
To sum it up, cats can eat peanut butter, but peanut butter should only be fed in small quantities to avoid health problems like stomach upset, obesity, and diabetes.
If you have any more questions about whether or not your cat should eat peanut butter, talk to your veterinarian.
Free Updates For Cat Lovers!
Our cat care articles, tips and fun facts, delivered to your inbox
Further Reading and Resources:
Gwaltney-Brant, S. M. DVM, PhD, DABVT, DABT. 'Xylitol.' Merck Veterinary Manual.
White, S. D. DVM, DACVD. 'Overview of Food Allergy.' Merck Veterinary Manual.
Free Updates For Cat Lovers!
Our cat care articles, tips and fun facts, delivered to your inbox