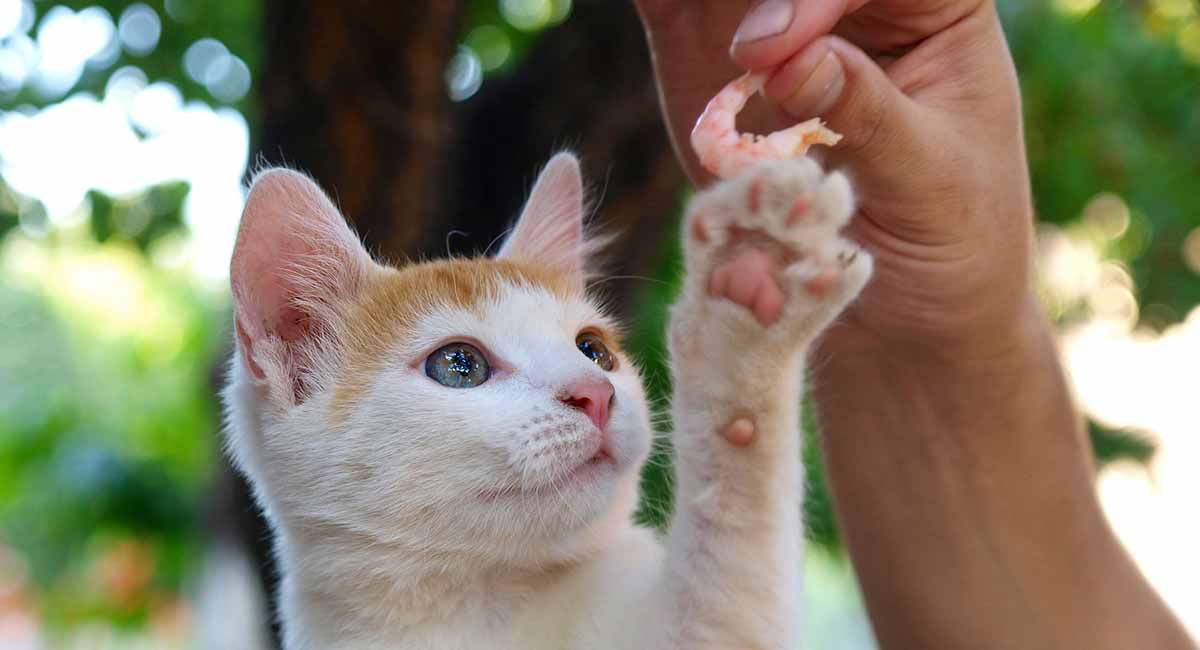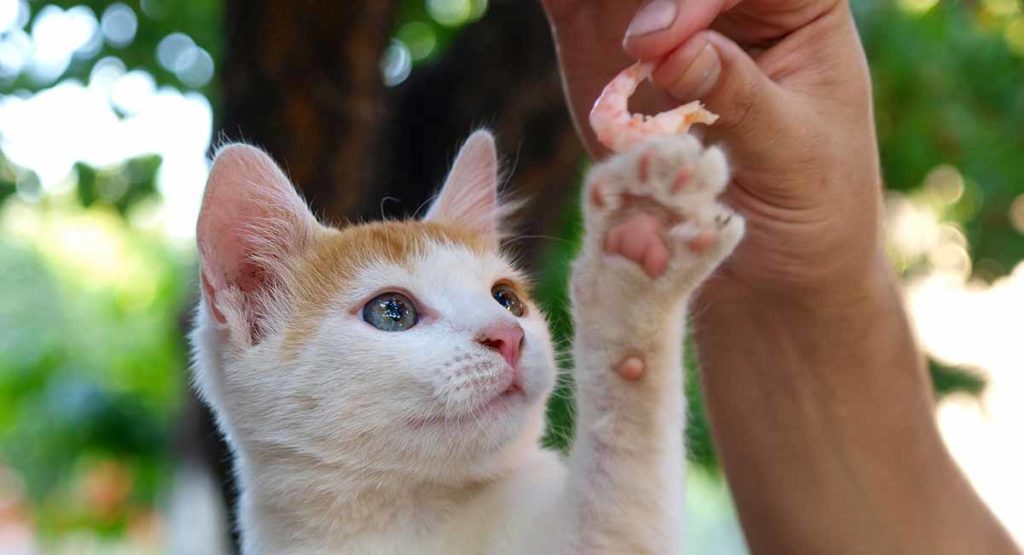 Can cats eat shrimp? Shrimp is a safe and healthy protein source for cats.
It also contains various antioxidants and vitamins that are really beneficial for your cat.
However, all shrimp should be cleaned and have their digestive tract removed before being offered to your cat.
Farm reared shrimp is also safest after cooking.
Like all great snacks, shrimp are best enjoyed by cats in moderation.
Cats and Shrimp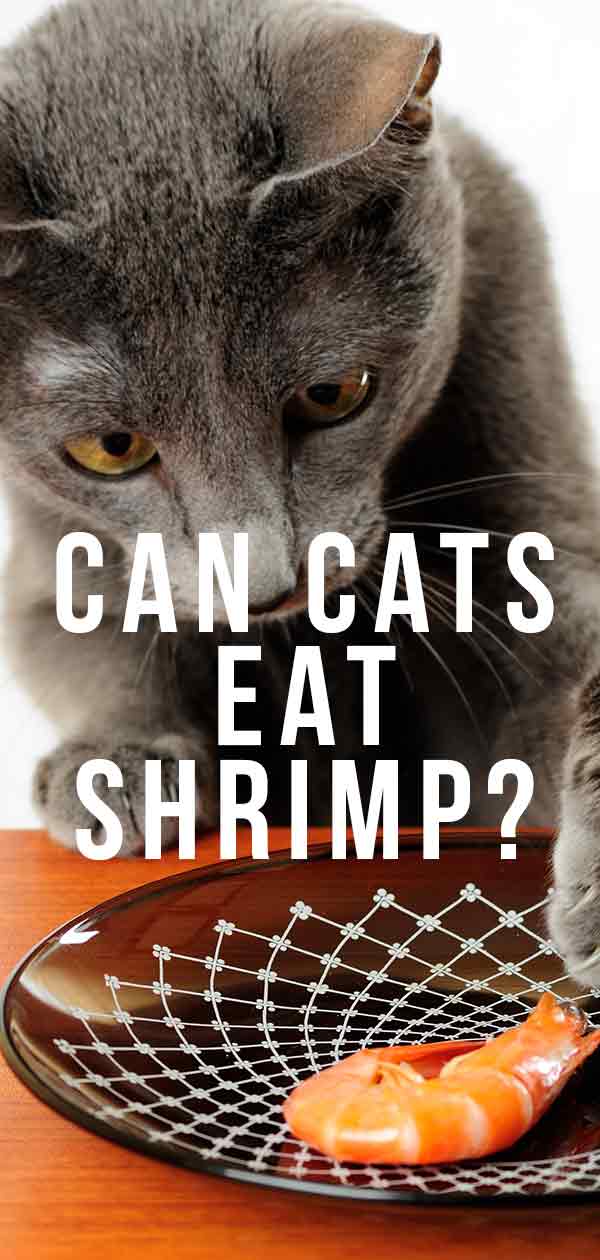 Cats are famous for loving fish. So, if you have a cat, you have probably fed him a can of tuna or sardines from time to time.
But if you're trying to experiment with new foods for your cat, you may have asked yourself – can cats eat shrimp?
The short answer is yes!
Shrimp is perfectly safe for cats to eat. But there are some details you will want to consider before whipping up a batch for your favorite feline friend.
Where Does Shrimp Come From?
Shrimp is one of the most popular types of seafood eaten in the United States.
There are many types of shrimp that are sold under this main umbrella term.
You might purchase prawns, cold water shrimp, or warm water shrimp.
Prawns are large shrimp that are more common in international markets than they are in the United States.
These are quite big and are often sold whole and either cooked or uncooked.
Cold-water vs Warm Water Shrimp
Coldwater shrimp are those that are available cooked and peeled with the shell removed.
These shrimp are harvested in ocean waters in the northern portions of North America.
Whereas, warm water shrimp are farmed and harvested in tropical and subtropical waters around the world.
How to Buy Shrimp
So, you can purchase shrimp as wild or farm-raised shrimp.
Wild shrimp are usually harvested from coastal ocean waters. But these comprise only about ten percent of the shrimp eaten in the United States.
Farm-raised shrimp are warm-water shrimp that are grown in ponds and supplemented with formulated feeds. And these are much more common in American grocery stores.
Many people absolutely love eating shrimp. Either chopped up in stir-fries or fried up whole.
But, there are hundreds of recipes for shrimp. It seems to be a staple in many households around the country.
If you have a cat, you might want to consider sharing some of your shrimp with them. Shrimp is highly nutritious — and also delicious.
What is a Natural Cat Diet?
Cats are obligate carnivores. This means that no matter how large your cat is, it needs plenty of meat in order to survive.
In the wild, cats will eat a range of meaty foods. These will vary in size and type depending on the size of the cat.
Some common "wild" cat foods include rodents, lizards, birds, and other mammals.
Domestic cats also need plenty of protein.
All cat food will have high-quality animal protein as the top ingredient.
Reasons to Supplement this Diet
However, you may want to supplement with additional protein from time to time.
Particularly, if your cat is acting lethargic or exhibits signs of a nutrient deficiency.
Shrimp is a great low-carbohydrate food that you can feed your cats.
It is natural and unprocessed, meaning you don't have to worry about it causing health problems related to a poor diet in cats.
These include issues like diabetes, obesity, and urinary tract infections.
Can Cats Eat Raw Shrimp?
So, can cats eat shrimp that's raw? Cats can safely eat raw shrimp in most cases.
You should make sure your shrimp is not farm-raised.
Farm-raised shrimp is often grown with the addition of fungicides, antibiotics, and other chemicals.
Most of these toxins are destroyed during the cooking process.
But, if you do not plan on cooking shrimp before feeding it to your cat, you should only feed them wild-caught shrimp.
Be Aware of Contaminants
Keep in mind that even wild-caught shrimp can have some contaminants if it is not cooked before serving it to your cat.
The digestive tract of a shrimp will contain whatever the shrimp ate just before it was caught.
So you may still want to cook the shrimp — just in case.
Otherwise, you can keep your feline friend safe by removing the digestive tract.
This can be accomplished by performing a simple butterfly cut or simply pulling the tract out by hand before feeding it to your cat.
Can Cats Eat Cooked Shrimp?
Can cats eat shrimp if it's cooked?
Cats can also eat cooked shrimp. Plus, this is often safer than feeding your cat wild shrimp.
Feeding cooked shrimp reduces the potential for your cat to be exposed to dangerous chemicals.
But, if you feed cooked shrimp, you should feed them plain. You don't want to add additional salt or seasoning to your cat's diet.
This could cause unique health problems all on their own.
Can Cats Eat Shrimp Shells?
Another interesting question is: can cats eat shrimp shells?
In some cases, you may be able to feed your cats shrimp shells. Just make sure they do not have any brine, salt, or seasonings on them.
Again, cooked shrimp shells will be the safest if there are any lingering contaminants on the shrimp.
How Should I Serve Shrimp to My Cat?
The best kind of shrimp to feed to your cat is wild-caught shrimp. You should avoid those that were prepared with any seasonings, oil, or fat.
Cook shrimp without any additives. And serve your cat small portions.
Most large breeds of house cats can eat one jumbo-sized shrimp in a single sitting.
If you are feeding a smaller cat (up to ten pounds), you should feed half of one jumbo-sized shrimp or a single regular-sized shrimp.
To prepare shrimp for your cat, remove the head, veins, and tail. Then, wash the shrimp thoroughly.
You should always follow these steps, even if you're feeding your cat raw shrimp.
Is Shrimp Good for Cats?
Shrimp is a tasty, low-calorie food that is also high in protein.
Cats will enjoy eating shrimp for its great flavor and scent. But it also has important nutrients that could benefit your cat's overall health.
For example, shrimp contains tons of antioxidants and vitamins. Such as vitamin B12, selenium, and healthy omega-3 fatty acids.
Plus, shrimp is high in nutrients such as potassium, phosphorus, iron, and choline. And your cat needs all of these nutrients to stay healthy.
Especially, omega-3 fatty acids. As these can aid circulation and improve blood flow.
And if your cat is aging, omega-3s are particularly vital for maintaining their general health and vitality.
Is Shrimp Bad for Cats?
With all the health benefits associated with feeding shrimp to your cat, you are probably thinking, "Great! I'll feed him several pounds of shrimp and they'll be healthier than ever."
Not so fast. While shrimp is generally healthy, you need to remember that all foods, even healthy foods, should be eaten in moderation.
Shrimp is high in cholesterol and sodium. Particularly compared to other types of seafood.
While this is fine in amounts, feeding your cat too many shrimp can lead to bloat, weight gain, lethargy, and many other health issues.
Do Cats Like Shrimp?
Cats enjoy eating most seafood. Shrimp and fish smell quite similar to each other.
And since most cats love eating fish, it's safe to assume your cat will love shrimp, too!
You might find that your cat prefers eating raw shrimp, as it will make your cat feel like the natural hunter he was born to be.
Raw shrimp will have a stronger flavor and aroma than cooked shrimp.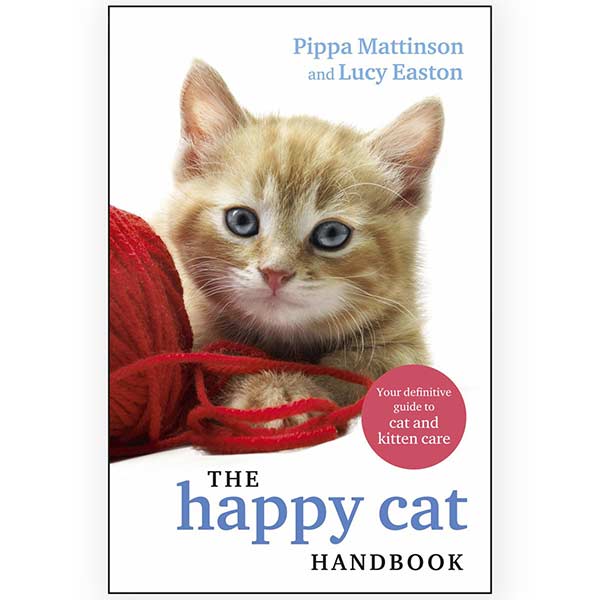 But your cat is just as likely to gobble up cooked shrimp as he is uncooked shrimp.
Can Cats Eat Shrimp?
Shrimp is a great treat for your cat. But only if you feed it out as an occasional treat.
Too much shrimp can lead to obesity and other health problems.
You should always clean shrimp before serving it to your cat. While cooking is not required, we recommend it for safety reasons.
Shrimp is not a meal replacement for your cat. But, it can make an excellent treat. If you happen to have some on hand.
Does your cat love shrimp? We'd love to hear all about your experience in the comments below.
More Food for Cats
Do you want to find out some more great treats for your cat?
Make sure to find out about other foods to share with your cat in the guides below:
References and Further Reading
Your Amazing Cat!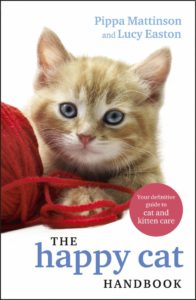 We are so excited to share our new book with you!
If you have enjoyed your visit to The Happy Cat Site we think you'll love The Happy Cat Handbook.
Written by the founders of this website including the author of the hugely successful Happy Puppy Handbook, it's packed with cat care information and fascinating cat facts.
Grab your copy today!