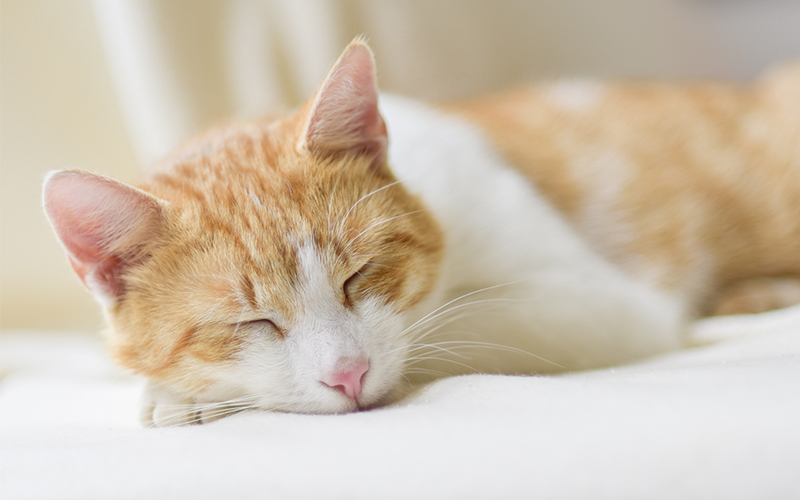 Looking for the best designer cat furniture? Then look no further! Welcome to our reviews of the top stylish cat trees, beds, scratching posts, towers and cat condos available online.
If you were your cat, what would you think if a fancy new designer cat condo or designer cat tower suddenly appeared in your home one day?
You would probably be quite intrigued!
You might circle it, sizing it up and sniffing….hey, is that catnip you are smelling?
Well glory be!
And look at all this cool sisal for scratching and stretching and scratching some more!
And wow – it also has so many hiding spots and comfy hammocks and snoozing stations….what a find!
As your cat, you would probably also eventually put two and two together to realize your human parents are going above and beyond. Giving you new designer cat furniture to make sure your days are full of fun, adventure, enrichment, activity and enjoyment.
Lucky kitty that you are, you have the best human parents EVER.
All of these products were carefully and independently selected by The Happy Cat Site team. If you decide to make a purchase from one of the links marked by an asterisk, we may earn a small commission on that sale. This is at no extra cost to you.
What do we mean by designer cat furniture?
Today's designer cat products don't wear the "designer" label lightly.
As you browse through this carefully curated list of designer cat trees furniture, scratching posts, cat towers, cat condos and cat beds, you will see words like "durable," "sturdy," "house-grade," "furniture-grade," "eco-friendly," "organic" and similar terms repeating over and over again.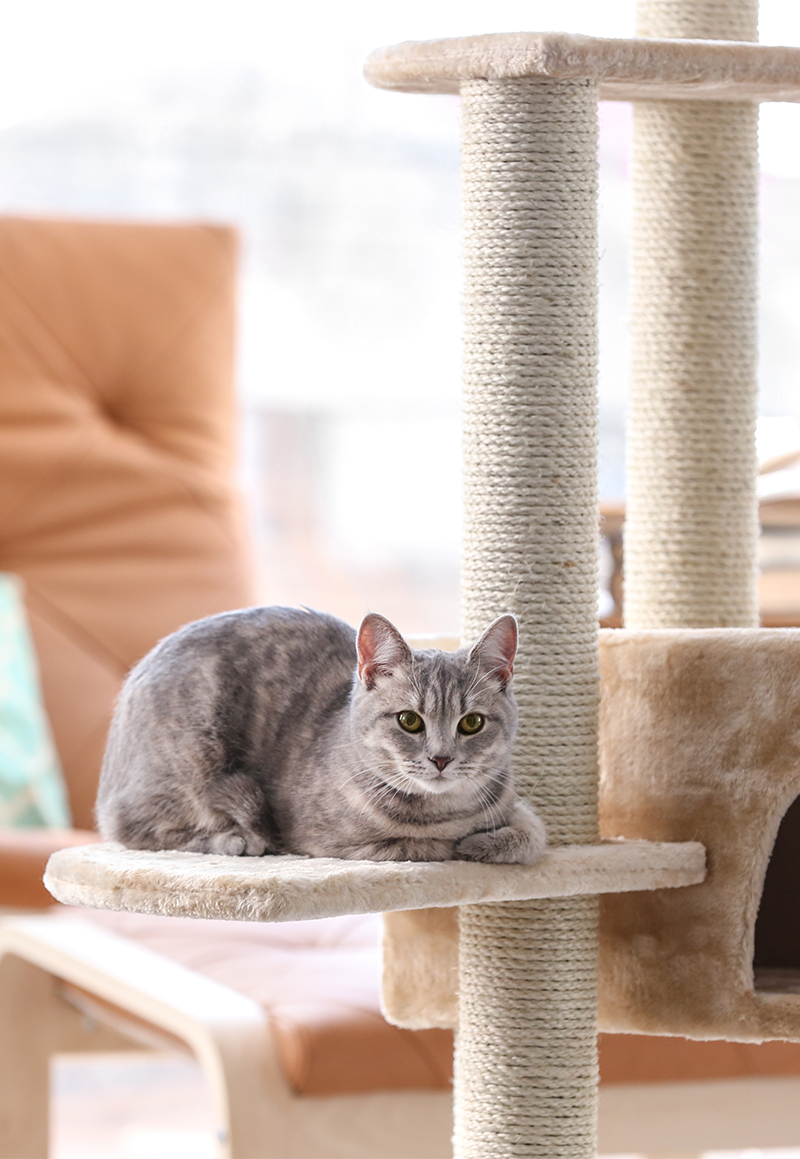 Sure, designer cat furniture may cost a bit more.
But it will also last and last. It will be guaranteed safe and non-toxic to your cat, your other pets, your kids, and you.
In addition, it will be made with cat-safe materials and adhesives you would have chosen yourself for your precious fur baby.
These products will also feature innovative design. By the handful of cat tree designer and cat beds designer companies that are taking feline enrichment, activity and comfort to a whole new scientific level.
Many of the designer cat trees furniture you will learn about here could easily be mistaken for custom-made architectural art – they are just that beautiful and unique.
Best of all, the designer cat furniture featured here is so meticulously designed and assembled that you won't worry for one minute – ever – when your cat uses them!
Designer cat trees
Happily, as veterinary science progresses, we know more and more about what our pet cats need to be healthy and happy.
Today's standards of pet cat care are so much more comprehensive and helpful so we can be sure to meet our kitties' needs fully!
Feline veterinarians today call these "needs" and not "wants".
This is because simply providing your cat with a home life of total enrichment reduces so many issues. Unwanted behavioral issues that have mystified and frustrated cat lovers for millennia.
Each of these designer cat trees approaches meeting your cat's enrichment needs from a slightly different perspective, and each does its own fabulous job of hitting a home run.
We think you and your cat will love these designer cat trees as much as we do!
Best Designer Cat Trees
This truly remarkable and eye-catching designer cat tree could almost double as modern art sculpture.
It comes in both black and white.
The tree structure spans six levels and reaches 67 inches high. At the lowest level your kitty can enjoy a sisal scratching post.
On the second level is an enclosed cat condo. The second and fourth levels feature comfy carpet.
The dimensions are sufficiently roomy for even large cats to enjoy.
The KATRIS cat tree* features both a modern and a modular design.
Five sturdy blocks can fit together in multiple ways to keep your cat engaged and interested. This design was featured on Animal Planet's hit television show "My Cat From Hell."
You can choose from white, black, natural wood or colorful blocks – all sets are certified to hold up to 300 lbs. of cat at one time!
The FrontPet Bubble Cat Tree Tower* is customizable. It comes in a natural unfinished light wood that you can treat, paint, stain or leave as-is.
The dimensions are 23 L X 18 W X 48 H inches. There are four levels and each level is carpeted for your cat's comfort.
The "bubbles" are actually lookout windows of all different sizes. Some of the windows are roomy enough that your cat can enter and exit the different levels of the tree through them as well.
Designer cat beds
After a long day, you probably want nothing more than to snuggle up under soft pillows and cozy blankets and enjoy a nice long sleep.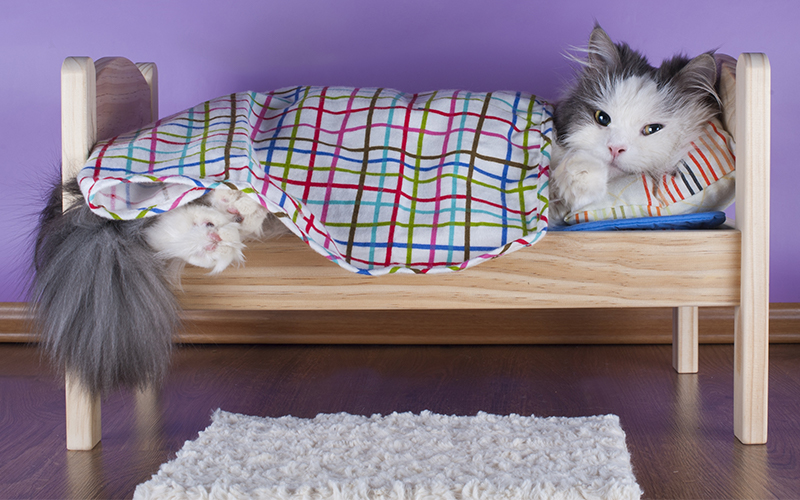 Of course, while you toil away at work during the day, your kitty is enjoying another full 12 to 16 hours of restful sleep (some kitties even sleep up to 20 hours a day!). Must be nice, right?
It is even nicer if your feline sidekick is snoozing away in one of these posh designer cat beds!
Best designer cat beds
There is no other designer cat bed on the market quite like CatGeeks ComfyCat Cat Cave.
The CatGeeks cat cave* is an eco-friendly cat bed made from pure Merino wool.
Wool is naturally anti-bacterial and it naturally repels dirt, odors and stains. It will keep your cat cool and comfy in the summer and warm and cozy in the winter.
The wool is also super-soft and flexible so your kitty can curl up in just the perfect position for a brief nap or a good long sleep.
Each cat cave bed is hand-knit and spacious enough for even large cats to find a perfect fit. It also comes with a six-month manufacturer's warranty.
This utterly unique 2 in 1 designer cat bed* can accommodate your kitty whether she prefers an enclosed or an open sleeping space.
By pushing down the top half and folding it into the bottom half into a fully concave position, it becomes an open-air cat bed.
When popping up the top half again, it becomes a fully enclosed cat cube cave!
This cat bed is made from organic cotton and has a safe non-slip bottom. The manufacturer also offers a 100 percent satisfaction guarantee or your money back.
If ever there were a cat bed that deserves a prize for multi-tasking, Vivaglory Cat Bed Sofa Scratcher Lounge* would be a great contender!
This cat bed is shaped like a small cat-sized sofa – so cute!
The entire bed is made of eco-friendly recycled corrugated cardboard, and the outer arms, bed and sides of the sofa are made for hours and days and weeks of blissful scratching.
You can choose between several neutral patterns and colors. It also comes with a free bag of catnip.
Designer cat scratching posts
Domesticated cats have been a part of our lives for so long that it is almost too easy to forget they have still retained their wild genetic roots.
So when those ancient hard-wired behaviors show up, we often understandably assume there is something wrong.
Scratching is one such behavior that is often misunderstood and mismanaged by confused cat owners for precisely this reason.
For example, all of a sudden your kitty starts to scratch the couch. Is she mad? Sad? Bored? Lonely?
She may be all of those things, or none of those things, but she is also simply carrying out deeply ingrained cat behaviors that state it is necessary to mark your turf so another cat won't try to take it from you.
Scratching strategically leaves behind visual cues and scent markers to let interlopers know "go away now – this territory is taken."
This is also why one of the best ways to redirect your feline's hard-wired scratching instinct is to provide your kitty with a designated "scratching station."
One of these durable, highly rated designer cat scratching posts can do the job nicely. Especially since each one is so well-designed that they also give your kitty the option of doing some lovely stretching and snoozing in the process!
Best designer scratching posts
The simple, lovely Ultimate Cat Scratching Post* is a huge hit with cats and cat owners. Perhaps because it does its one job so well.
The base is solid and durable so it will not tip or wobble as your cat uses it to stretch and scratch.
The material is solid, durable sisal fiber that can withstand daily extended scratching sessions.
The post itself is a full 32 inches in height, permitting even "long and tall" cats to get a full, luxurious stretch. The color is a soft natural neutral beige.
This elegant Jumbo Cat Scratcher Lounge* is almost meditative in its design.
It is also roomy enough for multiple kitties to lounge, stretch and scratch at the same time.
There is very sturdy and designed with total cat safety in mind. The structure is made from recycled cardboard and the adhesive is made of non-toxic corn starch-based glue.
PetFusion sends a free bag of organic catnip with each order, as well as a six-month manufacturer's warranty.
It is quite likely your kitty has never seen a designer cat scratching post quite like the Necoichi Cat Cozy Scratcher Bowl*.
It is shaped like a minimalist salad bowl in neutral beige.
The entire interior is a scratching pad that can be reversed and re-used, giving it double the normal useful life of a scratching post.
The bowl's dimensions are 17 L X 17 W X 4.7 H inches. Replacement scratch pads are sold separately.
Designer cat towers
Even the smartest cats will struggle to curb their natural instincts to jump and climb.
There are a couple of reasons for this. First, cats are genetically programmed to do exactly that. Whether it's to avoid predators, capture prey, scope out mates, patrol territory or locate a secure spot to nap and hide.
Watching a cat as she effortlessly leaps from floor to countertop is nothing short of miraculous. Especially when you ponder how, well, impossible it would be for you to attempt the same!
But however marvelous to behold, it is also reasonable to prefer your kitty stay off the furniture. Both for reasons of safety and sanitation.
This is also why providing your cat with a personal cat tower is considered a true feline enrichment need.
When your cat knows she can climb and leap to her heart's content on her cat tower, she might be more inclined to humor you and stay off the "no-no areas."
Of course, leaping in itself can be a dangerous activity if the surface your cat is aiming for isn't sturdy and secure.
Luckily, you won't ever have that worry when you choose one of these amazing designer cat towers. Each of these designer cat towers features sturdy construction, a stable base, and an elegant yet feline-friendly design that can easily blend in with your existing home décor.
Best designer cat towers
This stunning designer cat tower* could readily be mistaken for a custom-made art piece. It is that elegant and beautiful.
You would have to get up close to see that it is made of berber carpet and sisal for use as a scratching post.
The base is very sturdy and the dimensions (69 L X 20 W X 20 L inches) ensure your kitty will be able to climb as high as his heart desires in total safety.
You can choose from two colors, espresso or mahogany.
If you were seeking a cool piece of neo-modern trendy retro art (that doubled as a cat tower in its spare time) you couldn't do any better than the superbly designed Bowsers Deluxe Cat Tower*.
It features five successively smaller enclosed cubes, one stacked on top of the next, and each with its own personalized peep holes.
The cubes come in a variety of cool colors (orange, lime green, sky blue, white, deep brown). The construction is upholstered wood that you can easily wipe down to clean. In addition to stacking the cubes, you can combine them in other fun ways to keep your kitty interested.
The exterior is made of a heavy and durable ribbed cotton that will feel like sisal to your cat when it is scratched. The tower can support up to 50 lbs. of cat at once.
Yet another cat tower that could easily double as floor art, this graceful and elegant designer cat tower* is pure quality through and through.
It is made of cat-safe unfinished solid birch wood that is cabinet-grade quality. The base is just 23 inches, yet is very stable and solid.
The tower height is 68 inches. There are four separate carpeted platforms for snoozing and resting – the space is sufficient for several kitties to enjoy this cat tower at once, and cat owners say even larger cats will find it sufficiently spacious for lounging.
Designer cat condos
If you have ever discovered your feline nestled in your suitcase, curled up in a shoebox in your closet, dreaming inside the laundry hamper or snuggled inside your gym bag, you are already fully aware of how much cats like small, dark, quiet, enclosed spaces.
This behavior, like the scratching and stretching and jumping and leaping discussed in earlier sections here, is hard-wired into your cat's survival instinct database. At this point, your kitty could no more unlearn these behaviors than you could unlearn the instinct to yawn when you feel sleepy.
And truthfully, it is good for his safety and security that your cat continues to instinctively do these things. For instance, from the security of a small, enclosed box, your cat can survey his terrain, steer clear of potential predators and keep watch for tasty prey. He can also sleep in relative safety, since few will even detect he is there.
Each of these designer cat condos features a slightly different take on meeting this basic, non-negotiable feline need. Some condos are roomier than others. The condo shapes differ. Some condos are ground-level, while other condos are sky-high. All of this variety helps to encourage your kitty to try out different options and find the type of condo that feels the most safe, secure and comfy.
Best designer cat condos
This remarkable Designer Cat Condo Pagoda* literally features a top story pagoda enclosed condo.
The entire wood structure is carpeted in house-grade plush carpeting, with four sisal scratching posts at the base along with a second pagoda-style enclosed condo.
There is also a carpeted ladder that leads up to a cute hanging cat toy ball. You can choose from five colors (beige, green, blue, grey, brown).
The astounding Iris Designer Cat Condo* is part condo, part tower and part tree.
It features four condo hideaways of different shapes and sizes, several multi-level perches.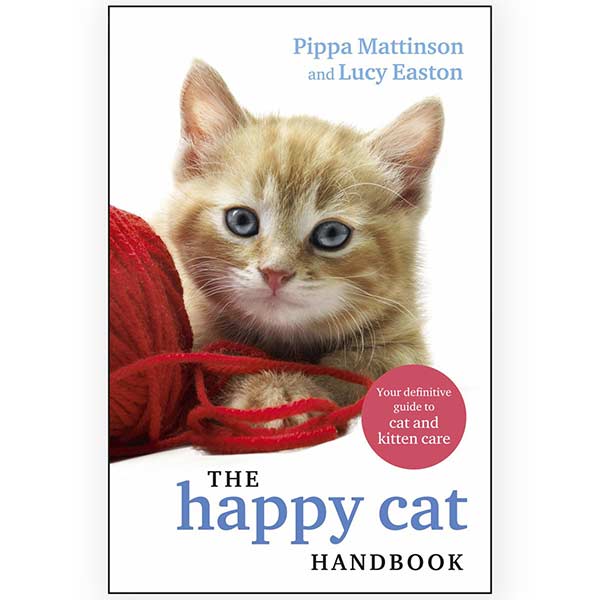 Also featured is a wonderful long curved sisal scratching post, several additional sisal scratching posts throughout the structure, a comfy hammock and a very sturdy base.
The dimensions are 27.60 L X 23.60 W X 84.70 H inches, making this one of the highest cat trees you will find that also includes condos.
It comes in a lovely light beige color.
You truly won't find another designer cat condo like this Ultra Luxury Cat Condo*. It looks like a true cat castle!
The structure is made of sisal, furniture-grade vinyl and synthetic fur. It is designed so you can just wipe it down to clean it.
The roof is easy to remove, clean and replace. It stands 56 inches high with two beds at different heights.
For the Ivory Sahara design, each bed is 16 inches in diameter – plenty of room for even a bigger cat to enjoy.
Best designer cat furniture
Some of the incredible designer cat furniture featured in this article is so eye-catching and unique, it can be genuinely hard to stop marveling at it.
These pieces not only inspire great conversation for when you host at-home get-togethers for your friends. You could even be forgiven for giggling at your guests' surprised faces once you let them in on the secret of what the "art" they are admiring is truly used for!
But most importantly, each of these high quality, highly rated designer cat beds, scratching posts, cat trees, cat condos, and cat towers has been deliberately designed and manufactured to fully meet your pet cat's enrichment and environment needs in wonderfully creative ways.
So when you surprise your fur baby with one of these wonderful creations, you can feel truly good and at ease about how much your cat will enjoy it and also how safe and secure it will be for your kitty to play with.
Still not found your perfect piece of designer cat furniture?
Check out our other great cat furniture reviews here:
Free Updates For Cat Lovers!
Our cat care articles, tips and fun facts, delivered to your inbox
Affiliate link disclosure: Links in this article marked with an * are affiliate links, and we may receive a small commission if you purchase these products. However, we selected them for inclusion independently, and all of the views expressed in this article are our own.
Resources
Haug, L., DVM, "Environmental Enrichment Suggestions for Cats," Texas Veterinary Behavior Services, 2006.
Ellis, S. L. H., et al, "AAFP and ISFM Feline Environmental Needs Guidelines," Journal of Feline Medicine and Surgery, 2013.
Naiman, R., PhD, "Here and Meow: What Cats Can Teach Us About Sleep," The Huffington Post, 2013.
Estep, D. Q., PhD, et al, "Why Cats Scratch," Oshkosh Area Humane Society, 1994.
Castro, J., "Why Do Cats Like Boxes?," Live Science, 2014.
Your Amazing Cat!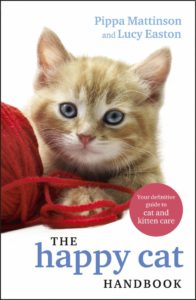 We are so excited to share our new book with you!
If you have enjoyed your visit to The Happy Cat Site we think you'll love The Happy Cat Handbook.
Written by the founders of this website including the author of the hugely successful Happy Puppy Handbook, it's packed with cat care information and fascinating cat facts.
Grab your copy today!
Free Updates For Cat Lovers!
Our cat care articles, tips and fun facts, delivered to your inbox