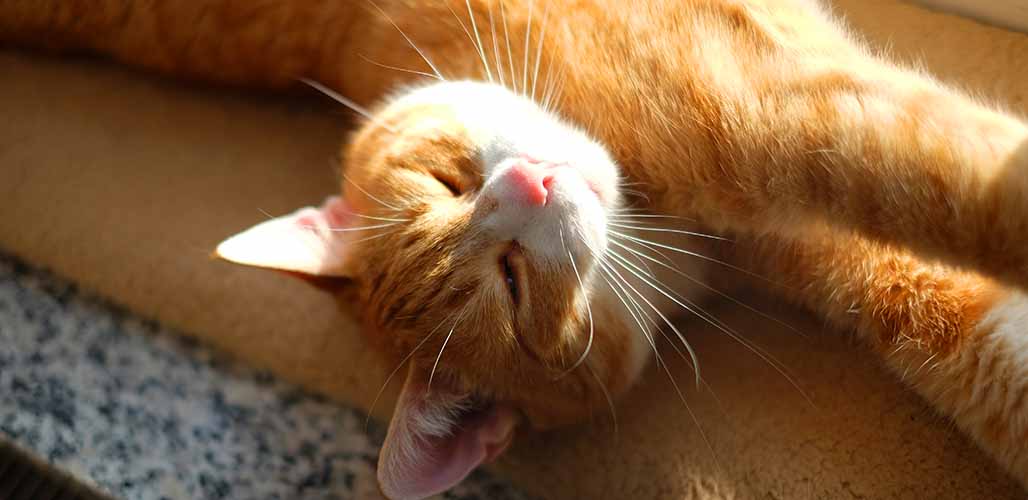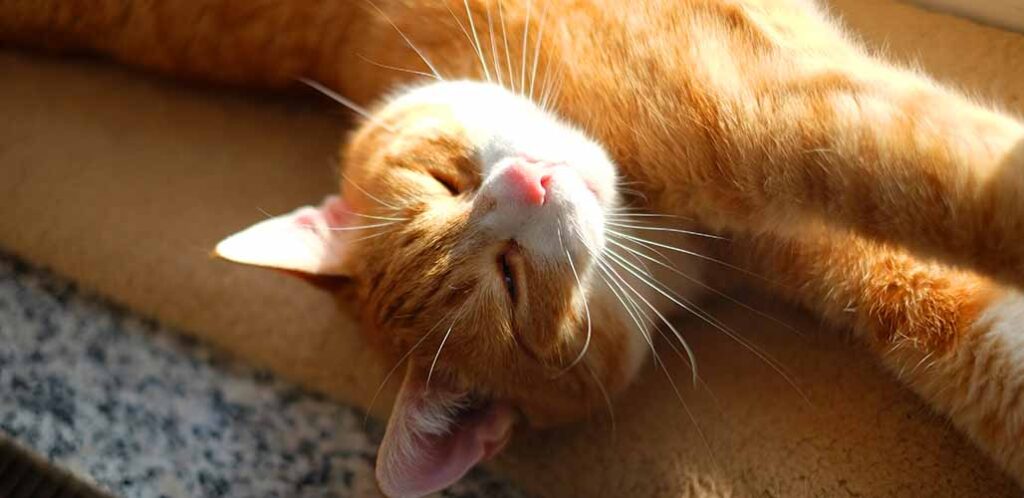 In my mind, the archetypal image of a cat has always been of one basking in a pool of sunlight on a bedspread. As you can probably guess from that, the cats of my childhood were all champion sunbathers and bed colonizers! But do cats like sunlight generally? Do they need to spend time in it? Can it hurt them? It turns out, their preference for being in sunlight might actually be rather low, and that might also be for the best. Here's why, and everything else you need to know about cats and sunshine.
Contents
Do cats like sunlight?
Basking in the sunshine is an observed natural behavior in most cat species. Just like we humans enjoy the warmth of the sun, resting in sunlight is probably a pleasantly warming sensation for cats too. In the wild it could have a survival benefit too. Cats are warm blooded, which means they turn the chemical energy in their food into heat energy to regulate their body temperature. Basking in sunshine also raises their body temperature, so they have to rely less on their own energy reserves to stay warm. This in turn reduces the pressure on them to hunt and secure food for calories.
But, whilst I have vivid memories of our cats soaking up the sun for a warm nap, in this survey of nearly 300 cat owners, only 6 respondents said their cats did the same. The rest found alternative heat sources, including radiators, computers, and even toasters! In fact it seems that the light from windows is of secondary importance to cats after the warmth from that light. If somewhere else is as warm or warmer, then they will quite happily relocate!
Cats might also benefit from access to windows because they offer visual stimulation from outdoors, such as other animals, people, and traffic. But again, this is different to needing or wanting the light from the window.
Do cats need sunlight?
Whether cats need sunlight is disputed. You might already be familiar with the role sunlight plays in making vitamin D in us humans. UVB rays in sunlight react with proteins in our skin, and transform them into vitamin D3, the active form of vitamin D. Rats and dogs also make vitamin D3 in their skin using sunlight, but intriguingly cats cannot. Which means two things:
Cats don't need sunlight for vitamin D production, and their vitamin D levels aren't enhanced by access to sunshine.
They need to eat a diet which provides 100% of their vitamin D requirement.
In fact, as far as researchers have been able to establish so far, cats don't get any direct nutritional or metabolic benefit from sunlight.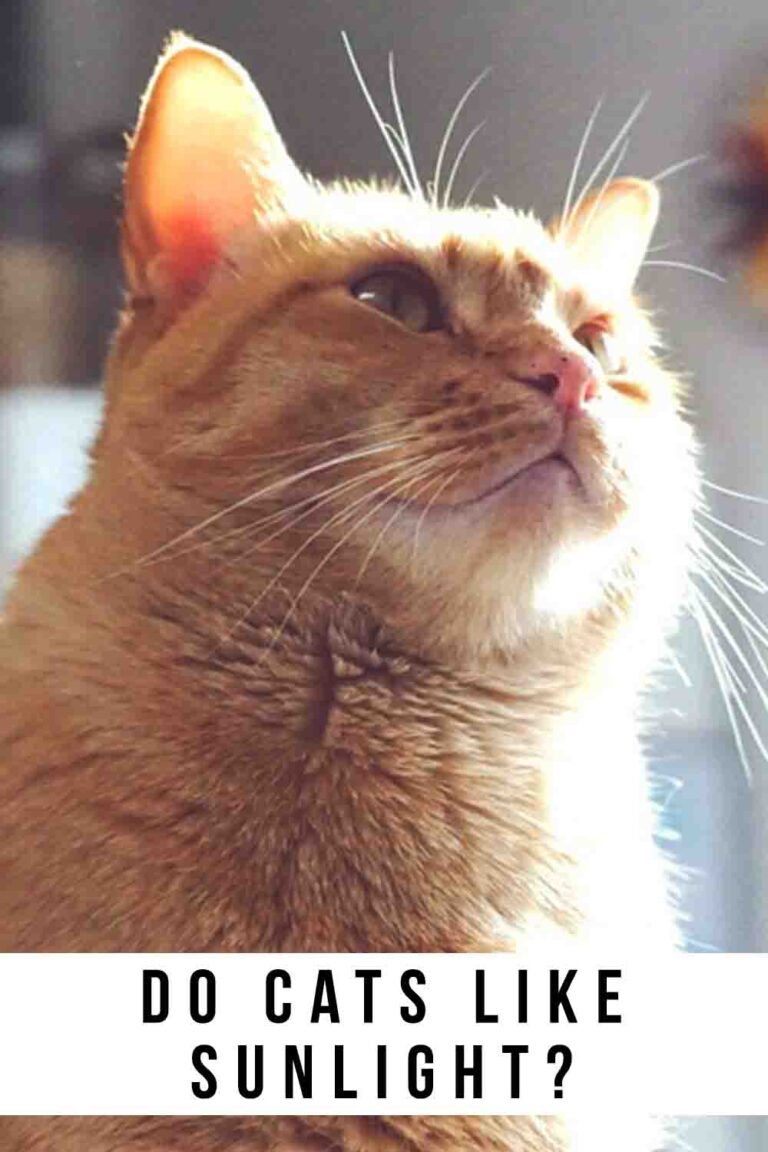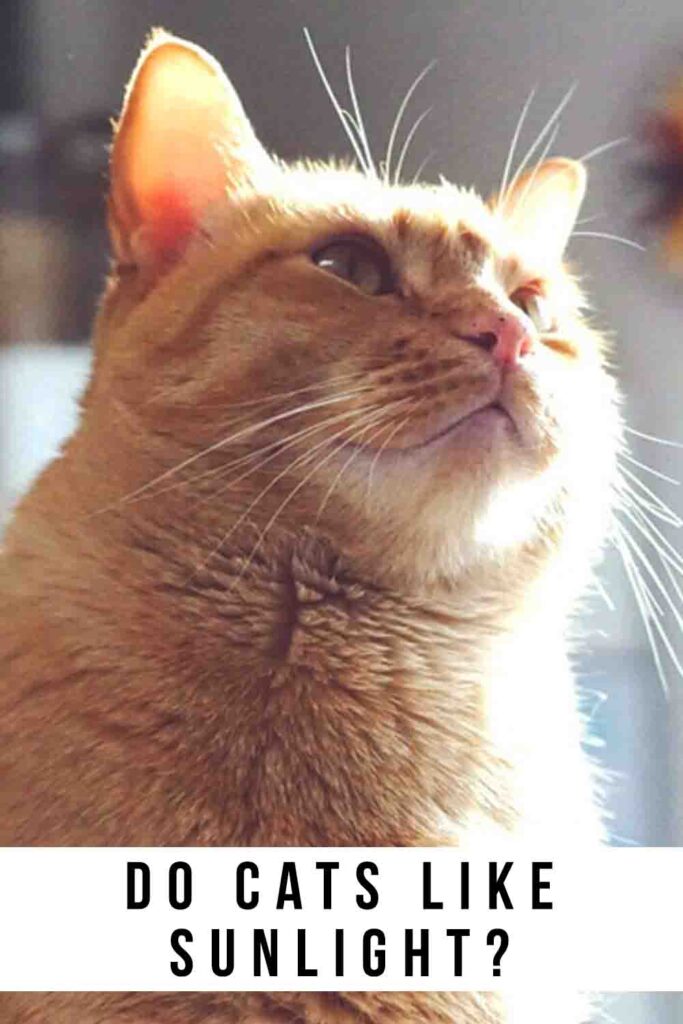 Cats don't need sunlight to see either. Their eyes are specially adapted to work in low and extremely low light conditions. And of course they have their highly developed senses of hearing and smell to help them navigate too. So really, all sunlight can offer them is warmth – and as we've seen, it turns out most of them are happier to seek that elsewhere too!
Can sunlight be harmful to cats?
So it's unlikely whether cats get any direct benefit from sunlight. Let's look next at whether sunlight can actively harm them. It's well known that too much sun can damage our human skin, and cause skin cancers. And the same is true for cats as well. Especially cats with short, fine or no hair, but even longhaired cats can be affected. Specifically, UV exposure can cause:
Solar elastosis. Destruction of supportive tissues in the skin, creating yellow thickened skin with wrinkles that don't stretch out
Actinic keratosis. This is characterized by dry scaly patches of skin.
Cancers. UV exposure can cause skin cancer in cats and also cancers of other tissues. For example the blood vessels in the ear, which are also exposed to sunlight.
Symptoms of sun damage to look out for are:
Scabby craters on their skin.
Non-healing scratches on their nose.
The edges of their ears getting thick, scaly, or curling.
If you spot any of these symptoms in your pet, arrange for a vet to take a look.
How to help your pet safely enjoy some rays
The good news is, if your cat obviously does love sunshine, but you're worried about them overdoing it, it's quite easy to convince them to nap elsewhere. Since they probably appreciate the warmth more than the light, researchers have shown how easy it is to influence where a cat rests, simply by providing a heat mat elsewhere. For good measure, you could couple this with putting shades or shutters on your most intensely sunny windows (usually the ones facing south).
Something else to consider is that indoor cats often like sit at windows because they offer visual stimulation. You can reduce their reliance on sitting in the sun for this by playing more interactive visual games with them (like chasing a laser pointer), or even putting a nature documentary on TV!
Do cats light sunlight – Summary
Cats probably don't appreciate sunlight as much as I assumed from the behavior of the cats I grew up with. Really, what they really like is the warmth. Cat's don't need sunshine for health reasons either, so if your apartment faces north don't worry about whether your indoor cat is catching enough sun. If your cat does like to sunbathe, take care to protect them from potentially damaging effects of UV light.
Does your cat seem to like sunlight? Let us know in the comments box down below!