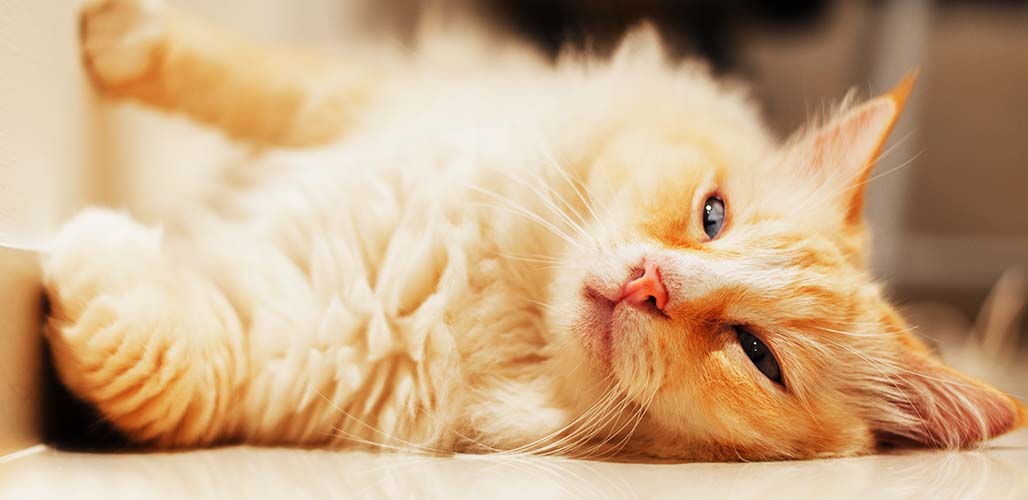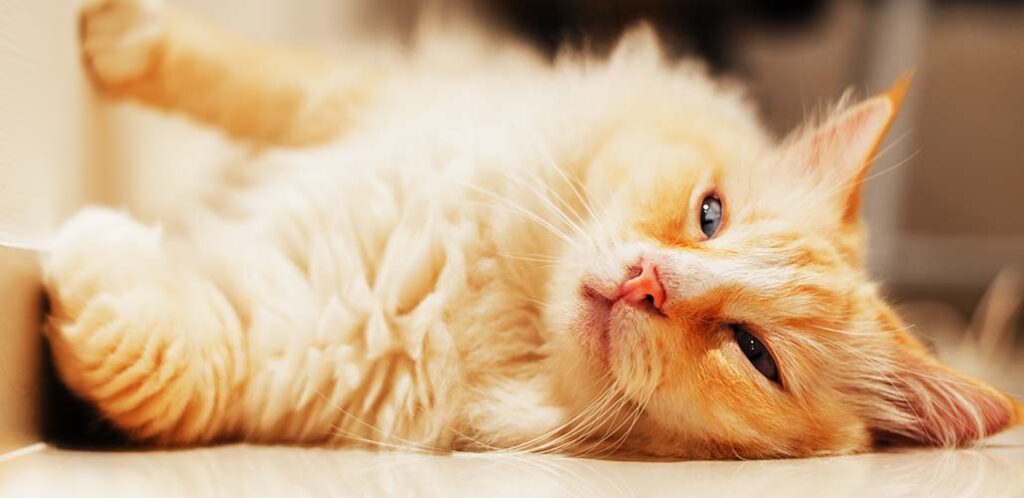 An orange Ragdoll cat has red or cream fur with an orange hue. They are affectionate, loving and laid back kitties, who love lots of attention from their human families. Our complete guide to the orange Ragdoll cat coloring has everything you need to know about Ragdoll cats with points tinted by orange pigment – from red to cream!
An orange Ragdoll cat has pheomelanin pigment in their fur. Pheomelanin can appear as a rusty red or a pale creamy orange, depending how concentrated it is. Orange pigment isn't directly linked to any differences in cat personality, but some people do think orange cats have a distinctive temperament all of their own. This might be due to the link between orange coats, and sex.
Teemo and Arya are beautiful examples of orange Ragdoll cats. But Arya's coat is a little more unusual than her brother's. Let's get started with our orange Ragdoll cat guide, and find out why!
Can Ragdoll cats be orange?
Yes! In fact, there are two orange-based colors which are accepted for show quality cats according to the Ragdoll breed standard. The first is red, and the second is cream. Both of these colors come from the orangey-red pigment pheomelanin. Red Ragdolls have very dense pheomelanin pigmentation in their point fur, and they are also known as flame point cats or fire point cats.
Cream Ragdoll cats also have pheomelanin pigment in their fur, but it is more diluted. Arya and Teemo are cream Ragdolls, but as you can see, they are distinctly orange in places!
What is an orange Ragdoll cat?
Ragdoll cats are large, long haired cats with ombre coat pigment which get darker on their nose, ears, paws and feet (their 'points'). The category of orange Ragdoll cats includes:
red Ragdolls with solid (unpatterned) points
cream Ragdolls with solid points
red lynx and and cream lynx Ragdolls (those with visible tabby stripes in their points)
and red and cream bicolor Ragdolls (which have white markings overlapping their points – Teemo and Arya are both cream bicolor Ragdolls).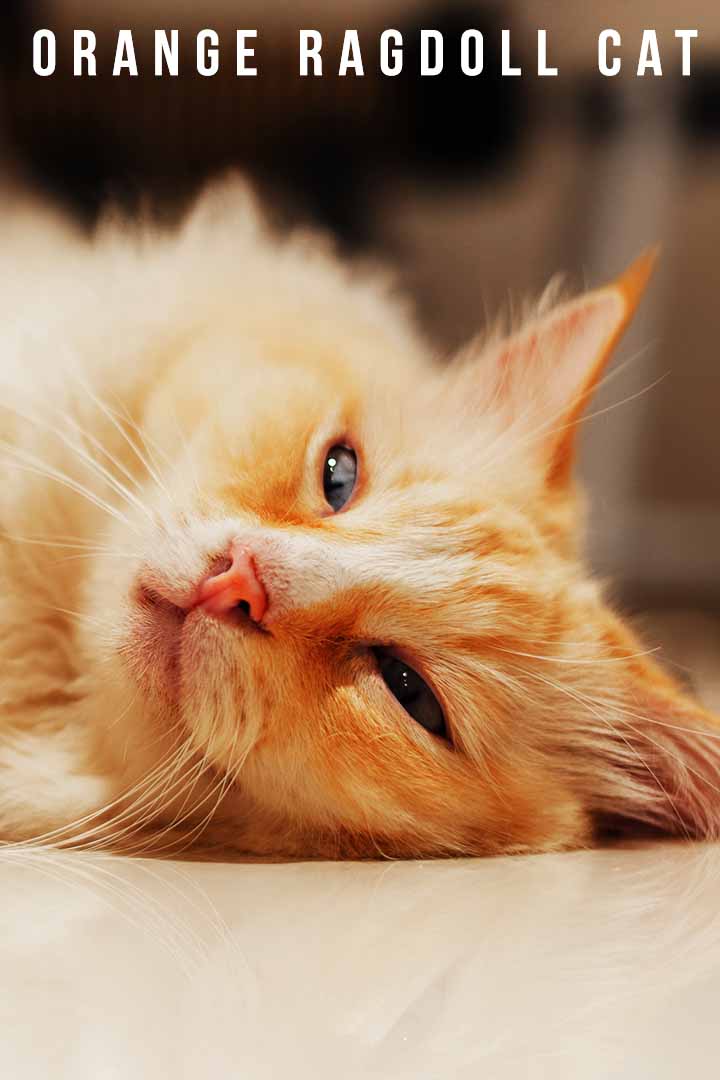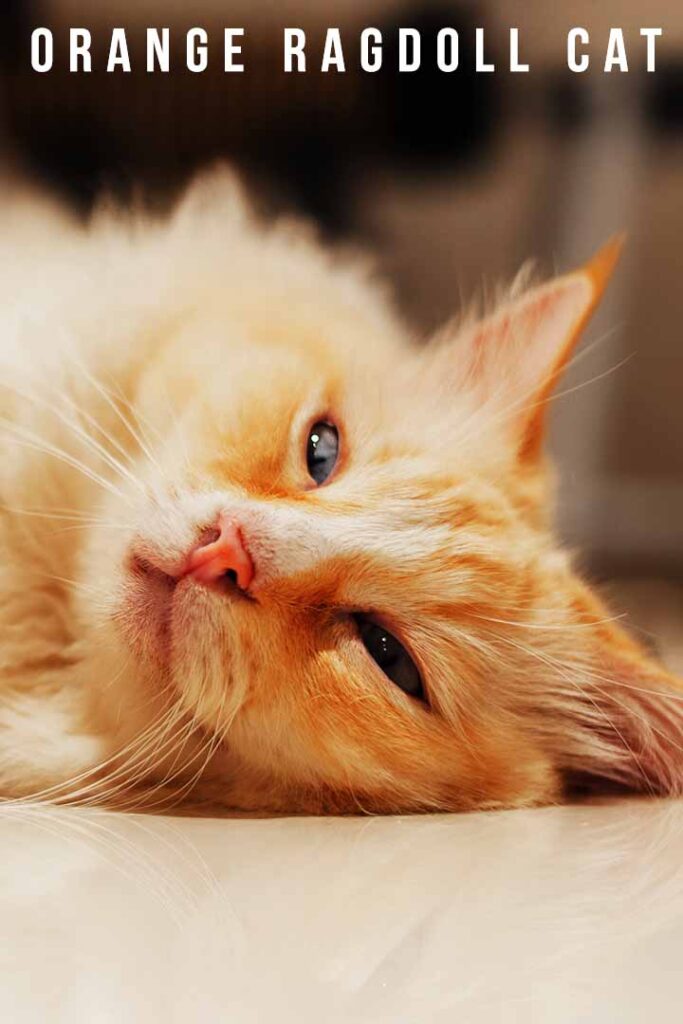 The category of orange Ragdoll cats doesn't usually include Ragdolls with tortoiseshell markings in their points, even though these do have small patches of orange fur too. Since they also have patches of eumelanin-tinted fur (which appears as seal, chocolate, blue or lilac), they are not purely orange anymore.
Orange Ragdoll cat facts
All orange cats, including orange Ragdolls, are more likely to be male than female. That's because in cats, the genetic instructions for coat color sit on the X sex chromosome. Male cats only have one X chromosome, so they can only possess the instructions for making one type of pigment – pheomelanin or eumelanin. Female cats have two XX chromosomes, so they can carry two copies of the instructions for pheomelanin, two copies of the instructions for eumelanin, or one copy of each. These differences in possibilities mean that roughly 75% of orange cats are male, and 25% are female.
Orange Ragdoll cats have ombre coats because their coats are temperature sensitive. The melanocytes (pigment producing cells) produce more pigment when they are cooler, and produce less pigment when they are warm. So their coat color is denser where the surface temperature of their skin is lowest – their ears, paws and tail. You might also notice your orange Rag doll cat's color changes slightly with the seasons.
Whilst red and cream Ragdoll cats can both be registered as having solid points, in fact orange coats (and points) are always tabby patterned. But, they can appear solid if the contrast between their stripes and their base color is very low. You might be able to spot the tabby stripes on a solid orange Ragdoll if you look at them in the right light. The first place you'll spot them is the classic tabby 'M' on their forehead.
Orange Ragdoll cat temperament
Ragdolls are famous for being friendly, affectionate, and playful. Lots of owners describe them as being puppyish! In one survey of cat owners, respondents were significantly more likely to describe orange cats as being friendly. But, there isn't currently any known mechanism by which coat color directly changes personality. Things which are known to shape a cat's temperament are:
early socialisation
how much physical and mental stimulation they get
whether there are other cats in the household
and their sex.
Sex is a particularly relevany one in relation to orange Ragdolls, because as we've seen, they are disproportionately male. Some studies have found that male cats are more likely to be sociable, loving, and playful. But, this has been contradicted by other research, and more data is needed. Male orange Ragdolls are also more likely to perform more territorial behaviors, including roaming, and urine marking. Neutering can reduce these behaviors.
Orange Ragdoll cat health
Ragdoll cats are a generally healthy breed. They have a life expectancy in the region of 10 to 15 years. Probably owing to their size, they are more likely than average to be diagnosed with hip dysplasia – a malformation of the hip joint which can develop into painful arthritis. Some research has indicated that Ragdolls may also be especially prone to heart disease and kidney disease, and that orange Ragdoll kittens can inherit these problems from their parents. To protect future generations of kittens, good breeders take care to only breed from cats which have a clean bill of health from their vet.
Orange Ragdoll cat grooming
All Ragdoll cats need regular brushing. The Cat Fancier's Assocation describes their coat as being 'moderately long, with abundant guard hairs, but minimal wooly undercoat'. The sparseness of their undercoat means their fur isn't as prone to matting and tangling as other longhaired breeds, but they might still have problem areas in their armpits and around their butt. Brushing helps with this, and also helps dislodge dirt and debris. It's also the perfect opportunity to bond with your cat, and spot any cuts, abrasions, parasites, infections, or changes in weight promptly.
Raising an orange Ragdoll kitten
Ragdoll kittens need lots of care and attention in their first year, and beyond. Besides teaching them to use a litter box, and establishing a habit of scratching against scratching posts instead of furniture, you'll also need to provide lots of opportunities for physical play, and mental stimulation. These guides elsewhere on the site can help:
Many Ragdoll owners say their cat craves human company, and doesn't cope well with being left alone.
Orange Ragdoll cat price
Orange Ragdoll cat price depends upon several factors. Kittens with show title winning parents and grandparents can command up to $2,000 dollars. Factors which affect their price include your region, and for show quality kittens whether you purchase them with further breeding rights, or commit to early spay/neuter surgery instead.
Sometimes particular colors or patterns which are particularly sought after also command a small premium. But in general, reputable breeders don't charge significantly more for one color over the others, because they are all equally accepted by the breed standard, and making one more valuable than the rest makes cats in that color attractive to kitten farmers.
Your Orange Ragdoll cat
Orange Ragdoll cats have point colors which are entirely caused by the pigment pheomelanin. They are also known as a flame point Ragdoll cat. If you have one, we'd love to hear about them in the comments box down below!
References and Resources
Borgeat et al. The influence of clinical and genetic factors on left ventricular wall thickness in Ragdoll cats. Journal of Veterinary Cardiology. 2015.
Delgado et al. Human Perceptions of Coat Color as an Indicator of Domestic Cat Personality. Anthrozoos. 2012.
Kaelin & Barsh. Genetics of Pigmentation in Dogs and Cats. Annual Review of Animal Biosciences. 2013.
Leech et al. The effects of owner and domestic cat demographics on cat personality traits. Applied Animal Behaviour Science. 2022.
Paepe et al. Screening of Ragdoll cats for kidney -disease: a retrospective evaluation. Journal of Small Animal Practice. 2012.
Ragdoll Breed Presentation. Cat Fanciers' Association. 2020.